Interview: Robert Storey, Set & Spatial Designer
Robert Storey founded StoreyStudio back in 2009. Having studied Fine Art at Central Saint Martins, Storey traversed into the world of set and spatial design. His work has become known for its bold and graphic aesthetic, which has been called upon by an expanding international client list, including Louis Vuitton, Hermès, Chanel, Kenzo, Stella McCartney, Nike and Christopher Kane. The studio's architecturally inspired practice explores a spectrum of spatial disciplines realised in projects from photoshoots to large-scale catwalks, permanent retail spaces and, most recently, furniture design. Something Curated caught up with the designer at his Dalston studio to learn more about his practice, future projects, and the importance of making work you believe in.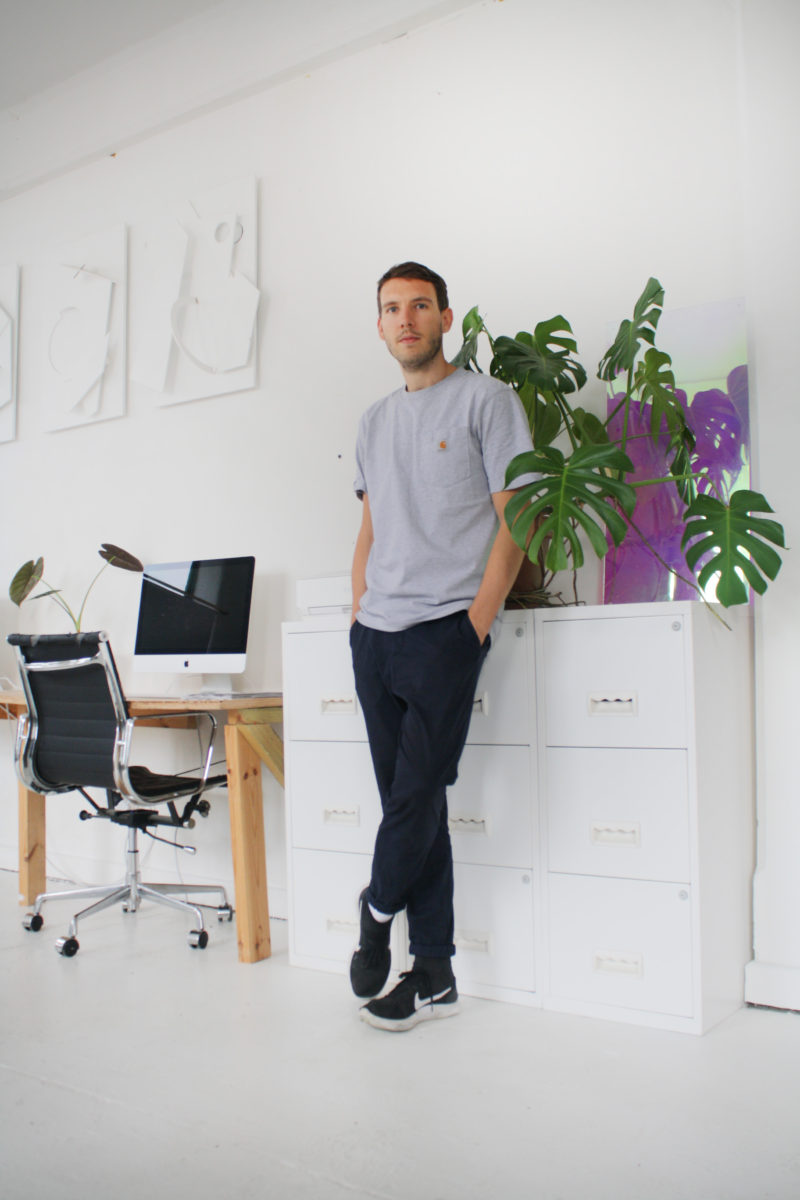 Something Curated: Can you tell us about your work, the vision and ethos behind it?  
Robert Storey: We aim to create innovative, exciting and interesting projects for the public to experience in retail, or any space really. The majority of our work is within the fashion industry but we also work on offshoot projects, dipping into art and architecture.
SC: How do you approach a new project? Is there a method of working that you have established?
RS: All projects begin as a direct conversation with the client. Usually, we receive some form of brief so once we receive that we start working on references and drawings – often looking at artists as a key reference point. We present two or three ideas to the clients in return for feedback of idea preference. We're then able to design based on that direction.
SC: I read that artists such as Josef Albers and Donald Judd have inspired your work – are these names that you frequently return to, and are there other contemporary artists that you look to for inspiration?
RS: By default, a lot of the artists or movements that we're influenced by are always referenced in the work we create, whether that's American minimalism, Fauvism, or Bauhaus. Along side Judd and Albers, we also love Turrell, Heizer, Scarpa and Le Corbusier.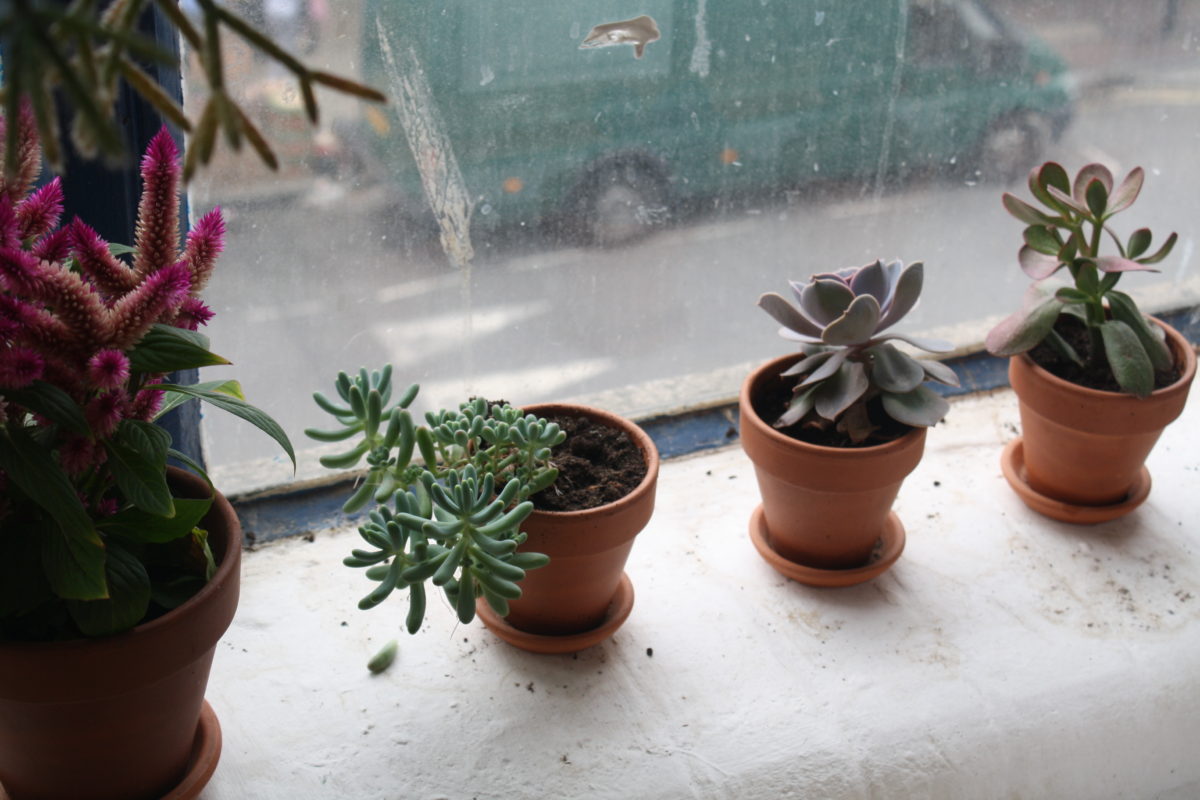 SC: Do you feel that clients and collaborators have come to expect a certain style from you?
RS: I think they have an idea of getting something quite fresh and clean, colourful and exciting, but I think the main thing that they expect is that we'll create something new and ultimately innovative that hasn't been seen before, or challenges the typical way of doing something. I think it's as much to do with the approach, as it is to do with the aesthetic outcome.
SC: What projects are you currently involved with and what do you have planned for the future?
RS: We're working on many projects right now but to list a few: we just completed a project in New York with a brand called Everyone, and we are working on some windows for Hermès, Kirkwood and Adidas.
SC: Could you tell us about some of your favourite or most memorable work related experiences?
RS: I get to travel a fair amount so I'm always really inspired by being in a new place and meeting people from different cultures. While away, I often collaborate with different production companies and fabricators, so learning to do things in new and unique ways is always a great experience. Generally speaking, I think being given the responsibility to create new experiences for brands is the best part of my job.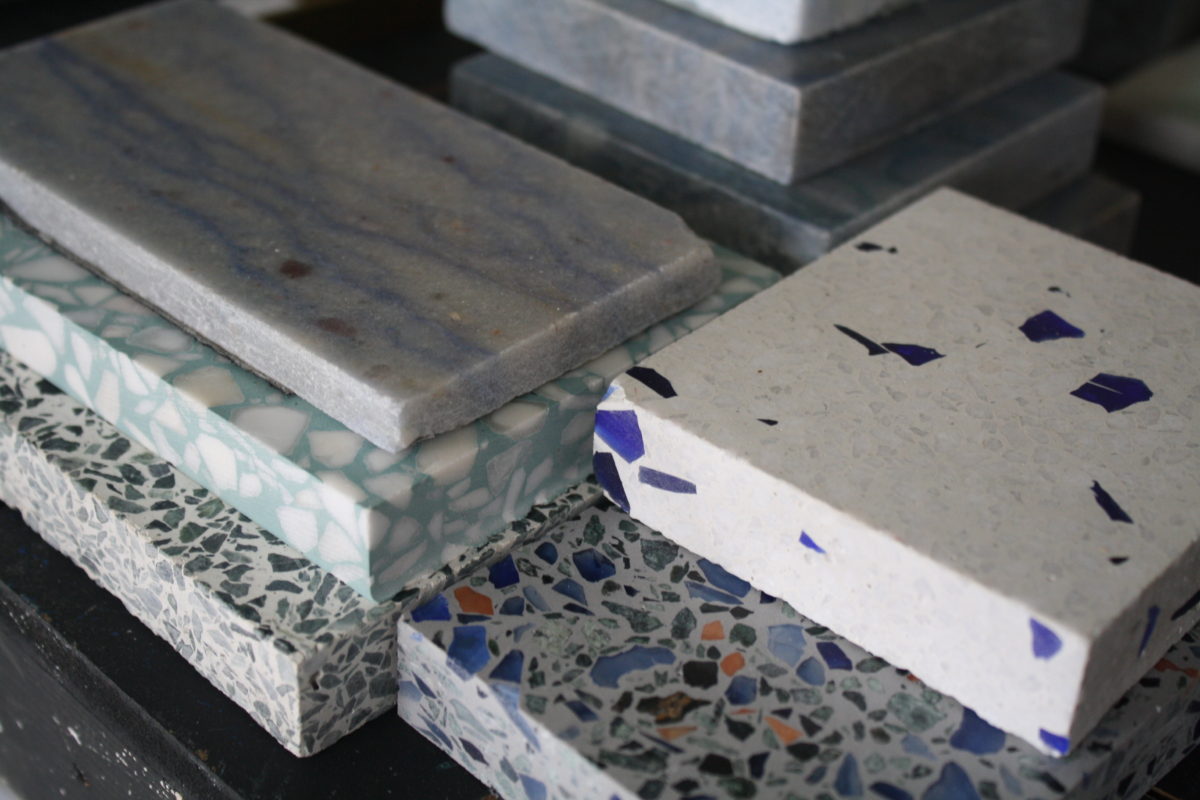 SC: How do you feel the fashion industry has changed over the past decade?
RS: I started the studio seven years ago and I guess the main change would be the increase in the need of brands to create physical experiential spaces for their consumers rather than editorial content. Secondly, would be the rise of social media and in particular Instagram. I'm often asked to create an Instagrammable or sharable space within my designs.
I think the approach to retail as a whole is changing. It's not just about going into a store and buying a garment – it's about experiencing the garment and also having other experiences within the space, whether that's a different kind of cultural experience like seeing a piece of artwork, or having a coffee with a friend.
SC: Are there any designers or brands which you particularly enjoy collaborating with or would like to work with?
RS: I always enjoy working with Nicholas Kirkwood because I've been working with him since I started. It's a really nice collaboration because he's put a lot of trust into us to realise many of his spatial projects. I've also recently worked with Hermès and enjoyed their appreciation of an artistic approach. I think they tend to work more with artists than they do with designers, which I find interesting in the context of fashion. In terms of future brands I'd like to collaborate with, I'd like to see us designing more products so it would be great to work with Hay or Muji. I'd also like to design more permanent stores, so have Aesop in mind.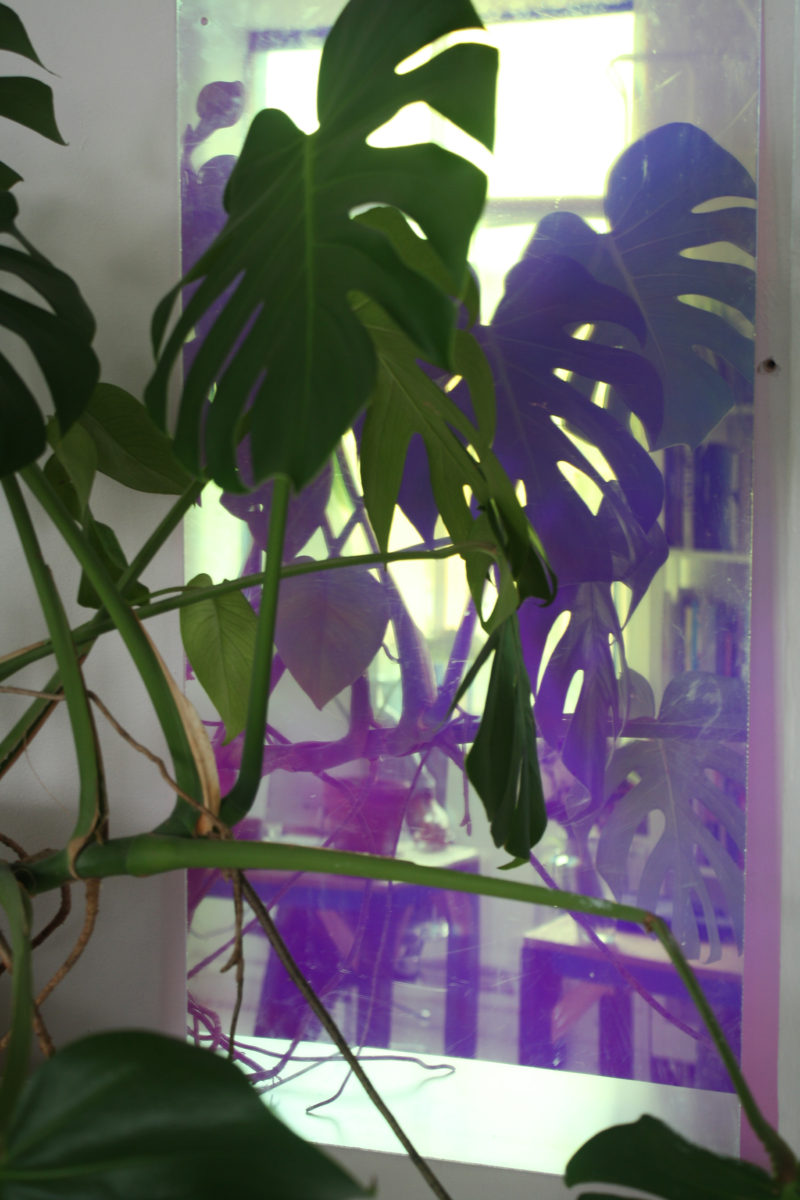 SC: Presumably your schedule is massively varied but would it be possible to give us an idea of what your day-to-day routine might comprise of?
RS: Everyday is quite different but in the studio there are about seven or eight of us working on a day-to-day basis, so a lot of my time is taken up creatively directing. I spend time with each of the designers talking about the realisation and development of a project, often problem solving or thinking about materials. I would also say a really big part of my role is keeping everyone excited and energised with the work that we're doing both internally and externally.
I spend time going to galleries and seeing exhibitions and I also spend a lot of time on my own researching. Working on so many projects at any given time, and especially at the speed which we do them, there's always a need to look at the outside world, rather than just looking inside the studio for inspiration.
SC: How did you get into this industry?
RS: When I graduated, I went to New York to do an internship with an artist. I had such a great time and really wanted to stay a bit longer after finishing, so a friend of mine set me up working with a set designer for a few more months, which I really enjoyed. So I would say that I kind of fell into set design really and then slowly progressed more into spatial design, which aligns more to the artistic spaces I was creating while at university.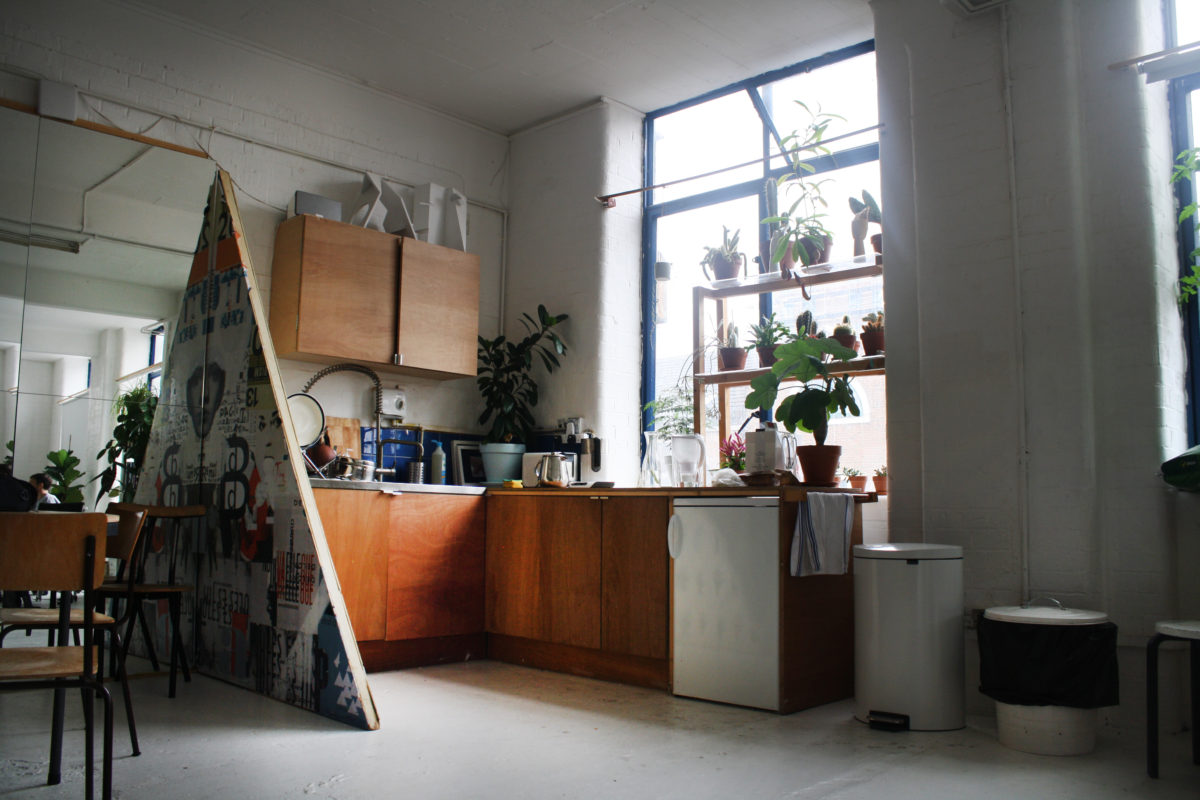 SC: You live between New York and London – how do you feel the cities creatively vary?
RS: I find that London is calmer than New York. I feel the pace is a lot slower here, so there's more time to think about an idea. New York is much faster and there's less time to reflect on what you're working on.
SC: Your studio is based in Dalston – what drew you to the area?
RS: I've lived in London for twelve years and eleven of those have been in Hackney, so I guess it's where I cultivated a lot of friendships and built my community. A lot of creatives live in Dalston and Hackney, so it's a natural place to be. There are lots of studios here too that are more affordable, or at least they used to be.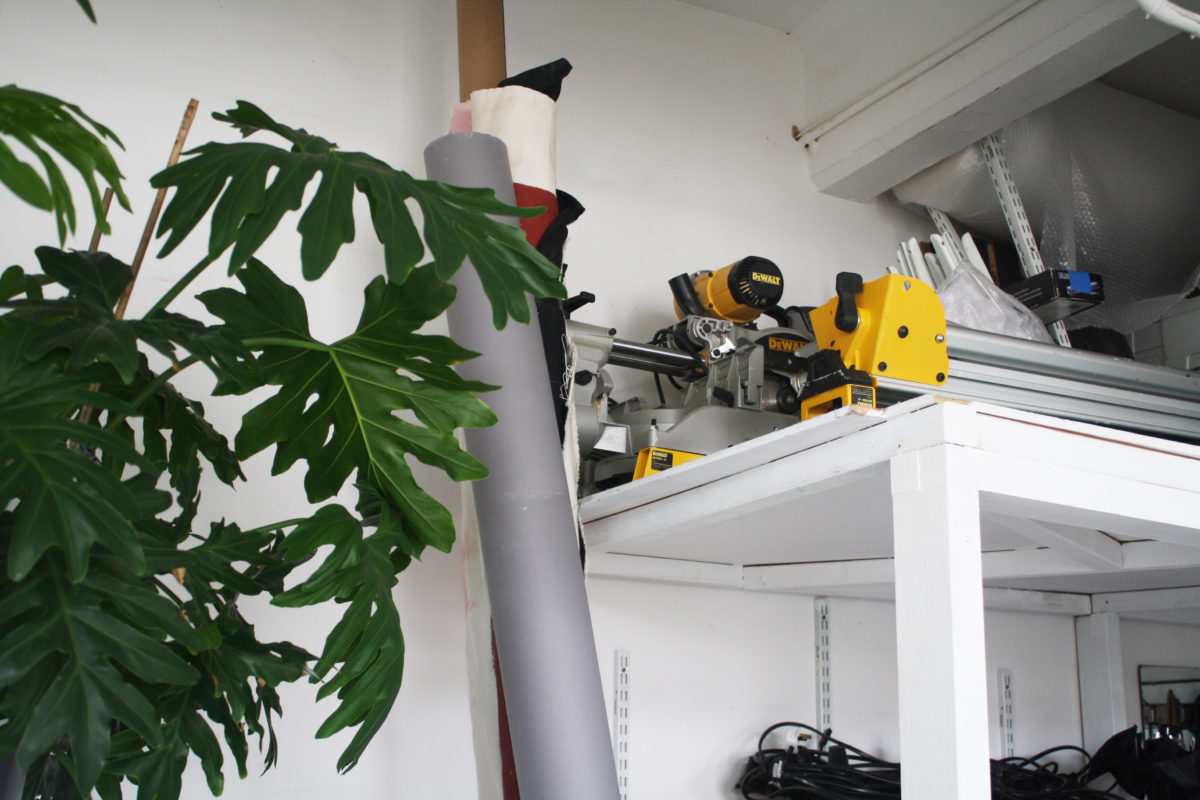 SC: What is a piece of advice you would give someone interested in entering this field?
RS: I guess there are a few pieces of advice. One of them would be to always make work that's your own; try not to take a direct reference from another designer or artist, and always create work that you believe represents you. If you're always trying to create work that you think people want, you'll never be able to maintain an aesthetic so just be true to yourself. Its also important to have a good knowledge of CAD software, you need to be able to visualise work for clients because not everyone is able to read your mind.
SC: Favourite place to relax?
RS: In another country – it doesn't matter if it's a bustling city or a quiet beach in the Mediterranean, it's just about being away from my day-to-day routine, and having space to think and reflect on what I'm doing, and the places I want to go in the future with my work.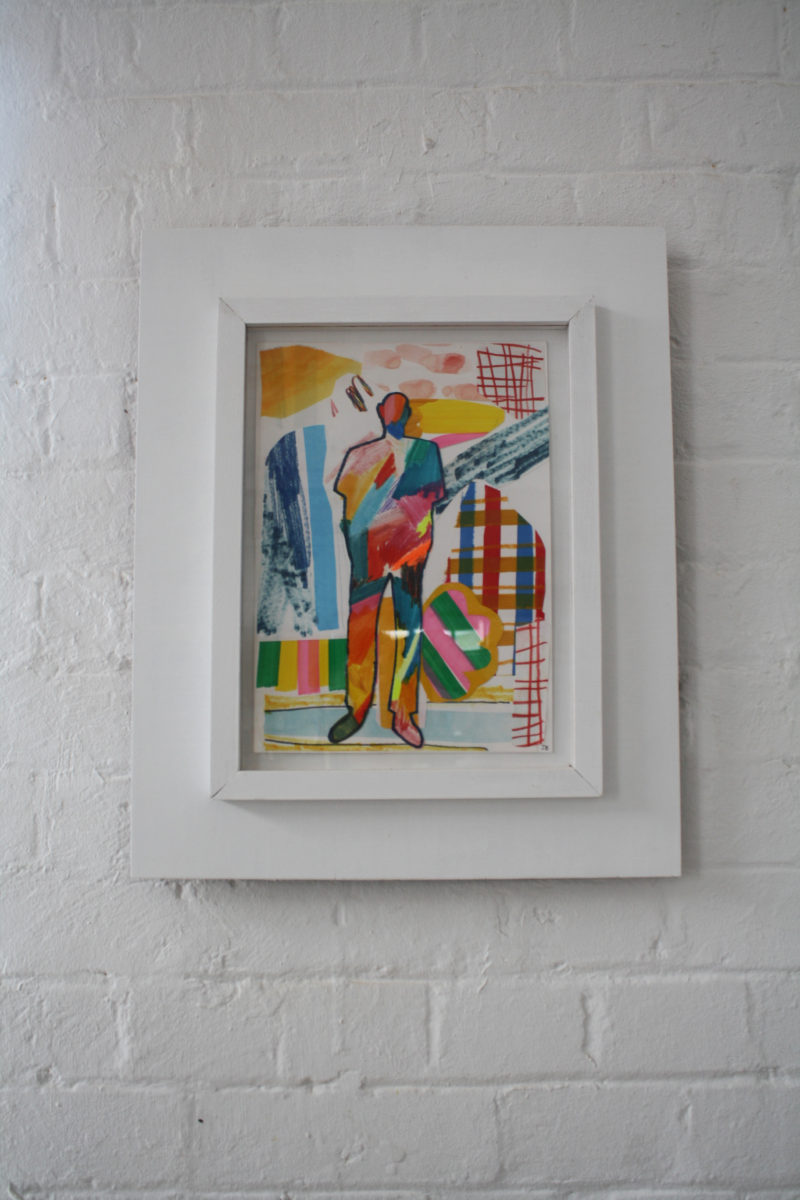 SC: Favourite restaurant?
RS: Nopi, London.
SC: Favourite holiday destination or where would you live if not London?
RS: If I was to continue working and maintain the lifestyle that I wanted, it could potentially be LA. But I'm also really intrigued by Athens and Mexico City.
Interview by Tamara Akcay / Photography by Keshav Anand