Craig Green: Reshaping Uniformity
The north London native established his eponymous label in 2012, after graduating from the prestigious Fashion MA at Central Saint Martins under the tutelage of the late Louise Wilson. In 2014, Craig Green was awarded the Emerging Menswear Designer award, and in just two short years, he has established himself as one of British fashion's most formidable talents, having gone onto win the British Menswear Designer award at last year's BFAs.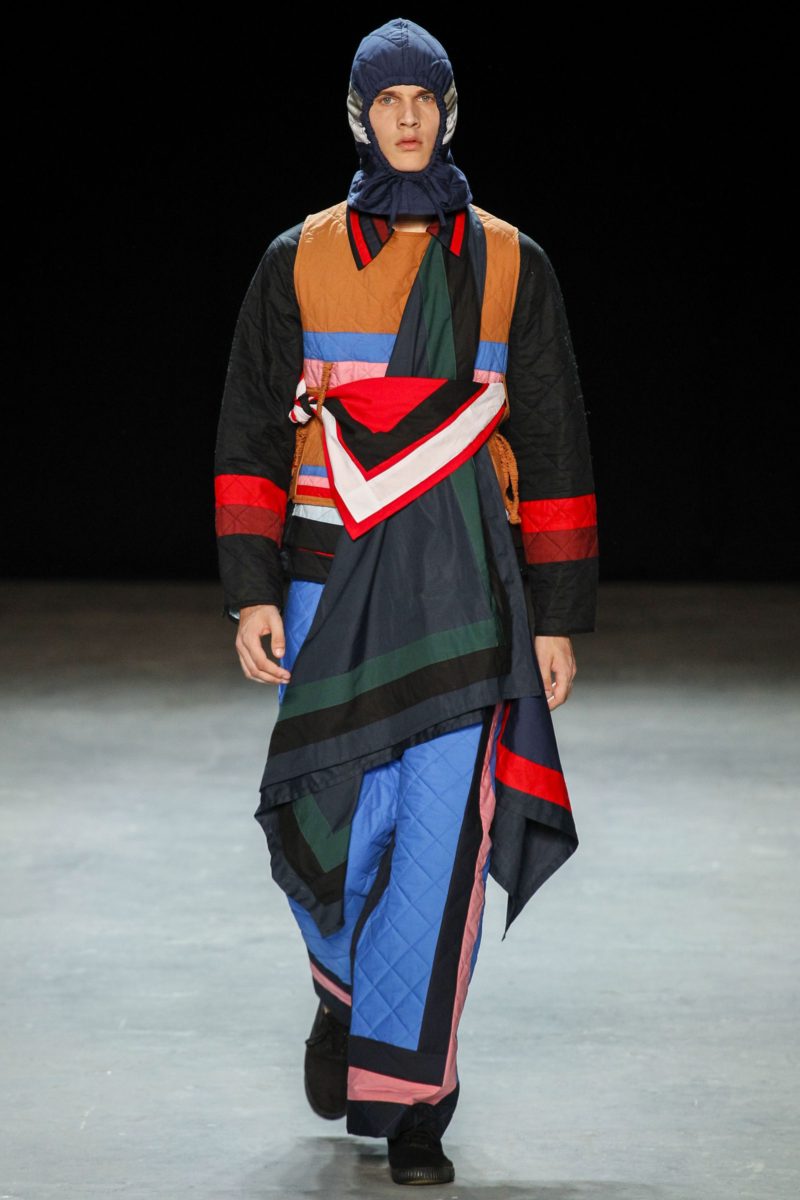 Green's SS15 solo debut sent waves throughout the industry – waves that are still reverberating now. The show famously brought members of the audience to tears, and was described by renowned critic Tim Blanks as "a fashion moment." That collection introduced key themes and aesthetics that would continue to inform Green's work and define his signature style. There's always an element of performance or showmanship to Green's work, yet it's counteracted by his use of utilitarian elements, uniformity and military references. Each collection might be complex in its meaning and emotive in its concept, but the clothes are refreshingly wearable: it's this that makes Green such a talented designer.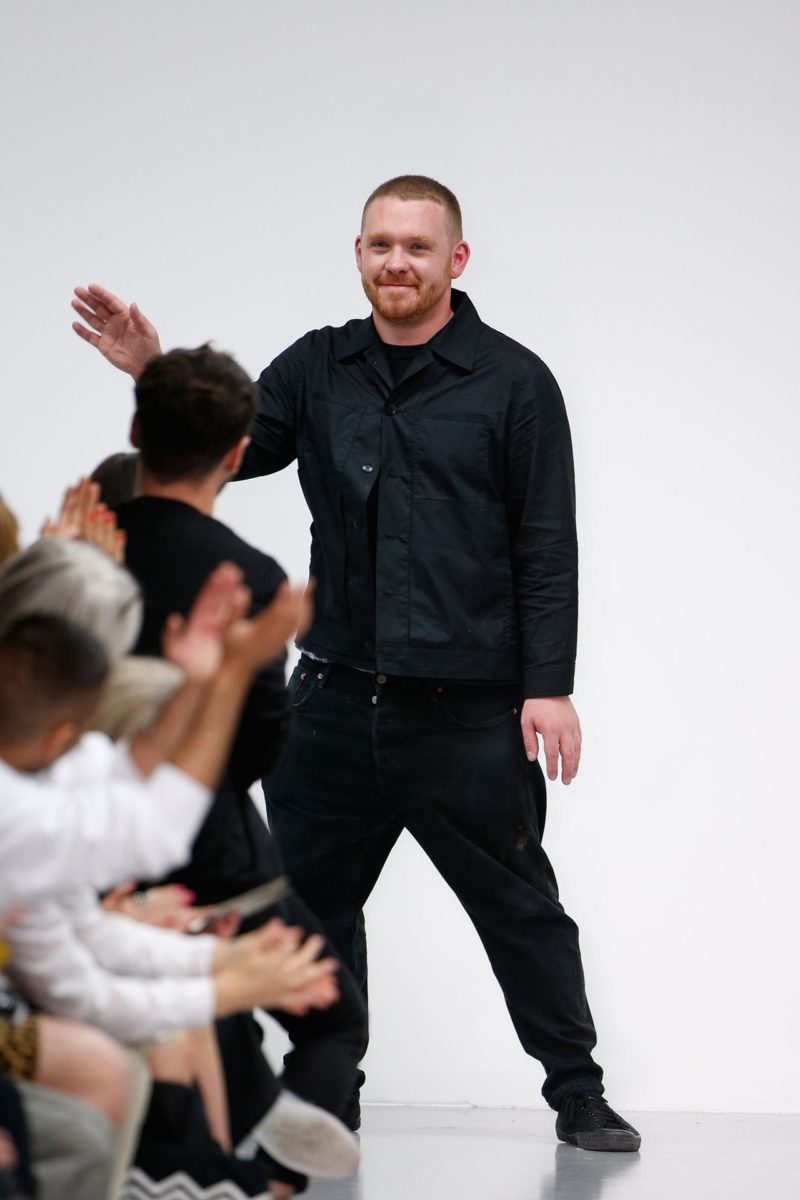 He dubbed his first collection as "a silent protest", and indeed, it had a quiet power. His signature panelled worker jackets took on immense proportions that evoked a Samurai's armour, whilst cut-out panels hinted at vulnerability. Those cut-outs were seen again the following season in knitwear; another Green piece that managed to balance conceptual thinking with distinct wearability. By his third solo show for SS16, the cult of Green had been firmly established. Martial arts-inspired silhouettes, streaming tie detailing and strangely haunting cut-outs were clearly a key part of his repertoire.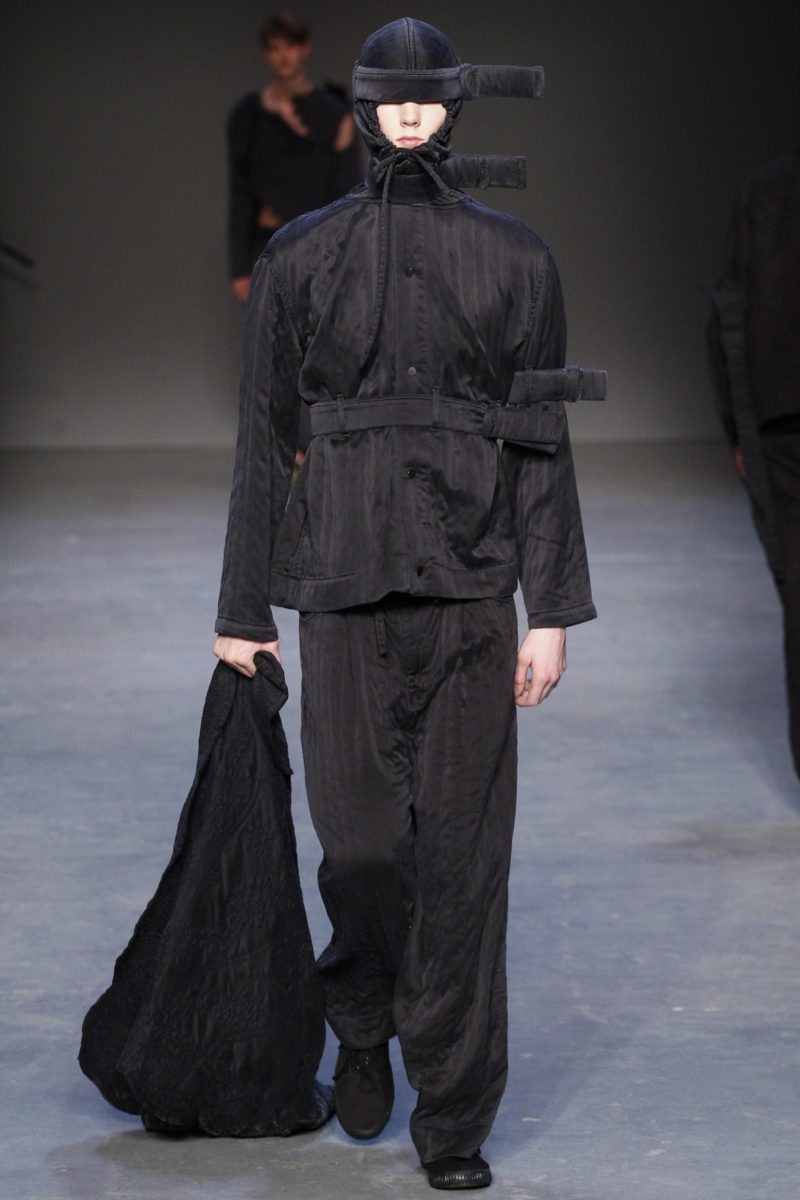 In the past two seasons, Green has evolved enormously as a designer, imagining what the next incarnation of his vision might look like. For AW16, Green introduced silks and leathers to his arsenal, with elastic and drawstring fastenings providing structure and creating the silhouettes that were previously formed by flowing ties. Stripes too were introduced into the mix, perhaps the next logical progression of Green's favoured quilting. Those stripes were seen in Green's most recent collection too, in the form of deconstructed pinstripe suiting which seemed to hint at another subtle play on masculinity and fragility.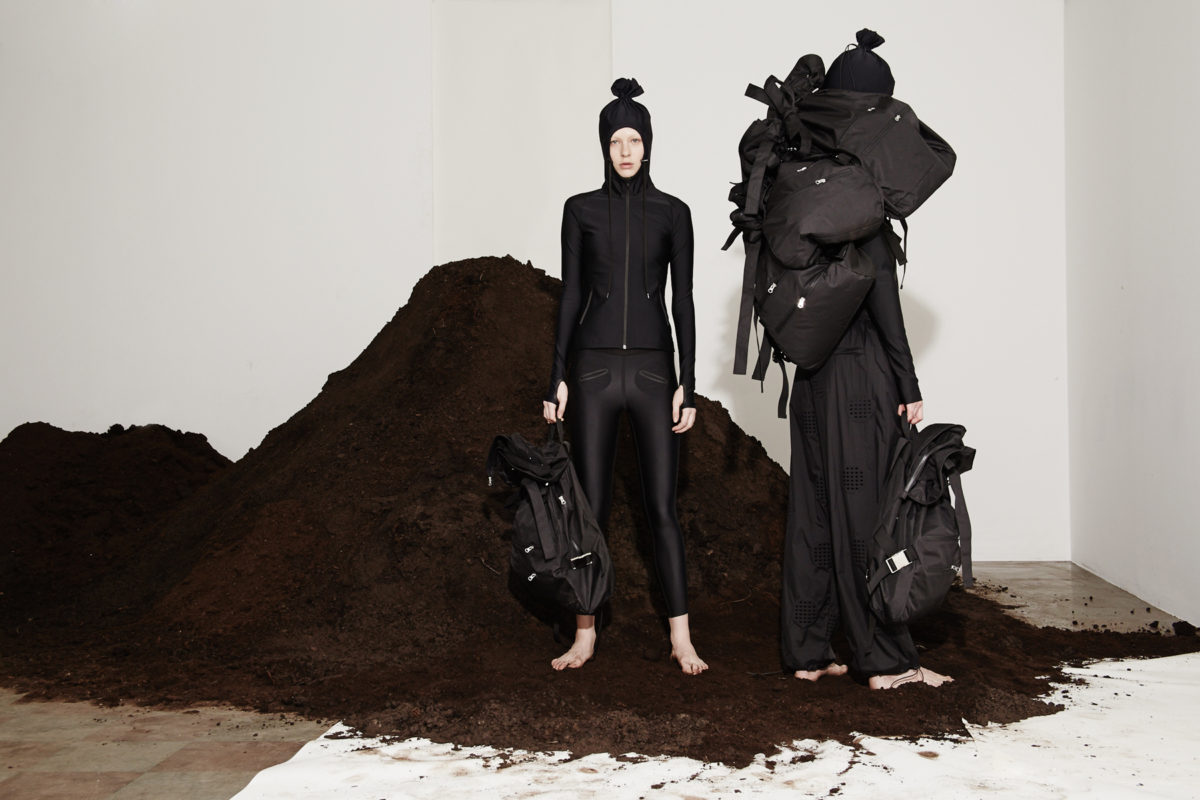 SS17 also saw experimentation with colour and pattern, including intricate paisley and bright scarf-inspired geometric prints. Green's ability to hold on to these signature elements, weaving them throughout each collection, whilst evolving and presenting something new each season, is undoubtedly part of what makes him so special. His distinctive offering of substance within spectacle, has earned the label a firm customer base within some of the world's most prestigious boutiques and department stores. We eagerly await the reveal of the designer's AW17 collection this evening.
On not having a fashion background:
"Sometimes not knowing is better than knowing. You're working it out as you're going along. 'Is that how you make this?' And then you make a mistake and realise it's quite good actually." – The Talks, 2015
On men becoming more adventurous:
"There is definitely less of a stigma attached to men who buy fashion. Girls don't think it's weird that their boyfriends have loads of clothes. It's not like he's not a real man if he's into fashion. It's totally normal now." – The Evening Standard, 2015
On designing womenswear:
"I always thought I wanted to do women's but questioned whether they should be very, very separate or should the men's feel like the brother of the women's? For a long time I thought the women's should be as if I'd just graduated and started from scratch. But now women are buying the men's now, so… it's a bit of a question." – Matches Fashion, 2016
On his first ever fashion creation:
"It was an awful dress made from cheap white netting and silver duct tape for a charity fashion show." – Vogue UK, 2013
Words by Jessica Spires