Simone Rocha Launches New York Outpost
Born in Ireland, Simone Rocha graduated with a BA in Fashion from The National College of Art and Design in Dublin in 2008, continuing to graduate from the acclaimed Fashion MA at Central Saint Martins College. Rocha debuted at London Fashion Week in September 2010, showing with Fashion East. Her collections have gained her some of the most prestigious stockists in the world including Dover Street Market, Browns, and Colette in Paris. In August 2015 she opened her store in London on Mount Street, with interiors featuring her signature Perspex furniture and handmade sculptures.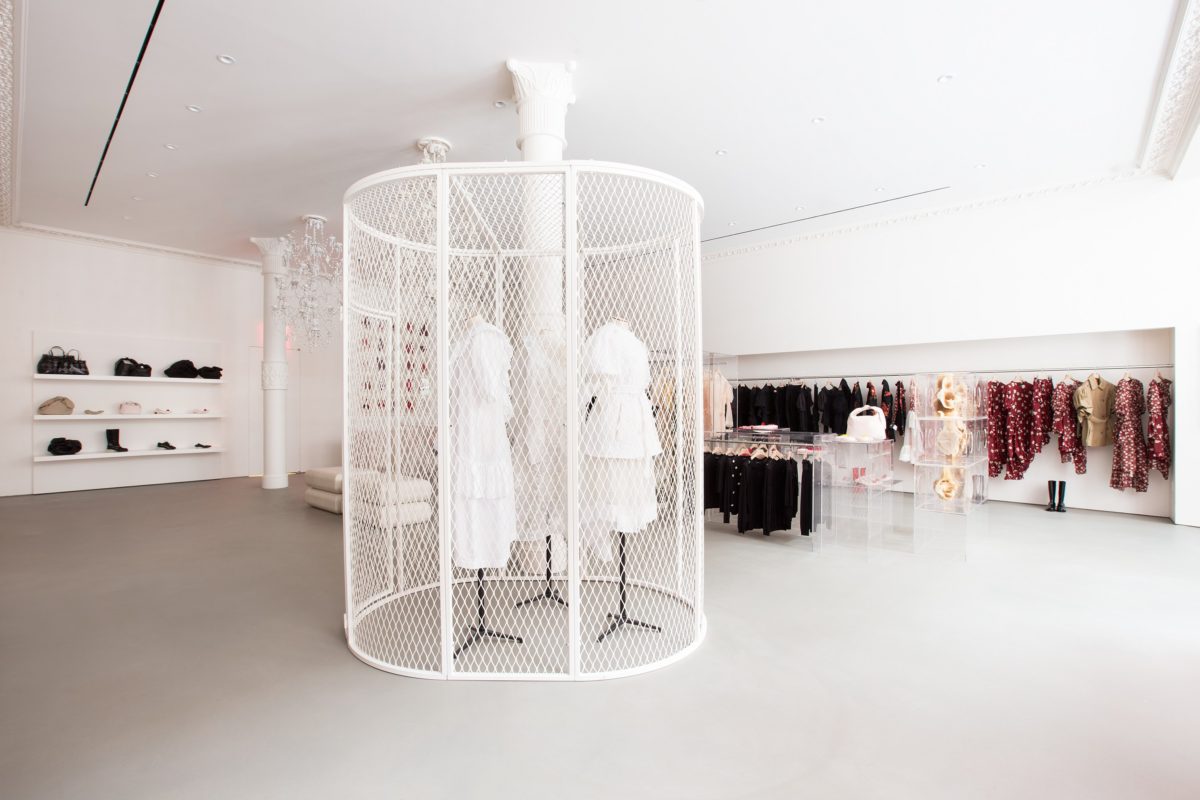 Over the weekend, Rocha unveiled her first stateside retail space tucked away on Wooster Street in the heart of SoHo, New York. The space is a high-ceilinged white cube, which Rocha has designed in collaboration with her father, the now-retired fashion designer John Rocha. The Rochas worked on the Mount Street store together too, filling it with eclectic artworks and honeycomb sculptures made by Simone. The New York set-up is comparatively larger, with copious amounts of floor space. Filled with a selection of elegant movable pieces of furniture and displays, the flexibility of use, colour scheme and breadth of textures reflect Simone's garments.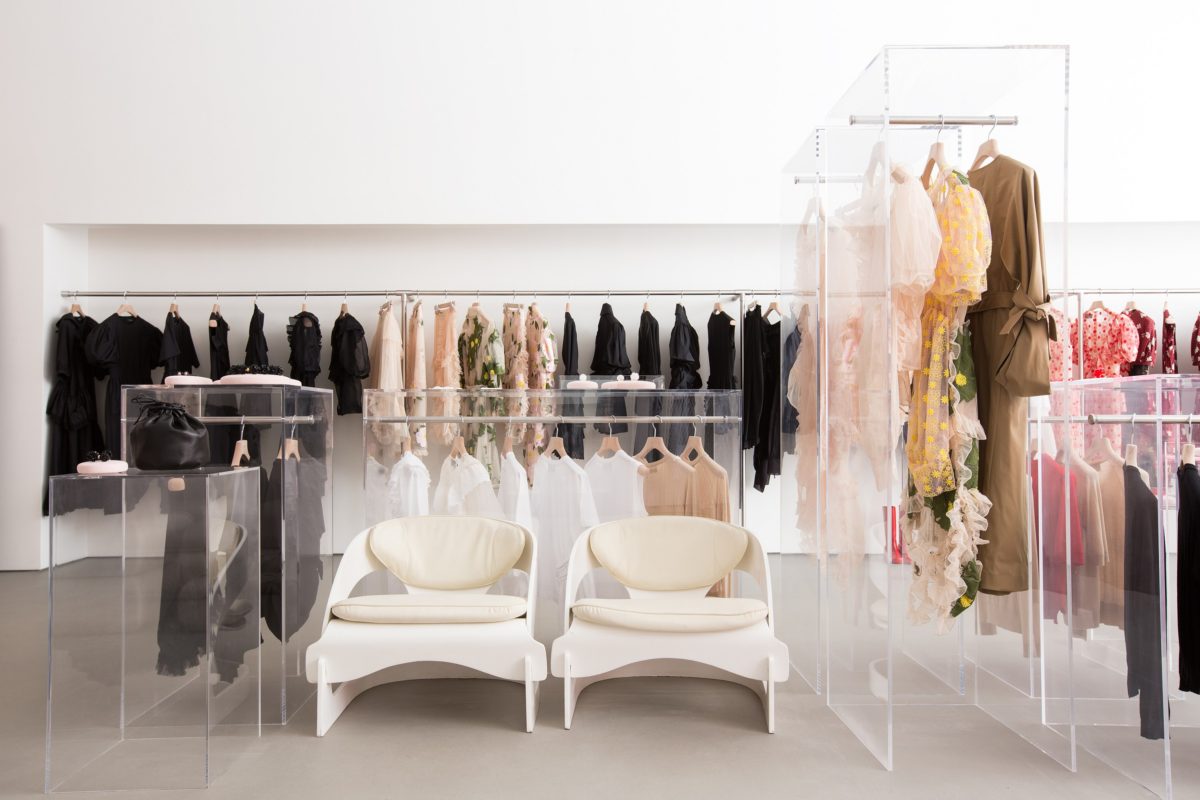 Feeling as though you are navigating through the designer's mind, the store possesses a strong narrative, filled with red Perspex art and cathedral-like window installations made from fabrics used in past collections. Sitting alongside slightly mismatched chandeliers by Los Angeles-based artist Pae White is a beautiful wall-sized Louise Bourgeois painting. The dressing room also comes equipped with a striking honeycomb shaped paper chair, mirroring those stored in transparent containers on the shop floor. Also available to visitors is a brand-new book of photographs by collaborators and muses like Roni Horn, Jackie Nickerson, and Jacob Lillis.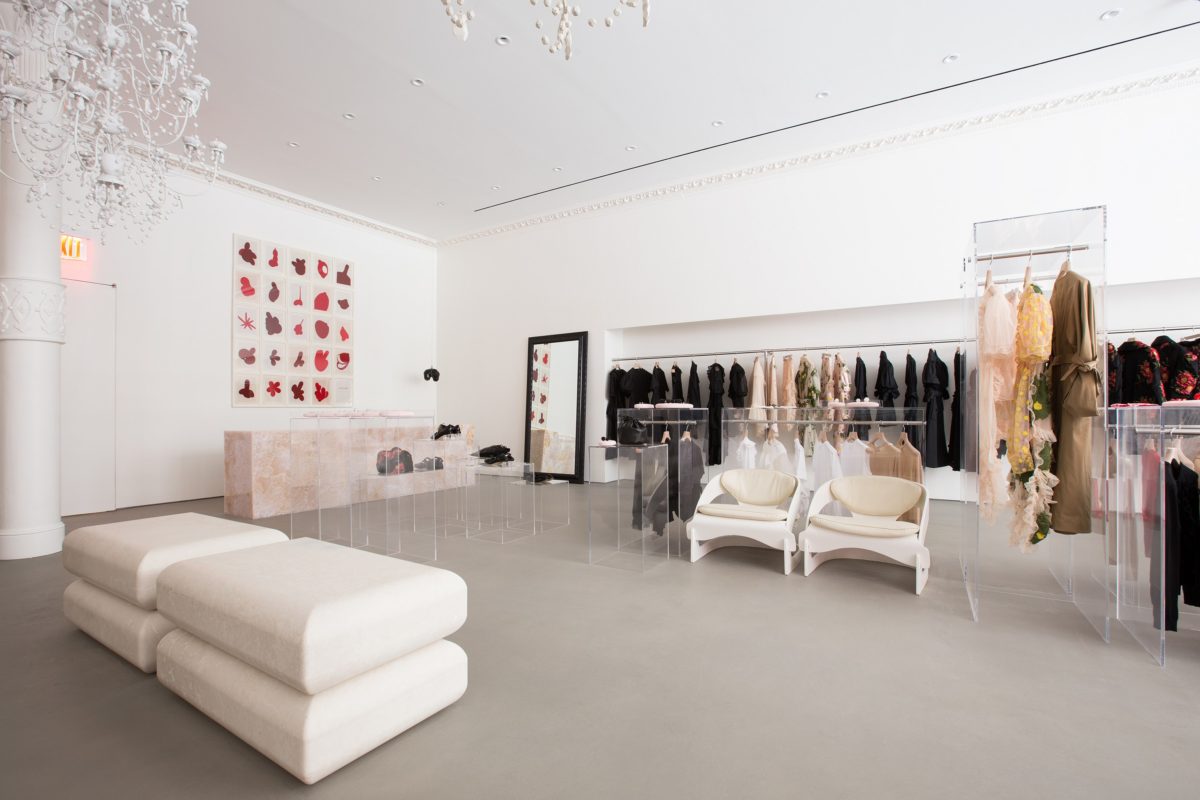 Simon Rocha – 71 Wooster St, New York, NY 10012, USA
Images via Simone Rocha