Emma Peascod: The Designer Redefining Craft For Interior Spaces
Emma Peascod founded her eponymous studio shortly after returning from Japan where she learnt about a number of traditional craft techniques. Peascod's experiments with the intricate process of washi paper-making were formative in developing her distinct aesthetic. She has been designing bespoke glass pieces for interior and architectural projects for over a decade; her pieces can be found in numerous public spaces including Spring at Somerset House, Flemings Hotel Mayfair, The Institute of Directors, Smythson, Harvey Nichols, Hotel Adlon Kempinksi, Berlin, as well as in many private residences worldwide. Building upon her exploration of the verre églomisé technique, Peascod developed her own furniture and lighting range, the Highlight collection, which launched last year. Something Curated caught up with the talented designer at her Hackney studio to learn more about her work, her journey into this niche field, and plans for the future.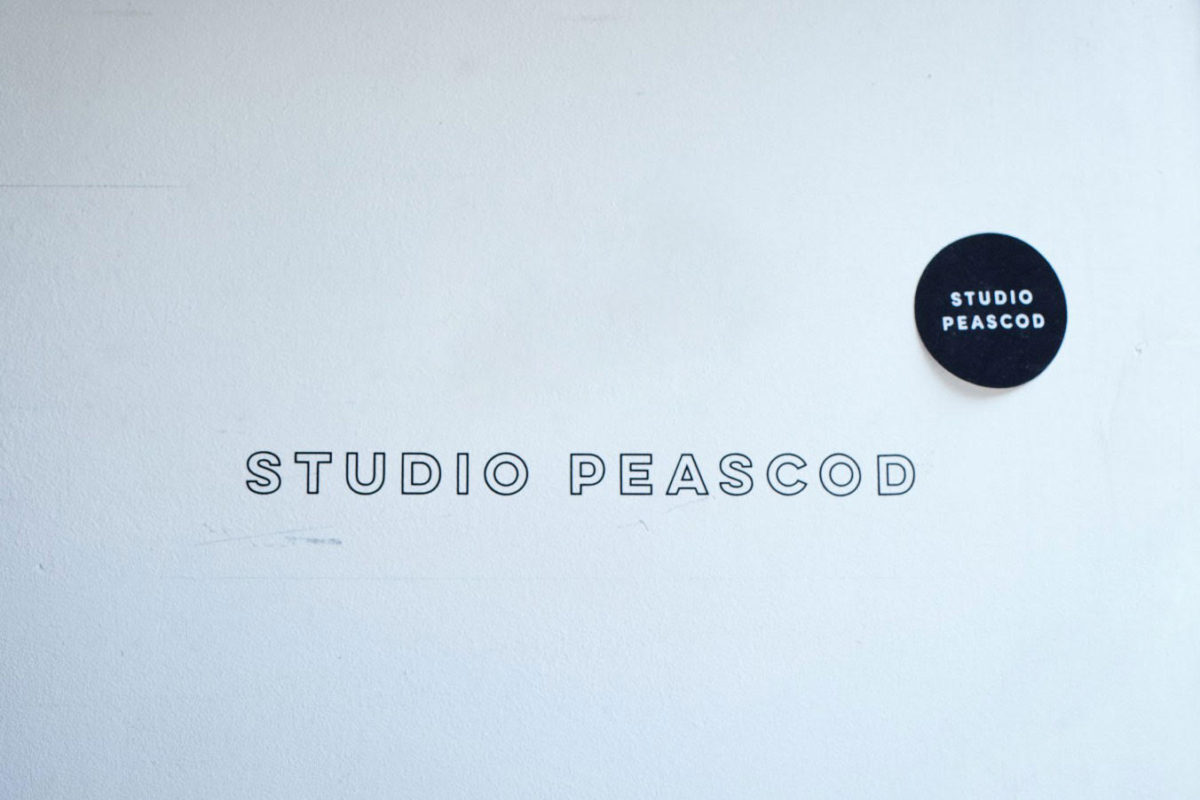 Something Curated: Could you tell us, broadly speaking, about your practice?
Emma Peascod: I work mostly with this technique called verre églomisé, that's what they call it in French, which is the gilding of metal leaf on the back of glass. I try to create textures, layers, atmospheric things, whereas possibly before, designs have been very patent and maybe more traditional. I'm trying to loosen it up. And then I also introduced Japanese papers into it, and that's actually what you've seen at Spring. Some of the Japanese papers have really nice, delicate, quite abstract textures in them.
SC: How did you get into this field – what was your journey?
EP: I did a fine art print and photography degree, and it didn't really lead to a job back then. So I went into graphic design, illustration, working for many years behind a computer. And then I was introduced to a company that did what's called specialist decorating: very high-end interior gilding, painting, Chinoiserie making on silk wallpaper, polish plaster, and other things like that. I decided to work on my own about five years ago, discovering there was a scope to push églomisé particularly. You've always got glass on the front and you can play as much as you like with the back. But you've always got something that, for the interiors world, works really well because you can wipe it, and it's fairly protected.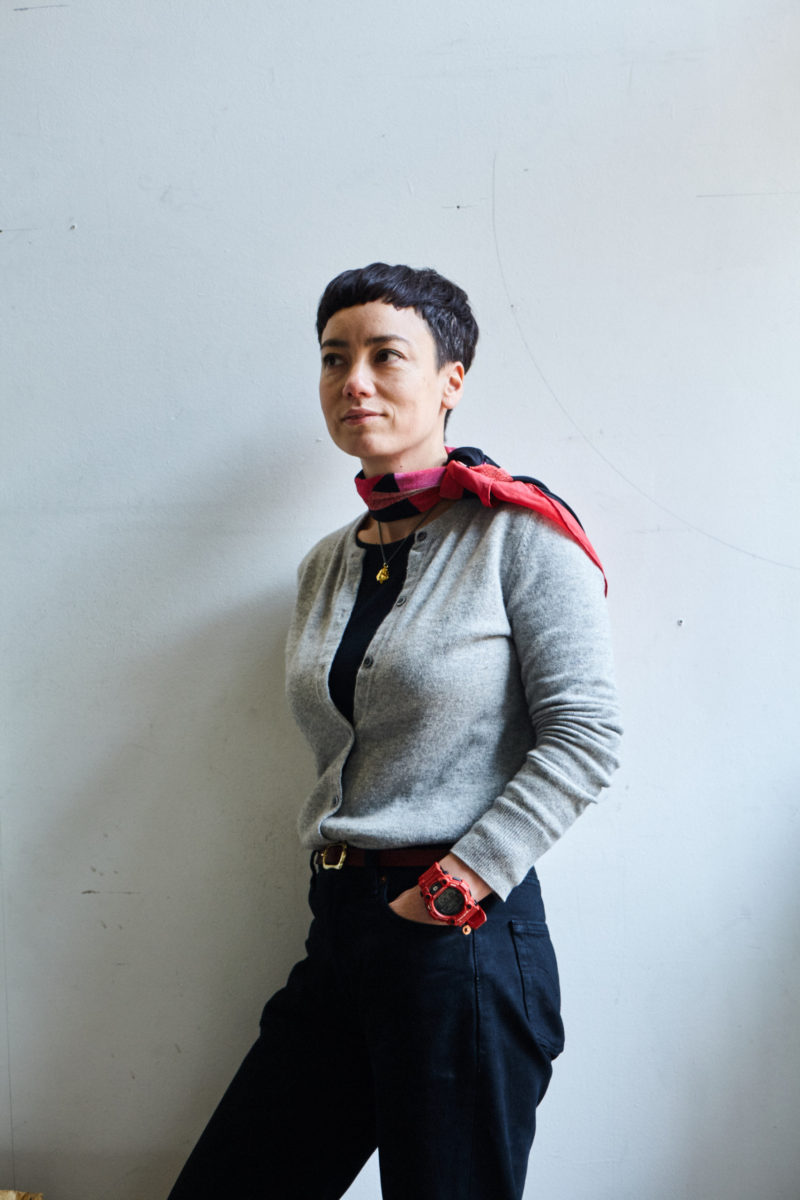 SC: Who or what inspires your work?
EP: I think most of all, nature. I spent formative years in the Lake District in the north of England, which is full of big glacier valleys, and I'd do quite a bit of rock climbing outside. So it's all those textures, layers, a sense of being in nature, that's what I'm trying to bring into the home rather than having a clinical space. And, of course, I think I always go back to a favourite period of Art Deco. It's very classic, a lot of favourites there, including Jean Dunand. And then, old Japanese prints, things that you see in temples and castles over there.
SC: So what was the vision or guiding ethos behind the Highlight collection?
EP: Well, we wanted to bring glamour to the home. As you've seen with places like Spring, they're huge projects that take months, years to come to fruition, and a lot of people like that, but they can't necessarily have such a huge piece in their home. It was all about framing, creating portals for the gilded glass. Again, looking at Deco, because it's just such a lovely, elegant period.
SC: What projects are you currently involved with? Is there anything that you can talk about?
EP: Lots of private homes and yachts. And then public ones, which I can't really talk about yet; some in Europe, some in the Middle East, and some in America as well.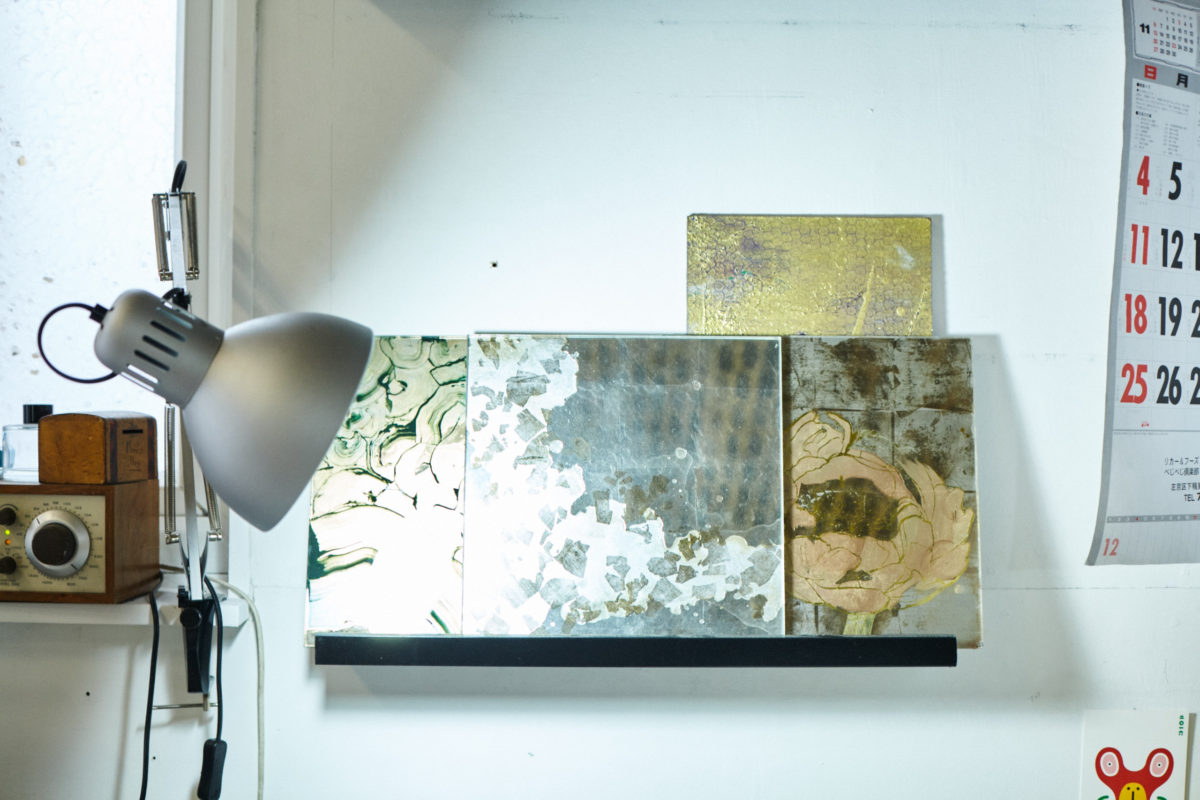 SC: Do you travel out to these places when you work?
EP: Quite often not, because sometimes even the interior designer is not necessarily in the same country as a big project. I like to meet with the interior designer as much as possible, that's always more successful. But often the work gets sent out to the place, and then someone else is installing it.
SC:  How did you go about approaching the commission for Spring?
EP: So that was all about, as the name of the restaurant suggests, blooming, freshness, lightness of touch and delicate flavours. Skye Gyngell had a very strong idea of what the whole place should look like. They'd seen something of mine that was made with the Japanese papers; they really liked the layered textures of that. The colours were all wrong in that initial sample but we developed it to be lighter. It was really about bringing in femininity, but not being twee. So that's where the huge two-meter wide flowers came in. And it was a pleasure to do. One of those jobs where I understood what they wanted, and every step of the way it was nice and straightforward because they were really relaxed and lovely.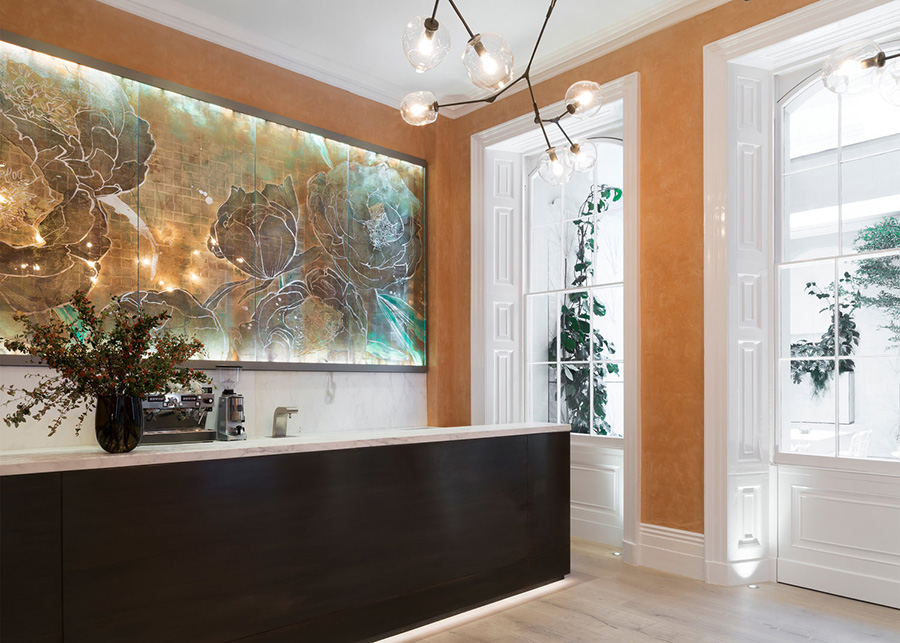 SC: What is your daily routine like? Are you mostly based in the studio, or do you move around a lot to produce your work?
EP: I am in the studio quite a lot, but I go out every week to meetings, seeing a lot of interior designers in London. I try and do admin-type things first thing in the morning, and then focus on the making. But it really depends on who's here and how many people are working.
SC: You generally work with a very distinct palette. Could you talk a bit about your use of colour?
EP: The natural environment is a big influence. I find it's quite calming. I'm not afraid of the bright colours but if I look at something blue, I would probably think of it as seashells. Having said that, I'm thinking of something that's going to be quite fluro for next year. There are some projects coming up that might be in the West Coast of America, which in my mind is quite bright. Really, it's dependent on where it's going.
SC: If you were to give yourself a title, would you describe yourself as an 'artist' or 'designer'?
EP: I'd say designer.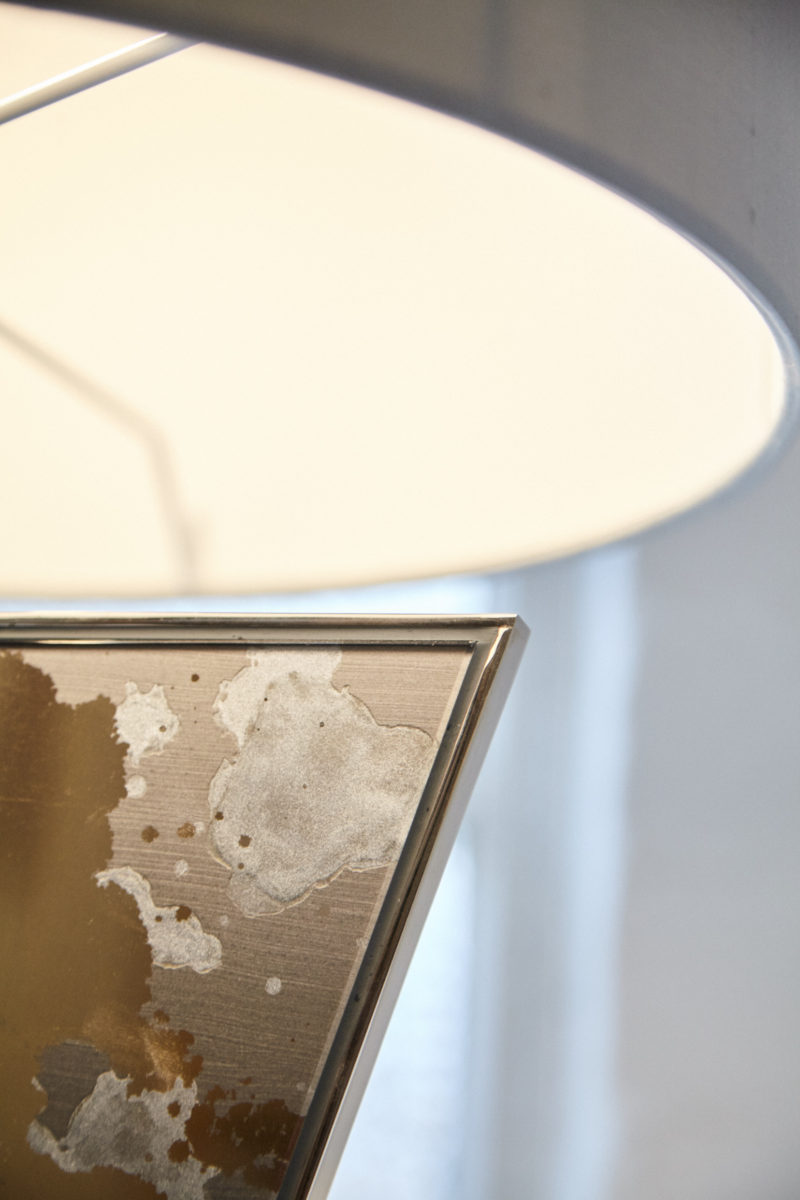 SC: With that in mind, do you feel like you have an independent practice outside of commissioned work?
EP: My own practice would be the Highlight collection. No one's commissioned that, that's closest to what I would like to do, and that's exactly why I would call myself a designer and not an artist. The items are functional, and there's definitely a sort of artisanship in there, but it's not the practice.
SC: Could you tell us about a project that you're most proud of, or has been the most memorable in your career so far?
EP: I keep going back to Spring, but it probably was them, because they knew what they wanted immediately. Just putting things in front of them and discussing ideas was so much fun.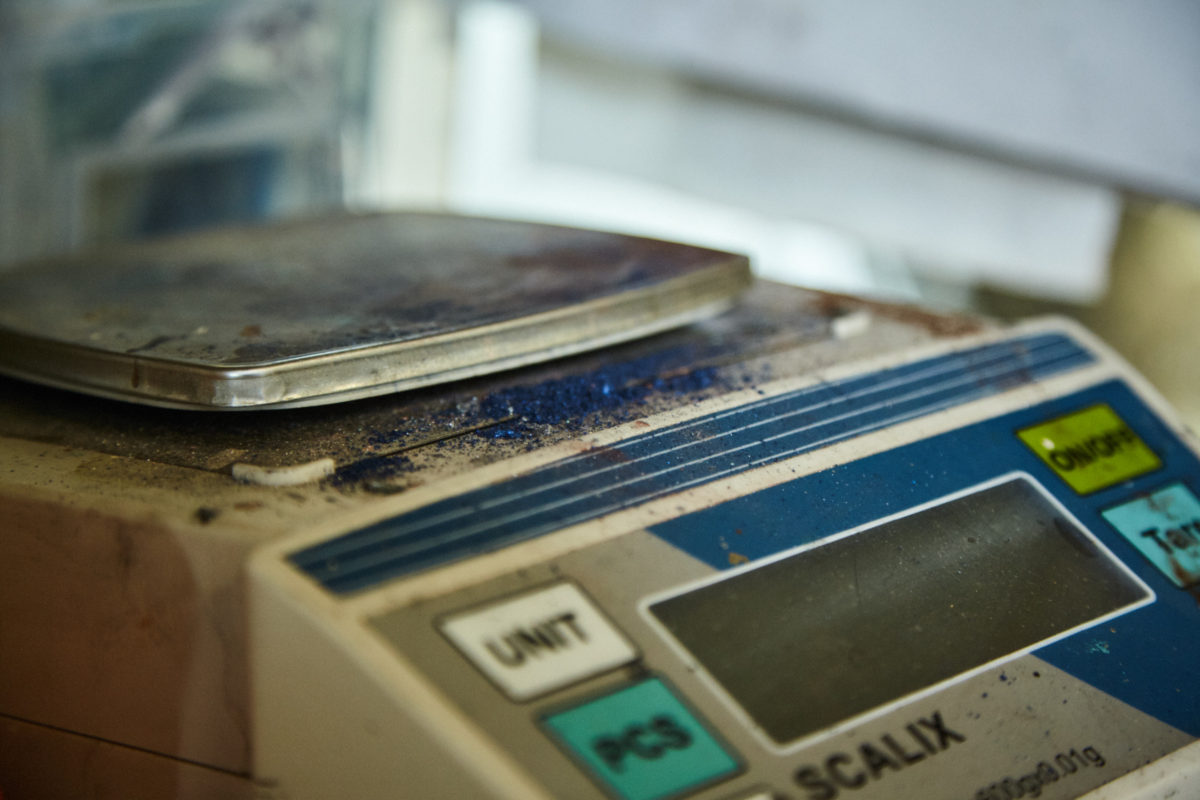 SC: What do you think is unique about London's creative scene and what do you think the city offers you as a designer?
EP: I like being in London because there are so many influences. It's the freedom that comes from having so many different types of people here from so many backgrounds. You realise that when you go somewhere else. You forget. I moved here for art college 22 years ago, and I take it for granted. Styles and fashions, but I'm mostly interested in the different cultural influences, and how, the world's not perfect, but on the whole, everyone's accepted, as are design influences and artistic influences. That's the best thing about it really. And the food, for that reason.
SC: Could you talk a bit about how you view the relationship between art and design, given that your work often seems to traverse the boundary?
EP: I know, a lot of people think that. I think there's artisanship in what I do, there's obviously a similar creative process. The reason I call myself a designer is that I'm always working to a brief. Even something like my own collection, I'm thinking, 'Well where is this going? What's the aim of it? What do I want it to look like?' Possibly, the true function of fine art is to talk about the world or what's going on in life, and in some ways, this is the complete opposite. This is a fantasy world of 'Let's make our interiors nice.' That, to me, is a different thing. But having said that, there are certain definite big overlaps. We're both trying to solve a problem, and how you do that visually, creatively, probably requires similar techniques.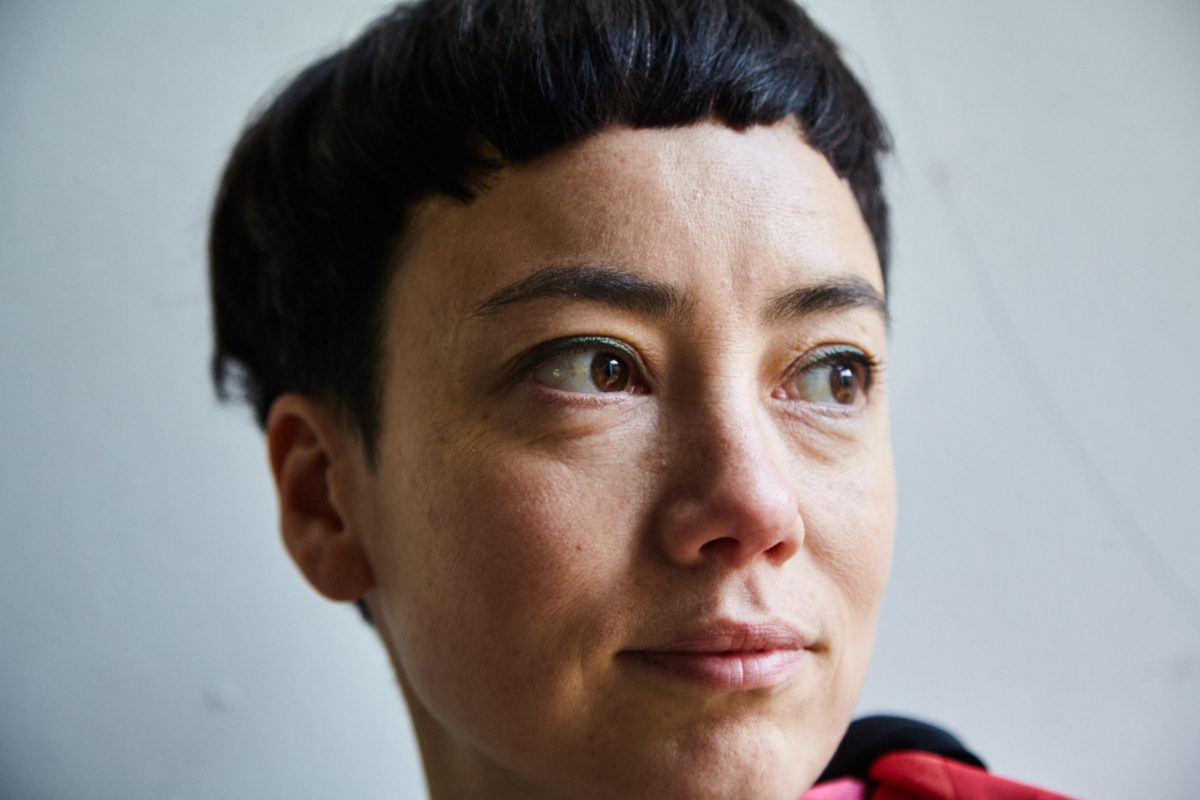 SC: What do you envision for the future of the studio?
EP: I'd love to do more furniture, more of my own collections. In the future, I think I'm seeing three strands. We've got the furniture, slightly more affordable I'm hoping, process-driven wall finishes and partitioning doors, and then we've got the very high-end gilded glass feature wall pieces.
SC: What does Hackney offer you as the site of your studio?
EP: I used to be in Hackney for many years, and for different reasons, I moved to south London. But actually, when I was looking for this space, it was the fact that there's a whole community here that appealed to me. There are so many different makers: lots of designers, fashion designers, a woodworker next door, a gin distillery, it's just a nice environment to be around. Always busy. In previous places, it's been a little bit more isolated, and I think it's important to be around creative people.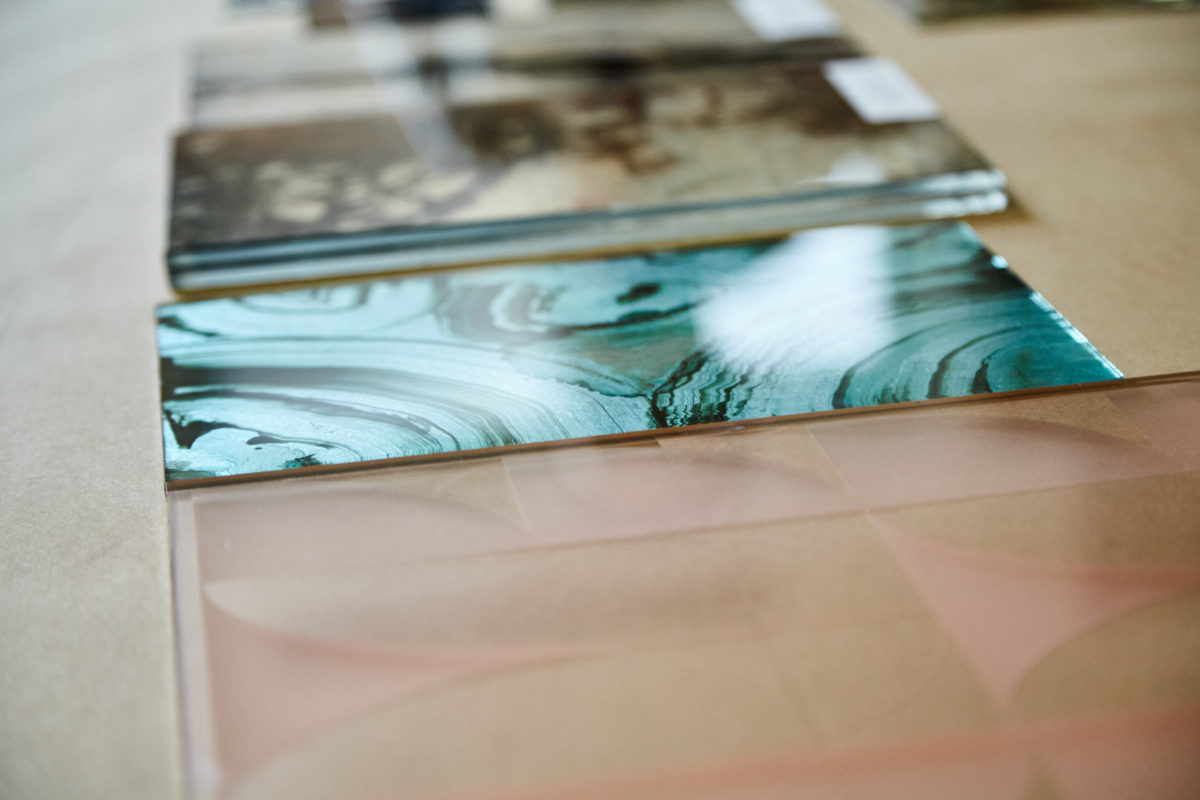 SC: What is a piece of advice you would give to an aspiring designer?
EP: Keep going. Don't give up. Quite often it can be hard, at the beginning, to get out there. Just keep knocking on doors, and keep making. Don't be afraid to keep trying new things. We're always learning.
SC: Which area of London do you live in and what drew you there?
EP: I've been really lucky, I've gotten more and more central and I'm right in the middle now. I'm at London Bridge. I feel that if you're going to live in London, you may as well live right in the middle.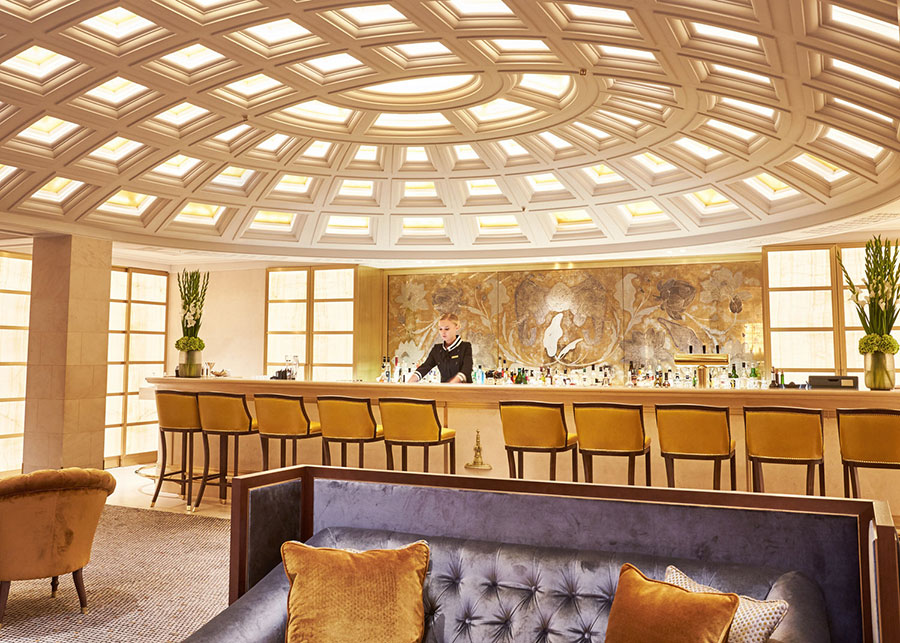 SC: Favourite place to relax in London?
EP: Strangely, probably Soho. It might not necessarily seem relaxing, but it's distracting. There's stuff going on, there's always something new.
SC: Favourite place to shop?
EP: It's funny, I really struggle at the moment with shopping in London. Yesterday, I tried around Shoreditch way. It's pretty good there, there's quite a mix.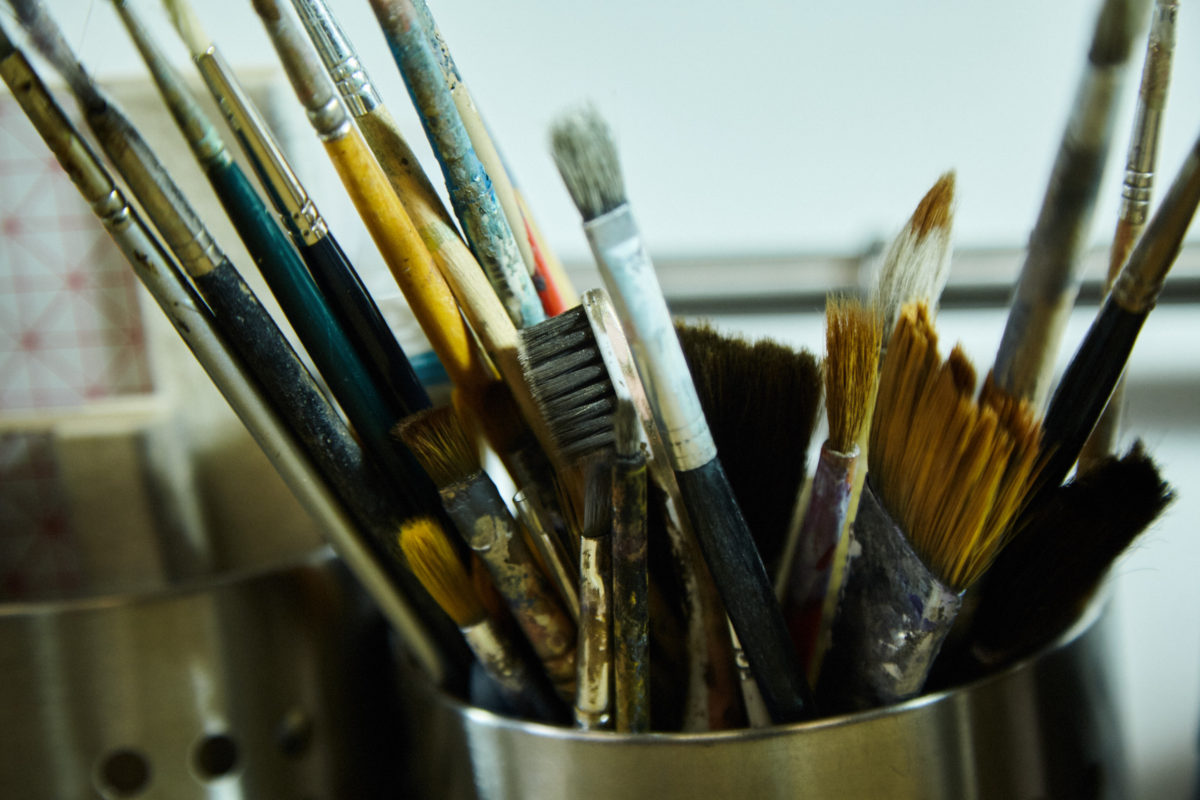 SC: Favourite restaurant?
EP: Uchi in Hackney. I went last week for the first time and had the freshest sashimi I have had in a long time in London.
SC: Preferred work attire?
EP: I do end up being in a big smock, which I didn't wear on purpose today, but that's the classic.
SC: Favourite travel destination or where would you live if not London?
EP: Maybe Kyoto.
Interview by Keshav Anand | Photography by Elliot Kennedy