The Aesthete's Wish List: 11 Things You Can Buy Right Now
Covering March's new drops, restocks, and promising auctions, Something Curated has compiled a list of eleven of the most coveted items available for purchase in London this month, spanning art, fashion, home and more.
Art
Pablo Picasso || Vase Deux Anses Hautes, 1952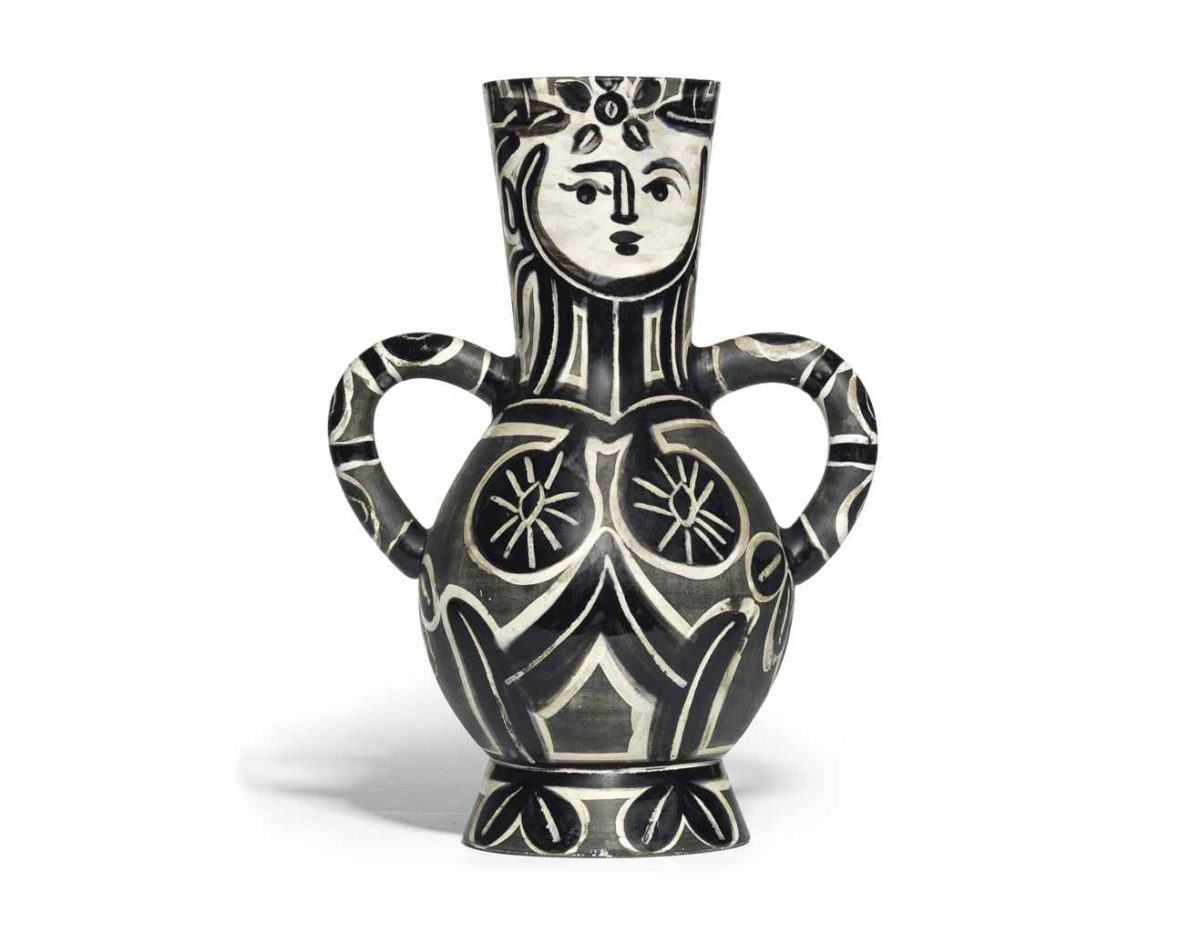 Vase Deux Anses Hautes was conceived in 1952, only five years after Picasso began his creative collaboration with the Ramié family in Vallauris. In this work, Picasso has used a traditional vase shape, dating back to Classical antiquity. The handles extend out from the body of the vase to create the arms of a figure. The curvature of the top of the vase is painted with a figure's face and simple feet have been painted on the base. In between, the curvature of the central body of the vase has been decorated playfully to suggest hands, legs and clothing. Available at Christie's.
Samuel Fosso || The Liberated American Woman from the 1970s, 1998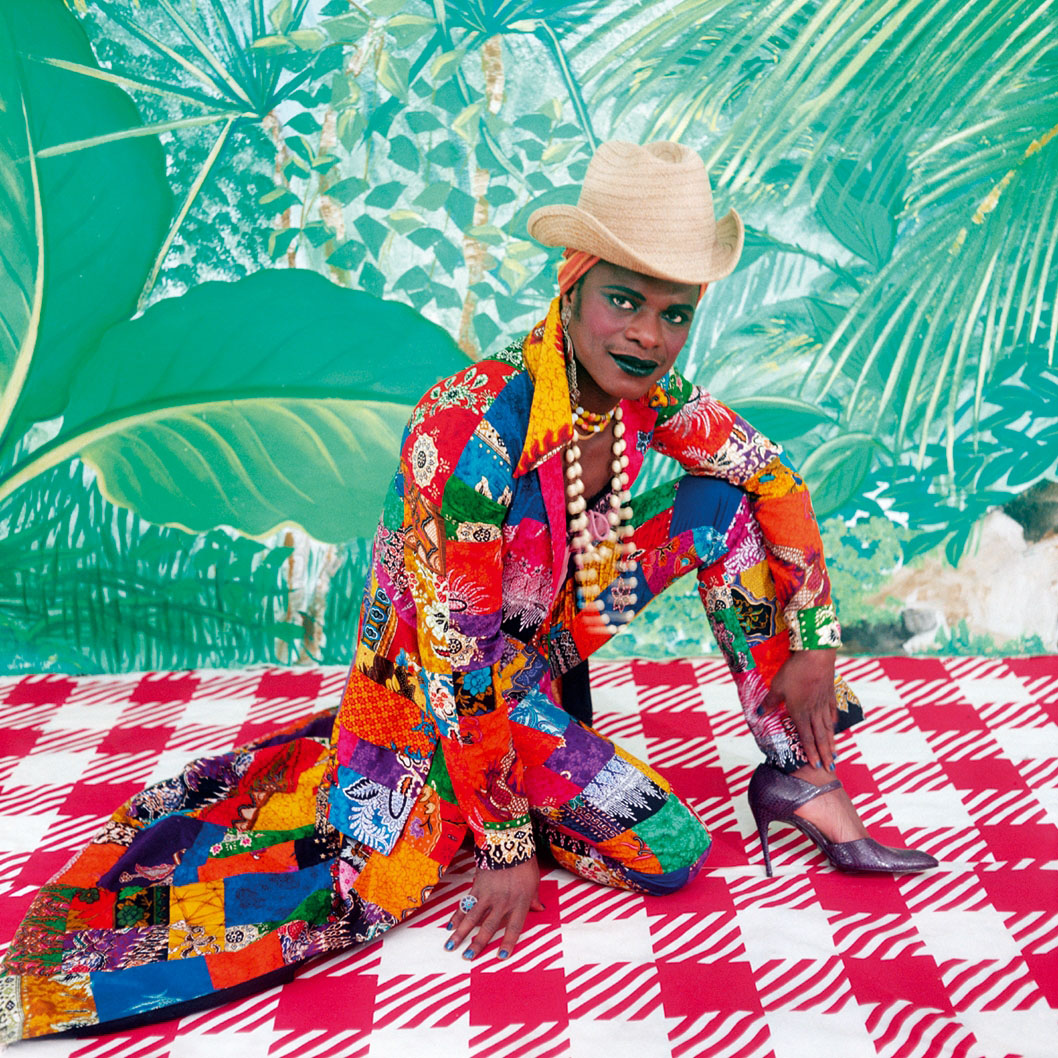 At the age of 13, Cameroonian photographer Samuel Fosso set up his first photographic studio in Bangui in the Central African Republic, taking glamour portraits of wealthy clients. Fosso first started shooting self-portraits as both a way to use up spare film and to keep his grandmother up to date with his life. Using a Hasselblad and an autotimer, the elaborately costumed self-portraits quickly became a way to document his personal development and history. In 1994, Fosso was discovered by French photographer Bernard Deschamps, propelling him to international fame. Available at Paddle 8.
Fashion
Martin Margiela || Archive Shirt Sleeves Silk Top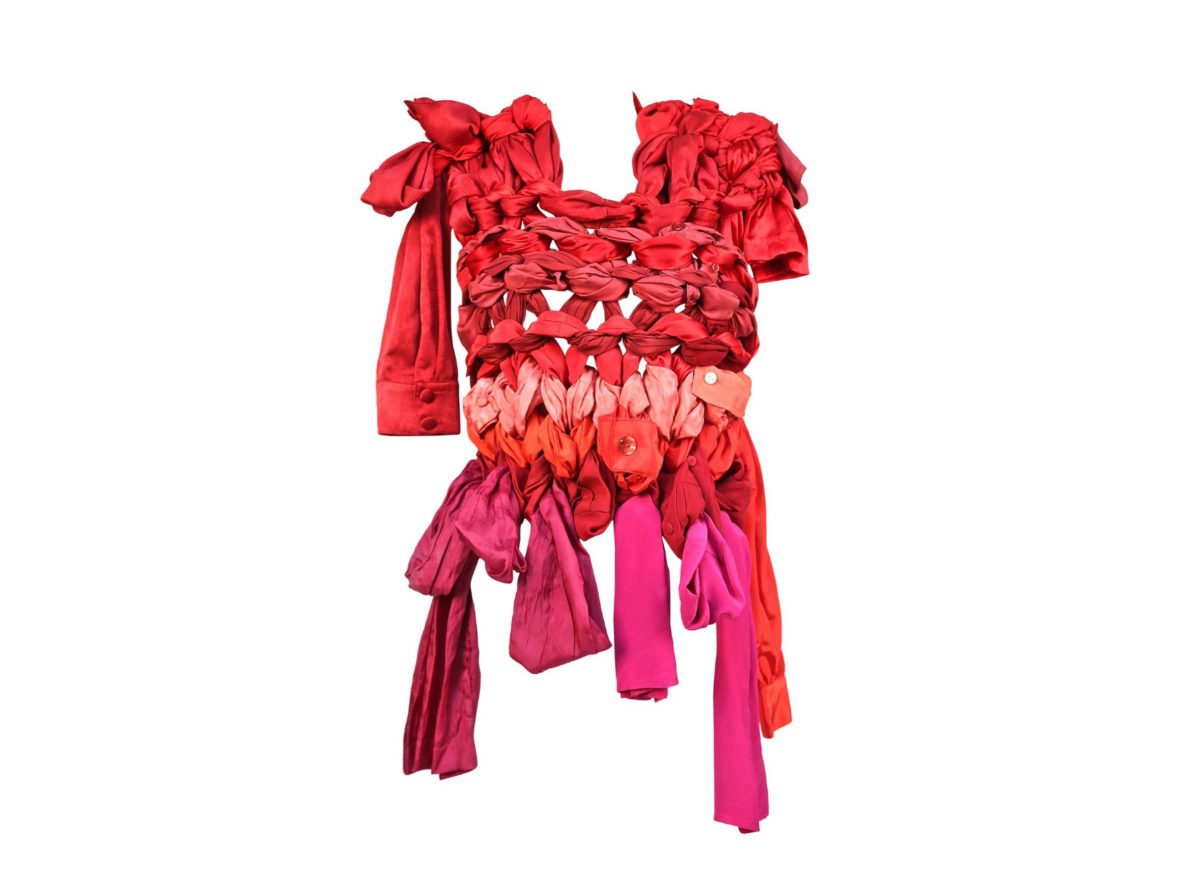 Martin Margiela first captivated the fashion world in 1989 with a collection that challenged what luxury could be. Applying 'grunge' techniques such as deconstruction, recycling and raw finishes, in an intelligent and sleek manner, his ideas provoked intrigue. In a rejection of mass media culture, Margiela became an anonymous design hand and has hardly ever been photographed or interviewed. Cleverly designed, this rare piece is composed from silk shirt sleeves, dating to the Fall/Winter 2008/09 Archive/Artisanal (Line 0) Collection. Available at 1stdibs.
Dries Van Noten || Carlton Tapestry-Print Woven Shirt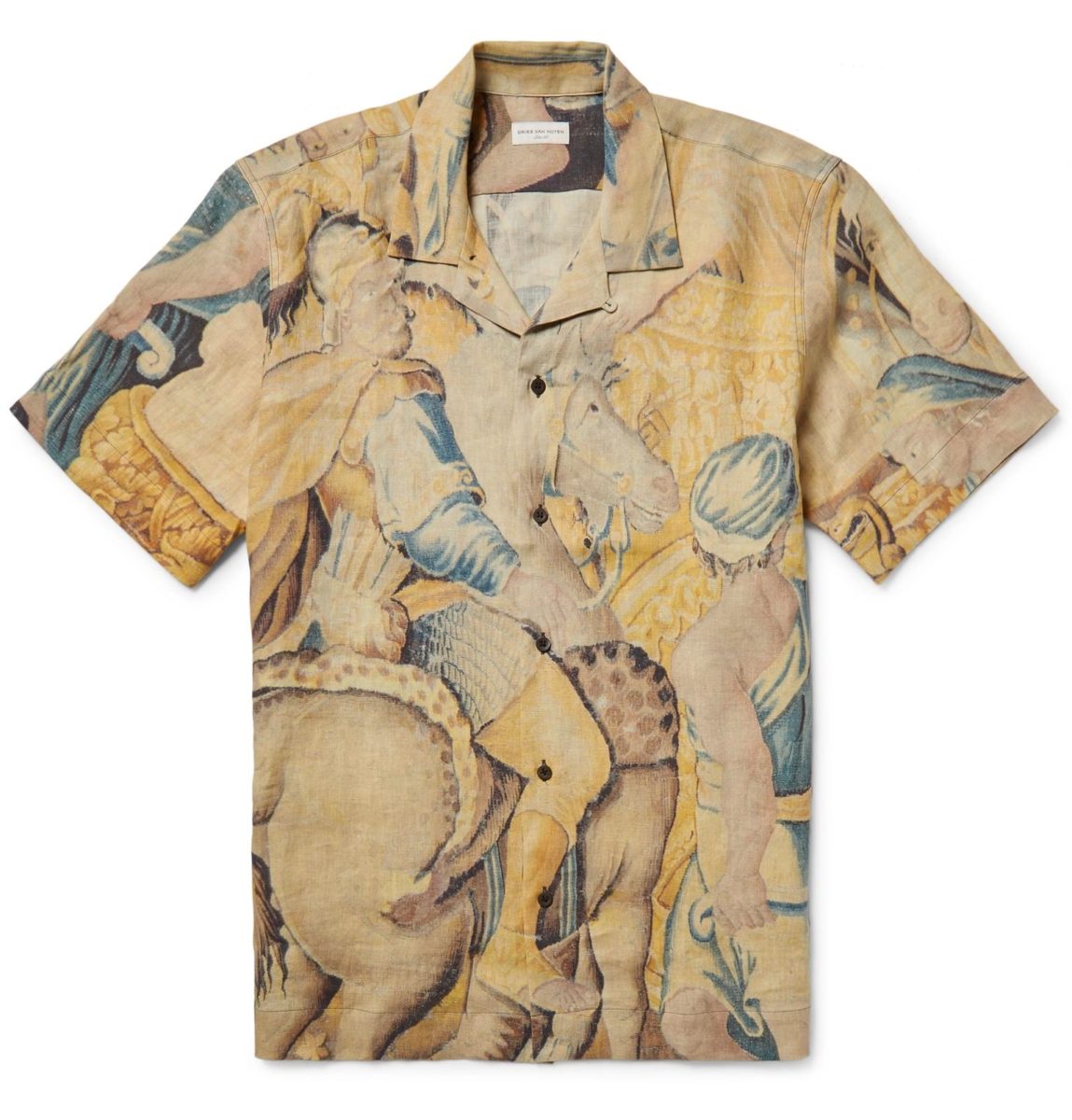 Born in Antwerp, Dries Van Noten is part of the third generation in a family of tailors. At the age of 18, he entered the fashion design course of Antwerp's Royal Academy. SS17 was an ode to craftsmanship and everything that comes with it: the artistry, the passed-down techniques and the unique result. The Carlton woven shirt makes for a walking wall-hanging as a rich, watercolour print splices mock texture with wearable art. Available at Selfridges.
Accessories
Eckhaus Latta || Mesh Ankle Socks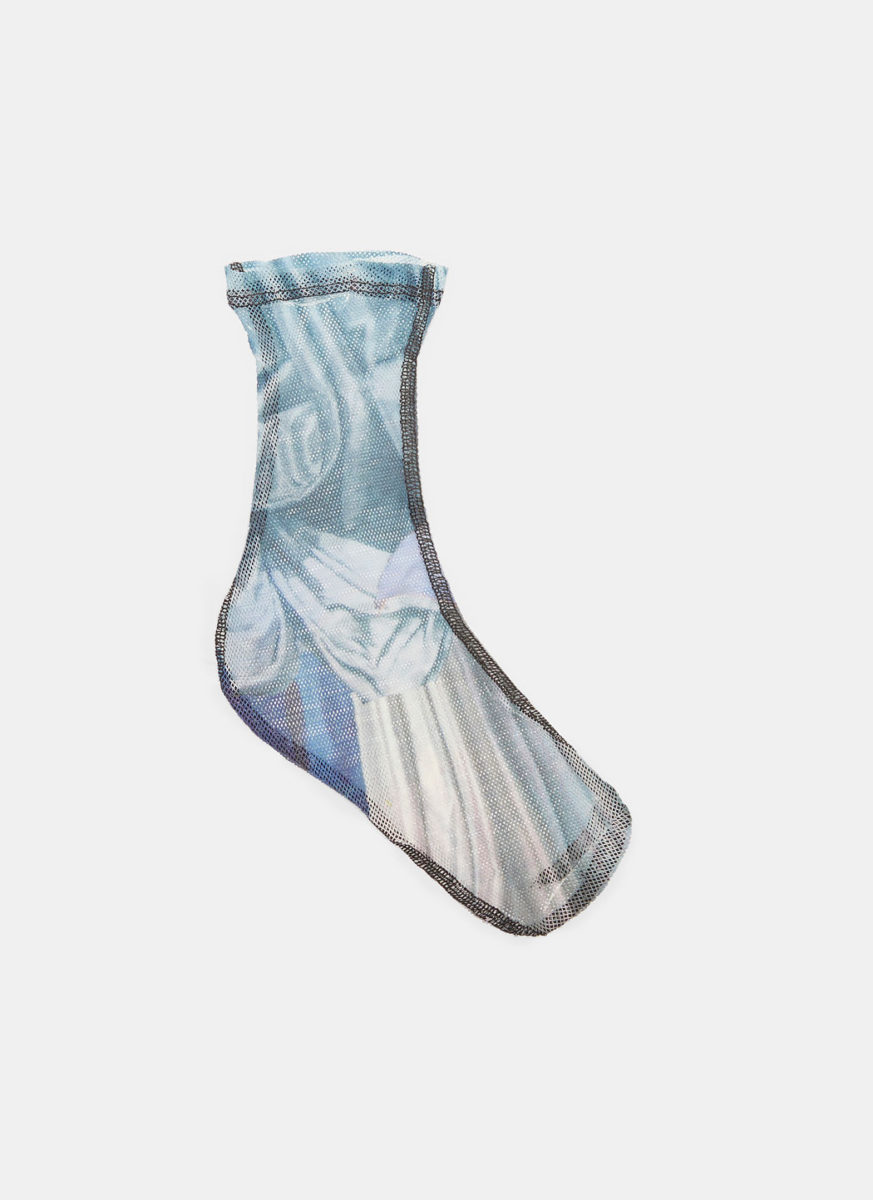 The leaders of New York's 'new guard', Zoe Latta and Mike Eckhaus, who started their buzzed-about label three years ago, interestingly have fine arts degrees from Rhode Island School of Design, having pursued no formal fashion training. These whimsical ankle socks from the duo are made in stretch mesh and printed with abstracted tromp l'oeil images, finished with an overlocked seam along the top and bottom of the foot. Available at LN-CC.
Gucci || Oversized Square-Frame Sunglasses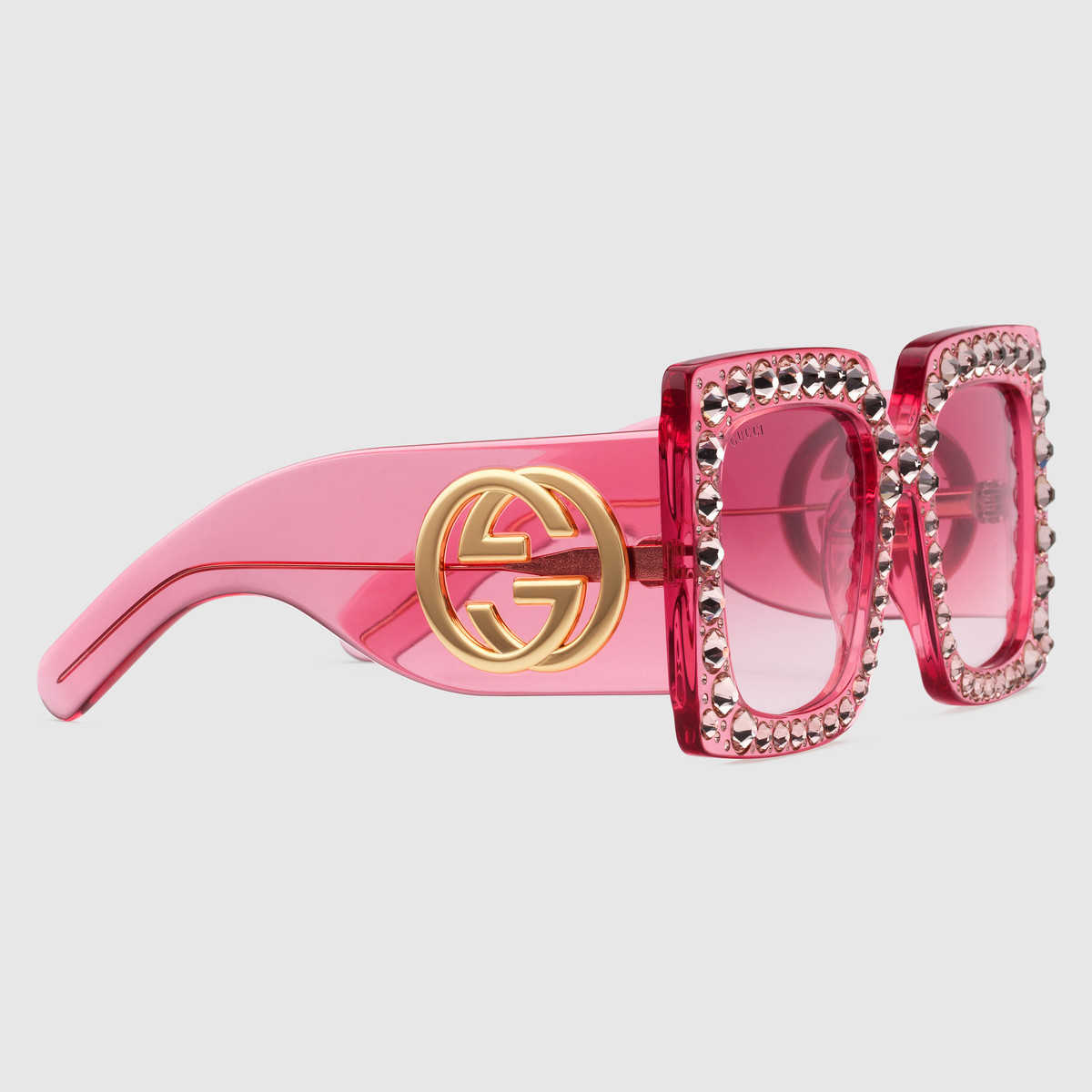 Eclecticism defines unapologetic maximalist Alessandro Michele's vision for Gucci. Flamboyant and skilfully executed, Michele's takeover notably brought a rise in the Italian label's sales for the first time in two years. These clear rose acetate sunglasses have a super-sized square frame, generously adorned with Swarovski crystals. The gradient-tinted lenses fade from pink into soft mauve, while a bold 'GG' logo on the arms nod to the label's rich heritage. Available at Gucci. 
Home
John Galliano x Diptyque || The Essence of John Galliano Candle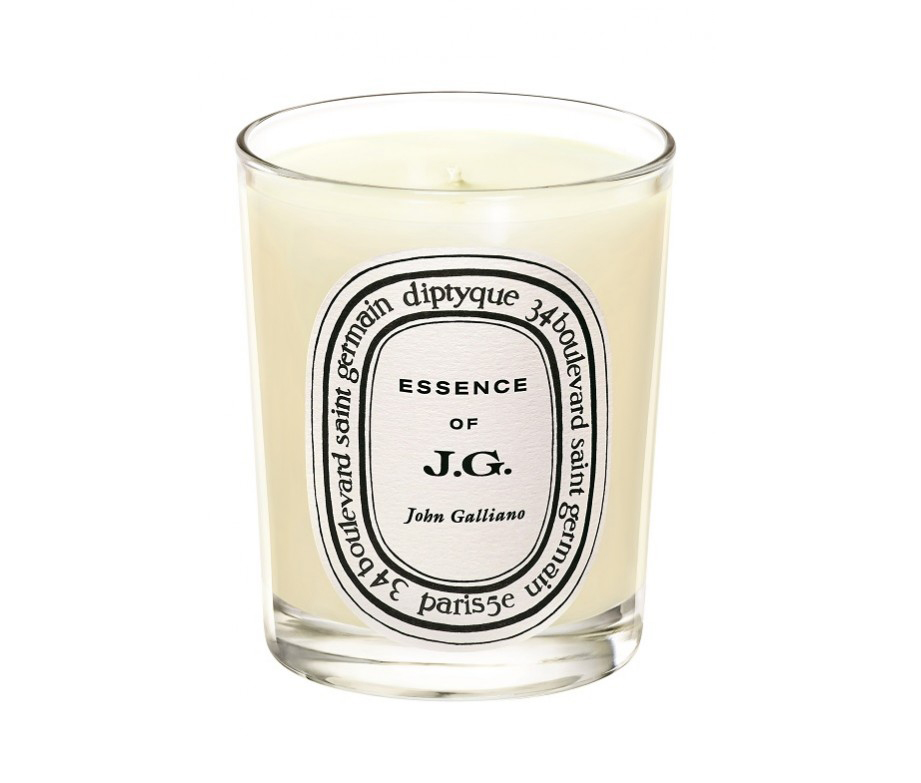 The Essence of John Galliano fragrance was created by Olivia Giacobetti, the nose behind Diptyque Philosykos, Frederic Malle En Passant, and Hermès Hiris, among others, in collaboration with the celebrated fashion designer. The Galliano inspired scent is made up of notes including Russian leather, dark bark, mellow musks and dried herbs, all favourites of the designer. Composed of wormwood, sage, coumarin, frankincense, iris and musk, the heady blend is certain to create a sense of atmosphere. Available at Diptyque.
Eglon House, Primrose Hill || Russell Sage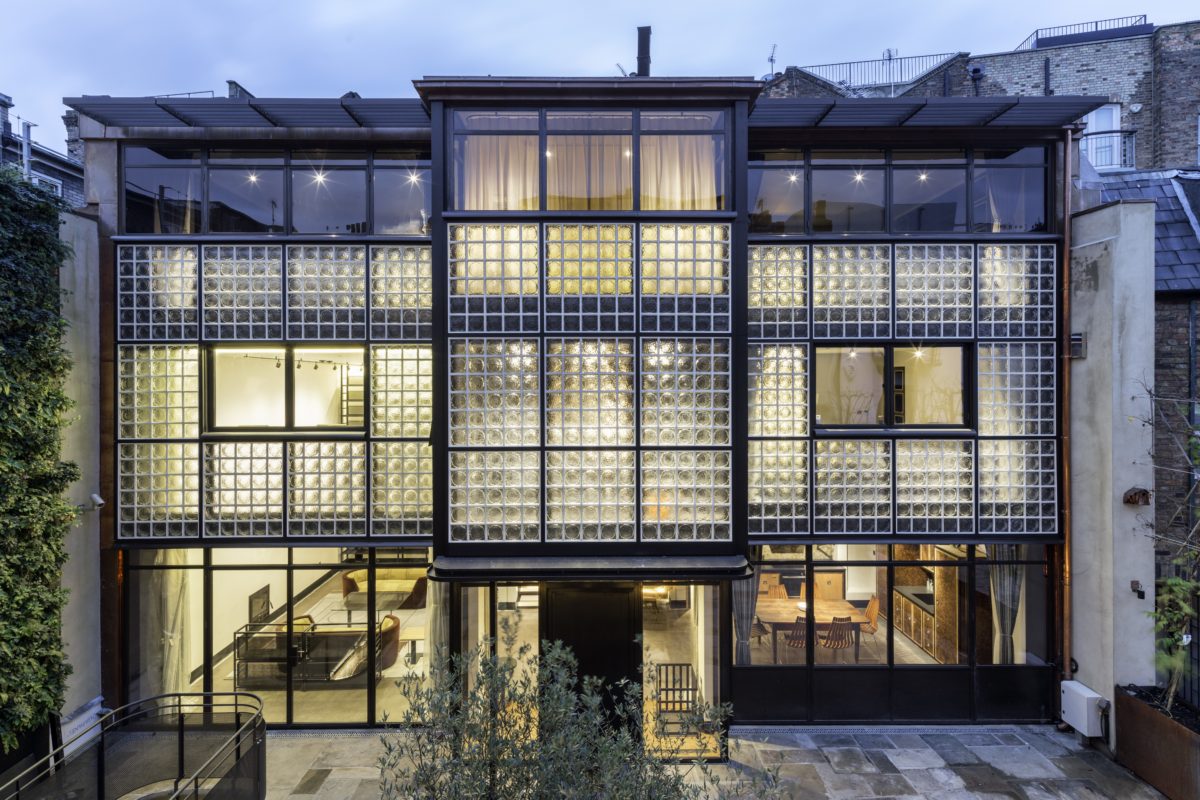 In the Primrose Hill neighborhood of North London, designer Russell Sage and a local developer have created Eglon House, an expansive live/work space inspired by the Art Deco Maison de Verre, the groundbreaking home built in Paris in the early 1930s by architect Pierre Chareau. Previously the site of a shell-casing factory, during World War I, and a dairy in older days, until 2008 the property was home to the Mayfair Recording Studios, where the likes of David Bowie, Tina Turner, and Pink Floyd recorded some of their hits. Available at Savills.
Camille Henrot || Lambswool Blanket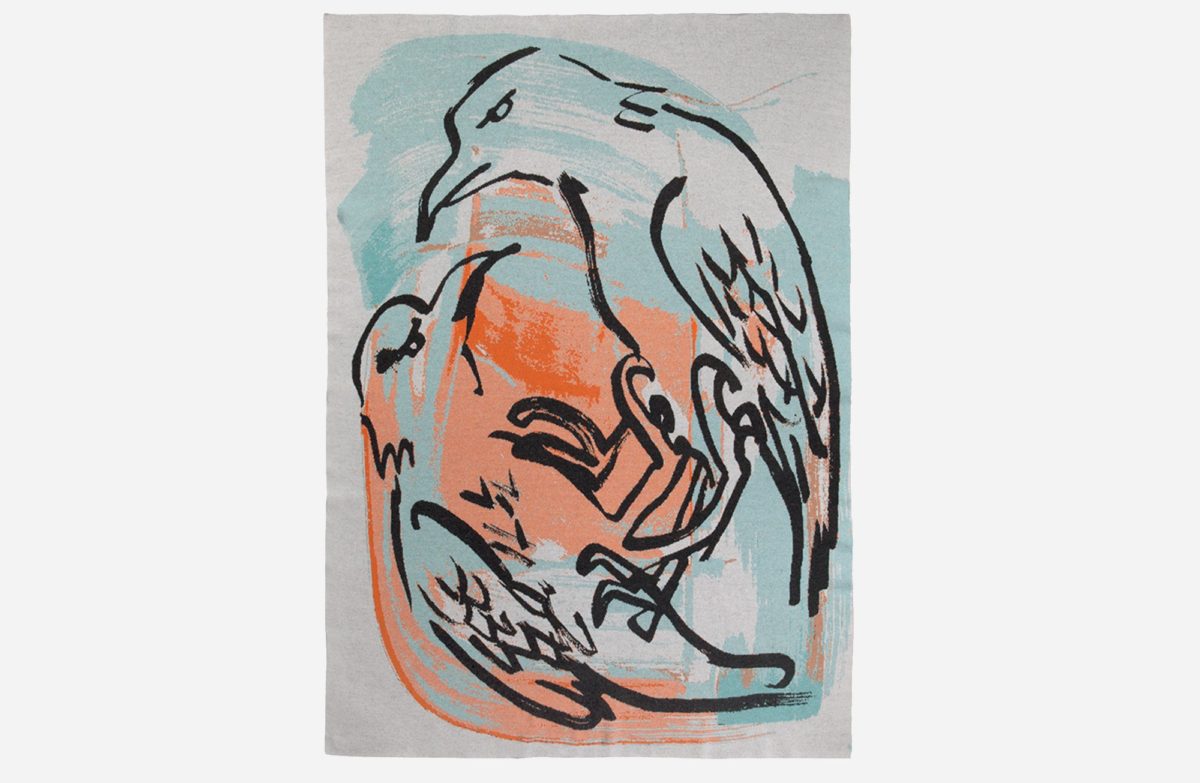 Camille Henrot's work has been exhibited at the ICA and Chisenhale Gallery in London, the Centre Pompidou, the Louvre, the Musée d'Art Moderne and Palais de Tokyo in Paris, and the New Museum in New York, among other influential institutions. Made from 100% lambswool in a Jacquard knit technique, this double-sided knitting style achieves a design rich finish. The front face of the blanket showcases the artist's design, whilst a birdseye pattern, driven by the knitting style is achieved on the underside. Available at House of Voltaire.
Books
Ren Hang || Ren Hang Catalogue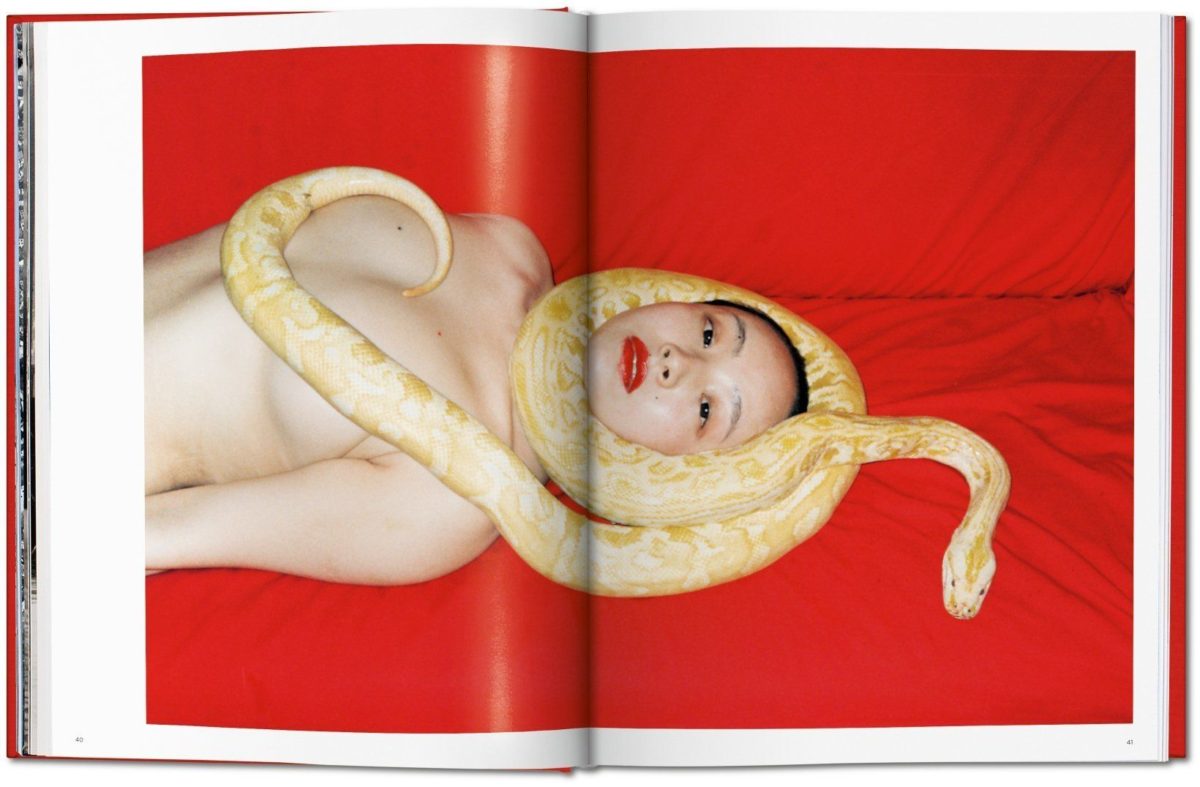 Shy by nature and prone to periods of depression, the recently deceased Beijing photographer was at the forefront of Chinese artists' battle for creative freedom. Like his champion Ai Weiwei, Ren was controversial in his homeland and wildly popular in the rest of the world. TASCHEN's Ren Hang is his only international collection, covering his entire career, with well-loved favourites and many never-before-seen photos of men, women and Beijing. Available at TASCHEN.
Tschabalala Self || Parasol Unit Publication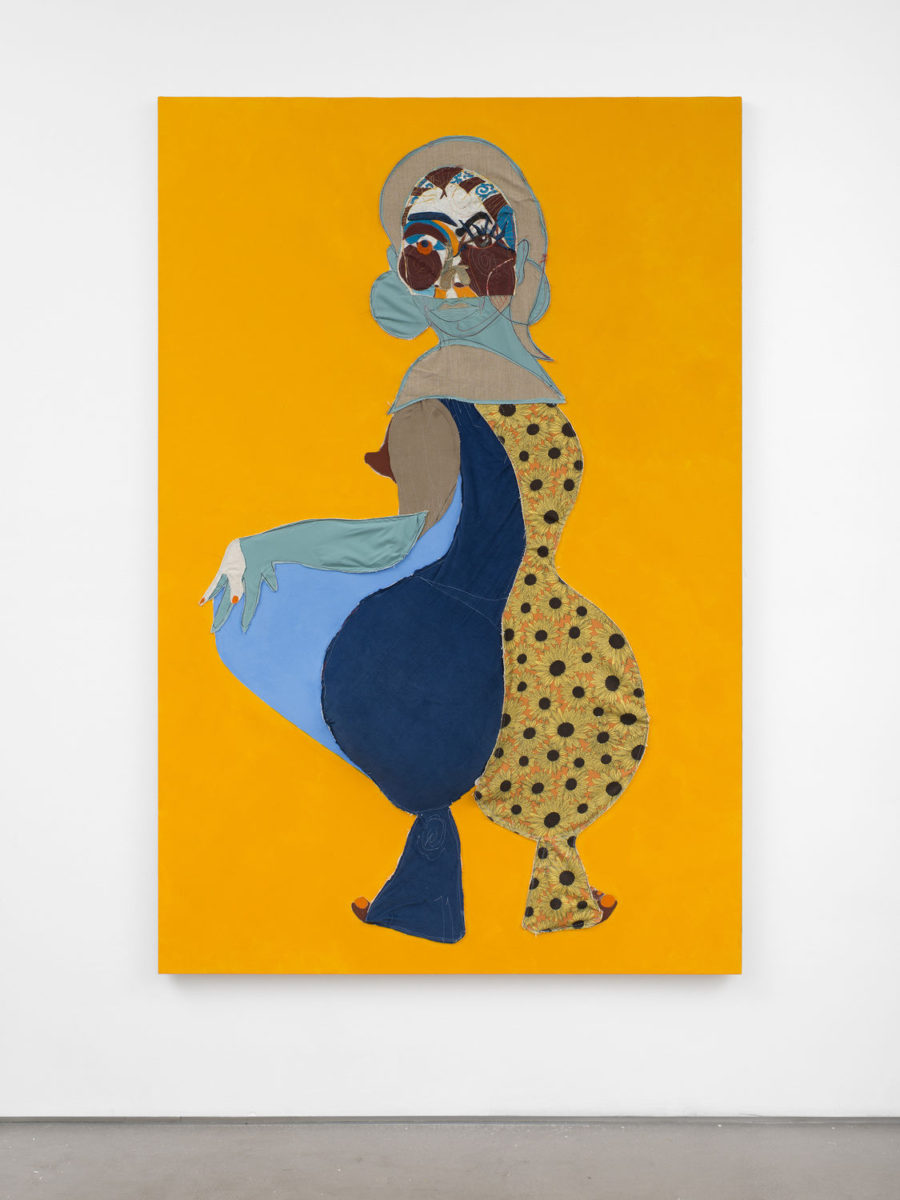 To mark the occasion of Tschabalala Self's first UK exhibition, Parasol Unit published this limited edition publication. Primarily concerned with the concept of the Black female body within contemporary culture, Self examines the confluence of race, gender and sexuality through a variety of forms and narratives in which each subject – or as she prefers, character – expresses an individually powerful identity. The publication includes an insightful interview with the artist and essays by Tom Morton and Ziba Ardalan. Available at Parasol Unit.
Words by Keshav Anand