Ben Chapman: Autodidact Chef & Restaurateur
Birmingham native Ben Chapman opened his first restaurant, Soho's Smoking Goat, in 2014 without any history in food work whatsoever. He relocated to London a little over a decade ago to study History of Art. Though he didn't graduate, the young entrepreneur opened an art gallery, promoting the work of emerging talents, including a pre-White Cube Eddie Peake. Following his time at The Courtauld, Chapman worked as a DJ, and eventually took a trip to Thailand, which ignited in him a passion for the country's native cuisine, and became the basis of his present vocation. His wide-ranging and illustrious background undoubtedly gives him the freshness of an outsider's perspective.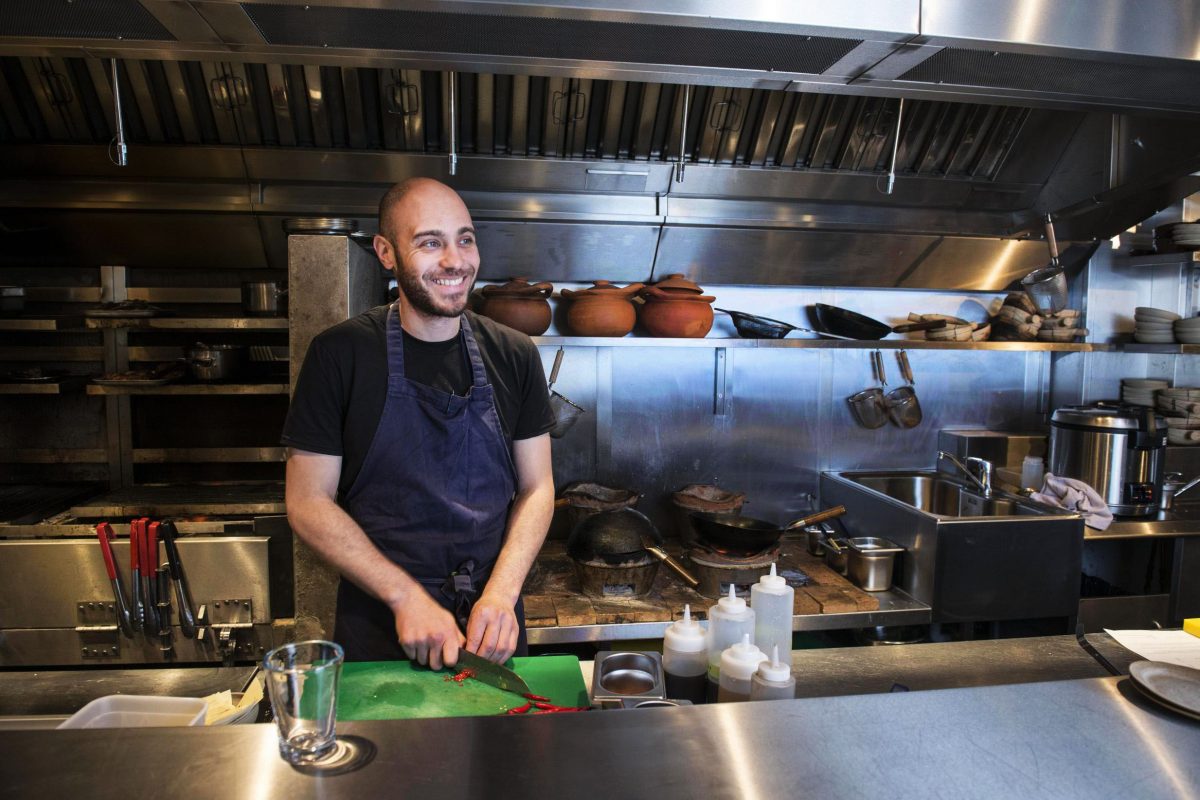 Chapman's take on food and restaurant ownership feel distinct and spontaneous. Both Smoking Goat and Kiln, the latter which he opened on Brewer Street last September, serve an eclectic variety of Thai-inspired dishes despite Chapman's conventionally English upbringing. In an interview with The Guardian in 2016, Chapman explained his love for Thai cooking: "It was food in glorious Technicolor – spicy, umami, sour, sugar – all at the same time. To me that was astonishing. I wanted to eat it again, but there was nowhere in Britain I could, so I had to learn how to cook it."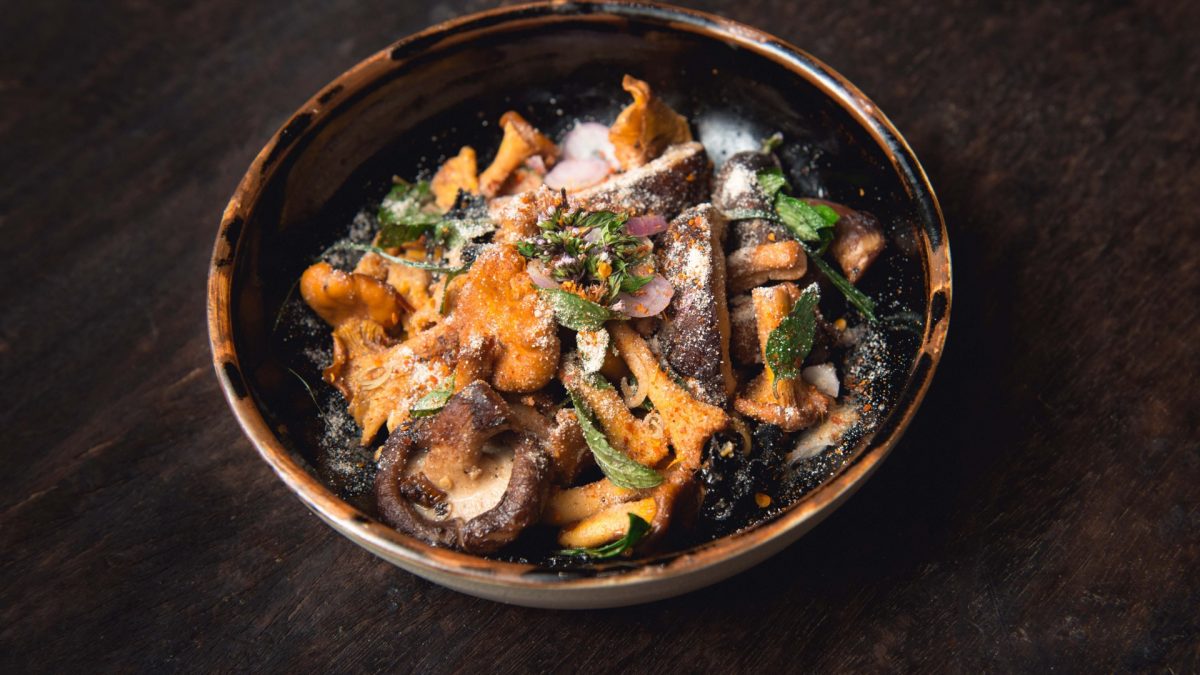 Chapman's decidedly understated restaurants have proven to be exceedingly popular, receiving critical acclaim; waits are long and reservations can be tricky to secure. With his cooking, the self-taught chef innovates without working within any distinct cultural boundaries, combining an array of traditions as though they always belonged side by side. Incorporating skills and knowledge from his art education, Smoking Goat and Kiln are thoughtfully rendered spaces, packed with fragrant atmosphere. Chapman expands: "It's not unusual to read translated Thai recipes in which the author outlines how to focus on 'aroma', rather than 'flavour' alone. That aroma could be so satisfying was new to me, but as I began to think of it as a tool to help balance a dish, it started to make more sense."
Chapman launched Smoking Goat when he was 29 years old, and, for him, it was a matter of breaking old moulds of dreary Thai cooking as it's known in the West and introducing the kinds of food that he wasn't finding anywhere else in Britain. Kiln takes its name from the cooking device, and as might be expected, many of its dishes are prepared in front of patrons in large clay pots, inspired by a popular culinary practice along the Thailand-Myanmar border. Fresh ingredients are largely sourced from the UK, with meat, crucially, provided by sustainable suppliers from Cornwall. In an interview with Foodism last year, Chapman said: "I think if you're going to have things bred to your spec, you're responsible for the whole animal. I think this is a good example of how a bit more innovation and thinking at this end means you're pushing the farmer with you …"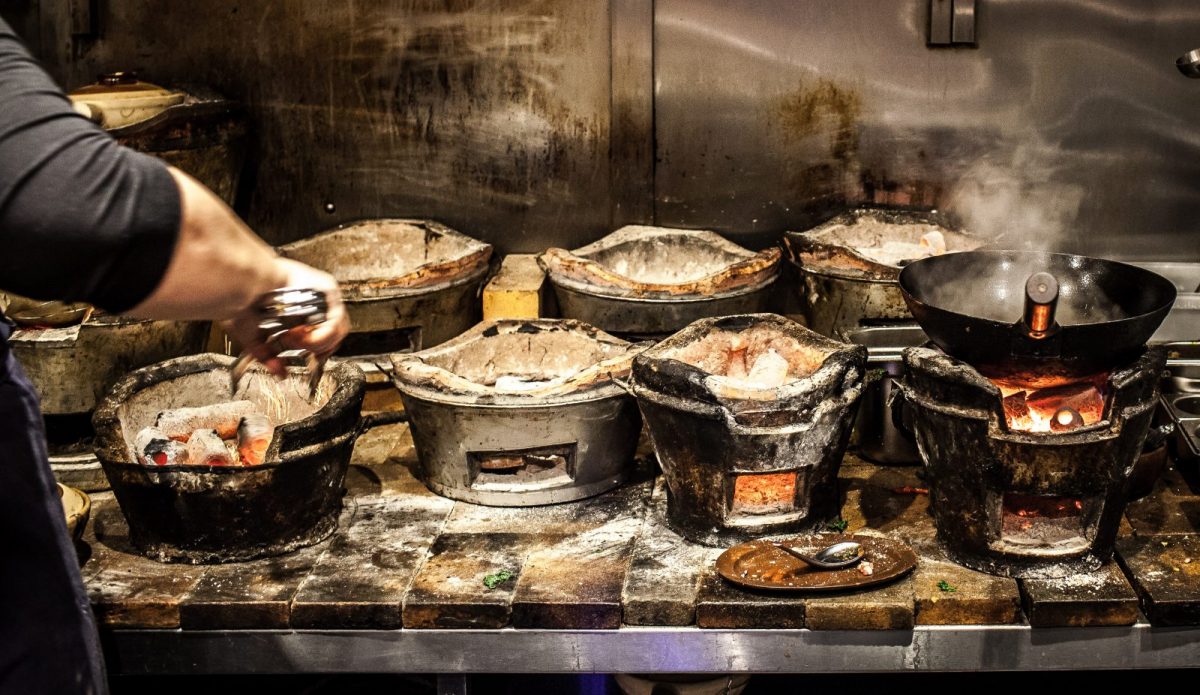 The restaurateur's debut offering focuses on barbecue dishes, with a heavy emphasis on fish and lamb. It occupies a small space on Soho's Denmark Street, with a wooden bar and a relatively limited number of tables, contributing to its cosy atmosphere. Kiln on the other hand serves a broader Thai menu, though it too reflects Chapman's desire to break the traditional chains of Pad Thai, a dish, he says, was "introduced by the Thai government in the 1940s to get people to eat more rice noodles." Chapman approaches his characteristic dishes with the same thoroughness he brought to his earlier endeavour, taking frequent trips to Asia to learn more about different techniques and ingredient combinations that he can carry over to his practice. With a bigger space and an open kitchen, Kiln reads like the evolution of Smoking Goat, though its ethos is inspired more by street food than its predecessor.
Words by Conner Reed