Erik Torstensson & Jens Grede: Fashion's Polymaths
Swedish natives Erik Torstensson and Jens Grede appear, at first glance, like an archetypal up-and-coming Silicon Valley duo. They dress smartly, navigate technology well, and often elucidate about media strategies. In fact, they're two of the most powerful figures in fashion right now, overseeing a staggering 12 different companies spanning creative, talent management , fashion marketing and print publications. Fashion pervades all aspects of both Tortstensson and Grede's lives – even their personal lives. Torstensson is married to Net-A-Porter founder and Farfetch Co-Chairman Dame Natalie Massenet, and Grede to HuffPost fashion writer Emma Findlay.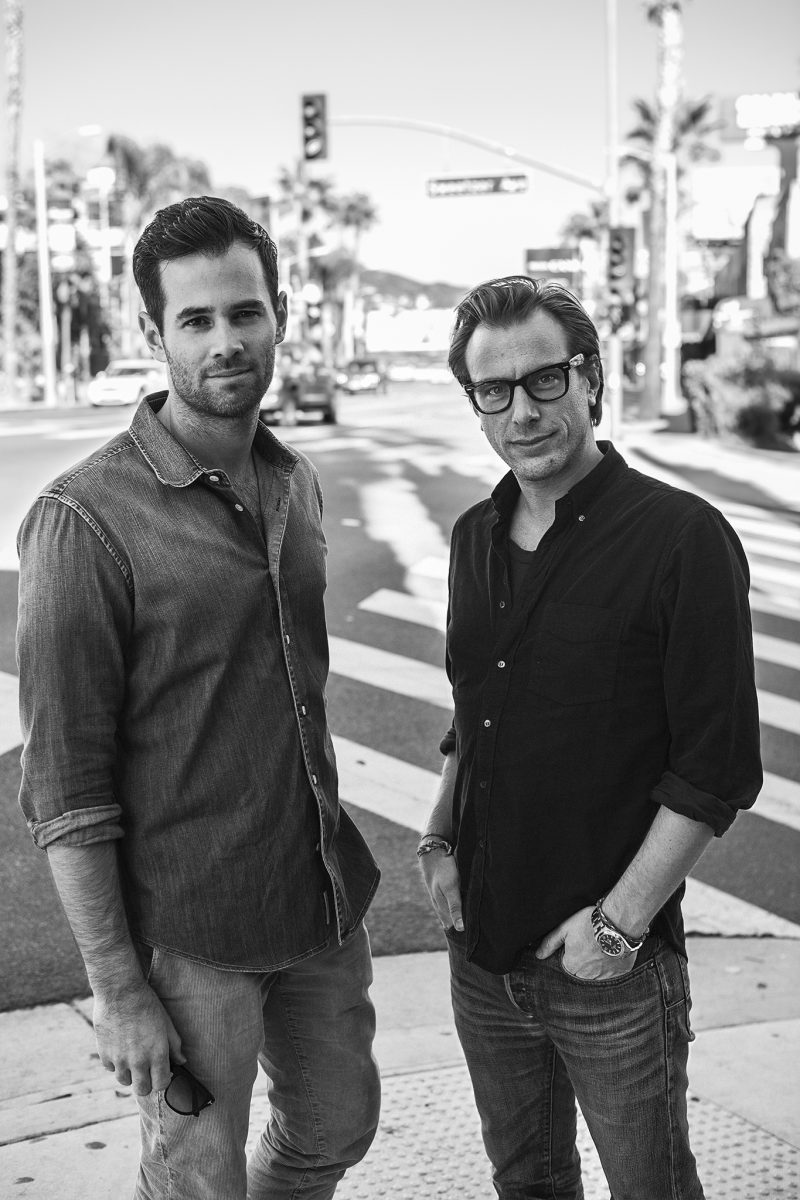 The pair got their start working for Canadian entrepreneur Tyler Brûlé at his advertising agency Winkreative in the early 2000s. Initially, they found one another grating. "I was fairly young and arrogant at the time. Erik was probably thinking, 'who is this dude, coming in here and acting like Charlie big bananas?'" Grede said in an interview with Coveteur. Eventually, though, the two found that they had similar professional goals and working styles, and planned to leave Winkreative and begin their own company. They founded Saturday Group, a London-based fashion and entertainment marketing firm, in 2003.
While bold, this decision was only the beginning. After launching Saturday, the pair went on to develop Wednesday, a digital marketing subset under Saturday's umbrella. After Wednesday came perhaps their most well-known project, the hugely successful FRAME denim line. Neither one had any prior experience in either fashion design or product creation, but still, they had a vision, and their success at Saturday bolstered their confidence. They knew they wanted to design for women, and they had a sturdy vision for the brand.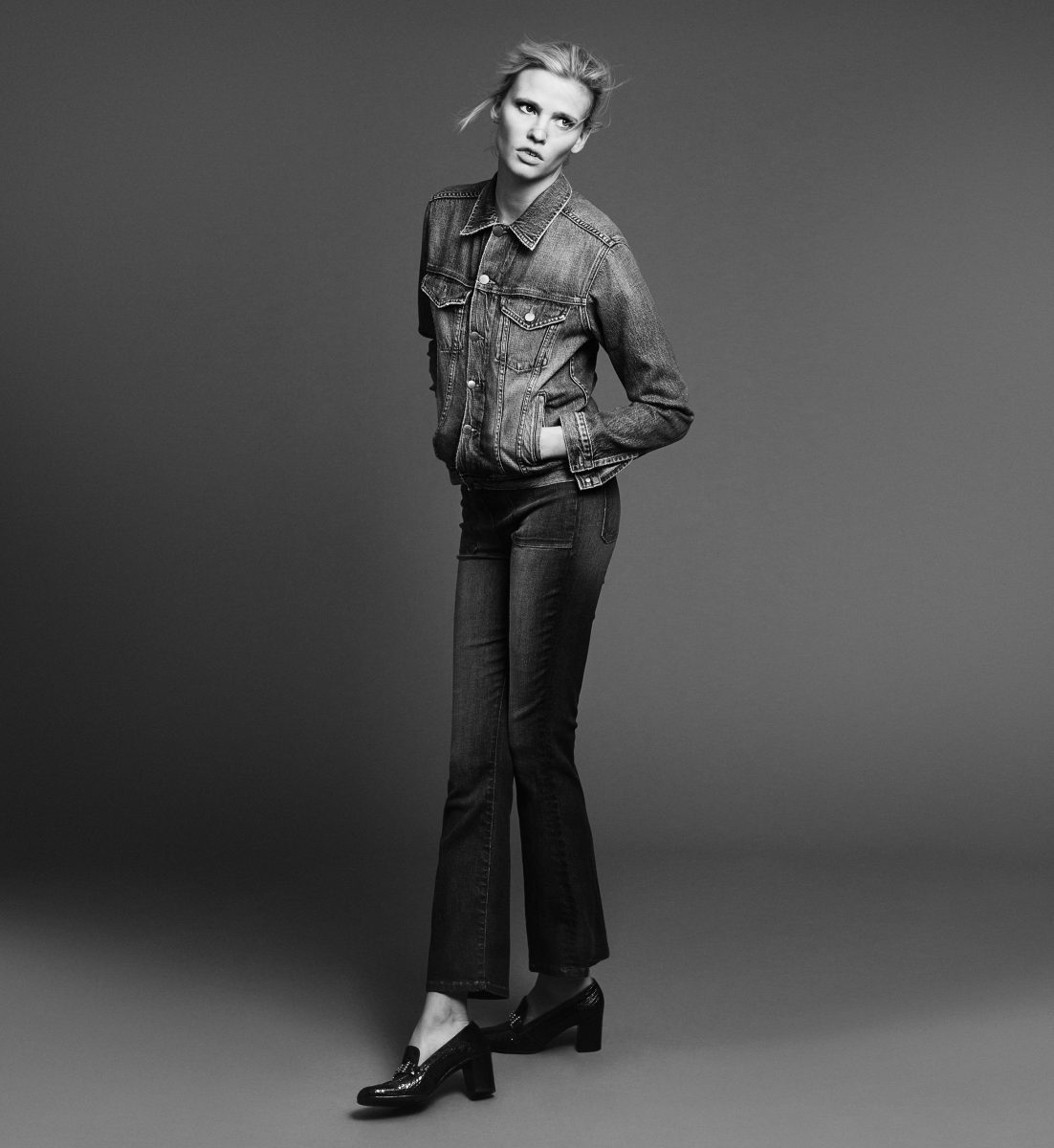 "For us, jeans were a good start towards product because we are not fashion designers. You don't have to be Phoebe Philo to make jeans," Torstensson said in an interview with Forbes. "And jeans rely heavily on marketing, and we are good at marketing." This confidence, it turns out, was far from misplaced. As of today, FRAME is the fastest-growing luxury denim brand in the U.S.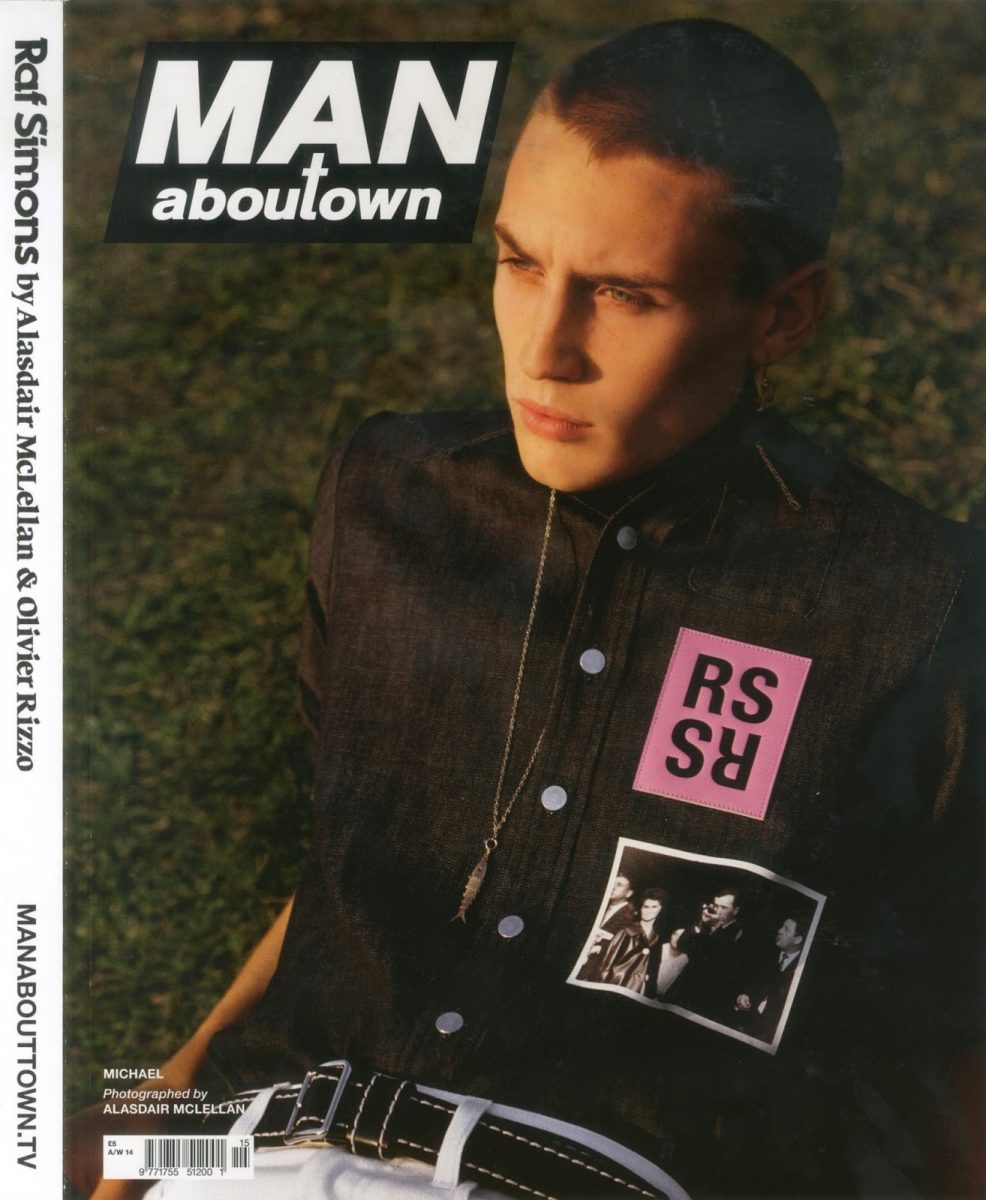 A panoramic look at the pair's career reveals an incredible comfort with hopping across trades and mediums. They're advertisers, designers, acclaimed photographers. They've begun two magazines, Industrie and Man About Town, focused on fashion and design. Industrie presents fashion as a lifestyle rather than just a profession, featuring long-form interviews with industry giants and a marriage of traditional fashion spreads with more specifically-focused content. Man About Town is a slightly more tongue-in-cheek version of the same concept, targeted specifically to men. Grede and Torstensson say that they took this sense of freedom and experimentation from Brûlé, who taught them that "the world is around the corner, only a flight away."
Today, Grede and Torstensson are responsible for a number of the most high-profile marketing campaigns in fashion. They developed Calvin Klein's Justin Bieber campaign, have worked closely with Karlie Kloss on a number of projects at FRAME, even booked Steve Buscemi for an H&M ad. Looking forward, the pair say that their mission is to expand FRAME into eyewear, fragrances, underwear, and other products that inform the experience.
On being outsiders:
"Although people think we're at the very heart of the fashion business, we don't feel that way. We're not involved in the parties and the politics. We don't care if the fashion assistant at W Magazine thinks we're cool." – Erik Torstensson, GQ, 2014
On trusting their instincts:
"When we were launching FRAME, everyone said 'don't do it,' 'there is no space in the market.' But most sectors of industry are saturated. The same can be said for cars and coffee, yet today you have Tesla and Blue Bottle. We were confident in our voice. That our brand had something different to express creatively that did not exist on the market." – Jens Grede, Forbes, 2016
On the most important advice they've received:
"An idea is only as good as its execution. I have seen great ideas become nothing because they just weren't done well enough. An A idea with a B team is a C result. I think that's the hardest lesson we've learned." – Jens Grede, The Style Report, 2016
On starting out in fashion:
"We were hugely naïve, but I think that is one of your greatest assets as long as you can match it with working hard and being a little humble; I don't know if we were either at the time." – Erik Torstensson, Matches Fashion, 2016
Words by Conner Reed