Sedition's Rory Blain & Magnum Photos' Anne Bourgeois-Vignon Share Their Favourite Works
Sedition, the digital art platform conceived by gallerist Rory Blain, announced last month an international partnership with Magnum Photos, celebrating Magnum's 70th anniversary. 70 at 70 sees the two organisations join forces to present collections of iconic photographic and video works from Magnum's archives, created over the last 70 years. The partnership involves the launch of collections of curated works to be released as limited editions on the Sedition website, over the course of 2017, allowing collectors to view and purchase artworks on their digital devices. Running alongside the online collaboration will be a cultural programme of digital exhibitions, events and panel discussions for the public to enjoy, including a launch event which was hosted at the Barbican Centre.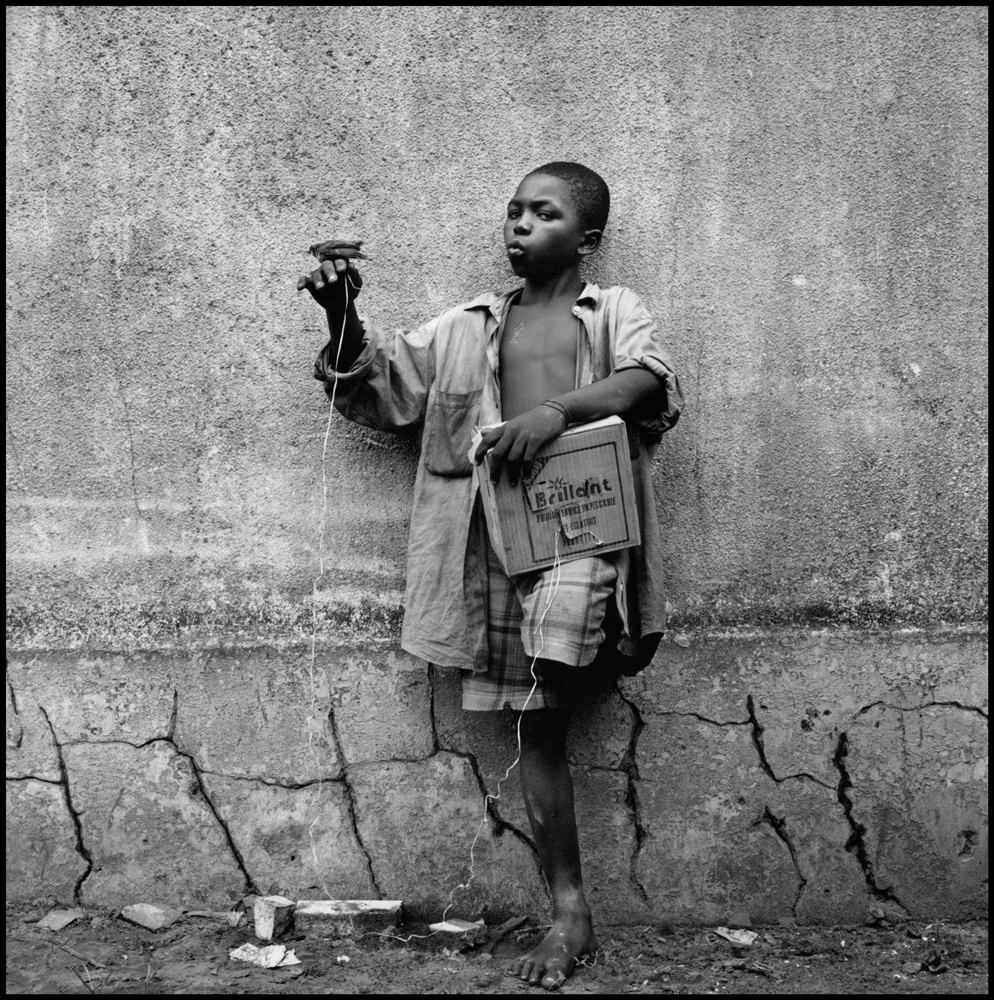 In relation to the collection and the partnership with Sedition, Bourgeois-Vignon said: "From magazines and newspapers to gallery walls, Magnum's images have found a space in a myriad of contexts and today, more so than ever, they are part of a critical online conversation where photography has become its own language. The diverse practices contained within Magnum, united by their defined and distinctive authorships, have taken on a new relevance in the digital space and the billions of images uploaded to the internet every day. We are excited to partner with Sedition in order to bring Magnum's icons to a new media, supporting pioneering art collecting practices while sharing our work with new audiences."
To mark the occasion, Sedition's Rory Blain and  Magnum's Anne Bourgeois-Vignon share some of their favourite photographic works from 70 at 70 with Something Curated.
Matt Black || El Paso, 2015 (Selected by Anne Bourgeois-Vignon)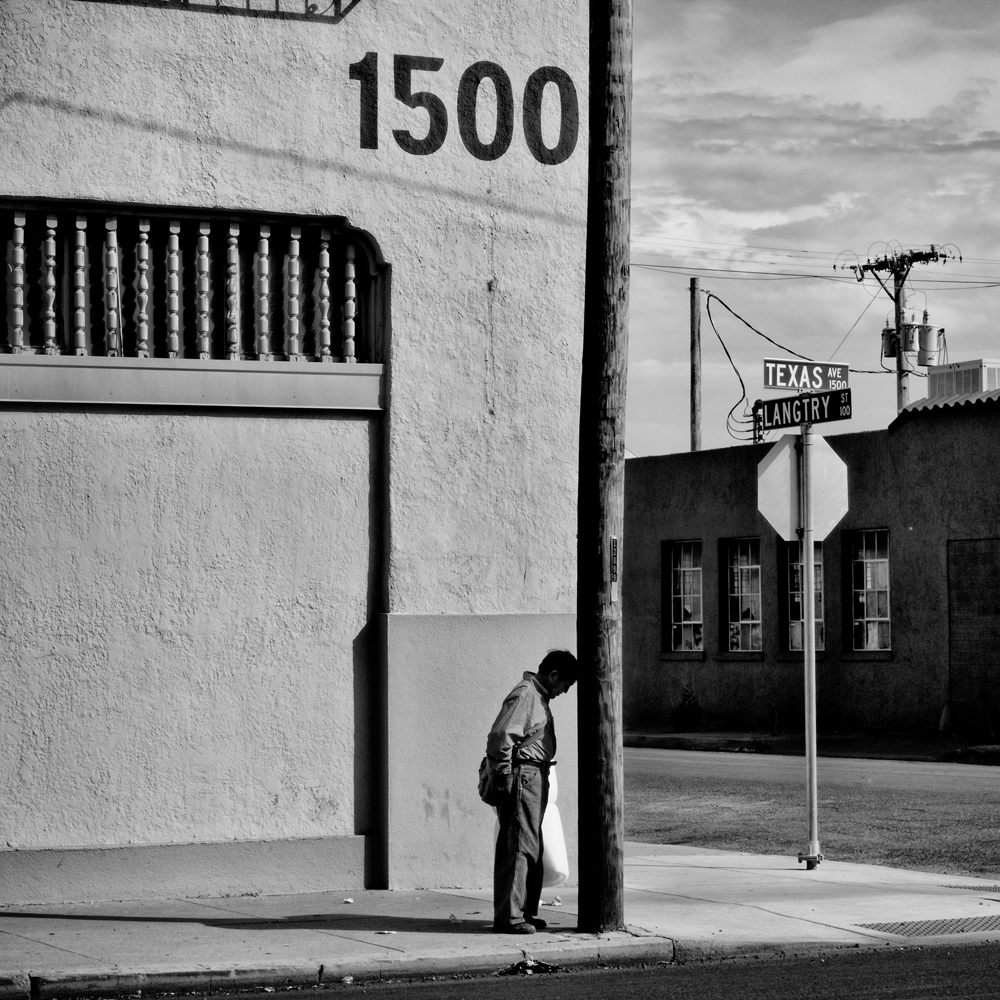 Made in 2015, the image was taken in El Paso, Texas and shows a devastated man leaning head-first on a post on a street corner. Matt Black is a photographer from California's Central Valley whose work has frequently explored the connections between migration, poverty, agriculture, and the environment in his native rural California and in southern Mexico. Black has photographed over one hundred communities across 44 U.S. states for his project The Geography of Poverty.
Martin Parr || Sorrento, 2014 (Selected by Rory Blain)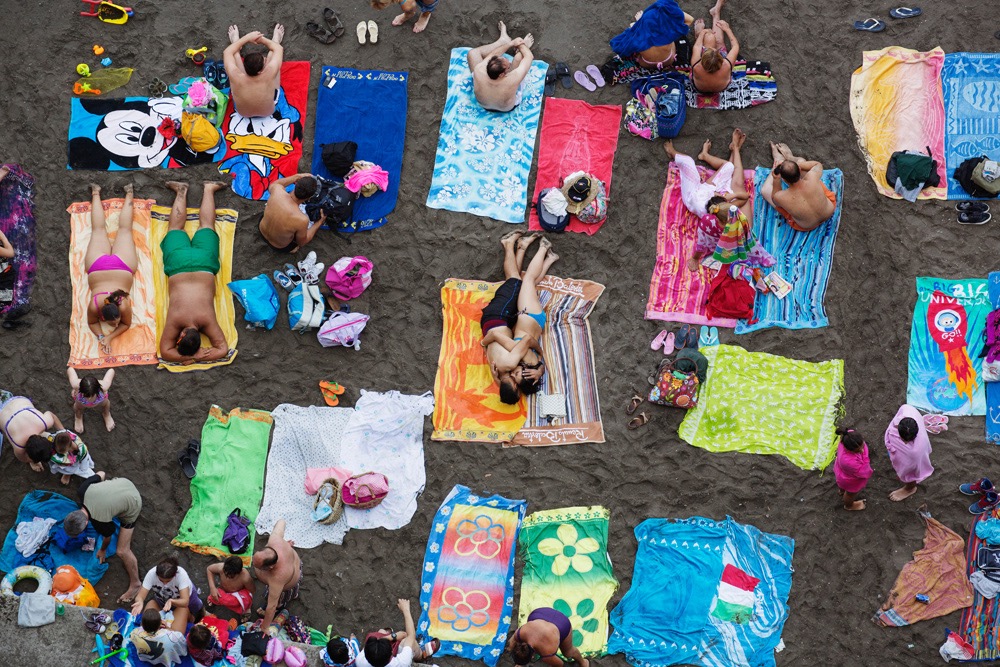 Martin Parr was born in Surrey, UK in 1952 and studied photography at Manchester Polytechnic in the 70s. He is renowned for a body of work which offers a tongue-in-cheek critique of globalisation, revealing the inefficient but unceasingly rich flipside to instant communication. "In his photos, Parr juxtaposes specific images with universal ones without resolving the contradictions. Individual characteristics are accepted and eccentricities are treasured." – Thomas Weski. Sedition presents a digital edition of a 2014 work by Parr taken in Sorrento, Italy. Photographed from above, a busy beach in summer becomes a mosaic of towels. On the central towel a couple embrace.
Dennis Stock || California, 1968 (Selected by both Rory Blain & Anne Bourgeois-Vignon)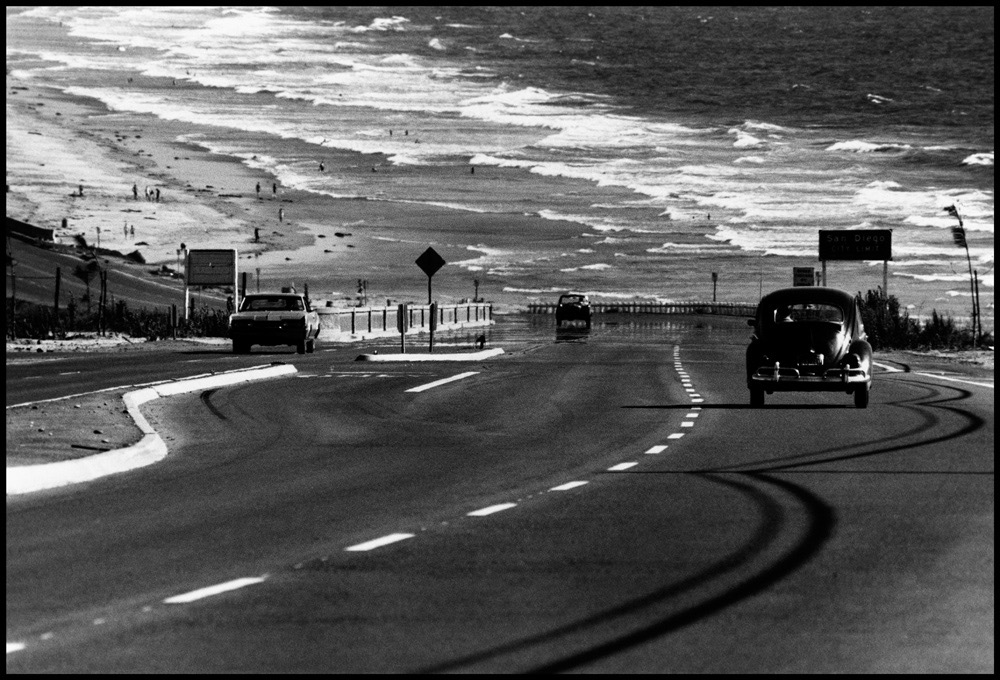 Dennis Stock managed to evoke the spirit of America through his work, which included iconic portraits of Hollywood stars, most notably James Dean. Stock generated a book or an exhibition almost every year since the 1950s. He served as president of Magnum's film and new media division in 1969 and 1970. As part of the Magnum at 70, Series 1 collection, Sedition presents a digital edition of a 1968 black and white photographic work by Stock. Taken along the San Diego coastline in California, USA, the work, shows cars driving on a road. The arrangement of cars, sea and sand is a masterpiece in image composition, with each element of the image functioning both as document of something existing and as starting point for new connections and comparisons.
Images courtesy of Magnum Photos & Sedition