The Aesthete's Wish List: 10 Things You Can Buy Right Now
Reviewing April's new drops, restocks, and bounteous auctions, Something Curated has assembled a list of ten of the most desirable items available for purchase in London this month, spanning art, fashion, home and more.
Home
Jean Prouvé || 6×9 Demountable House With 'Pyrobal' Fireplace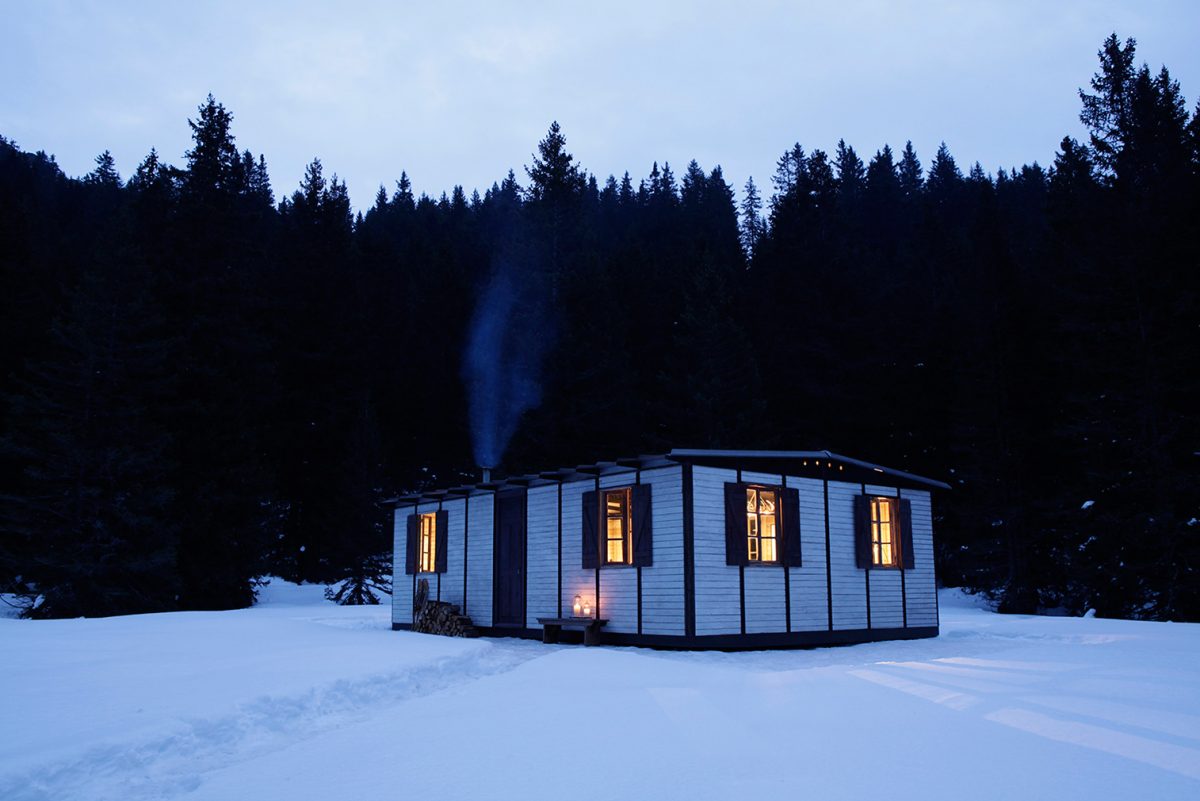 Jean Prouvé was a twentieth century pioneer and an innovative designer of furniture and architecture. In response to an order from the state at the end of the war, he began designing temporary houses for the homeless in Lorraine and Franche-Comté. Designed to be rapidly constructed on the sites of destroyed homes, these architectural structures were produced with wood and metal prefabricated components. The roof was made of bitumen-coated building paper, conducive to Prouvé's constructional rebuilding principles. The structure was manufactured by Les Ateliers Jean Prouvé in Nancy, France, where the architect was born. Available at Phillips.
Marcel Breuer || Wassily Lounge Chair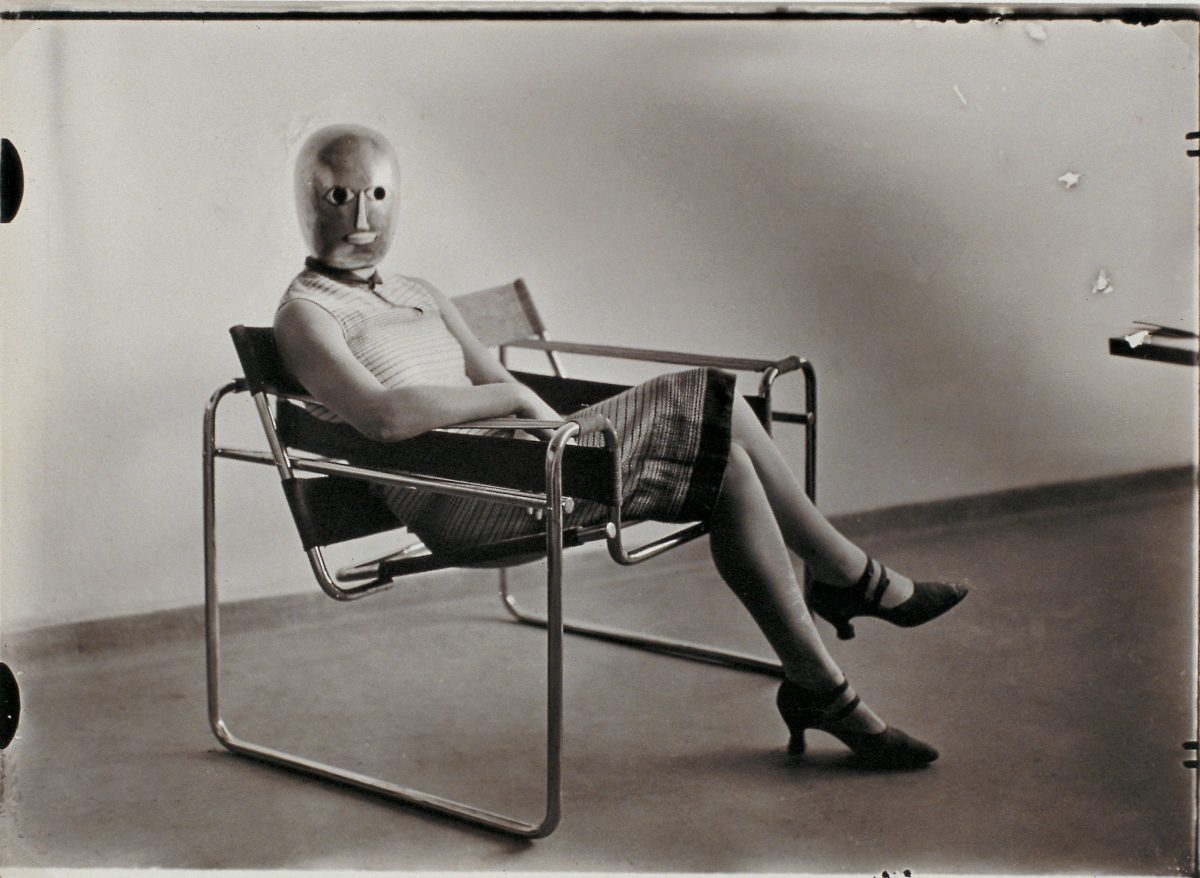 Hungarian-born Modernist, architect and furniture designer Marcel Breuer, started his sculptural vocabulary in a carpentry shop and later at the Bauhaus, making him one of the world's most popular architects at the peak of 20th century design. During his time teaching he designed his tubular-steel furniture collection including the Wassily Chair, which was given its name years later when it was discovered that artist and Bauhaus teacher Wassily Kandinsky had one in his office. Available at The Conran Shop.
Art
Jeremy Deller || Untitled, 2015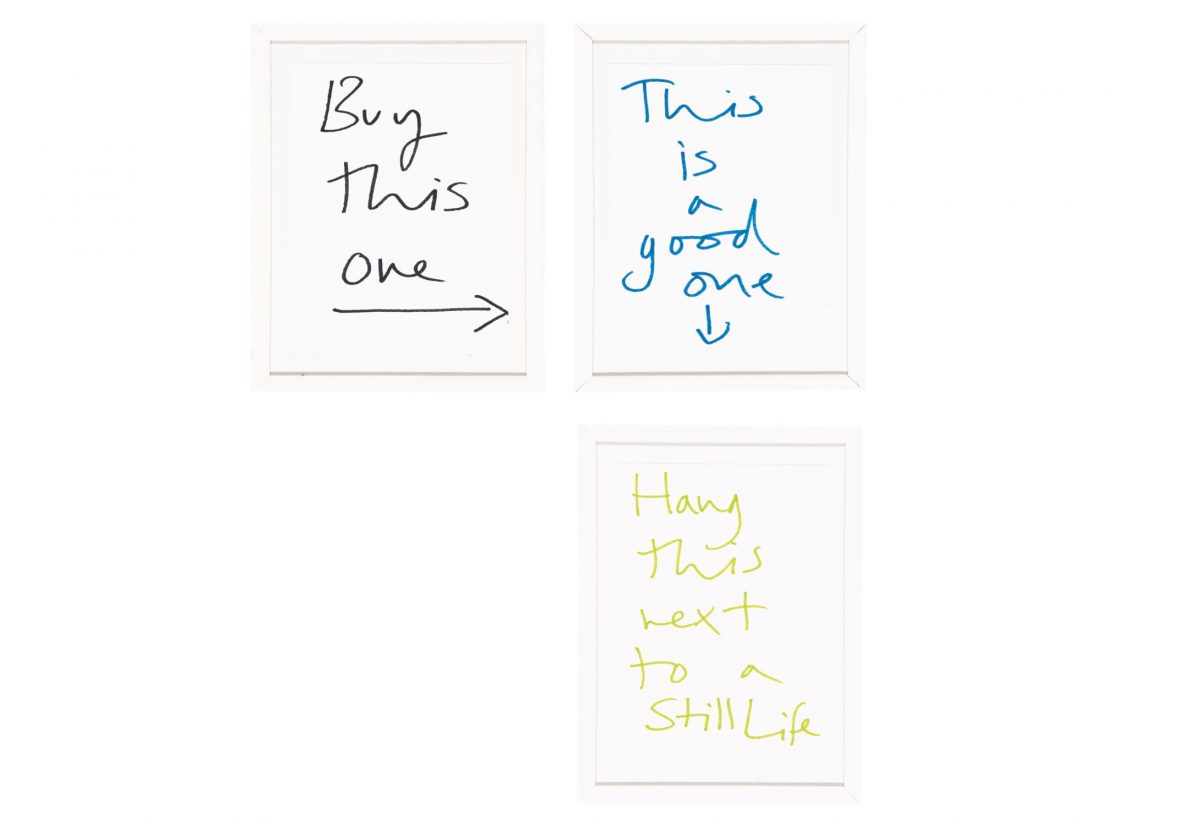 Deller traces his broad interests in art and culture, in part, to childhood visits to the Horniman Museum in South London. After meeting Andy Warhol in 1986, Deller spent two weeks at The Factory in New York. He began making artworks in the early 1990s, often showing them outside of conventional galleries. Much of his work is collaborative; it has a strong political aspect, in the subjects dealt with and also the devaluation of artistic ego through the involvement of other people in the creative process. He won the Turner Prize in 2004, and in 2010 was awarded the Albert Medal of the Royal Society. This tongue-in-cheek work, signed and dated 31.7.15, is now available at Sotheby's.
Bill Viola || A Phrase from "Illumination", 2011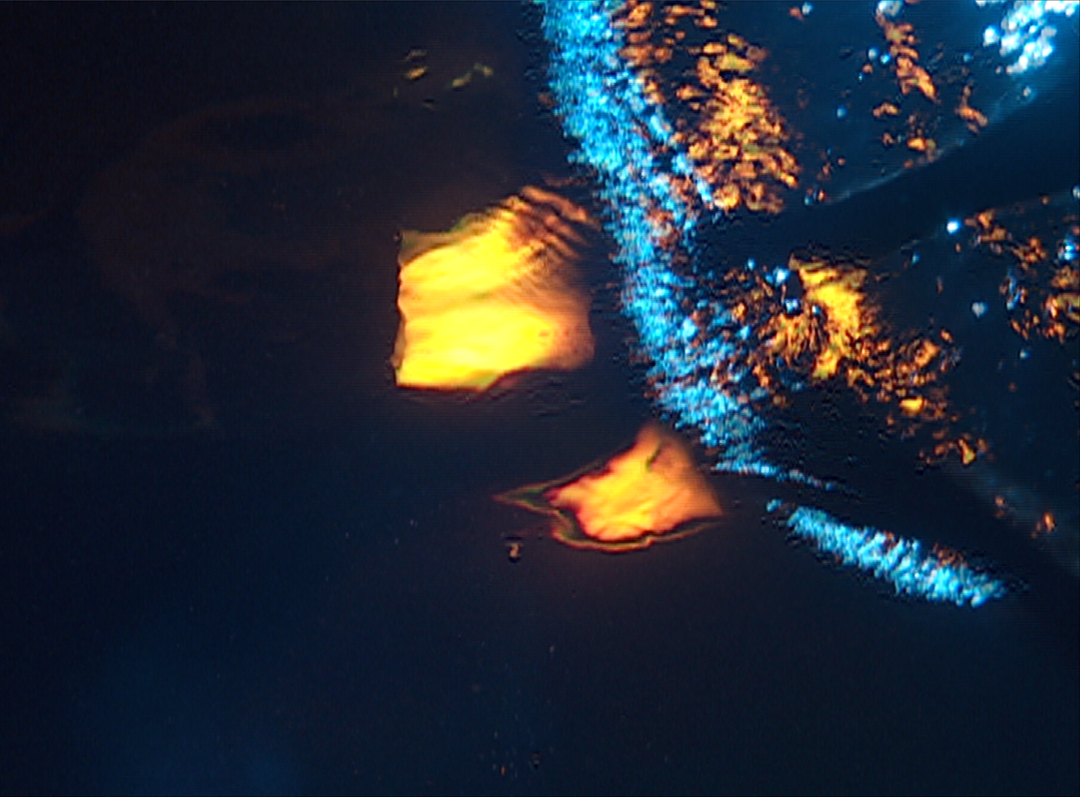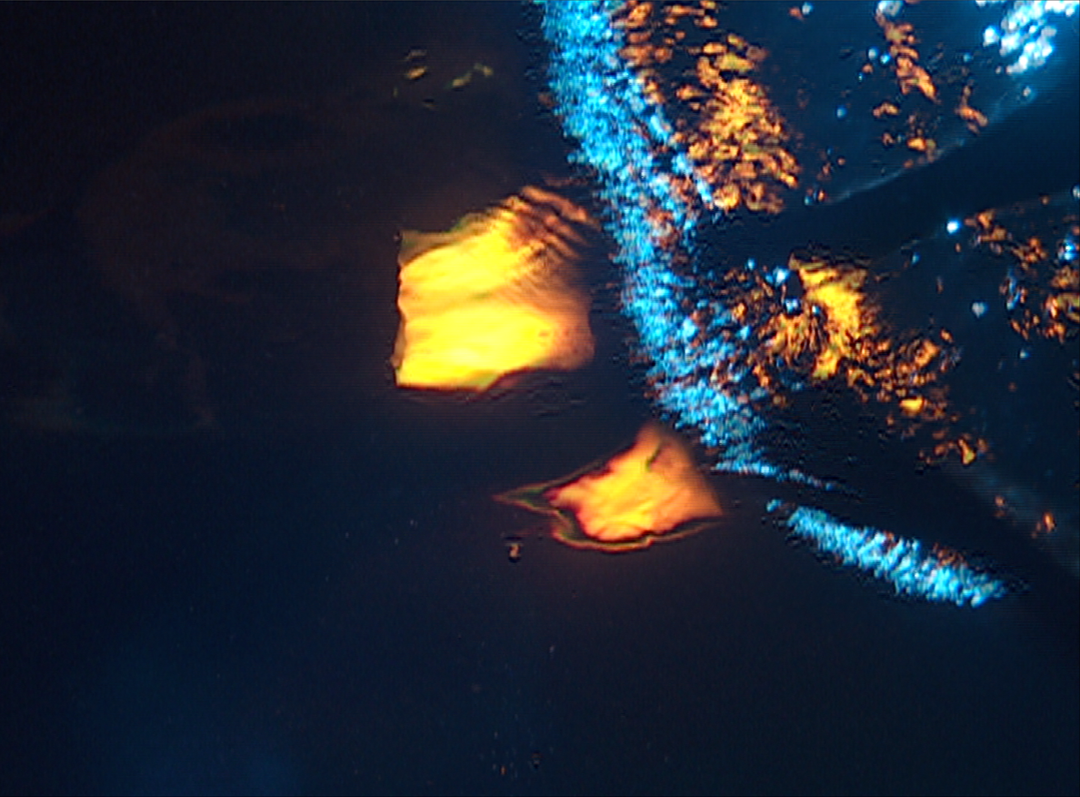 Conceived by gallerist Rory Blain, Sedition creates a marketplace for limited edition digital artworks. The image sequence for A Phrase from "Illumination", a digital edition of 500, is a meditation on water and light, two elements that Bill Viola has used extensively in his work. Pieces such as The Crossing (1996), Five Angels for the Millennium (2001), and The World of Appearances (2000), are all large-scale works that depict our relationship to water, representing the cycles of birth, life, death and resurrection. Available at Sedition.
Fashion
Acne Studios || Linen Shirt Dress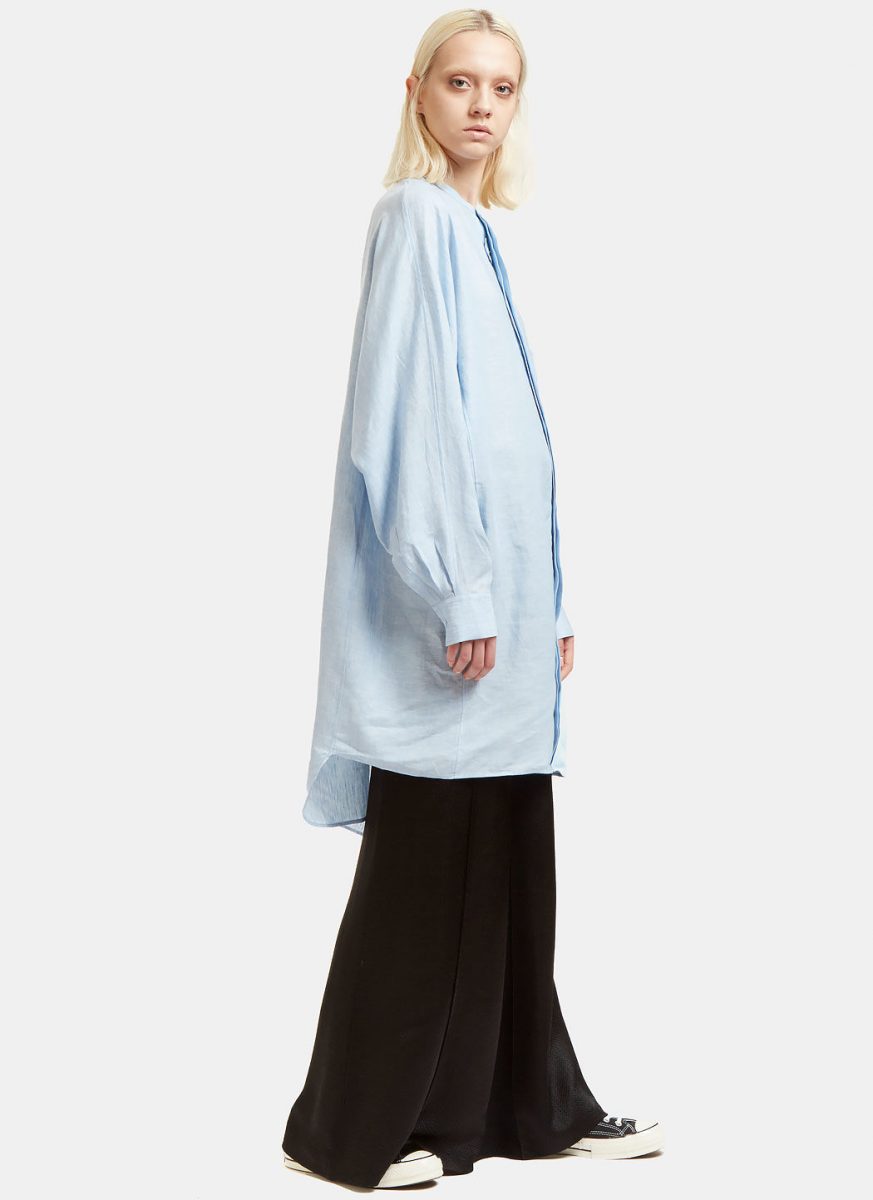 Acne Studios is a Stockholm based fashion house, founded in 1996 by Creative Director Jonny Johansson with an "ambition to create novel expressions." Taking a multidisciplinary approach to fashion, the lifestyle brand finds inspiration in photography, art, architecture and contemporary culture, creating subtle and luxurious ready-to-wear pieces with an emphasis on tailoring and an eclectic use of custom developed materials. This oversized linen shirt dress in light blue features relaxed dropped shoulders, chest pocket, buttoned cuffs, central button fastening and rounded hem, in an elegant mid-length. Available at LN-CC.
Walter van Beirendonck || Vintage Boiler Suit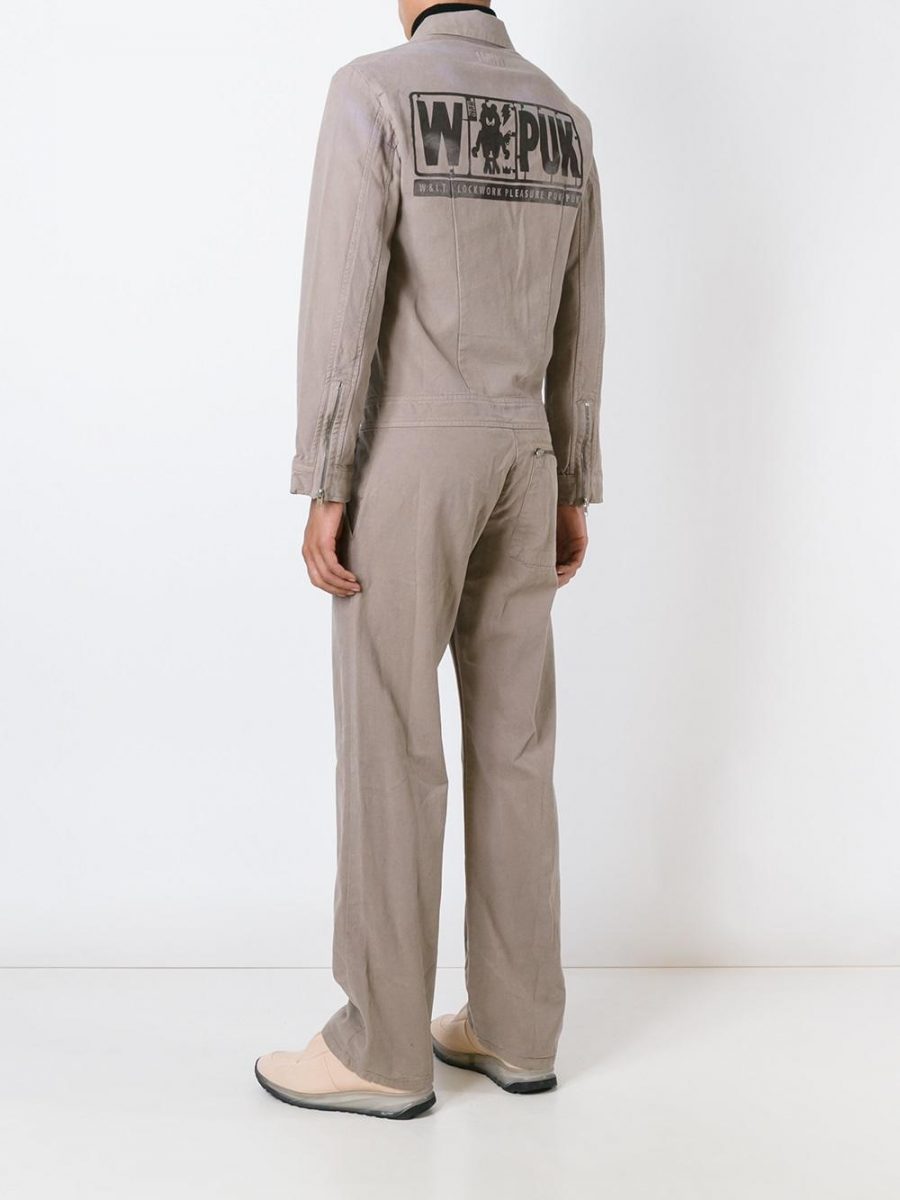 Belgium born Walter van Beirendonck studied at the esteemed Royal Academy of Fine Arts in Antwerp, where he developed his own aesthetic that fuses art and ethnic influences. Launching his first collection under his self-titled label in 1983, his big break came in 1987 where at the British Designer Show he presented as one part of the influential 'Antwerp Six'. Beirendonck's collections draw on influences from art, music and literature and reflect strong and unique cuts with a daring use of graphics and colour. This signature khaki cotton distressed boiler suit from the designer features a smart collar, front zip fastening, long sleeves and a straight leg. Available at Farfetch.
Accessories
J.W. Anderson || Moon Face Earrings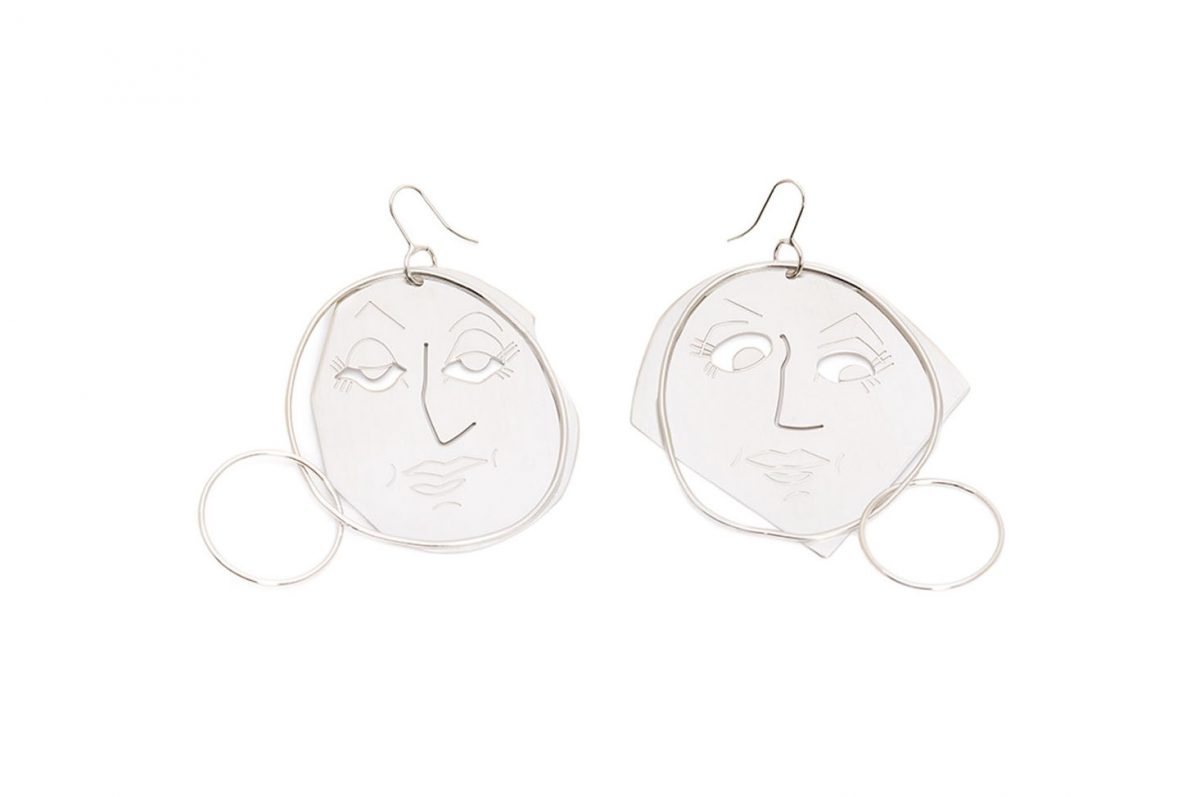 Jonathan Anderson first showed on-schedule at London Fashion Week in 2008 with a menswear collection that garnered much critical acclaim. Celebrated for a distinctive aesthetic that blurs the lines between masculinity and femininity, J.W. Anderson presented its first stand-alone womenswear collection in 2010. These beautiful earrings are artfully engraved with male and female 'Moon Faces'; the whimsical imagery is inspired by a piece of jewellery the designer saw in Miami. This mismatched pair is crafted from weightless palladium-plated eco brass. Available at J.W. Anderson.
Unknown (Austro-Hungarian) || 20th Century Brooch-Pendant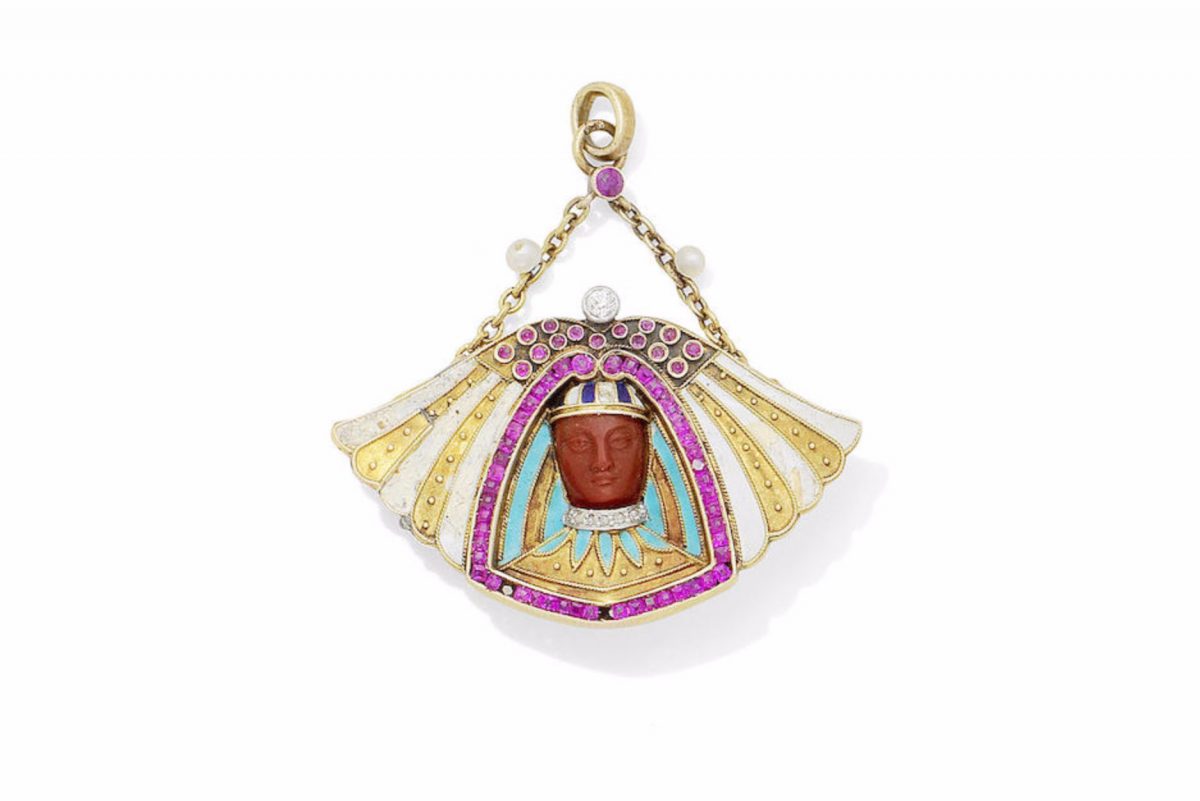 On sale in London on 11 April is an early 20th century enamel, ruby, seed pearl and diamond brooch-pendant. The stylised striped turquoise and white enamel Nemes headdress, accented by circular and calibré-cut rubies and an old brilliant-cut diamond, highlight a centrally-set carved hardstone pharaoh's head with a rose-cut diamond collar. Featuring Austro-Hungarian import marks, the striking piece measures 4.2cm. Available at Bonhams.
Books
Ben Rivers || Ways of Worldmaking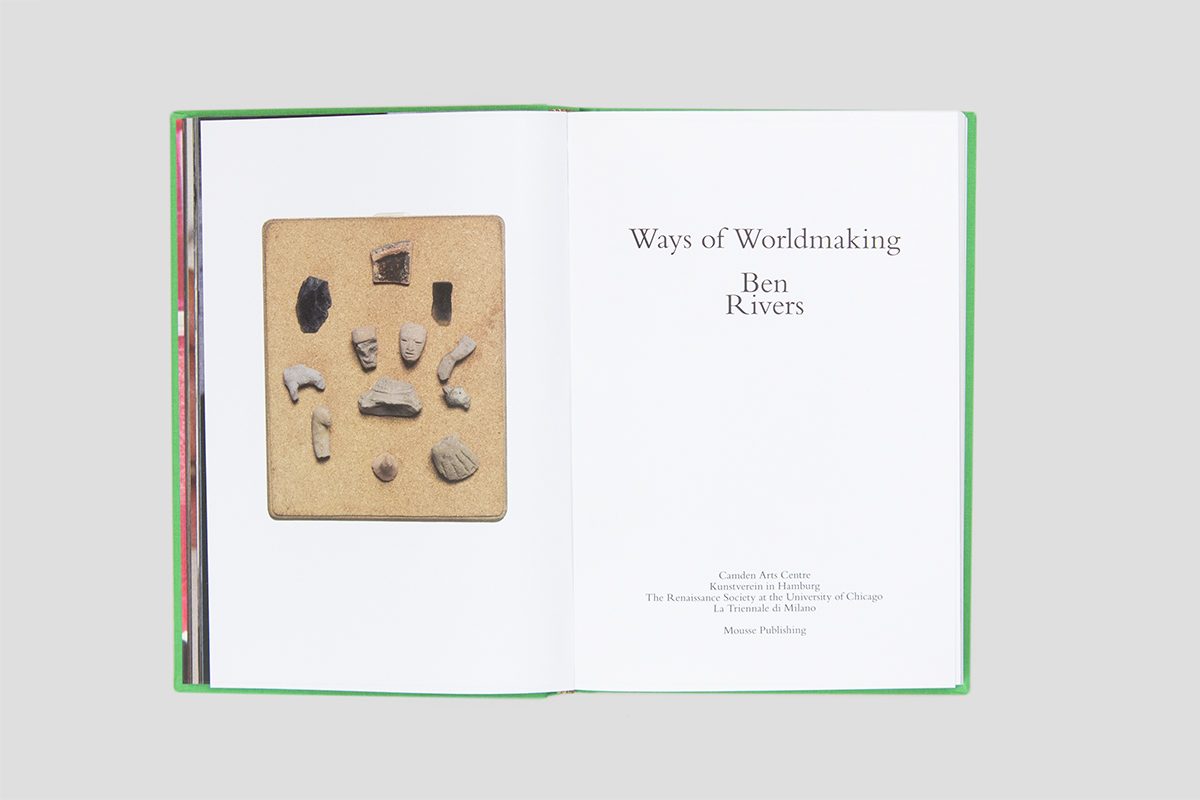 Ways of Worldmaking is the first comprehensive monograph on British experimental filmmaker Ben Rivers. Often following people who have in some way separated themselves from society, the raw film footage provides Rivers with a starting point for creating oblique narratives imagining alternative existences in marginal worlds. This book has been designed by åbäke and published by Mousse Publishing in collaboration with Camden Arts Centre, Kunstverein in Hamburg, The Renaissance Society at the University of Chicago and La Triennale di Milano. Available at Camden Arts Centre.
André Balazs & Nuno Mendes || Chiltern Firehouse: The Cookbook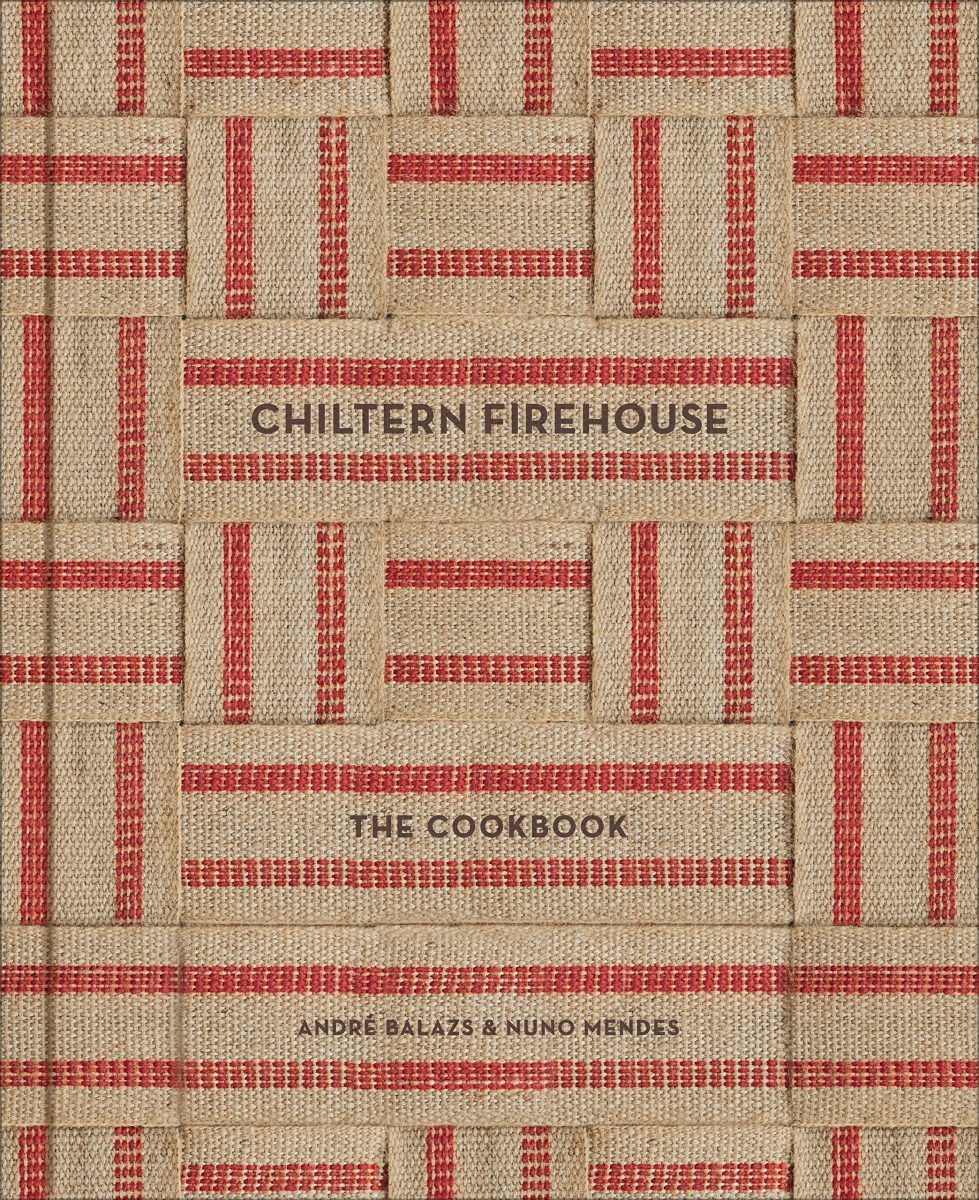 When the Chiltern Firehouse opened in 2013 it was an immediate success with the restaurant and chef Nuno Mendes' menu at its heart. Lisbon-born Mendes draws on influences from his career split between the United States and Europe to create contemporary recipes with an American accent. From the signature crab doughnuts to maple-glazed salmon and frozen apple panna cotta, Mendes delivers recipes of reimagined classics and bold new flavours. Chiltern Firehouse: The Cookbook brings together not just Mendes' recipes; it also delves into the Firehouse's love affair with cocktails and goes behind the scenes of the venue with exclusive photography and elegant design. Available at Foyles.
Words by Keshav Anand