Interview: Polly Staple, Director Of Chisenhale Gallery
Central to Chisenhale Gallery's programme is a remit to commission new work, supporting artists from project inception to realisation, representing an inspiring and challenging range of voices and art forms. The gallery has an award winning, 34-year history as one of London's most innovative forums for contemporary art and operates alternately as an exhibition hall, production agency, research centre and community resource. In the run-up to the opening of Maeve Brennan's exhibition, The Drift, showing until 4 June, Something Curated met with Chisenhale Director Polly Staple to learn more about the organisation, her career as an editor and curator, and the emerging London talents to keep an eye on.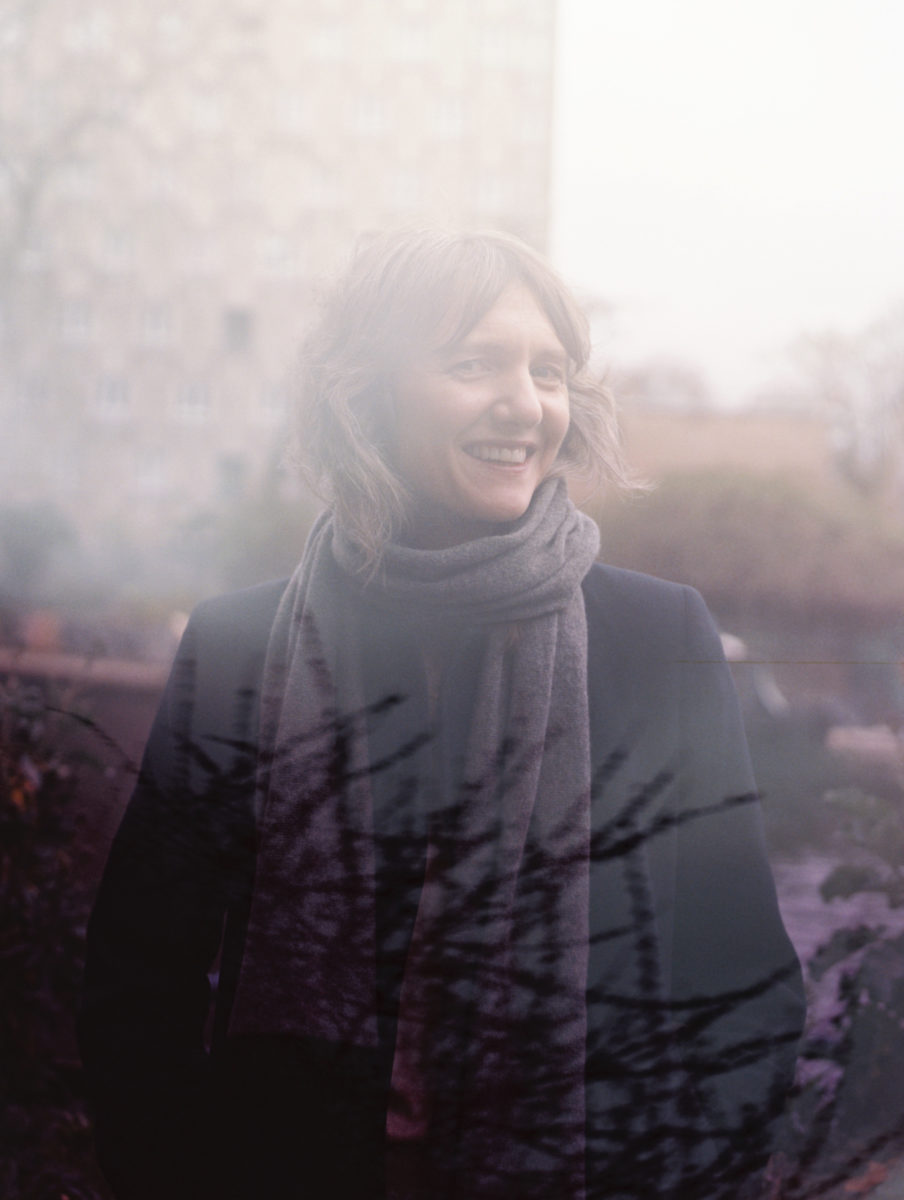 Something Curated: Can you tell us a bit about Chisenhale Gallery, the vision and ethos behind the organisation?
Polly Staple: Chisenhale Gallery was founded by artists in the early 1980s, and the fact that it was founded by artists is key, in that it infuses the spirit of everything that we do. Artists took over the building, which was a derelict factory, and made the gallery and the studios upstairs. There are still 38 artist studios upstairs, which are run separately as Chisenhale Studios, and there's Chisenhale Dance Space next door both of which run their own programmes.
The gallery became independent and started receiving Arts Council funding in 1986. It has been a public gallery and a registered charity since that point. In the early days the gallery presented a number of group shows, but it has largely concentrated on making solo projects with artists. You can research the whole archive on our website. In the 1980s there were important group shows such as 'Identity' or 'Essential Black Art' and solo shows with artists including Donald Rodney, Stuart Brisley and Lubaina Himid. And in the 1990s with artists such as Rachel Whiteread, Cornelia Parker, Pipilotti Rist, Michael Landy, Sam Taylor-Wood, Gillian Wearing, Wolfgang Tillmans and Thomas Hirschhorn.
I've been director since 2008. When I started, there was an opportunity to reboot the programme and expand our audience reach, and to develop our funding strategy and make the organisation more resilient. In terms of the programme, and this relates to the ethos question, I chose to continue working on solo projects with artists, usually at a formative stage in their career. Often it is an artist's first major solo project in a U.K. institution. We give artists a significant platform and the support needed to develop and make their most ambitious work to date. We always commission new work. The gallery operates as an exhibition hall, a production agency, a research centre, and a community hub.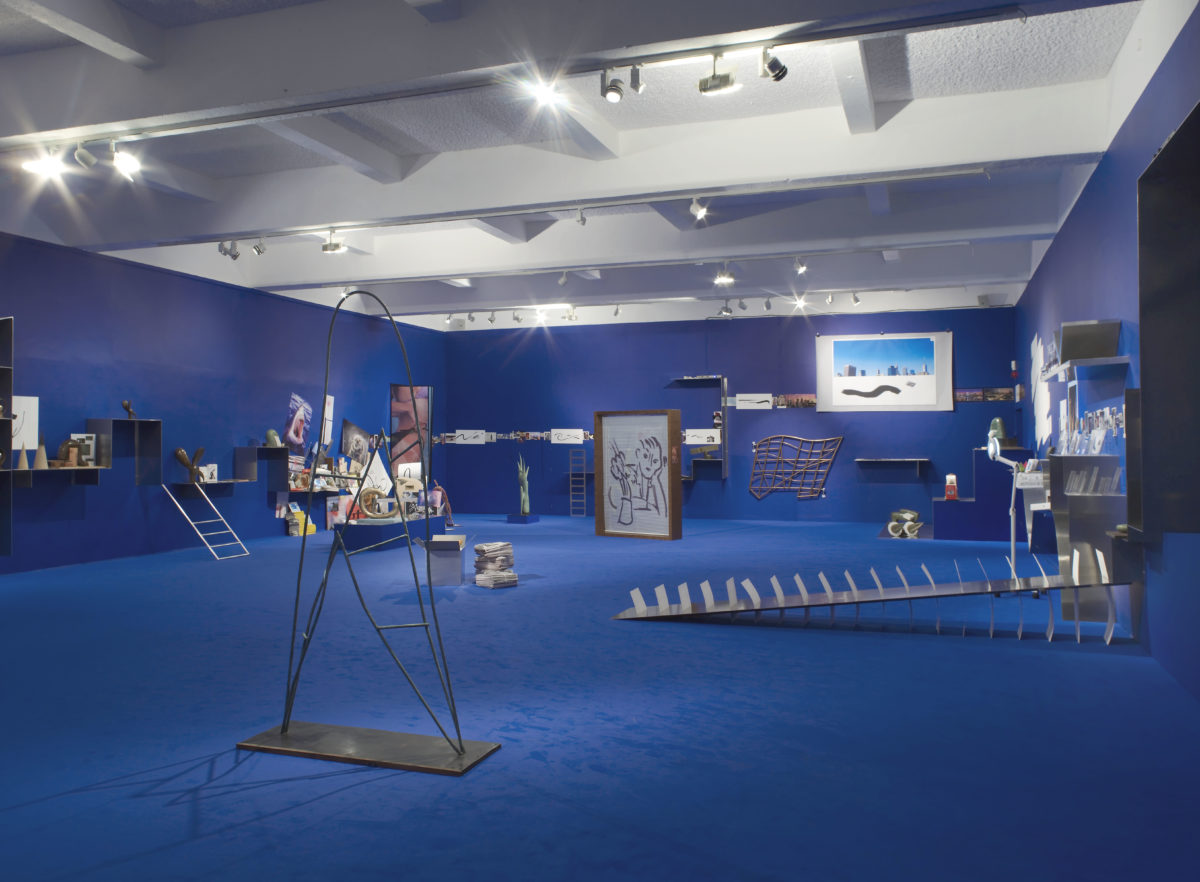 SC: Could you talk to us about your journey into this field?
PS: I studied art history and fine art. After art school, I started putting on shows with friends of mine. I also started working with an art magazine in the late 1990s in London called Untitled, which sadly doesn't exist any longer. Working as a writer and editor directly informs my work as a curator.
In 2000 I was awarded the first curator bursary at Cubitt Gallery. Cubitt gave me the opportunity to produce a programme across 18 months. It's quite a rare moment for a young curator to have free reign to run a gallery programme. In 2002 I was invited by Matthew Slotover and Amanda Sharp, who were just starting to develop Frieze Art Fair, to work with them on creating an artists' projects, talks and film programme at the fair. I worked on four editions of the fair until 2006.
SC: Is that the same as Frieze Projects today?
PS: Yes. I instigated that structure. The first edition of the fair was in 2003. This was the first big, contemporary, international art fair in London. It was such a different time in London then. Tate Modern had only just opened in 2000 for example and there were none of the big international galleries we now have in town. It was a much smaller art scene. And it was a transformative cultural moment for London.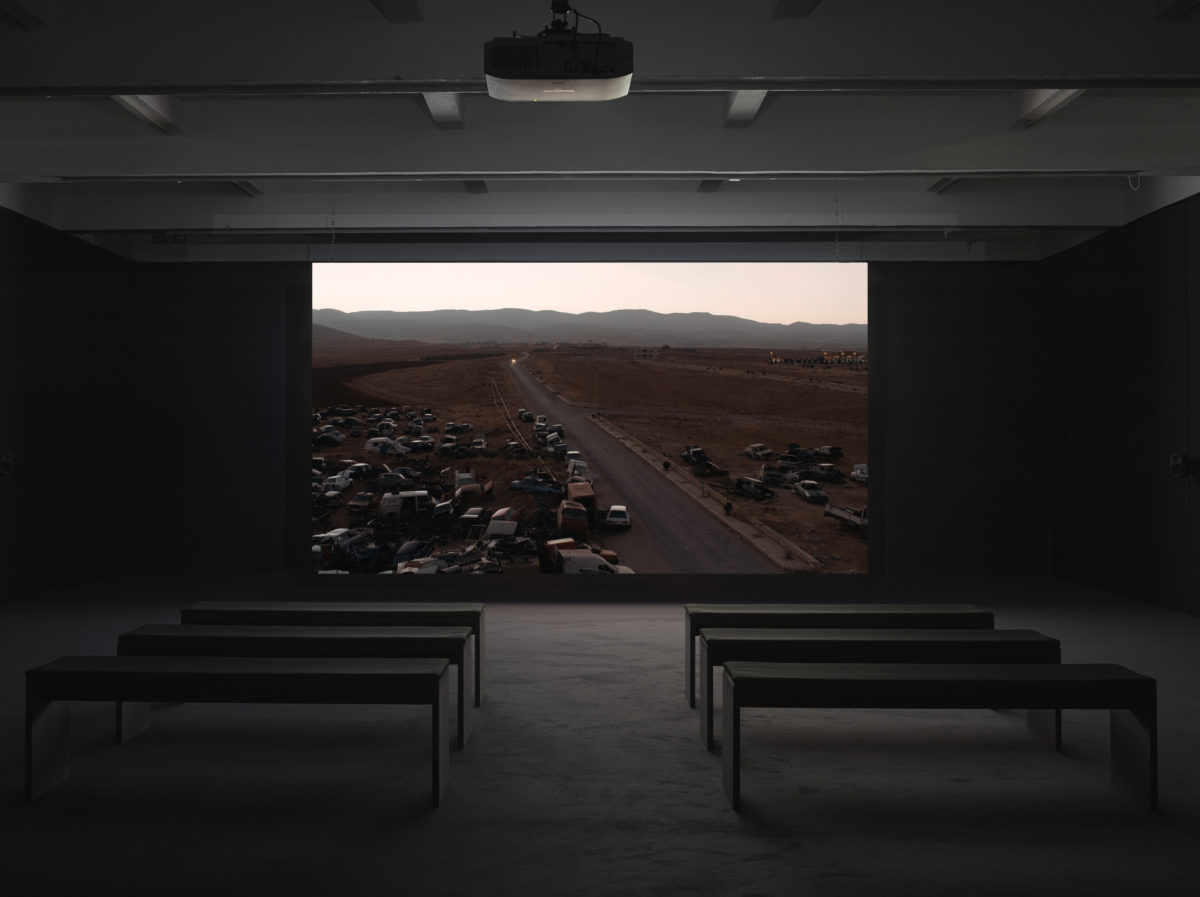 SC: Can you tell us what you're currently working on?
PS: We've just opened an exhibition by Maeve Brennan. We've supported Maeve to produce a new feature-length film called The Drift. We've been working with Maeve for almost two years, from project inception to realisation, and we've worked in partnership with Spike Island in Bristol as co-producers on this project with the Whitworth, Manchester and Lismore Castle Arts as co-commissioners.
The Drift is shot in Lebanon, where Maeve has been living, between Beirut and London. The film moves between three main characters: the gatekeeper of the Roman temples of Niha in the Beqaa Valley; a young mechanic from Britel, a village known for trading automobile parts; and an archaeological conservator working at the American University of Beirut. The film combines documentary footage, gathered through fieldwork, with staged scenes depicting layered histories and communities. The film explores ideas of care, circulation and economies of exchange in Lebanon. Caring for objects, caring for history, and the impact of trauma on people and place.
SC: Could you expand on the corresponding educational programme? 
PS: We always present a programme of talks and events alongside the exhibitions which unpack the work, but also build on themes within the work and the artists' research. We also run a programme called Chisenhale Presents, with local secondary schools, working with artists, talking about the work that they do and leading workshops with the students. We also have a young people's programme, 'Stop Play Record', commissioning filmmakers between the ages of 16 and 24 years to make films.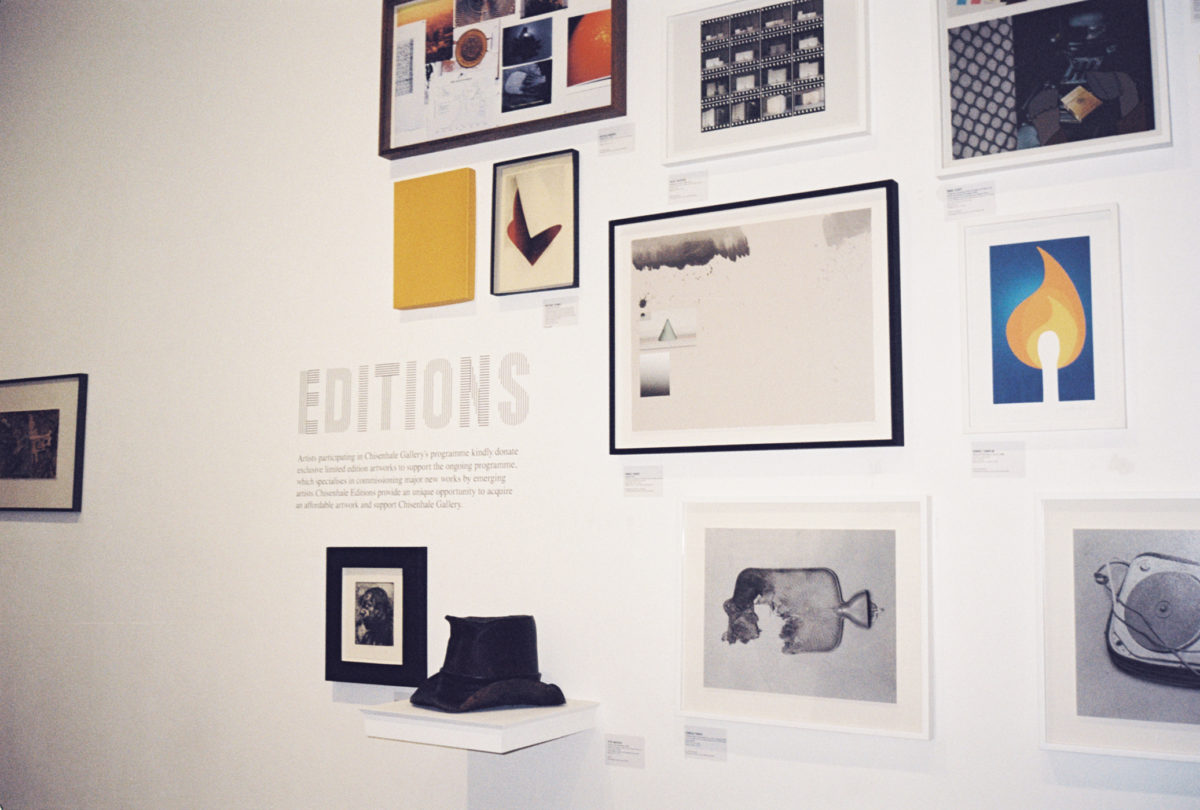 SC: Could you tell us about a project of which you are most proud?
PS: We produced a project in 2016 with the artist Maria Eichhorn, who closed the gallery for the duration of her show and gave all the staff time off. Maria was interested in the discussion about how we work and how we spend our working lives and what is valued as labour and what isn't. The title of the work is 5 weeks, 25 days, 175 hours and the gallery was closed and the staff couldn't work for that amount of time. This project provoked quite a lot of discussion. We produced a symposium and a publication as part of the project and you can listen to the discussions and read all about it on our website.
In 2012 we produced an exhibition with the artist Helen Marten, it was her first major show in the U.K, and last year she was awarded the Turner Prize. In that Turner Prize, three of the four artists on the shortlist, Helen, Anthea Hamilton and Josephine Pryde, had all had shows at Chisenhale Gallery.
SC: The gallery has garnered a reputation as being an influential platform for emergent and mid-career artists, propelling celebrated talents like Eddie Peake and Camille Henrot. How do you go about discovering and selecting artists to exhibit?
PS: Over so many years of doing this, you build up knowledge. Then the first questions that I'm always asking myself, and in discussion with the team when we're thinking about what we should programme, is always, "What does the world need? What does art need? What do the artists need and what do our audiences need?" And then from there, it's "What's important? Who is asking the urgent questions or the important questions about what it means to make art, what art is? What are the important questions that we should be asking ourselves about the world?" At the moment I am preoccupied with thinking about how to make images of difference and what that may mean.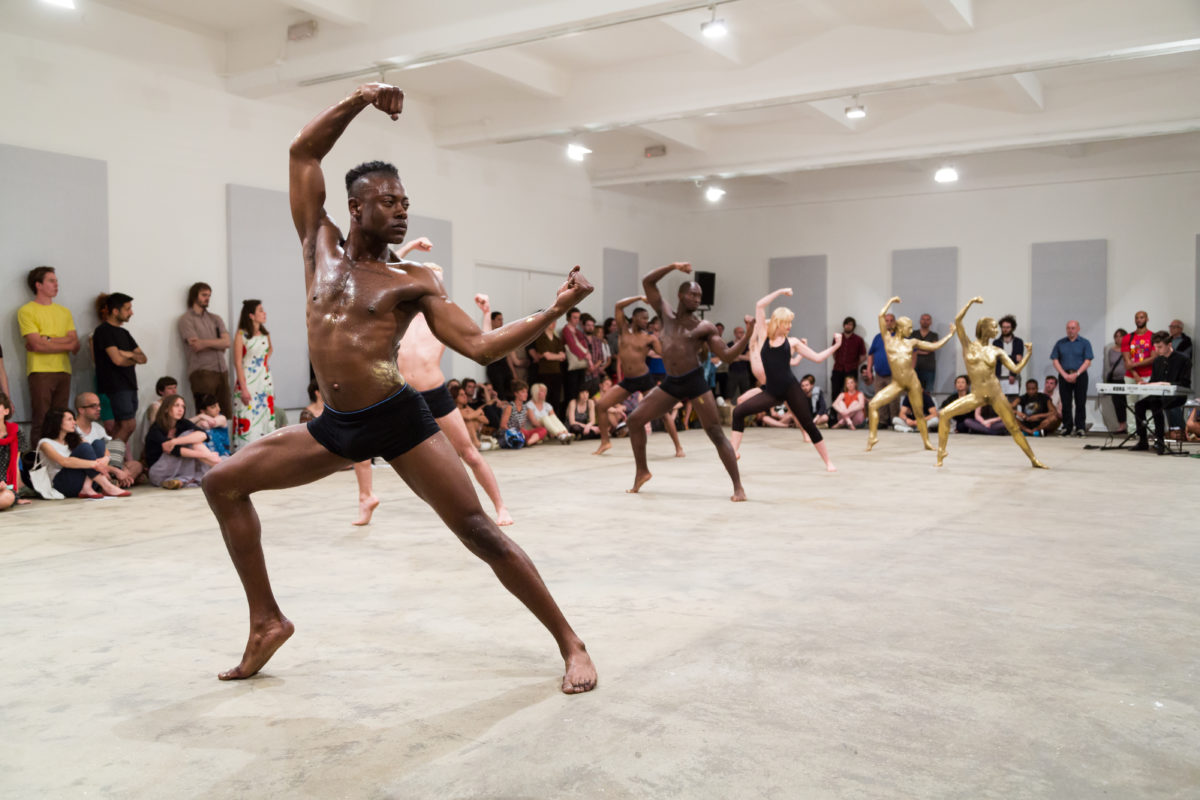 SC: In 2014 you were awarded The Genesis Prize, recognising you as a mentor of artistic talent. Could you expand on your role as a mentor?
PS: It's a dialogue with the artist. You can only have that dialogue if you establish trust, and the artists have to be receptive to that process as well. Mentoring is about being a critical friend, supporting, giving guidance. Regularly clocking in but also knowing when to step back.
SC: Out of interest, do the exhibited works go on to have commercial lives?
PS: Yes. For example, when we work on a commission with an artist and we're producing a new work, we have a sales contract. If the work is sold, then production money is recouped. This is a conversation we have upfront with the artist and any related commercial galleries. What we don't do is make any selection of the artists based on whether they may be commercially successful.
SC: What are the biggest challenges London art institutions are faced with today?
PS: Fundraising. And the prevailing political climate.
SC: What does this area of London offer you as the location of your organisation?
PS: Chisenhale Gallery has been in this area for over 34 years so all the rapid changes and development in this area of London, over the past 10 years particularly, have happened around us. Do you remember the Olympics? I used to have to have an 'Olympics Strategy'.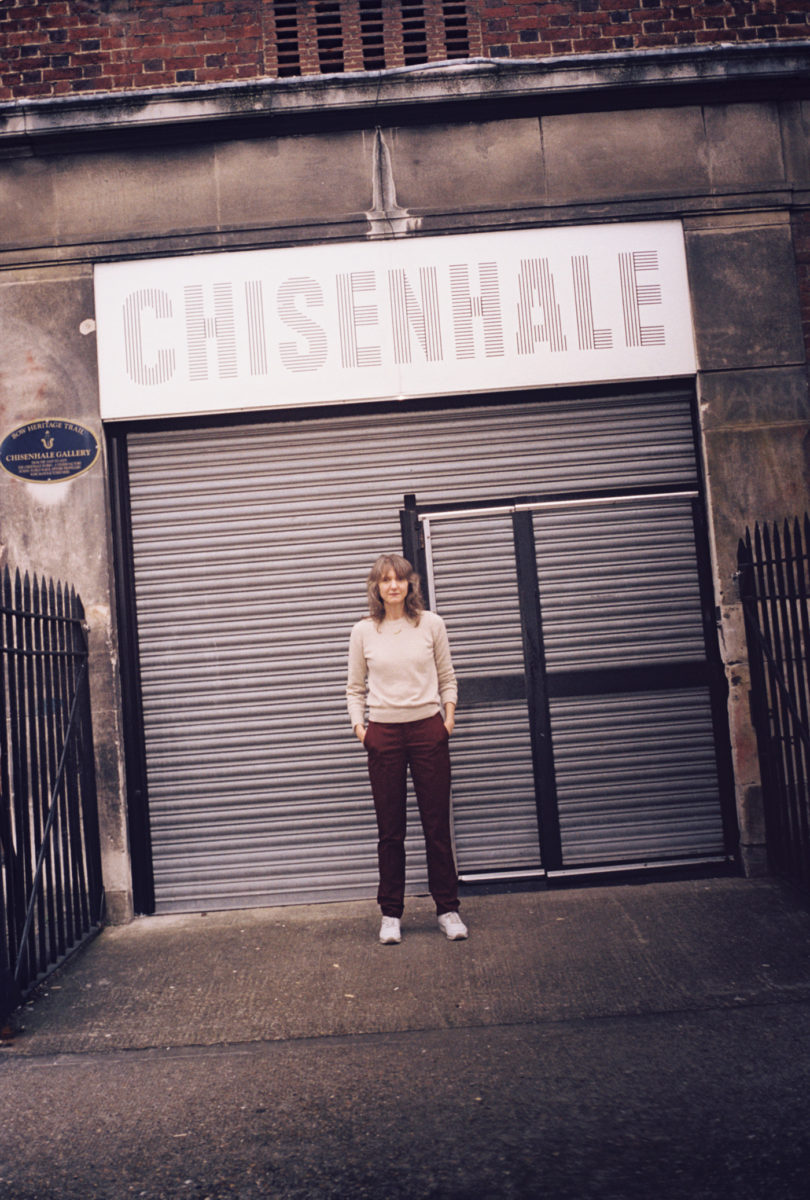 SC: Has there been a steady increase in visitor numbers and people's awareness of the gallery?
PS: Yes. The centre of London has expanded and the whole city has shifted east. Is Shoreditch part of the centre yet? Here in a residential street in Mile End we are still at the margins to a certain extent, and that's where interesting things can happen. Our audiences are either local and have a commitment to the area or they've made a dedicated journey to be here, so when people are here, they're really paying attention. We have to put on a good show.
SC: Are there any artists that you think are doing especially interesting things in London currently?
PS: Yes I do and they're coming up in our programme: Luke Willis Thompson and Hannah Black. Luke's exhibition opens at Chisenhale on the 22nd of June. Luke is originally from New Zealand, but he moved to London to work on this commission with us as part of a programme called the Chisenhale Create Residency. We produce the residency in partnership with the organisation Create, which has a special interest in engaging with audiences in east London. Luke has been researching the social and cultural politics that lead to radical moments of civil unrest and he's interested in reflecting on the production and distribution of images in the wake of traumatic events.
And in September we will open an exhibition and new commission with Hannah Black, who's from London originally but she lives between New York and Berlin at the moment. Hannah works across video, sculpture, writing and performance. She draws on communist, feminist and black radical theory, pop music and autobiographical fragments. She's also interested in trauma but the dissonances between biomedial and political understandings of trauma, and the political image of the 'new dawn'. In general she is drawn to the interesting and sometimes painful gaps between practices and theories of subjectivity.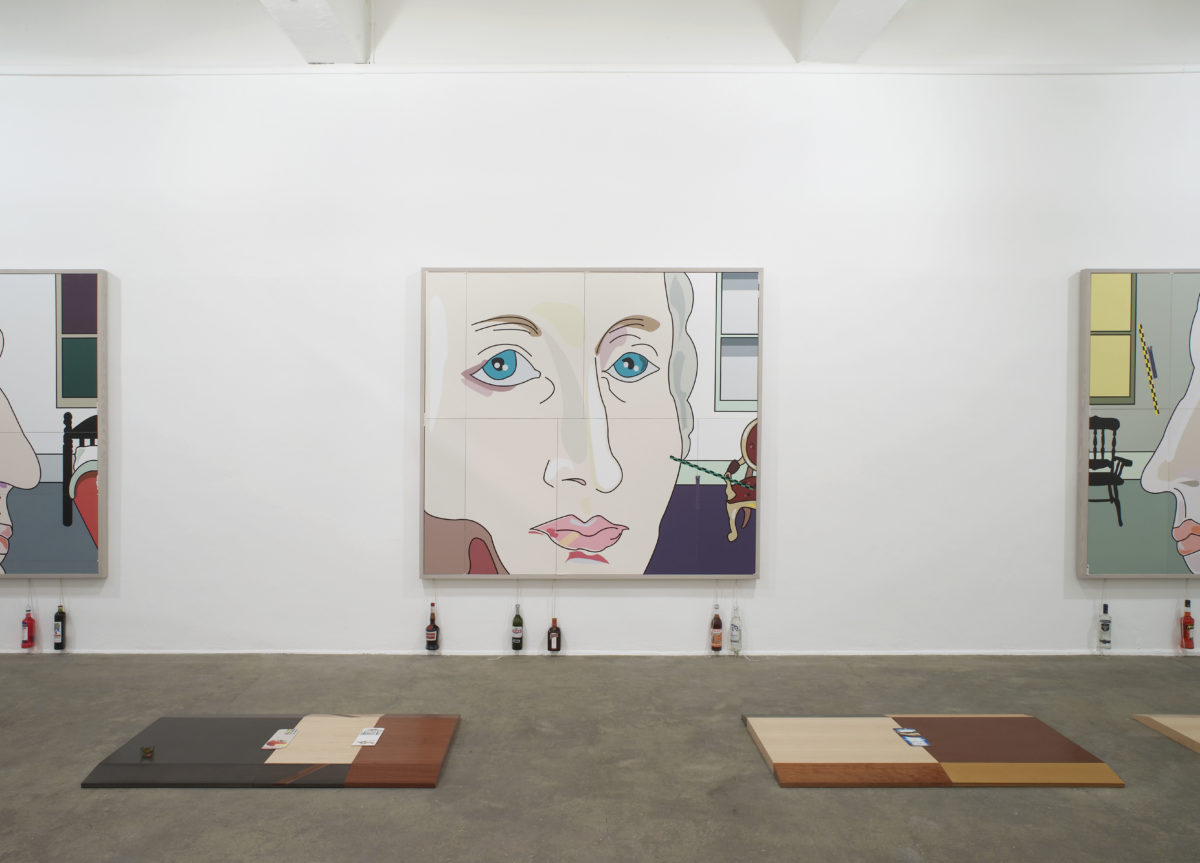 SC: What do you find is unique about London's art community?
PS: The huge audiences and the great institutions, which in itself creates an atmosphere for dialogue.
SC: What piece of advice would you give an aspiring curator?
PS: Find your field of research and the question or theories you want to explore. Find your artists. Find what you're passionate about. Think about art history. Think about the world and where we are heading. Think about how you can make a difference, however small to your life and the lives of other people. Build your frame of reference from that.
SC: Are there any art spaces in London that you feel are doing particularly exciting things right now?
PS: Stefan Kalmár has recently been appointed director of the ICA and I look forward to seeing how he develops the programme there. There's a small gallery called Piper Keys, I'm not sure they even have a venue at the moment, but they're interesting.
SC: Where are you based and what drew you to the area?
PS: I live in Bethnal Green. I grew up in south London, but I have been moving steadily east for the past 20 years, so I'm an east Londoner now. It's where all the energy is. It has diverse communities. It's also where a lot of creative people live. It has the highest concentration of artists in Europe. Apparently.
SC: Do you have a favourite travel destination, or where would you live if not London?
PS: I would live on a tiny Greek island. Although the commute would be tricky.
Feature image: Maeve Brennan, The Drift (2017). HD video with sound, 50′ 29" (production still). Produced by Chisenhale Gallery, London and Spike Island, Bristol. Commissioned by Chisenhale Gallery; Spike Island; The Whitworth, The University of Manchester; and Lismore Castle Arts, Lismore. Courtesy of the artist.
Interview by Keshav Anand | Photography by Lillie Eiger