May's Culture Calendar: A Replete Month Of Exhibitions, Events & Performances
Along with an abundance of food openings and retail launches, the month of May is packed with diverse cultural activities, spanning art exhibitions, fairs, theatre and dance performances, as well as design and architecture events. Photo London and London Craft Week both return to the capital for their respective third editions, the V&A will present the first exhibition on Balenciaga in the UK, and Akram Khan brings his widely acclaimed DESH to Sadler's Wells. Taking a closer look at the ambitious minds behind these exciting creative projects and more, Something Curated highlights the best of London's cultural endeavours this month.
Exhibitions:
Drinking Pieces & Video Sculpture 1972-73 at Galerie Thaddaeus Ropac || Gilbert & George (Open till 29 July)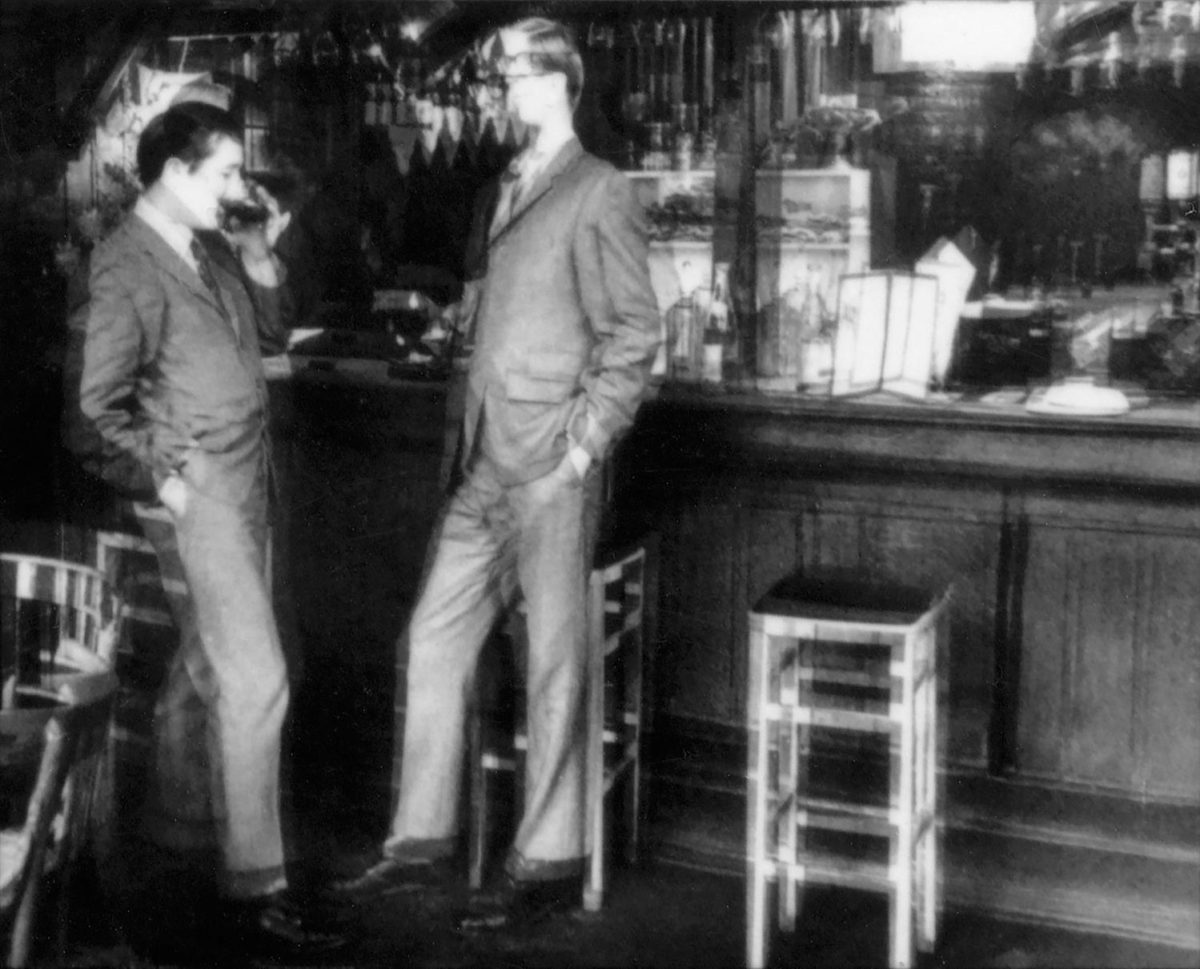 Galerie Thaddaeus Ropac presents Gilbert & George: Drinking Pieces & Video Sculpture 1972-73 as part of their inaugural programme for the new London gallery. Located in the 18th-century mansion of Bishop Edmond Keene of Ely in Mayfair, the impressive site spans 16,000 square feet across five floors. This exhibition, installed in the spacious ground floor gallery, provides a unique and timely opportunity to review the importance and resonance of Gilbert & George's early art. After selling their first work of art in 1970, Gilbert & George celebrated by getting drunk at Balls Brothers Wine Bar in Bethnal Green, London, and recorded their experience in a series of black and white pictures. In this series, referred to as Drinking Pieces, the distorted and blurred images evoke a feeling of inebriation.
Smoke On The Bottom at White Cube, Bermondsey || Larry Bell (Open till 18 June)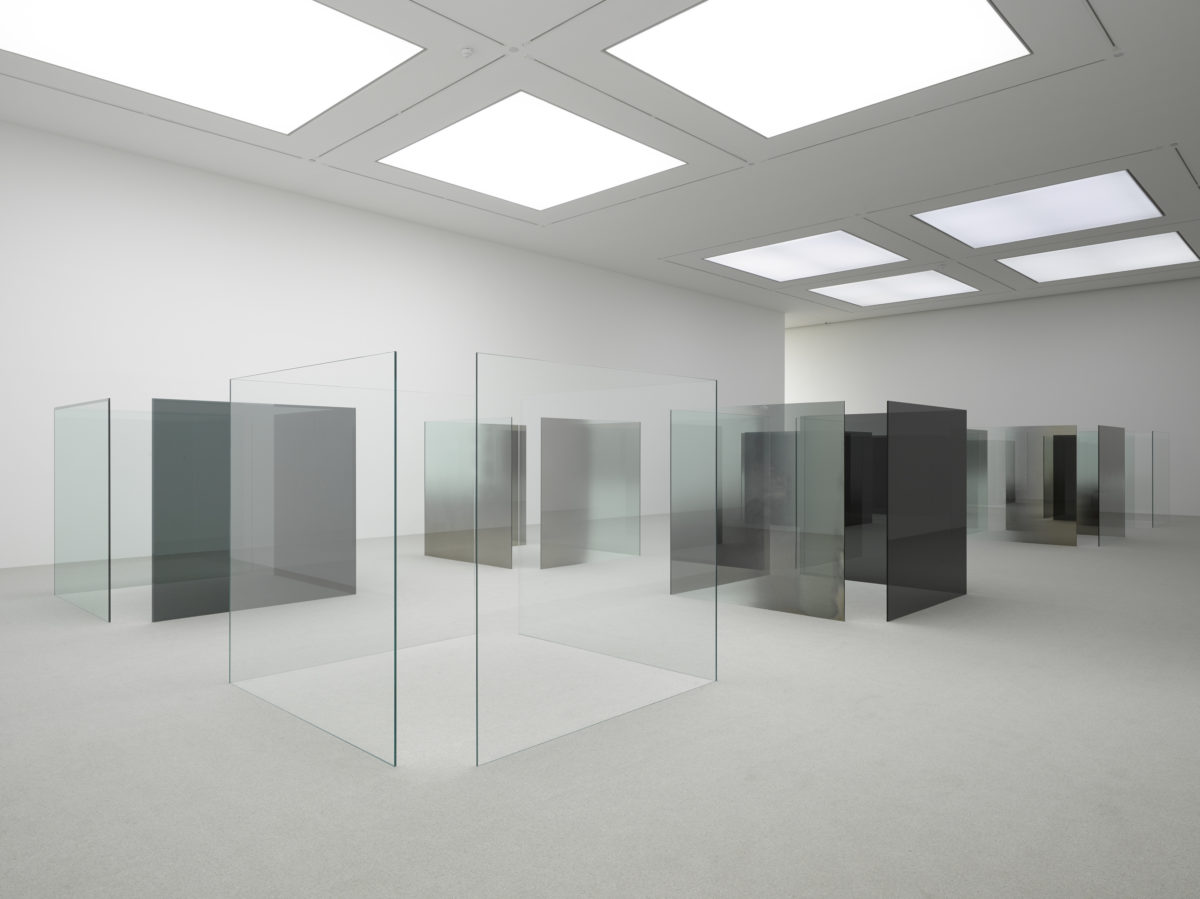 Since 1968, Larry Bell has been developing his freestanding glass wall sculptures in varying scales and configurations. 6 x 6 An Improvisation is the culmination of this series. First shown at the Chinati Foundation in Marfa, Texas in 2014, it consists of 40 panels, each measuring 72 x 72 inches or approximately 6ft square, a measurement relational to the artist's own height. Bell has reconfigured the panels for White Cube Bermondsey, creating what he terms an 'Improvisation', combining clear glass, grey glass and glass coated with Inconel (a nickel/chrome alloy) which results in it becoming, to variable degrees, reflective. Arranged in right angle pairs, some that are inverted or doubled up, the sculpture forms a labyrinthine series of spaces that reflect and refract the interior architecture of the gallery.
Go Professional at Seventeen Gallery || Patrick Goddard (Open till 3 June)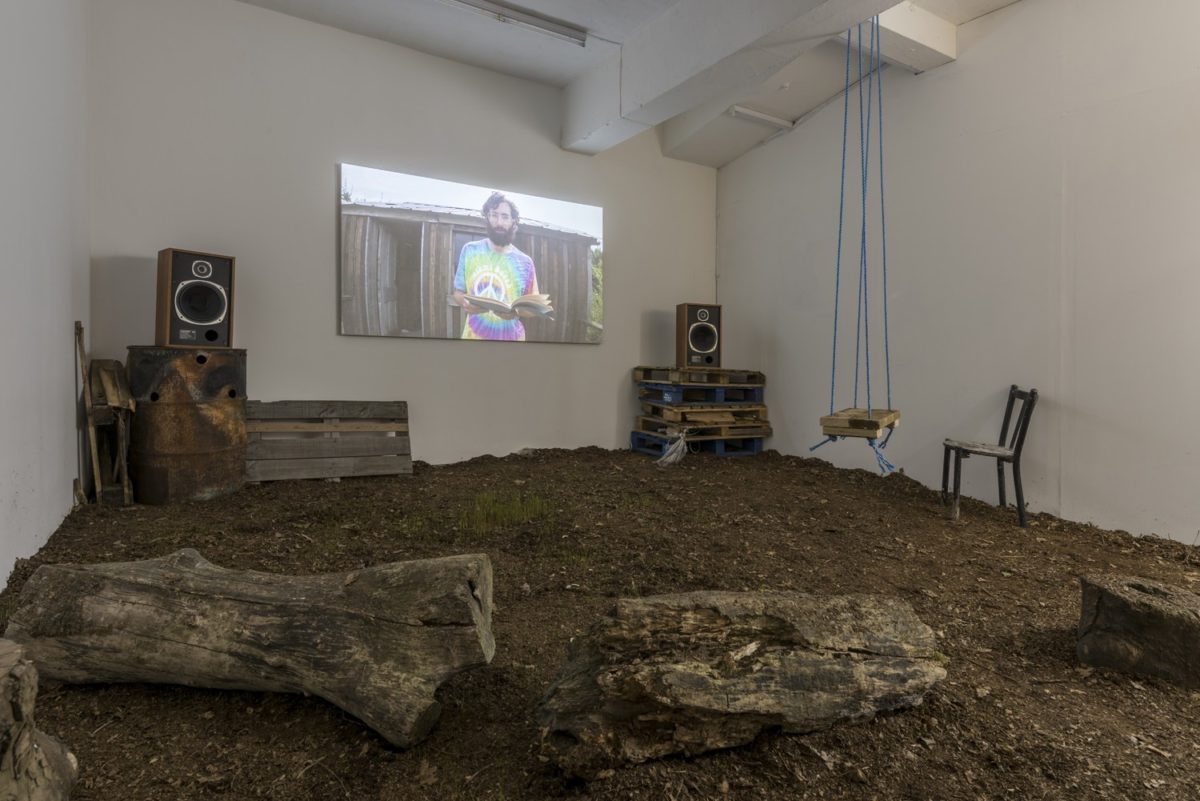 Patrick Goddard's Go Professional trilogy includes Gone to Croatan (32'00"/2014), Greater Fool Theory (33'30"/2015) and Tune into Sanity FM (32'00" / 2017). The artist's short film Tune in to Sanity FM! was the culmination of his director's residency at The White House, which premiered in December 2016. Co-written by and also starring Ravinder Atwell, it explores Dagenham as an area, considers politics and class antagonism, feminism, witchcraft and female subjugation in relation to feudal England. Greater Fool Theory is an exploration of capitalism, anti-capitalism and what it means to be an artist exploring such themes.
#DoingItInPublic at Beaconsfield || RCA Curating Contemporary Art Shows 2017 (4-6 May)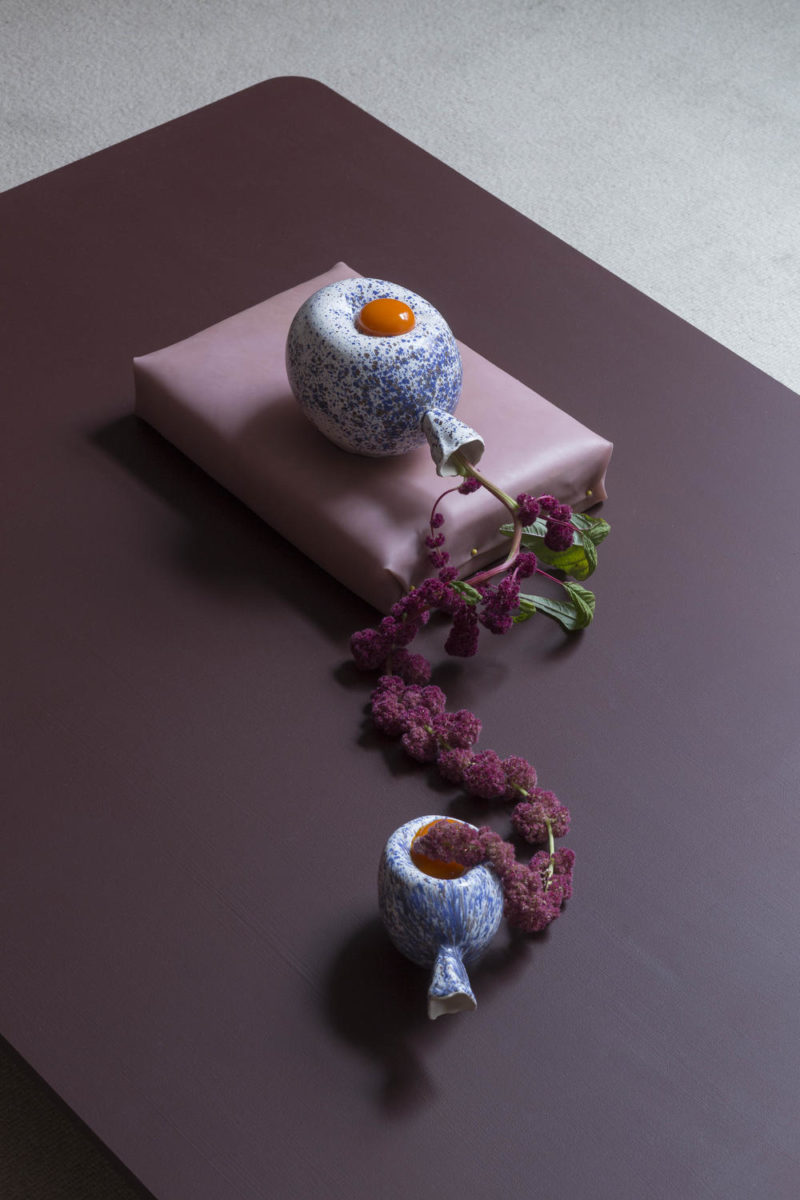 This year's Curating Contemporary Art MA graduating students from RCA present their final projects developed in collaboration with leading art galleries based in London. #DoingItInPublic is an exhibition conceived for Beaconsfield's industrial Arch Space addressing notions of public space and place-making in post-industrial society through two new commissions by emerging artists studying on the Sculpture programme at the Royal College of Art. Encompassing installation and daily performance the artists' works engage with Beaconsfield's neighbourhood, including New Covent Garden Flower Market, to reflect upon the accelerated regeneration of the Vauxhall and Nine Elms localities.
Eccentric Geometric at ARTHOUSE1 || Deb Covell & Jo McGonigal (5-28 May)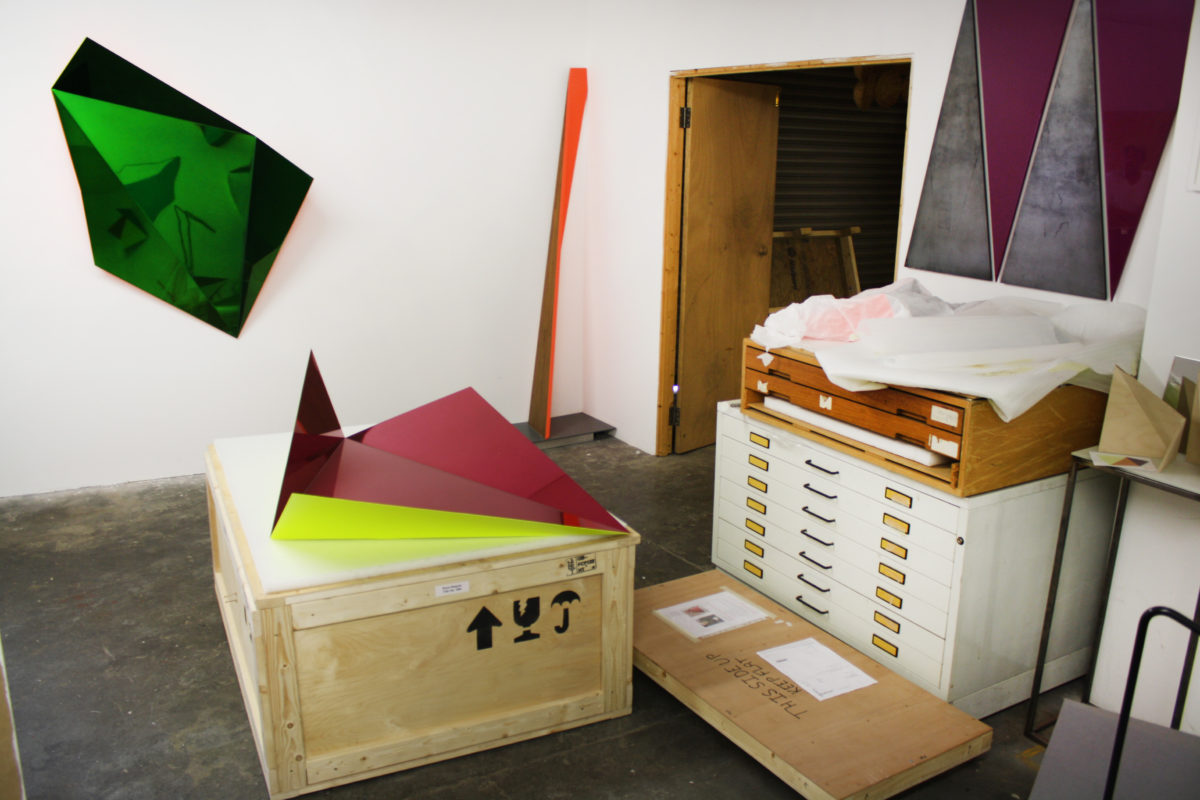 Curated by Deb Covell and Jo McGonigal, Arthouse1 presents 'Eccentric Geometric', a group show that brings together some of the UK's finest emerging, mid-career and established artists, including Rana Begum, all with collective concerns that interestingly justify the show title. Conventional 'geometric' issues such as pattern, shape, repetition, line and spatial relationships are investigated. Whilst acknowledging overlaps with Post-Minimalism, the curators expose explorations of geometry that reveal the complexities and quirks of our lived experience. These artists deploy the principles of geometric order but don't create something separate from our world.
Self-Portrait as the Billy Goat at Whitechapel Gallery || Pawel Althamer, Louise Bourgeois, Tracey Emin, Yayoi Kusama, Prem Sahib, Cindy Sherman & more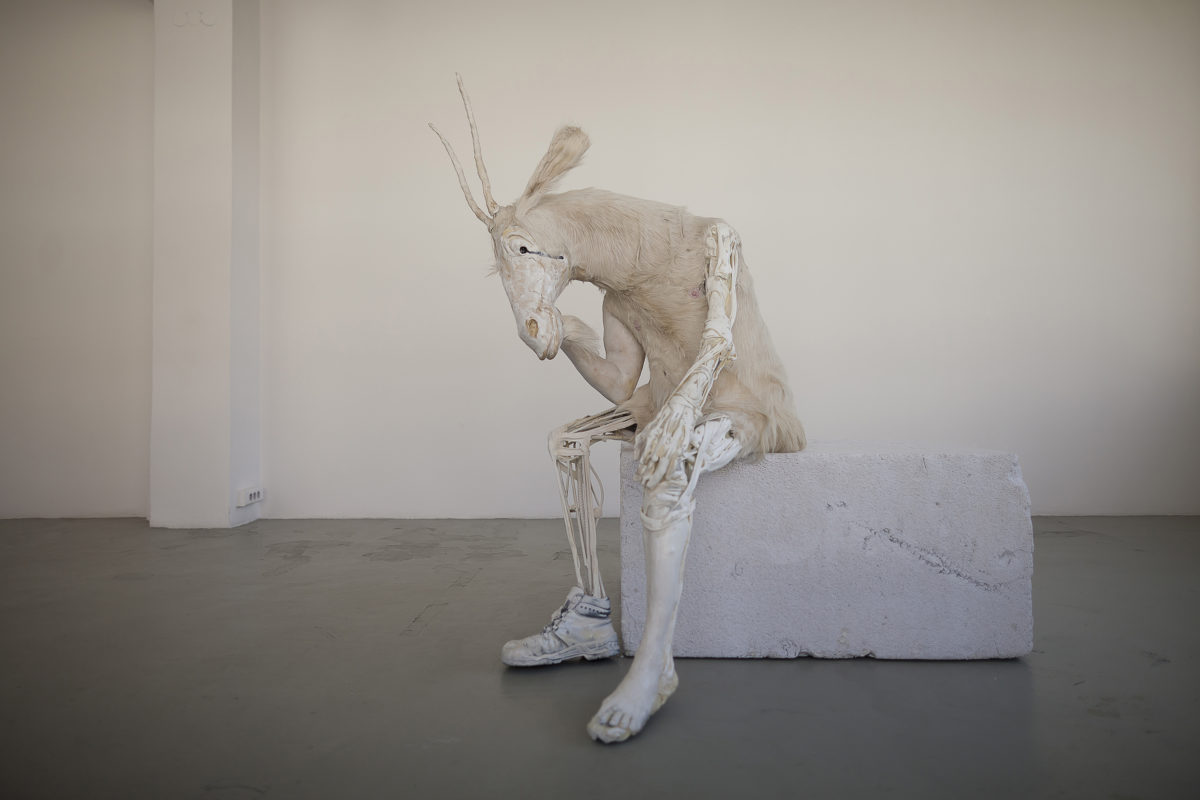 Self-Portrait as the Billy Goat brings together physical, psychological and imaginary self-portraits by a selection of leading international artists. Continuing the Whitechapel Gallery's programme of opening up rarely seen collections from around the world, this is the first of four exhibitions drawn from the ISelf Collection. Works by Pawel Althamer, Louise Bourgeois, André Breton and the Surrealists, Enrico David, Tracey Emin, Gilbert & George, Gabriel Kuri, Yayoi Kusama, Linder, Aditya Mandayam, Raqs Media Collective, Prem Sahib and Cindy Sherman, reveal how these artists stage their own bodies or self-reflections to examine the different ways that we build our sense of personal identity.
Balenciaga: Shaping Fashion at Victoria & Albert Museum || Cassie Davies-Strodder (27 May 2017-18 February 2018)
The V&A is set to present the first exhibition on Balenciaga in the UK, marking the 100th anniversary of the opening of his first fashion house in San Sebastian and the 80th anniversary of the opening of his famous Paris salon in 1937. Balenciaga: Shaping Fashion will take an almost forensic look at the craftsmanship and skill that made Balenciaga's creations so special, as well as exploring how his work has shaped future fashion design. Around 100 beautiful garments and 20 hats will be on display, representing the work of Balenciaga and his followers. Sketches, photographs and fabric samples will contextualise the garments and patterns, x-rays, toiles and film will be used to reveal details in their construction and making.
Events:
Made In Clerkenwell Spring 2017 at Craft Central || Jonathan Lloyd-Platt (11-14 May)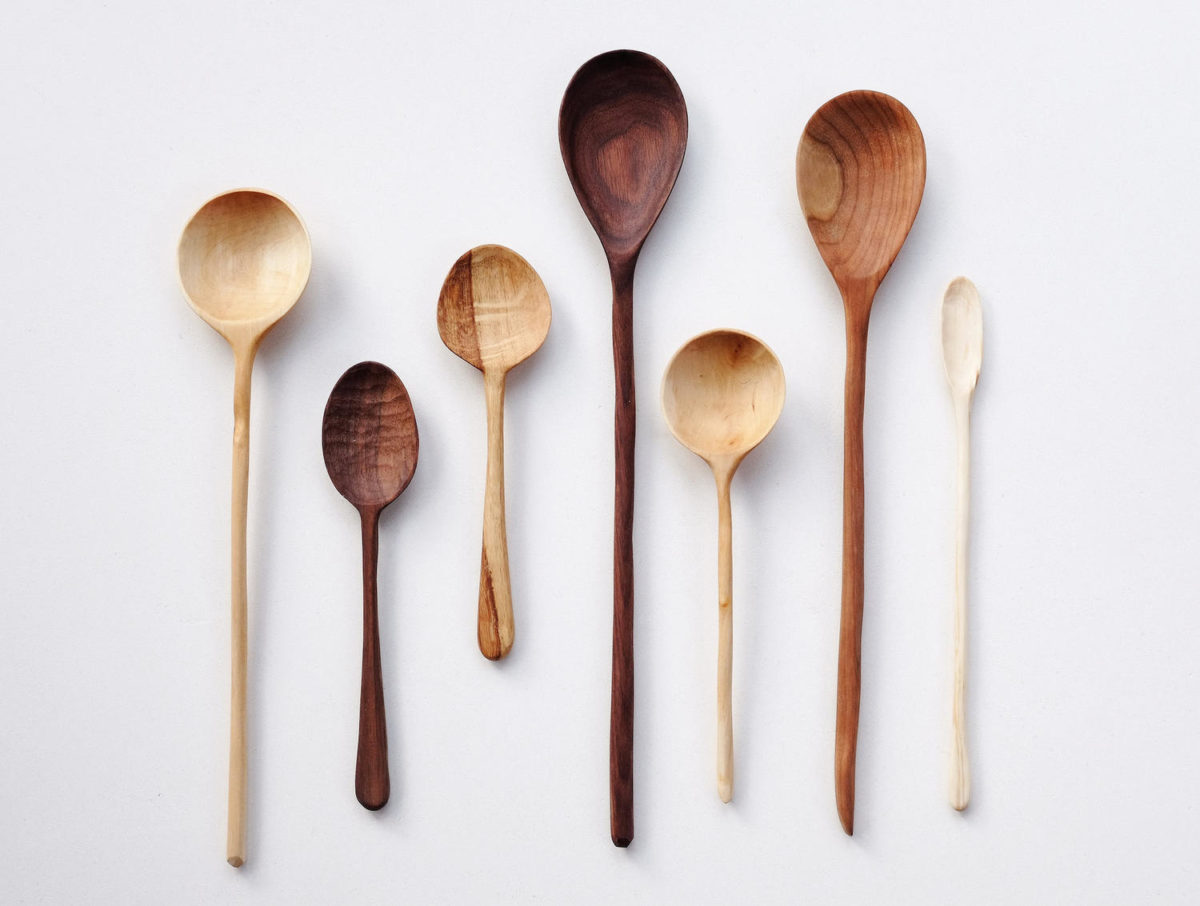 Made In Clerkenwell is a bi-annual celebration of Craft Central resident designer-makers and Network members. Held across two Victorian buildings, this is an opportunity for the public to go 'behind the scenes' and explore the studios of the renowned design community. This Spring, Craft Central is focusing on all things new. The latest presentation will include exclusive collections and prototypes; you will have a chance to be the first to buy pieces direct from the designer maker before these collections hit the retailers.
Photo London at Somerset House || Fariba Farshad & Michael Benson (18-21 May)
Now in its third edition, Photo London has established itself as a world-class photography fair and as a catalyst for London's dynamic photography community. From the capital's major museums, to its auction houses, galleries large and small, right into the burgeoning creative communities in the East End and South London, Photo London harnesses the city's outstanding creative talent and brings together the world's leading photographers, curators, exhibitors, dealers and the public to celebrate photography, the medium of our time.
London's High-Rise Future: Exhilarating or Alarming? at RIBA || Sunand Prasad, Barbara Weiss, Chris Miele & Liane Hartley (9 May)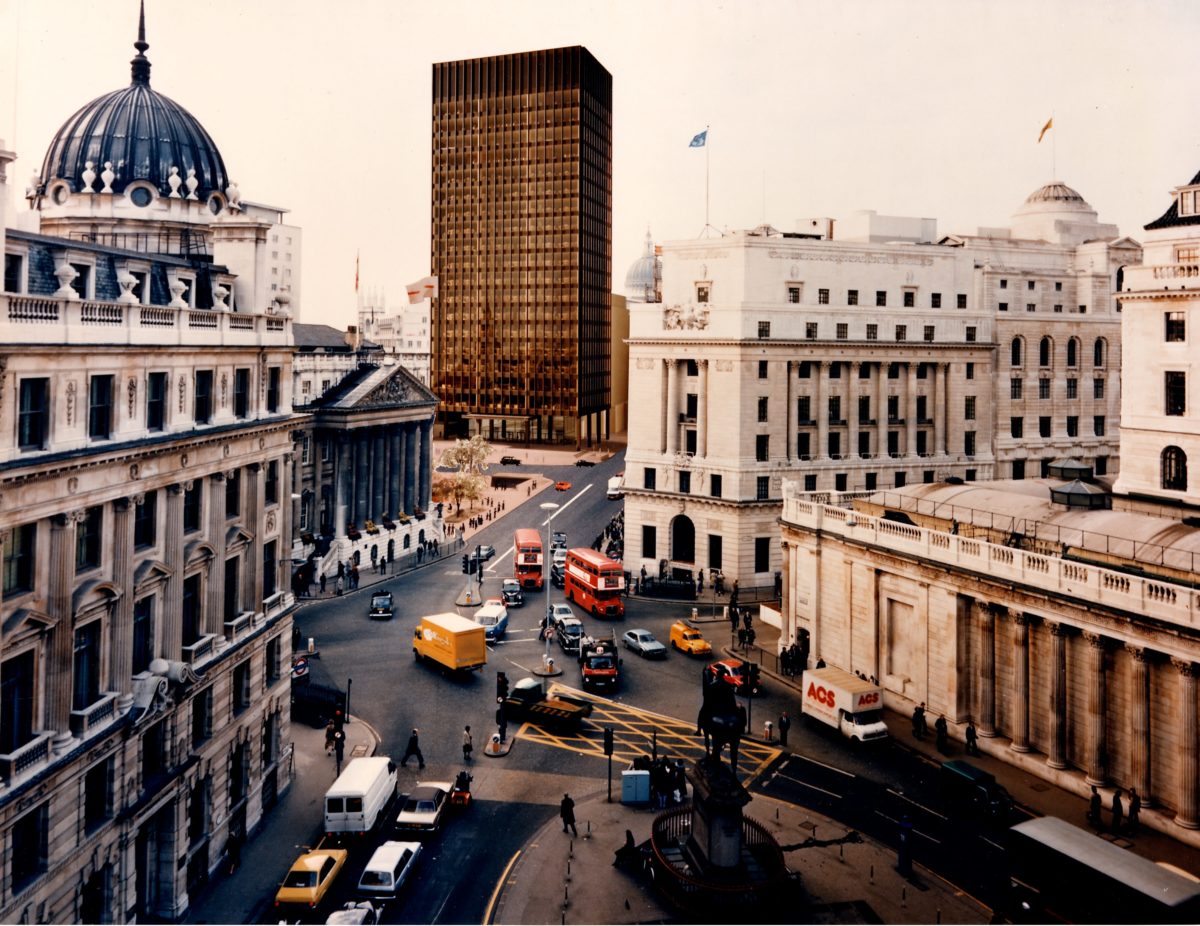 Lord Palumbo faced fierce opposition to build a 19-story 'skyscraper' designed by Mies van der Rohe. Taking its cue from the argument to not build tall in 1960s, a panel will discuss whether the debate has had an effect on the current London skyline and should this rigour in assessing tall-buildings be reinstated? Hear from Sunand Prasad, Penoyre & Prasad and past President of the RIBA; Barbara Weiss, Barbara Weiss Architects; and Chris Miele, Planning and Development Team, Montagu Evans. The discussion will be chaired by Liane Hartley, co-founder and director of Mend a social enterprise specialising in responsible procurement, planning and place-making.
London Craft Week 2017 || Guy Salter (3-7 May)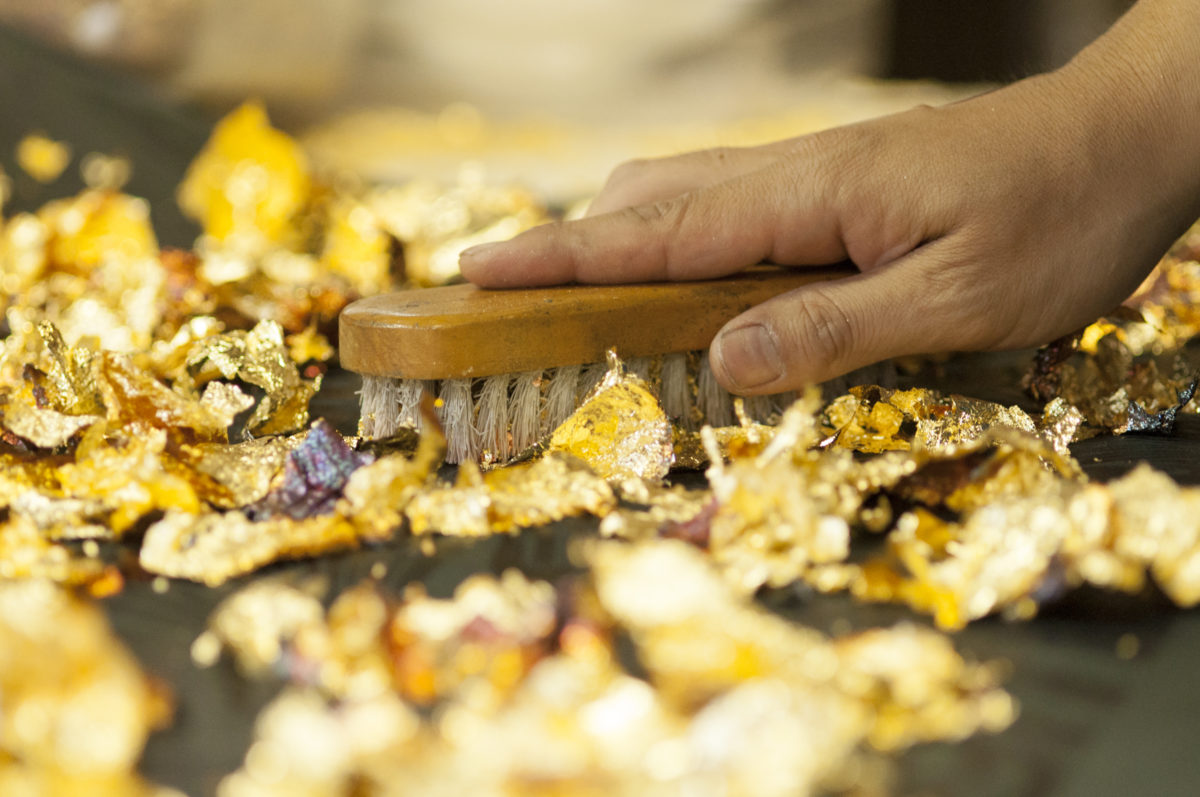 This month, the third edition of London Craft Week takes up residence in the capital. This annual event showcases the very best international and British creativity and craftsmanship through and 'beyond luxury' journey-of-discovery. From the V&A to The Shard and RADA to The House of Lords, hidden studios to Mayfair stores and bustling workshops to Michelin starred restaurants, London Craft Week is spread across the capital's iconic buildings, influential institutions and off-the-beaten track side streets, many of which are not normally open to the public. Emerging and established makers and artists such as Tom Raffield, Bill Amberg, Felicity Aylieff, Julian Stair and Grayson Perry feature alongside luxury brands including: Founding Partner Vacheron Constantin, Rolls Royce, Mulberry and Georg Jensen.
Venice Biennale || Christine Macel (13 May-26 November)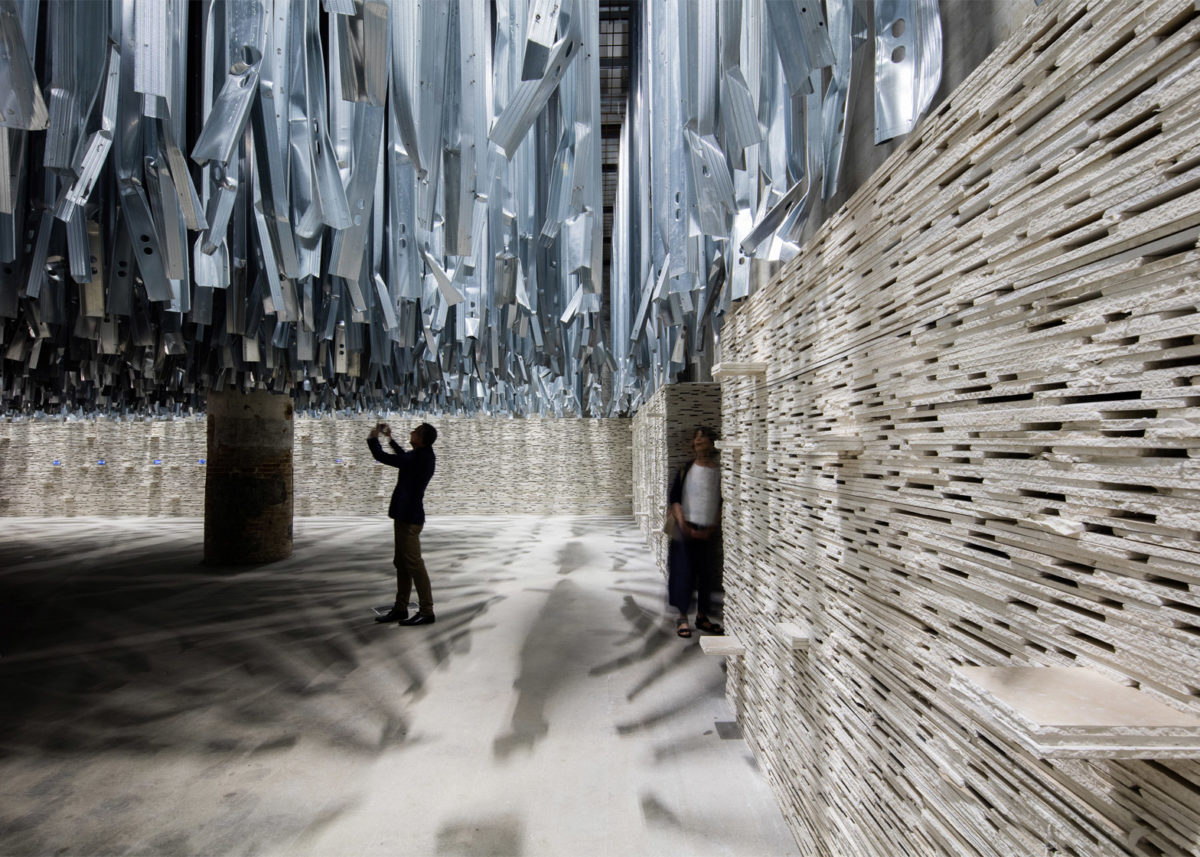 The 57th Art Biennale takes place in the former Venetian military dockyard, the Arsenale, and in the national pavilions of the Giardini, although, as usual, there will be many fringe events throughout the city. The 2017 Biennale is curated by Christine Macel. Since 2000 she has been Chief Curator at the Musée d'Art Moderne at the Pompidou Centre, where she established the museum's contemporary art department. Her theme for Venice is Viva Art Viva, offering "a journey from the interiority to infinity" through a sequence of interconnected "Trans-pavilions". Tickets for the main events can be bought online, or, on the day, from booths at the Giardini and Arsenale.
Performance:
Woyzeck at Old Vic Theatre || Jack Thorne (15 May-24 June)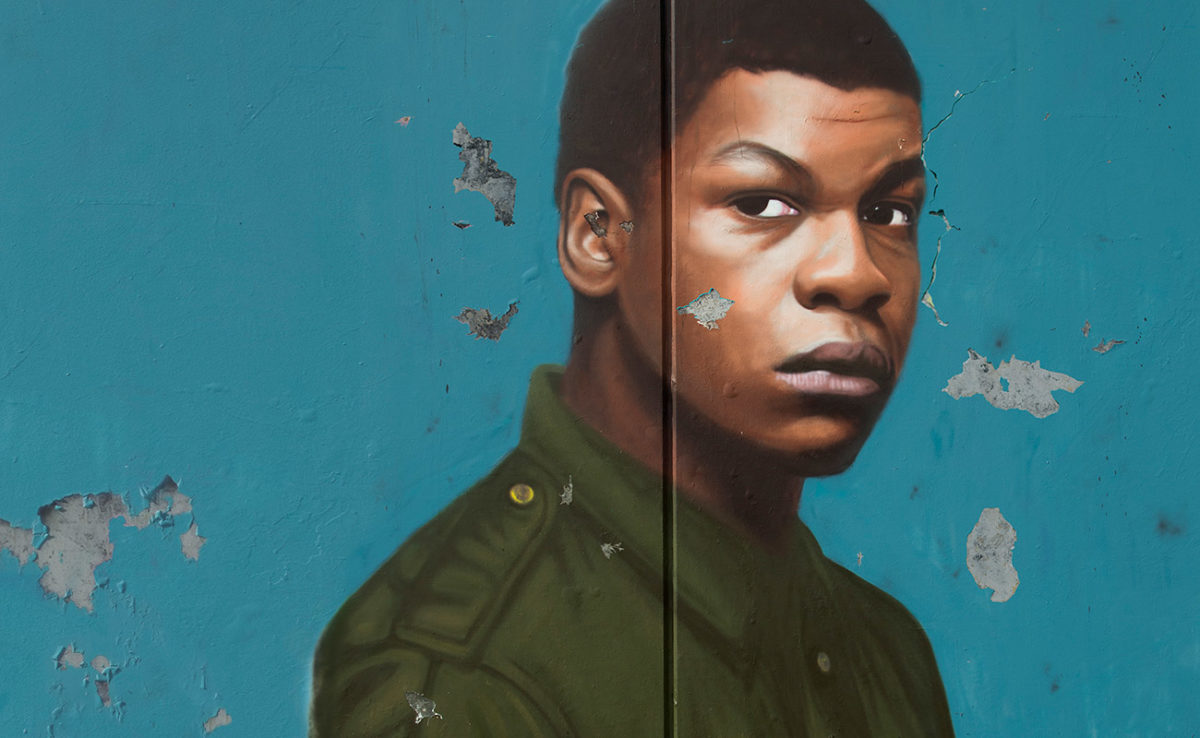 The multi-award-winning Jack Thorne (This is England, Let The Right One In, Harry Potter and The Cursed Child) breathes new life into Woyzeck, one of the most extraordinary plays ever written. It's 1980s Berlin. The Cold War rages and the world sits at a crossroads between Capitalism and Communism. On the border between East and West, a young soldier, played by John Boyega, and the love of his life are desperately trying to build a better future for their child. But the cost of escaping poverty is high in this searing tale of the people society leaves behind.
DESH at Sadler's Wells || Akram Khan (31 May-3 June)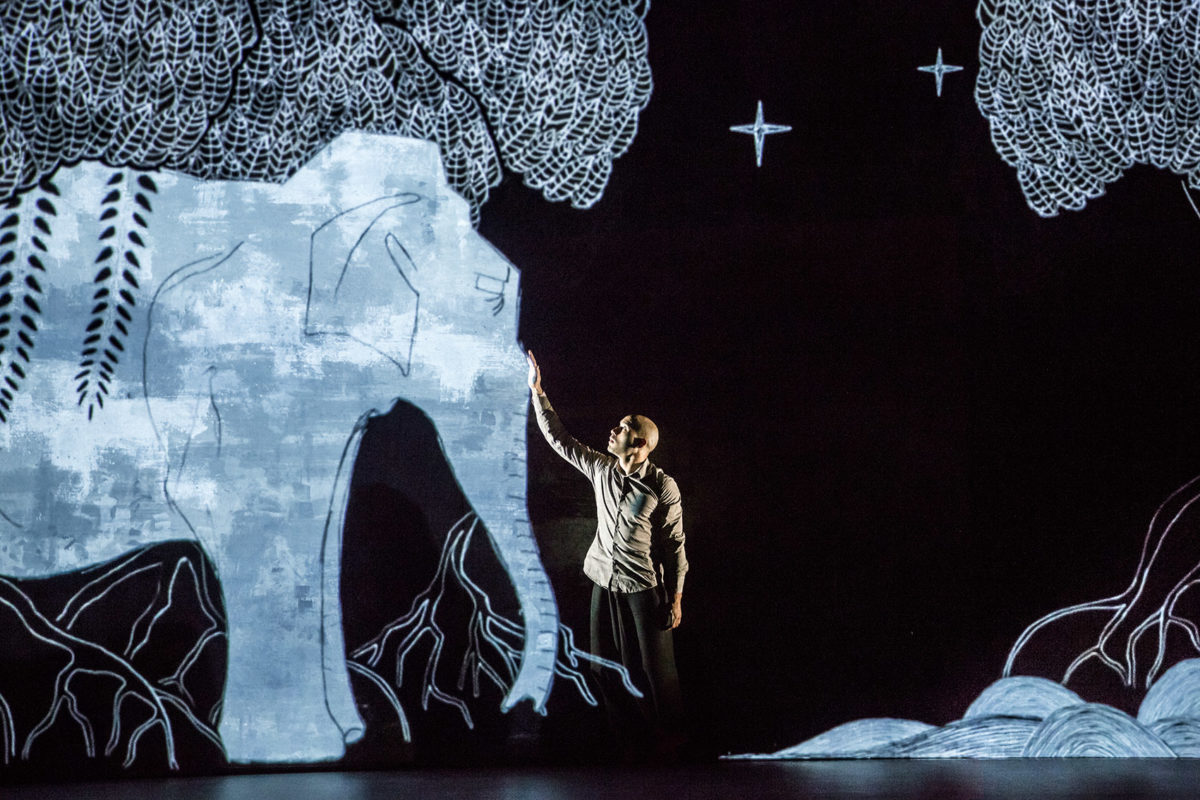 In a much anticipated return, Akram Khan performs in his hugely popular tale of home and heritage, which first opened in 2011 to unanimous praise from critics. Inspired by his parents' birthplace, DESH (Bengali for 'homeland') weaves together stories that span both Britain and Bangladesh to create a surreal world of myth and memory. To create this very personal piece, Khan brought together a team of collaborators of extraordinary proportions, joining forces with Oscar-winning visual artist Tim Yip, Sadler's Wells Associate Artist and award-winning lighting designer Michael Hulls, Olivier Award-winning composer Jocelyn Pook, writer and poet Karthika Naïr, and slam poet PolarBear.
Barber Shop Chronicles at National Theatre: Dorfman || Bijan Sheibani & Inua Ellams (30 May-TBC)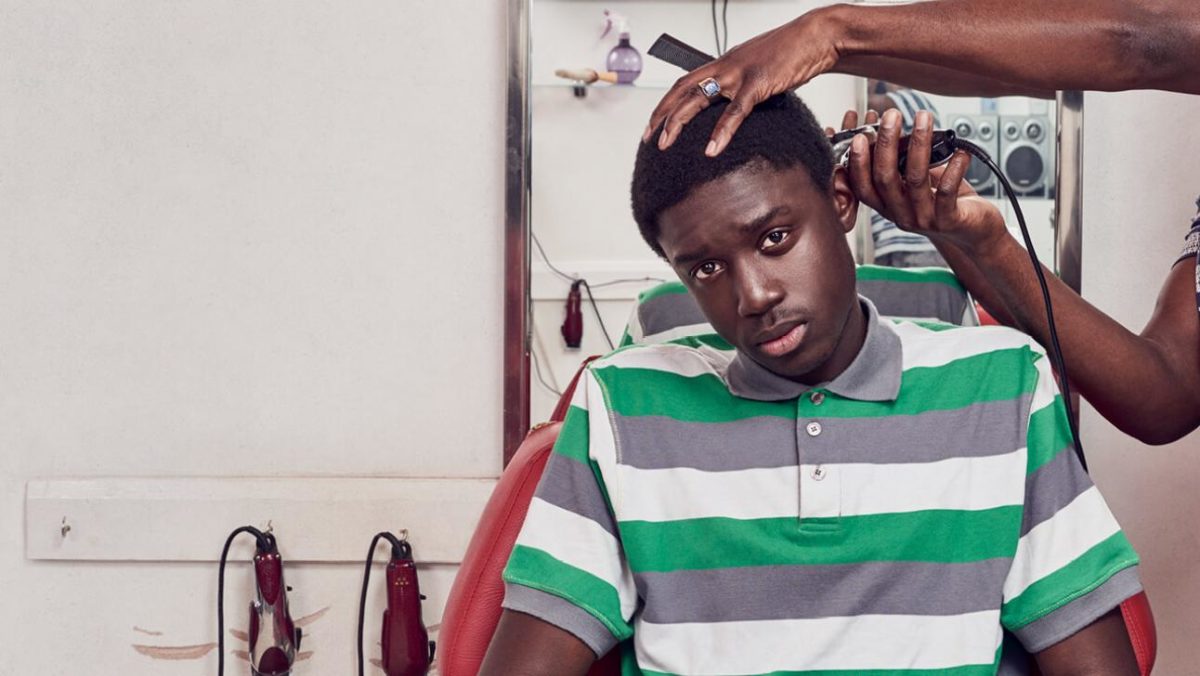 Bijan Sheibani directs Inua Ellams' dynamic new play, which leaps from a barber shop in London to Johannesburg, Harare, Kampala, Lagos and Accra. These are places where the banter can be barbed and the truth is always telling. The project was co-commissioned by Fuel and the National Theatre, and development funded by Arts Council England with the support of Fuel, National Theatre, West Yorkshire Playhouse, The Binks Trust, British Council ZA, Òran Mór and A Play, a Pie and a Pint.
Feature image: DESH (via Akram Khan Company)