Reflecting On Dame Anna Wintour's Formidable Career
Anna Wintour, the famed Editor-in-Chief of American Vogue, was last week made a dame at Buckingham Palace. Wintour, 67, who has been at the helm of the magazine for almost three decades, was honoured in the diplomatic and overseas list for services to fashion and journalism. Born and raised in London, in later life she became a US citizen. "Obviously this is a city that I grew up in, a city that I have so much affection and love for," she said following receiving the prestigious accolade. "It's always wonderful to get an award, but this one is extra special."
Early Life – 1960s
Her father was editor of London newspaper the Evening Standard, and her mother was a philanthropist. Wintour studied at the North London Collegiate School, where she proved from an early age her propensity to do things her own way. As a teenager, she made the choice to abandon academics, dropping out of her finishing school and opting instead for a life that revolved around the well-heeled London life of the 1960s. With her trademark hairstyle, Wintour frequented the same London clubs of pop culture's eminent stars, including members of the Beatles and Rolling Stones. She dated English novelist and historian Piers Paul Read during this period and soon established herself as a well-known face on the capital's social scene.
1970s
Her induction into the field of fashion journalism commenced in 1970 when she took on the position of editorial assistant at Harper's & Queen. During this period, she worked with pioneering photographers including Jim Lee and Helmut Newton, developing her appreciation of fashion photography. Well-networked, she utilised her connections to secure challenging locations and select creatives. After resigning from the position, she migrated to New York along with her journalist boyfriend Jon Bradshaw and in 1975 took the job of a junior fashion editor at Harper's Bazaar. The young Wintour was however fired by editor Tony Mazzola after only nine months. With the support of Bradshaw she joined a women's adult magazine Viva as its fashion editor but the magazine was closed in 1978.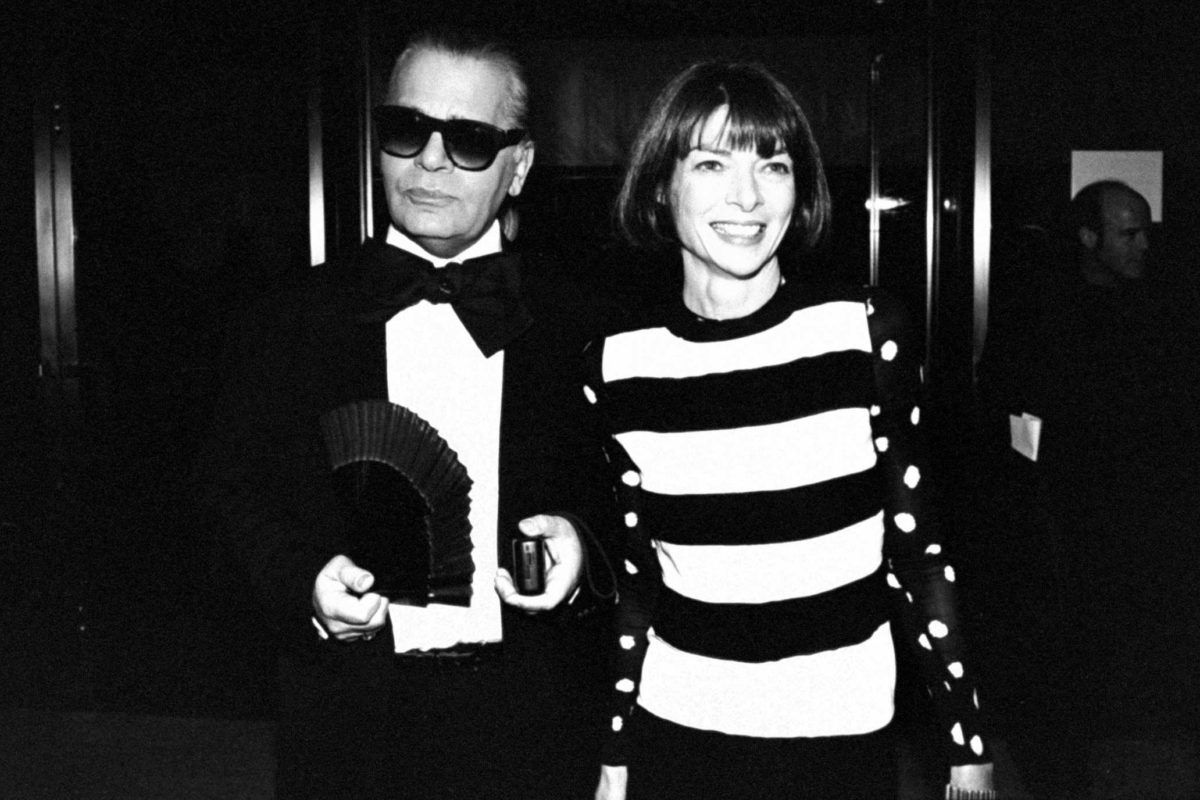 1980s
For a brief time during 1980 Wintour became the fashion editor of Savvy, an independent women's magazine. Shortly after this stint, in 1981, she began working with New York magazine as its fashion editor. It was here, under the guidance of editor Edward Kosner, that she developed an understanding of the power of celebrity and the phenomenon's ability to sell magazines. In 1983 she was appointed the Creative Director of Vogue, accepting an offer by the Editorial Director of Condé Nast, Alex Liberman, following a period of discussion that culminated in an offer which famously doubled her remuneration.
In 1985 Wintour made a move back to London, being named Editor-in-Chief of British Vogue, succeeding Beatrix Miller. Within months of her appointment, she made drastic changes to the publication, including hiring a largely new staff. Two years following, she left Vogue and joined Home and Garden, another Condé Nast publication. Once again she made unexpected changes during her short time here, discarding already paid for articles and photography worth an estimated $2 million in her first week. When she abbreviated the title to HG, the magazine not only failed to garner support from its long-time subscribers, but also lost many of its advertisers, naturally causing much controversy.
Wintour became the Editor-in-Chief of American Vogue in 1998, relocating once again to New York. During this period, the magazine, which had long been considered the leader in fashion publishing since the 1960s, was struggling with competition, particularly from Elle, which at the time was only three years old with a speedily burgeoning circulation. Fearing that Vogue had become complacent, Wintour was placed atop the editorial masthead with all the freedom, and financial backing, that she needed to revitalise the publication.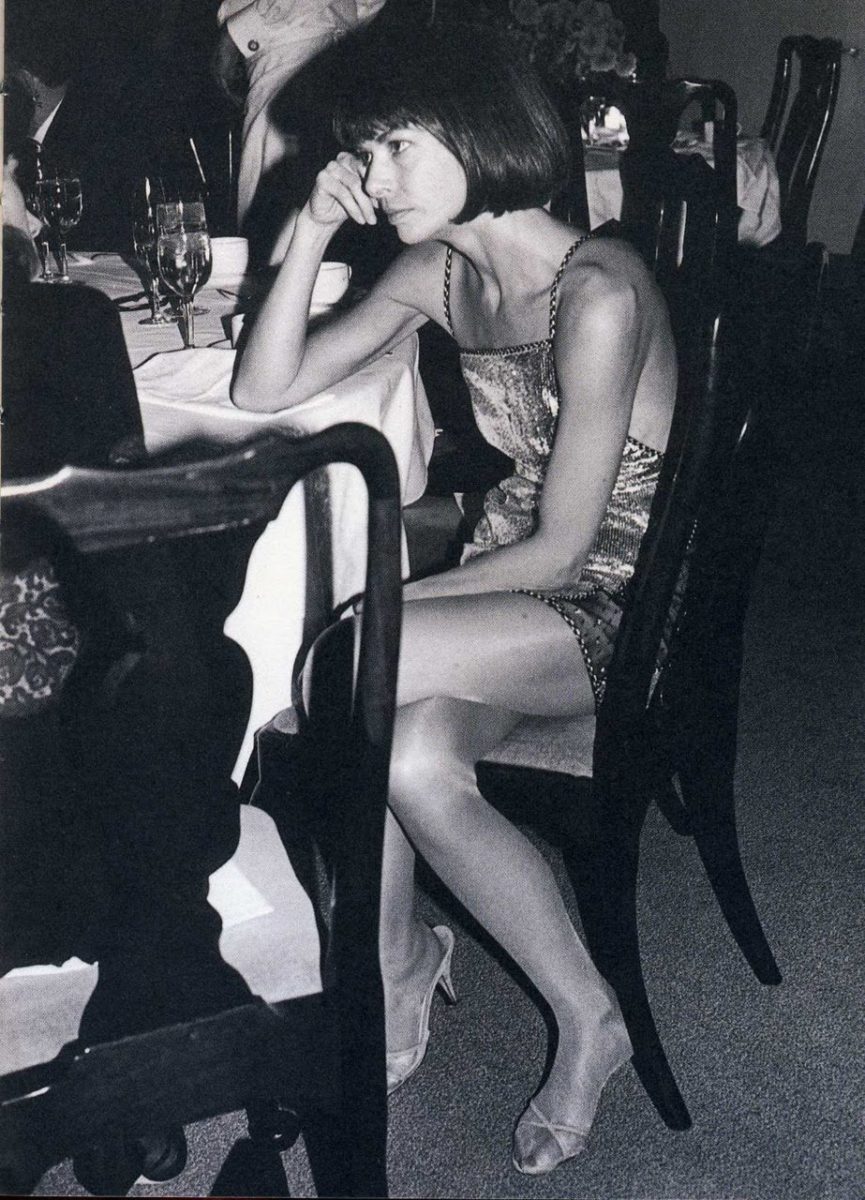 1990s
Wintour played a critical role in reviving the magazine, making rigorous changes in staffing, altering the style of covers and transforming the publication into a more youthful and receptive platform, targeting a broad audience. She never hesitated to tread new ground that included recruiting celebrities instead of supermodels on covers and introducing a mix of luxurious and affordable fashion items in shoots. Wintour pioneered the use of figures from outside the fashion industry, memorably including basketball player LeBron James and rapper Diddy, to represent the cultural zeitgeist.
Vogue's pages are populated by a plethora of photographers, editors and designers, many of whom have been nurtured and championed by Wintour, providing the magazine with a diverse yet consistent visual aesthetic. Mario Testino , Annie Leibovitz, Steven Meisel and David Sims are all among regular contributors. Wintour is also credited for consistently supporting young designers, including names like Alexander McQueen and Marc Jacobs, at a crucial point in their careers.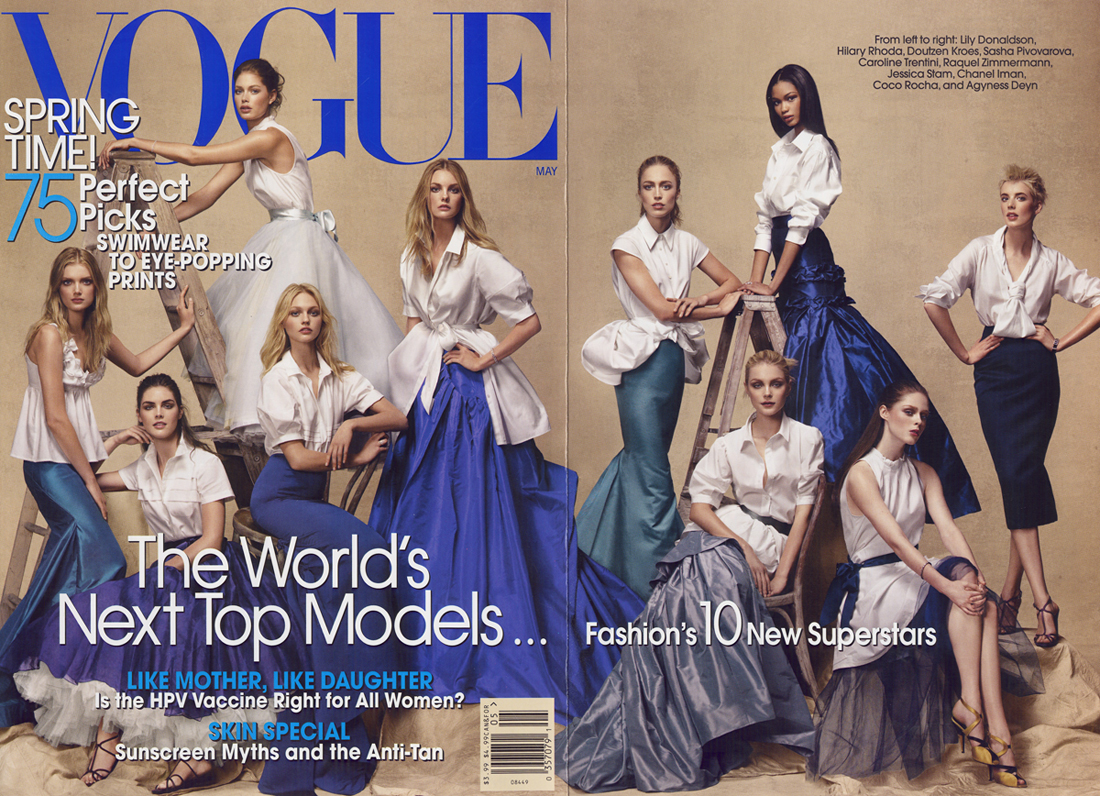 2000s – Present
Wintour's September 2007 issue of Vogue, the producing of which was captured in Cutler's documentary, holds the title of the largest issue of a monthly magazine ever published. Over the last two decades, Wintour has overseen the introduction of three offshoot publications, comprising Teen Vogue, Vogue Living and Men's Vogue, an achievement for which AdAge named her 'Editor of the Year'. In 2008 Queen Elizabeth II appointed her Officer of the Order of the British Empire (OBE), and more recently, in 2013, Wintour became the artistic director of Condé Nast, while continueing to retain her position at Vogue. She is also a trustee of the New York Metropolitan Museum, and her involvement turned the museum's annual gala into one of the most high profile events of the year. In addition, she is a steadfast public supporter of the Democratic Party, raising considerable funds for both Hillary Clinton's and Barack Obama's presidential bids.
On changes in the fashion industry:
"What I see happening now is that it is so much easier today for young talent to emerge and be recognised and to find a customer. If you are talented and you use a modern way to communicate and you do all the things that you need to do, you can be established so much more quickly. It's also incredible how sophisticated the customer is and how much they know and how they don't want to be taken advantage of — even a customer who has time and is privileged and has money and can spend a lot on clothes. They will price out something online and not want to be taken advantage of and I think that's a huge, huge change." – Business of Fashion, 2017
On print publications:
"I think that it's very important to make the print publications even more luxurious and even more special just to differentiate us from everything else that's out there. Print publications have to be as luxurious an experience as possible. You have to feel it coming off the page. You have to see photographs and pieces that you couldn't possibly see anywhere else." – New York, 2015
On the importance of authenticity:
"We live in an age that prizes authenticity. Bringing personal experience and emotion to the table resonates with audiences … Dare to be different. In fashion, in advertising and certainly in journalism, there is always the pressure to produce, the market always seems to want a little bit more." – Vogue Australia, 2016
Feature image: Shalom Harlow, Vogue 1996, Arthur Elgort (via Vogue Archive)