SC Guide — Stoke Newington's Best Restaurants
A quaint village until the Middle Ages, Stoke Newington has established itself as a multicultural hub in north London with a strong identity and community spirit. In keeping with this ethos, the neighbourhood's food offering remains largely independent and diverse. Attracting a number of young and innovative chefs, the area has developed a reputation in recent times for high quality cuisine, often with a focus on local and seasonal sourcing, served in charming and unpretentious settings. Something Curated compiles a list of the best dining options in Stoke Newington, taking a closer look at the founders and proprietors behind the various establishments.
Dandy || Daniel Wilson & Andrew Leitch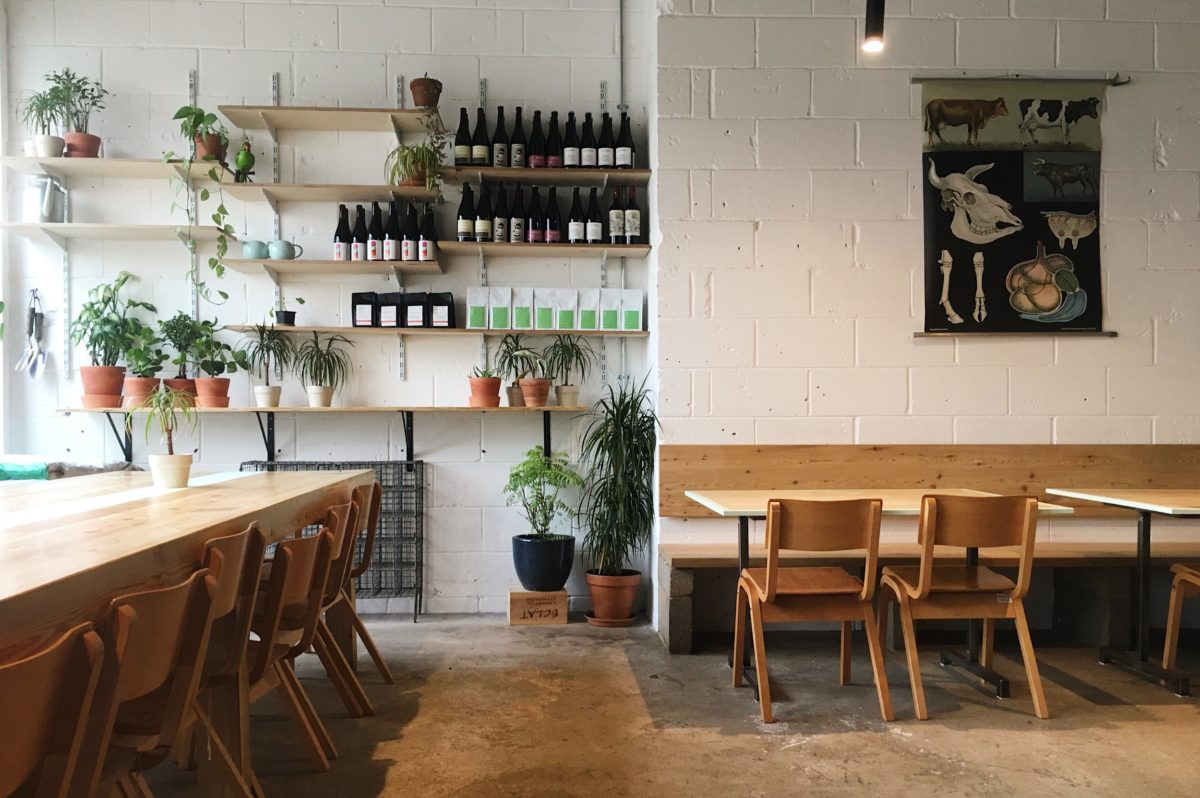 Following their successful pop-up in London Fields, Daniel Wilson and Andrew Leitch launched a permanent restaurant site on Newington Green. Dandy, a hybrid of the owners' names coined from a conversation with a friend's Dad, the neighbourhood restaurant is housed in the former space of Newington Table. The menu takes inspiration from the duo's travels, using seasonal produce from trusted suppliers, with an aim to challenge traditional food customs in a way that is both exciting and engaging. A large communal table at the front of the restaurant seats up to 20 diners, taking advantage of natural light through the floor to ceiling windows, perfect for group bookings.
Yield N16 || Tony Resta 
Yield N16 is a wine shop and bar, serving organic, artisanal and locally sourced natural wines, craft beers, organic ales, charcuterie and cheeses. Only working with small, independent providers, the shop and eatery celebrate the hand-made and home-made. Open seven days a week, the venue's simple décor complements the menu. Chilli and Oregano Salami, Saucisson with Black Peppercorns and Bresaola are among the popular offerings. The cured meats are all made at the Islington-based Cobble Lane, which prides itself on using British meat, accompanied by gin from Highgate and vodka from Hackney.
Green Room Cafe || Oya & Errol Adem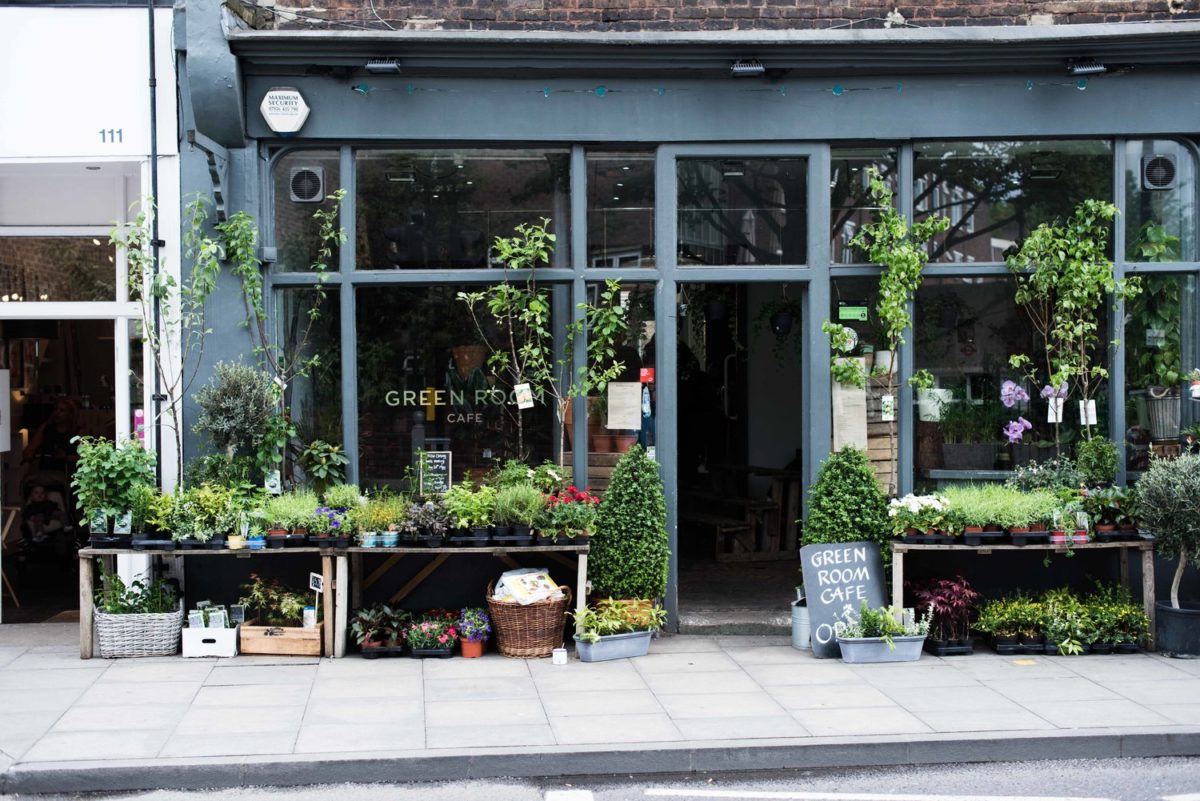 Stepping inside, passing the abundance of lush flora, visitors find a cosy cafe offering a generous selection of breakfast options as well as a simple lunch menu. The Church Street florist has grown to occupy the entire ground floor and garden of its shop front, renamed the Green Room Cafe. Situated in the lovingly converted home of English poet Anna Laetitia Barbauld, Green Room Cafe is a joyous joining of businesses bringing pleasure to all the senses. Popular amongst Stoke Newington's locals, the eatery is also a comfortable place to pitch up with a laptop.
Trangallan || Xavier Alvarez & Alex Robinson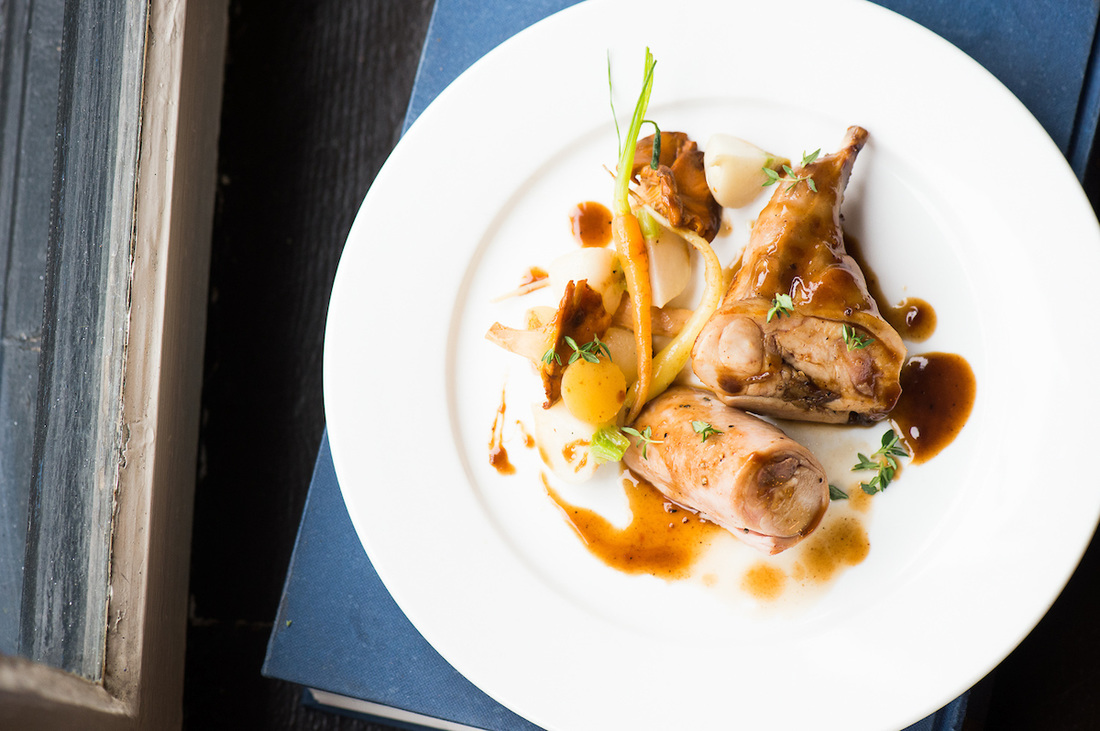 Trangallan is a charming Spanish restaurant serving up an extraordinary selection of wines and sherries, many of them natural wines which are a great passion of sommelier and co-founder Xavier. The distinctive tapas menu changes daily, focussing on seasonal produce. The airy décor, as well as the outdoor seating, make this an ideal spot for the summer months.
Perilla || Ben Marks & Matt Emerson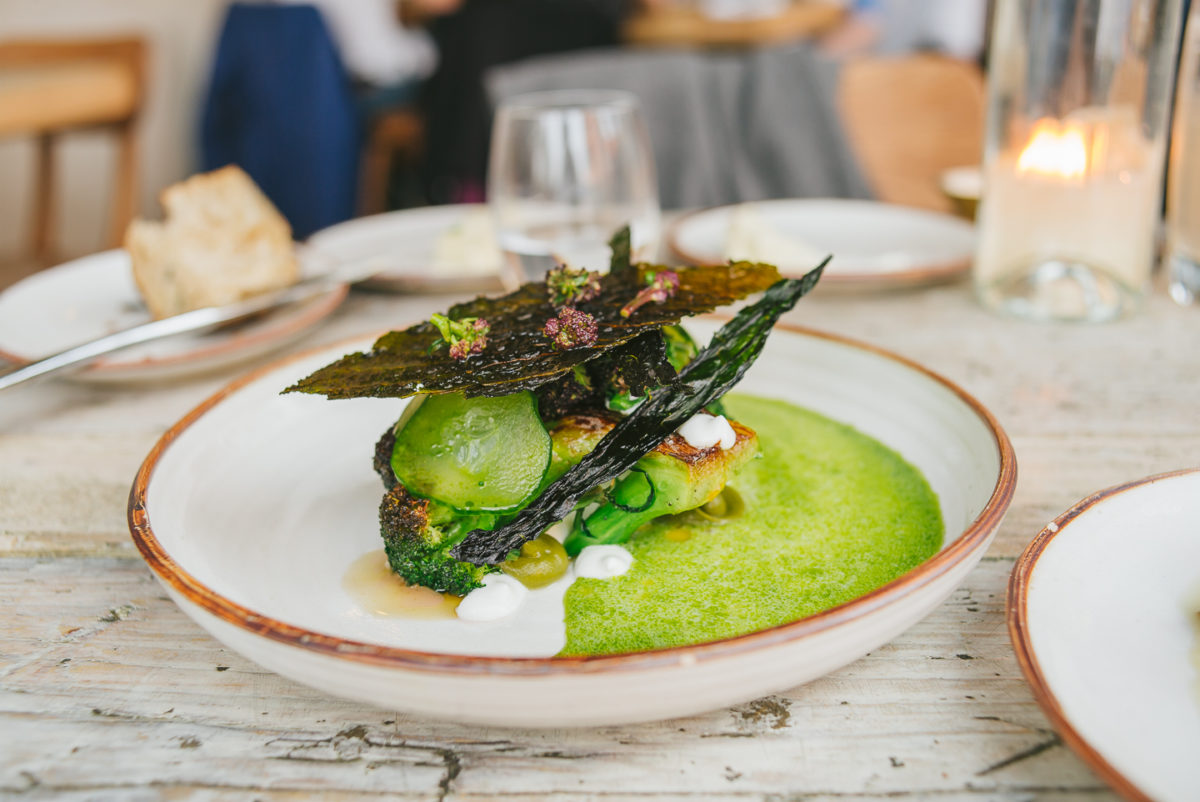 Perilla, which started life as pop-ups in Dulwich and Clapton, is about half-way between Stoke Newington and Dalston. From chef Ben Marks, ex Claridges, The Square, and Noma, and front-of-house Matt Emerson, the airy space full of understated wooden furniture, a few plants, exposed beams and soothing candles, offers elegant Anglo-European, uncomplicated spins on familiar dishes made with high quality ingredients.
Primeur || Jeremie Cometto-Lingenheim & David Gingell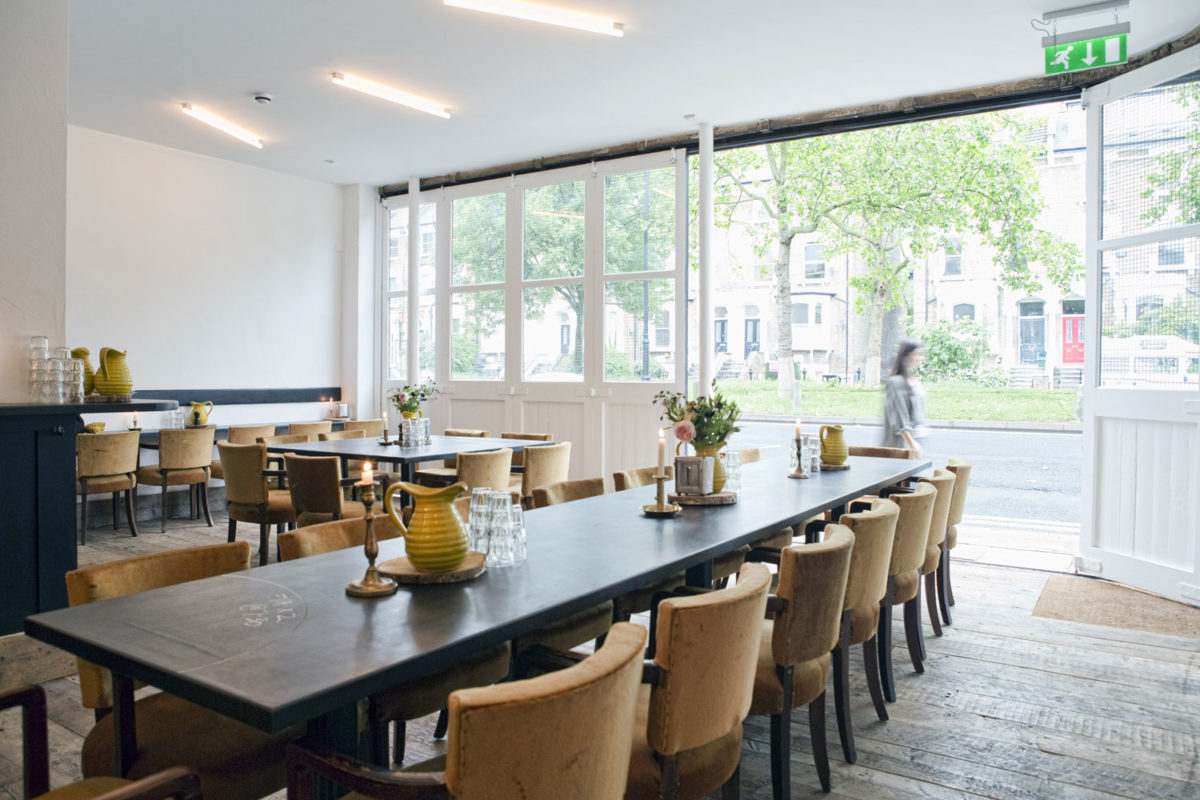 Primeur is the brainchild of chefs Jeremie Cometto-Lingenheim and David Gingell. The duo re-developed a disused garage space to create the venue's authentic atmosphere. Around 40 guests can dine on communal dining tables, and there's a private dining space for fourteen more downstairs. Much like a friends dinner party, the food at Primeur is unlike the standardised restaurant offering, with each plate crafted with a keen eye for difference. Only a select few dishes are available daily, with most of the ingredients sourced from nearby allotments and artisan traders.
Wolf || Antony Difrancesco & Mattia Antonioni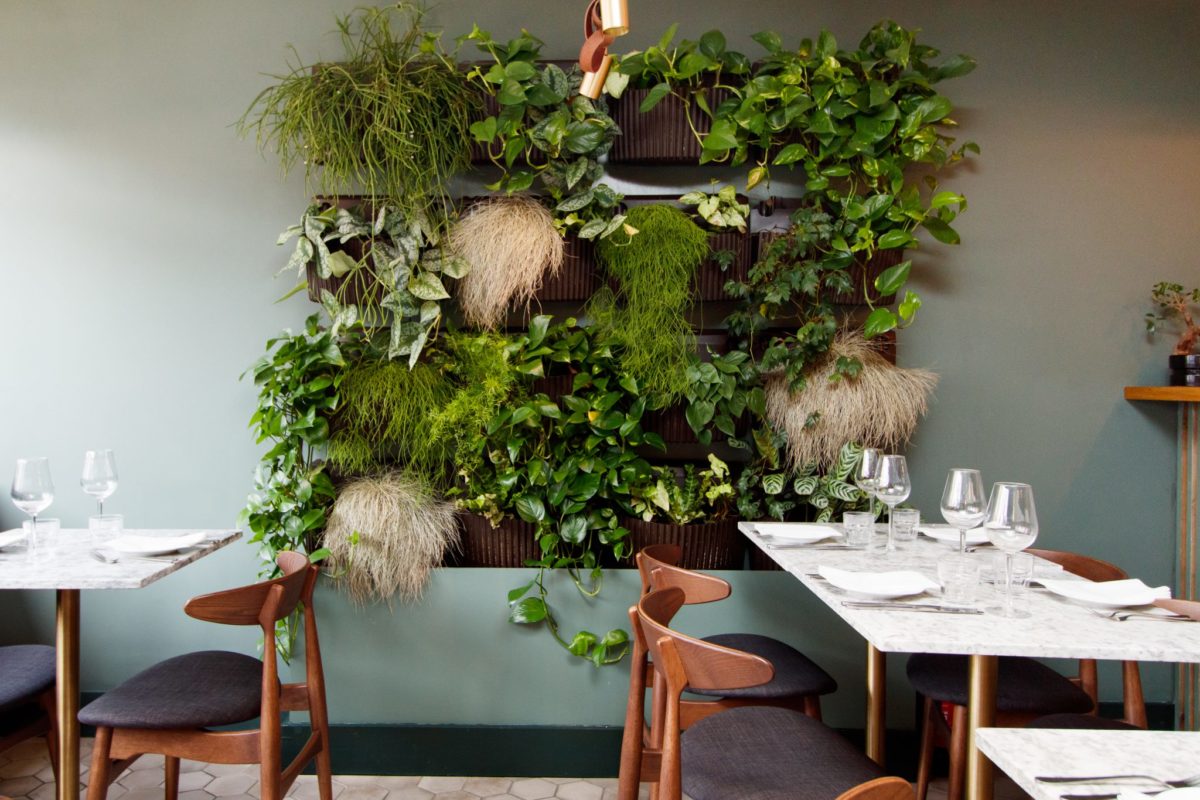 A sanctuary amid the bustle of Stoke Newington, WOLF is a neighbourhood restaurant that celebrates authentic Italian food and the Italian way of eating. Using the finest local and speciality Italian ingredients, owner Antony Difrancesco and head chef Mattia Antonioni create seasonal, regional dishes that hail from all corners of the country. Creamy burrata, tender gnudi and richly flavoured ragu: this is food that's supposed to be lingered over. And with an uncomplicated, all-Italian wine list; cocktails made with home-infused spirits; and freshly ground Italian coffee; there are plenty of reasons to stay a little longer.
L'Antica Pizzeria da Michele || Condurro Family
Naples' most famous pizza joint, L'Antica Pizzeria da Michele, featured in the bestselling travel memoir Eat Pray Love, has launched a branch in London. The restaurant, which has been in the same location since 1930 and is run by a family whose pizza heritage goes back to 1870, is known for making the best pizzas in Naples and is a point of pilgrimage. The London restaurant follows the same formula that has won it acclaim in Naples, serving margherita and marinara pizzas as well as offering the same wine and beers that are served in the original eatery.
Rasa || Das Sreedharan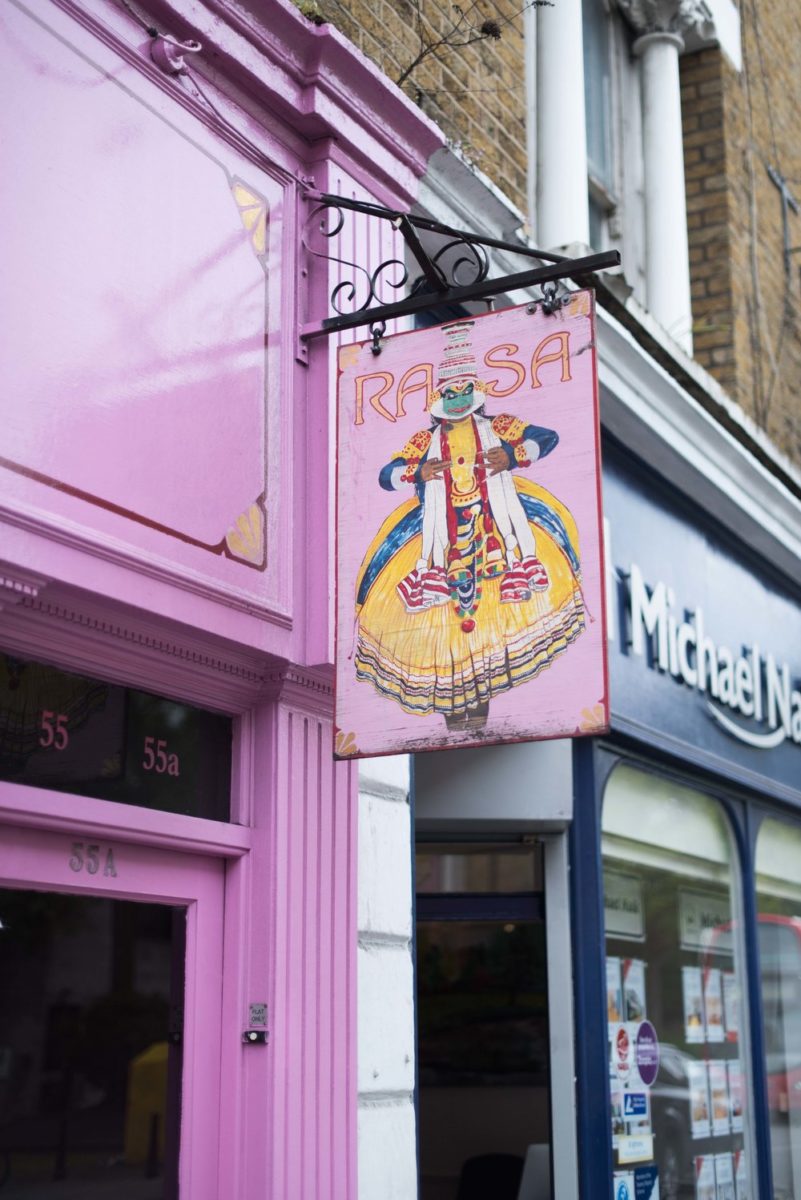 A staple of Church Street since the early 90s, the original Stoke Newington branch of Rasa is where Keralan chef Das Sreedharan first tested his winning formula. Painted in bright pink, the eatery is dedicated to vegetarian South Indian cuisine, offering fresh and healthy food at extraordinarily good value. Of the curries, popular choices include beet cheera pachadi; the aubergine-based bagar baingan in a creamy sauce blended from roasted onions, coriander seeds, tamarind, yoghurt and cashews; and the flavourful thakkali, made with fresh tomatoes, yoghurt and ginger.
The Haberdashery || Massimo Bergamin & Greg Vukasovic
After excavating three layers of tiles during its refurbishment, owners Massimo Bergamin and Greg Vukasovic discovered that the walls of their establishment were covered with beautiful blue tiles from the 1900s, which remain a key feature of the eatery's décor today. Sandwiches, brunches and cakes are served on mismatched vintage crockery at this homey, Mediterranean influenced café-bar. The Haberdashery also serves an uncomplicated dinner menu from Thursday through Saturday.
The Good Egg || Joel Braham, Oded Mizrachi, Alex Coppard & Myles Broscoe
Founder Joel Braham, alongside ex-Ottolenghi baker Oded Mizrachi and chefs Alex Coppard and Myles Broscoe took over a Grade II listed restaurant site, serving up a menu inspired by their childhoods and travels. Starting off as a street food stall, The Good Egg ran as a pop up for eight months in Hoxton. At the permanent Stoke Newington spot, dishes tend to stick with the all day brunch theme although the menu has expanded with a range of Middle Eastern Dishes with an American Twist such as fried aubergine in pita with eggs and zhoug.
Pizzeria Apollo || Oliver & Matthew Kenny
For their restaurant Pizzeria Apollo, owners Oliver and Matthew Kenny shipped over authentic pizza ovens from Naples. The chefs use their Neapolitan hardware to great effect, turning out thin, flash-cooked pizzas with still-runny tomato sauce and minimalist toppings, including sausages, pecorino, porcini and chestnut. With a drinks offering comprising a few local craft beers, prosecco and wines, as well as classic Italian aperitivo mixes, this is an ideal spot for a leisurely meal.
Sutton and Sons || Danny & Hana Sutton
The origins of Sutton and Sons date back to 1998, when Danny Sutton opened a fishmongers, formerly The Fishery, on Stoke Newington high street. In 2010, Danny and his wife Hana decided to open a fish and chip restaurant just up the road. With monkfish, Maldon oysters and moules marinière on the menu, this is certainly a smarter interpretation of the traditional set-up.
Feature image via Perilla