The ICA Hosts NON XCHANGE With Grace Wales Bonner, Harley Weir, Juliana Huxtable & More
NON XCHANGE, hosted at the Institute of Contemporary Arts in London on 2 June, is a multidisciplinary series of events, creating a borderless network for understanding, exchange and collaboration, taking place at various locations in the UK, Germany and South Africa. It materialises and builds upon the international connections already established by NON's projects and artistic affiliations. Through performance, discussion, and exhibitions, NON XCHANGE confronts spatial violence and systemic exclusion, forming a cultural dissent against the structural legacy of colonialism. Book tickets here.
Language, Symbolism and Power || Osei Bonsu, Juliana Huxtable, Akwugo Emejulu & Kodwo Eshun (2pm)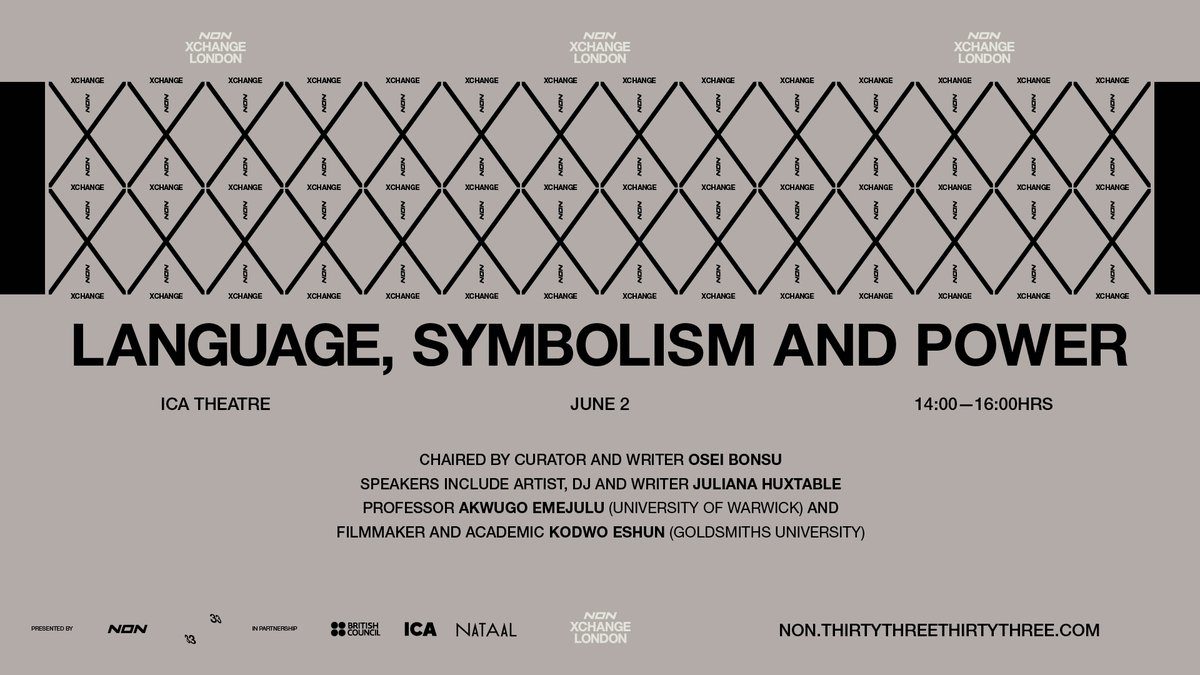 The opening event of NON XCHANGE, this panel discussion focuses upon individual and collective bodies that come together in resistance to existing hierarchies of power and structures of oppression. Departing from the performativity of the United Nations as a theatrical platform for global politics, the speakers consider and reflect upon how artists can create social spaces that disrupt the flow of power. How does our investment in a notion of 'global identity' tie us to the valuation of certain notions of community and the rejection of other evident bodies? The panel is chaired by curator and writer Osei Bonsu and speakers include artist, DJ and writer Juliana Huxtable, Professor Akwugo Emejulu (University of Warwick) and filmmaker and academic Kodwo Eshun (Goldsmiths University).
Practice || Grace Wales Bonner & Harley Weir (8pm)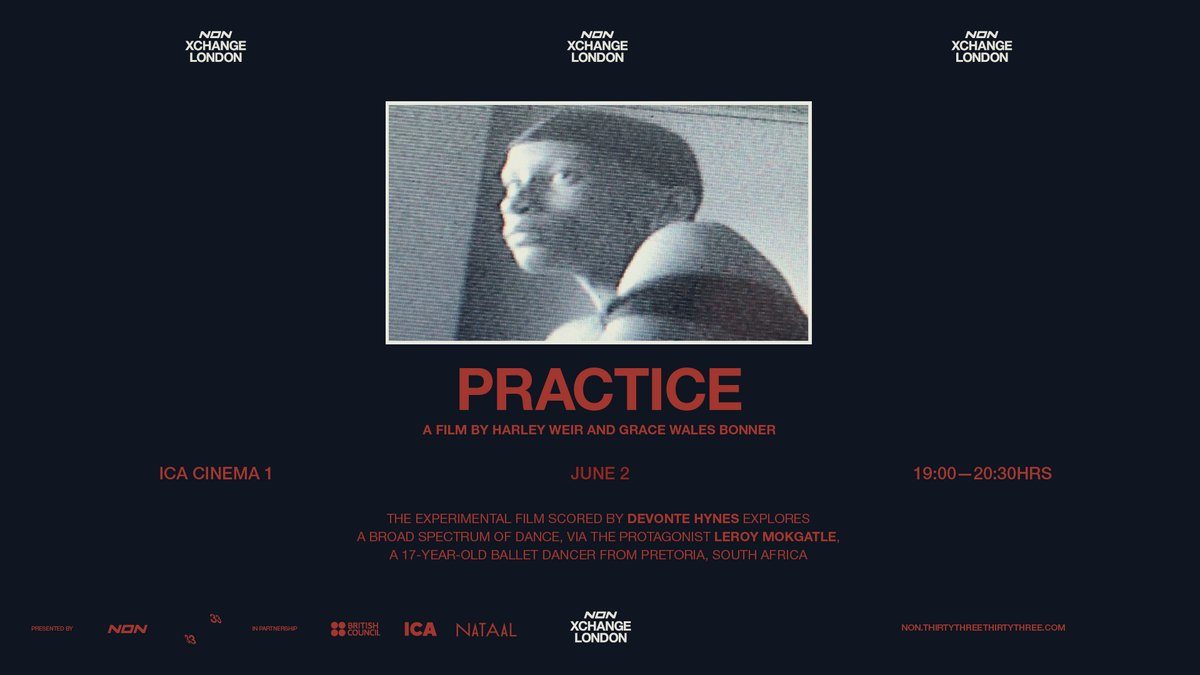 NON XCHANGE premieres a new short film made in collaboration with Harley Weir and Grace Wales Bonner. Informed by broad research that encompasses critical theory, composition, literature, and historical sources, Wales Bonner explores a distinctive notion of luxury via a hybrid of European and African approaches. London-born photographer Harley Weir is known for creating intimate images in both her personal work and her acclaimed editorial and commercial output. The experimental film scored by Devonte Hynes explores a broad spectrum of dance via the protagonist, Leroy Mokgatle, a 17-year-old ballet dancer from Pretoria, South Africa. Collaging dance scenes spanning across Johannesburg and Cape Town, fantasy and reality intertwine as the extremes of discipline are explored through the people we meet along the way.
General Assembly || Angel Ho, Chino Amobi, Embaci, Faka, Farai, Julianna Huxtable, Orethea & more (9pm)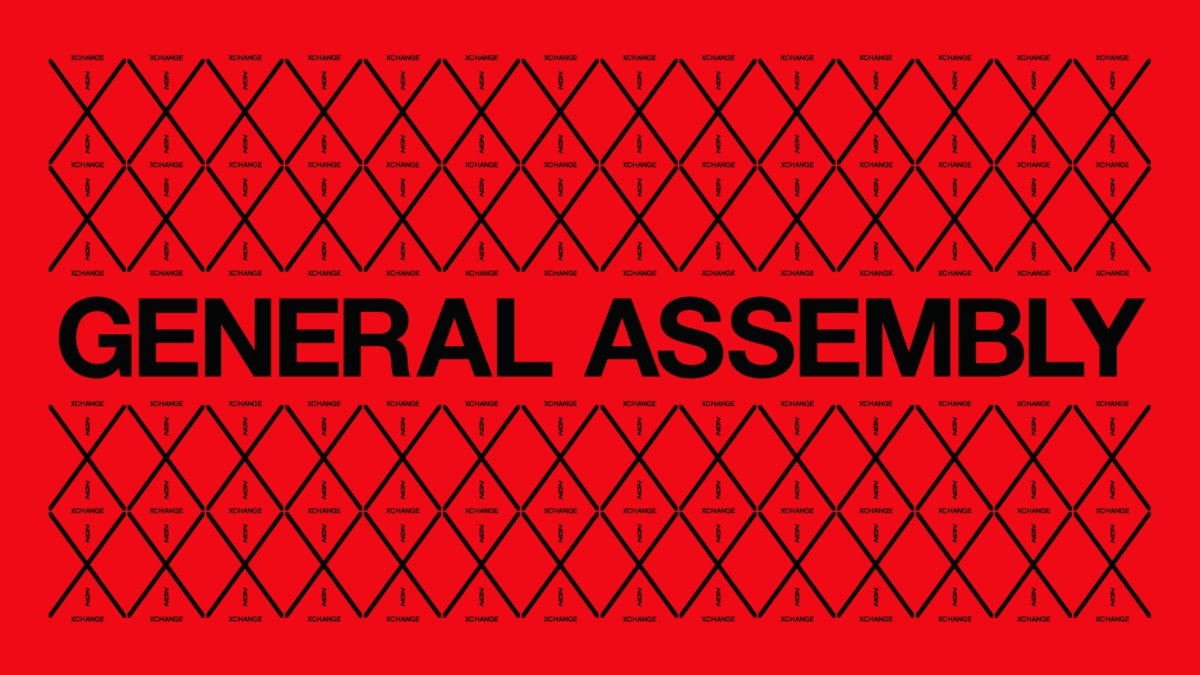 The closing event of NON XCHANGE presents a programme of music and performance within a unique installation featuring commissioned flags and banners designed to echo the architecture of the United Nations General Assembly. It will feature artists from the South Africa, the UK and the US, including Angel Ho, Chino Amobi, Embaci, Faka, Farai, Julianna Huxtable and Orethea. There will also be a programme of videos in the ICA Bar by Bafic, Jody Brand, Akinola Davies and Tabitha Rezaire among others.
Images via NON & ICA, London