Interview: Thomas Bird, Set Designer
Combining the creativity needed to dream up concepts for clients with the pragmatism to make those dreams a tangible reality is no small feat. Thomas Bird, the London-born, Brighton University-educated set designer whose past clients include Dover Street Market, British Vogue, Fendi and Interview, to name a few, has mastered this balancing act. We caught up with him at his east London studio to find out more about his practice, his favourite designers, and upcoming projects.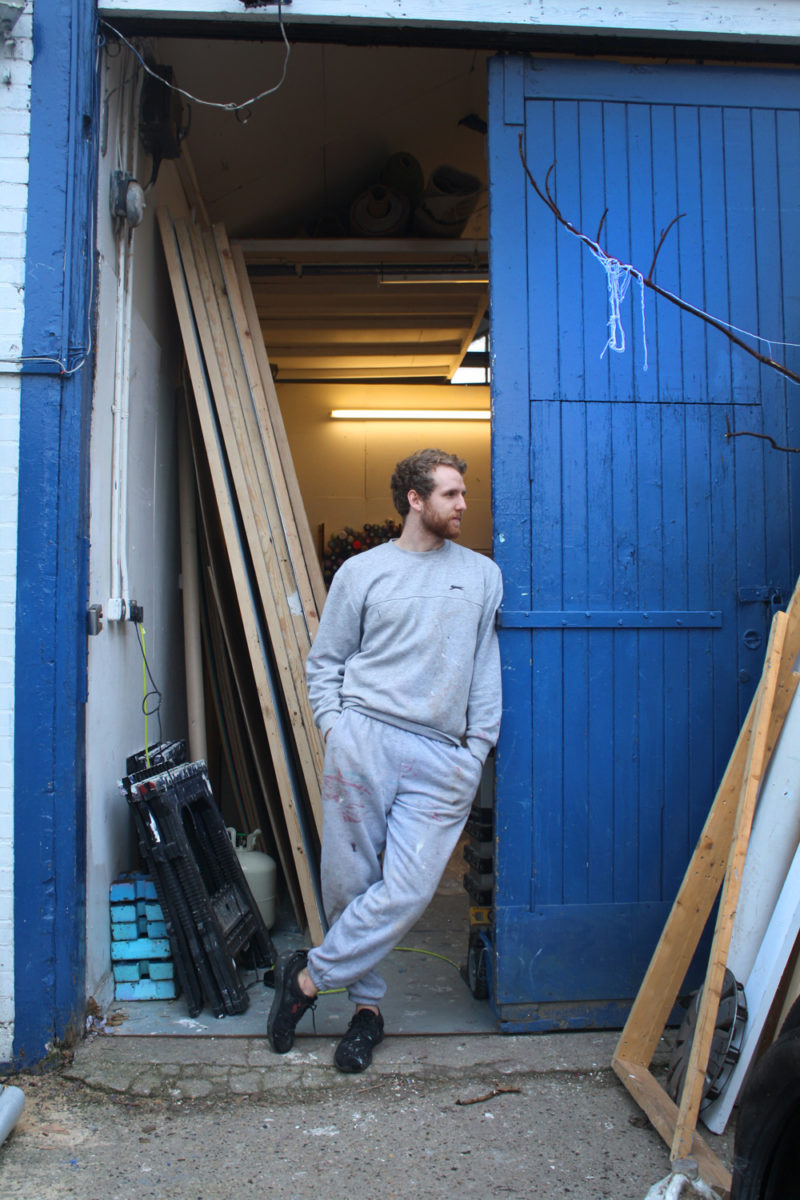 Something Curated: Can you tell us a bit about your background; how did you get into set design?
Thomas Bird: I studied illustration at Brighton University, but I was always experimenting with paper sculptures. Towards the end of my time there, I interned with a few different prop makers and set designers like Fred Butler and Jiggery Pokery. I always had an interest in creating objects, and after university I was interning again, creating large scale paper structures, and then I moved on to jobs in window display. After a year I decided to branch out on my own.
SC: The practice of set design involves both creative concept planning and also the physical, logistic side of actually making the set. How do you balance those two different demands?
TB: The two are normally kept very separate during the majority of the process. I'll design beforehand, working with 3D software to create the space or design that I think fits the brief – commercial or editorial. This tends to be the most creative part of the process, researching and experimenting with certain materials. Once a final design is confirmed it's production mode, organising and planning exactly what needs to be done.
SC: You've worked with a range of clients like Dazed, Vogue, Interview and Aquascutum. Do you have a favourite project and why?
TB: My favourite project was for Casa Vogue. I had to create four images with photographer Michael Baumgarten on location at Fronteira Palace, Lisbon. We made hand-tiled and painted props, like a boat and a grand piano, which fit the space. It took us two weeks to build in London, then we had to ship it all to Lisbon and build it, which took a further two days. After the shoot we spent two days in the city, it was an incredible process to go through and an amazing location.
SC: Do you have any unfinished projects or plans you are yet to realise?
TB: There's always a few ideas that I have that need the right magazine or right photographer to work with, there's a few bigger projects that I'm working on which should come out in the next six months.
SC: Is there anyone you would like to collaborate or work with, who you haven't had the chance to?
TB: Again there's a few photographers and designers I'd like to work with but I also think that half the fun of my job is interpreting people's initial ideas in different ways.
SC: Can you tell us about your process? Do you think in terms of narratives or develop your aesthetic around references?
TB: The process changes for each job as the brief can always be interpreted in numerous ways; normally I'll go through a day researching imagery relating to the initial concept, then awful sketches then finally a final render. Depending on the time given the process can take from one day to a week.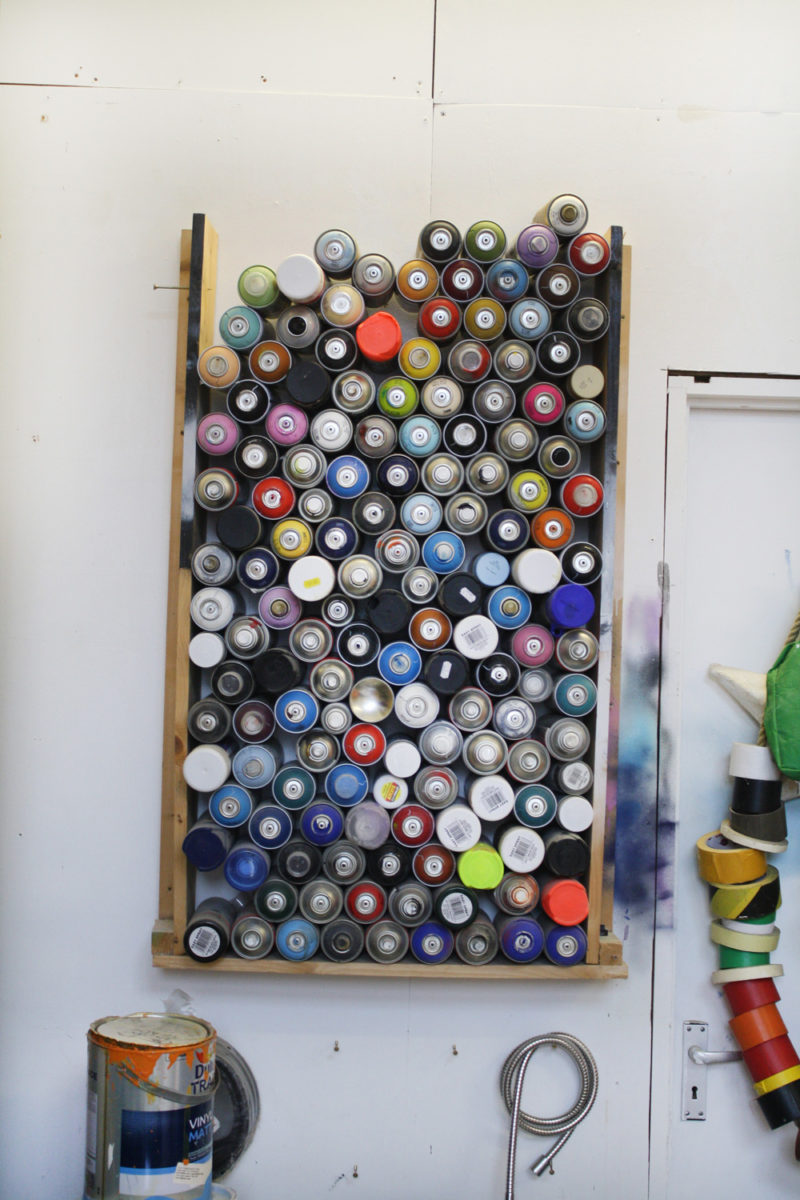 SC: Do you have a work uniform of choice?

TB: I tend to just wear black jeans and a black t-shirt. They always get covered in paint and materials; my last pair of jeans became a work of art in their own right!
SC: Favourite London fashion designer?

TB: Craig Green has always interested me; he pushes fashion into a more sculptural direction.
SC: What do you do with the pieces you've made for sets after you're done?

TB: Unfortunately most of the time the set pieces go in the bin! Although there's a community of set designers who recycle their pieces, which has been developing over the past year.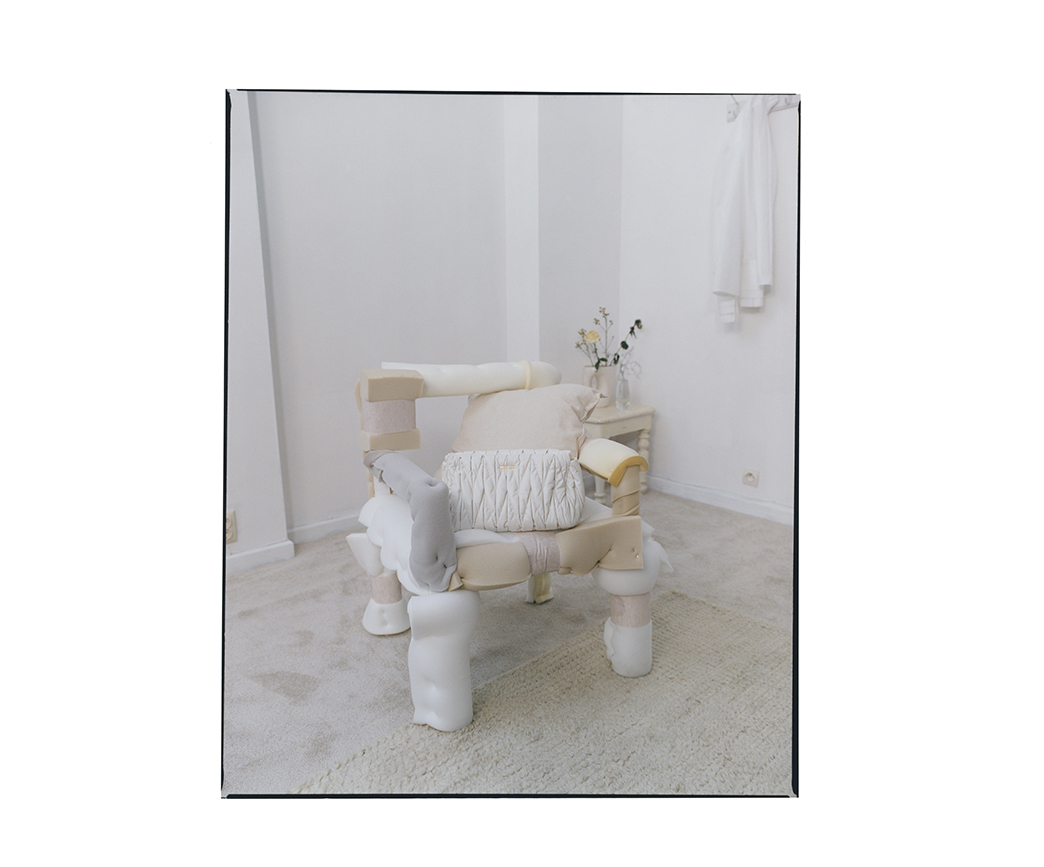 SC: What are you working on currently?
TB: I'm sitting in the Ace Hotel drinking a beer; which is a nice luxury for a Tuesday afternoon. But I've just finished working on a presentation for menswear brand Blood Brother, a Fendi lookbook and a new album cover for the Chainsmokers.
SC: Who or where do you look to for inspiration?
TB: It normally pops up when I'm not looking for it. I tend to avoid 'research days'; I get bogged down with all of the references and ideas that come through looking on the internet or in a library. In terms of spatial design, I'm constantly taking photos and looking at architectural details that could be utilised within a set build. My more surreal set ideas normally reference a point in history or another culture. I always try to incorporate the world around me whenever I'm working on a design. Right now I'm really interested in North Korean interiors, for example.
SC: What was the last exhibition you saw?
TB: Walhalla at the White Cube. It's definitely worth a visit – there are some amazing sculptures and huge paintings by Anselm Kiefer.
SC: Where is your studio and why did you choose that location?
TB: I'm currently based in East London because I live locally and the majority of the creative industry works within this location. Plus my studio is easy to cycle to!
SC: Favourite places to shop, eat and relax in London?
TB: I normally go climbing at the castle near Clissold Park as a way of winding down after a day's work. Otherwise there's a great whisky bar a few doors down from Birthdays in Dalston which is always quiet and has a nice atmosphere.
Interview by Jess Spires