Meet The Pioneers Of London's Natural Wine Revolution
Not so long ago, should you wish to drink a glass of wine, the choice often resumed between supermarkets and fine dining restaurants. Still, the past decade has brought to London a series of exciting new wine bars and behind them, owners who share an appreciation for authentic products. To better understand the drive behind the so-called "natural wine revolution", Something Curated met the men behind The Laughing Heart, Sager + Wilde, Newcomer Wines and P Franco. These passionate wine connoisseurs cast some light on what motivated them to shake up the standards of the conventional wine world and cater for a young and vibrant audience.
Although there is no clear legal definition of the word "natural", it is commonly accepted that natural wines are made with as little chemical intervention as possible using organic or biodynamic farming techniques. From actual growth of the grapes to aging in the cellar, growers choose not to add sulphites, sugars, yeasts or fining agents derived from egg, milk and fish bladders to achieve the desired taste and colour. While some additives are necessary to stabilise a drink as volatile as wine, the growers strive to make wine that is in line with their own palate and the local terroir. The results have often been unique, unpredictable and regions that were long forgotten are now gaining praise from critics.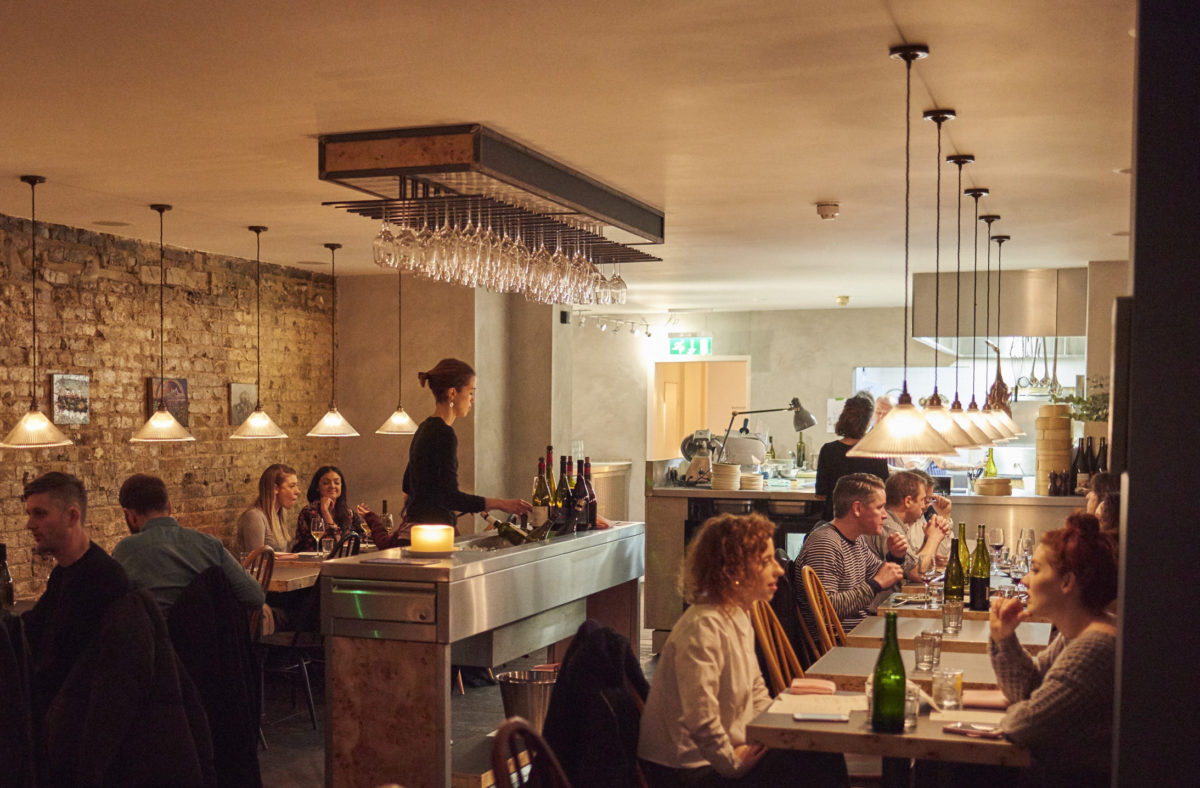 Charlie Mellor the owner of the recently opened The Laughing Heart on Hackney road, has been a supporter of natural wines for over 10 years: "For me, the primary reason why I became interested in wines made this way is because of their tastes. I've always been governed primarily by what is most delicious. Then there are ethical reasons, things that relate to sustainability. In the kitchen – from the wines to the food – everything comes from a sustainable source. The environment is one of the most important factors we need to be considering today and if we keep going the way we do, mass farming is going to bring us down."
To select the wines of The Laughing Heart's eclectic wine list, Charlie works with importers that have unique portfolios: "I like to represent wines that reflect the place in which they have been produced." Pinot Noir for instance is linked to Burgundy, yet adventurous growers from other regions have made the grape their own and came up with remarkable results. Should you get to try a Neyrou Pinot Noir from the Jean Maupertuis Domaine you will immediately be transported to Auvergne as the explosive fruit bouquet is underpinned by a nutty aftertaste that reminds the volcanic soils, so typical of the region.
"It's that local touch I am looking for" Charlie tells us. " I love France and Italy but I believe that Austria has a lot to offer as well. There are some fantastic wines and I wouldn't be surprised if within the next 5 years they are better represented on the international scene."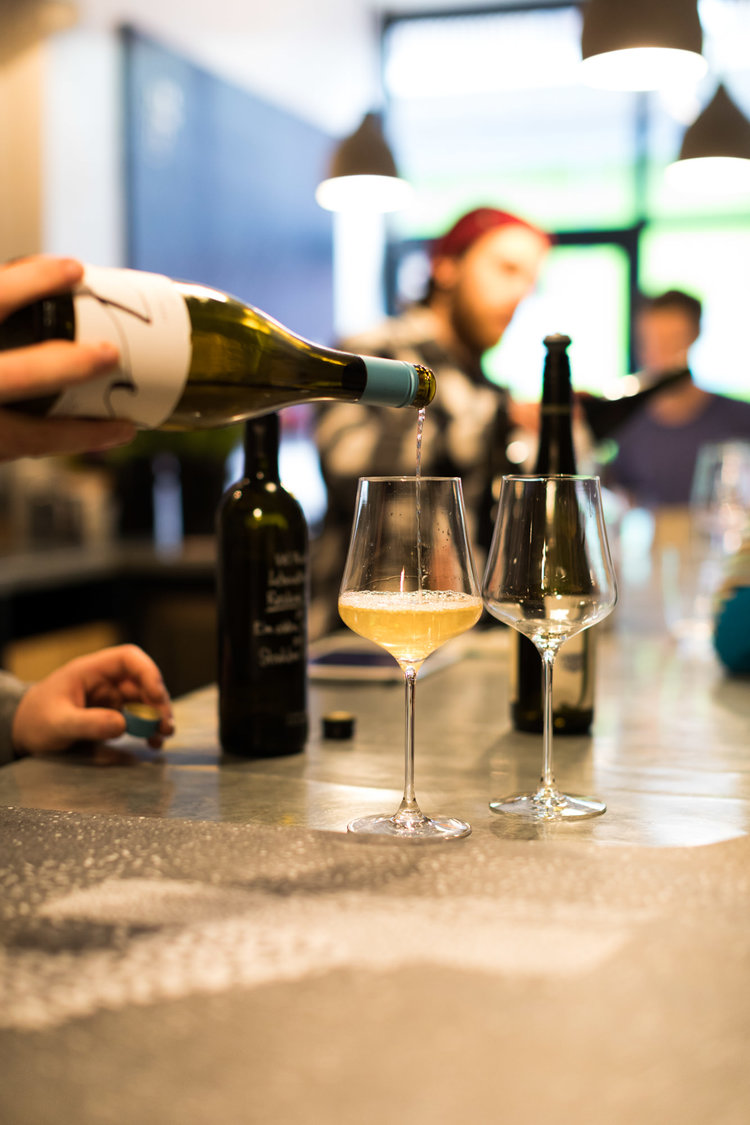 Peter Honegger started Newcomer Wines with the explicit aim to better represent Austrian wines: "I always had a big passion for Austrian wines, so together with Daniela, my partner, we decided to open a retail shop in Boxpark, Shoreditch. We wanted to show the real essence of Austrian wine and to achieve that, it was important for us to work with interesting personalities, people who were doing things a little bit differently. Some of the winemakers are career changers – for instance Jutta Ambrositsch was working as a graphic designer before she moved to wine – while others come from more established estates but decided to change the way wines are made."
After a successful 3-year at Boxpark, Peter and Daniela decided to open a new type of venue in Dalston. Peter explains: "Newcomer Wines is a hybrid between retail shop and wine bar. It's an addition to our trademark. But we still import and distribute wines to over 80 shops restaurants and hotels in the United Kingdom. As the business grows, on top of Austrian wines, a small section of our portfolio is also dedicated to other wines from Germany, Italy, Hungary, Czech Republic and Switzerland."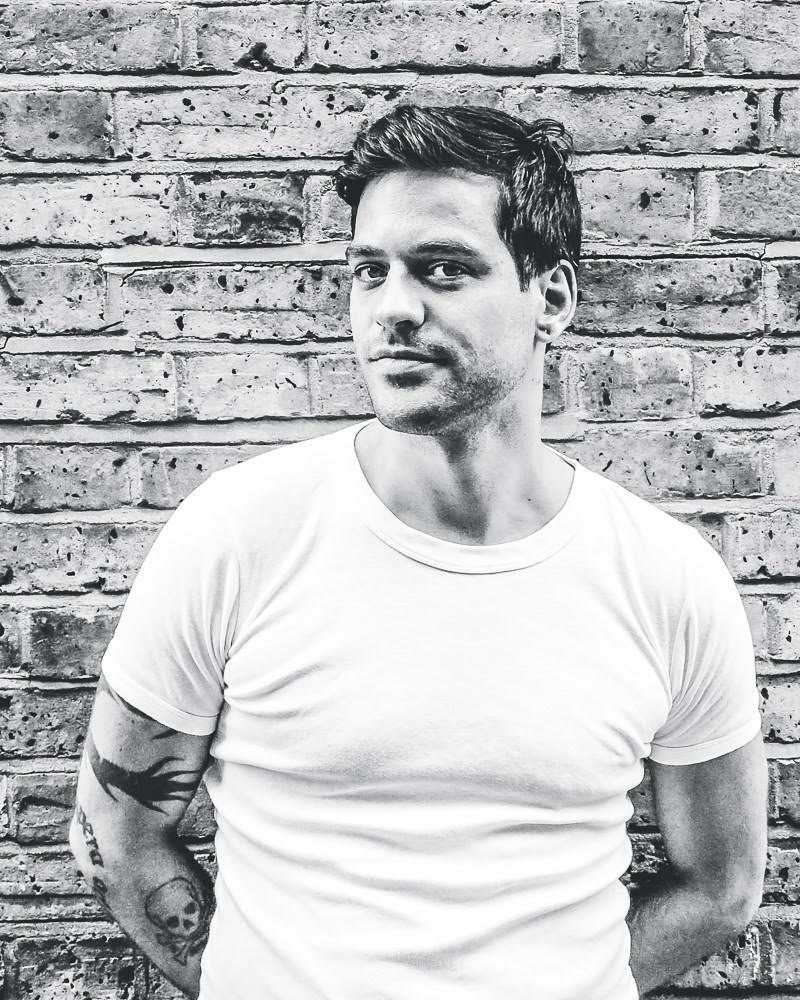 Additionally, the space is the opportunity to host events and provide customers with extra context. For the winemakers nights, Michael Sager from Sager + Wilde organises on a regular basis, he carefully selects the wine growers he wishes to introduce to the London crowd. The format is simple: the makers are on hand to chat through any queries or questions people may have and they pour their wines by the glass in a relaxed setting. In recent months, he invited Arnot Roberts and Phillipe Bacalet to serve wines from California and Beaune respectively. As Michael observes: "You can't get closer to the truth of a wine than drinking it with the maker him/herself."
While there is a demand for special events, Charlie tells us that even on a daily basis, customers frequently ask questions about the origin of the products: "Nowadays you need an arsenal of information. But it's not about how many milligrams of sulphites are added in the cellar but people wanting a genuine story about the winemaker."
Liam from Noble Liquor and P. Franco adds: "It might sound cliché but people want to know where their drinks come from and how they have been looked after. It started with meat and has spread to vegetable, bread and I guess now wine." To provide customers with both stories and the best products available on the market, grower, importers and bar owners join forces, share discoveries and even travel the globe to meet each other. These relationships are key to the long-term functioning of the industry. "When growers and importers see each other, they don't see clients, they see friends," Peter says.
However, Charlie reminds us that, after all, they still operate in the hospitality sector and customers will judge the quality of the drinks based on taste: "Products happen to taste best when they are made organically but it's important to go beyond the natural/conventional wine dichotomy. You can't market wines just for the sake of how they are made, you have to think about how good hospitality can be achieved. What I truly hope is that when people come here, they have a great time. If they do and they find the food and drinks delicious, then you can educate them as to why the products taste the way they do."
Despite a growing movement, natural wine is not always to everyone's liking. Depending on where you go out in London, you will find crowds more willing to try new experiences than others. But the ones who do choose to invest time and money will discover excellent wines well worth their appellation. "It might take some time but if you are into wine, find good shops, bars or restaurant, try, experiment and little by little you will get a sense of what you like" – Liam tells us. "I find wine to be a bit like music. You first start by discovering a new song and then you realise that this artist has worked with that other one you also like. You make connection and eventually find your niche. Not everybody agrees on everything but that's all right. That's how it should be."
Overall, Michael thinks the change in Londoners' attitude should be welcomed and he strongly believes mentalities will keep opening: "My goal is to get people away from drinking supermarket wine which aren't really wine but a chemical cocktail. We don't know the long-term effects of drinking such industrial products and I believe they could be harmful. From Stockholm to New York, there has been an explosion of wine bars and consumer fairs, so clearly there are enough people giving a damn to try and drink good wine."
As the community keeps growing, it looks like natural wine is here to stay. The dedicated folks behind The Laughing Heart, Sager + Wilde, Newcomer Wines and P Franco (among others) managed to draw wine away from its elitist, stuffy environment and create spaces that are affordable, authentic and convivial. Should you wish to jump into the world of natural wine, we recommend Raisin – an app referencing all the natural wine bars, shops and restaurants in London as well as other European cities.
Words by Caroline Astaes