Conner Ives: The CSM Student Who Dressed Adwoa Aboah For The Met Gala
Creating pieces influenced by nature and his everyday surroundings, frequently made by hand using reclaimed and innovatively manipulated materials, Conner Ives was the name on everyone's lips at this year's Met Gala after British fashion model and activist Adwoa Aboah was seen wearing one of his gowns. Remarkably, while others spend years paying their dues in the industry before dressing somebody for the prominent event, Ives is only 21 years old and still studying as an undergraduate at Central Saint Martins.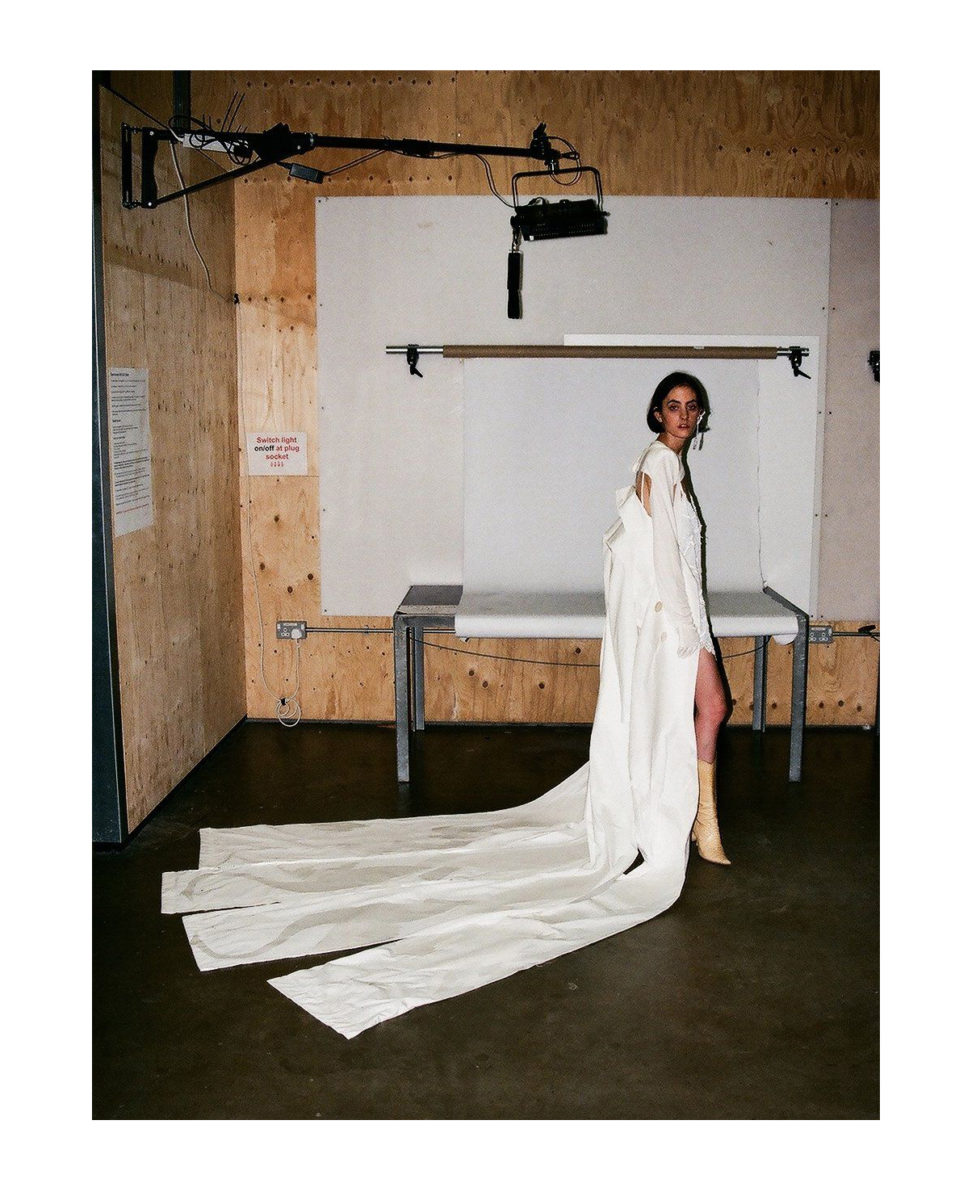 Originally from Bedford, New York, a rural farming town about an hours drive from the city, Ives began his career by interning for the American designer Wes Gordon in 2014. The same year, his 'AVOA' collection, which was inspired by the heritage of his late grandmother who hailed from the Aran Islands near Galway Bay, won Ives the Tingley scholarship from his local Fox Lane high school in Bedford. This funding helped Ives realise his ambition of moving to London to study at the prestigious Central Saint Martins. On his switch from the states, Ives told 1 Granary magazine: "London always seemed like something really exciting, a big city thousands of miles away (…) I wanted to escape."
Following a foundation diploma, in 2015 Ives enrolled onto the BA Fashion Design Womenswear programme, a course boasting an unrivalled alumni. While his designs may pay a nod to the past in their use of vintage materials, Ives is inspired more by his contemporaries. In a recent interview for Teen Vogue, the designer said: "I find inspiration from all over, but first and foremost, from my friends and classmates at Central St. Martins. Everyone is so talented and for the most part, doing something that's so [unique]."
Alongside his studies, Ives also found time to undertake an internship at JW Anderson's London studio, working with the atelier to produce samples and finished pieces for the fashion houses S/S 2016 collection. As for his own output, these have garnered a celebrity following all of their own with pop starlet Rihanna spotted wearing one of his 'reconstituted' t-shirt dresses and stylist Jacob K featuring the series in a recent shoot by acclaimed fashion photographer Tim Walker. These pieces are typical of Ives sustainable approach to design and, in particular, his use of reclaimed materials as he recently explained to Vogue: "I collect things that I love and try to shop around for inspiration weekly. It's become such a huge part of my process. From there, it's a matter of working with the object or vintage pieces and seeing where my mind goes."
Ives's Met Gala debut stems from a mutual friend of his and Adwoa Aboah's, Madeleine Ostille, for whom he had offered to make outfits for the pair's holiday away together eventually providing Aboah with a reassembled 'Led Zeppelin' t-shirt dress. Knowing that she wanted to work with an emerging designer, Aboah messaged Ives on Instagram after noticing his 'white show' project. The finished dress is a slight alteration on a piece from that very same show, as Ives explained to Vogue: "The white show is your first making project at CSM, and is constrained by the limitations of fabric and colour. Each student does a look and is required to make it from either white felt or cotton. So the look that Adwoa wore at the Met was actually inspired by a school project." Inspired by the debutante balls of the American South, the hand appliquéd sequin and silk gown has propelled the designer into the spotlight with all eyes sure to be on his imminent graduate show.
Words by Dale Marshall