Art Night, Yerma & More Not To Be Missed This July
July's cultural offering is brilliantly varied, with the launch of Frieze Sculpture Park and Art Night 2017 to look forward to, as well as IN-VISIBLE Culture Fest hosted at the ICA. Expect a busy calendar of exhibition openings and events, including a presentation of new photography by Tom Oldham, and a one-off event at the V&A with fashion designer Molly Goddard. Something Curated compiles a list of the best on offer this month, taking a closer look at the creative minds behind the projects.
Art
The Herder Boys Of The Lesotho, White Space Gallery || Tom Oldham (26 Jun – 1 Jul)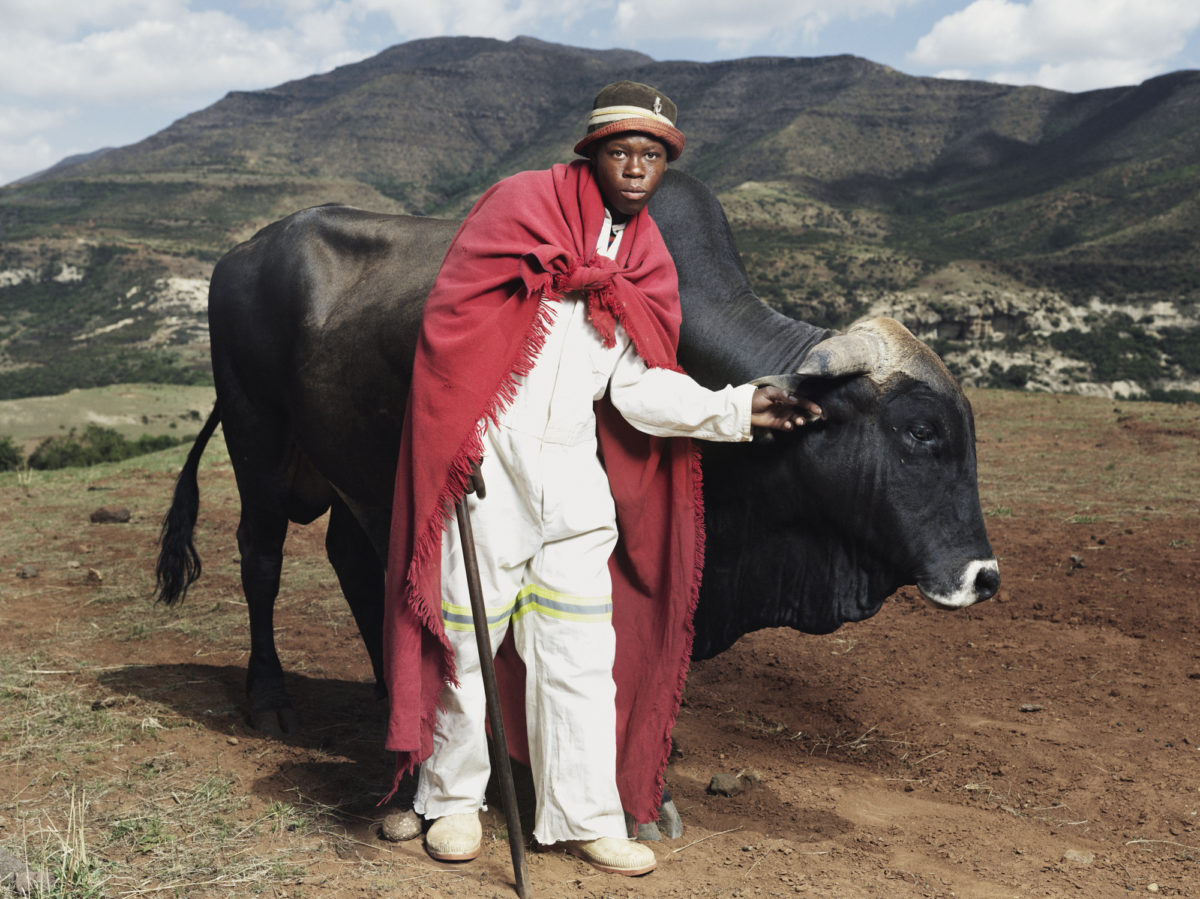 Tom Oldham first visited Lesotho in 2009, shooting for the NGO Riders for Health, on a whistle-stop shoot travelling through this mountain kingdom. On the winding, climbing roads he'd see herder boys tending to their animals and immediately imagined a series of images that he just couldn't shake from his mind – their distinctive silhouettes against the sky, these icons of Lesotho wrapped in the woollen blankets that provide their only protection from an intense sun or a brutal winter. This exhibition has been supported by Hasselblad, and it has been printed and framed by Metro Imaging.
Frieze Sculpture Park 2017, Regent's Park || Clare Lilley (5 Jul – 8 Oct)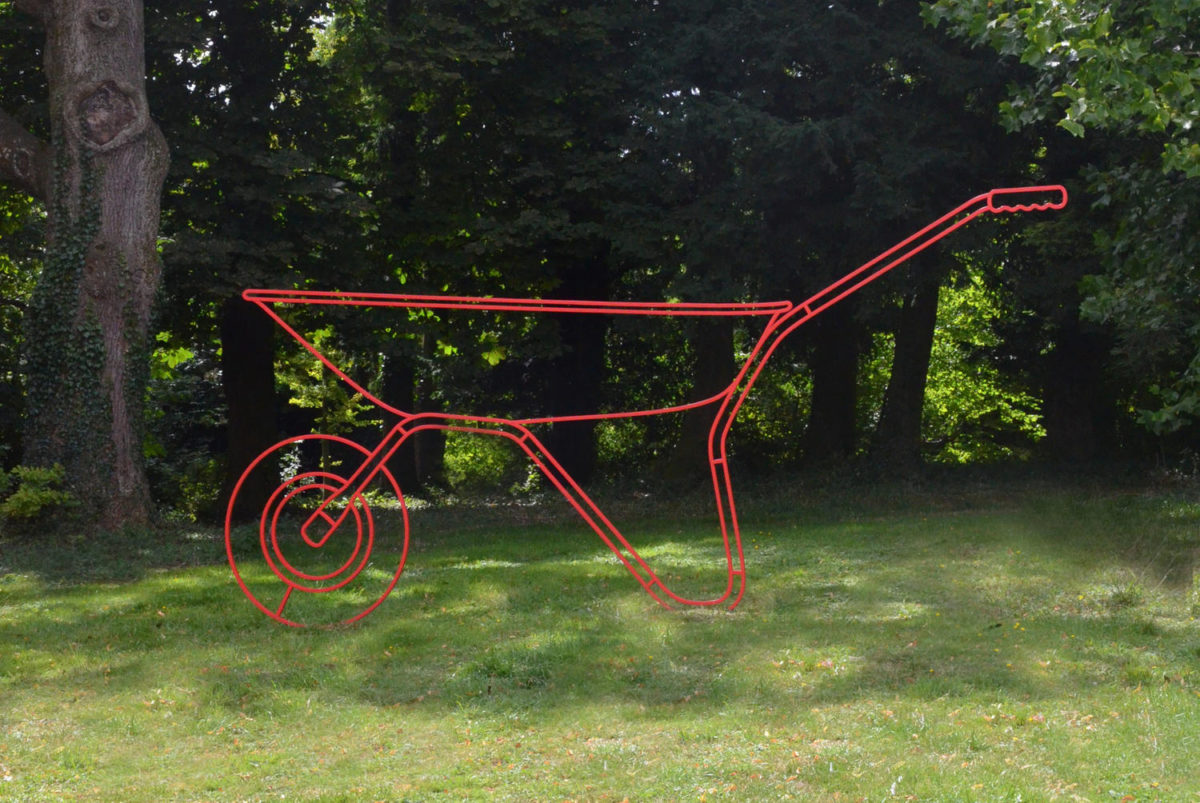 Frieze Sculpture will open from 5 July to 8 October, presenting a free out- door exhibition for London and its international visitors throughout the summer months. Selected by Clare Lilley (Director of Programme, Yorkshire Sculpture Park) and featuring leading galleries, Frieze's first-ever summer exhibition in The Regent's Park will bring together 25 new and significant works by 20th-century masters and leading contemporary artists from around the world, including Magdalena Abakanowicz, Rasheed Araeen, Urs Fischer, KAWS, Alicja Kwade, Michael Craig-Martin, Jaume Plensa, Thomas J Price, Ugo Rondinone, Sarah Sze, Hank Willis Thomas and Emily Young.
Un.Obscura, Goldsmiths MA Photography Degree Show 2017 || MA Photography Students (7 Jul – 10 Jul)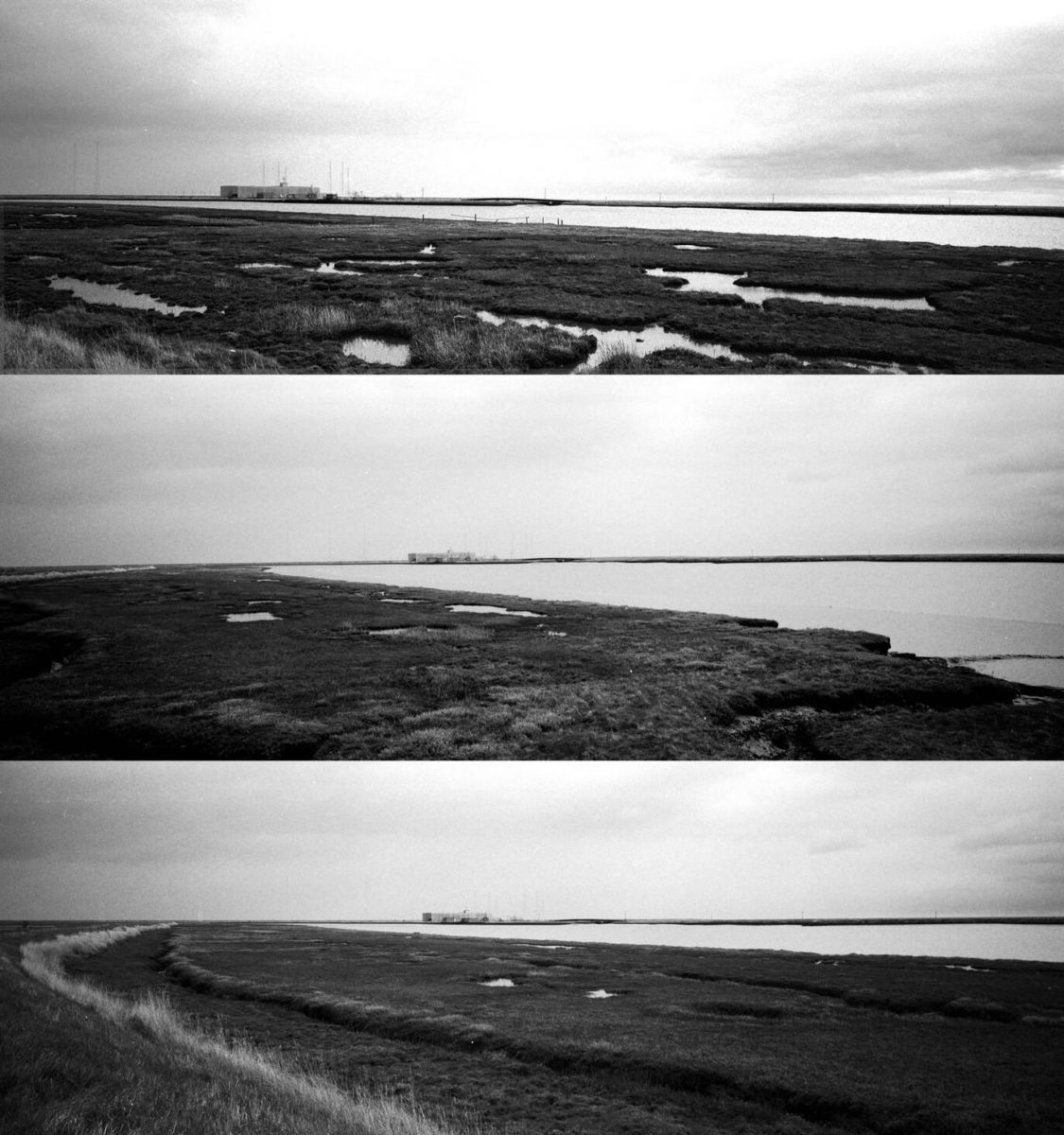 Photography is our dominant and most resilient visual mode, constantly in flux, redefining itself through waves of technological and cultural change. The pure image is so easily fused with animation, cinematography, interactivity and digital worlds, mutating into hybrid processes. These uncertainties are explored by the artists of Un.Obscura, shedding light into these new spaces, with or without the traditional notion of 'the camera'. This international collective embraces photography by exploring the computer-driven present while looking anew at its traditional organic roots, bringing influences from a kaleidoscope of individual backgrounds and global cultures. Together they produce work which transcends barriers between still and durational, tangible and virtual.
Paper & Clay, Contemporary Ceramics Centre || Paola Paronetto (13 Jul – 5 Aug)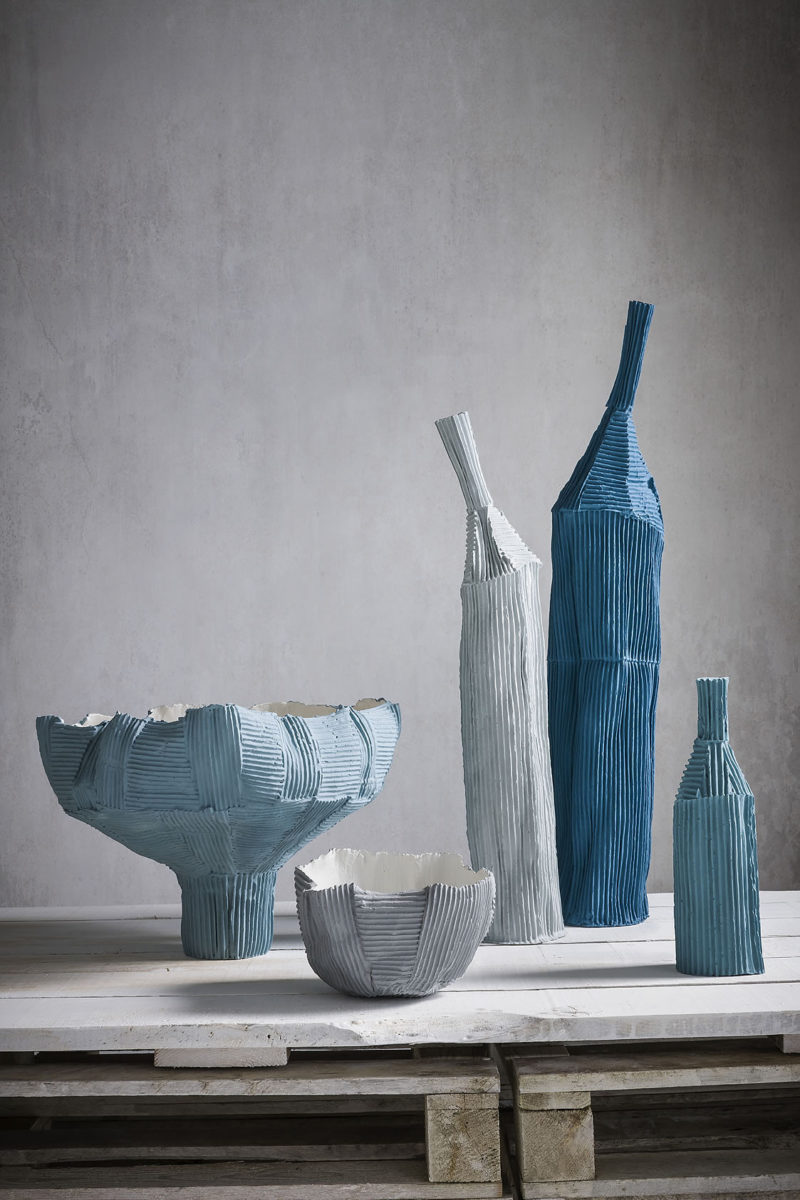 Paola Paronetto's work showcases her mastery of "paper clay," the result of thirty years of intense research, thousands of hours of practice, and a degree of serendipitous good fortune in the firing process. The sculptures take the forms of everyday objects – bottles, bowls, cacti – and makes them seem weightless, with textures of scrunched paper and corrugated card.
Fashion
Summer Sample Sale, Christopher Ræburn Studio || Christopher Ræburn (30 Jun – 2 Jul)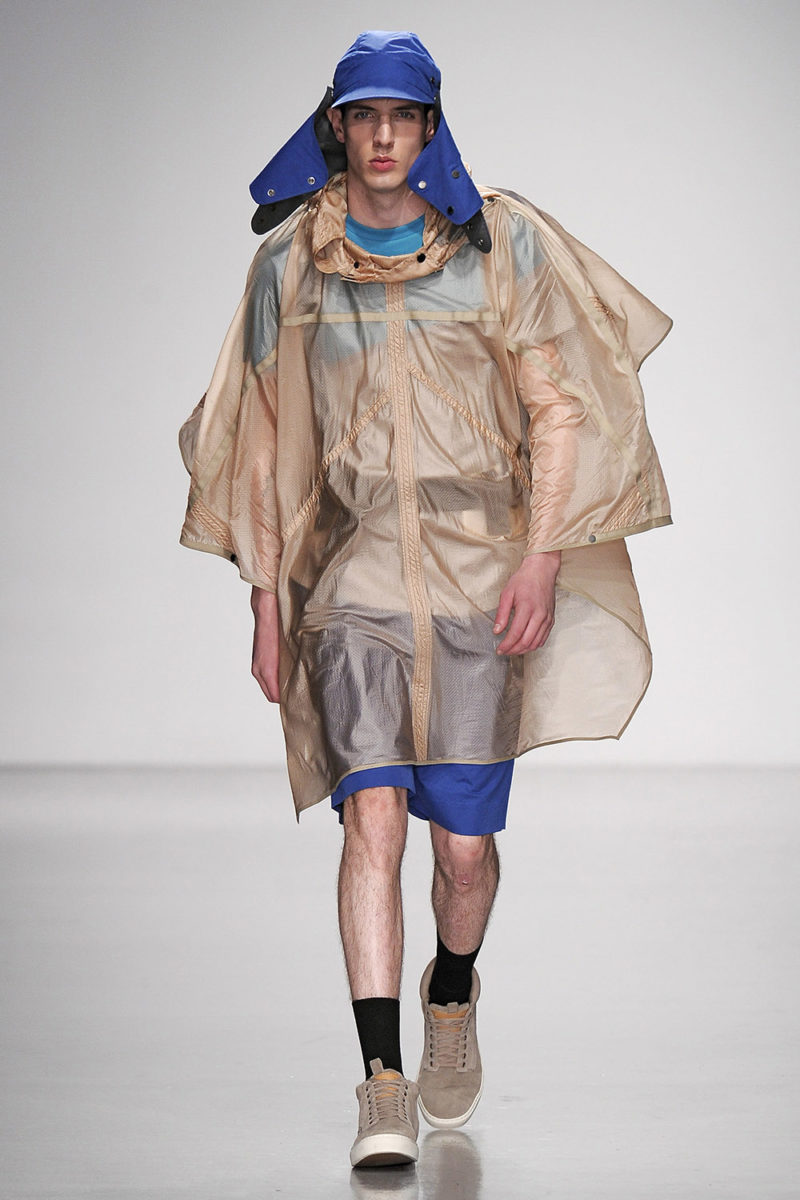 Christopher Ræburn, the British fashion designer with a unique and innovative approach to creating menswear and womenswear, is a graduate of London's Royal College of Art. Ræburn became known for his re-appropriation of military fabrics and in particular for iconic outerwear created from de-commissioned parachutes. The sample sale includes rare items, archive pieces and accessories. Everything will go on sale in the studio over the course of three days, with items discounted up to 80%.
The London Textile Fair, The Business Design Centre || John Kelley (19 – 20 Jul)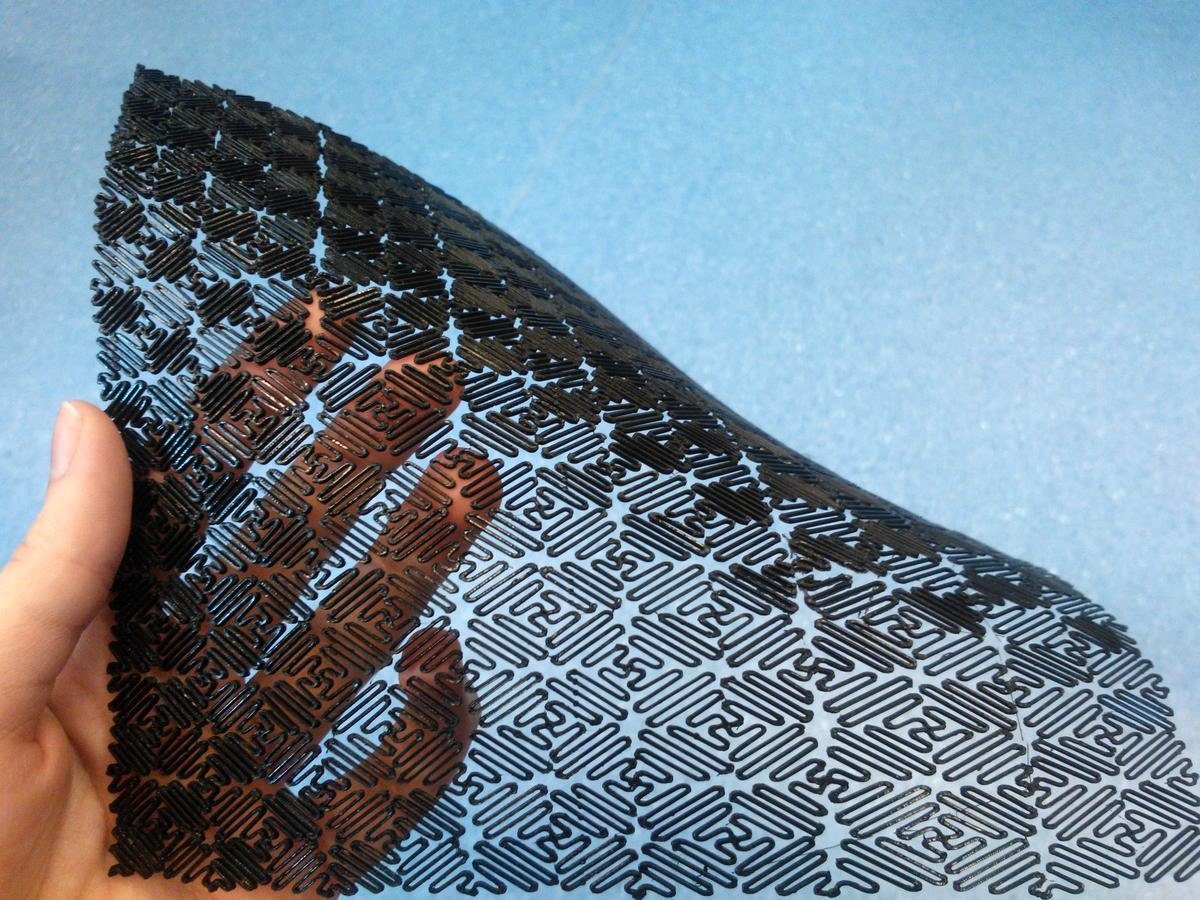 The London Textile Fair offers a unique platform for fashion fabrics, clothing, accessories print studios and vintage garments. TLTF provides manufacturers and their agents with the opportunity to showcase their products to the most influential British buyers and designers. The show, founded by John Kelley, is one of the top industry events within the UK with an increasing international appeal.
Fashion in Motion, V&A Sainsbury Gallery || Molly Goddard (7 Jul)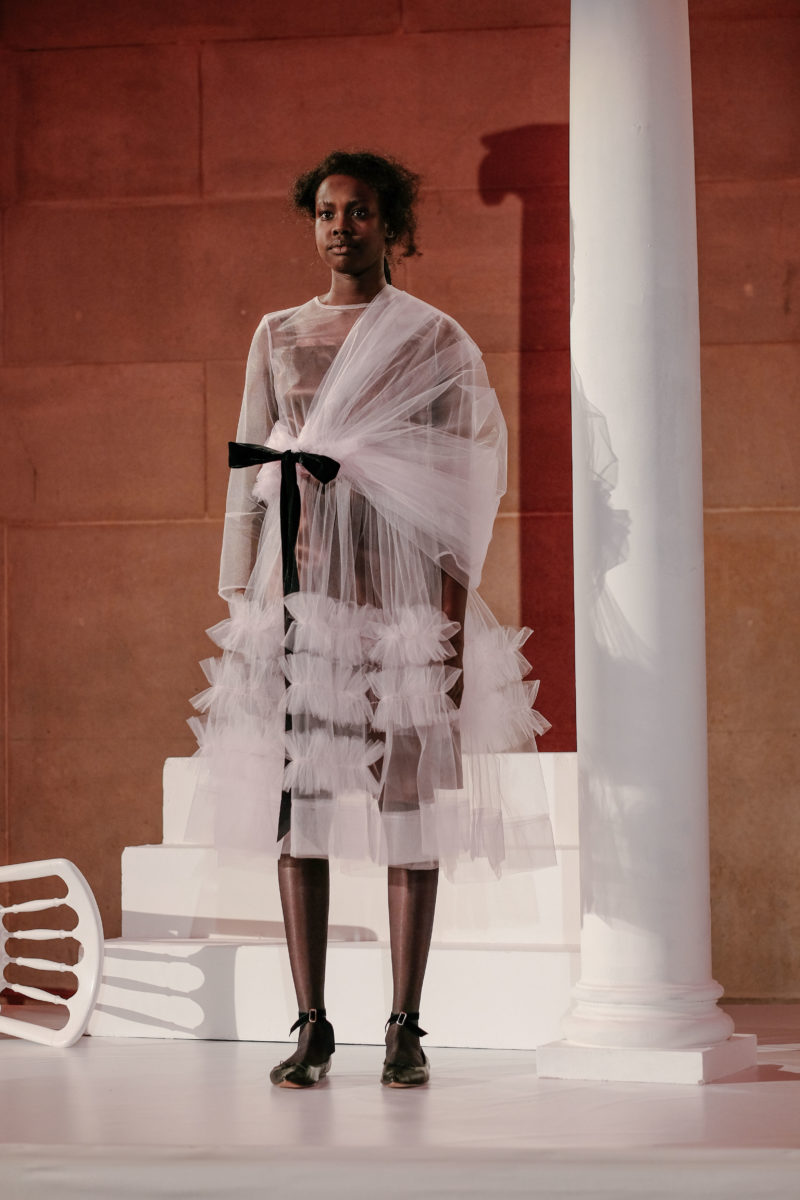 Fashion in Motion is a series of live catwalk shows at the V&A featuring leading fashion designers from across the world. London-based designer Molly Goddard will present her signature colourful and voluminous designs as part of the REVEAL Festival, celebrating the V&A's new Sainsbury Gallery. A graduate of Central Saint Martin's College, Molly Goddard specialises in traditional techniques such as hand pleating, smocking and crocheting. The event will comprise four free catwalk shows throughout the day, which will be staged at 13.00, 15.00, 17.00 and 20.00.
Events
Art Night 2017 || Fatoş Üstek (1 Jul)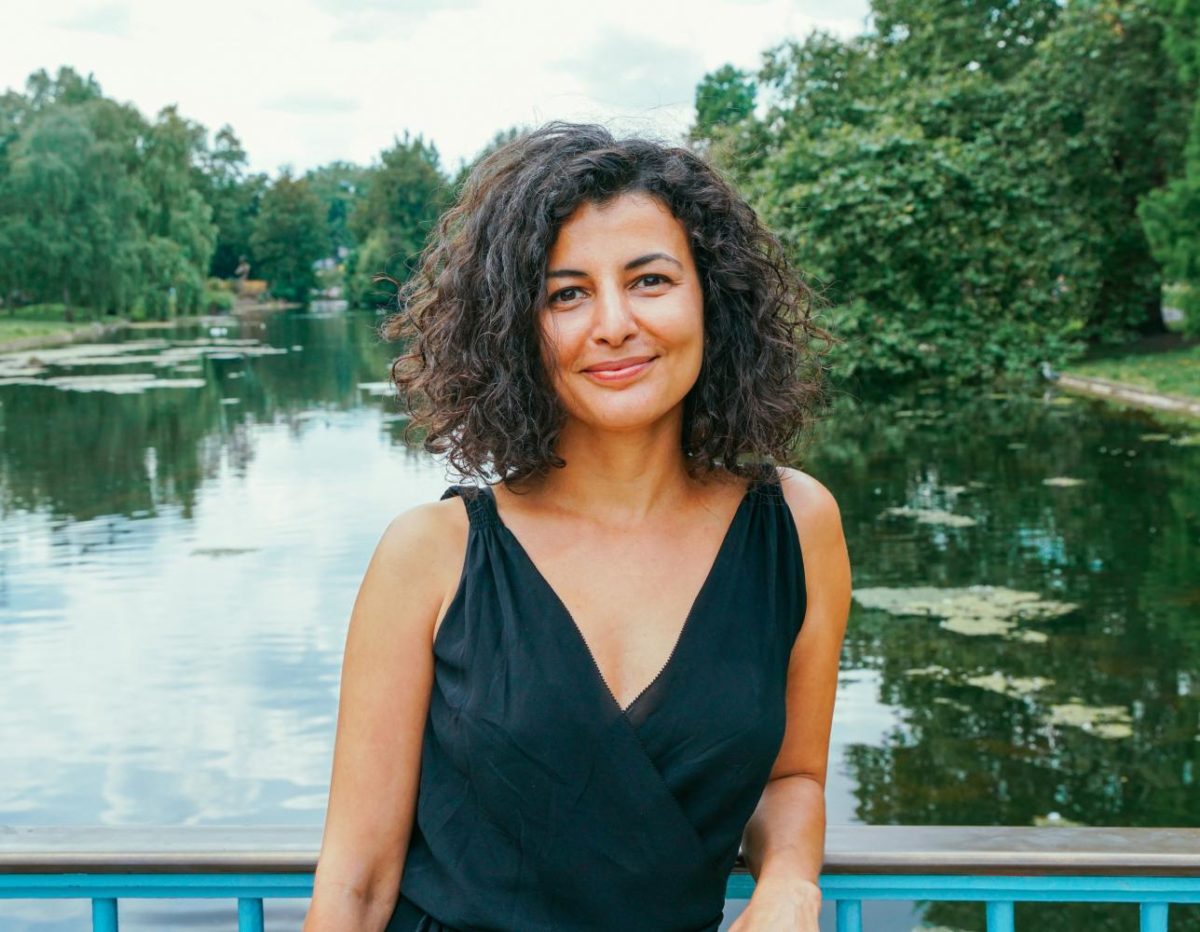 Art Night is a free contemporary arts festival that puts art into extraordinary locations around London for one night a year, encouraging the public to experience art and their city through entirely fresh eyes. Each year the festival partners with a leading cultural institution and curator, focusing on a different area of London to explore its distinctive identity, culture and architecture through various forms of art. A collaboration with the Whitechapel Gallery, curated by independent curator and writer Fatoş Üstek, the festival is supported by international auction house Phillips, and receives public funding from the National Lottery through Arts Council England.
IN-VISIBLE Culture Fest, ICA || Ibrahim Kamara, Jide Adetunji & Chidera Eggerue (22 Jul)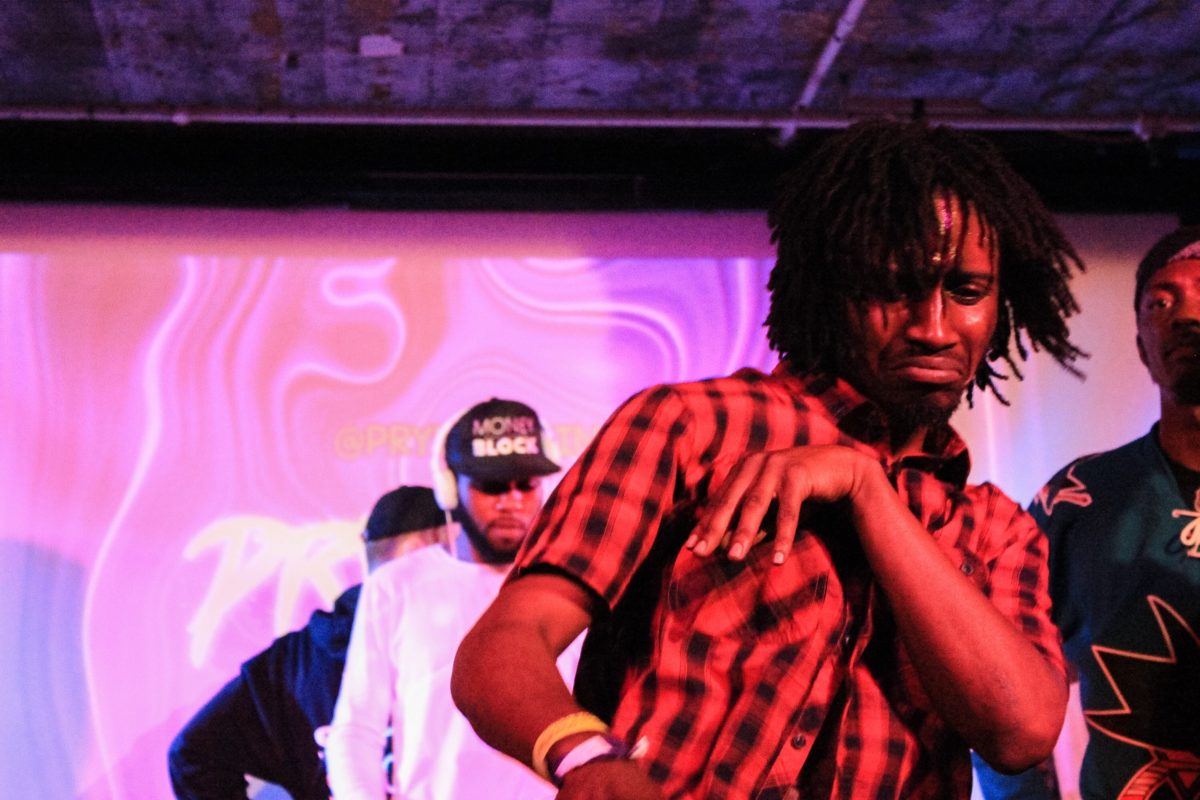 IN-VISIBLE Culture Fest, hosted at the ICA, seeks to make the invisible visible. Who gets access to the arts? Who gets to take home the money? Who gets to contribute to culture? And who's listening? Join GUAP Magazine and The Slumflower for an inspirational all-day festival of art, music, films and talks exploring themes of empowerment and social justice, with special guests including a cinema takeover by VICE UK.
Hampton Court Palace Flower Show || Sue Biggs (4 – 9 Jul)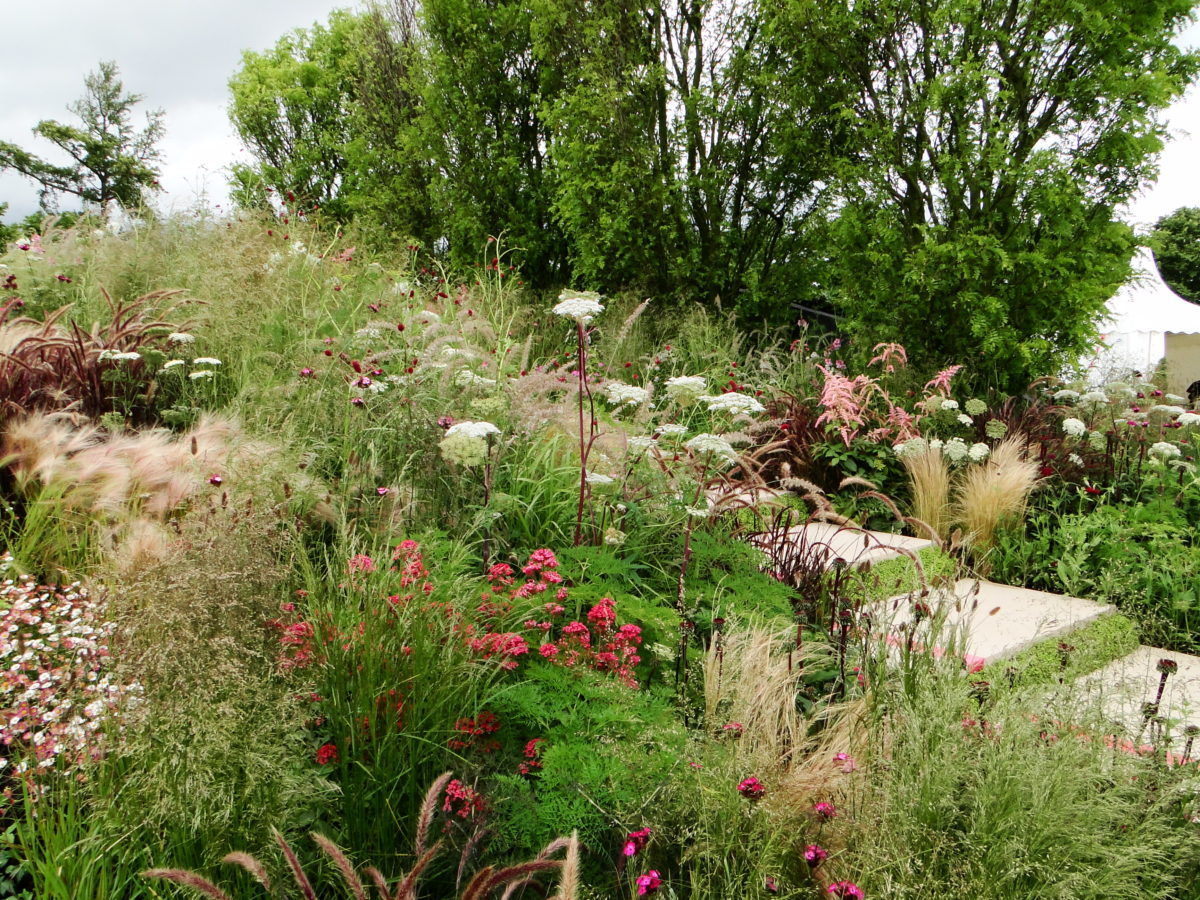 The Hampton Court Palace Flower Show will run for six days giving the public the chance to immerse themselves in displays, showcasing more than 250,000 flowers. Along with vibrant garden shows, there will be the butterfly dome, talks and events, activities for children and over 300 stalls selling gardening products and artisan foods.
#Me My_Selfie And I, Saatchi Gallery || Will Storr, Sarah Diefenbach & Clemency Burton-Hill (5 Jul)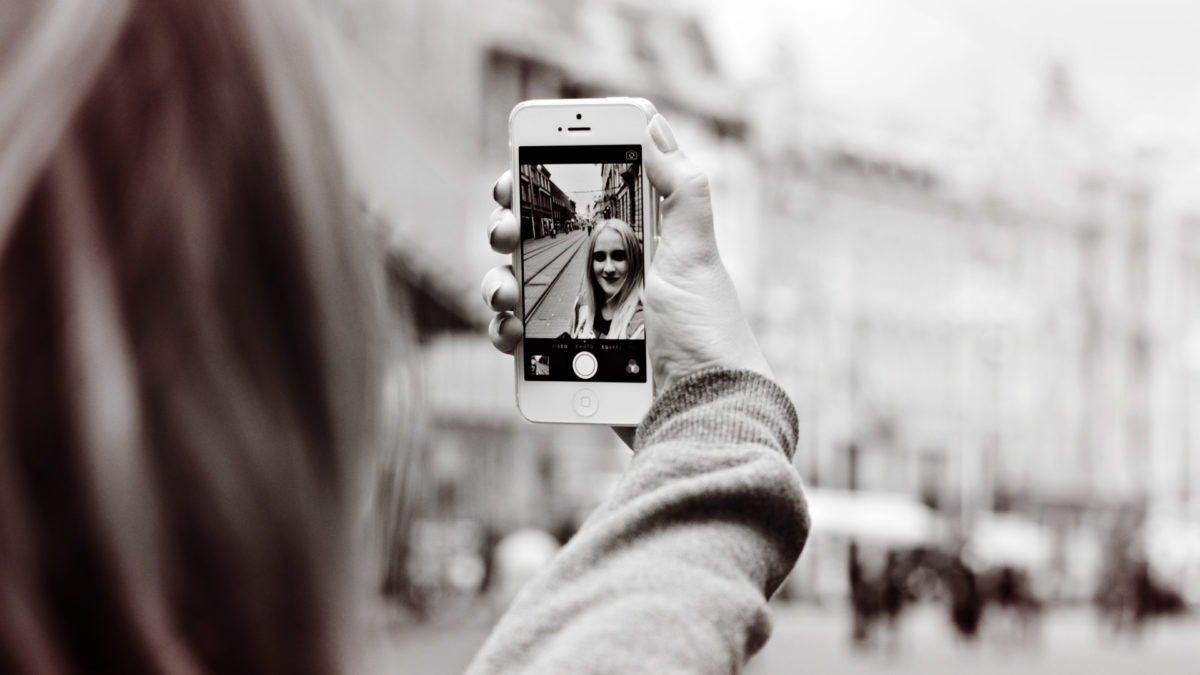 Selfie To Self-Expression, currently on display at the Saatchi Gallery, delivers an evening of debate, bringing together a panel from the worlds of cultural criticism, social media and neuroscience to discuss the impact of selfie culture from a multitude of perspectives. Everyone from the Pope to Obama has appeared in one. The question is, what effect is this cultural addiction having on us? Do we look out at our exciting world as observers full of curiosity, or do we simply wonder how we look in it, and what filter would work best? Has the selfie reduced life to a popularity contest governed by likes, Instagram followers and Facebook friends?
Performance
Yerma, Young Vic || Simon Stone (26 Jul – 30 Aug)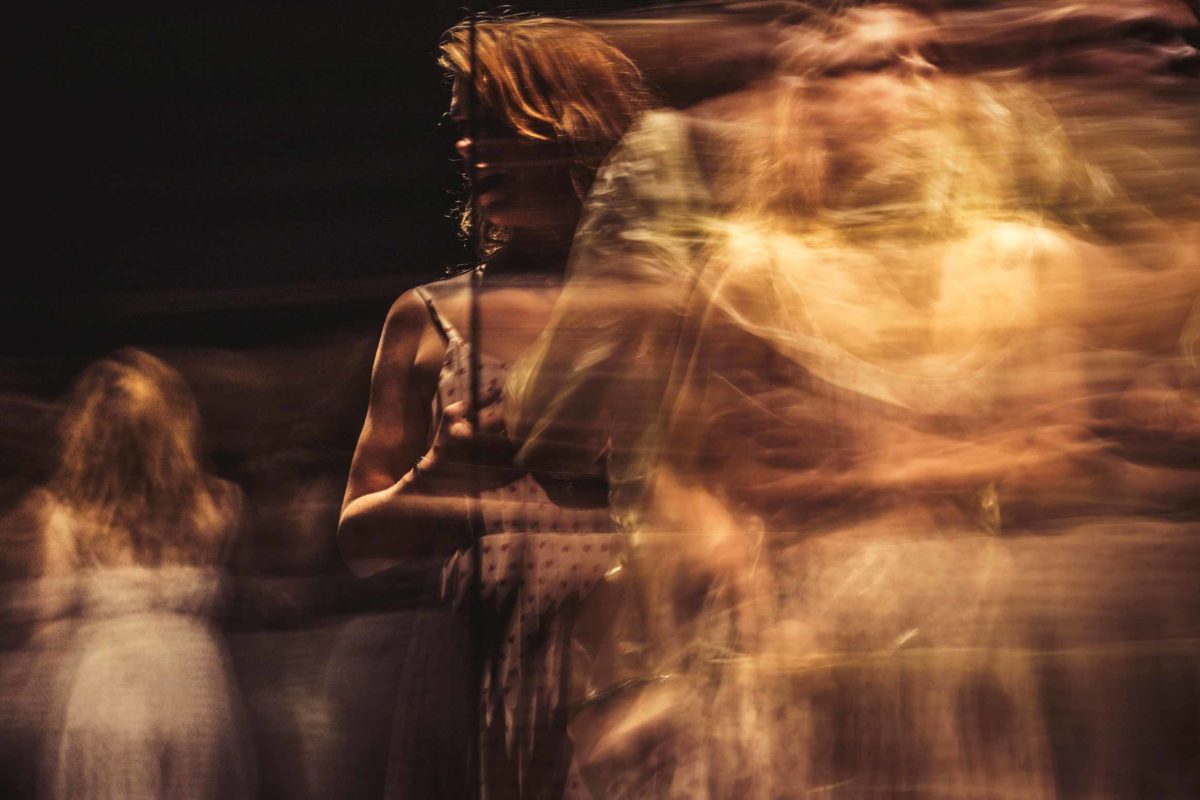 2016's biggest hit returns for a strictly limited run. The extraordinary Billie Piper plays a woman driven to the unthinkable by her desperate desire to have a child. Simon Stone creates a radical new production of Lorca's achingly powerful masterpiece. General tickets for the performance are sold out but the public are still able to join the returns queue.
nicht schlafen, Sadler's Wells || Alain Platel & les ballets C de la B (30 Jun – 1 Jul)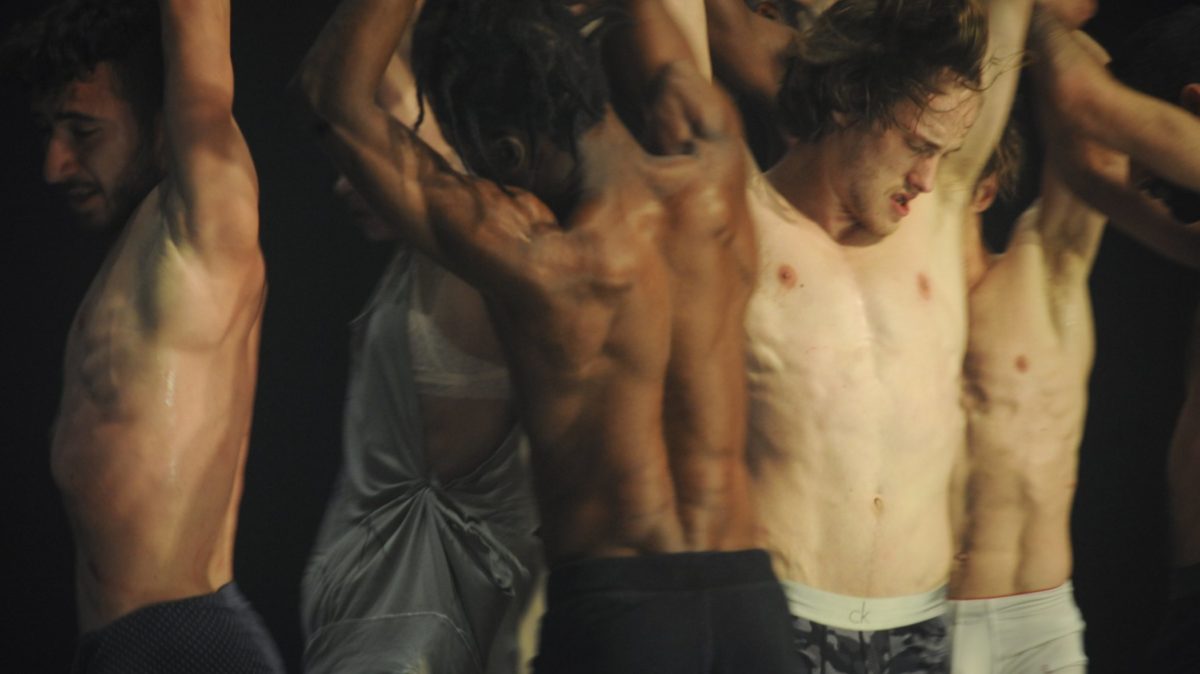 The trailblazing Alain Platel returns with nine dancers from his critically acclaimed contemporary ensemble les ballets C de la B, for the dark and moving nicht schlafen. Inspired by the music of Gustav Mahler and the time the composer lived in, Alain Platel draws parallels between the music and the troubled early years of the 20th century in Europe. Platel's regular collaborator, Steven Prengels, uses African polyphonic chants, cowbells and the sounds of sleeping animals to create a surprising soundscape in contrast with Gustav Mahler's adagios and symphonies, confronting Western classical music with African culture.
Feature image: Yerma (via Young Vic)