The Best Food & Hospitality Openings This July
July brings a whole host of promising new hospitality openings, including Nobu Matsuhisa's first London hotel, Asian-inspired burgers from Alan Yau and Robin Leigh, Asma Khan's first permanent Soho site, and lots more. Something Curated compiles a list of the most exciting openings to try this month, taking a closer look at the founders and proprietors behind the diverse concepts.
Nobu Hotel Shoreditch || Nobu Matsuhisa (Open)
Shoreditch continues to evolve as Nobu Matsushisa opened his first London hotel over the weekend. Presented like an art gallery and planted in the centre of the east London district, the new hotel boasts 150 rooms, a 240-seater restaurant and a modern, distinctive Japanese interior, featuring golds and dark hues. The new hotel was designed by Ron Arad Architects and Ben Adams Architects, with interiors by local designers, Studio Mica. Pioneered and created by Chef Nobu Matsuhisa, the iconic Nobu menu is influenced by his years of studying Japanese cuisine in Tokyo and his extensive travels. As well as the classics, Nobu Shoreditch serves unique plates inspired by the creativity and vibrancy of the local area.
ICHIBUNS || Alan Yau & Robin Leigh (21 July)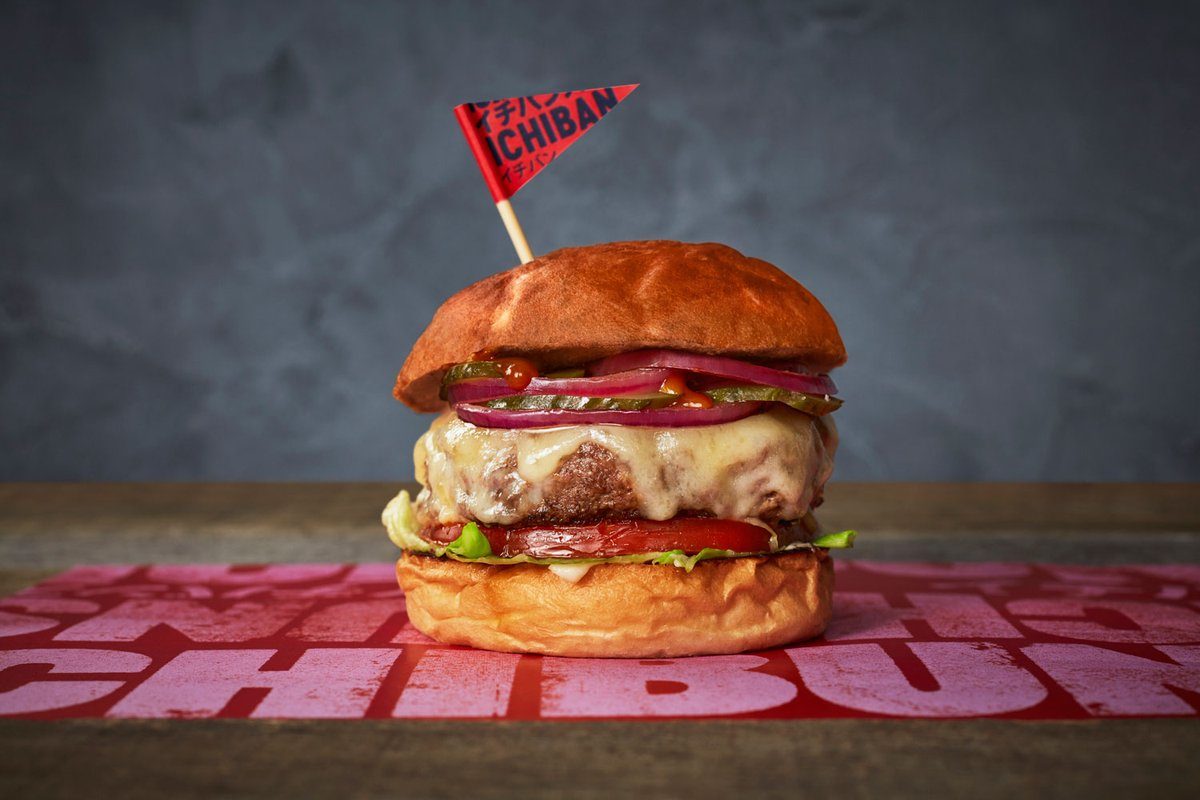 ICHIBUNS is the latest concept from restaurateurs Alan Yau and Robin Leigh, behind Hakkasan and Busaba. Fitted out with kitsch Tokyo-inspired decor, you can expect to find ramen with wagyu beef and king crab on the menu, along with burgers made with a mix of wagyu and prime British grass-fed beef, and crispy Japanese Snow Crab spring rolls. There are green tea profiteroles for dessert and Ichi Shakes which include the Sakura Blossom – milk and cherry ice cream, with marinated cherries, marshmallows and cherry sauce. Set to open in Soho, this decidedly casual offering from the pair has garnered much anticipation.
Ikoyi || Jeremy Chan & Iré Hassan-Odukale (15 July)
Ikoyi comes from co-founders Jeremy Chan and Iré Hassan-Odukale. Head chef Chan has worked with Heston Blumenthal and at Noma and Hibiscus while Hassan-Odukale takes charge of front-of-house. The concept is largely inspired by Hassan-Odukale's roots in Nigeria, with a menu based on West African regions and Jollof cuisine. The duo were briefly residents at Carousel last year, where they used ingredients including dried crayfish, fermented locust beans, creating dishes such as bone marrow and groundnut stew with rice masa pancake, as well as whole BBQ octopus with braised pumpkin and radish leaves.
Darjeeling Express || Asma Khan (Open)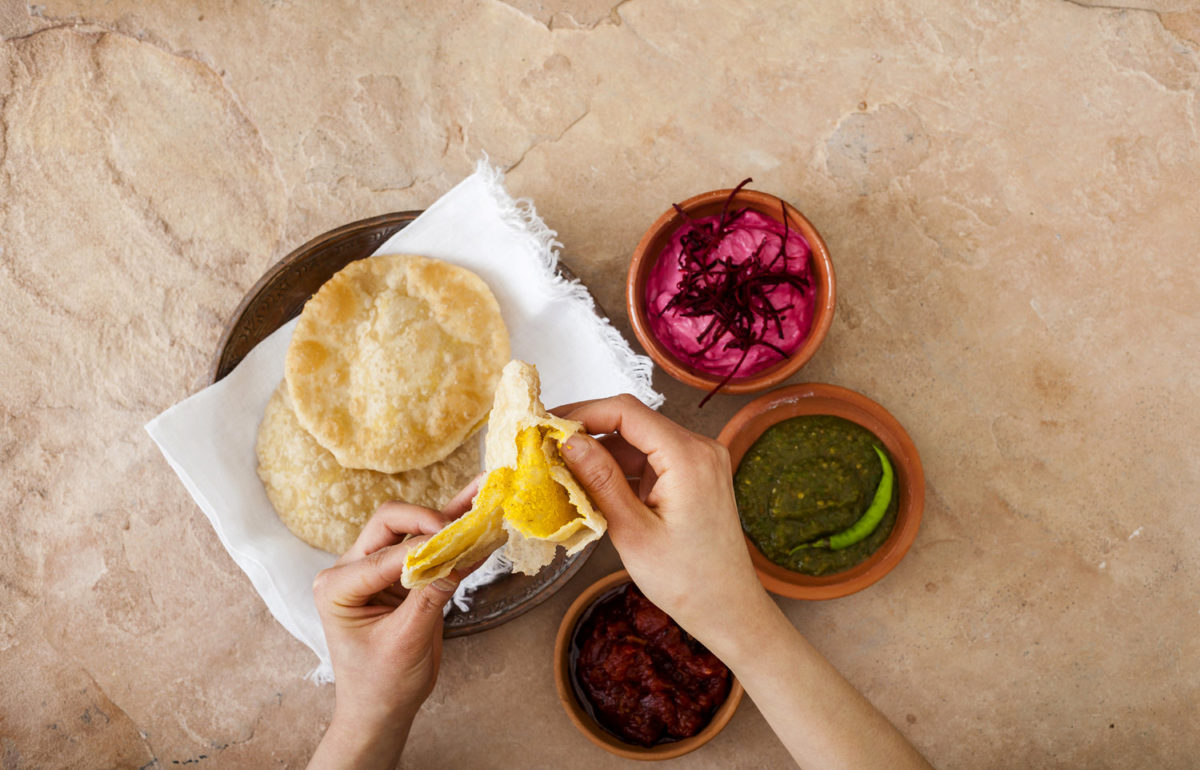 After four years of running the popular supperclub Darjeeling Express, Asma Khan launches her first permanent site. The food is a true homage to Khan's Mughlai ancestry and the busy streets of Calcutta, where she grew up. What results is a mélange of street food like papri chaat and royal recipes like lamb dum biryani, that take you on a journey from Calcutta in the east of India to Hyderabad in the south. Food here is served the way Indian food is meant to be eaten – platters of dishes boasting texture and flavours which complement each other, encouraging you to gather and share.
The Garden Cafe || Harry Kaufman & George Ryle (Open)
It was closed down back in 2015, but Lambeth's Garden Museum has reopened, complete with a brand new restaurant, with Harry Kaufman and George Ryle at the helm. The duo have compiled an impressive CV under their collective belt, with Kaufman gaining experience at St John Bread & Wine and Lyles, while George Ryle has worked at Padella and Primeur. Now, after knowing each other for 10 years, they've decided to team up to bring a daily-changing, seasonal menu to the new pavilion attached to the Garden Museum. The venue is framed by gardens from award-winning garden designers Dan Pearson and Christopher Bradley-Hole.
The Wigmore || Michel Roux Jnr (TBC)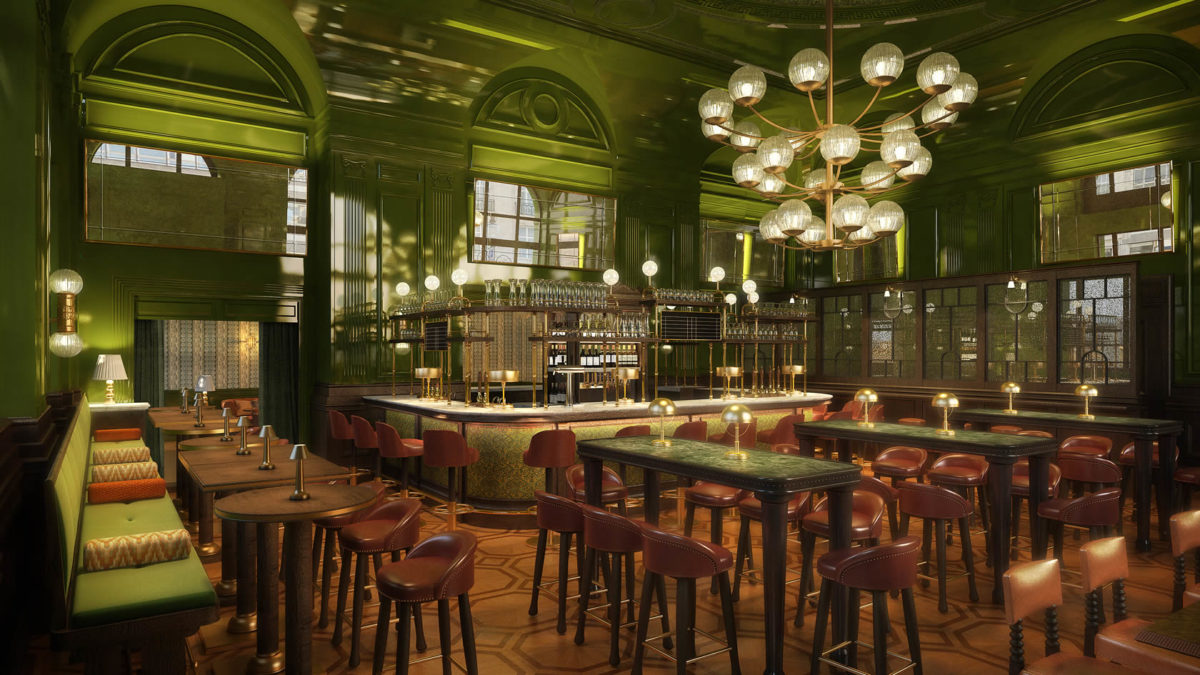 Michel Roux Jnr already has a close relationship with The Langham, running the Roux at the Landau restaurant. Now they're joining up again for their next venture, right next door to the London hotel. Martin Brudnizki is behind the design, which takes inspiration from classic London pubs. As for the food, expect a very British offering; a braised veal and ham pie, devilled lamb's kidneys and paprika-glazed short rib with bone marrow crumb, all feature on the menu. And on the drinks side, they'll have local ales and their own brew, as well as cups of punch and "house "hoptails" too.
Granger & Co. Chelsea || Bill Granger (Open)
A new Bill Granger restaurant has opened its doors in Chelsea. The Australian style diner is the fourth branch to grace London, proving its popularity. Granger opened his first restaurant in Sydney's Darlinghurst in 1993, expanding out over the years. The menu comprises of breakfast, including their much-loved pancakes, lunch, dinner and an extensive drinks list. The restaurant replicates the vibes and beach atmosphere of the original eatery, teaming it with high quality ingredients and excellent service.
Coupette || Chris Moore, Franck Dedieu & Dan Schofield (Open)
Coupette comes from former head bartender at The Savoy's Beaufort Bar, Chris Moore, bolstered by a head bartender from the Redwood rum bar in Lyon, Franck Dedieu, and an assistant manager from 69 Colebrooke Row, Dan Schofield. The bar brings French drinks into the spotlight, especially at the bi-monthly tasting nights known as the Calvados Club, when producers and growers will fly over from France to personally guide you through these regional gems. On the menu, you can expect to find Champagne from small-scale growers, vermouths and calvados worked into cocktails like the Apples (made of calvados and carbonated pressed apples), Champagne piña coladas, and truffled white negronis.
Hoppers, St Christopher's Place || Jyotin, Karam & Sunaina Sethi (Opening this Autumn)
JKS Restaurants has announced that they will open a second Hoppers, the restaurant inspired by the roadside shacks of Tamil Nadu and Sri Lanka, on 77 Wigmore Street in Marylebone, this autumn, offering reservations for lunch and dinner for the first time. The new venue will be considerably larger than the original, accommodating 85 guests across two floors with an additional 16 seats available on an outside terrace. Interiors will be designed by Article Design Studio and will take inspiration from Sri Lankan celebrated architect Geoffrey Bawa and his early works on "tropical monochromatic modernism", breaking down the barrier between inside and outside space.
Feature image via Nobu Hotel Shoreditch