Robin Derrick: Creative Director & Fashion Photographer
A veteran creative director, working with some of the UK's most prominent fashion titles, Robin Derrick's career spans contributions to i-D, The FACE, ELLE, Arena, Harper's Bazaar, Porter and British Vogue. Presently at the helm of Spring Studios, an integrated creative agency offering end-to-end production alongside state-of-the-art studios and events spaces, Derrick leads the platform which comprehensively manages international advertising campaigns for fashion, beauty, lifestyle and luxury brands, as well as numerous other diverse creative projects. With offices in London, New York and Milan, Spring serves a roster of eminent clients including Mulberry and Marc Jacobs.
As a teenager, the encounter with Guy Bourdin's elegant and subversive photographs left a strong impression on Derrick, who decided that he wanted to pursue a graphic design course at Central Saint Martins School. Once enrolled, he soon began to work for i-D under the direction of Terry Jones. Upon graduation, he joined The FACE as Art Director before leaving for Italy in pursuit of new experiences. i-D and The FACE were both created in 1980 as a of statement against big style institutions. These publications approached fashion from a documentary perspective and they were desirous to show what was happening on London's streets. For years, they provided radical young creatives with their key breaks. One notable example is Nick Knight. His black and white photographs of skinheads were published for the first time in i-D under Derrick's direction.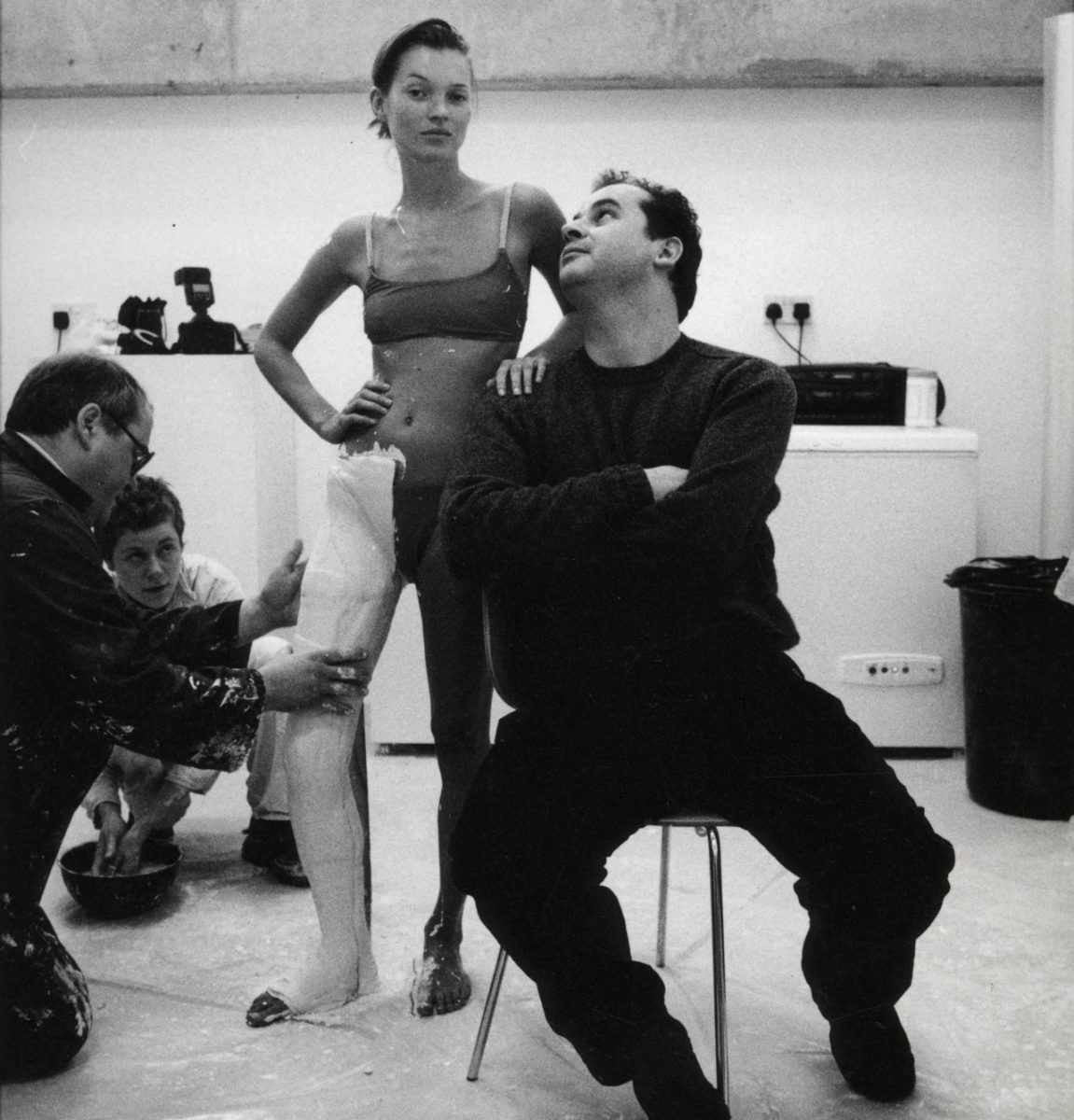 Although Derrick fully took part in this movement, by the end of the 80s, he started gravitating towards a more constructed approach of beauty and fashion photography. In Milan, he helped launch the Italian version of ELLE. His slick layouts, logos and choice of fonts greatly contributed to the success of the magazine. As his visual style was gaining praise, Glamour reached out to him to design the French declination of the original title. These formative years abroad allowed him to forge his identity and return to London loaded with ideas.
In 1993, British Vogue first appointed him Art Director and then in 2001 Creative Director. During the nineteen years he worked with the magazine, Derrick collaborated with some of the top talent out there. Photographers in the likes of Irving Penn, Terry Richardson, Peter Lindbergh and Patrick Demarchelier all shot some of Vogue's iconic covers. From whom to put on the cover to making an original statement that is commercially viable, Derrick fully understands the tricks behind powerful imagery as well as lucrative marketing.
On the side of his job at Vogue, Derrick also supervised campaigns for Georgio Armani and exhibited his own photography. In 2011, he left Vogue for Spring Studios where he now works with international clients that include Lacoste, Calvin Klein, KIKO, Porsche, Google, Versace and Nexxus. Still, not forgetting his roots in publishing, he did oversee the design of Porter, as well as the modern version of Harper's Bazaar. When it comes to creating aspirational content for luxury brands, Derrick's expertise is second to none and over the years, despite many technological changes effecting the media industry, he always managed to stay cutting-edge.
On the art directors he admires:
"I have some art director heroes. Marvin Israel is the lesser-known art director who followed Alexey Brodovitch at American magazine Harper's Bazaar in the 1960s – creatively, the most beautiful period of the magazine, to my eye. Also I respect the career of David King, who was the art director of The Sunday Times, which I loved growing up." – The Independent
On launching a new magazine:
"You know what I wouldn't do? Launch another style, fashion or music magazine. If I see another independent magazine that is desperate for a Prada ad in it… please. Why? I love that the fashion industry has supported the new talent, but it seems to me that right now is the time to be political and global. And yet people are still launching style magazines and I do not understand it." – The Business of Fashion
On women:
"Vogue publishes images of women for women to look at, a mechanism that, being a man and the creative director of Vogue, I have always found fascinating. Women like to look at attractive images of women. Sometimes romantic, sometimes erotic, even if the meaning of those words has changed over the years. There is a shared joy a woman gets from looking at an attractive other." – The Independent
Feature image: The FACE, 1986 | Photography by Nick Knight & Styling by Simon Foxton (via Robin Derrick)
Words by Caroline Astaes