Bang Bang Oriental: An Asian Super Foodhall Comes To North London
From 1997, the Oriental City food court, once based on the site of the newly launched Bang Bang Oriental Foodhall, was a thriving food destination for the people of North West London, offering a variety of cuisines from across Asia. Oriental City closed in 2008, receiving planning permission for a major redevelopment; at the heart of the new project is the Bang Bang Oriental Foodhall, which opened this month, designed with the aim of creating a landmark destination for Edgware Road, Colindale and the rest of the city.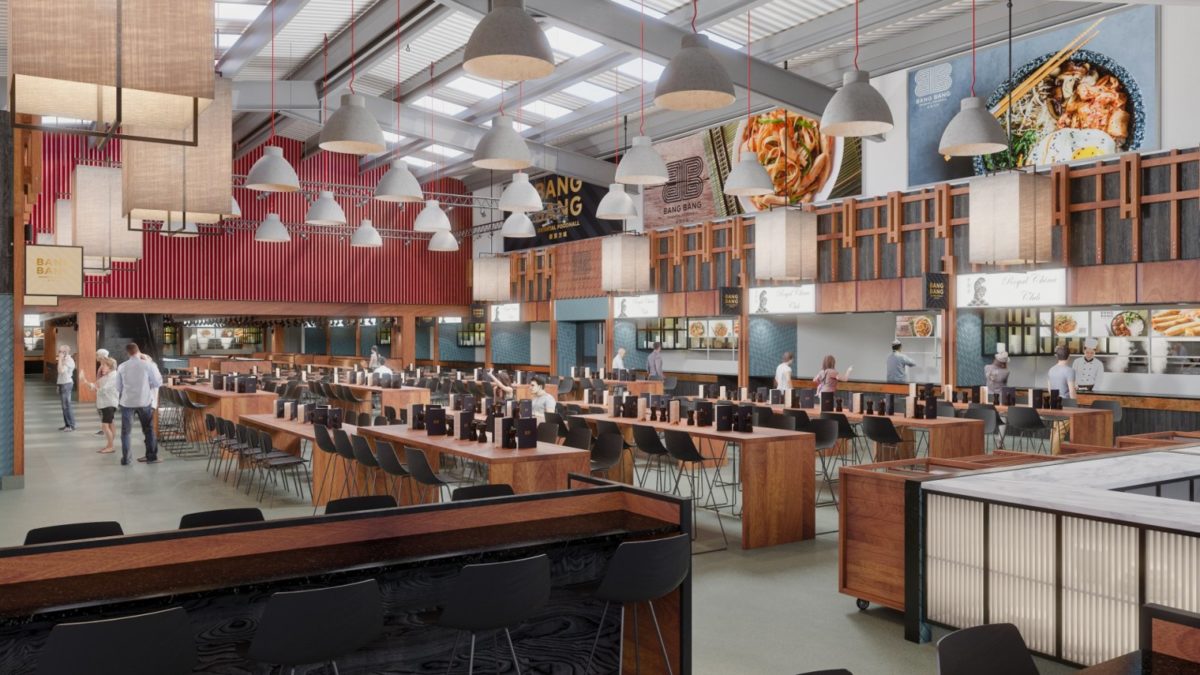 The concept builds on the site's history as a hub for the Asian community and drives it forward for a spirited new generation. Set across 32,000 square feet, the space reverberates with an energetic and eclectic mix of Chinese, Korean, Japanese, Indian, Vietnamese and Malaysian influences, celebrating the breadth of Asia's vibrant cultures. The flagship restaurant, situated on the ground floor, serves dim sum lunches, with a more extensive, traditional Chinese menu in the evenings.
There's so much on offer that it is difficult to know where to begin. The kiosks are serving the food of Vietnam, Thailand, Malaysia, Korea, Japan, India and more, with a definite focus on China. Wonderful Patisseries have brought their Instagram-friendly matcha soft serve ice cream, piled high into fish shaped cones, while Four Seasons have settled in with their lacquered Cantonese roast duck. There's Janchi Korean Kitchen serving bimbimbap, ICHIBAN with their yakitori, Xi Home for dumlings, Little Thai Silk for speciality curries, Chatime for drinks, and many more options to choose from.
The interiors of Bang Bang Oriental Foodhall have been designed by architects Stiff + Trevillion, capturing the theatre and energy of Asian street food markets, alongside a modern restaurant experience. A representative of Bang Bang Oriental Foodhall, Ying-Chu Chen, said: "The venue will be hugely beneficial for local residents, with a community centre available to hire free of charge for up to 60 hours a week." The venue's design incorporates wide pavements and a landscaped outdoor area, intended to be used for alfresco activities or for hosting cultural and community events.
Bang Bang Oriental Foodhall – 399 Edgware Road, London NW9 0AS