Isaac Mchale: Chef & Restaurateur
When he opened The Clove Club in 2013, Isaac Mchale championed a movement in Britain, celebrating the art of fine dining without the usual formalities. Situated inside Shoreditch Town Hall, the relaxed setting combined with exceptional hospitality and a special care for local ingredients quickly propelled The Clove Club to the forefront of the must-try venues in London. Within one year of its launch, the restaurant was awarded a Michelin star and it is now ranked number 26 in The World's 50 Best Restaurants list.
Born in Orkney, Scotland, Isaac Mchale's grew up in Glasgow. The city's Pakistani and Indian communities greatly influenced Mchale's taste and as a seven-year-old boy, one of the first dishes he prepared for his family was pakora. His obsession with food only grew stronger with the years and at fourteen he started working for a fishmonger on Saturdays and school holidays. He later took a job as a dishwasher in a neighborhood restaurant. Interested in becoming a food product designer, he enrolled in a food chemistry course at Glasgow University – an undertaking that turned out to be unsuccessful as he dropped out after nine months to go cook full time.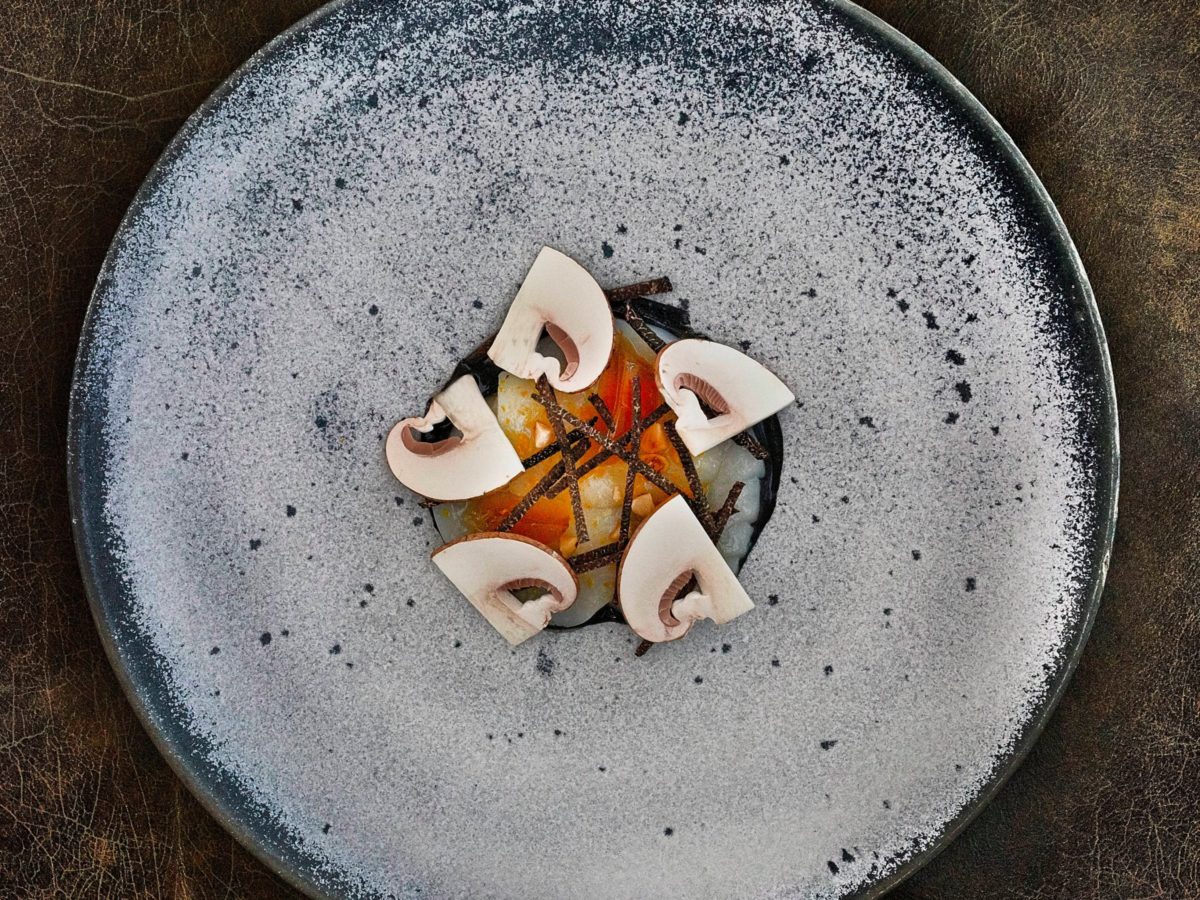 Mchale embarked on a series of internships with the aim to broaden his taste buds and learn about the dining business. Among others, he cut his teeth cooking under the leadership of Mark Best (Marque) in Sydney, René Redzepi (Noma) in Copenhagen and Tom Aikens (Elystan Street) in London. The young chef then perfected his skills during the six years he spent with Brett Graham at the two-Michelin starred Ledbury in Notting Hill.
After the Ledbury he partnered up with Ben Greeno and James Lowe to form the 'Young Turks' collective. Together, they created supper clubs all over London before settling down for a six-months residency above the Ten Bells pub in Spitalfields. While their events acquired semi-legendary status in the food community, they also toured the world appearing in unconventional locations announced on Twitter just a few days before.
Their ideals, including eating more vegetables, reclaiming neglected British ingredients, updating antique recipes and offering unexpected drinks, struck a chord with Londoners. Mchale used these very same principles when he opened The Clove Club. This time, he worked with Daniel Willis and Johny Smith (previously at St John) and they used crowd-funding to collect the money they needed to launch the restaurant. The five-course tasting menu pays tribute to Mchale's Scottish roots and signature dishes include warm haggis buns, raw Orkey scallop with hazelnut, clementine and autumn truffle, and black pudding with Braeburn apple and chicory relish. The carefully chosen ingredients are both perfectly combined and gorgeously presented on the plate.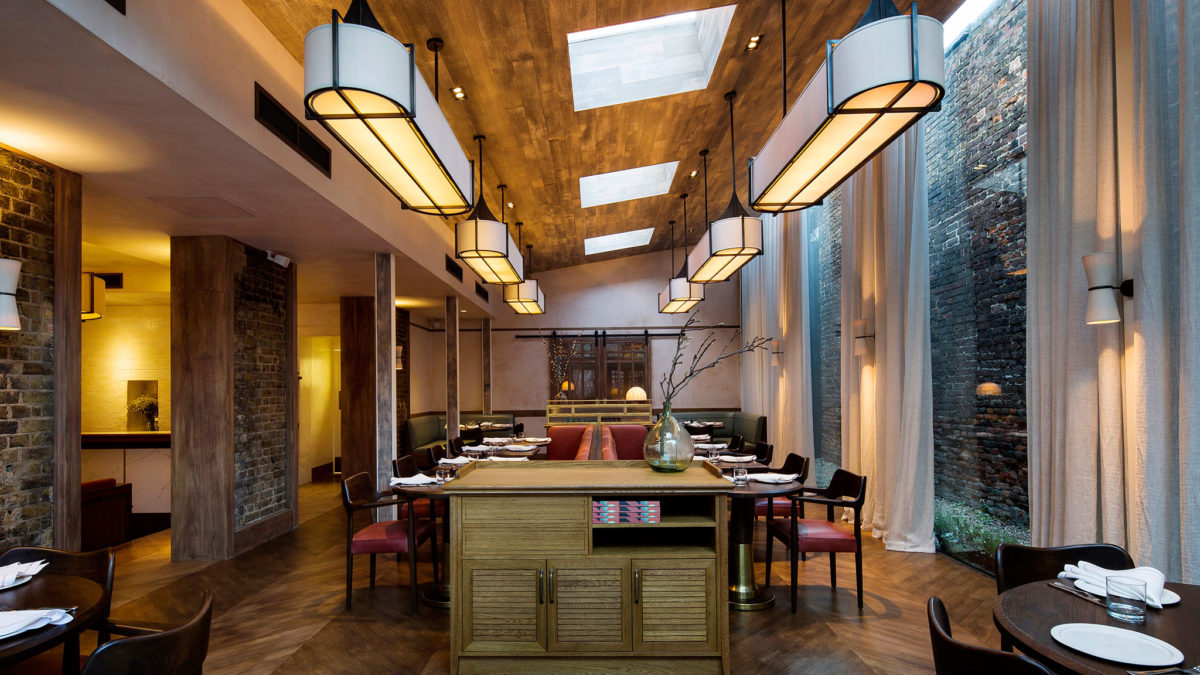 Now, after four years of running a critically acclaimed venture, the trio has recently launched a new eatery in Clerkenwell. Called Luca, it is more insouciant and focuses on Italian cuisine with a British twist. Mchale's wish to bring simple and artfully executed food to London's tables triggered a profound shift in the way British cuisine is conceived; a shift he didn't necessarily foresee but one that pushed him under the spotlight. A man dedicated to his craft, Mcale will undoubtedly seduce many more palates in times to come.
On knowing your trade:
"If you're a chef, you should know how to make bread or chocolate or salami. You don't have to be a master, but you should have an understanding. It's like being a doctor who is OK with hearts but doesn't know what to do when you break a leg – it feels like an incomplete knowledge of your trade." – The Guardian, 2015
On failing to qualify for Junior MasterChef:
"I remember watching TV aged about eight and thinking all the people who got on clearly had posh parents —they were all doing fillet of beef with port reduction and those boring, country-house hotel type dishes. My recipe was for a Scottish langoustine tom yum soup, which would have been delicious, but that was in the days when if you were 'serious' about food then what you cooked was French." – Evening Standard, 2016
On working at Noma, Copenhagen:
"In 2008 I went to Noma and it was No 10 on the World's 50 Best Restaurants list. I only went there for a month but it was an eye-opening experience. Noma gets a lot of credit for their food, but one of the most important things Rene Redzepi created was amazing hospitality. That team is so charming and welcoming that you want to go back just to be hosted by them. You can see the pride and enthusiasm of the chef bringing the dish to you. That's as important as the crazy food, which they made without fear." – Post Magazine, 2016
Feature image via The Clove Club | Words by Caroline Astaes