Steven Price: The British Composer Making His Mark On Hollywood
Steven Price, the British virtuoso composer behind the soundscapes of iconic films and documentaries such as Gravity, Fury, Baby Driver and The Hunt, has been creating mesmerising sonic narratives for almost a decade. Price's passion for music began early: a guitarist from the age of five, he went on to achieve a First Class degree in Music from Emmanuel College, Cambridge. After graduation, Price started working as a mixer and engineer before being noticed by the remarkable Howard Shore whose film score credits include The Lord of the Rings trilogy.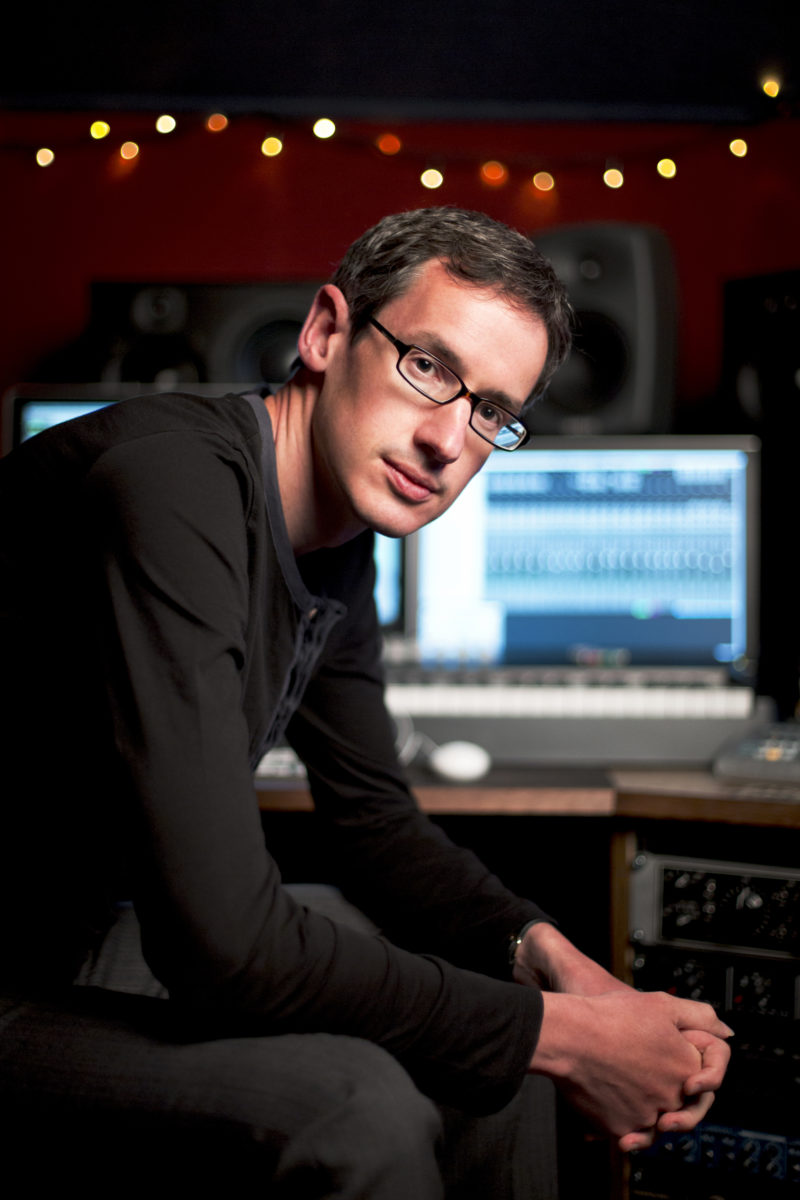 Thanks to Shore, Price was given the opportunity to work as a music editor for Peter Jackson and Christopher Nolan. While he was slowly making a mark in the Hollywood industry, his true passion lay in film composition. Fortunately, his ambition came true when Joe Cornish hired him to write the soundtracks of his low-budget action film Attack the Bloc. This first attempt was followed by Edgar Wright's sci-fi comedy The World's End.
Price was then approached by Alfonso Cuarón who asked him whether he would be interested in helping with the sound effects of his ambitious Gravity project. Although the brief sounded intriguing, Price could not have foreseen that Cuarón would eventually invite him to become the movie's lead composer. Impressed by the resourcefulness of the young man, he gave Price carte blanche to create music that reflects the authenticity of being lost in an empty and silent vacuum.
As such, respecting the director's wish, during 91 minutes, the only sounds we hear are either radio communications the two astronauts receive in their helmets or the vibrations that are passing through the spacesuits when they touch something. In parallel, he also underscored a theme illustrating Ryan Stone's (Sandra Bullock) emotional journey. As the film unfolds we can feel her pain, regrets, terror and tenacity. Being in charge of Gravity's soundtrack was certainly Price's most ambitious undertaking until then, and a real opportunity to create a pioneering body of work. In the end, his daring ideas paid off, when in 2014, at 36 years old, he won a series of awards including an Oscar, a BAFTA Award and a Satellite Award for Best Original Score.
These accolades helped to establish his reputation and Price has since then composed music for Fury and Suicide Squad by David Ayer, The Hunt narrated by Sir David Attenborough and the recently released Baby Driver by Edgar Wright. From war to superhero films, Price continually breaks established codes to come up with something truly original. Moreover, despite working on such an array of stylistically diverse films, he seems to understand the characters' deepest secrets creating intricate sub-themes that perfectly illustrate their psychology. Price's unique vision combined with his meticulous methodology has established his eminent position in the industry, making him one of the most sought-after composers of his generation.
On working with film directors:
"They're all very different honestly, but the one thing they've shared is that it is this constant dissatisfaction until you've pushed everything as far as you can. I remember with Alfonso [Cuarón], especially, I would take something that I had sweated over for days and days and that I thought was as good as it could possibly be, but the note would always be let's see how far we can take it. Even when I thought it was the best that it could be, there was still a place it could be taken." – IndieWire, 2014
On the film composers who inspire him:
"For me, the inspiring people are those who've sustained a career over a long time, working in all manner of genres, and who've really focused on the work.  People like Thomas Newman, James Newton Howard, both as composers and human beings in the way they deal with the world around them, are people who I admire." – Collider, 2016
On his favourite musical instruments:
"When I was a kid, there was this little plastic toy guitar. It's a tiny four-string, like kind of weird plastic string sort of thing. There was only one string on it, but I used to try to make a little tune out of it. So that was kind of the thing I started with. I still write a lot on guitar but also on piano too. Still, emotionally speaking, I mainly find myself writing for cello. There's something very human about a cello and the tone it can get." – Music Times, 2014
Words by Caroline Astaes | Feature image: Gravity, Alfonso Cuarón (via ScreenCrush)