This Is Why Modern Magazine Is The Publishing Event Not To Miss
The Modern Magazine, magCulture's annual editorial design conference, returns for its fifth year this November. Having cemented itself as a firm fixture in the editorial design calendar, magCulture is set to extend its offering of an ever evolving dialogue regarding the making of magazines to as wide an audience as possible, providing a platform to inspire and inform both working professionals and budding new publishers. In order to do this, 2017's event will see a move to Conway Hall in central London in order to increase capacity.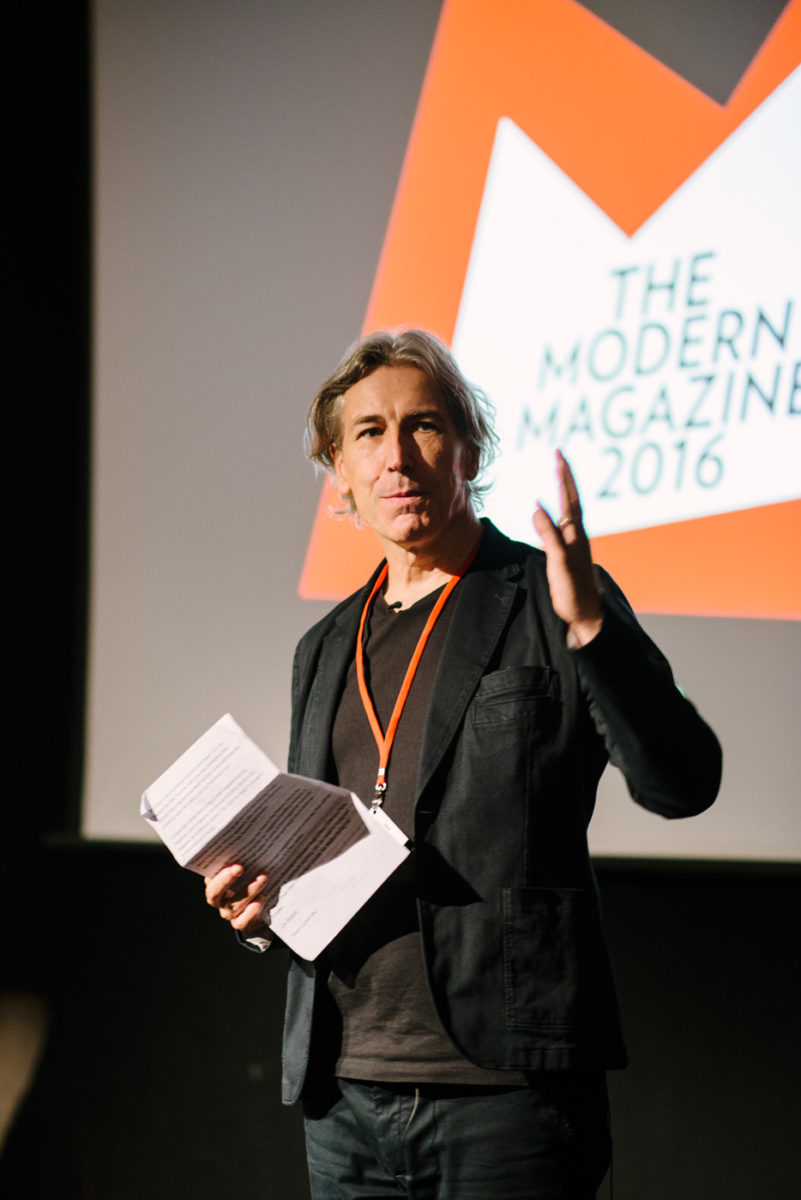 magCulture operates concurrently as a studio, offering strategic and creative services, a journal, which focuses on the future of editorial design, and a shop, which opened in Clerkenwell in December 2015. The 400 square foot space celebrates the best magazines, with a changing stock of several hundred titles. Founder and Creative Director Jeremy Leslie has over two decades of experience in editorial design; he has art directed publications including Time Out and Blitz, and has developed magazines for numerous clients whilst working at John Brown Publishing in the 00's.
Centred on championing editorial creativity and innovation, the fifth edition of The Modern Magazine focuses on the future of publishing, with guest speakers from all parts of the industry sharing their successes and plans. Despite the many challenges facing the industry today, we continue to witness some of the most exciting innovations in editorial design and content, with print and digital working hand in hand and an ever-increasing number of small, independent launches.
The day-long celebration programmed by Jeremy Leslie and presented by Liv Siddall will bring together talks from an international line-up of speakers from across the spectrum of publishing, with a special session calling back speakers from previous years to discuss the current state of the industry. Confirmed speakers for the 2017 conference include Anja Aronowsky Cronberg, Editor-in-chief and publisher of Vestoj, Mirko Borsche, Founder of Munich-based Bureau Mirko Borsche, Tony Brook, Co-founder of Unit Editions, Francesco Franchi, Managing editor of la Repubblica, Lydia Garnett of Accent, Owen Pritchard, Editor of It's Nice That, and Liv Siddall of Rough Trade Magazine.
The Modern Magazine 2017
Conway Hall, 25 Red Lion Square, London WC1R 4RL
Thursday 2 November | 9am to 5.30pm