Interview: Caroline Michel, Cornerstone Of British Publishing
Caroline Michel, who has been the CEO of Peters Fraser & Dunlop since 2007, has over 25 years of experience in publishing, having previously run Vintage at Random House and Harper Press at HarperCollins. Ardently supporting the Hay Literary Festival for over a decade as a Trustee, Michel became Chair of the organisation two years ago. She is closely involved with a number of London's leading cultural institutions, presently acting as Chair of the BFI Trust and a Trustee of Somerset House. We met with Michel at PFD's Covent Garden office to learn more about her and her remarkable career.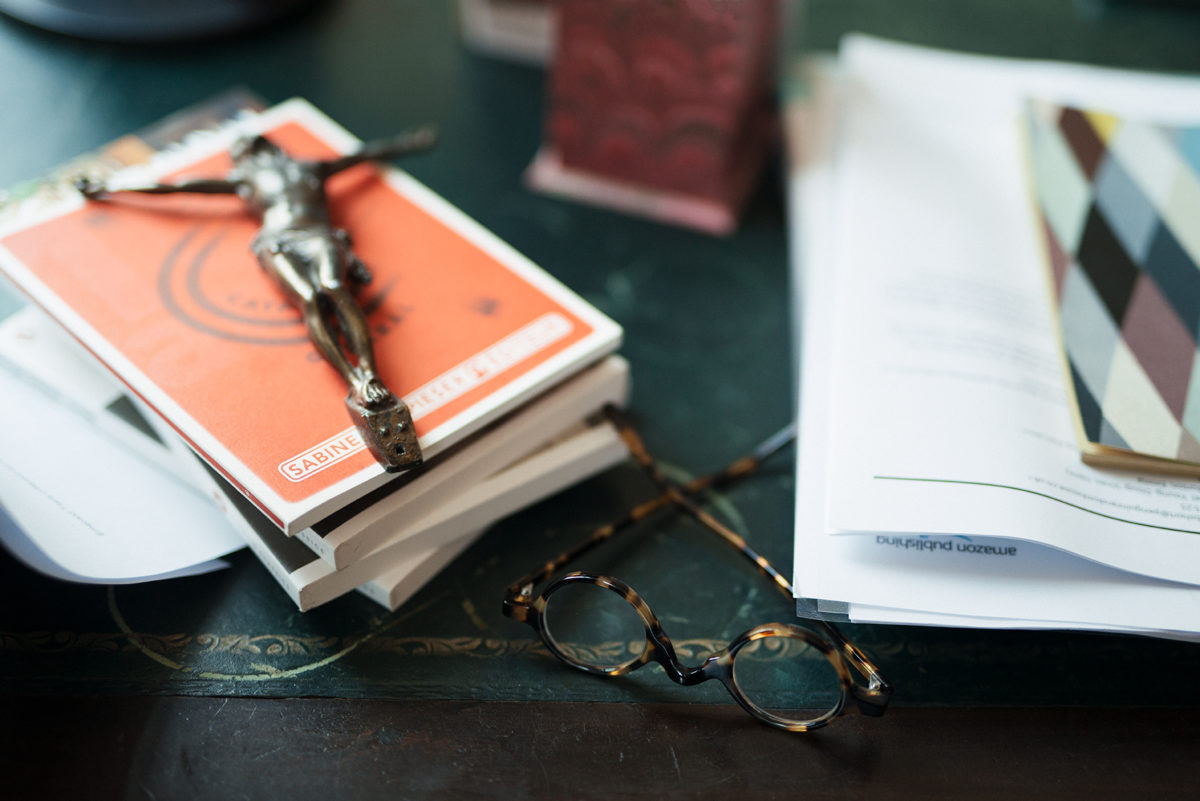 Something Curated: Could you tell us a little about Peters Fraser & Dunlop – how would you describe the guiding ethos of the agency?
Caroline Michel: PFD is one of the oldest and most respected literary agencies in Europe. We represent authors of everything and anything, and we always look for quality. We represent the best novelists, biographers, historians, and scientists, and we're always open to new ideas. It's a very young company; most of the people that work in it are in their late twenties and early thirties, and they come up with a lot of concepts, so we often put writers and ideas together too. It's innovative, exciting and we work very collaboratively. The idea is to have a team of experts around your book or television programme, or whatever we're doing for you.
SC: How and when did you become involved with publishing?
CM: I left university and went into post-graduate law, which wasn't me at all. During school, I had worked for one of my English teachers on his poetry magazine called Agenda, so I gave up law and went to work for him as an editorial assistant. I think everybody is a poet at heart; I used to write poems and send them in and say to William, "This is rather good, don't you think?" And it would get turned away immediately, so I would find myself having to reject my own poems. [Laughs]
Eventually a job came up in publishing at Chatto & Windus for publicity, and I had lied and said that I could type, and I'd never learnt to type. I think they were going to fire me, except for there was a book on Cardinal Newman, and I knew quite a bit about Cardinal Newman and the Oxford Movement, and they wanted someone to promote it, so I did it and got masses of coverage. They kept me on, and I just fell in love with publishing. I fell in love with the books, the people, the possibility, the whole thing.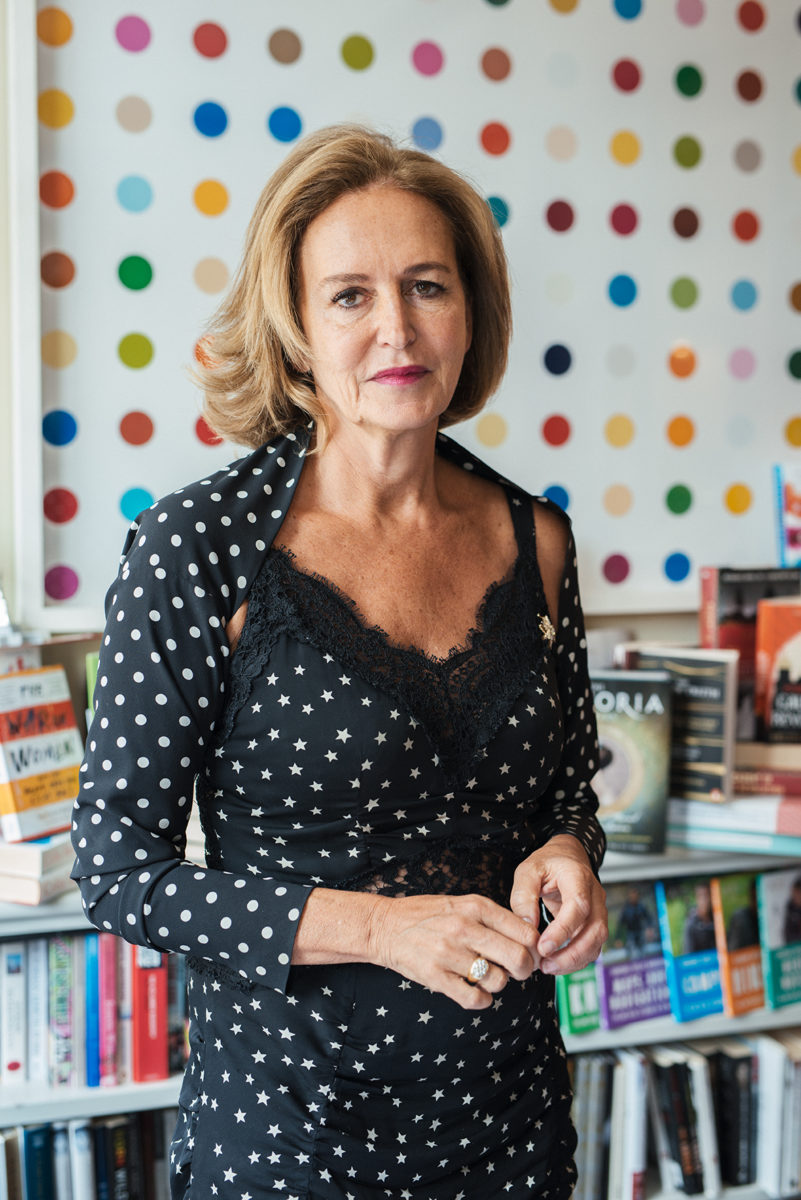 SC: You have been the CEO of PFD for a decade – during this time, how have you seen the industry change?
CM: Total change. When I came into the industry 30 years ago, it hadn't changed in generations. It had stayed exactly the same; it was an old boys network. It was all the clichés that people think about publishing – long lunches, proposing books to people – and it worked. But then it changed as the climate got tougher. You could see the world was speeding up. There were more opportunities in television, there was much more pull on people's time, and publishing had to change itself in order to keep up with the competing entertainment offers out there. So it began to conglomeratise, and it became much more professional, and those great old figures who had really led publishing began to disappear, becoming constrained by organisations that demanded a proper process. Gone are the days that you could pick up a Kurt Vonnegut or a Salman Rushdie, and just say, "We're going to do this because I believe in these writers." That's more difficult now.
SC: What do you most enjoy reading? 
CM: Everything. I haven't lost the excitement when something arrives and you think this is extraordinary, whether it's because of the way it's written or because of the story it's telling. I read dozens of manuscripts and proposals each week, and I might read two or three drafts of someone's work because they're continually changing, and I love that process of working with the writer. I love that process of utter involvement and engagement, and depth of knowledge about a text or idea.
SC: What is unique about London's literary offering? 
CM: London is the most extraordinary and exciting city, certainly culturally I think. It's got an energy about it that I feel is very unique, at least until Brexit. There's an imagination, a historical integrity about the city about how people perceive the city and how they work within it. It's obviously the centre of publishing in Britain, and it has massive theatrical successes, and it's the home of British film. That brings with it all sorts of writers and creative people who spark off each other.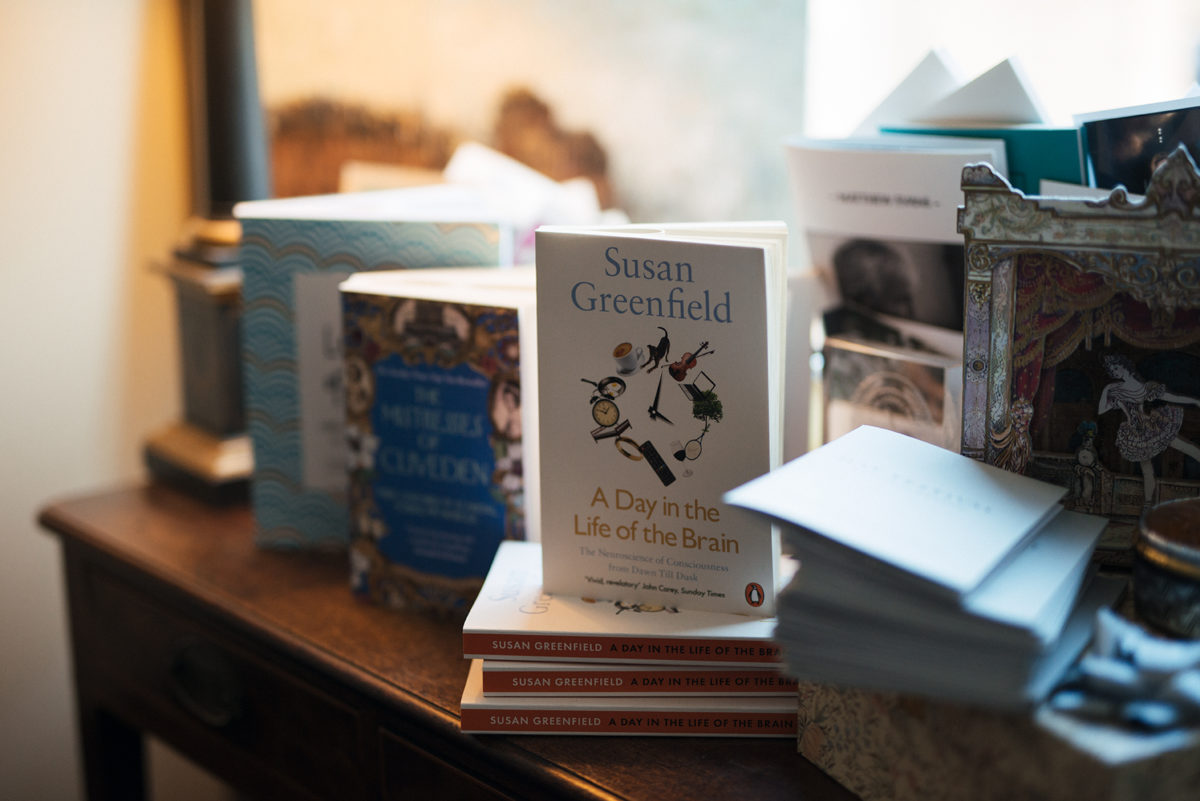 SC: What is a professional achievement you are most proud of?
CM: Every time one of our books gets published, creates waves, or becomes a bestseller, or if one of our exhibitions at Somerset House is going really well, or we've raised enough money to increase the studio spaces there, or Hay has another successful festival and great things happen around it and from it in one of the many cities that we now run them in – each moment feels new and the enthusiasm never dies. And even when something doesn't work, it's important. I think risk is really important in everything we do, to take the leap of faith and really believe in something because you never know what you're going to be able to achieve.
SC: Who or what are you inspired by, professionally or for life in general?
CM: I've been very lucky in that I've always had support from the women in my life. I've had some really great mentoring from all sorts of women in the publishing world. I've also learnt a great deal from a lot of the people that I work with across the other cultural institutions that I'm involved with. I think as long as you're learning from people, that's what is inspiring.
SC: Could you tell us about your work with the Hay Literary Festival?
CM: I don't think in all the thirty years of Hay I've ever missed a festival. I'm a great believer in the role of festivals as places to have conversations, to build bridges, rather than the walls nations seem to be building. One of the great civilising forces out there is the conversation, the exchange of ideas. About ten years ago, I became a Trustee at Hay, and I go to a lot of literary festivals around the world, but there's something really special about the way that Peter Florence runs Hay. He's brave with how he puts on the events, the conversations he gets people to have; he creates a space where people feel comfortable to try out ideas or engage with people they might not ever meet in any other circumstance. It's a place without an agenda. Bill Clinton called it "the Woodstock of the mind." I became Chair about a year and a half ago, and my mission is to totally support the Director and Board with all the ambitions that they have for the festival. We run the festival in around six countries now, from Columbia and Peru to Spain. And we're asked to come into countries all the time, because leaders can see the way that the festival is able to change the way people think about a country.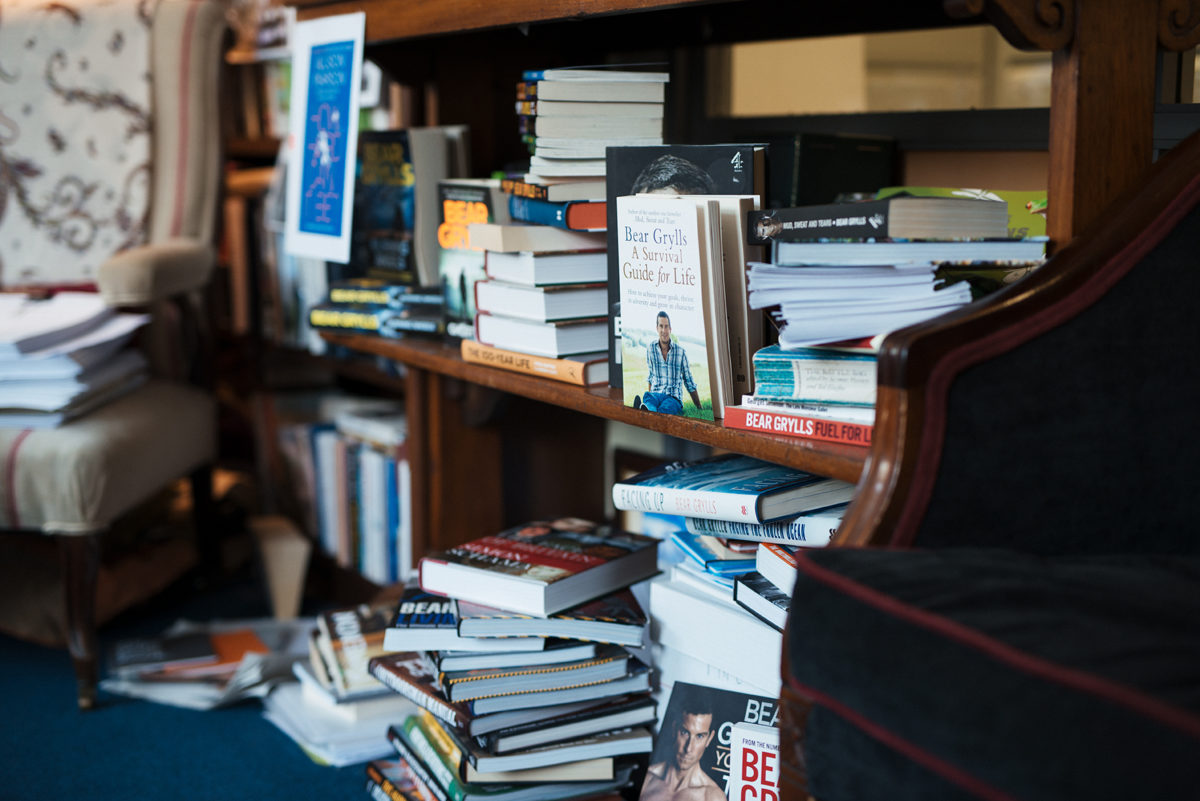 SC: Are there any particular emerging writers who you think are doing something exciting?
CM: Interestingly, at Hay, we put together the 30 emerging thinkers. They're the people I should really point you to.
SC: What motivated you to become a Trustee of Somerset House?
CM: I just love the building. I think it's one of the most beautiful buildings in London and in a way, it's still a bit of a hidden gem. When you go into that courtyard, I would defy anyone to not have their spirits lifted. Somerset House is a funny one because it doesn't really have the space to be a big exhibition centre, and yet the new Director, who came in around the same time as me about two years ago, has turned it into a place where the main interest is in supporting young artists in the middle of the city. You want to keep that young and creative heart alive in London. And that's what Somerset House Studios is all about. It's incredibly exciting.
SC: Could you give us some insight into your work with the BFI?
CM: I've worked with the BFI for 20 plus years, and I love going to the film centre. I was a Governor for seven years, and it just gets into your DNA. There's nothing more exciting than the work they're doing with the film archive, which is a national treasure. The history of film is really our history. Everything I do fits together; I'd never take on anything that wasn't a part of this world. Film, literature, cultural innovation – it all complements each other.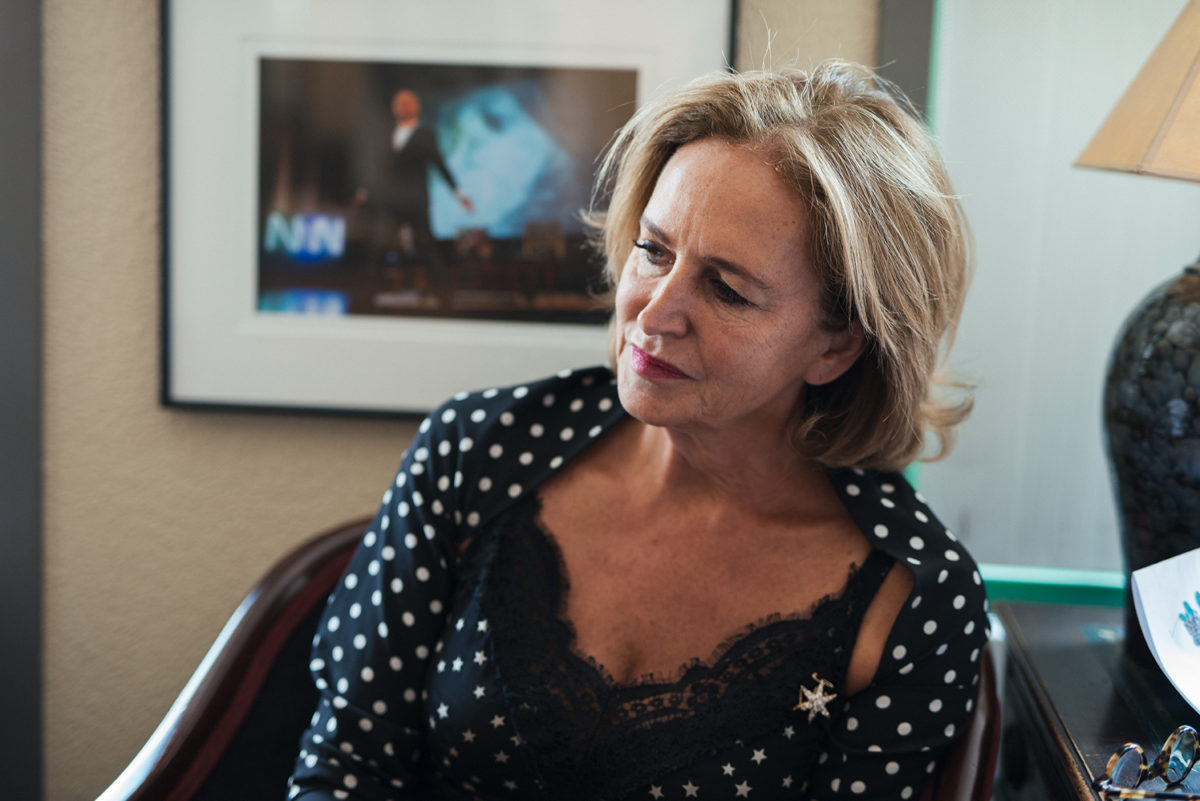 SC: Where are you based in London and what do you like about the area?
CM: I've barely moved out of where I've lived for most of my life, which is close to Victoria. And I just love that area. I love working in Covent Garden because I can walk to work. It's like moving through the beating heart of the city, walking from Victoria, across Green Park, through the Mall, and past Trafalgar Square and then Covent Garden. If I'm walking early enough in the morning, Covent Garden feels, particularly in the winter, like it's still an old market. You can almost hear the wheels of carriages bringing in the goods. It's still so atmospheric. It's also great because you can walk to most of the publishers from here too, and I love walking. You notice things you just don't notice otherwise. I live in a pair of high heels but I always carry a pair of flat shoes with me.
SC: Favourite shops in London?
CM: I love the farmer's market in Pimlico. I love the variety of food that we have now.
SC: Favourite restaurant in London?
CM: I'm a creature of habit, and one of my closest friends in the world is Ruthie Rogers who has had the River Café for 30 years. I love it there. Jeremy King and Chris Corbin are great friends, and I love all of their restaurants too. I barely go outside those to be honest.
SC: Where would you live if not London?
CM: I love London; my family, friends and work are here. If I lived anywhere else I'd have to change my life completely … maybe find an old house in an Italian Hilltop town and go on long walks, have huge roaring fires and dozens of friends to stay.
Interview by Keshav Anand | Photography by Michelle Marshall