Inside Miranda July's Interfaith Pop-Up At Selfridges
An interfaith charity pop-up shop launched unannounced on 1st September in the unlikely setting of Selfridges on Oxford Street. The temporary shop curated by the filmmaker, artist and author Miranda July, commissioned by Artangel, operates as a retail space cum art installation.  In contrast to the backdrop of Selfridges's luxurious shopping, the pop-up initially appears like any other charity shop, crammed with donated second-hand goods on sale at low prices.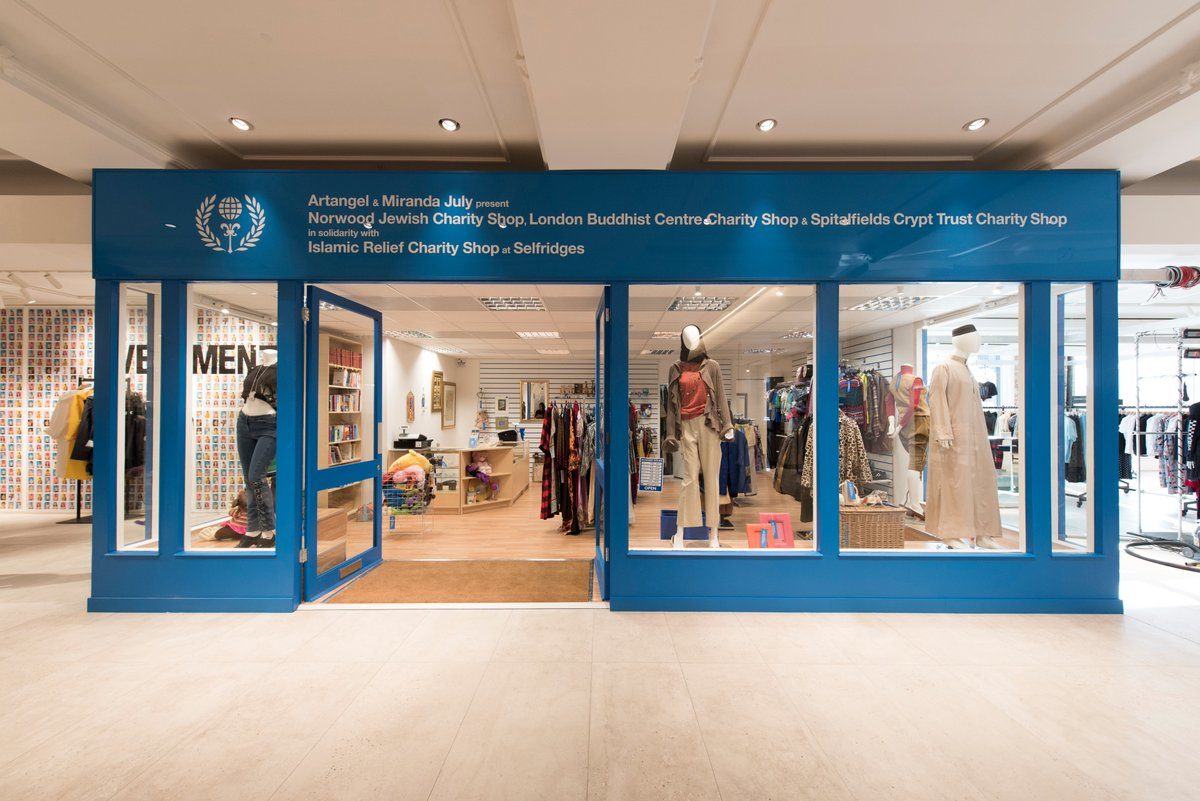 There are more than 10,000 charity shops in the UK, and July opted to make hers the first interfaith store, working mainly with Islamic Relief but also with the Jewish charity Norwood, the London Buddhist Centre and the Spitalfields Crypt Trust. For July, who grew up in California and lives in LA, the project is a celebration of charity shops in this country. "Every faith, every disability, every cause has a charity shop and that just doesn't exist anywhere else in the world," she explained. "There's something that feels very hopeful about them."
The shop is as much a curated artwork as it is an operational retail space, possessing July's distinctive style, with the eccentric and often uncanny nature that imbues her films and books. July is known for setting up the feminist film archive Joanie 4 Jackie, so it is perhaps unsurprising that all the books and films sold in the charity shop are written or made by women. Only "really blingy or really practical" shoes are allowed on the shelves, as well as select types of pleats. Garments for babies and practical articles of clothing such as children's winter coats are in abundance.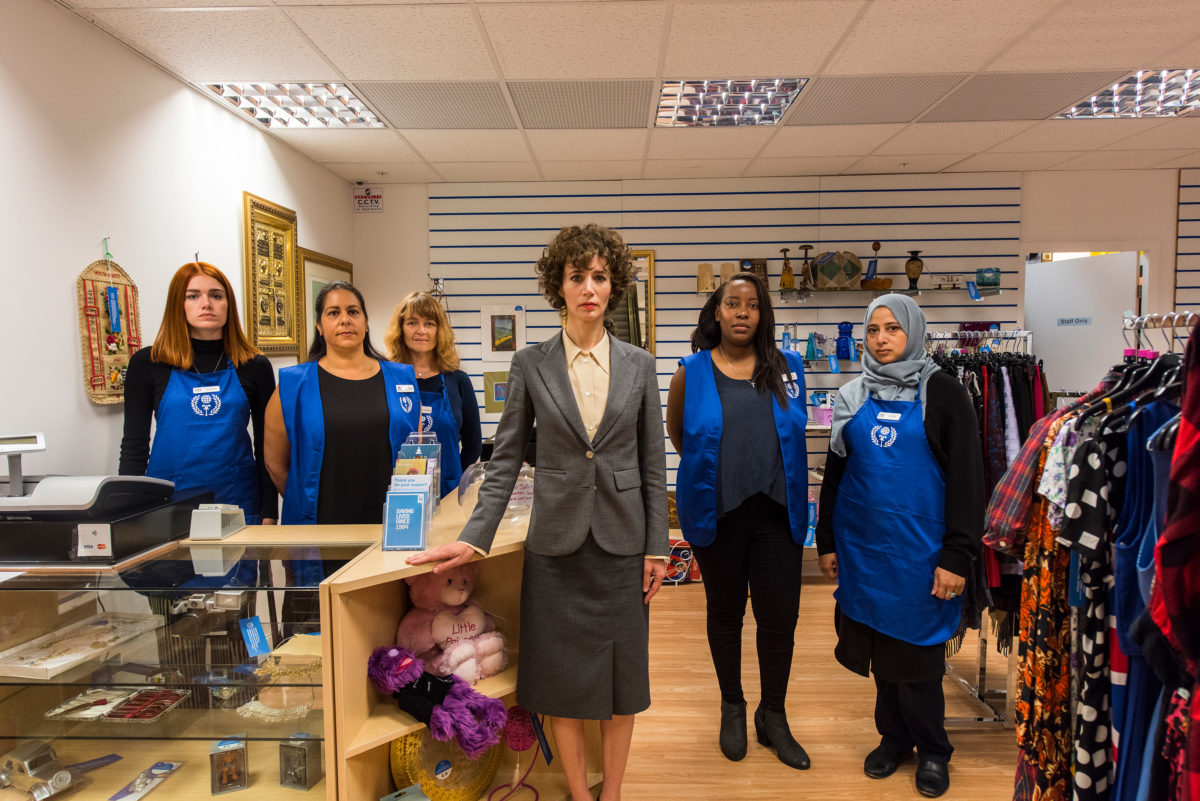 The artist encourages visitors to encounter the charity shop without necessarily thinking of it as a piece of artwork. July told The Guardian: "What's nice is that it is inherently participatory. You apply your taste, you choose things, sometimes you take off all your clothes and put on strangers' clothes in this case, and there's a transaction when you buy something … so that's seductive, because it means all different kinds of people feel comfortable."
Artangel who commissioned the work for Selfridges has produced extraordinary art in unexpected places throughout London, across the UK and around the world under the direction of Michael Morris and James Lingwood since 1991.
Open until 22 October on the third floor of Selfridges, London
Images via Artangel