Interview: John Gionleka, Peckham Bazaar
John Gionleka originally relocated to London with plans of entering a Greek Orthodox seminary, which luckily for us never happened. Launching Peckham Bazaar in 2015, Gionleka serves delicious dishes inspired by his native Albania, its Balkan neighbours, as well as influences from further afield. Peckham Bazaar's eclectic ethos, evident in its menu, extends to the eatery's interior and location. Situated on a quiet residential street in south London, the tightly spaced tables and atmospheric lighting make for an intimate dining experience. Something Curated met with Gionleka and restaurant manager, Bowden Granville, to learn more.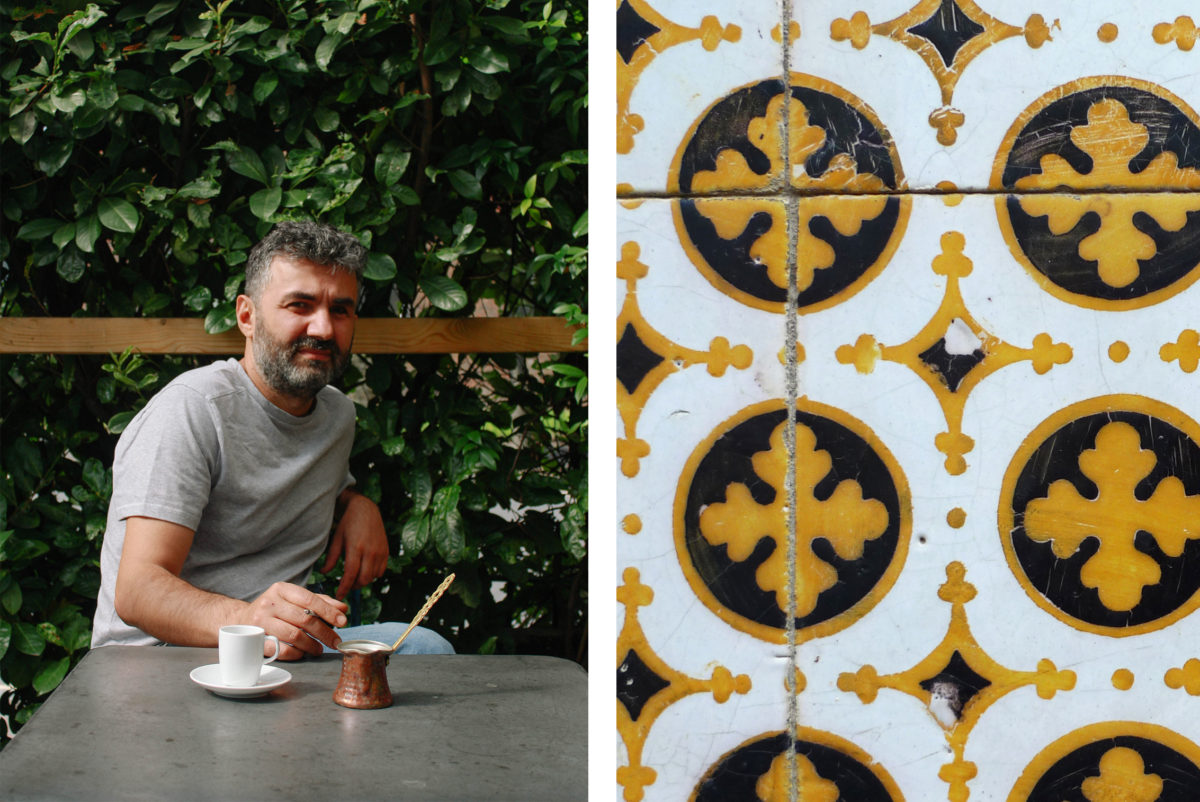 Something Curated: Could you tell us about Peckham Bazaar – what was your vision for the restaurant?
John Gionleka: Peckham Bazaar came about partly because of the civilising forces, the plagiarising and appropriating of cultures in Europe which are going unrepresented. The challenge of course being, when you are plagiarised or appropriated you have no say over how the material is represented. In the context of the Balkans, it has always been the case. In terms of food, the Balkans is not different to London. People come and go; influences came from many sectors and many parts of the world. The affinity that people have with good food and good life is obvious; it's a case of showcasing something to a public that is savvy enough to gauge quality when they see it.
The whole project was quite visceral to begin with, and when Bowden came on board with his formal education where the Balkans are concerned, having studied in Belgrade and being able to speak the language, the whole jigsaw puzzle started to look a lot more substantial. I'd like to think that on the instinctive side, being born in Albania, I had a bit of that and Bowden offered an intellectual variety to the narrative and tried to link parts of the Balkans that even I didn't think of.
SC: How did you get into this field?
Bowden Granville: Everyone is connected to food. The second you're born, the moment you wake up in the morning, before you go to bed, we're involved with things to do with eating. John is a classically trained chef; he's worked as a chef since he was a young man. The concept behind what we do is the fact that food plays a huge role in our daily lives.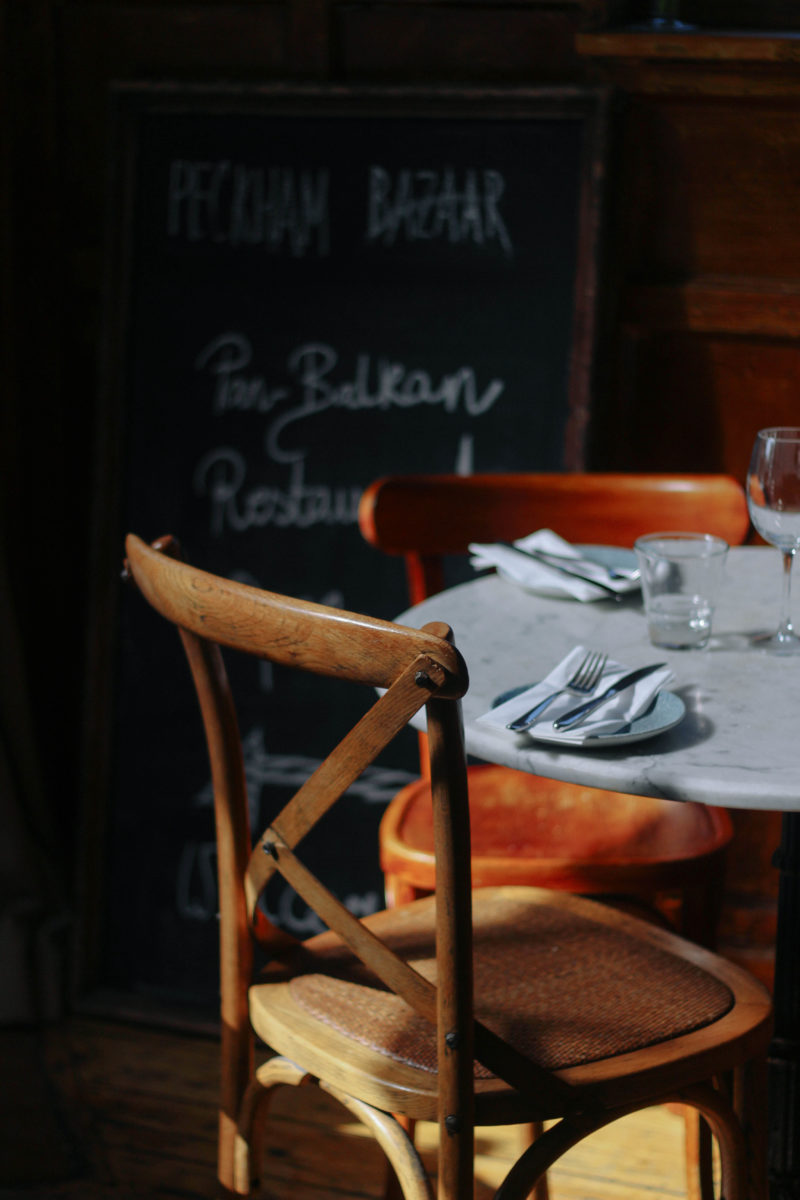 JG: First generation immigrants have found themselves gravitating towards the kitchen, the one area where hard work seems to be adequate. It's a desire and willingness to break through the barriers. I don't enjoy being a chef for the sake of it. In and of itself, it's not enough. Being a chef is no more fulfilling than doing anything else if you do it for the sake of it. But what it allows you to do is to interconnect and create this fusion of ideas both tangible and intangible, that's very interesting. So it becomes a tool to serve a greater cause. This is not asking people to indulge, it's simply asking people to understand that on the other side of the table sits another human being with a set of values which are equally relevant. The food, being the thing in common, is a great equalizer for the period of time the dinner will last. And that is it. In a sense, there is equality through food, and this is one of the reasons why we do it.
BG: I think there's no better conduit into another culture. I think art – high art, contemporary art – isn't as easy to comprehend. And it isn't as easy to allow people to get to know another culture. The whole feel of going to a restaurant in another country, the way people sit down, the way food rituals are done, be it in the Balkans, be it in India or Thailand, America, Japan, it is an instantaneous leveller for the foreigner.
SC: What drew you to Peckham as the location of your restaurant?
JG: I was living here and tired of traveling to central London to work. It was an accident, essentially, we had no say in it other than what we did resonated and we became a little bit of a signpost. As if to illustrate that changes are frequent – joining art-led activities like Bold Tendencies, the car park, the summer exhibition, Frank's, now there's Peckham Bazaar as well. A lot of things were happening and it does help that people believe in an area and it lends credibility to our effort. From our perspective, the choice of location was not deliberate. It's just one of those moments that happen.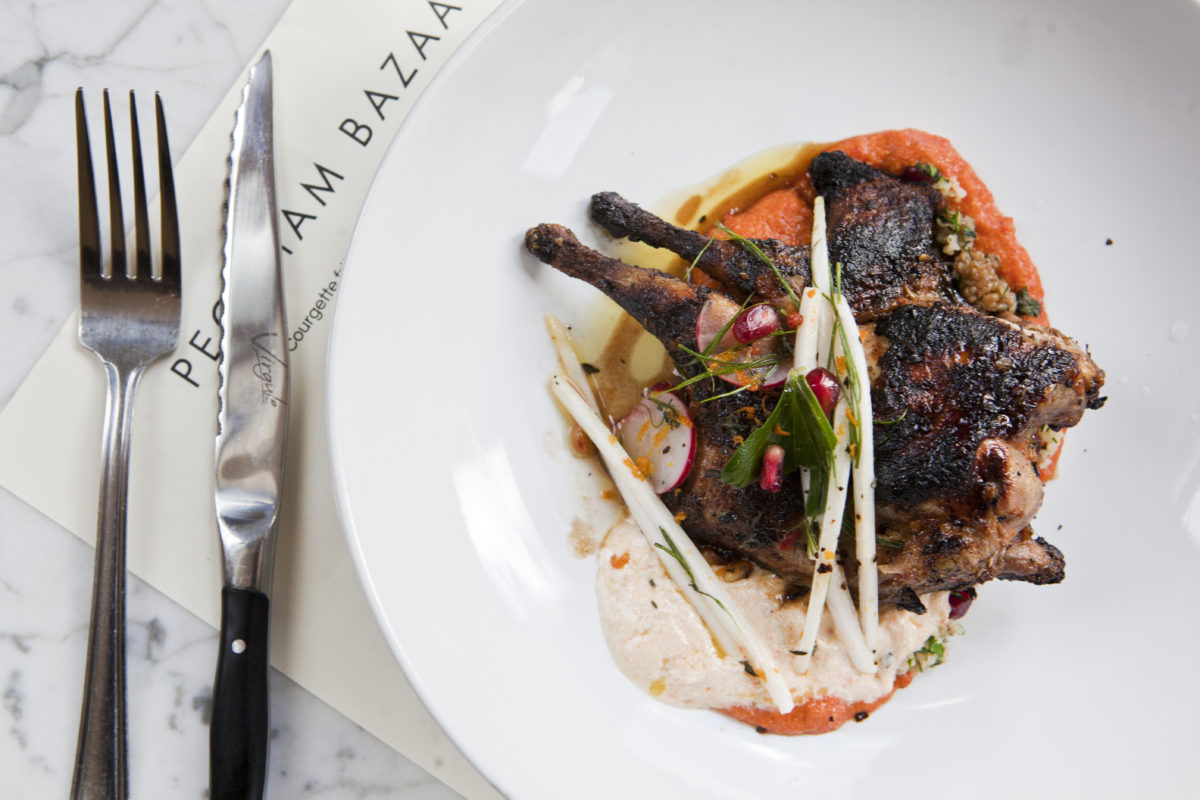 SC: What is the thinking behind the daily changing menu?  
JG: At the heart of every household is a kitchen, and the output is determined by what's in the fridge and what's in the fridge is determined by what the budget allows the person running the household to purchase. A lot of things in season ought to be cheaper and from there it follows. You cannot always buy three potatoes. You buy five and the day after, you think of what else to do with the remaining two. The same guidelines apply to a professional kitchen.
SC: Do you have any favourite ingredients?
BG: I would say there's not one ingredient that we'll use but a type of ingredient. We often use lamb, but we'll use new season Welsh lamb, so we always try and find the best from that time of the year. Again, with fish, we don't have one set type of fish dish, we use whatever's available in the market.
JG: Balkan cuisine has an affinity for serving something that is already there. The more familiar people are with it, the more they understand it. We are responding to the existing canons of what has been decided. Things like octopus, lamb, aubergines, when they are in season, artichokes, red peppers and feta. Feta is almost an ingredient rather than cheese. And fish, the smaller ones like the red mullet and the John Dory's, they're more interesting.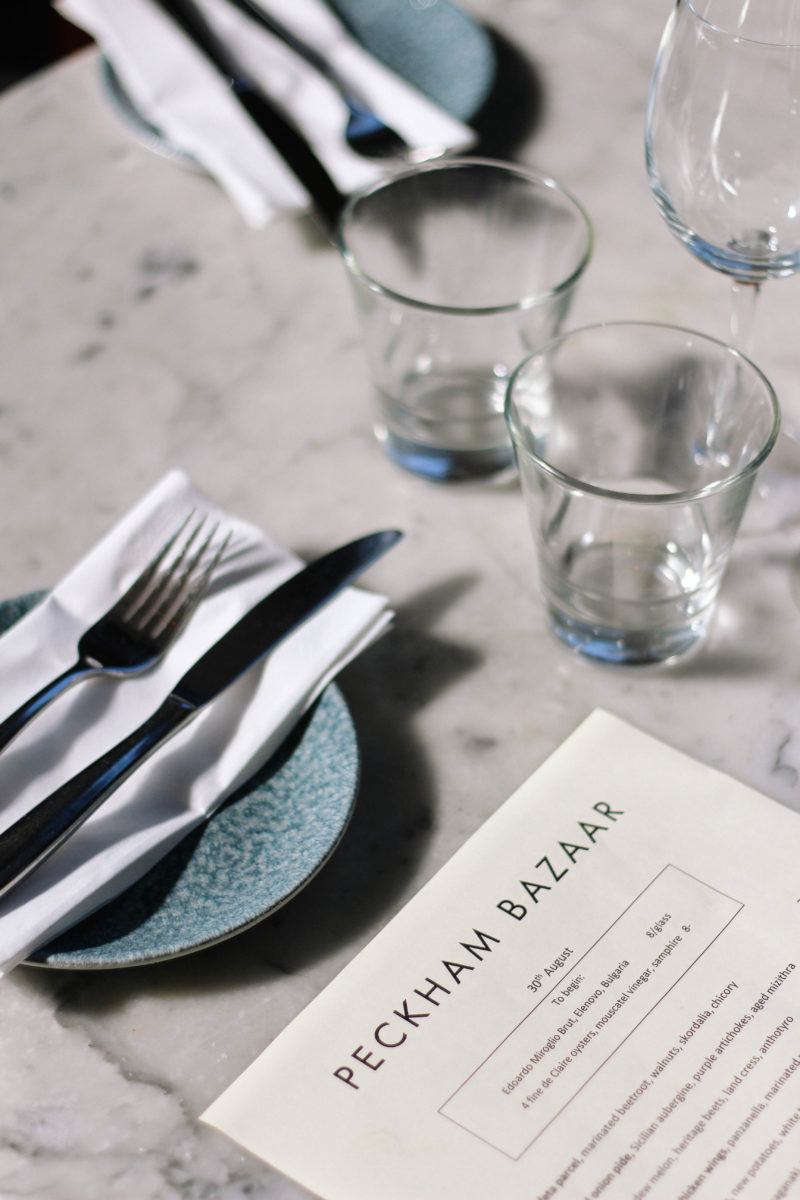 People have made careers on telling others what to eat and what not to eat. It's about showing them that what we do is delicious and perhaps if you look deeper into it you'll find it also sustainable. But that will come as a realisation as to how sustainable can be delicious or rather, how delicious can be sustainable. You can tell me what right and wrong are but you can't tell me what I must or mustn't like in terms of taste. Taste shouldn't have the same sort of criteria. It's good when the two overlap, taste and morality, and I think they often do when there's a balance.
SC: Could you tell us about future plans or projects you've got in the works? Or even something you'd love to do.
JG: Continue doing what we do.
BG: Expand the idea of the Balkans as something that is accessible to people in London. And on that, I don't want to commit to a congruent way of doing it but I want people to learn, but I don't want us to force things down people's throats.
Who has influenced or inspired your work, from your field or elsewhere?
JG: Slavoj Žižek, Yanis Varoufakis, Noam Chomsky … anyone who intended to be the voice of the little people.
GB: Evo Morales, Marina Abramović …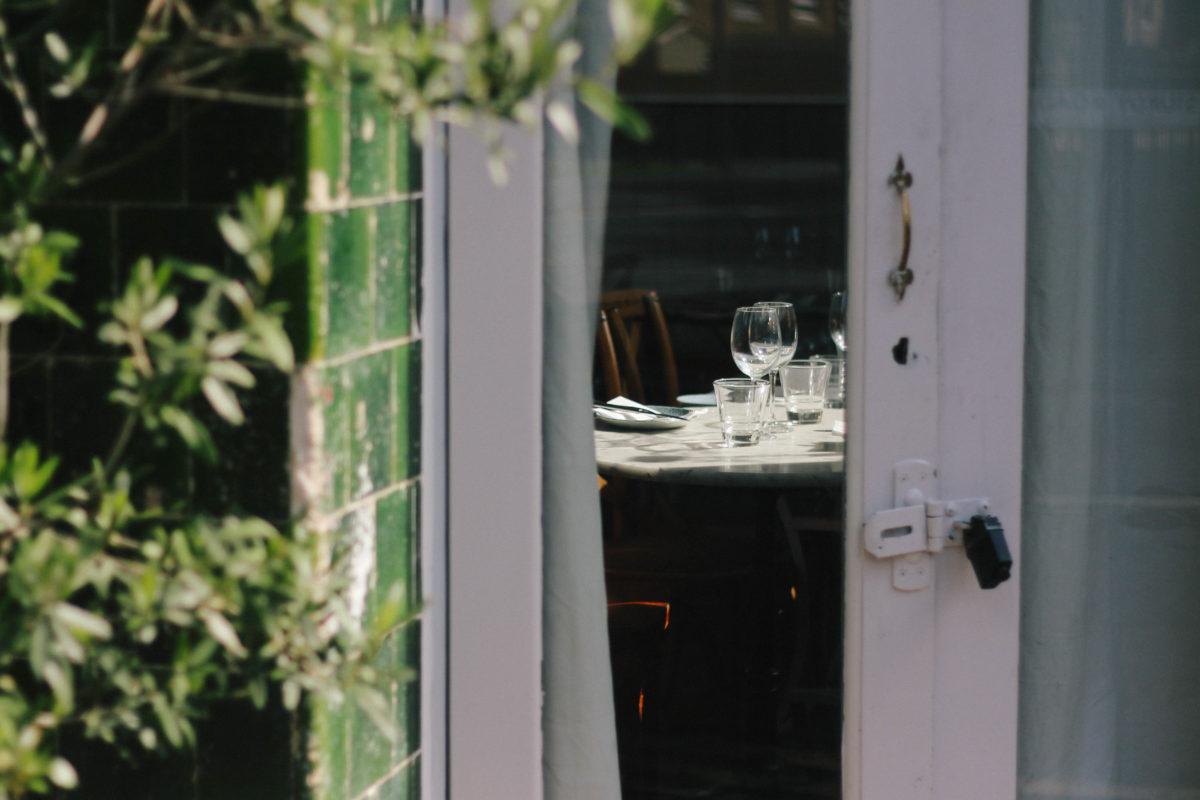 JG: All the women I've met in my formative years, the wonderful dexterity and the capacity to turn a mundane ingredient into delicious food, brass into gold, those alchemists you know of the yesteryears who had to survive on food coupons and yet feed their family well. We, in the Balkans, believe that women in particular are the richest treasures that we have. Men, they go forth, they go to America they go to Europe, some end up doing good things and some not. But what they bring home are civilising trinkets and habits; it's women over time who turn them into culture that becomes part of everyday life. So yes, they have been my inspiration.
SC: How do you think about presenting dishes?
JG: The most important thing about food is flavour, what it does to your palate and how well it satiates your hunger. In London, you don't really see many people who come in that are starving. For the most part, they're not very hungry. That's where visuals become important. So the visuals have to appeal to the senses, the colours have to be right and the design not over elaborate in order not to detract from the flavour. All garnishes should be edible if not they shouldn't be on the plate. No flowers.
BG: Or kiwis. [Laughs]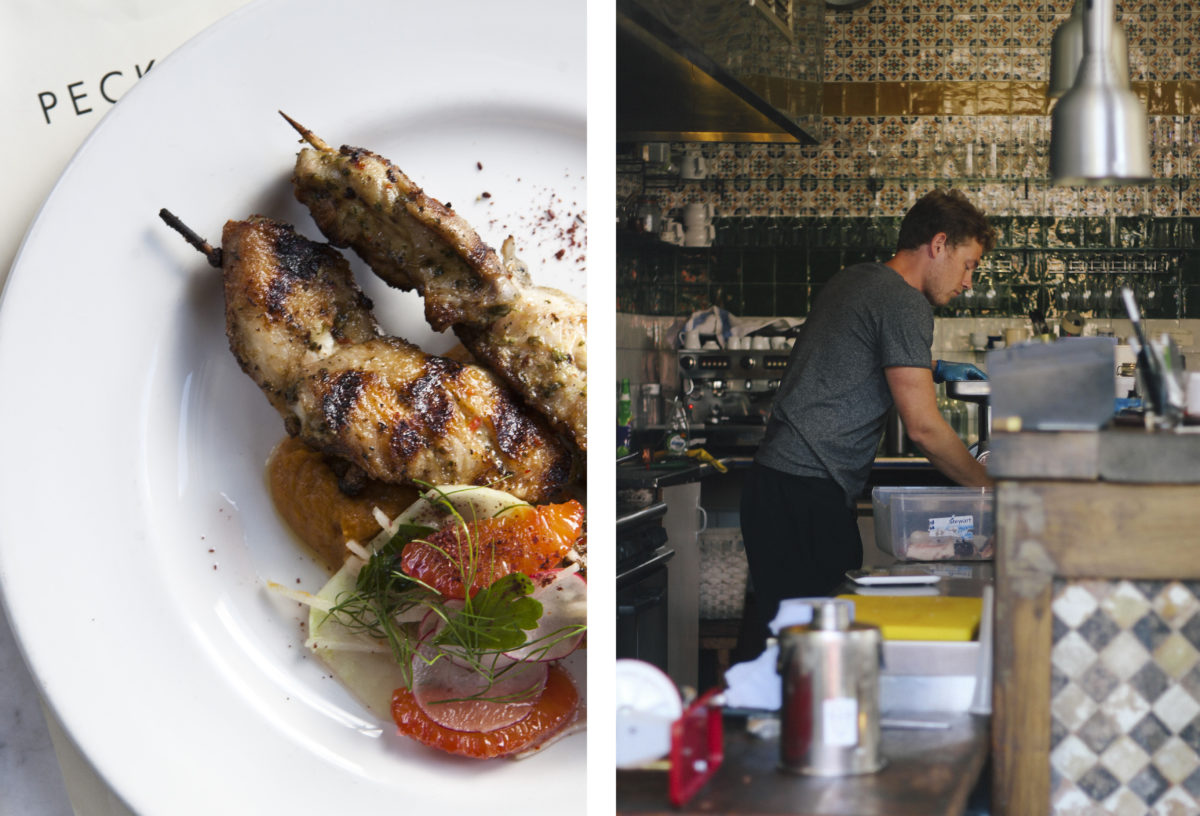 SC: What does London offer you as a chef-restaurateur?
JG: Business is what happens, the whole system is geared towards people having to make their way or else. I think you have to be a mature person in your mid to late twenties to say to yourself that I'm going to London to start my business. I don't know many people like that. What London is very good at, is it allows you to find yourself. In a place where there are no stereotypes to conform to, this is the liberating thing about London. You can be anything, you can be anyone and then it comes a point where you want to be yourself and you suddenly realise that you don't know what that self is. So you start looking inwards and this spirit of self-reflection is perhaps the one gift that big cities like London can give you.
SC: Favourite cultural venue in London?
JG: Tate Britain. I found the recent Turner Prize exhibition quite interesting; I particularly liked Michael Dean's work.
BG: I like the Southbank Centre.
SC: Favourite place to shop in London?
JG: The New Covent Garden Market, Billingsgate Fish Market, Turkish Food Centre – they rock my world.
Photography by Trishna Goklani & Celia Topping | Interview by Keshav Anand