The Philistine: 14 Exhibitions, Events & More Not To Miss This October
From exhibitions to talks, a ceramics market and a riotous art party, this is our pick of London's best cultural happenings in October 2017.
Exhibitions
Sleeping By The Mississippi at Beetles + Huxley | Alec Soth (19 Sept – 21 Oct 2017)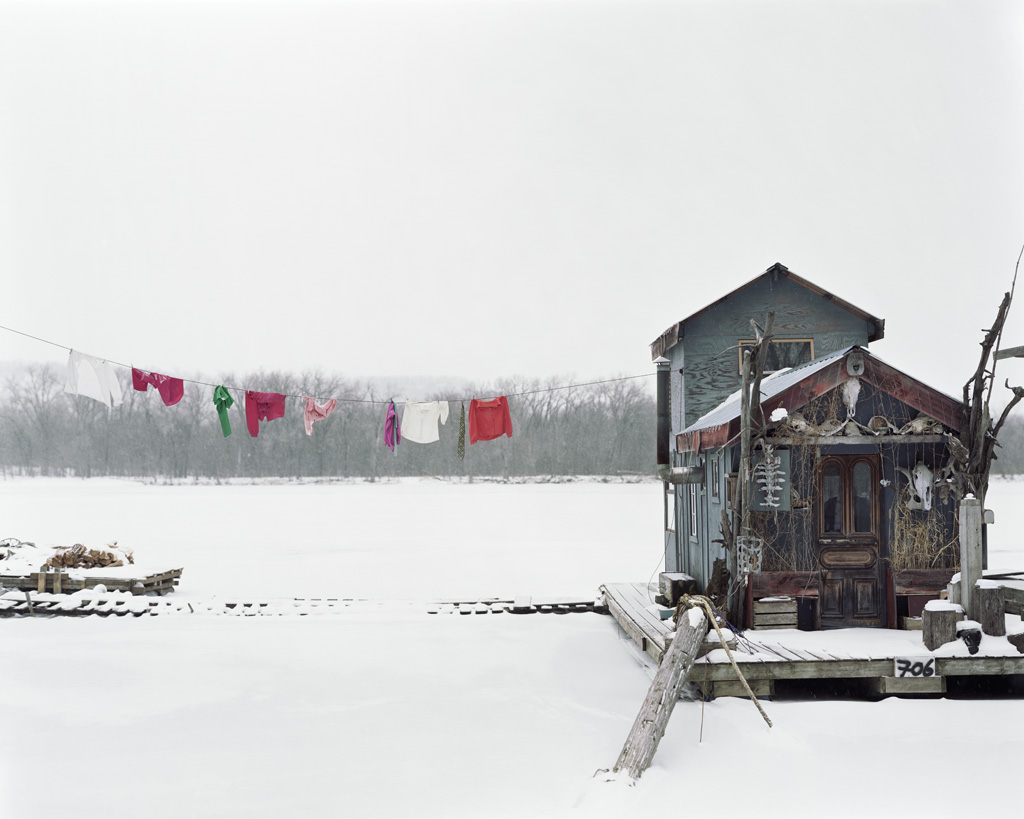 This critically-acclaimed photo series chronicles a bunch of road trips taken along the bends of North America's second longest river. From snowy Indian reservations in Minnesota to washed-out New Orleans cemeteries covered in Spanish Moss, it's shows the people, highways, outhouses and moments of ennui along the way.
Instant Stories at The Photographers' Gallery | Wim Wenders (20 Oct 17 – 11 Feb 2018)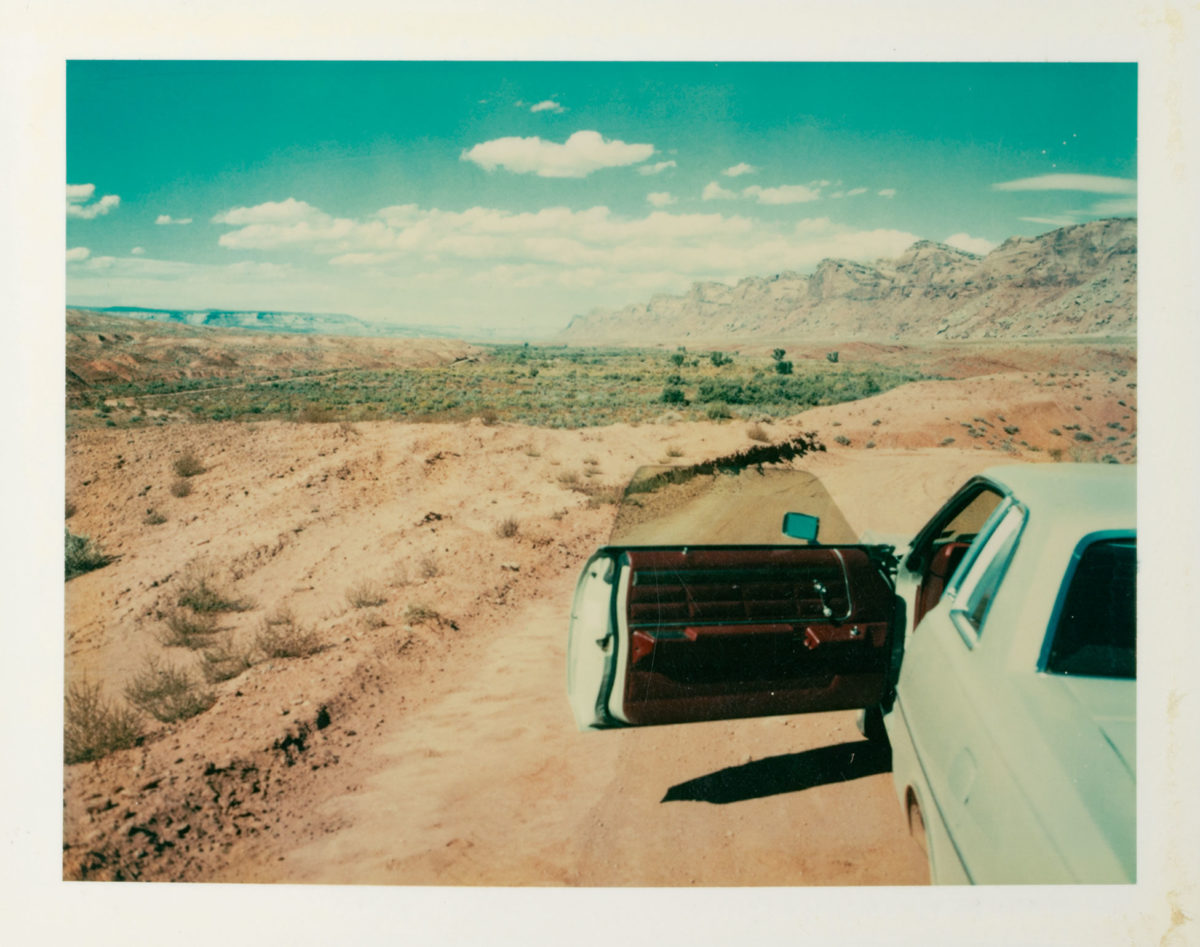 Taking a Polaroid is nothing like our contemporary experience of taking photographs, argues Wim Wenders, director of cult films like Paris, Texas, Alice In The Cities, and Pina. "Then, you produced and owned 'an original'! You couldn't help feeling that you had stolen this image-object from the world. You had transferred a piece of the past into the present." Instant Stories is a rare chance to see part of Wenders' personal Polaroid collection, taken from the early 1970s to the mid 1980s.
Frieze London at Regent's Park | Amanda Sharp, Matthew Slotover, Alison Gingeras & more (5 – 8 Oct 2017)
Let the chin-stroking commence – Frieze London is back, with artwork from over 160 leading galleries from across the world, alongside a programme of artist commissions, films and talks. This year, a new gallery is devoted to the legacy of radical, transgressive feminist artists whose work has been historically absent from major exhibitions. The likes of Betty Tompkins, Penny Slinger, Renate Bertlmann, Marilyn Minter and Birgit Jürgenssen will be on view, represented by the galleries whose support has been crucial over the years. Frieze Sculpture, an exhibition of outdoor art in Regent's Park continues.
EVERYTHING AT ONCE at The Store Studios | Nathalie Djurberg, Hans Berg, Ryan Gander, Susan Hiller & more (5 Oct – 10 Dec 2017)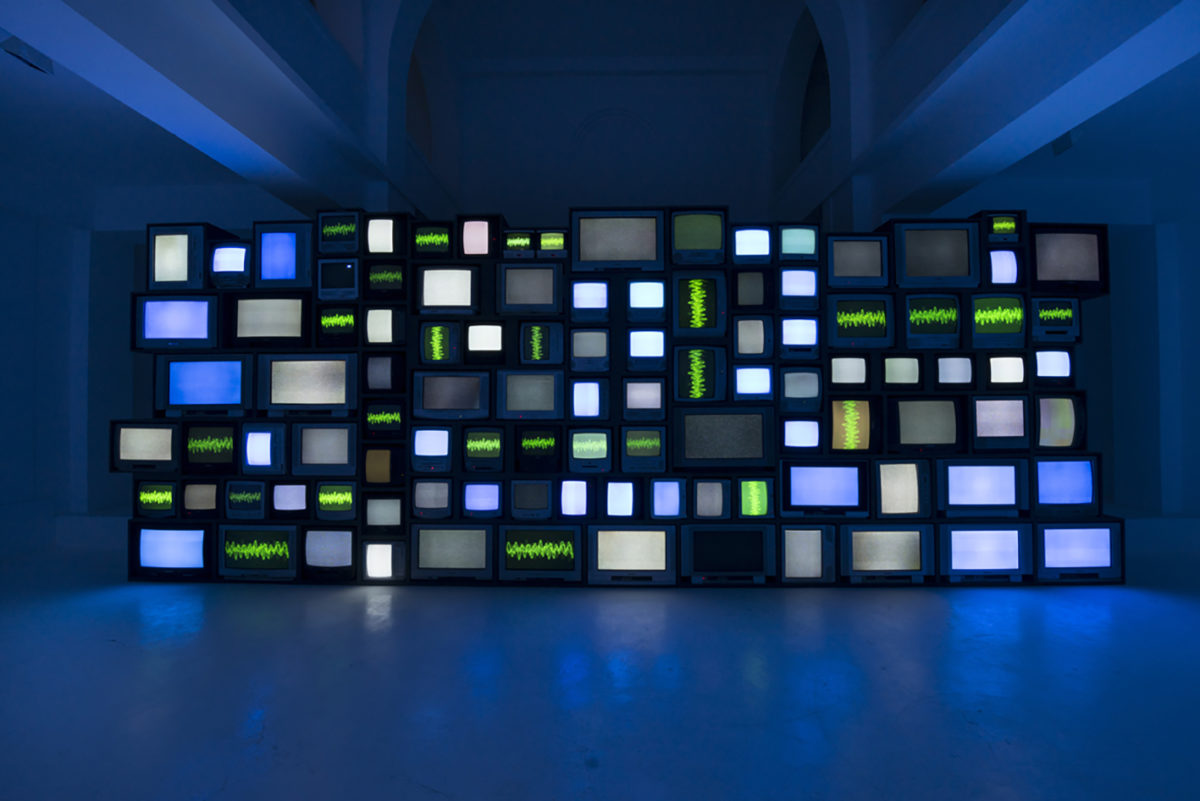 In 1966 John Cage, the American composer wrote to New York newspaper Village Voice: "Nowadays everything happens at once and our souls are conveniently electronic (omniattentive)." An observations that could apply to any era in which we fear technological overwhelm, but it's startlingly apt for now. It's inspiration too, for a major new exhibition 'EVERYTHING AT ONCE', from Lisson Gallery and The Vinyl Factory, held at The Store Studios, 180 The Strand. Multimedia works from Marina Abramović, Ai Weiwei, Laurence Weiner, Nathalie Djurberg and Hans Berg, Ryan Gander, Susan Hiller and Shirazeh Houshiary join new commissions from artists including Richard Long.
Events
Ian Schrager: Studio 54, at V&A | Ian Schrager (9 Oct 2017)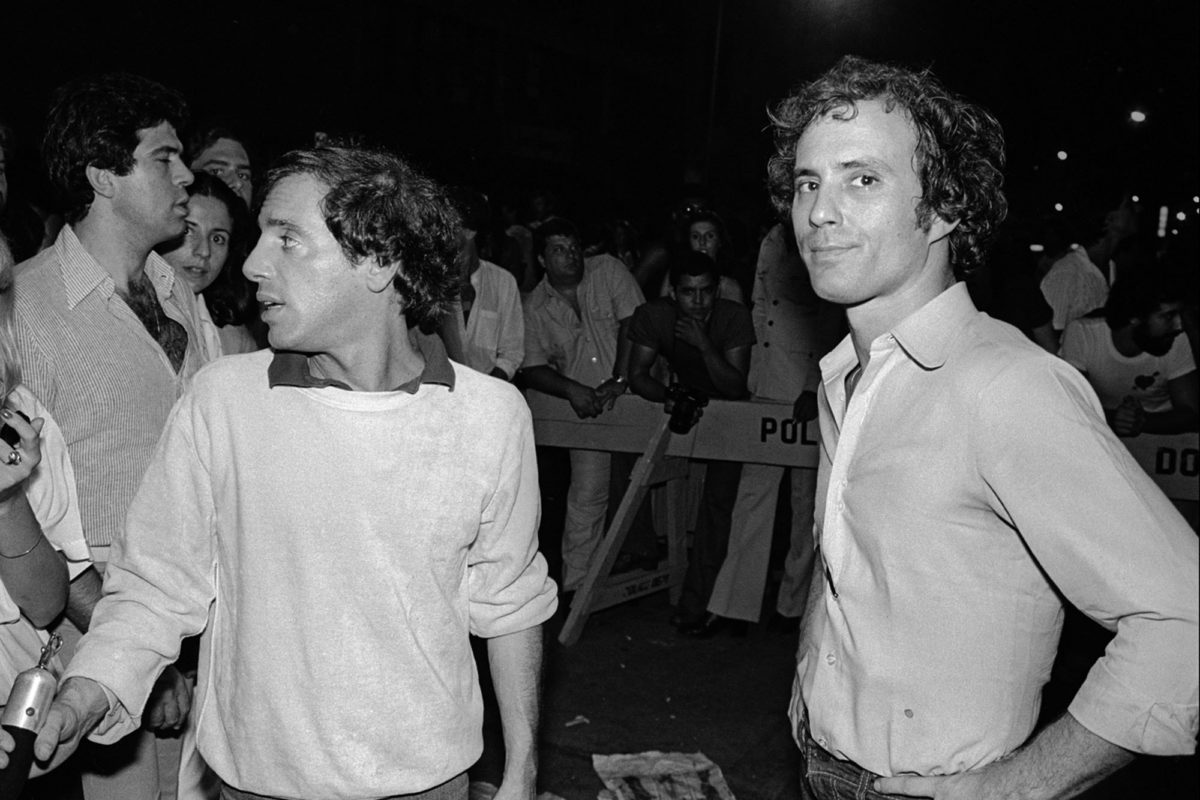 The legendary entrepreneur and Studio 54 co-founder shares his memories what it was like to run the world's most iconic – and much fabled – nightclub. Expect delicious anecdotes, as Schrager launches Studio 54, a fun new photography book filled with glamorous portraits and pages from his own personal scrapbooks.
.
Voices At The Table at Fortnum & Mason | Marina O'Loughlin, Fuschia Dunlop, Rachel Roddy, Eli Goldstone & more (5 Oct 2017)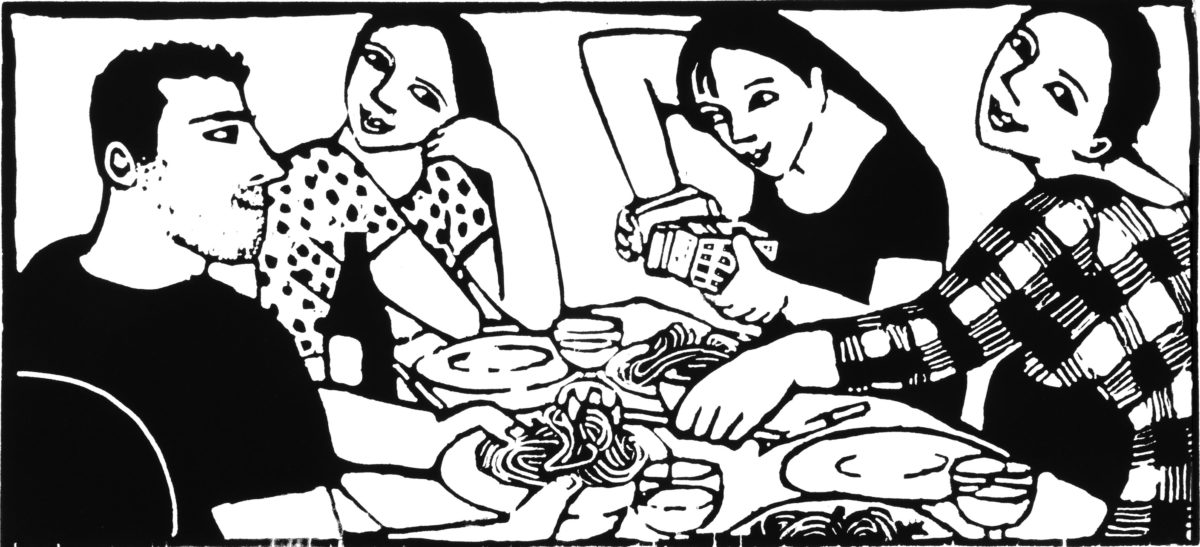 Literary food event Voices At The Table has amassed quite a cult following since it launched this year. It's no surprise; it's the only event in London with such a thoughtful and diverse programme of readings about food, reflecting the spectrum of emotions provoked by what we eat. Previous speakers have included Claudia Roden, Olia Hercules and Quo Vadis chef-proprietor Jeremy Lee. This time it's award-winning Rome-based food writer Rachel Roddy, the Chinese cooking-specialist Fushia Dunlop, and, curiously, the Guardian's anonymous food critic Marina O'Loughlin. Will she speak from underneath a paper bag? Or is this the big reveal? We shall wait and see …
.
An Evening of Performances + DRAF 10th Anniversary Party at KOKO | Marvin Gaye Chetwynd, Laure Prouvost + Trim and Last Yearz Interesting Negro & more (3 Oct 2017)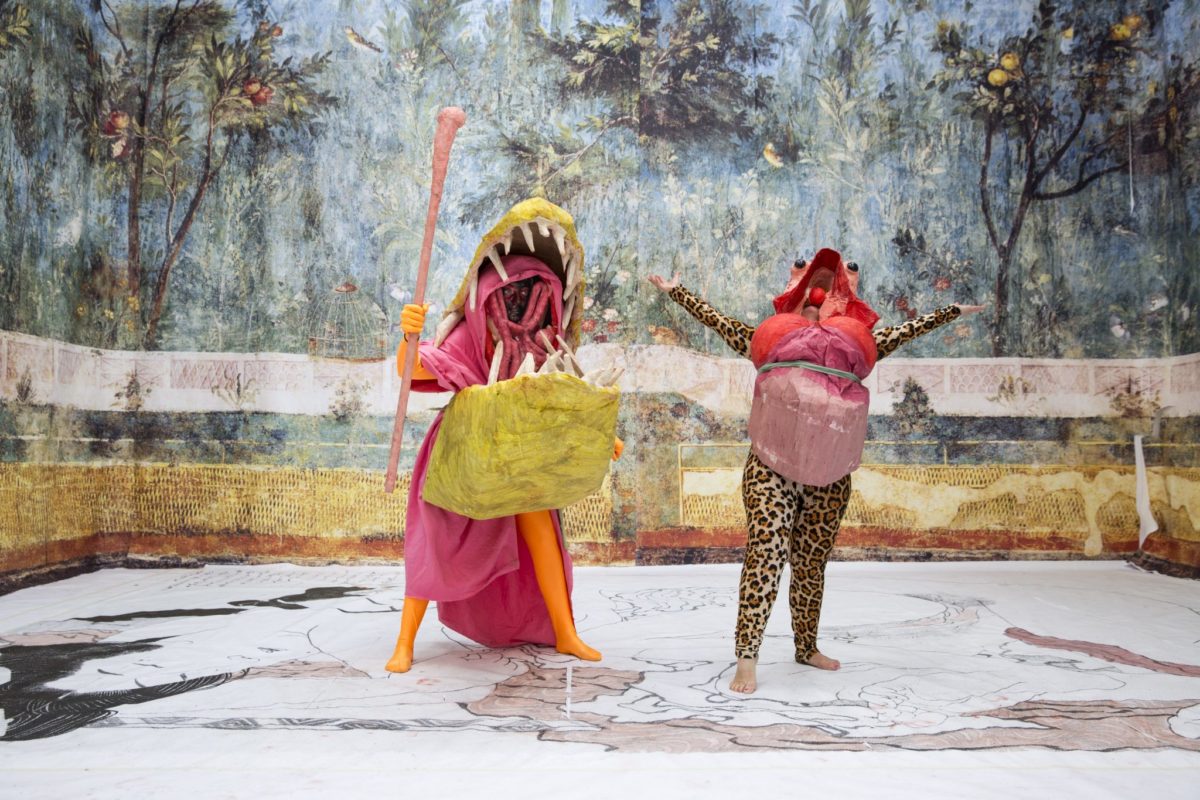 David Roberts Art Foundation (DRAF)'s one-night event Evening of Performances is a highlight of the Frieze calendar. And refreshingly, it's totally free, which is perhaps why it draws 1,000 punters each year. This year's event if an off-site affair at KOKO with live art performances from artists and musicians including Marvin Gaye Chetwynd, MEGA HAMMER, Laure Prouvost + Trim, Last Yearz Interesting Negro (aka Jamila Johnson-Small), Lina Lapelyte, Kris Lemsalu, DJ Nkisi, Hannah Quinlan and Rosie Hastings.
.
Reputations: Catherine Slessor on Charles and Ray Eames, at Sir John Soane's Museum | Ray and Charles Eames, Catherine Slessor (18 Oct 2017)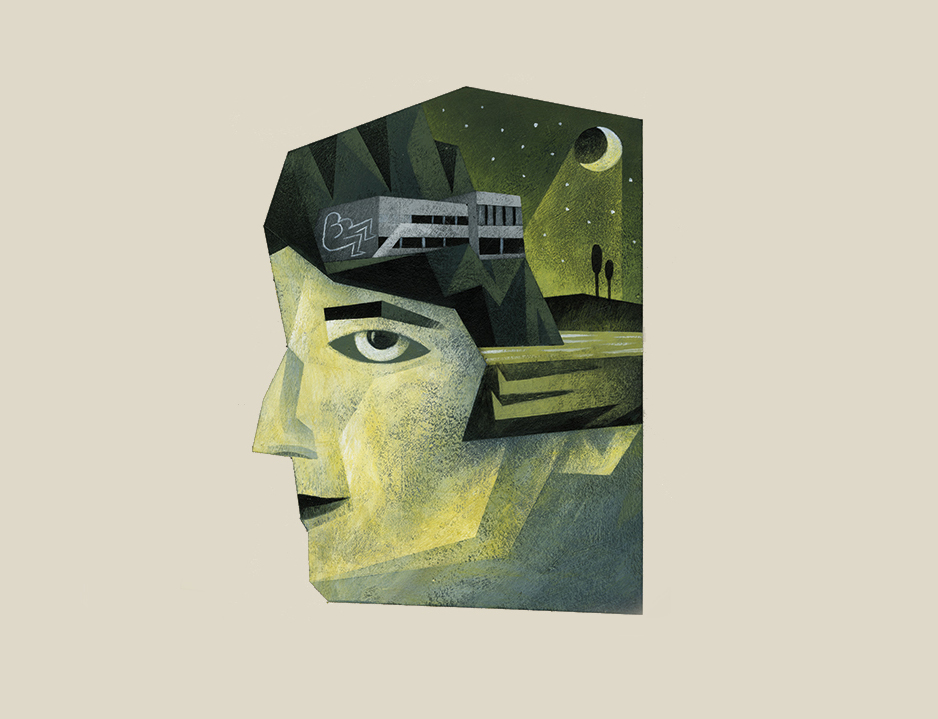 The Reputations talk series – a collaboration between Sir John Soane's Museum and Architectural Review exploring architecture's biggest influencers and agitators continues. This time the legendary designer-architects Charles and Ray Eames are in the spotlight. Writer, journalist and former Architectural Review editor Catherine Slessor looks at how the Eameses revolutionised the relationship between design and society, and changed the way we see the world.
.
Film & Performance
BFI's London Film Festival at various venues | Amanda Nevill & more (4 – 15 Oct 2017)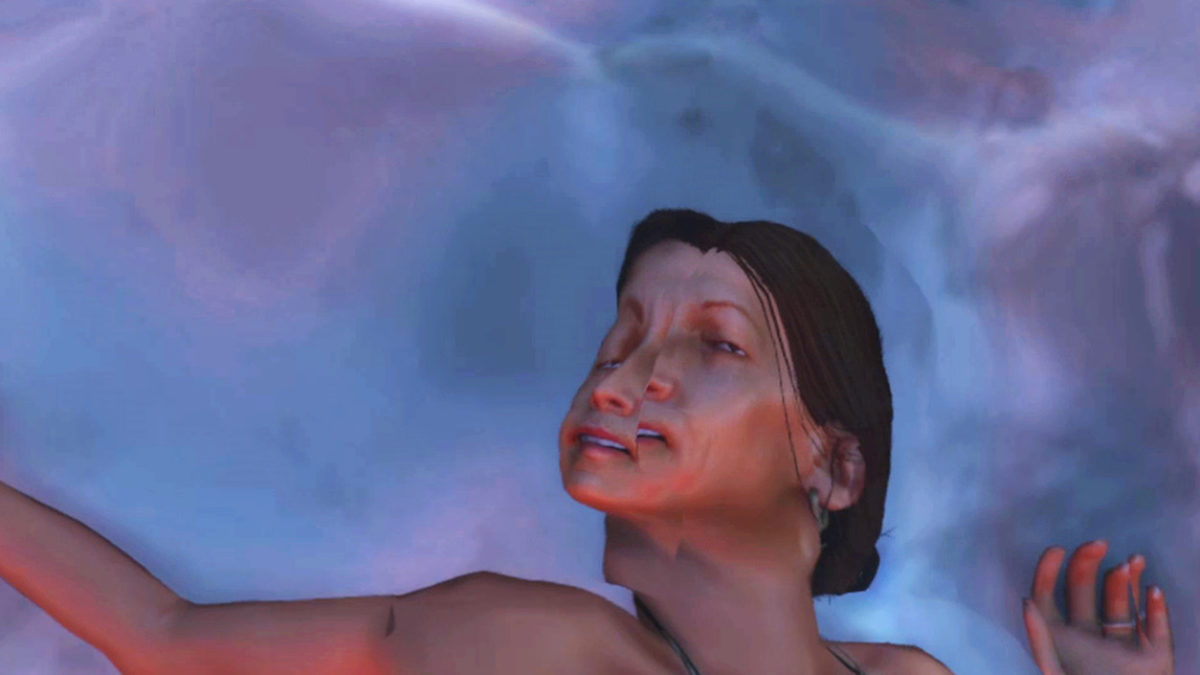 This year's LFF programme makes the fact that Autumn is officially here secretly rather attractive. What better way to welcome in the damp, cold nights than with a jam-packed month of film watching? Watch out for Three Billboards Outside Ebbing, Missouri; with Frances McDormand as a foul-mouthed Mother hellbent on revenge after her daughter's murder, and 120 Beats Per Minute – winner of the Grand Prix prize at Cannes – about ACT UP, the direct action group which fought for the rights of people with AIDS during the 1980s HIV/AIDS epidemic.
.
Dance Umbrella Festival at various venues | Emma Gladstone & more (11 – 28 Oct 2017)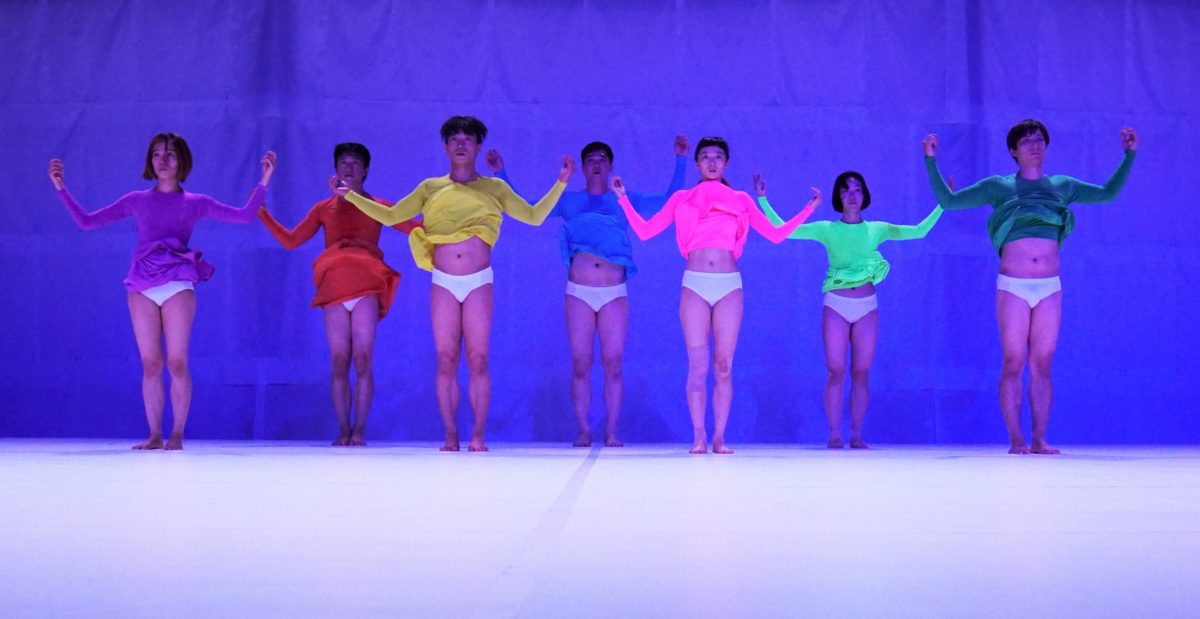 Dance Umbrella festival has been bringing ambitious and forward-thinking dance performance to London since 1978. And this year's programme is no exception: Lucinda Childs, Anne Teresa De Keersmaeker and Maguy Marin; three choreographers at the top of their game, each create a work with Lyon Opera Ballet to a score of Beethoven's Grande Fugue op. 133, while Spanish dancer Rocio Molina helps us to consider the radical power of Flamenco. Look out too for Korean superstar Eun-Me Ahn and a strand of of dance-related film showing at Barbican, including In The Steps of Trisha Brown, a documentary about America's late, great postmodernist.
.
Victory Condition at The Royal Court Theatre | Chris Thorpe and Vicky Featherstone (5 – 21 Oct 2017)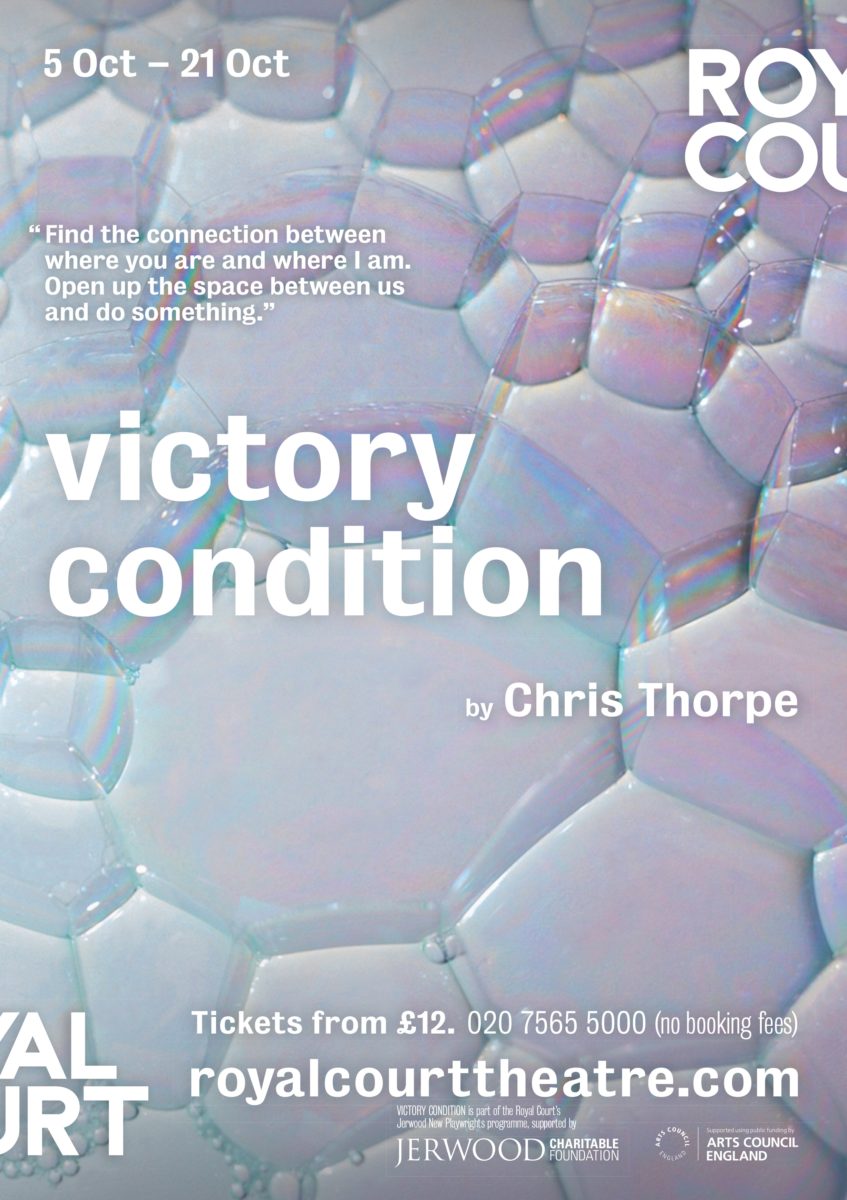 Playwright Chris Thorpe has a habit of writing politically prescient scripts, that bite close to the bone. His last, 2014's critically-acclaimed Confirmation could have been written in response to the Brexit decision, forcing audiences to question their information sources, their ability to speak to 'the other side', and how much their identity hinges on their political beliefs. This time, Thorpe has teamed up with Featherstone, Artistic Director of The Royal Court as they "attempt to get to grips with the fact that everything happens at once." It's sure to be a play that lingers in your consciousness for long afterwards.
.
Retail
Norwood Jewish Charity Shop, London Buddhist Centre Charity Shop & Spitalfields Crypt Trust Charity Shop in solidarity with Islamic Relief Charity Shop, Selfridges | Miranda July, Michael Morris, James Lingwood (Until 22 Oct 2017)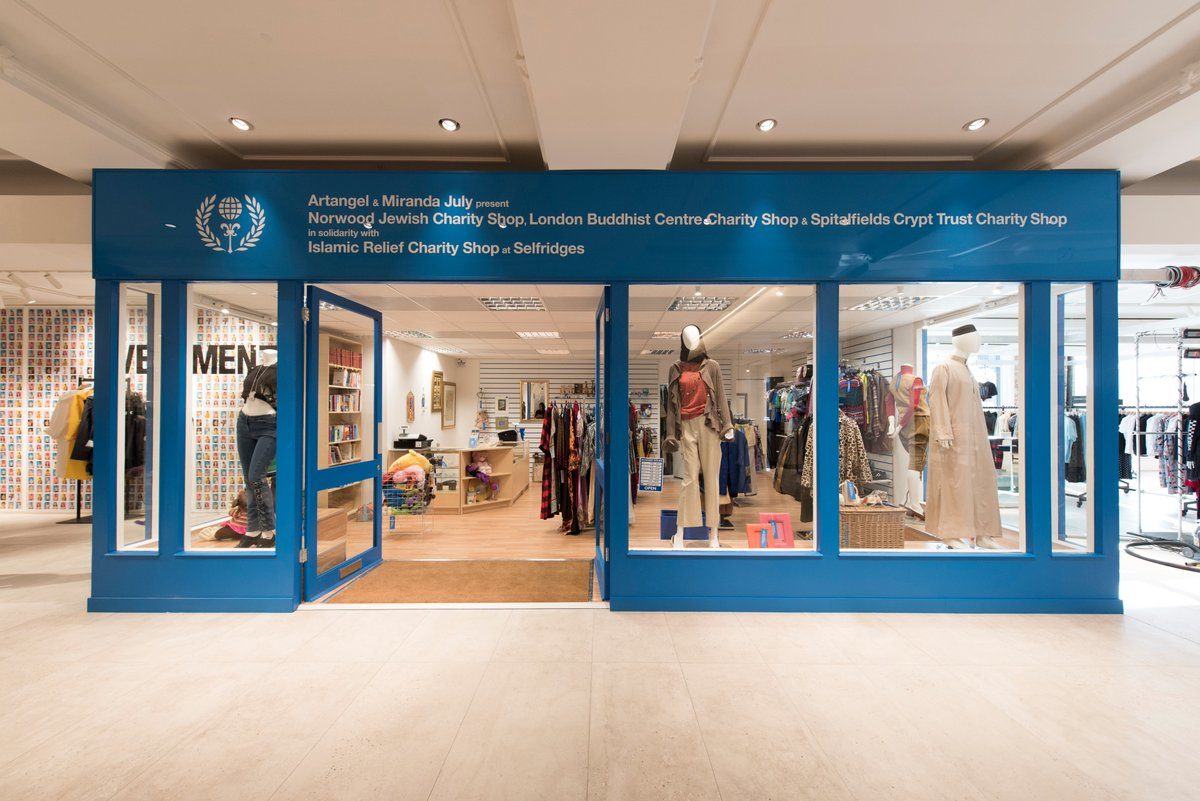 This wonderfully incongruous interfaith charity shop – a collaboration between filmmaker Miranda July and ArtAngel – can be found slapbang on the third floor at Selfridges, Oxford Street in all it's strip-lit glory. Yes, it's an art installation of sorts, but it's also a real-deal charity shop with "donated secondhand goods on sale at low prices."
.
Bulk Market Pop-Up Store, Kingsland Road | Ingrid Caldironi (Until 25 Oct 2017)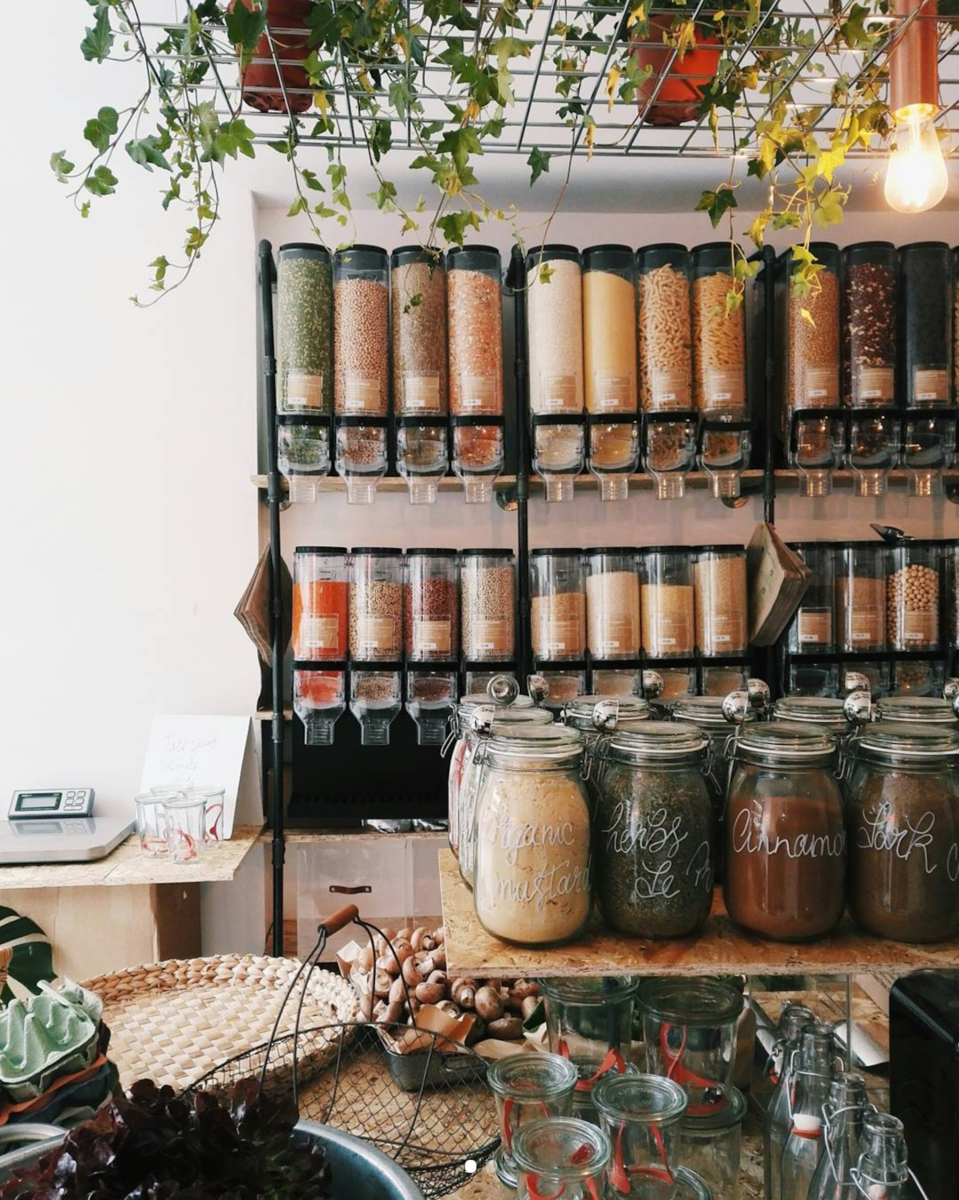 Hackney's first packaging-free grocery shop is open for business. The idea is simple: come armed with tupperware, kilner jar or vessel of your choice and shop without accumulating pointless plastic that inevitably ends up in the bin. Bulk Market founder Ingrid Caldironi is one to watch; she's currently crowdsourcing for a permanent space in Clapton, where she plans to set up beehives and sell honey made on the premises.
.
Autumn Ceramics Market at Turning Earth Hoxton | Tallie Maughan and Turning Earth Potters (7 – 8 Oct 2017)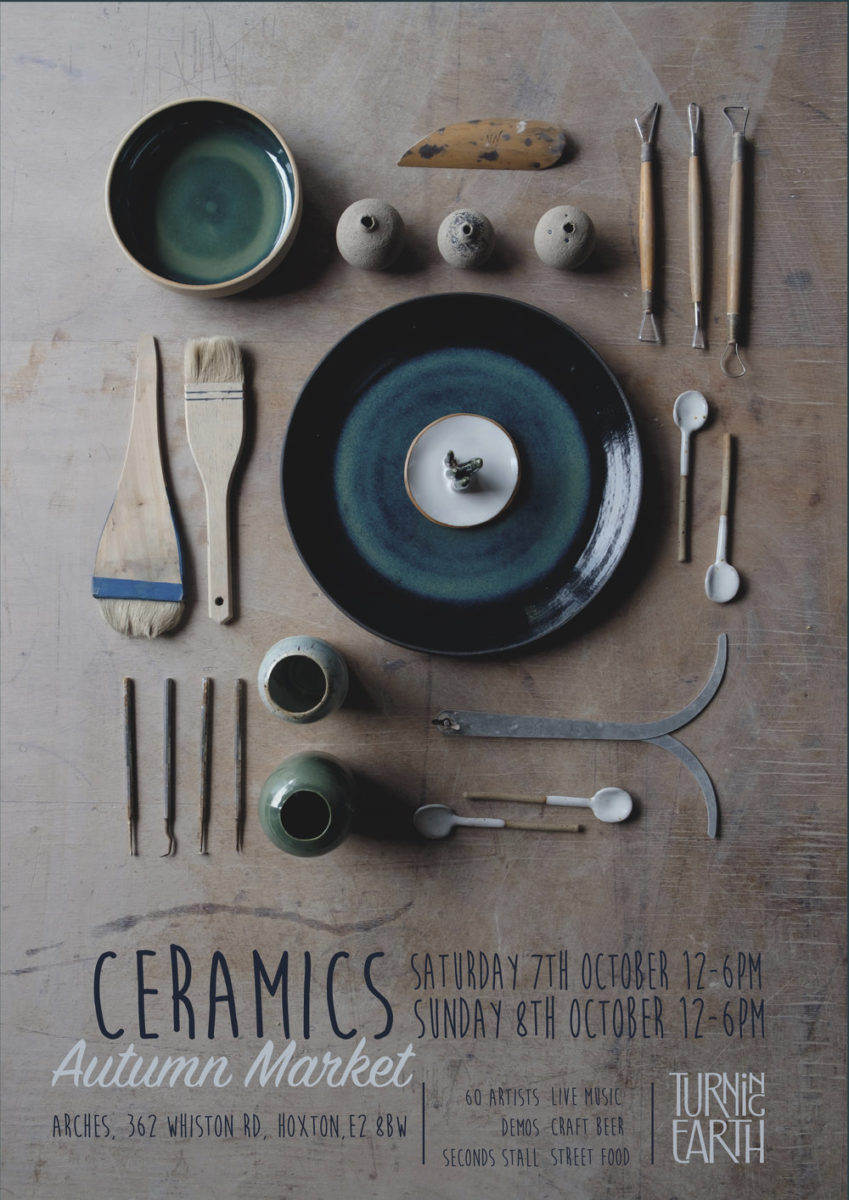 East London's favourite quarterly pottery sale returns, with beautiful wares from over 60 makers for sale from a cosy railway arch in Haggerston. Expect live music, street food stalls and pottery demonstrations as part of this weekend-long market.
.
Words by Stevie Mackenzie-Smith | Feature image via David Roberts Art Foundation