The Best London Restaurant Openings This October
There's certainly a lot to look forward to this October with a number of new and exciting culinary offerings launching in London. Several come from the city's seasoned restaurateurs, including new sites from Stevie Parle, Margot Henderson and Melanie Arnold, Ben Chapman, and more, as well as the first solo venture from chef Yuma Hashemi. Something Curated compiles a list of the best food and drink openings this month, taking a closer look at the founders responsible for the promising establishments.
Rochelle Canteen at the ICA || Margot Henderson & Melanie Arnold (10 October)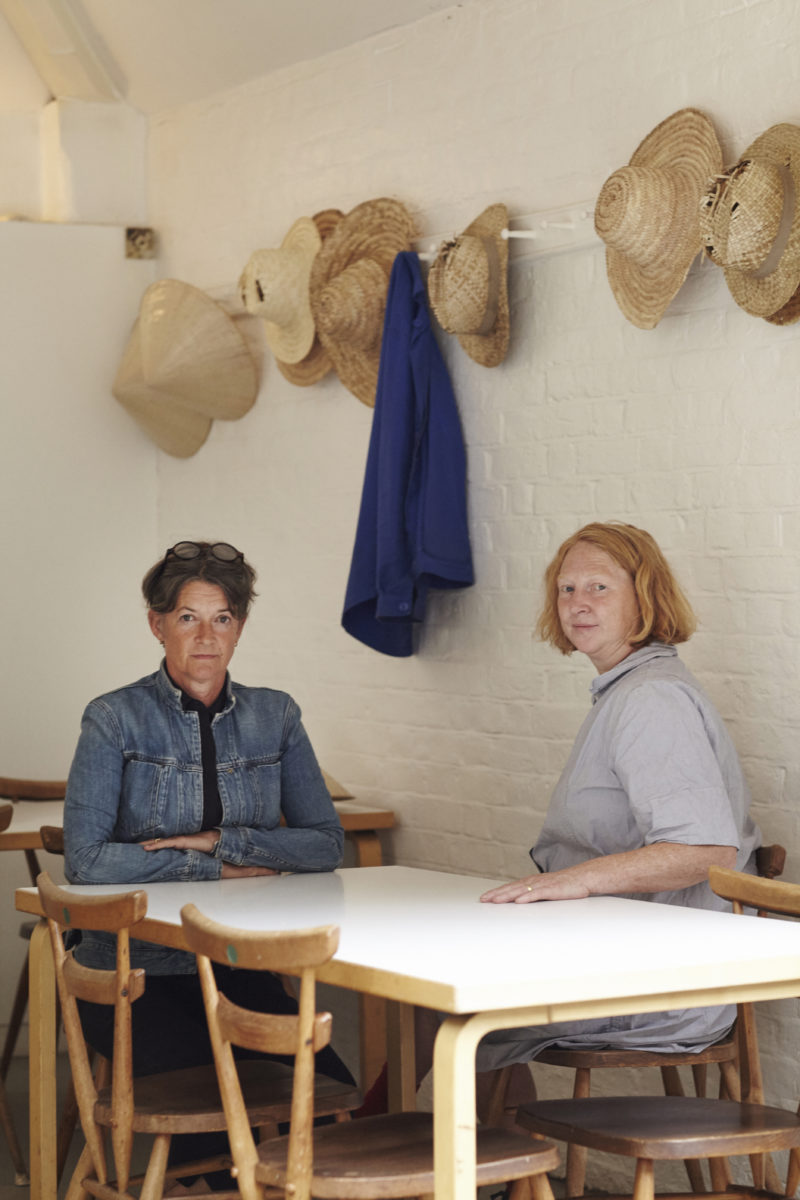 Margot Henderson and Melanie Arnold have received much acclaim for their confident and decidedly relaxed food offering. Converted from an old school bike shed, Rochelle Canteen looks out onto a green playground and the lush trees of Arnold Circus beyond. Now the popular east London eatery is setting up shop at the ICA London. The head chef will be Ben Coombs and he'll be serving up food similar to the original.
Pastaio || Stevie Parle (TBC Autumn)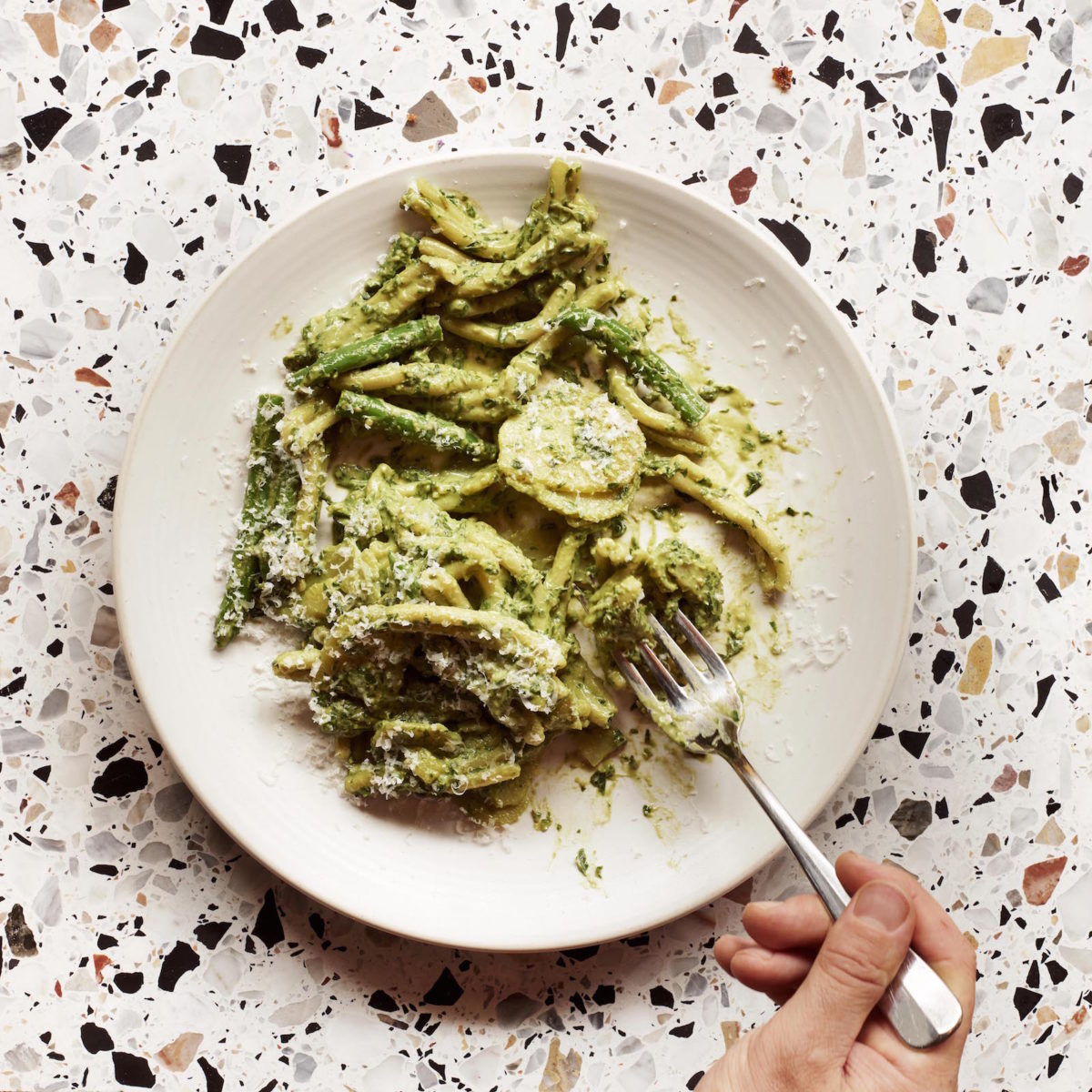 Stevie Parle is opening his sixth restaurant, Pastaio, this autumn. It will open in Soho, with a focus on fresh pasta, "made by hand." The 70 cover restaurant in Carnaby will be designed by Tom Dixon's Design Research Studio, who have a longstanding relationship with Parle and his restaurants. Standout features will include three long terrazzo tables for communal dining, the colours and patterns of which were picked to create a signature effect for the restaurant.
Smoking Goat Shoreditch || Ben Chapman (TBC October)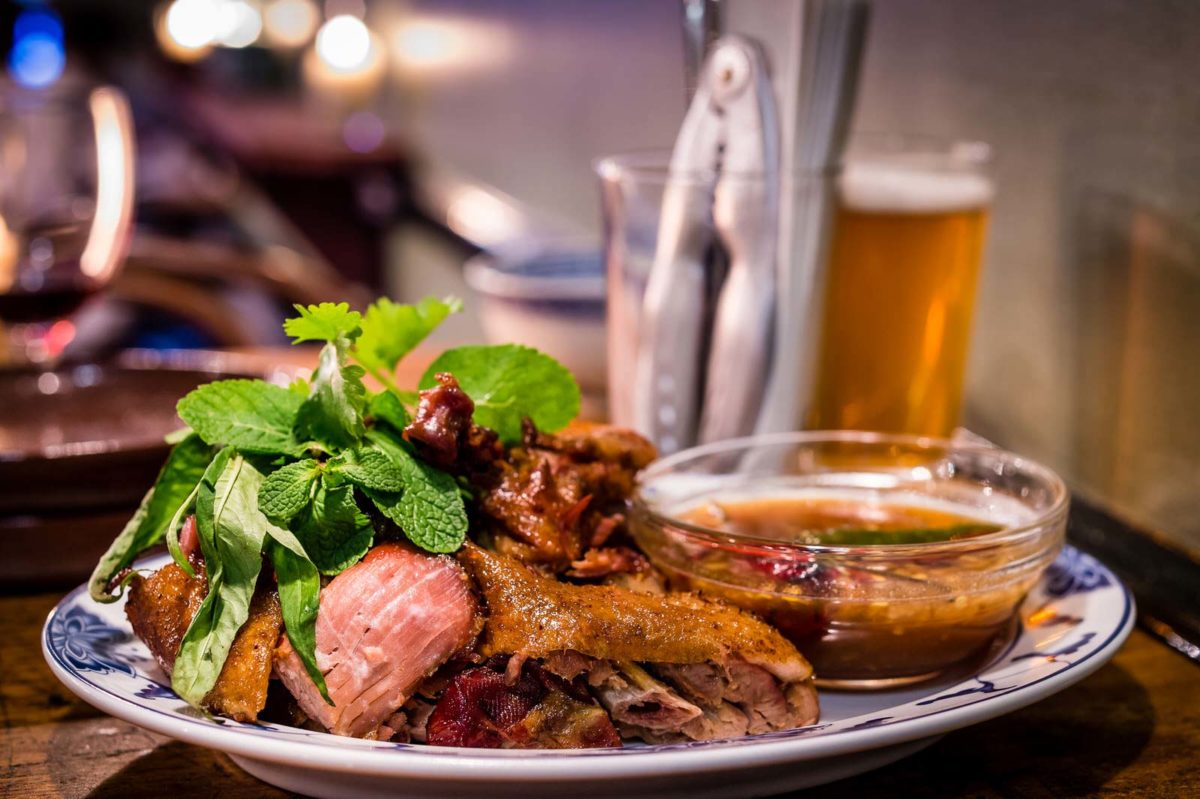 Ben Chapman's Smoking Goat was an immediate success when it opened back in Soho in 2014, and it's now got a much larger Shoreditch sibling. The 100-cover space boasts an open kitchen and a bar, while diners can either sit at the counter, or on large canteen-style tables. Sticking to its successful formula, the Shoreditch site focuses on Thai barbecue and seafood.
Sabor || Nieves Barragán Mohacho & José Etura (TBC Autumn)
The name Sabor, meaning 'flavour' in Spanish, reflects the restaurant's focus on the flavours of Spain, through the use of traditional ingredients and cooking methods, and a relaxed approach to dining. The restaurant is being backed by JKS Restaurants, the London restaurant group behind Gymkhana, Lyle's and Bao. Spread across two floors, the ground floor will feature a dining counter surrounding an open kitchen and fresh seafood display.
The Drunken Butler || Yuma Hashemi (TBC October)
This Persian-inspired restaurant is the first solo venture of chef Yuma Hashemi. Formerly head chef at the now-closed The Chancery in the City, Hashemi was born in Iran and has worked at kitchens in Sweden, Portugal, San Francisco and Bordeaux. The food at The Drunken Butler is inspired by Persian flavours, but with French touches; there will be lots of fermenting, smoking and pickling. With plans for cookery classes and the addition of four-to-six course tasting menus, The Drunken Butler is one to watch.
Parsons || Ian Campbell & Will Palmer (TBC October)
The owners of the The 10 Cases restaurant and wine bar are set to open a new restaurant in Covent Garden in October, directly opposite their current home. The menu will include two 'catches of the day', alongside a host of staples such as squid, clams, oysters, sardines, salt-baked seabass and turbot. As such the wine list will lean heavily towards whites. Campbell and Palmer are also behind the Drop Wine app — a wine delivery service that features a daily-changing special offer bottle.
Southam Street || Luca Longobardi & Chris Denney (20 October)
Southam Street is the follow-up to the popular 108 Garage, set in a cosy three-storey former Victorian pub. It comes from the duo Luca Longobardi and chef Chris Denney. The ground floor will be a temple to grilling, from meat to fish to veg, while the first floor will sport a raw bar, with a menu boasting Nikkei-influenced offerings, so expect dishes like ceviche and sashimi to be making an appearance. There will also be a dedicated sake room on this floor.
Peckham Levels || Lodewijk Van Den Belt (TBC October)
There are already plenty of reasons to visit Peckham Rye's multi story car park but from this month, there'll be even more. The fifth and sixth level are adding seven new resident food traders. Local duo Drum & Flats will be leading the charge with their chicken wings drenched in homemade sauce, having cut their teeth at the nearby Peckham Springs. They'll be joined by Nandine who'll be bringing Kurdish mezze; there's Canard with confit duck reimagined as street food; and Brixton Pop residents Otherside Fried with their fried chicken burgers. WEST, a new local cafe will be on hand to serve natural wines, as well as Californian-style breakfasts. Plus, Made of Dough, who've just opened their first pizzeria nearby, will be getting involved too with their Lady Godiva craft beer bar.
(Feature image via Pastaio)