Interview: Aitor Throup, Artist, Designer & Creative Director
Versatile maker and designer, Aitor Throup's multi-disciplinary studio traverses the fields of art, film and fashion, developing conceptual clothing under the label New Object Research, whilst concurrently collaborating across various industries. Premiered at Sadler's Wells, Throup unveiled his latest collaboration with the eminent contemporary choreographer Wayne McGregor earlier this month. Developing garments for McGregor's Autobiography, Throup created a modular layering system which allows each dancer to wear the same costume in completely different configurations. In the hours before the show's premiere, Something Curated met with Throup to learn more about his uniquely diverse practice.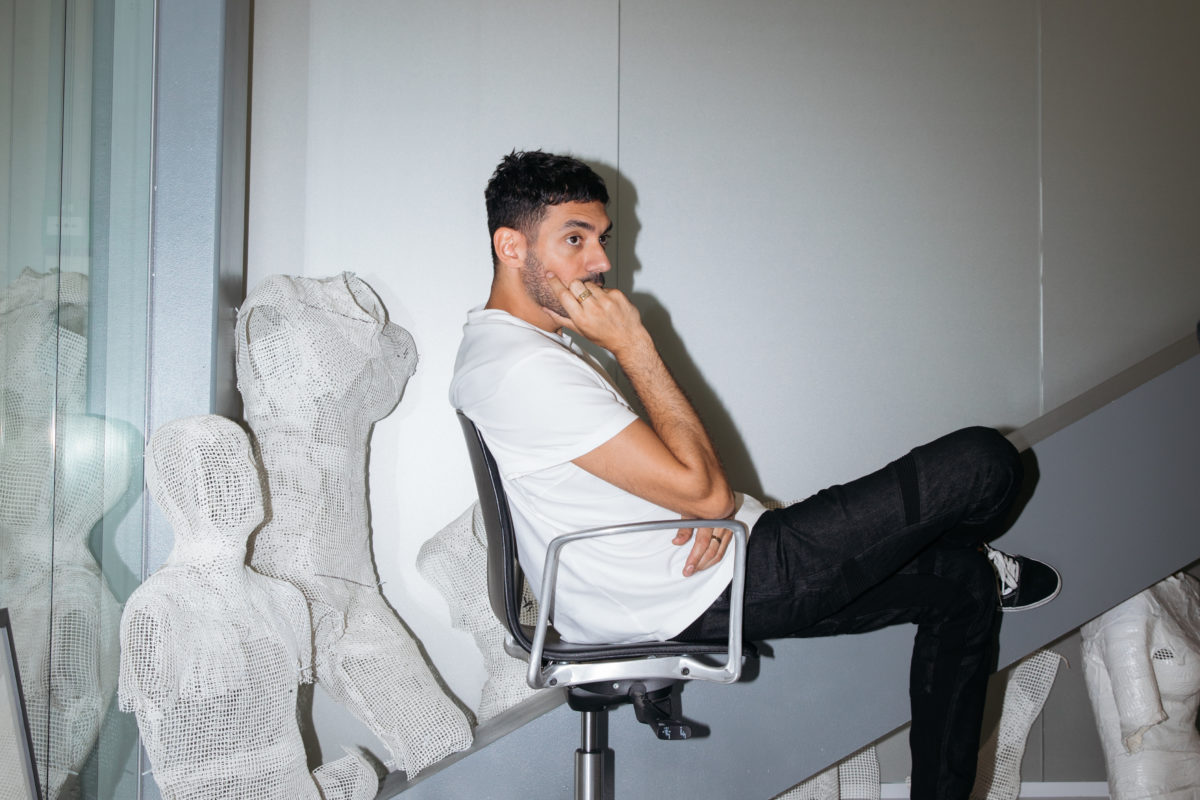 Something Curated: Can you tell us about your background; what was your journey into this field?
Aitor Throup: I am an artist but I've existed mainly in fashion, basically figuring out how to put ideas across within the constraints that the industry presents. I always knew I didn't want to have a conventional clothing brand. Graduating from the Royal College of Art with a masters degree in Menswear, I received a lot of support from the industry but I wasn't interested in doing seasons, wholesaling and catwalks – that wasn't the purpose of my work.
I feel exactly the same as I did the day I graduated; the next step is unknown, but I know what feels good right now, I think that approach has led me to be multidisciplinary and learn a multitude of ways to express the messages I want to convey. I think I had a real advantage because I was studying fashion, in a way by default, just because I wanted to learn how to make garments. I wanted to use that knowledge as another visual communication tool or medium, like drawing, sculpture or photography.
I never felt an aspiration towards fashion as such, so I guess that's given me a real ability to take risks within that industry. If I failed, it didn't matter so much to me because it was just another medium. That has led me to work in a lot of different fields, from music, film and graphic design to the more traditional fine arts, like painting, sculpture and drawing. I constantly try to expand my toolkit.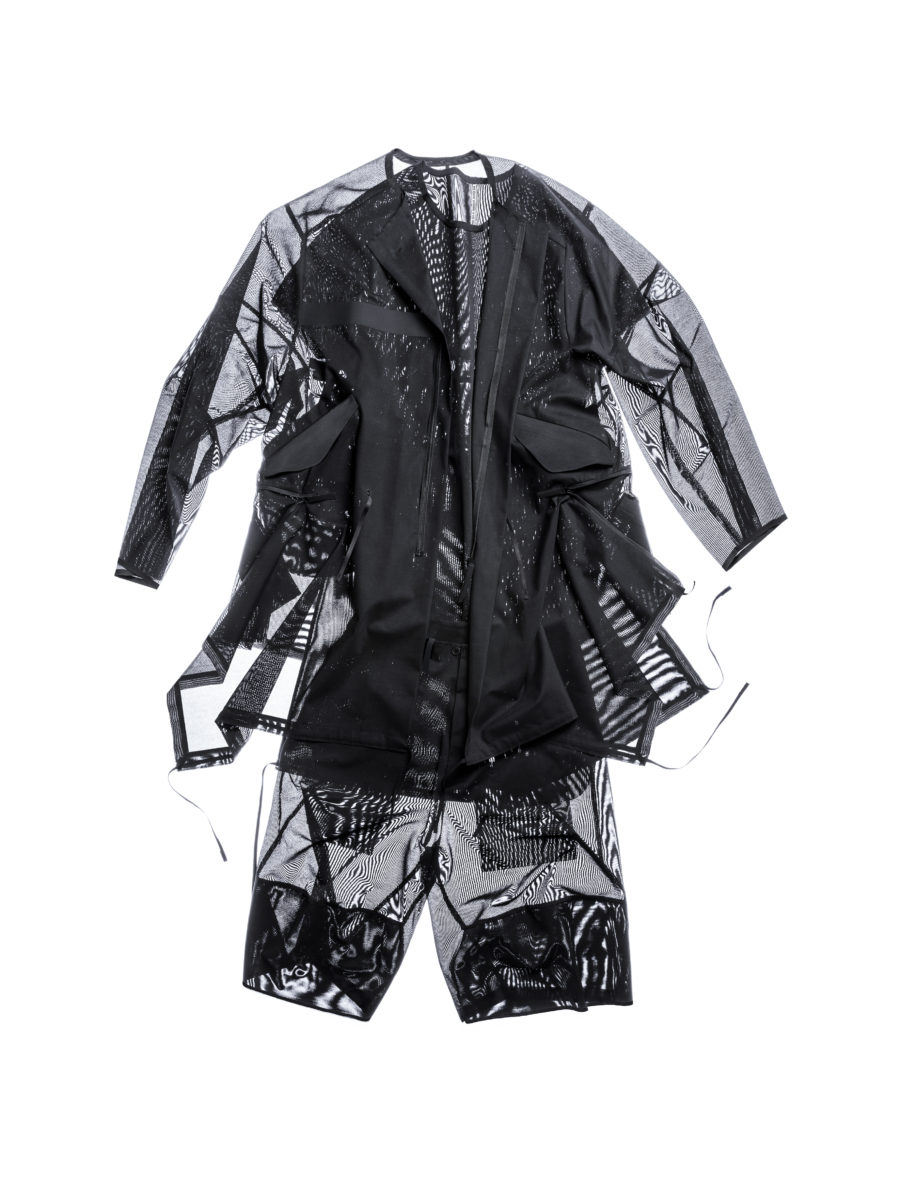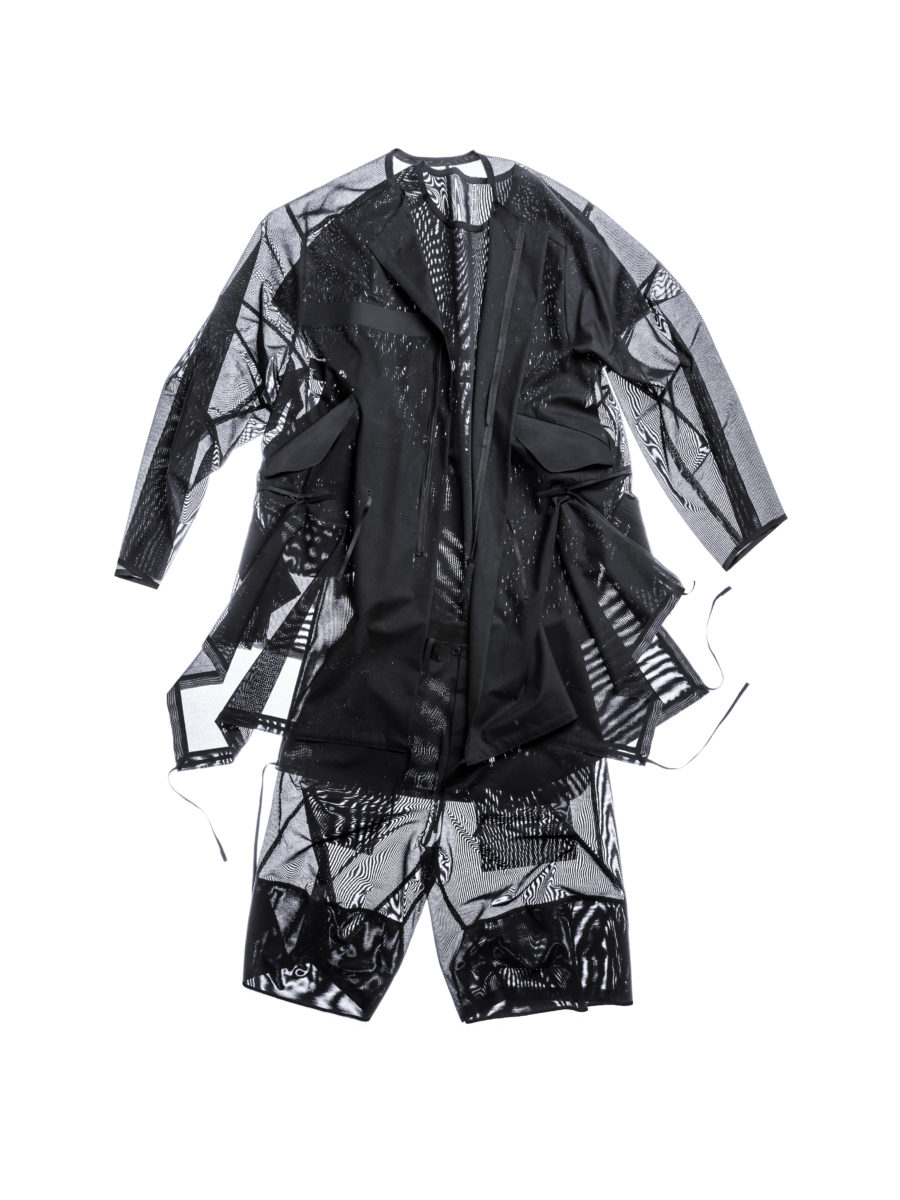 SC: You have maintained a resolutely multi-disciplinary practice – is there any connecting thread or underlying ethos that ties together your work?
AT: I am deciphering that as I go, so I am learning more and more about my reason, or like you said, the thread. It's interesting because I always knew that anatomy had something to do with it; the human body always fascinated me. When we as humans see a figurative work, whether it's a painting or a sculpture, we have a sort of personal connection with it because we see ourselves; we recognise our form and that is true to my fascination from the early days. As a kid, I was always around comics and medical books. My mother was training to be a doctor, so all my childhood I was surrounded by medicine, human anatomy and biology volumes, and I became desensitised to the aesthetics of medical human imagery.
Retrospectively, along with cartoons and the comic books, which I used to collect, I really learned from that type of imagery. I didn't just read them, I analysed them; comic books are one of the best ways to understand the body in motion. You'll see multiple characters in different action positions, and you really get a sense of how the body moves in space. I continue to learn from comic books. What I realised is, my goal is to build objects that have their own anatomy, not only a physical anatomy but also a conceptual one, with layers of meaning that constitute the overall significance. I believe that is my vehicle to create an emotional connection with the viewer. As a continuation of the theory that we have a personal connection with a figurative work, my proposal is that we have a connection with an anatomical work: that you are seeing something that in itself consists of different layers, and they are interdependent.
I can trace this back to my childhood when I first became emotionally connected with a singular object, what I dub an "anatomical effect." I have this obsession with the Goofy hat, you know from Disney World: it's got the eyes, the ears and then the peak of the cap is his snout. I was in summer camp somewhere in Argentina, I must have been six years old, and this kid who had probably just been to Disney World was wearing this Goofy hat. It just had such a deep effect on me. When you take that object off, it still contains the identity of what it's conveying but as a hollow object. Anatomically charged with a fragmented backstory, it is the coming together of something that we understand as a baseball cap with another archetype – two iconographies merging together telling a story. By putting it on, you are embodying it. It is like costume in an interactive way, but the amazing thing is that, even though it is designed for the body, if you take it off, it still retains its own identity, its own soul – that is the simplest way of understanding my fascination with and approach to product design.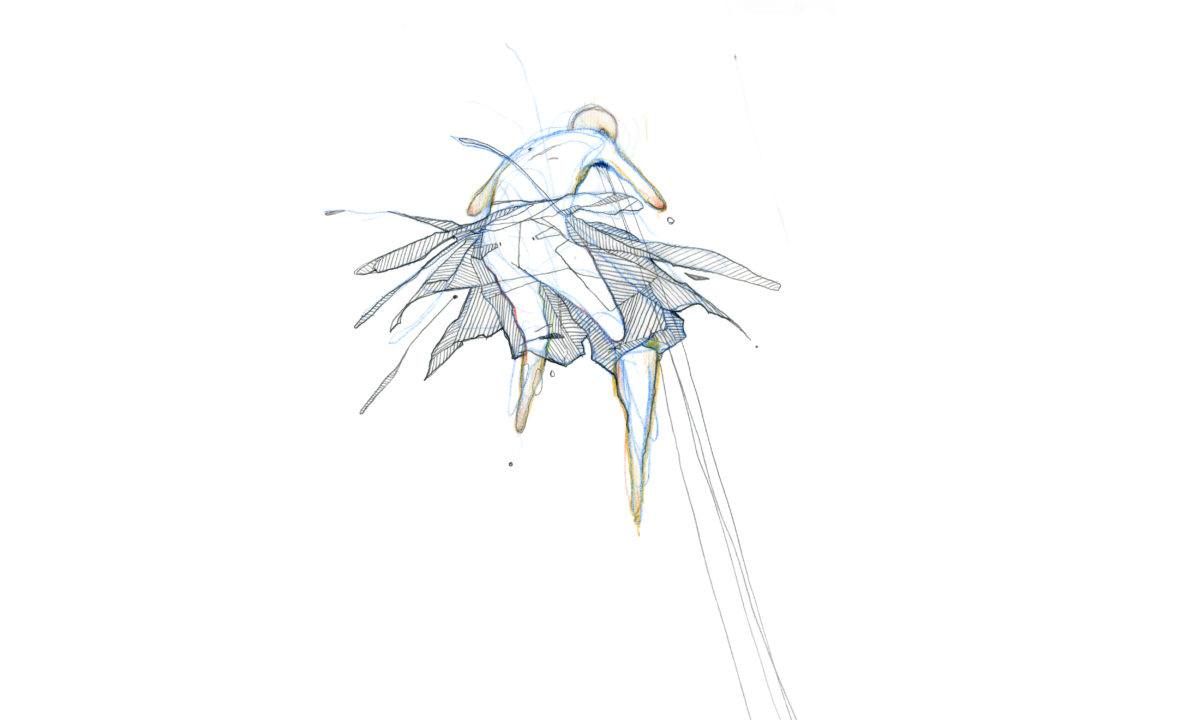 SC: Could you give us some insight into the collaborative working process between Wayne McGregor and yourself? 
AT: We went out to meet Wayne in his studio in London and he explained to me the concept of Autobiography and how he was searching his own genetic code and trying to decipher the fragments that define him. I saw it as a beautiful self-portrait from a conceptual artist, which really resonated with me. I limit the tools I work with to the story I am telling. I don't add anything, I just use what I have to convey. In this way, every single decision is justified by the origin and the process. I feel Wayne's approach is also like that. Interestingly, the idea of Autobiography really resonated with me because the New Object Research runway show we did last year was effectively a self-portrait. It was also autobiographical and there were a lot of elements that connected his concept to what I had recently been working on. That is how it started, by sharing experience and trying to find a linking thread between his artistic enquiry and mine.
I think the real connection came in my interpretation of his fascination with the idea of "fragments of memory." Each of us contains a vast amount of unique information through our own DNA; infinite sequences of elements that were determined before we were born. The information that is outside of our life experience constitutes the essence of ourselves and then through our experiences and the choices we make, we add to that data and therefore the amount of data that we hold becomes incrementally bigger. If you have an understanding of it, and this is the idea with genetics, you can begin to predict whether certain things might happen or potentially even change and that's essentially Wayne's enquiry into not just our origin, but also our potential.
I realised that the most respectful way for me to respond to this concept was to try to convey this idea of fragments, the essence of the self, as literally as possible. I went through my archive, thinking about fragments of memory like things that have occurred that you recollect but you remember them in a non-perfect way, you only recollect the essence. We translated elements of past work, re-fabricated in the most distilled way possible, so it almost no longer existed physically. They are like physical memories of the originals.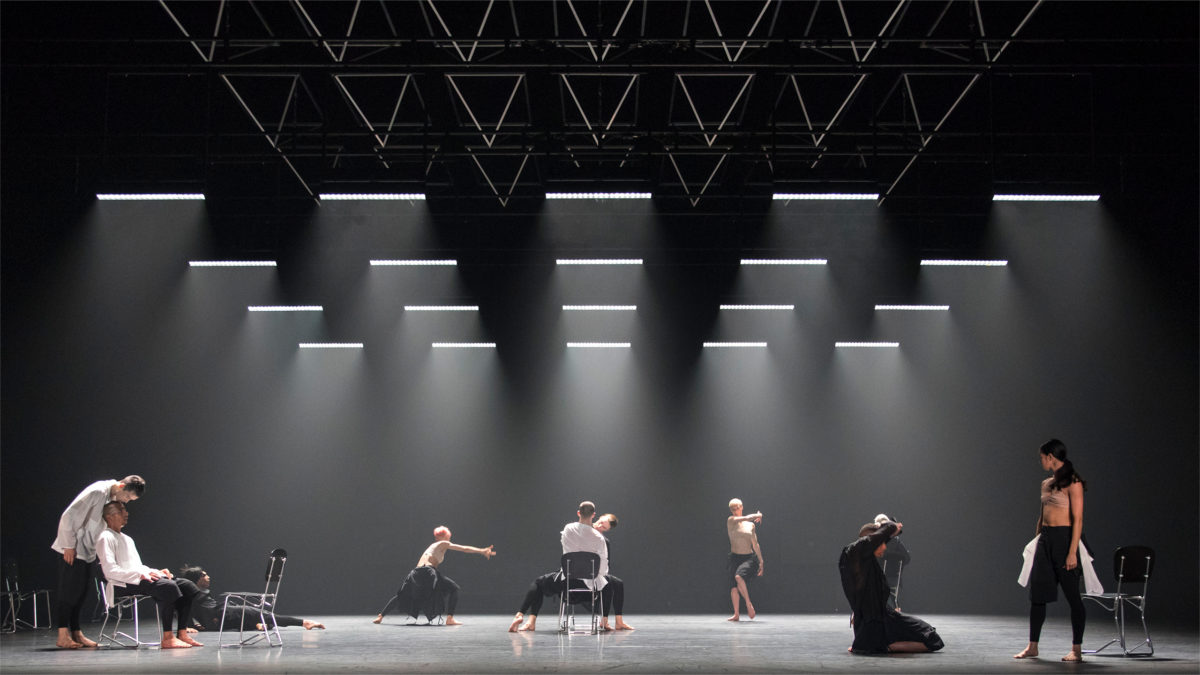 SC: What was the thinking behind the translucency of it?
AT: We took a very reductive approach, thinking, "What is the least it can have to still contain the data, the key information pertaining to it?" For me, the translucency is very important because it is closest to the essence, to almost nothing. If they are opaque then they create too much of an identity that would be on top of the dancer and memory doesn't feel opaque, memory is translucent, fluid. I have a couple of theories about the translucency, one is that it allows you to make something that you as a viewer perceive as an anatomical object, like my hand, you can't see my veins but you know it's there, same with the bones – so the translucency exposes the layers underneath.
The other idea is: imagine these are fragments of our experience, the more we layer them on, the more we get away from our true self, you can see yourself inside but you're moving further away from who you really are. These garments are actually part of a modular system – all three upper body garments can be taken off and connected through a fastening system to the lower part. This process of shedding, of taking off these experiences and taking off this veil, this ego, and getting closer to the true self is an idea that I really like; your experiences can either mask you or they can define you as you carry them, and only at death do they dissolve and disappear.
SC: You have collaborated with a number of brands, designers and artists during your career – do you find collaborators have come to expect a specific style from you?
AT: I would say that every person that I've collaborated with has reached out because they are aware of my process and conceptual approach to narratives. I feel like if I am working with someone, all I want to do is have a deep understanding of their intention and I want to help by communicating that through my own artistic enquiry. I really feel that people are expecting this conceptual approach rather than a specific aesthetic. The aesthetics of my work are really symptomatic.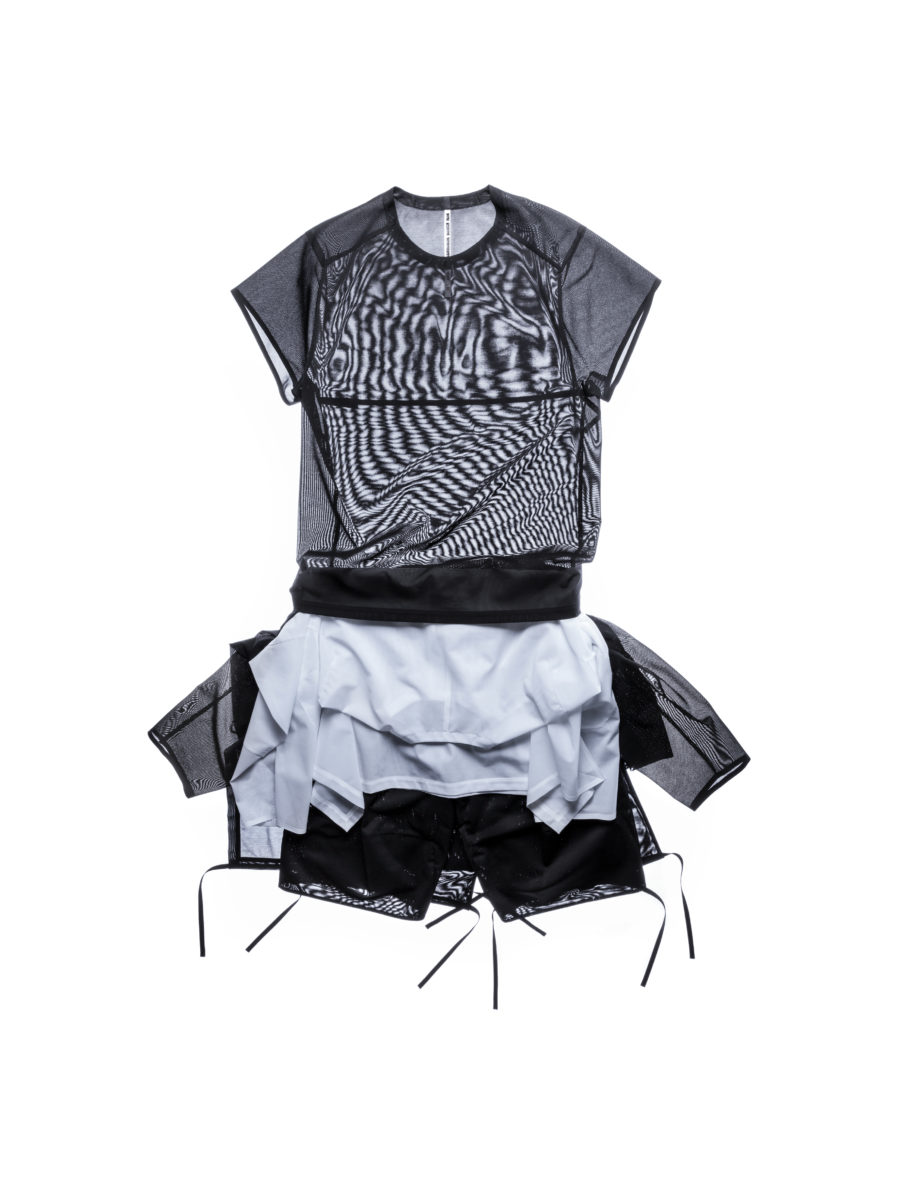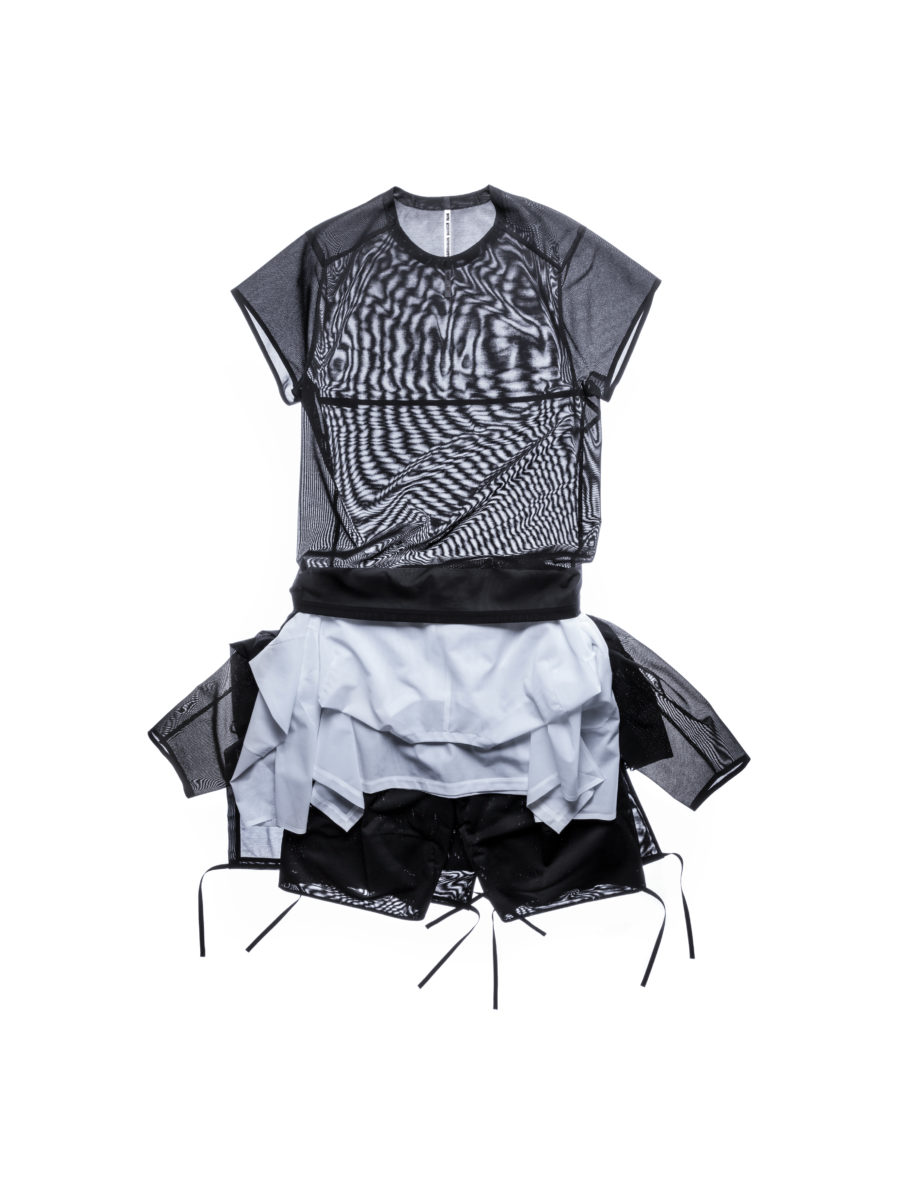 SC: A lot of the things that you are interested in, like movement and anatomy, seem naturally conducive to dance – is this an area you have worked in before or thought about previously?
AT: It just happened. I mean I'm always thinking about a sort of dance, my drawings are dancing all over my sketchbooks. My mechanism for thinking is constantly moving. When I'm thinking about an object or a design when I'm sketching, I can visualise a body through my work; imagine a sphere and inside that sphere is a body floating, and the body is constantly moving. I have multiple cameras on the inside of the sphere that I can explore as it's moving from the top, the bottom and sides, and at one time I will find an exciting combination and lock it in. That's how my mind works.
SC: Is designing garments for performances something you want to do more of?
AT: For sure, I am really enjoying this process. I feel like we are all talking the same language. Generally, I have been fascinated with opera, theatre, the idea of being part of communicating a narrative through all the elements – costumes, lighting, music, everything coming together. I am really interested in film too, so yes, it feels very logical.
SC: Could you tell us about the thinking behind your presentation of New Object Research in London last year, featuring the life-size puppets?
AT: As I was saying, that was really a self-portrait at the time. It was funny because I had begun to kind of hate my work; it was like I had created so many rigid structures and manifestos around it that I felt suffocated. It was like I couldn't just create, I had to have a strict narrative and a concept. I had built a small box for myself in order to create and that's what justified all my creations. I wanted to move freely, but I could only move in the box.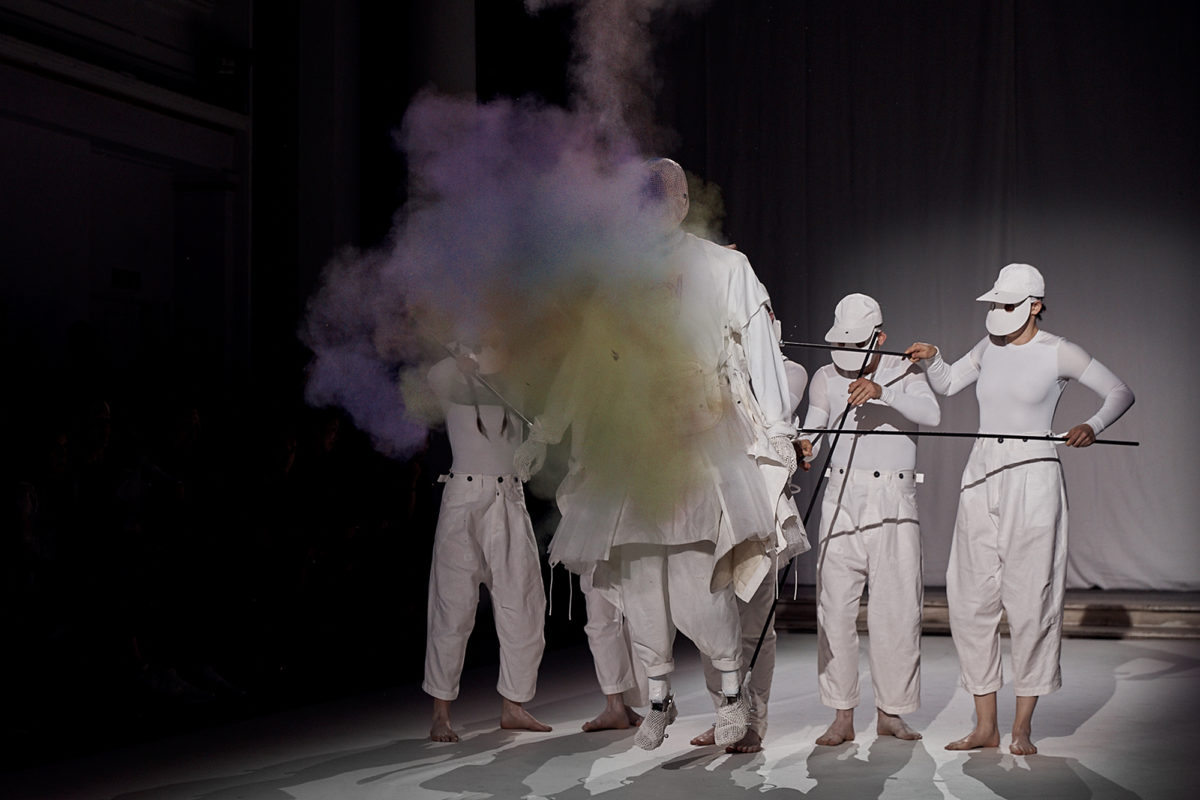 Ultimately, I had this real enlightening moment where I realised that what was interesting were these little boxes that I'd created, all these rules, the manifestation of the manifesto, could be put on top of each other; they created this bigger box around me that still defined and protected me but I could move freely within it. It was effectively when I put those elements together that I felt confident that I'd refined my practice and found the running thread through all of my work, which has allowed me to create objects outside of a specific contextual narrative.
I feel like my work has so many layers, it's almost impossible to explain them all. There are things I did 10 years ago that I haven't been able to tell people about yet. Everything is informed by something. I was talking the other day about some algorithms I used in designing the trousers for my The Funeral of New Orleans collection from a decade ago – all these trousers I designed through this algorithm to convey the fabric shrinking effect of water. That in itself I find really interesting, I want to do an exhibition just about those five trousers. I'm not always able to go as deep as I would like with my storytelling in certain contexts or formats – that's my struggle.
SC: Maybe you could write a book, so everything doesn't have to fit into a press release.
AT: It's a very good point. That is why I did the manifesto, it helped and you are right, that is ultimately what I need to do to really illustrate it.
SC: Are you able to talk to us about an upcoming project you are working on?
AT: There are a couple of things but I can't go into them too much. It's funny because after I got rid of this pressure of, "I can only create if I have a narrative," I felt lighter and then "Bang!," the next narrative comes to me. I have this newfound confidence, and I feel like we are now working on the biggest project that we've ever created, with the most depth and I am super excited.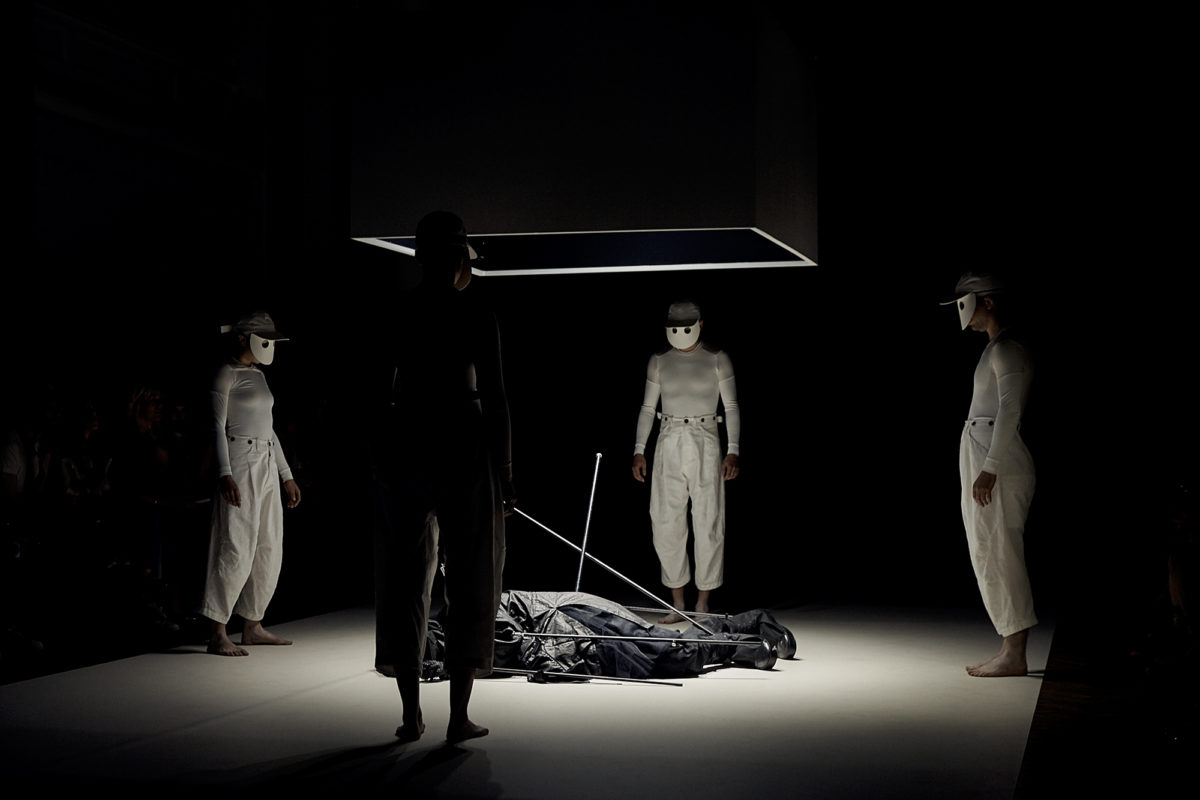 SC: What prompted your move from London to Amsterdam this year? 
AT: I had been consulting for the denim brand G-Star RAW for about three years. We had been busy setting up a denim innovation lab, which worked outside the commercial system, to experiment without being briefed by the market. Once we created the first few pieces it felt like we could really redefine the denim industry, so it naturally led to us wanting to continue and nurture the relationship. I was announced as their Executive Creative Director in October 2016, so it made sense for me to move my own studio to Amsterdam too, where G-Star is based. It's worked out really well and I'm excited for the future. We have some really exciting developments in the pipeline.
SC: What are you currently reading?
AT: Marcus Aurelius' Meditations and Nausicaä by Hayao Miyazaki. Both were recent birthday presents from two amazing people at G-Star.
SC: Preferred work uniform? 
AT: White tee, jeans, cap.
SC: Favourite recent exhibition? 
AT: I'm obsessed with Sir John Soane's Museum on Lincoln's Inn Fields.
SC: Favourite place to eat in London?
AT: There's this little Caribbean place called Troy on Hoxton Street (not to be confused with Troy Cafe on Kingsland Road).
SC: Favourite place to shop in London?
AT: I love getting lost in all the independent bookshops on Charing Cross Road.
SC: Favourite travel destination? 
AT: I love Japan and Hong Kong. I now need to get to Korea though.
'Autobiography' by Company Wayne McGregor premiered at Sadler's Wells, London on 4 October 2017, and will tour in the UK and internationally from autumn 2017; dates added frequently to waynemcgregor.com/calendar.
Feature image: Wayne McGregor's Autobiography with costumes by Aitor Throup (Photo: Ollie Adegboye)
Interview by Keshav Anand