Nuno Mendes Brings 10 New Eateries To Old Spitalfields Market
Launched this month, a talented group of London chefs have come together to form the new Kitchens at Old Spitalfields Market. The ten traders are cooking an exciting mix of contemporary dishes in the site's relaxed communal environment. Nuno Mendes, of Chiltern Firehouse and Taberna do Mercado, which sits on the edge of the market, helms the new initiative. Headed by Mendes and hospitality consultant Stephen Macintosh, they hope "the new market becomes a hub for creative and entrepreneurial talent, serves the local community and celebrates its East End origins."
The stalls, designed by Foster+Partner's, will house an eclectic mix of eateries, serving savoury foods and enticing desserts that allow visitors to experience a range of flavours hailing from around the world. Mendes said, "We want to put Old Spitalfields Market back on the map as one of the most exciting and lauded destinations in London … In an age where retail is becoming much more impersonal and en masse, we want to re-establish that unique connection between traders and consumers, creating a more rewarding and personalised experience." Something Curated takes a closer look at the 10 eateries involved in the project.
Yum Bun || Lisa Meyer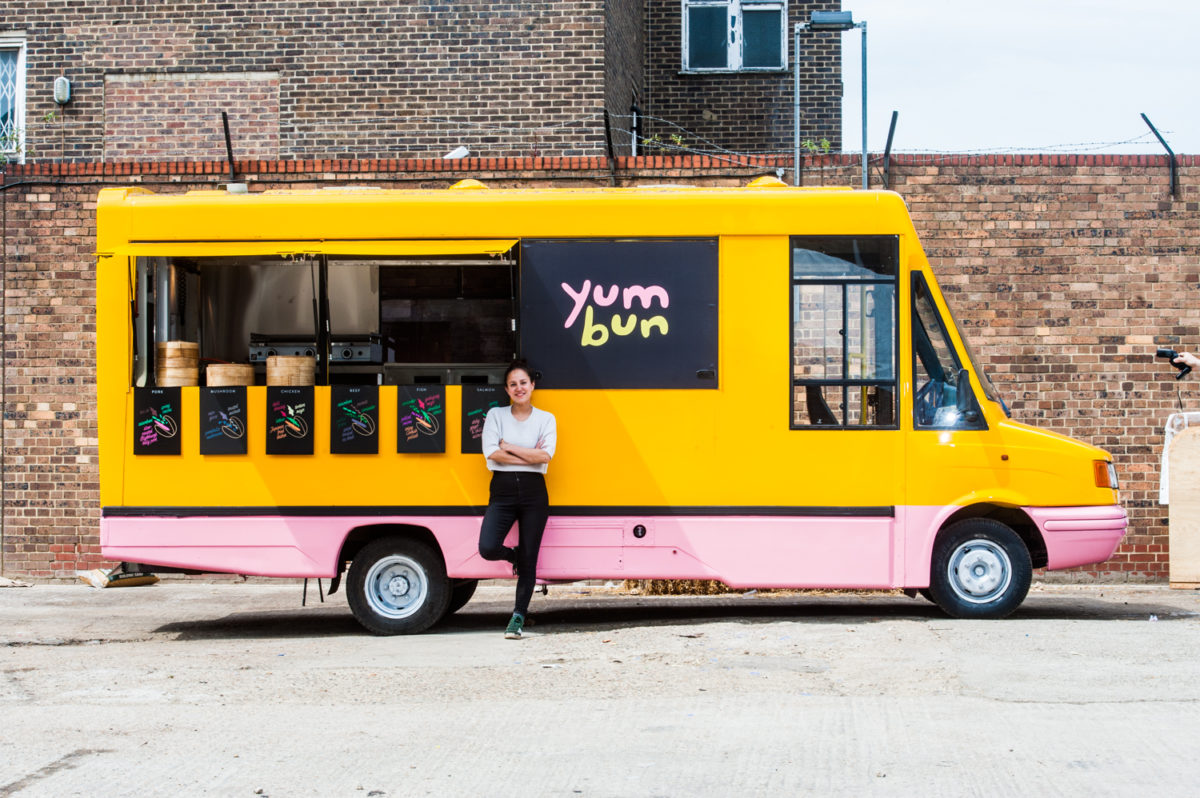 Yum Bun began in Hackney's Broadway Market in 2010, bringing fluffy pockets of flavour to London's street markets. Since then they've served buns at feasts and festivals, pop-up shops and have three mini Yum Bun outlets in East London. They've also launched a new dish for the market: a spiced fried chicken, salted celery slaw and Szechuan mayo bun.
Breddos || Nud Dudhia & Chris Whitney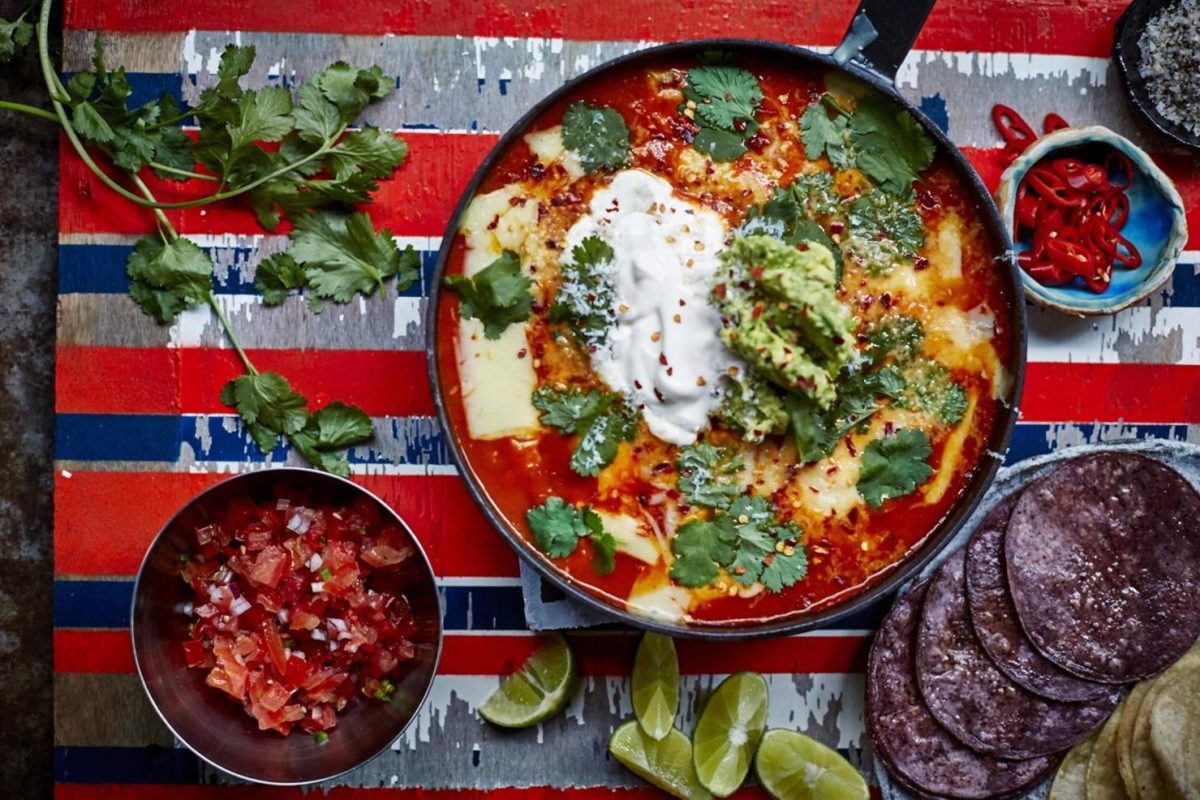 Breddos started out in 2011 as a taco hut in a Hackney car park and recently found a permanent home in Kingly Street. Their offering is influenced by the hundreds of roadside taquerias and restaurants visited in Mexico and America on the travels of founders Nud and Chris. They'll be grinding fresh corn daily onsite to make tortillas and will be serving BBQ duck, tamarind, piloncillo and burnt onion tacos, all cooked over charcoal and wood.
Dumpling Shack || John Li & Yee Li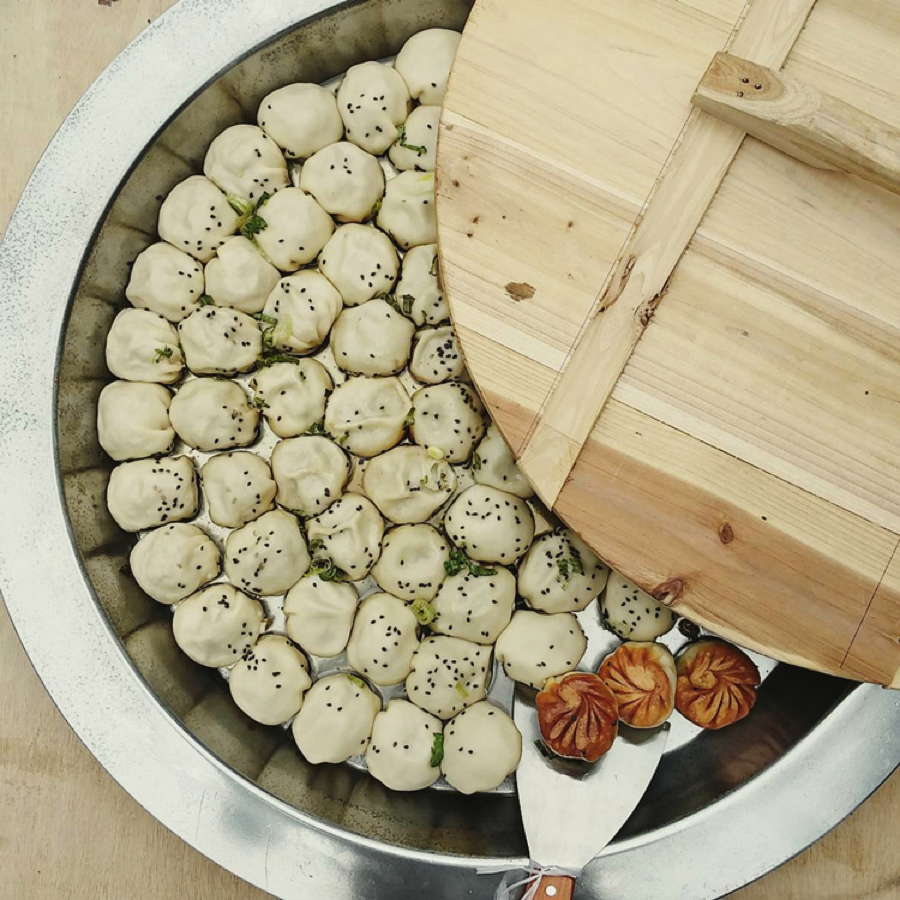 Known for serving some of the best dumplings in London, Dumpling Shack will be serving their signature shengjianbao, soup dumplings from Shanghai, wonton soups and dan dan noodles they have become famous for. They've spent three years perfecting their dumpling recipes, and regularly travel back to China to learn and be inspired. Spitalfields is their first permanent London residence.
Berber & Q || Josh Katz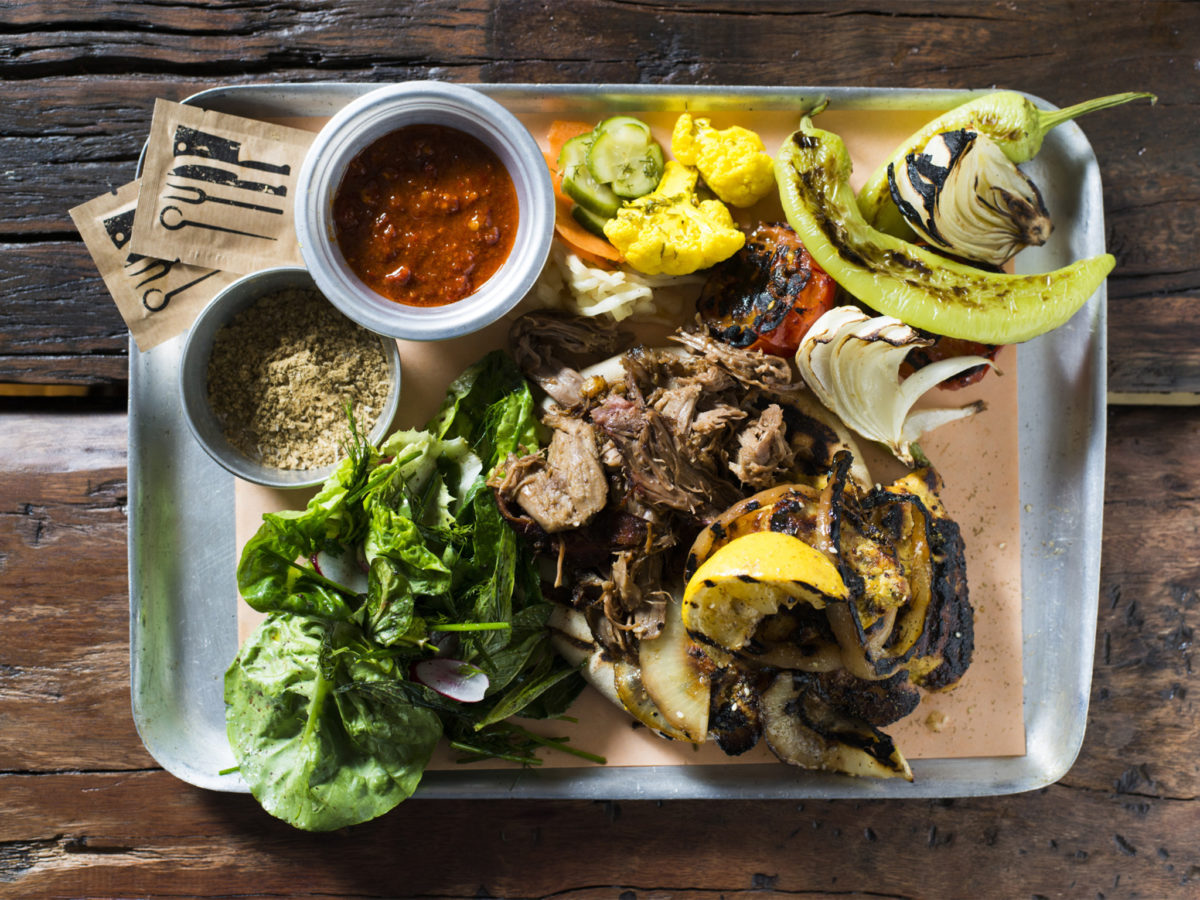 Inspired by the Middle East, North Africa, and Western cooking techniques, this Hagerstown grill house has been a favourite since it first fired up its charcoal grill in 2013. They'll be serving rolled shoulder of lamb Mechoui, blackened chilli sauce and bread and butter pickles on flatbread, as well as their famous grilled cauliflower from their main restaurant.
Happy Endings || Terri Mercieca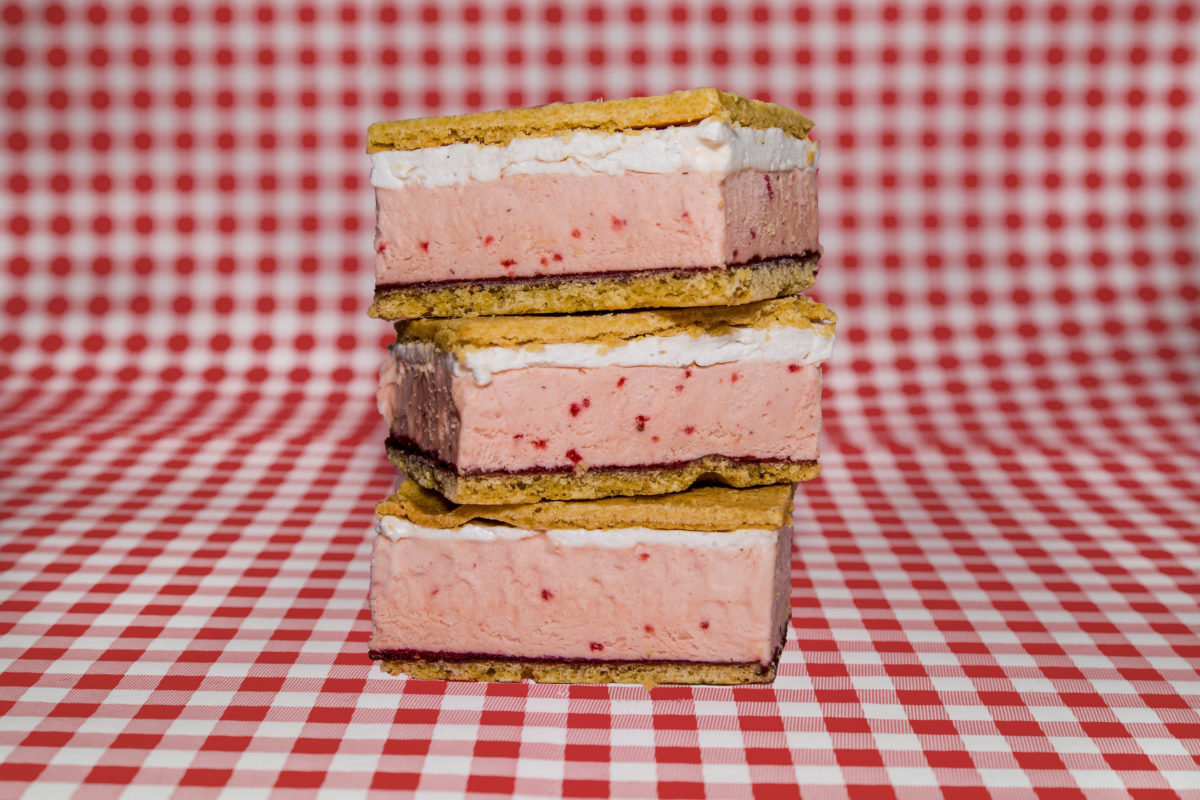 Winner of the 2017 Young British Foodie Award, Australian dessert chef and chocolatier Terri Mercieca's Happy Endings creates playful desserts and retro ice cream sandwiches. Their puddings combine modern and traditional techniques to create great tasting treats designed to make people smile.
Thousand Knives || Amit & Aneesh Patel & Duarte Loupa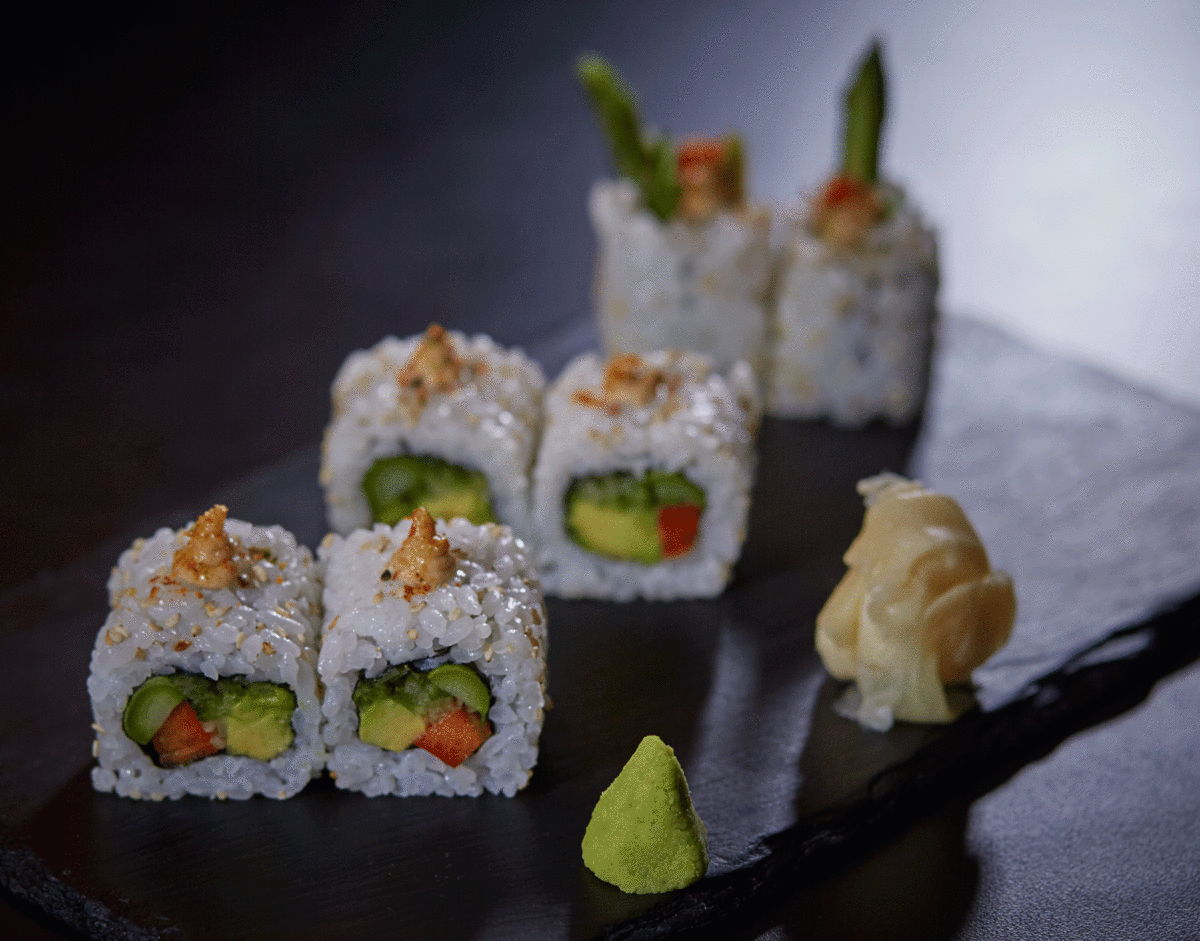 Thousand Knives comes from the team behind Brilliant Corners in Dalston. Known for Japanese small plates and cocktails served to the sound of Jazz, they'll be offering both a vegan and non-vegan menu alongside natural wines.
Flank || Thomas Griffiths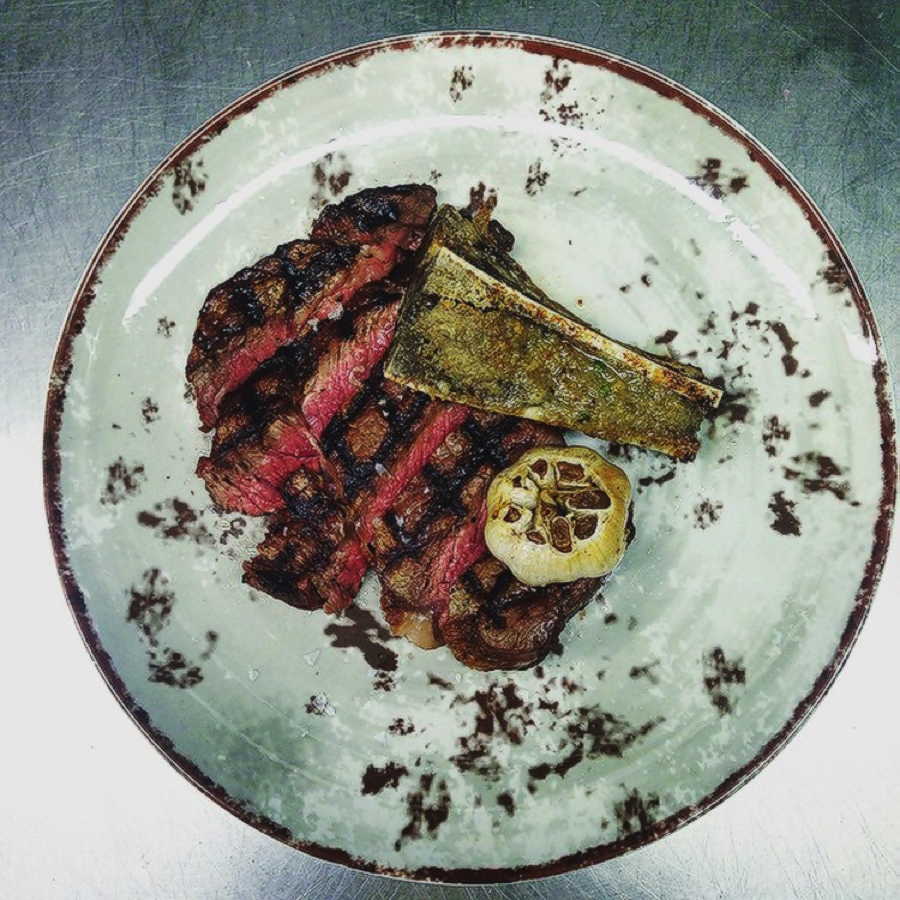 Flank's offers modern, seasonal, British, nose to tail cookery, using an open flame barbecue. One of Flank's key messages is that sustainable cooking is the only way we can eat quality beef in the future. But it's not just beef, they'll also be serving duck with fermented peanuts at their new site.
Rök || Matt Young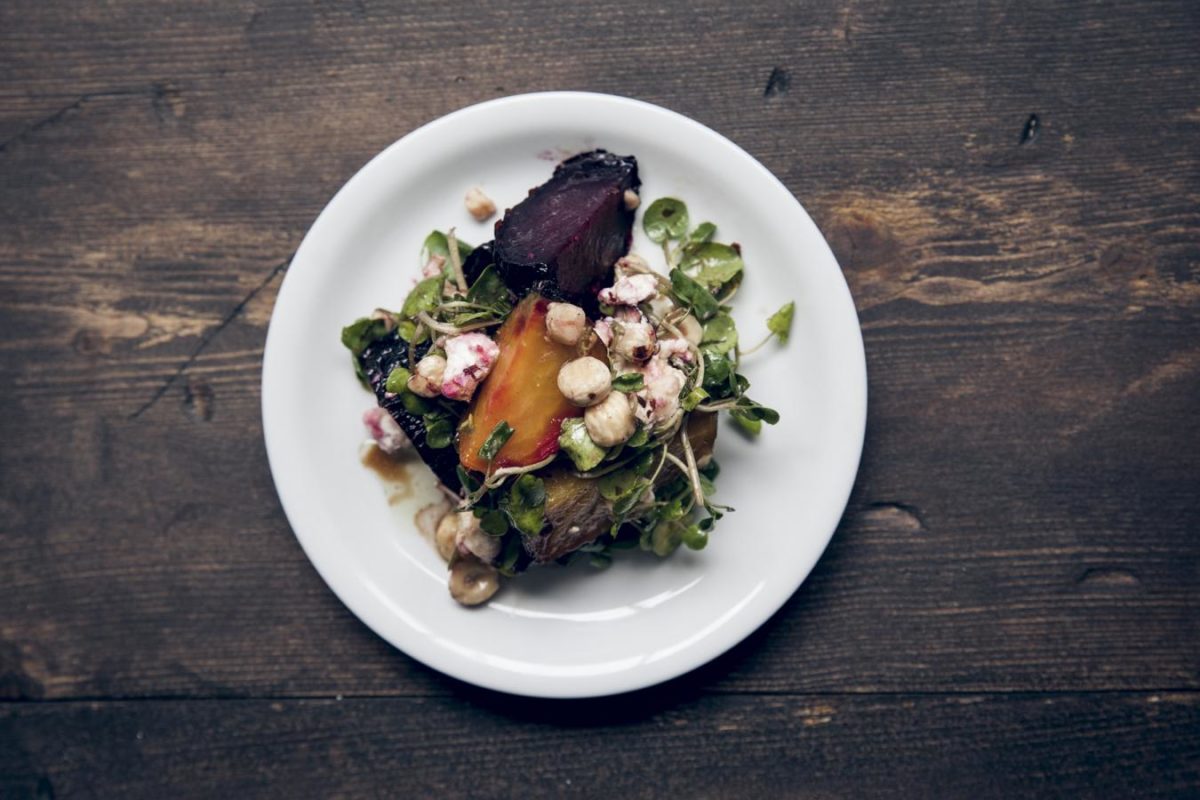 Rök, a Scandinavian inspired restaurant that specialises in old cooking techniques to brine and cure meats, alongside fermented and preserved seasonal UK produce, will be serving classic Scandinavian dishes but in a street food format, including smoked duck leg in a bun with lingonberry jam.
Bar Barbarian || Hugh Thorn & Luke Clarkson
From the team who brought popular pizzerias Lardo and Lardo Bebe to Hackney, Barbarian is a restaurant that utilises British seasonal produce, mixing it with the diverse flavours and cooking techniques of Asia and the sub-continent. They are serving their new signature dish, a version of the Sichuan classic mapo tofu.
Sood Family || Michele Pompili & Carlo Deho
Having started out selling sandwiches in Broadway Market, Sood Family quickly moved on to build a reputation for their fresh pasta and panzerotti. They'll be serving dishes like amatriciana and radicchio, gorgonzola tortelloni and breakfast brioche buns with guanciale, as well as burrata and other cheeses and cured meats.
Kitchens at Old Spitalfields Market – 16 Horner Square, London E1 6EW
Feature image via Breddos | Words by Ana Alvarez