Inside The New Brinkworth-Designed Browns East
In the last decade, Shoreditch has established itself as a creative centre and more recently, a popular shopping destination with the flourishing of independent fashion retailers around Shoreditch High Street, Redchurch Street and Calvert Avenue. Now, cult luxury fashion store Browns have opened the doors to Browns East, a new 4,000 sq ft boutique, its first bricks and mortar store to open for 20 years. Located on the corner of Club Row, the two-storey space, housed in a former print factory, complements the flagship store on South Molton Street, first established in the heart of London's Mayfair in 1970.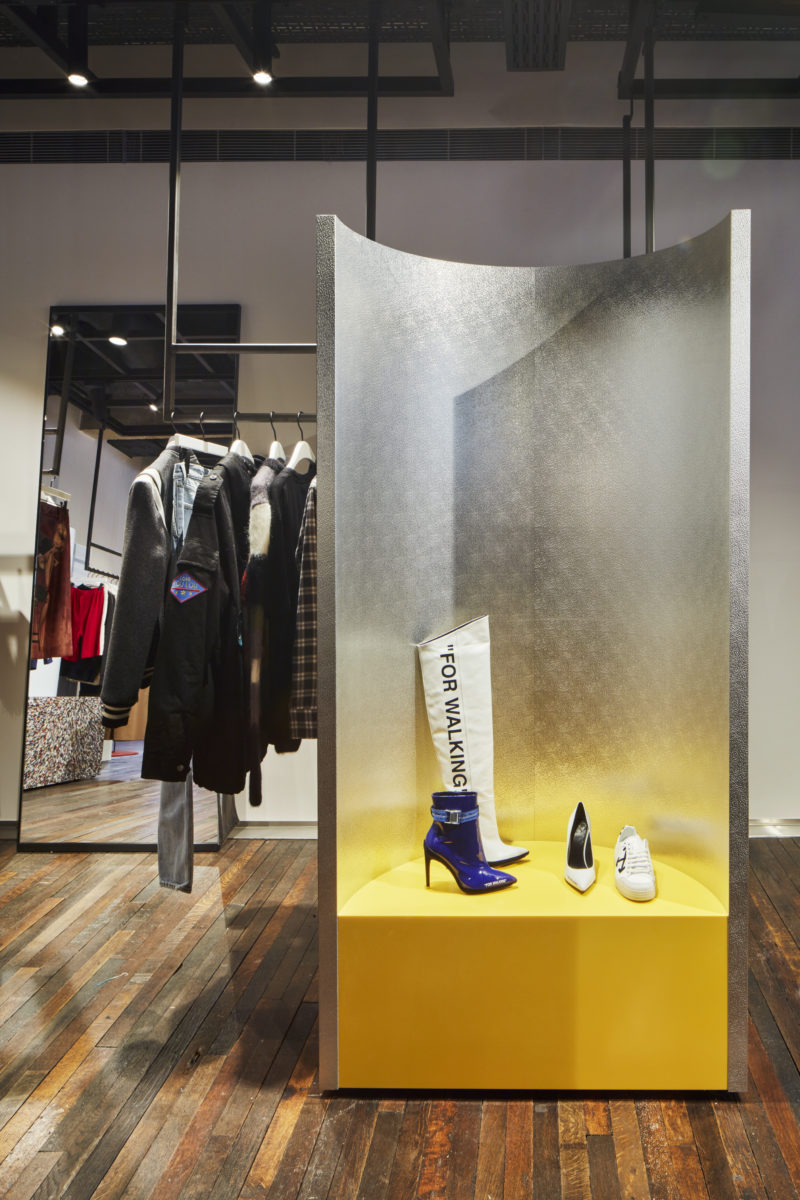 Offering a completely fresh concept for its customers, Browns East is an augmented retail environment, which will be constantly changing and flexible. The space integrates the in-store experience with how Browns' customers already shop online. The new Browns app will allow customers to share their purchase history and wish lists with store staff, as well as mobile points of sale and smart mirrors. There will also be radio frequency stock tracking, and anything from brownsfashion.com that isn't in store can be delivered within 60 minutes.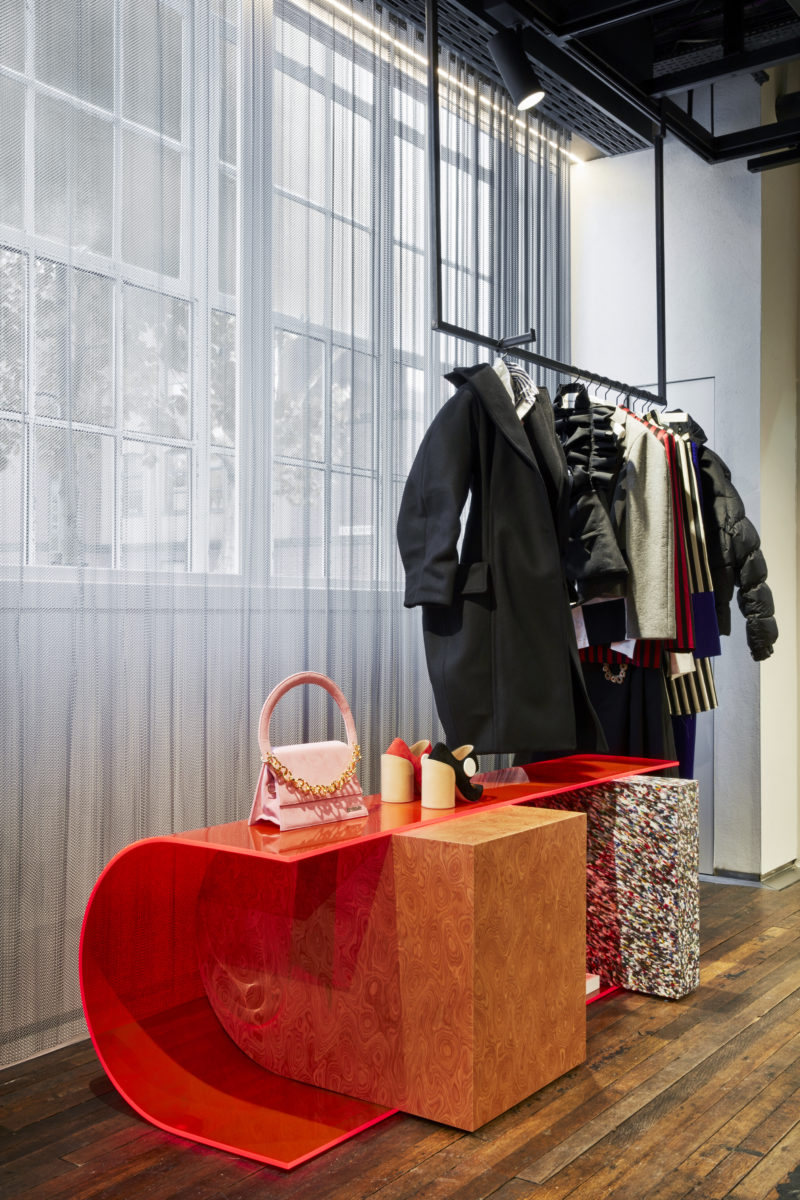 The entrance, a point of interest in its own right, will regularly be taken over by independent creatives to build an immersive space, allowing Browns to further support and champion fresh talent. The inside space also includes the first incarnation of the Nomad project, Browns' take on semi-permanent, roaming retail concepts as a 21st-century response to the "pop-up store" model. The clothes and accessories are presented in a gender-neutral retail space. Offering a regularly rotating edit of the best in luxury fashion, across ready-to-wear, footwear, bags and fine jewellery, the new site launches with 45 brands, including Vetements, Jacquemus, Balenciaga and Sies Marjan.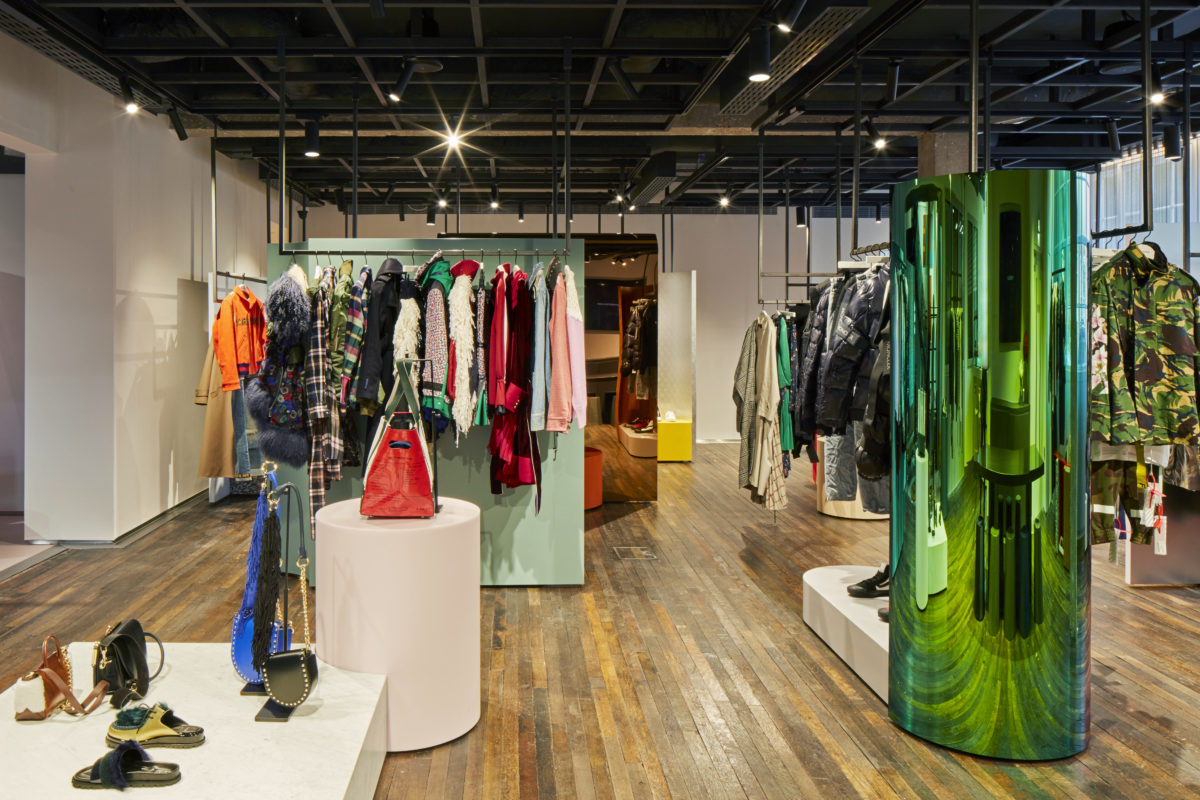 Browns CEO, Holli Rogers worked with London-based design consultancy Brinkworth to create the intriguing and playful environment that merges e-commerce and physical shopping. The main space on the ground floor is populated by a series of sculptural compilations that serve as product displays, consisting of two interconnected objects and a rail suspended from a ceiling grid. Inspired by the 1930's Polish Avant Garde artist Katarzyna Kobro, each trio follows a rigor of geometric principles, which in turn enables them to be reconfigured for brand take-overs and product storytelling.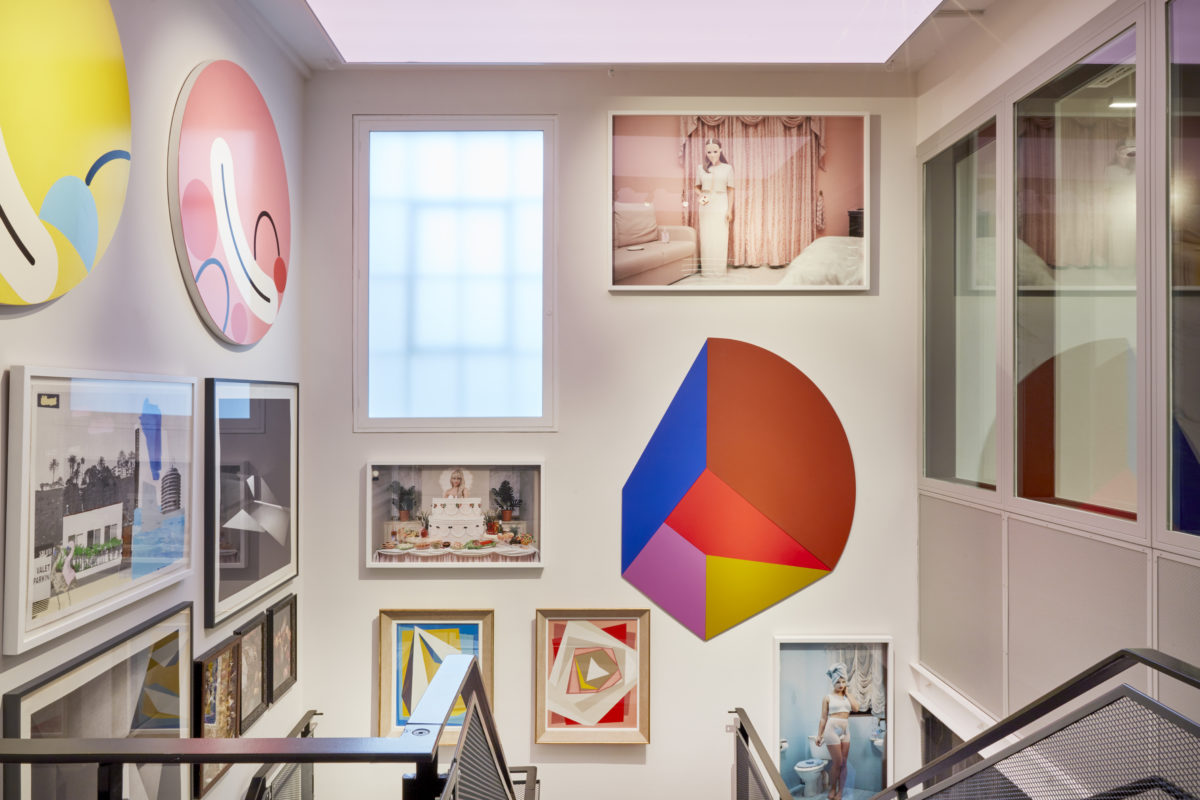 Rogers said: "In opening Browns East, we are building on our strong pioneering heritage, with innovation at the heart of our approach. We appointed Brinkworth to lead the design for Browns East as we have always respected their incredible talent for architecture and brand design. We felt that partnering on this new venture was the perfect opportunity to establish a new blueprint for the future of retail, in a neighbourhood filled with immense creativity."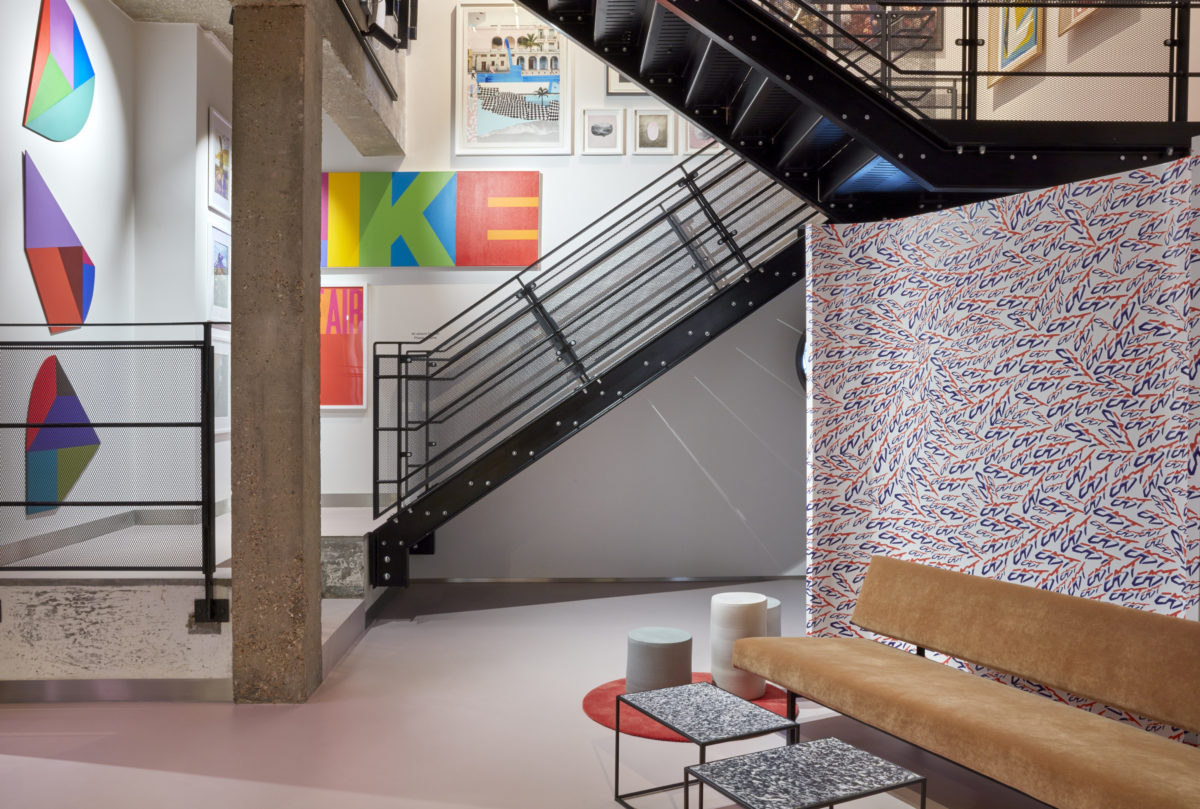 The stairwell is a white void which doubles as a gallery space en route to the shoe, accessories and jewellery area upstairs. Landing on the first floor, customers are faced with a large wall curving through the space, lined in bead-blasted stainless steel. The combination of timber shelves, mirrored walls, pale pink resin floor and linear lighting reflect beautifully in the surface of the monolithic steel wall, resulting in a visually mesmerising atmosphere.
Photography by Ed Reeves