Chief Curator Andrew Bonacina On The Hepworth Wakefield's New Show
Andrew Bonacina was appointed Chief Curator of The Hepworth Wakefield in 2013, having previously served as curator at International Project Space in Birmingham and exhibitions organiser at Chisenhale Gallery; he has written on contemporary art for Frieze, Mousse, Phaidon and Taschen amongst others. Since his appointment at the Yorkshire-based museum, Bonacina has conceived a number of challenging exhibitions, including a recent collaboration with Jonathan Anderson which attracted much attention and praise. Coinciding with The Hepworth's new exhibition focusing on the career of Polish sculptor Alina Szapocznikow, Something Curated spoke with Bonacina to learn more about the previously overlooked artist, his curatorial approach, and the 'Yorkshire Sculpture Triangle'.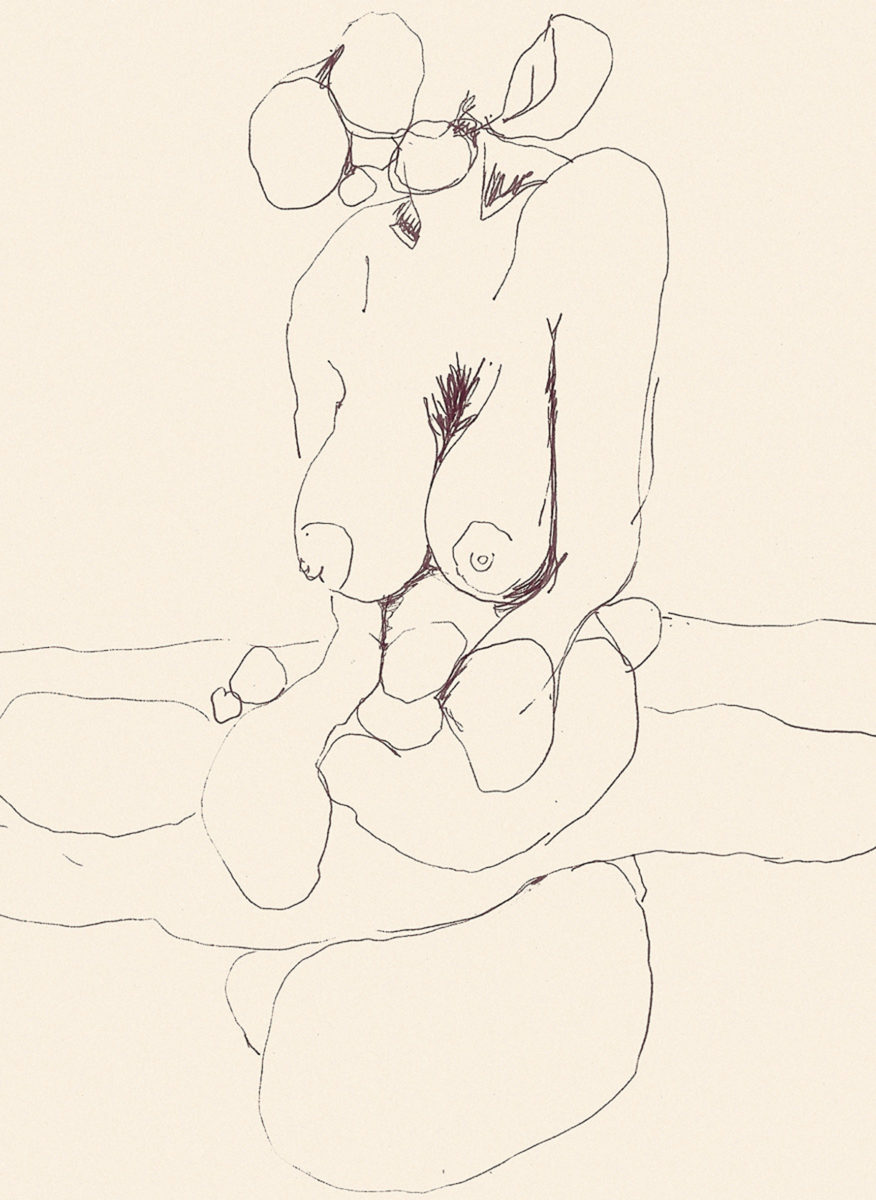 Something Curated: What are you aiming to achieve with the upcoming Alina Szapocznikow exhibition?
Andrew Bonacina: As the first major UK retrospective of Szapocznikow's work I really wanted to bring her extraordinary practice to a broad new audience. Every exhibition we make at The Hepworth Wakefield is important, but there's something particularly special about exhibitions which contribute to an ongoing re-discovery of an artist. Szapocznikow has been overlooked outside her native Poland for far too long, and this is an exhibition I have been wanting to present and a story I have been wanting to tell for a number of years. The exhibition covers an eighteen year period, essentially the entirety of Szapocznikow's short career and really I wanted the show to demonstrate what a visionary artist she was, never looking back, always searching for something new. The show pulls you through with its ceaseless energy and curiosity.
SC: Why do you think Szapocznikow's work was overlooked for so much of the 20th century, and why is she an important artist for us to consider now?
AB: By now it's a familiar narrative, but being a female artist in a male-dominated art world was probably the main reason she's only now finding the recognition she deserves. While she was always a celebrated artist in Poland – creating some major public commissions, representing her country at the 1962 Venice Biennale and even being the subject of a documentary by Roman Polanski – in Paris in the 1960s, where she was very much at the centre of intellectual and artistic life, the male curators who knew of and supported her work still failed to include her in exhibitions or promote her in the way they did her male counterparts. In fact her 'Lamp' sculptures were her way of trying to infiltrate this world with her sexuality. At The Hepworth we have very consciously ensured that we champion female artists and present a good gender balance in our programme.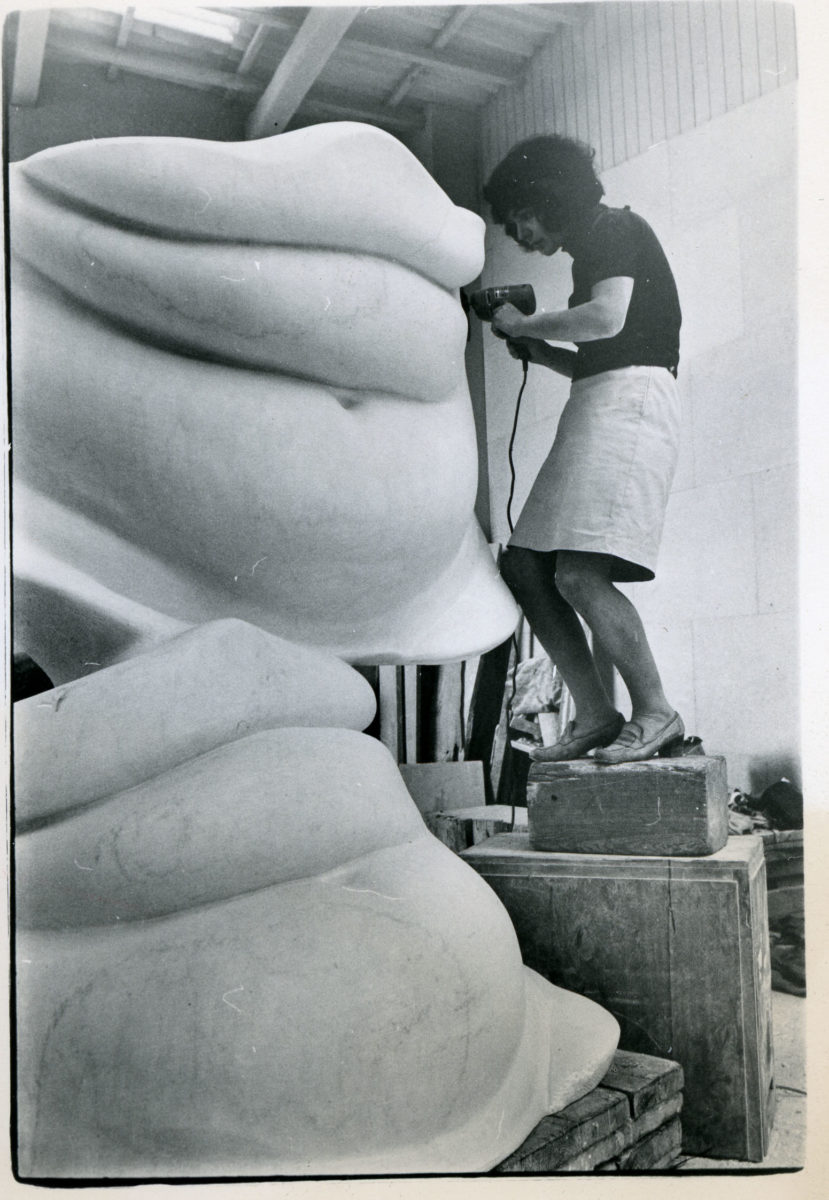 SC: I understand the show is set to present over 100 works, including sculpture, drawings, and photography – could you tell us about your approach to displaying these diverse elements?
AB: The show begins with Szapocznikow's earliest soviet realist-inspired sculptures and moves through a period in the later 1950s when she really started to deconstruct the human figure. At the heart of the exhibition is a dramatic display of her sexually charged works from the mid-1960s when she lived in Paris, which includes her lamps made from casts of lips and breasts that were designed to invade the domestic sphere and challenge the consumer and patriarchal cultures of that period. A part of the exhibition gathers the works made in the last five years of her life, with works that wrestle with memory and mortality but show an artist who never stopped experimenting with forms and materials. These last works are by an artist who is aware of life's ending but equally by one who saw these objects as having a life that would continue beyond her own. Although her life was marked by several traumatic events, her work is nonetheless completely life-affirming, even joyful. This is brilliantly captured by a film called Trace, created three years after her death.
We worked with vPPR architects to design the exhibition and they came up with an architecture composed of transparent screens, that allows you to see across the spaces and works, demonstrating how Szapocznikow continually repeated and developed various formal motifs across her work.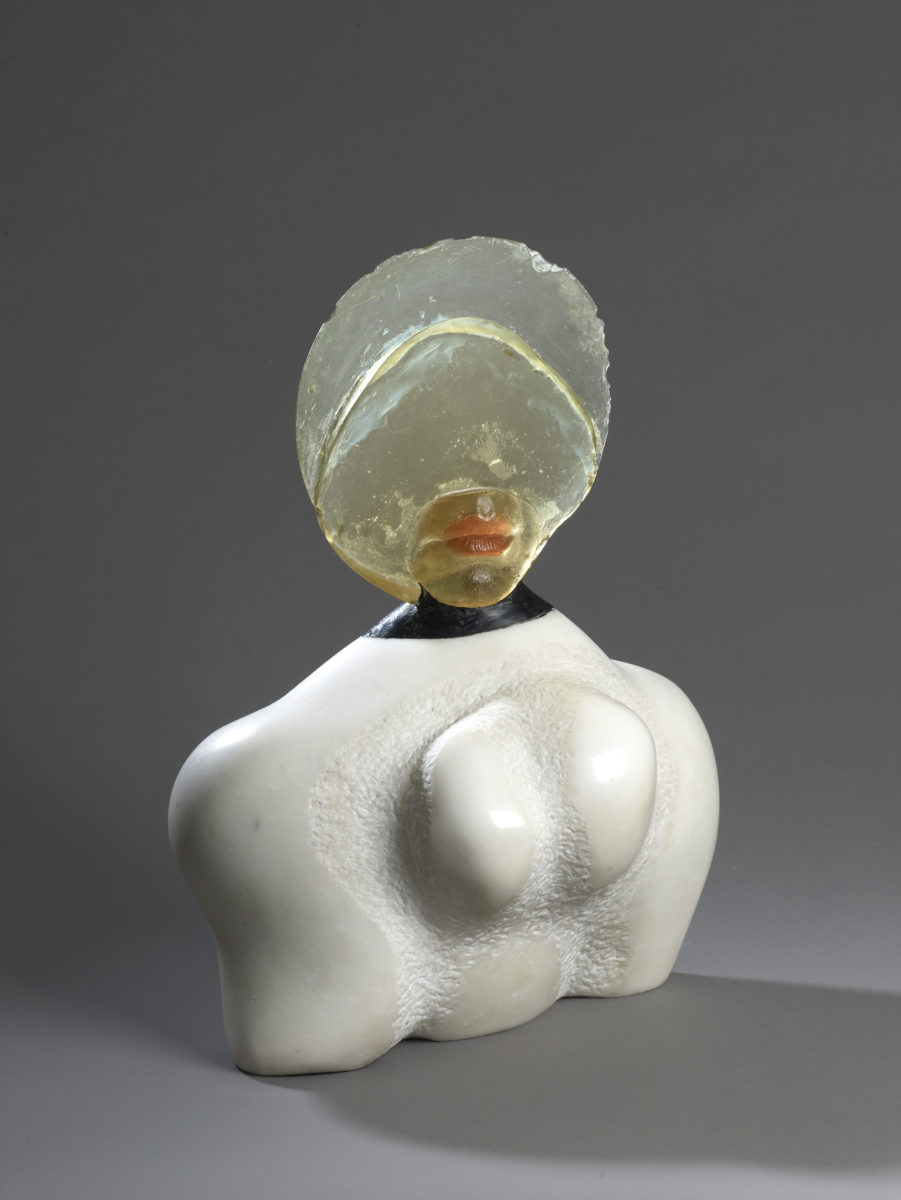 SC: Could you tell us more about what the artist described as her 'Awkward Objects'?

AB: Szapocznikow herself coined the term 'Awkward Objects' in relation to her own work in a letter, or manifesto, she wrote in 1972, right at the end of her life. She spoke of being a part of the machine age, which was transforming modern life and indeed the way artists were working, so set against this she saw her own work as being wilfully awkward, handmade, reliant on the body. It's a beautiful phrase that perfectly sums up her sculptures that always seem somewhat on the verge of collapse.
SC: Is there a piece of work that you are particularly excited to be able to include?
AB: We have some incredible loans for this exhibition. Szapocznikow was an artist who used a huge array of unconventional and increasingly fragile materials such as plaster, resin and polyurethane, which have continued to change and weaken over time. It is not an exaggeration to say that exhibitions of Szapocznikow's work on this scale will inevitably become increasingly rare as works are no longer able to travel, so I am pleased that we have been able to gather so many key works.
We were especially lucky to be showing a work from 1959 called Bird, which a collector came forward and offered us for the exhibition. The work has not been publicly displayed for over 50 years so it's exciting to be able to re-unite it with other works from this period of Szapocznikow's work which are better known.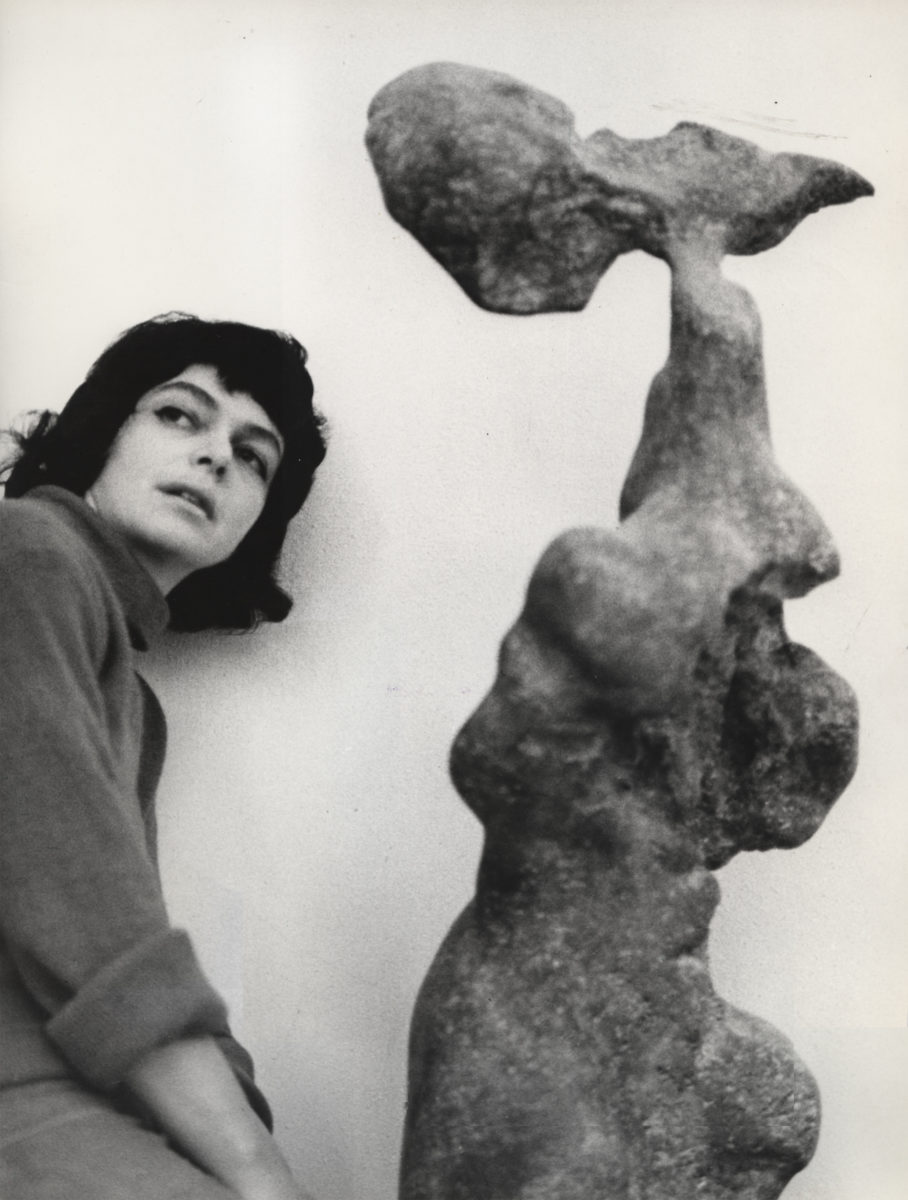 SC: What was the thinking behind the title, Human Landscapes?
AB: Human Landscapes is taken from the title of Szapocznikow's final suite of drawings in which she depicted horizontally-oriented bodies melding in and out of expansive landscapes. It's a resonant image and for me characterises the embodiedness of all of Szapocznikow's works.
SC: Reflecting on The Hepworth Wakefield's recent exhibition, Disobedient Bodies, can you talk to us about your experience co-curating the show with Jonathan Anderson?
AB: It was an experiment for both The Hepworth and for Jonathan, but one that led to an exhibition that felt incredibly new in the way that diverse art forms were brought together in dialogue. I often described the experience of curating the show as a little bit like a game of exquisite corpse, in which we were both bringing things into the landscape of the exhibition and juxtaposing them in unexpected ways. For me it was a fascinating way of opening up new readings of works of art and craft that were familiar, encouraging people to re-think their preconceptions. For Jonathan it enabled him to look again at his own craft, that of fashion, and appreciate the art in that, with pieces of clothing that more than held their own against the greatest works of art. The world of fashion moves so much quicker than the art world – he produces up to 12 collections a year – so I think he enjoyed working on something that had more permanence than a fashion show which is over in a matter of minutes. The project certainly made me consider what we can do with our collection in the future and I enjoyed the irreverence Jonathan brought to the way in which I look at and understand both art and fashion.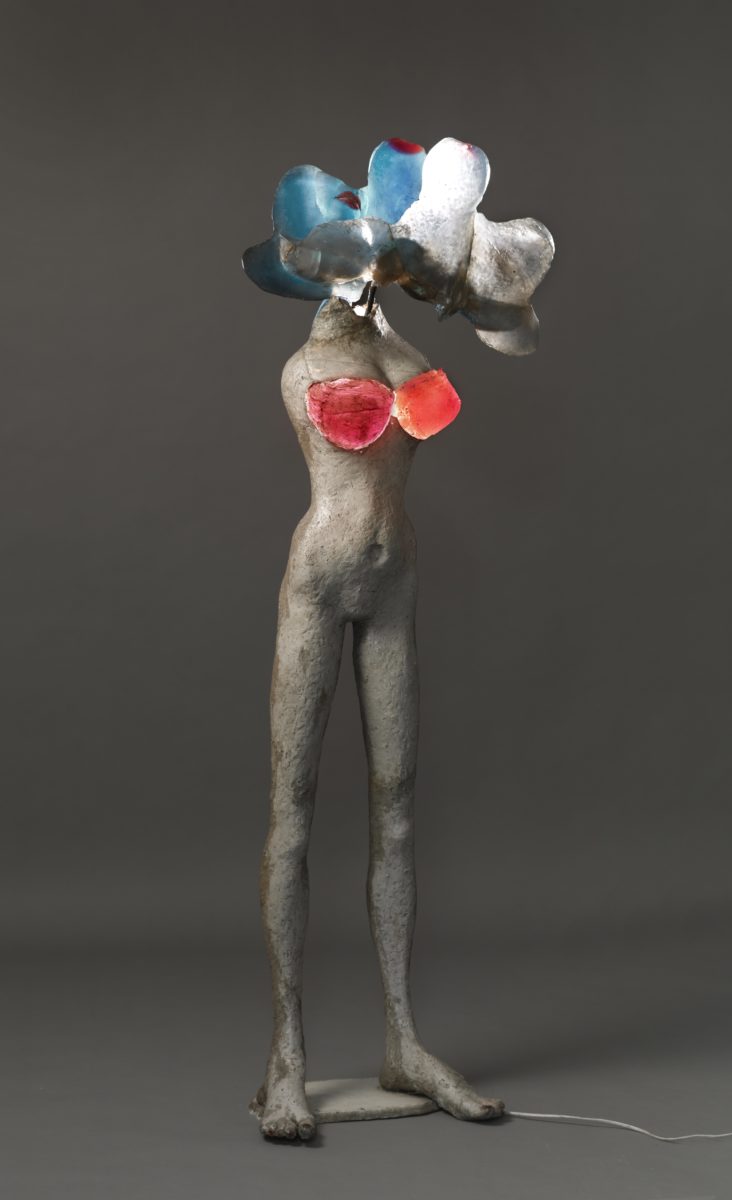 SC: Congratulations on the Art Fund Museum of the Year 2017 win – could you give us some insight into what you think has and continues to propel the institution's success?
AB: I think one of our key success factors is the balance we seek to achieve in our programme – ensuring we maintain relevance locally, while presenting exhibitions that are respected on a global stage. For example in 2016 we commissioned internationally famous photographer, Martin Parr to photograph 'the Rhubarb Triangle', an area very specific to Wakefield. We also find ways to continue to celebrate the legacy of Barbara Hepworth, who was born and brought up in Wakefield and after whom the gallery is named, to encourage a sense of pride and ownership for our local audience. This was one of the reasons behind establishing The Hepworth Prize for Sculpture, which recognizes the artist who has made the biggest contribution to contemporary sculpture. The Art Fund judges seemed to particularly like the fact that we are setting the agenda for contemporary sculpture in our small corner of Wakefield.
SC: Within the UK, The Hepworth Wakefield is unique in that it is a major gallery outside London – what is the key to curating exhibitions that attract people to Wakefield?
AB: There is no exact formula for what will make a 'blockbuster' exhibition. It helps that we have a masterpiece building by David Chipperfield Architects that people want to come and experience and that we have managed to establish an excellent reputation for The Hepworth so people are willing to travel from all over the UK, and increasingly from overseas, to see our exhibitions. We know that Disobedient Bodies: JW Anderson curates The Hepworth Wakefield encouraged many first time visitors to the gallery, as Anderson's reputation in the fashion world introduced the gallery to many people who may not have heard of us previously. Working with creative figures outside of the art world to look at our collections and present them with a new perspective is a new strand that we are continuing with and we hope to announce a very exciting project for 2019 soon. We're also building a reputation for this part of Yorkshire as the home of modern British sculpture, working in partnership with the Yorkshire Sculpture Park, Henry Moore Institute and Leeds Art Gallery, all of which are within a 30 minute drive of each other, to encourage visitors to come up for a weekend and experience the 'Yorkshire Sculpture Triangle'.
SC: Are there any particular artists you would like to work with that you haven't yet had the opportunity to? 
AB: There are so many artists I'd love to bring to Wakefield. I can't give anything away here but I'm really excited about the programme over the next few years, and that dialogue between historical and contemporary is something that will remain key to what we do at The Hepworth.
Alina Szapocznikow: Human Landscapes open at The Hepworth Wakefield until 28 January 2018
Feature image: Ceramika II (Ceramic II), Ceramika I (Ceramic I) and Ceramika III (Ceramic III) 1965 – Terracotta17 x 20 x 15 cm ; 14,5 x 10 x 17 cm ; 14 x 23 x 17 cm Courtesy The Estate of Alina Szapocznikow / Piotr Stanislawski / Galerie Loevenbruck, Paris
Interview by Keshav Anand