Introducing Second Home Holland Park
A light-filled oasis situated in west London, Second Home Holland Park, the second branch to launch in London following its Spitalfields site, is a workspace and photography studio for entrepreneurs, innovators and social enterprises. A former advisor to David Cameron and George Osborne, Second Home co-founder Rohan Silva is credited as the mind behind the Tech City project which sought to put London on the world's technology map. Some of the most progressive pieces of government policy in recent years including open data, the Big Society and the national Life Science Strategy bear his imprint.
Like the first two sites for Second Home, set up by Silva and Sam Aldenton, the Holland Park outpost, which opened this October, is designed by Spanish architecture studio Selgascano, a partnership between José Selgas and Lucía Cano. Their works in Spain include the Plasencia Auditorium and Congress Centre, and in 2015, they designed the 15th annual Serpentine Pavilion in London. For the latest Second Home outpost, the architects bring together citrus colours, mid-century furniture, and copious plants and flowers.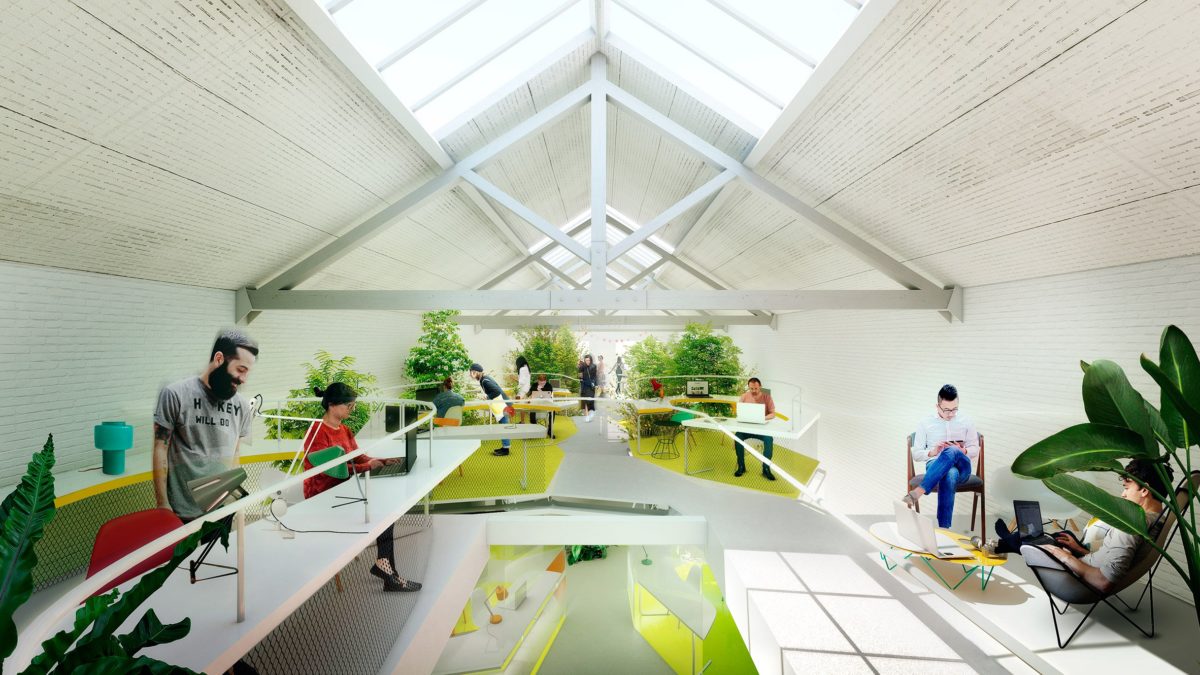 Described as "the most beautiful place to work in west London," Second Home Holland Park comprises a foliage-filled courtyard, a bookshop, tree-lined workspaces and, in a nod to the building's legacy, a photography studio. Silva hopes the venue will stimulate the cultural scene in the area, with a busy programme of talks and events. He is keen for the site to become a hub for spoken word and poetry, particularly suited to west London given its literary heritage. The enterprise takes over the old photography studio where Italian film director Michelangelo Antonioni filmed Blowup, and where architect Richard Rogers first established his own practice.
"When I was in No 10, the business department would routinely say small businesses are inefficient, that we were misguided in encouraging more people to start them. I think that's a pretty perverse world view," Silva told The Guardian earlier this year. West London may be wealthy but it is suffering from a huge decline in affordable workspaces and cultural venues; the thriving creative scene in east London is leaving the west of the city starved of culture, according to Silva. "There's actually a huge shortage of places for creative people to work or creative businesses to be born. And a lot of cultural venues and institutions have closed or been forced out of that part of the city. That needs to be addressed," he said in a recent interview with Dezeen.
Key to Silva's success has been his ability to build up an extensive list of eminent contacts, and he's certainly used them to his advantage. Following a meeting in Google's headquarters, Silva convinced then Google CEO Eric Schmidt to set up a Campus, a start-up space near Old Street roundabout. Having met Matt Webb, founder of Berg, on a flight to India, Silva persuaded him to get involved in influencing policy around 'silicon roundabout'. Richard Rodgers, Brent Hoberman, Jim O'Neil and Lord Heseltine are all among his supporters.
Feature image via Second Home