Interview: Samantha Hardingham On Leading The Architectural Association
Interim Director of the Architectural Association School of Architecture since August 2017, Samantha Hardingham is a writer, editor and curator. Her most recent and celebrated work is the two-volume anthology Cedric Price Works 1952-2003 published by the AA/CCA last year. Having been a design studio tutor across all undergraduate years at the AA since 2008, she has an extensive and unique understanding of the school. Something Curated met with Hardingham in her newly redecorated office at the AA's Bedford Square campus to learn more.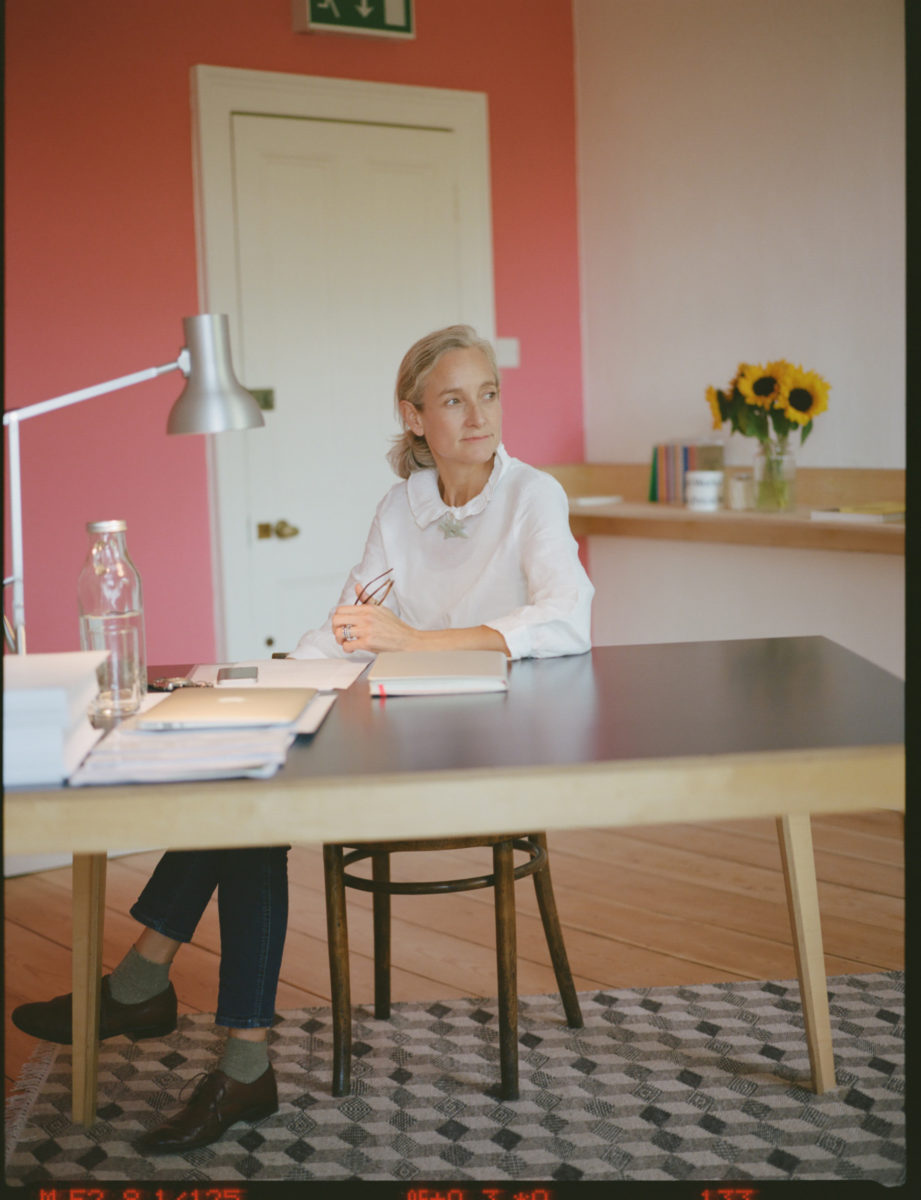 Something Curated: Can you give us some insight into your background; how did you enter the field of architecture? 
Samantha Hardingham: The moment of deciding to study architecture was not a life long plan at all, and I thought I'd probably study history of art. I seemed to be best at writing essays and I wasn't sure I liked it much but I thought I'd be good at it. I went for my interview at the Courtauld and was met by Anita Broockner, a well-known author, and as charming as she was, we were in this tiny little dusty garret up at the top of where the Courtauld was at the time, and I just knew there and then, this is not the life for me.
I'm not just a maker; I'm maybe a maker, a writer and a doer. I needed to do something that had both things, and then, purely by chance, I met an architect called John Prizeman who was, I had not known this, a former president of the AA. He said, "Have you heard of this place the Architectural Association?" and I said, "Absolutely not, no one ever told me about that." So the very next day I came and had a look. I had a couple of weeks to kind of figure out how to apply so it was just by chance really. Many other people that arrive at the AA have similar kinds of stories. They arrive here by chance and then find it never leaves them.
SC: What motivated you to become an educator? 
SH: My time here was a true AA mix of trying out a lot of different things, discovering a lot of different ways of thinking about architecture. In my last year my tutor was John Frazer, who is a pioneer in computational design. So all the work I did in my diploma years was with electronics, which I had absolutely no prior knowledge of at all. For my thesis, I had been asked, again slightly coincidentally, by a small publishing outfit to look at recent architecture in London, with the proposition of doing a full guidebook, which was completely counter to the work I was designing and doing in the school. So in my last year I published the little "Guide to Recent Architecture in London" – that was the early 90s and so that sort of started a trajectory of writing about architecture more than designing.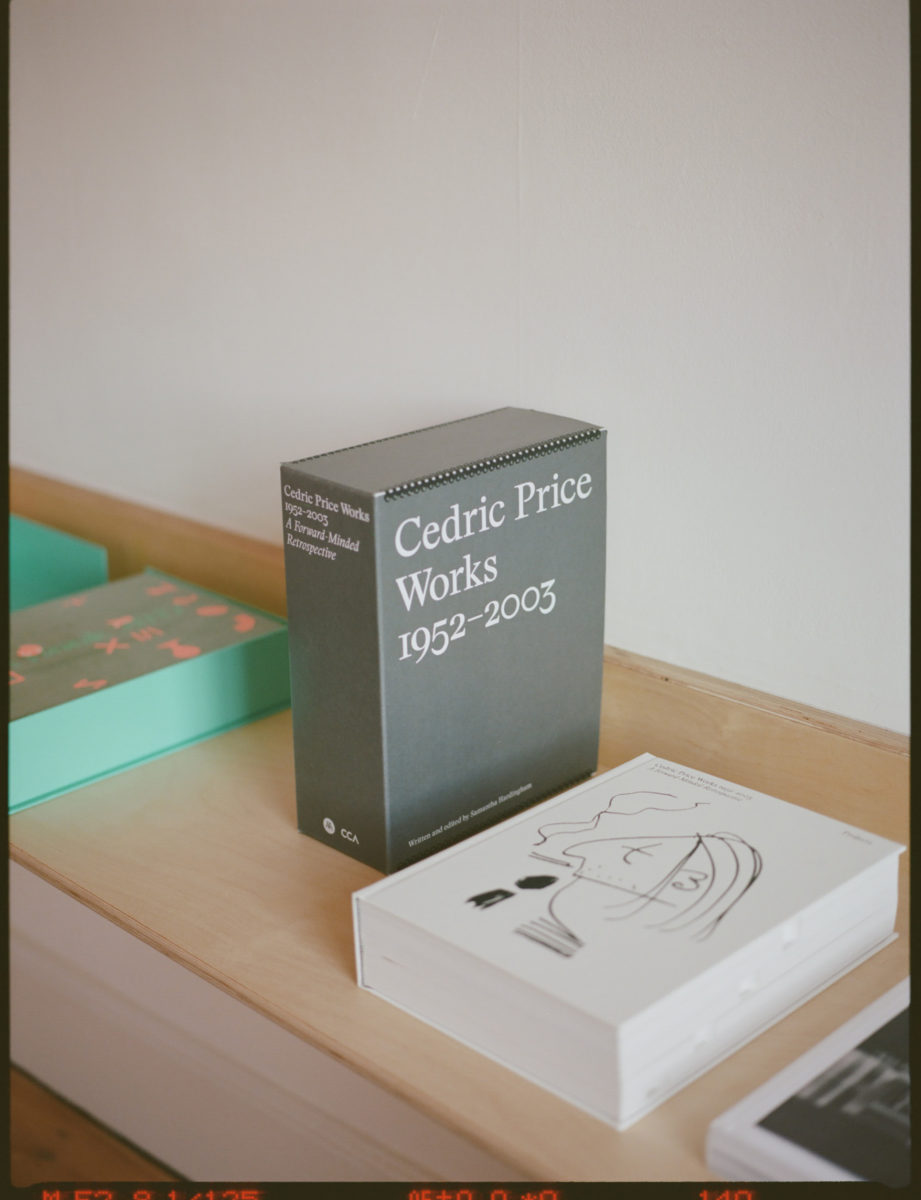 I worked in some practices for short spaces of time, and carried on making books about architecture. I did all sorts of things but the books followed me for about 15 years. My audience for the books I was making was mostly students. So I was doing work, I was presenting books, going and talking about them to students, and of course the most interesting conversations and questions were with and from them, so that's when I started teaching really, or thinking that was a mutually beneficial arrangement.
SC: Can you talk to us about the direction in which you are steering the school?
SH: My position is Interim Director; that is an interesting post, because it's being a guardian of something in a moment of extraordinary potential transition. The AA has traditionally, as a school community, been very vocal. It has a wholly participatory student and staff body who want to speak about what the school is and where it's going and that's what this year is about. It is also the 100 anniversary of the first women students entering the AA in 1917. That is an amazing thing to celebrate and reflect on this year as the first woman Interim Director.
SC: What do you aim to equip graduates with?
SH: I think we equip them with the ability to be decent human beings, who are really agile of mind, that's what architecture demands. As a discipline and a subject architecture is multifaceted and pluralistic and the parameters are moving all the time, whether they are economical, political, social or technological; to be an architect one has to have the mind to constantly recalibrate those parameters and they are not always in one's favour, quite often they are not, and it's important to know how to cope with that in a creative, intelligent way and preferably with good humour.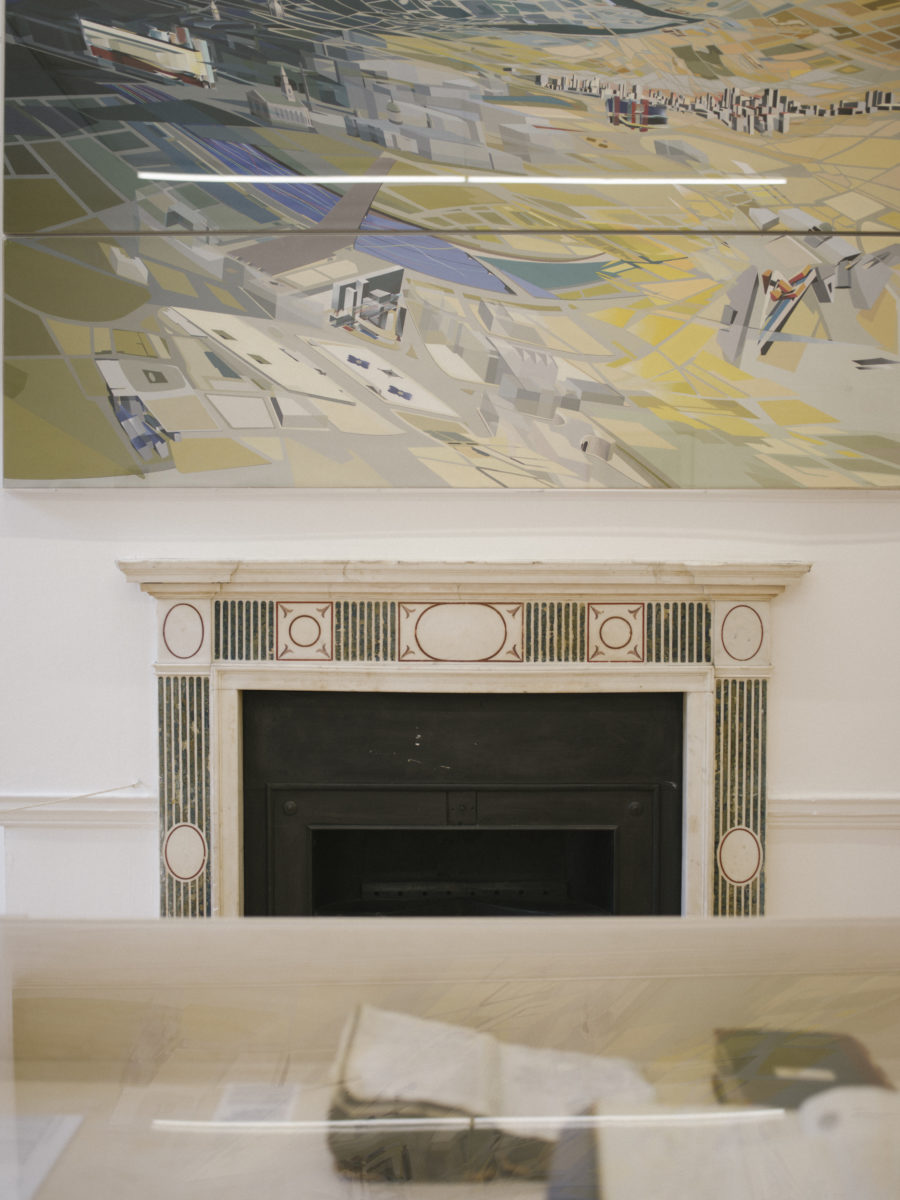 SC: Do you think there are any pressing issues architecture is trying or should try to solve in London at present? 
SH: I don't think architecture or architects can solve anything. I don't think that's their job. I think they can find ways to respond to conditions. I suppose more specifically to London, the signifiers are very broad but I would say on one hand you have Grenfell Tower, a tragic icon for construction, architecture, politics, society, which is going to stay with us forever – it's not going to go away and it's an extraordinary reminder for the profession to think about what we need to do or should be doing. I would say that is a pressing thing to try to address, again I'm not sure if it's trying to solve but to really address. Housing is an issue and it's something that architecture can respond to and has done repeatedly. 
SC: What's unique about that AA's teaching methods, which produces so many leading figures in the field? 
SH: A part of it is the model that the AA pioneered, which is not unique anymore, the unit model and the idea that you have a small studio with one or two unit masters to run that studio and for the AA those teachers are professionals, they're not professors. That model started in and around the 30s and I think it was my predecessor Brett Steele who coined the phrase, "professionals not professors," which is a profound difference to any university model where you have teachers in tenure and design modules, but we don't have that kind of a system; an architect or a designer will come and run a studio for say five years and then move on.
We are looking for designers – I use that in it's broadest term because not all our students go out to be architects necessarily – that are questioning and not accepting the status quo, so that leads to invention, that leads to certain kinds of experimentation. I think that is what makes or produces certain kinds of figures who tend to be driven to do their own thing . Many work in large practices first before they really spread their wings, but when they do, they do!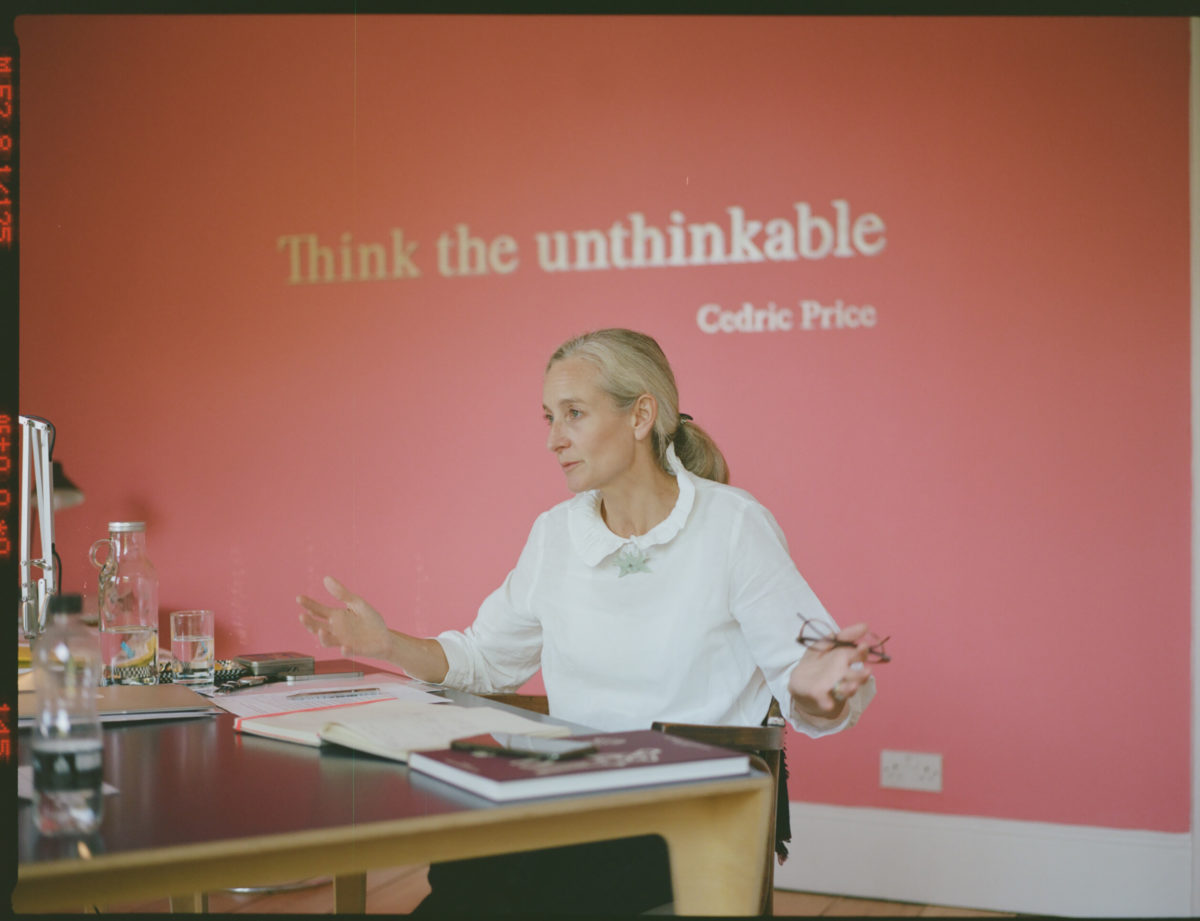 SC: How do you think the role of the architect has changed in recent decades?
SH: That's a really hard question. I debate whether it has changed at all actually. I think there is a kind of notion around that it does change a lot but I'm not in the industry so I'm looking at it from a distance in a sense. I think the definition of roles has become a lot more distinct – an architect or a developer or a project manager – there is much more definition between those job titles and it is much crisper now, not necessarily for the better. The agency of the architect is always debatable.
SC: What considerations do you believe constitutes good architecture?
SH: There is a difference between good architecture and then what we would more commonly say is a beautiful building, and I would say that good architecture is about the confluence of many factors, which are to do with environment, any environment. I would say it's more about appropriateness than good or bad it's whether that architectural response is the right one for that moment in time. 
SC: Could you tell us about the Visiting School and what it aims to achieve?
SH: The programme responds to the fact that our faculty is very international – from at least 70 countries around the world. It was a way of really picking up on tutors that had had a studio here but then went back to wherever they were from originally but could build a connection with the AA and actually find a way to bring groups of students for a couple of weeks, or more sometimes, to work on a project that they were doing, or invent a new project. It's a way of testing a new programme or area of study or research and I mean research in the loosest form. They are all in incredible locations that offer unique resources, experiences and a network of fantastic people doing extraordinary work.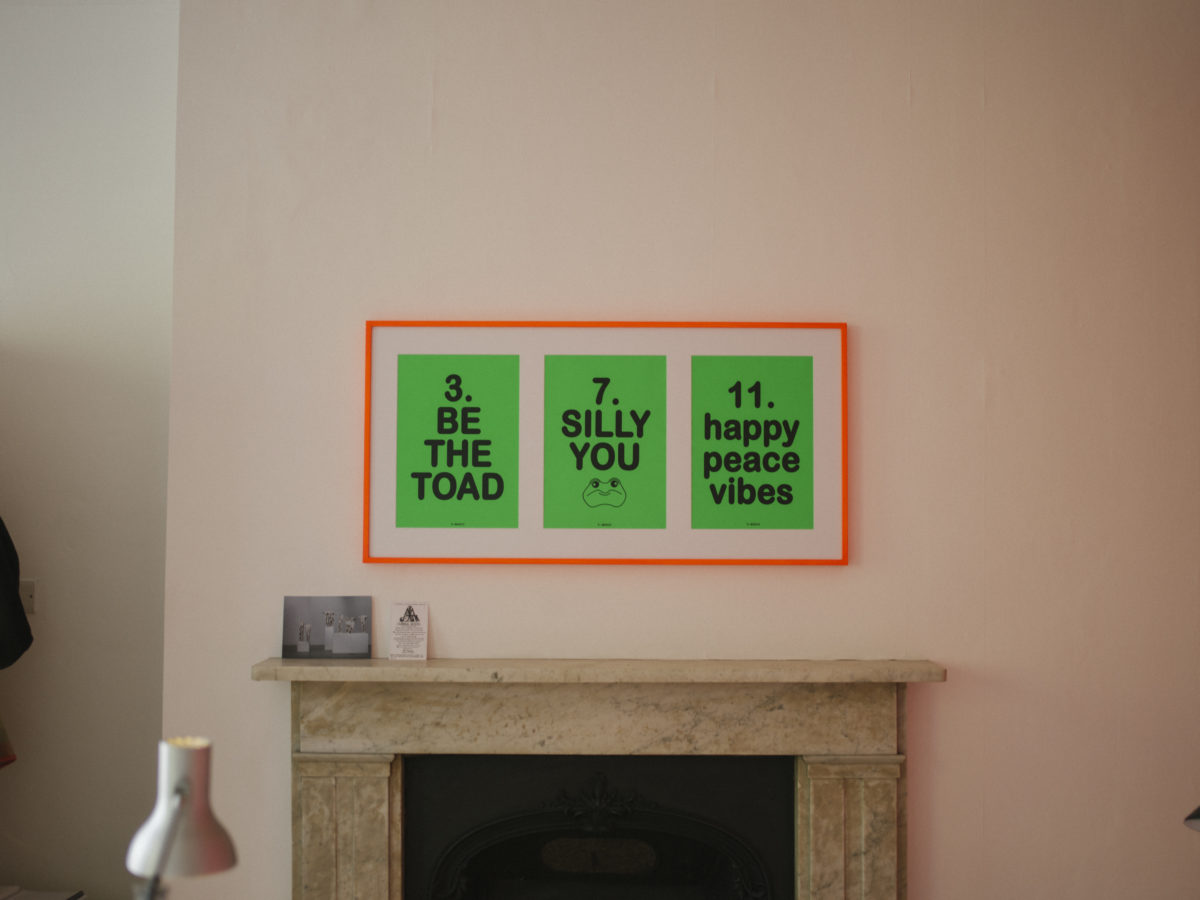 SC: What in your opinion is one of the best-completed architectural projects of the last decade and why? 
SH: There are three big transport projects weirdly enough that have happened in London in the last 15 years or so, so it does go a bit beyond a decade. The Jubilee line extension, the Overground rail that goes from east all around to west, and then the Cross Rail that's coming. I just think those are extraordinary projects for a city. It changes a city, the dynamic, demographics, all of our assumptions of how a city is put together, and what constitutes its centre, or not.
SC: What does Bloomsbury offer the institution as its home?
SH: There is something about the way these buildings are designed; they are good architecture because they adapt and they've adapted to so many different versions of the AA. But Bloomsbury per se, it sort of goes back to the question of connection and interchange and there is nothing like being in the very centre of London, even though its not necessarily the centre anymore, its still a point of gravity because its physically well connected to so many other parts.
SC: Favourite recent exhibition?
SH: My favourite is not so much an exhibition but a gallery. I had been to the V&A thousands of times in my life but on the very top floor is the ceramics gallery and I discovered it not long ago. You look at the most delicately beautiful cups and very modest but elaborate, refined domestic objects and then big architectural pieces made of the same materials, over thousands of years, and there is just an incredibly rich collection there.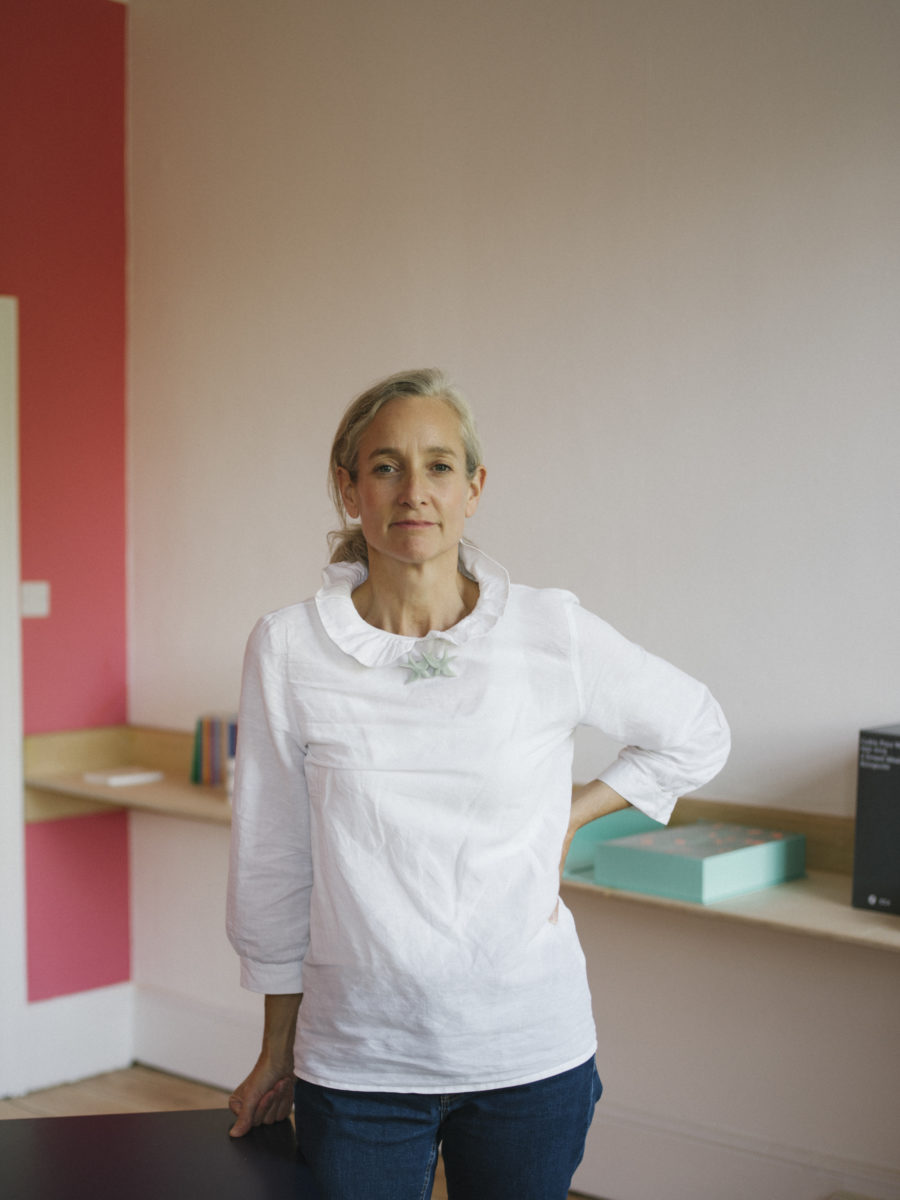 SC: What are you currently reading?
SH: You don't want to know what I'm reading because mostly it's spreadsheets and minutes and those kinds of things and then I read Vogue, that's a really nice contrast. And actually I am reading one of the AA's own recent publications, Women in Architecture.
SC: Favourite place to eat in London? 
SH: I love St. John. Maybe it is partly because I had cafés in Clerkenwell, and we set up just before St. John opened and I feel we grew up together and also the chef was a student here, so maybe there is a strange affinity, I just think Fergus Henderson is an amazing chef. There is a great baker called Raabs in Essex Road, and they make the best bread and buns ever, and you only need a couple of quid.
SC: Favourite travel destination?
SH: My new favourite travel destination for holiday is the place I went to most recently for a friend's wedding, which was a small town in Belgium called Bouillon. It's on a river and a forest and it had pedalos with swan heads which you could take down the river. It was the most magical, beautiful place I've been in a very long time and I could drive there, which was even better.
Interview by Keshav Anand | Photography by Ana Cuba