What To See At Lumiere London 2018
Lumiere London light festival returns for an ambitious second edition, with more than 50 artworks reimagining London's architecture and streets, transforming the city into a dazzling nocturnal art exhibition. Taking place over four evenings, from 18-21 January 2018, Lumiere showcases works created through the vision of leading local and international artists.
Lumiere is produced by Artichoke, the UK's leading producer of outdoor art events. Founded in 2005 by Helen Marriage and Nicky Webb, the company's aim is to work with artists to create unique, large-scale experiences that appeal to the widest possible audience. The 2018 edition of Lumiere London has an expanded footprint extending north to south, from King's Cross, through Fitzrovia, Mayfair, and London's West End, to Trafalgar Square, Westminster, Victoria, South Bank and Waterloo. Something Curated takes a closer look at some of this year's highlights.
Daan Roosegaarde || Waterlicht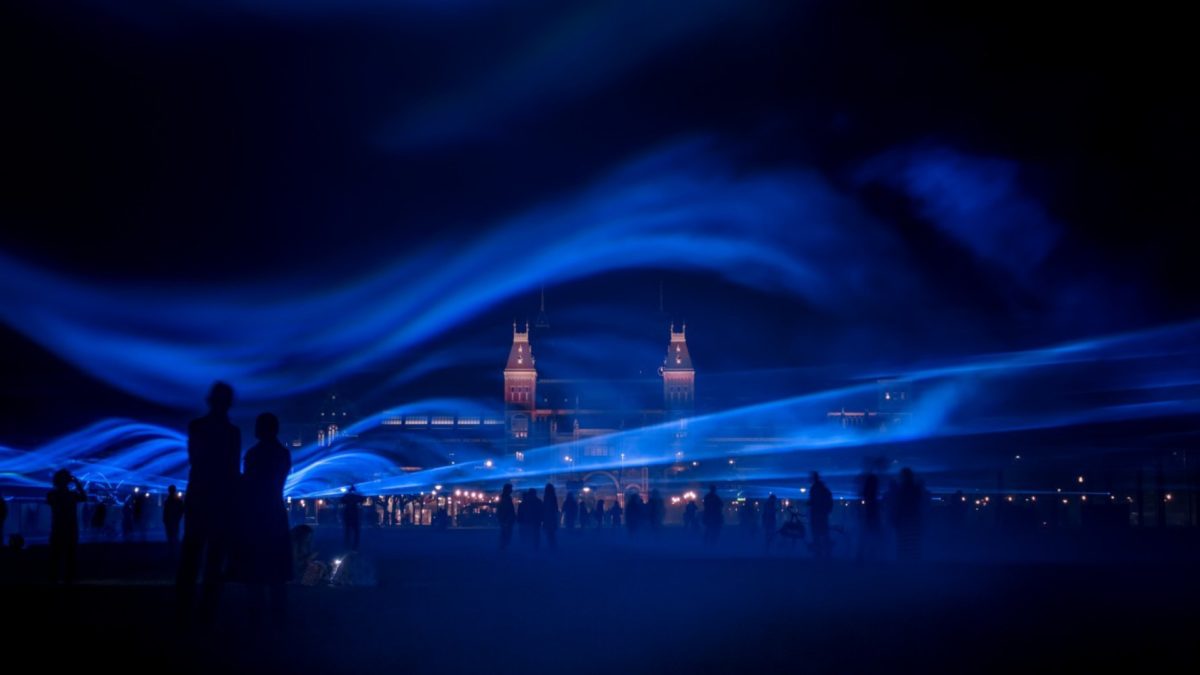 Inspired by our changing relationship to water, the risk we all face if immediate action is not taken to tackle global warming and rising sea levels, Dutch artist and innovator Daan Roosegaarde transforms Granary Square into an ethereal dream-like landscape. Waterlicht underlines the power and poetry of water, enveloping viewers in a virtual flood whilst contemplating its potential for the future.
Daniel Iregui || CONTROL NO CONTROL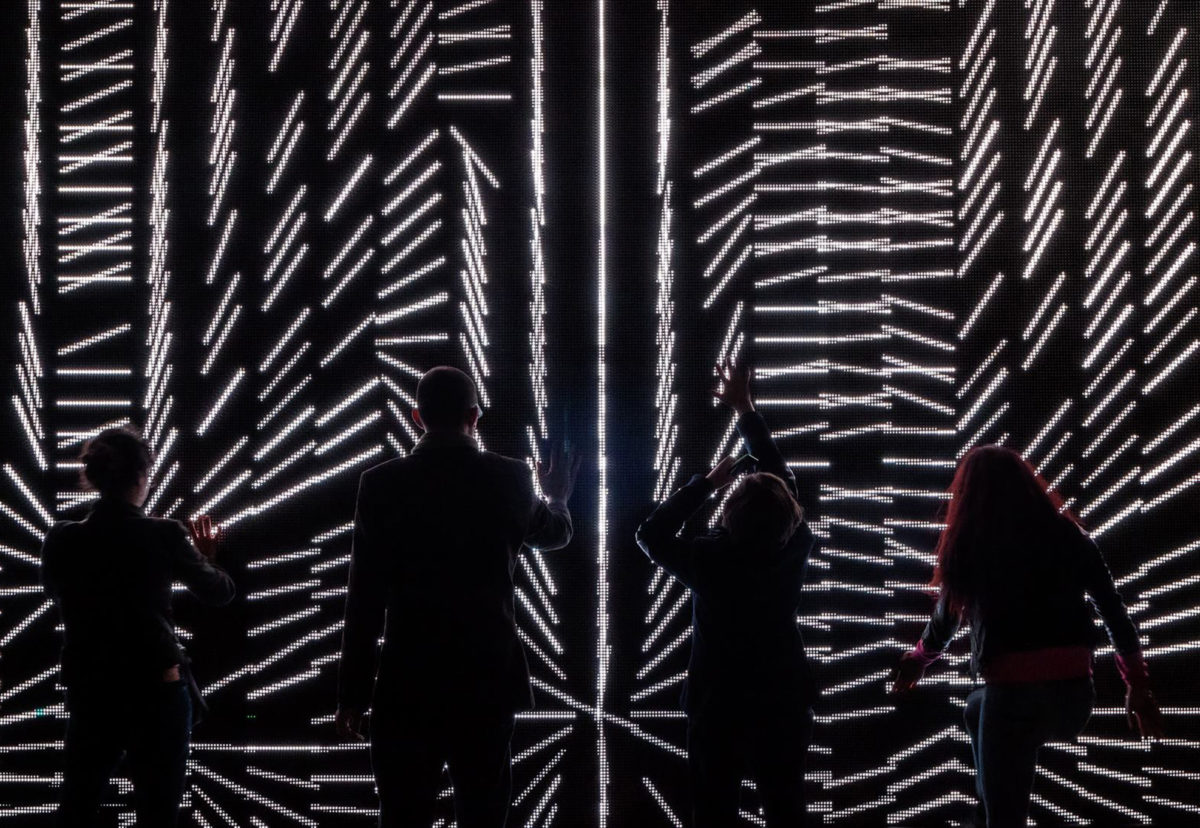 Use your body to manipulate the graphics of this interactive LED sculpture in Whitfield Gardens to create a series of shapes. CONTROL NO CONTROL uses five different states of sound and visual form, each exploring a different geometry and pattern. Born in Bogotá, Colombia, Daniel Iregui currently lives and produces all his work from Montréal, Canada. Founder of Iregular, an interactive content creation practice in Montréal, he has worked in the field of interaction design for almost a decade.
Lateral Office and CS Design (Produced by L4 Studio and Wireframe Studio) || Impulse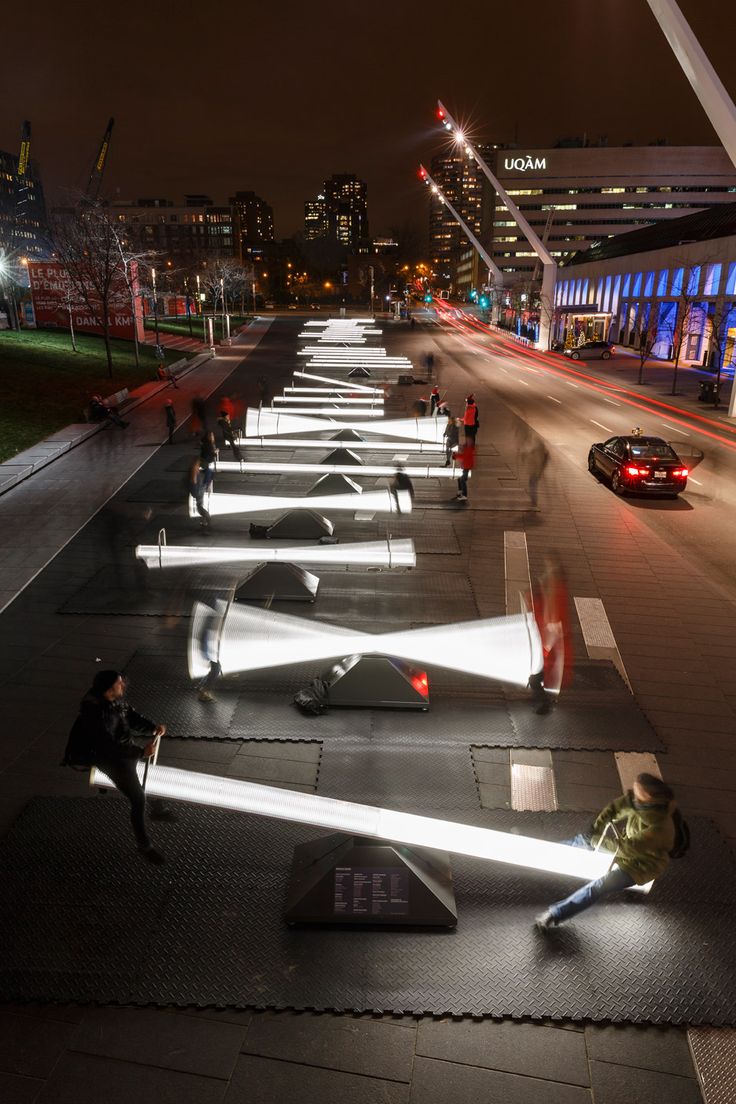 Illuminated seesaws in South Molton Street provide a chance to engage in the idea of playing in a public space. Originally commissioned for the Quartier des Spectacles in Montreal, Canada, Impulse is inspired by the iconic cover of the Joy Division album Unknown Pleasures, as well as Steve Reich's serial, minimal music. It explores how architecture can actually provide a visualisation of sound through ideas of serialism, repetition and variation.
Ron Haselden || Echelle Read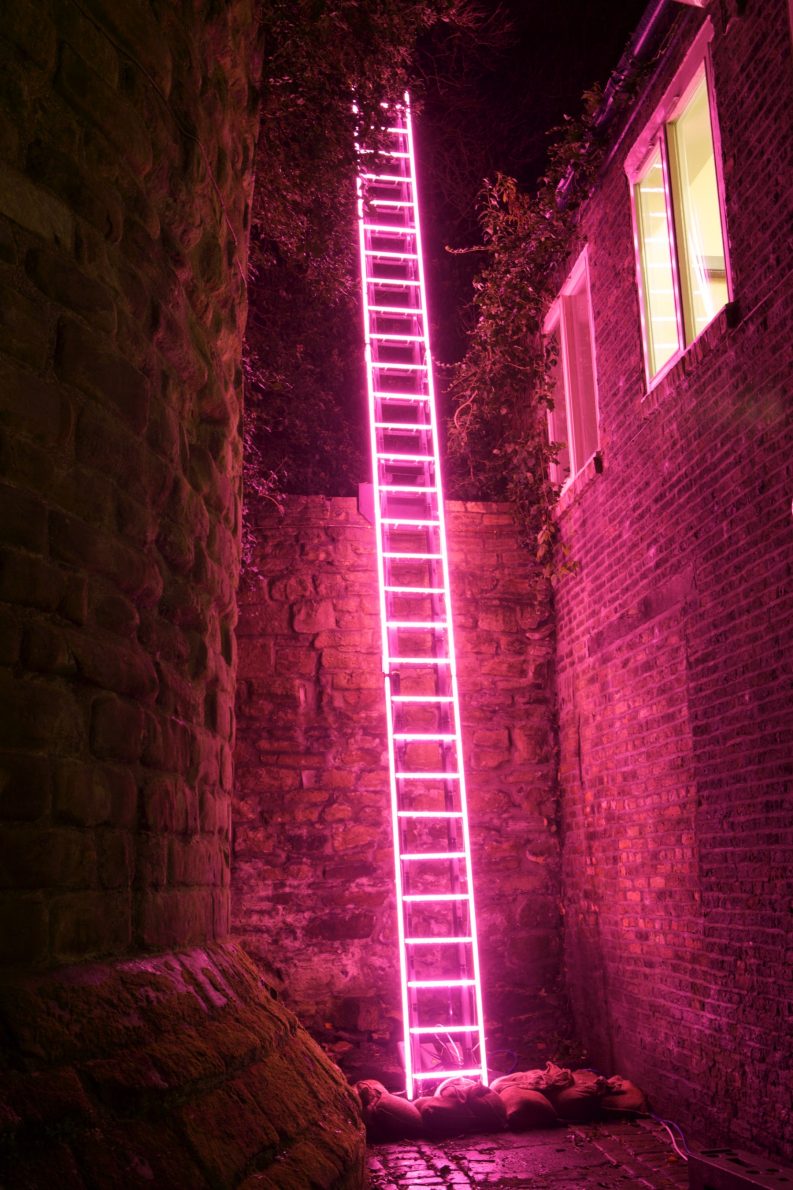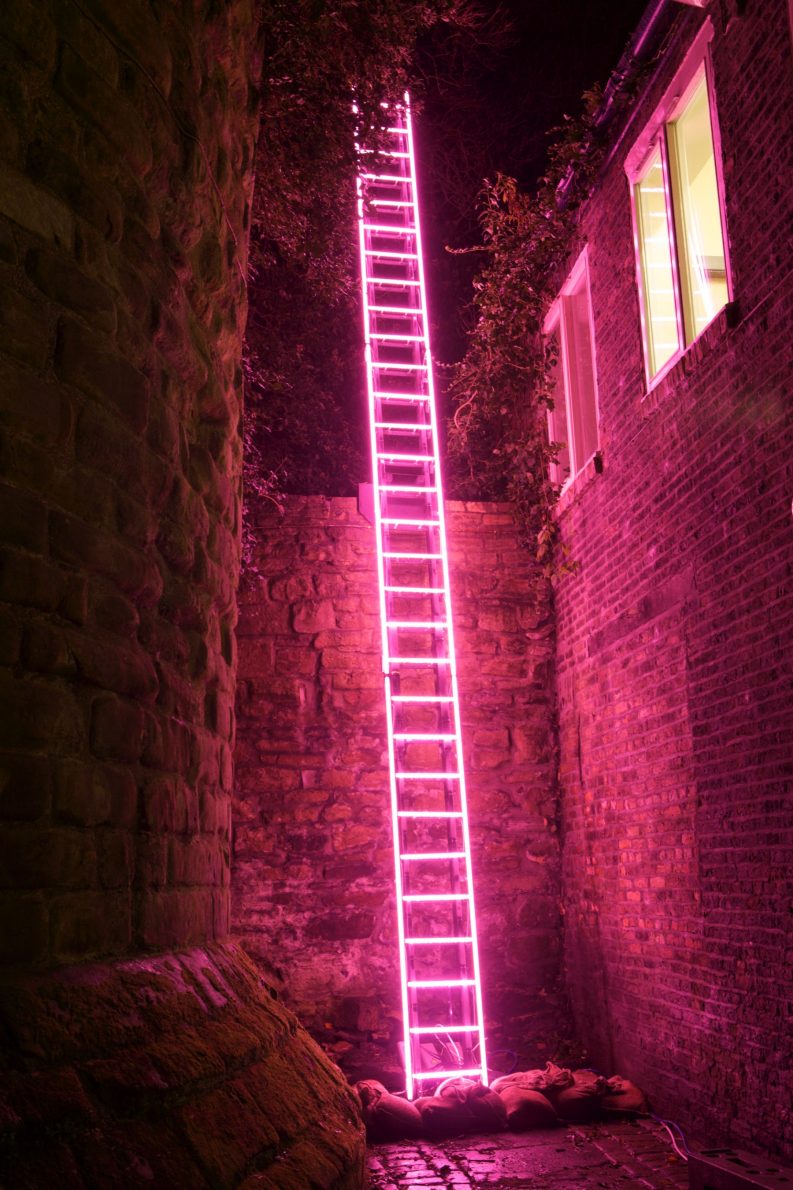 Venture to a quiet corner of the bustling city, and you'll find a pink neon ladder shining brightly, offering a fantasy escape route. Dreamlike, it disappears into the ether above like a glowing stairway to heaven in St Martin-in-the-Fields. Echelle is the work of Ron Haselden, an international artist working with light, electronics, sound, film and other materials.
Miguel Chevalier || Origin of the World Bubble 2018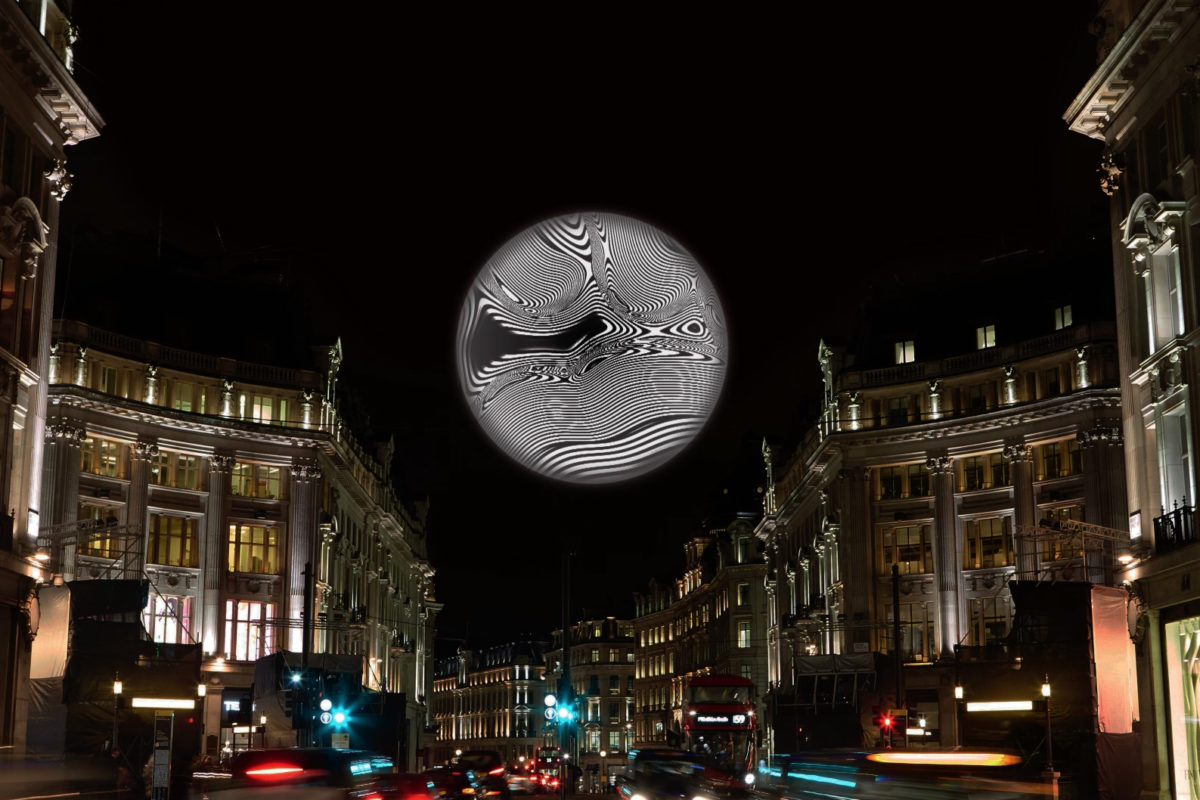 Origin of the World Bubble 2018 is suspended high above Oxford Circus; the interactive piece has been specially commissioned to fit the famous site, a key digital playground for pedestrians during the event. Inspired by the world of microbiology and the constant movement and division of cells, Chevalier, with software by Cyrille Henry, creates a new kind of "technological baroque" of everchanging universes, where organic and pixelated images mingle, shape shift, speed up and slow down.
Collectif Coin || Child Hood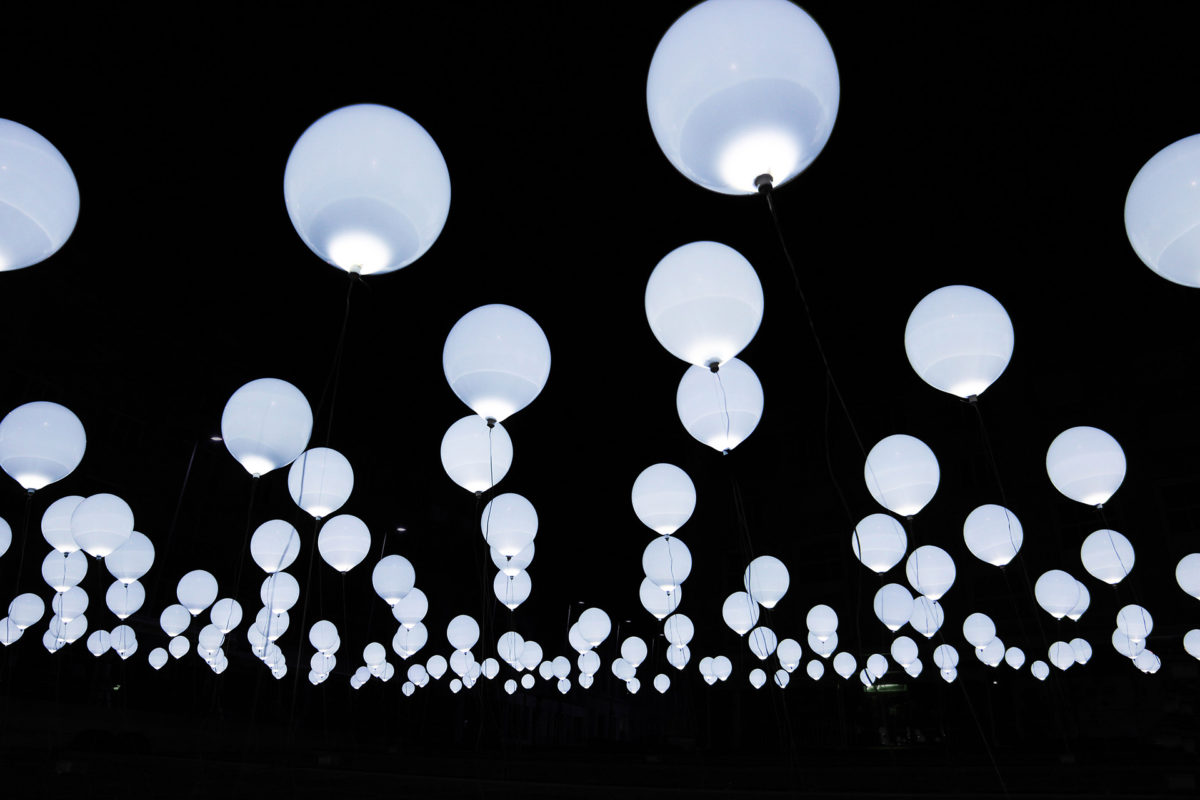 Created by Collectif Coin and co-produced by La Casemate, balloons move gently in the wind at Trafalgar Square, introducing an element of chaos into this otherwise meticulously ordered sound and light composition. Grenoble-based Collectif Coin produce both monumental shows and intimate installations with trans-disciplinary works focusing on the digital arts.
Patrice Warrener || The Light of the Spirit (Chapter 2)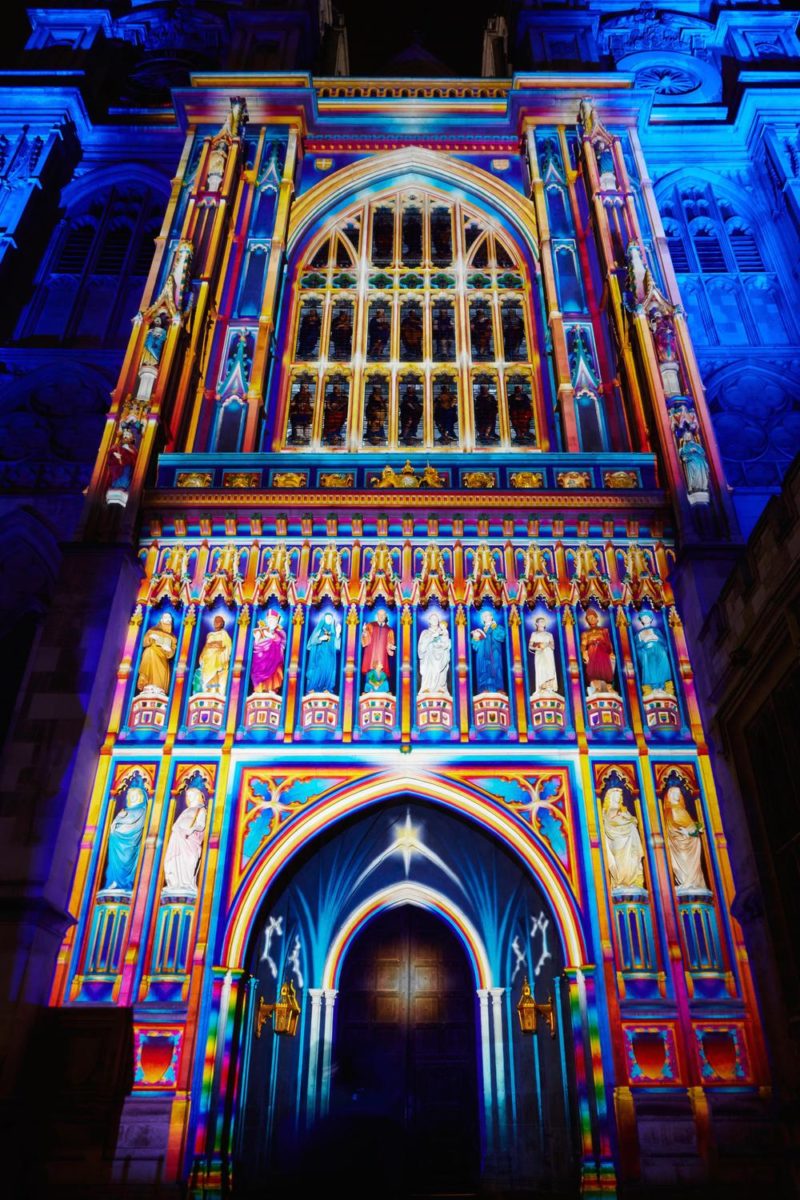 See French digital artist Patrice Warrener's magnificent The Light of the Spirit (Chapter 2), at Westminster Abbey. Warrerner created one of the most popular installations during Lumiere London 2016, and for the second instalment, in 2018, he brings the facade of the abbey's Great West Gate to life by incorporating sculptural details in his distinctive colourful style.
Vertigo || The Wave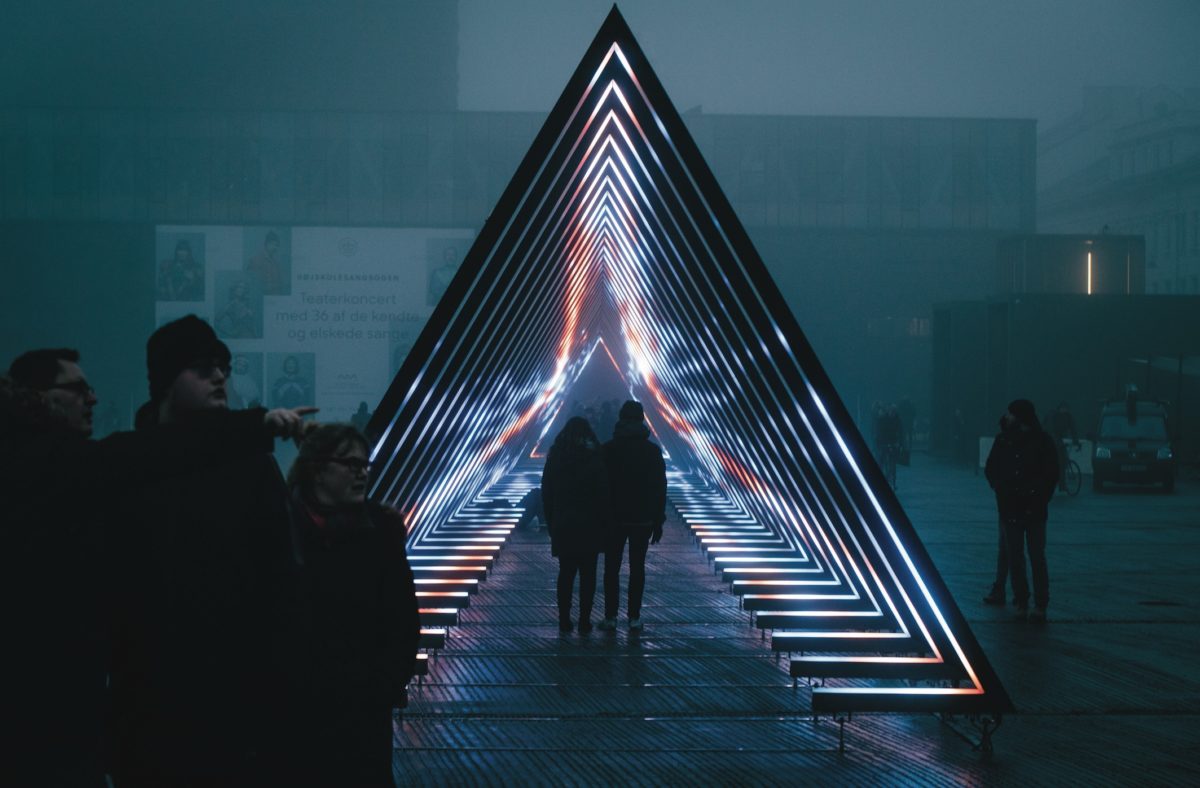 Vertigo's interactive installation The Wave responds, allowing participants to co-create the evening's experience, with a constantly changing pattern of sound and light along Riverside Walkway on the South Bank. Designed by the Danish company, The Wave consists of 40 triangular, interactive, luminous gates. These gates respond to movement sonically and visually allowing audiences to co-create the artistic experience.
Feature image via Collectif Coin