Interview: Gary Carrion-Murayari & Alex Gartenfeld On Curating The 2018 New Museum Triennial
The New Museum Triennial, opening 13 February, is the only recurring international exhibition in New York devoted to emerging artists from around the world. The event provides an important platform for a new generation of voices who are shaping the current discourse of contemporary art and the future of culture. Songs for Sabotage, the fourth edition of the triennial, questions how individuals and collectives around the world might effectively address the connection of images and culture to the forces that structure our society.
The exhibition is intended as a call for action, an active engagement, and an interference in political and social structures, bringing together works across mediums by approximately thirty artists from nineteen countries – the majority of whom are exhibiting in the United States for the first time. Something Curated spoke with the exhibition's curators, Gary Carrion-Murayari and Alex Gartenfeld, to learn more.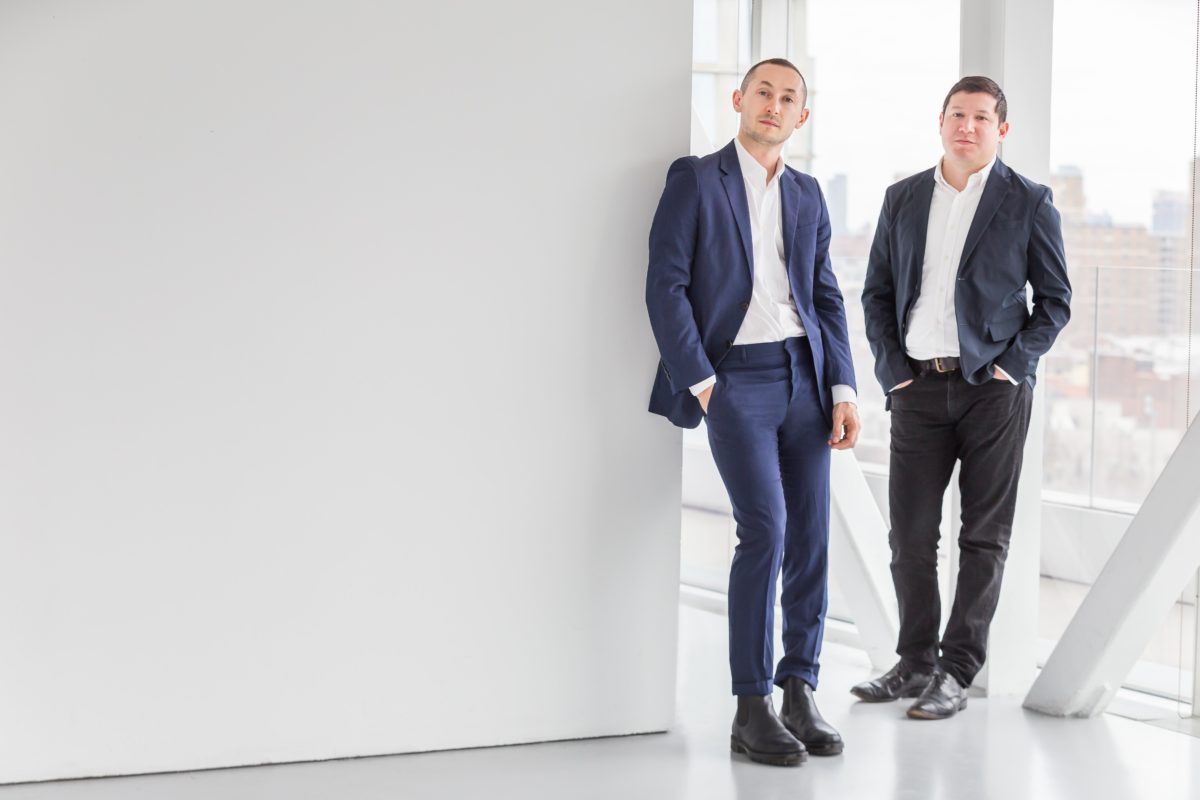 Something Curated: Could you tell us about the upcoming exhibition, Songs for Sabotage?
Gary Carrion-Murayari: Songs for Sabotage features works by some twenty-six artists, collectives, and artist groups from across the globe, attempting to understand our present moment and how we arrive in such a state.
Alex Gartenfeld: For this exhibition we sought to connect the production of young artists to the vast transformations experienced during the past three years, building upon many of the resistances that have arisen. Loosely threading the political and cultural traditions of vastly distinct locations worldwide, we considered contemporary art as a kind of infrastructure and propaganda—one that needs to be engaged in order to mobilize diverse constituencies, and one that in many ways needs to be dismantled.
SC: Why is it important that this show happens now?
GCM: The socio-political climate in the US and abroad has shifted dramatically. We wanted Songs for Sabotage to consider this global cloud, but through individualized and personal lenses, that also focus on the local contexts each artist is immersed in. Eighty percent of the works featured in the exhibition are new, and created from late 2017 to early 2018.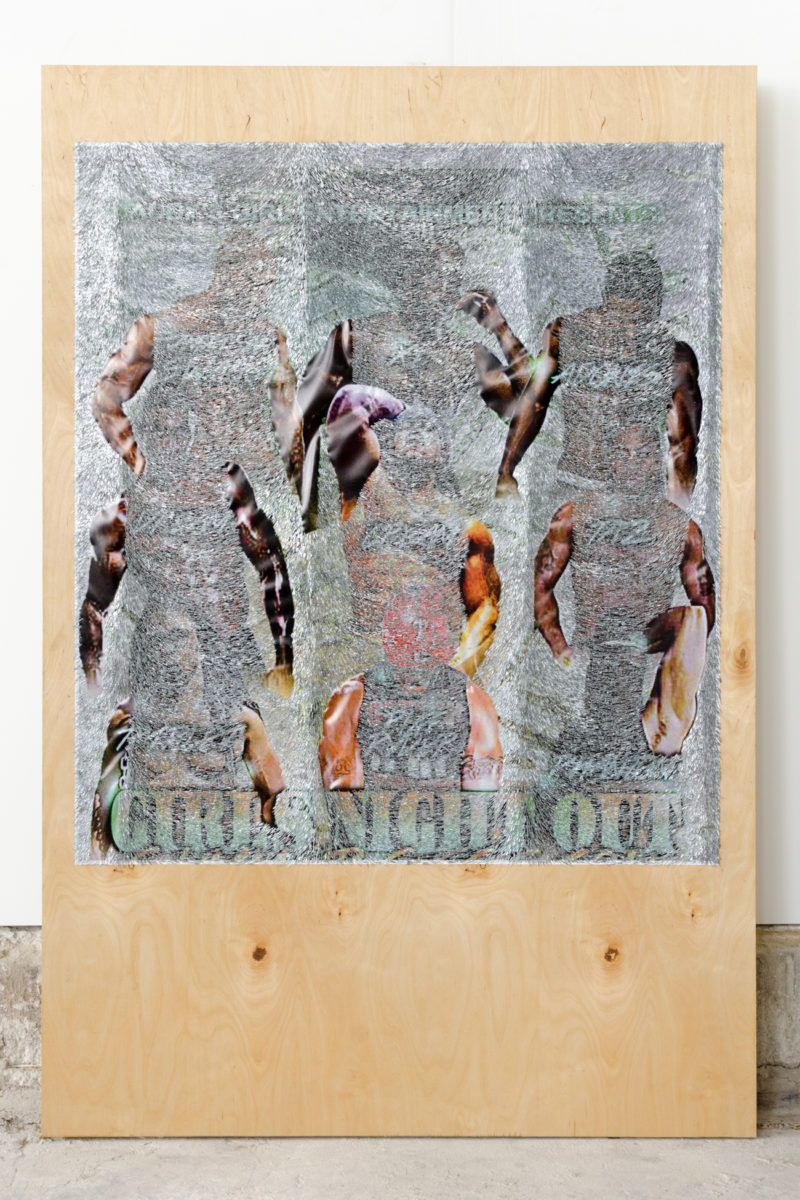 AG: The Triennial is designed as a global exhibition, yet spirits of international solidarity today are being marginalized and repressed in China, Brazil, Russia and India—not to mention the climate in the US and throughout Europe. In this moment, as the notion of international borders and exchange has been so weaponized in order to perpetuate inequity, we felt it was important that an exhibition like this critically examine terms like "globalization" and "internationalism."
Further, young artists have historically, if not universally, represented a form of change, if not revolutionary agency. Their "job" is to express the limits of the freedom of their age, in the form of intervention, expression, and activism. Yet today, this symbolism is changing, and the artist might be considered paradigmatic of the pervasiveness of images, the demand for data and creative labor, and the debt created by institutions—and the vast precarity that results.
SC: Can you tell us a little about your respective backgrounds and the work you have done that has led up to curating the fourth New Museum Triennial?
AG: In parallel to this exhibition, I am the founding Deputy Director and Chief Curator at the Institute of Contemporary Art Miami, which opened its new permanent home this past December. Previously I have organized solo exhibitions for artists practicing abroad—Thomas Bayrle, Laura Lima, among many others. Further, over the course of my curatorial practice I have frequently worked with emerging artists of all ages at crucial points of their career.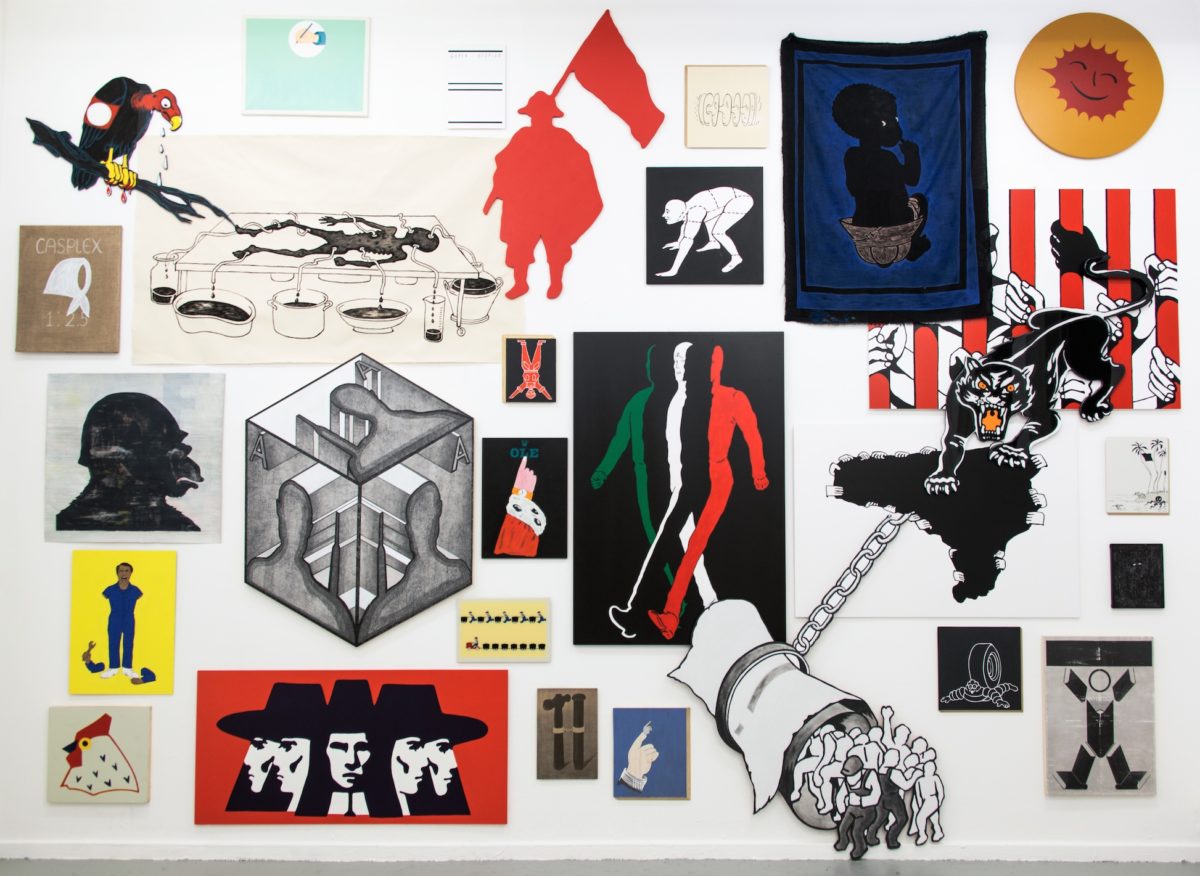 SC: What is the thinking behind the title, Songs for Sabotage?
AG/GCM: The title emerged from our thinking that a politically engaged art must address the dominant nature of images and media in our everyday lives. And of course it relates to the artists in the show—Manolis D. Lemos's anarchist music videos, Daniela Ortiz and Haroon Gunn Salie's proposals for monuments, Gresham Tapiwa Niyaude's paintings of Zimbabwean propaganda. It is also crucial to cite Evan Calder Williams's "Manual Override," published in The New Inquiry (2016). [Evan delves further into this line of inquiry in the Triennial's exhibition catalog, and his forthcoming book The Fine Thread of Deviation: A Theory of Sabotage (Verso, 2019).] For Evan, sabotage involves a complex engagement with the mechanics of power that, while dating back centuries, felt timely in our hysterically networked, hijacked world.
SC: How did you go about selecting the artists to include?
AG: The research process was intensive, and involved engaging with networks of our colleagues worldwide. It is an impossible task—connecting the radically diverse traditions of Hong Kong, Lima, London, Mumbai, New Delhi, São Paulo, St. Petersburg, to name a few—and yet the last three years have seen an intensified media culture and an accelerated decline of civic institutions that itself amounts to a sabotage.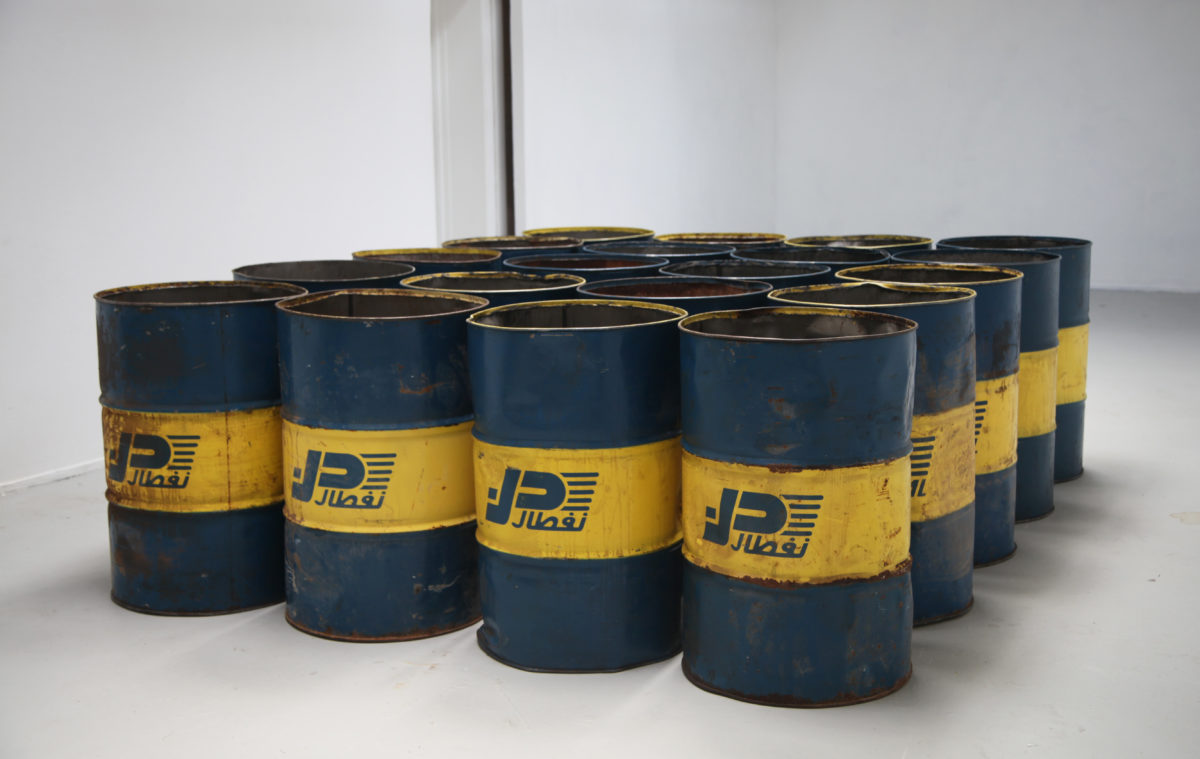 SC: What is it like co-curating a show of this scale? Could you give us some insight into your collaborative working process?
GCM: Obviously it is daunting to embark on a show with such a wide purview as the Triennial. That said, Alex and I have a fluid dialogue around art and its role and responsibilities within culture, and shared from the outset a vision of how the exhibition could engage the political, social and technological transformations we have experienced over the last three years and beyond.
SC: In what respects do you find the role of identity is heightened in today's culture, and, broadly speaking, how do the presented works go about approaching this matter?
AG: First and foremost, it was important to us to provide a platform for artists who are communicating about identity, without framing their methodology or the formation itself. It should be self-evident that some of the most important work being made today is bringing forth identities that have been historically repressed and which today are redefining discourse as we know it. Thus we set out to highlight practices that had set out to unpack the political stakes of identity in this country—take for instance work by Diamond Stingily, Janiva Ellis, and Wilmer Wilson IV. Other artists in the exhibition—Cian Dayrit and Dalton Paula—explore identity through a decolonizing lens.
SC: How would you described your individual curatorial approaches – are there certain methods that you each bring to the table?
AG: Gary and I each brought to this project a distinct network, and field of research. Working in Miami over the past five years, I have had in particularly the opportunity to engage with colleagues and artists throughout Latin and South America. The opportunity to conduct this extended research and sustained dialogue has impacted my understanding of modernism, and of the ability of art to speak to it time.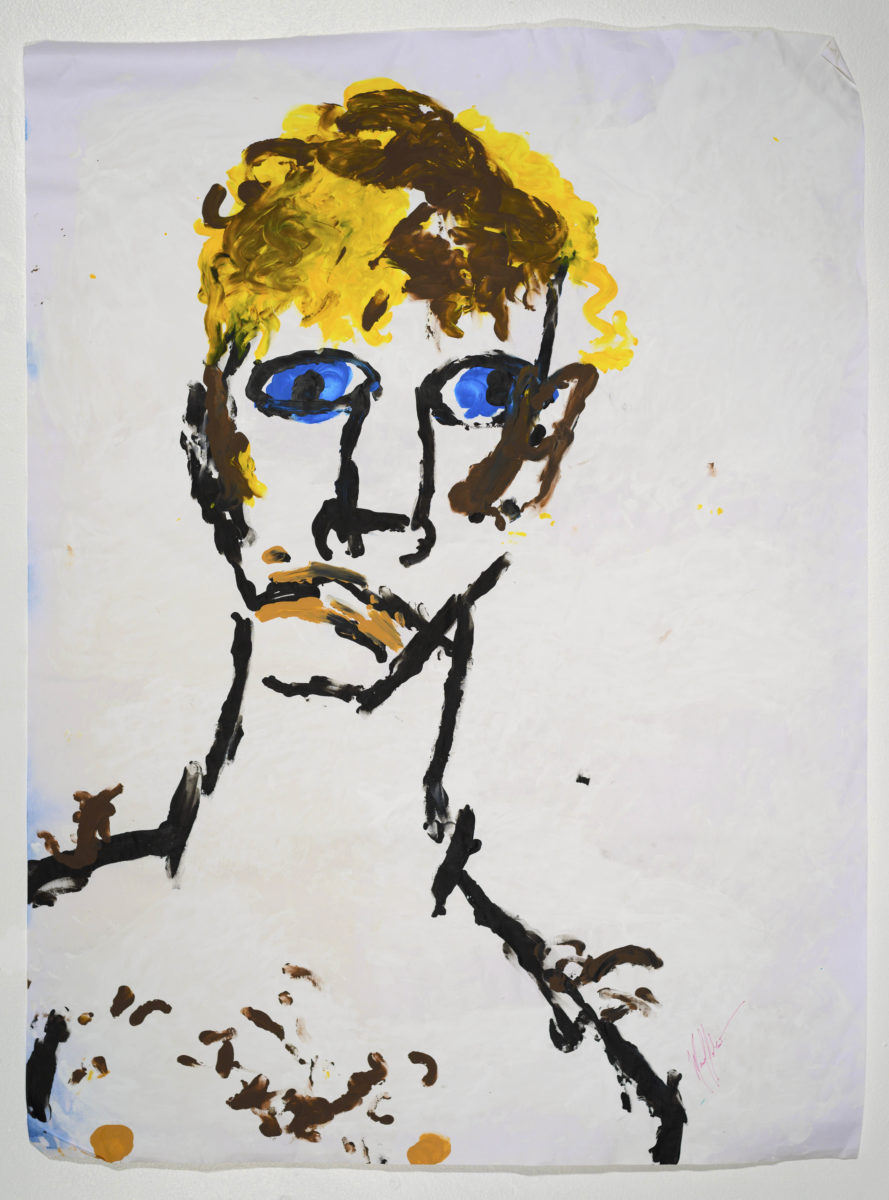 SC: Could you tell us about your relationship with the New Museum, and what does it mean to you to be working with the institution?
GCM: I've been at the museum for several years now and it's been great to work on a variety of exhibitions here. The Triennial is a unique part of our program, as it allows for a depth and breadth of research in that goes beyond what we can do in the program on a day-to-day basis.
AG: As an outside curator, it might be more appropriate to speak about my approach to the institutional franchise. This is the fourth Triennial, and its newness belies institutional and ideological values: suggesting that young artists' practices reflect global connections and a globalizing project. Described in the past as a "generational," the Triennial weds art to a conception of youth culture rooted in 1960s counterculture, and its implication that young people index leftist-orientated political struggle. This background was a touchstone for me personally while developing our approach to "Songs for Sabotage."
SC: Which New York based curators do you think are doing something particularly interesting right now?
GCM: Of course, my New Museum colleagues, but aside from them, Nicola Lees at 80WSE Gallery, Thomas Lax at MoMA, Valerie Rousseau at the American Folk Art Museum, and Allison Weisberg and her team at Recess, among many others, are all doing very important and inspiring work.
SC: What are you currently reading?
GCM: Listening to Images by Tina Campt and Krazy: George Herriman, A Life in Black and White by Michael Tisserand.
2018 Triennial: Songs for Sabotage runs at The New Museum, New York from 13 Feb – 27 May 2018.
Interview by Keshav Anand | Feature image: Hardeep Pandhal, Career Suicide (still), 2016. HD video; 25:33 min. | All images courtesy the artists & The New Museum