What Is Different? Wolfgang Tillmans In Conversation With Sean O'Hagan
Coinciding with the launch of Wolfgang Tillmans' new book, What Is Different?, the artist will be in conversation with writer and critic Sean O'Hagan at the ICA on 28 February.
Guest-edited and designed by Tillmans, What Is Different? is a reader and artist's book on current affairs written from an international perspective, taking the 'backfire effect' as its starting point. This is the psychological reaction described by Brendan Nyhan and Jason Reifler by which people who are convinced by a statement, regardless of how incorrect it might be, cannot be persuaded to change their minds by facts to the contrary; in turn, such evidence only works to reinforce their belief in the fallacy.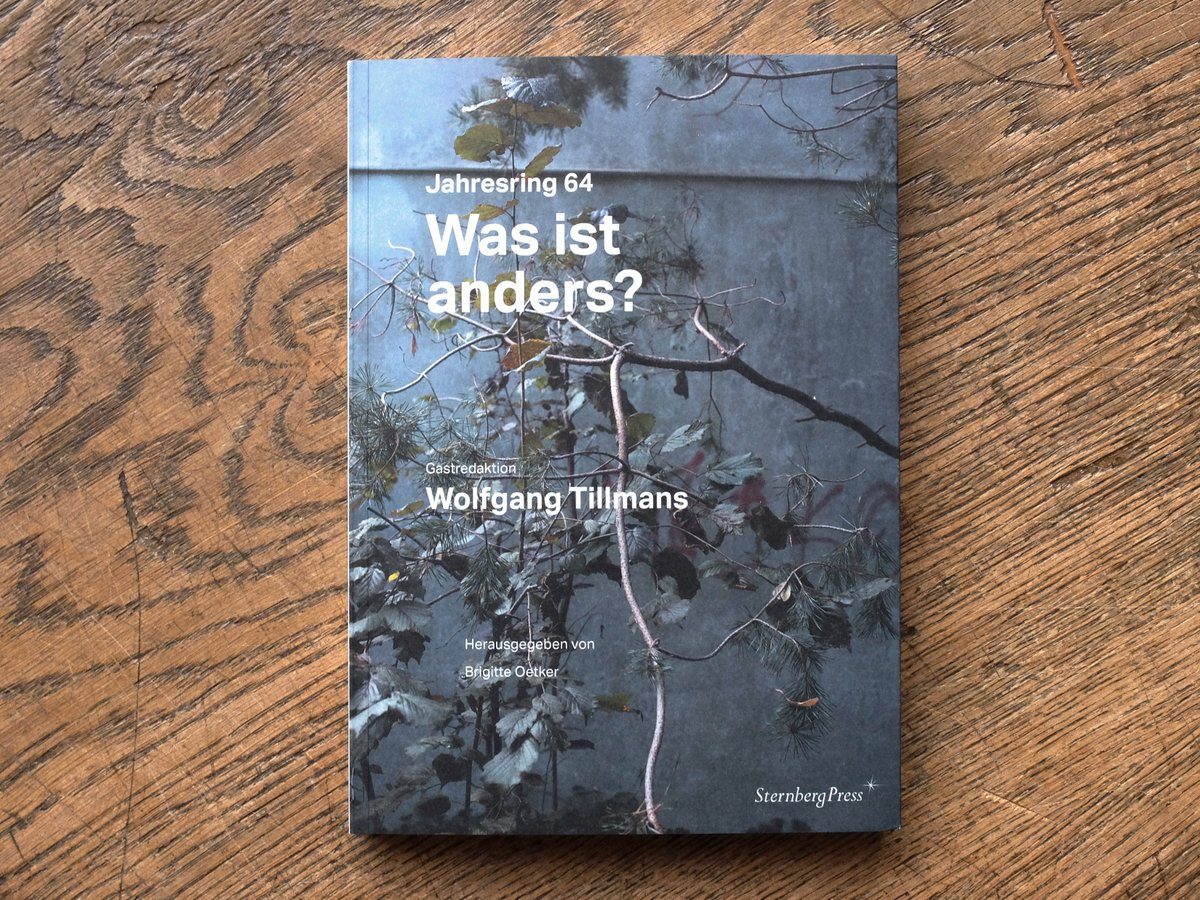 For What Is Different?, Tillmans interviewed scientists, politicians, journalists and social workers, highlighting the issues at stake from various angles. Circling around contemporary issues of newly resurfaced right-wing populism, the phenomenon of fake news, and psychological studies and findings, Tillmans, rather than analysing the status quo, focuses on what has changed in the past forty years.
Born in Remscheid, Germany, Tillmans lives and works in Berlin and London. Since 2006 he has run the non-profit exhibition space Between Bridges that is currently operating in Berlin. The artist was awarded the Turner Prize in 2000, and last year, had major survey exhibitions at Fondation Beyeler, Basel and Tate Modern, London. Joining the artist at the ICA, Sean O'Hagan writes about photography for The Guardian and The Observer and is also a features writer. He was named interviewer of the year in the British press awards in 2003 and was winner of the 2011 J Dudley Johnston award from the Royal Photographic Society.
What Is Different? Wolfgang Tillmans in conversation with Sean O'Hagan – 6.45pm, 28 February 2018 | Cinema 1, Institute of Contemporary Arts, The Mall, St. James's, London SW1Y 5AH
Feature image: Wolfgang Tillmans (via Maureen Paley)