Meet Cathy Wilkes, The Artist Representing Britain At The 58th Venice Biennale
Arranging and rearranging abstract installations composed of collected scraps and everyday items has earned Cathy Wilkes recognition from art institutions internationally, and now an appointment by the British Council to fill the British Pavilion at the 58th Venice Biennale in 2019, running from 11 May to 29 November. Wilkes' solo exhibition at the British Pavilion will be curated by Zoe Whitley, the Tate Modern's curator of international art. Following Sarah Lucas (2015) and Phyllida Barlow (2017), Wilkes is the third female artist selected to fill the British Pavillion over the past four Biennales.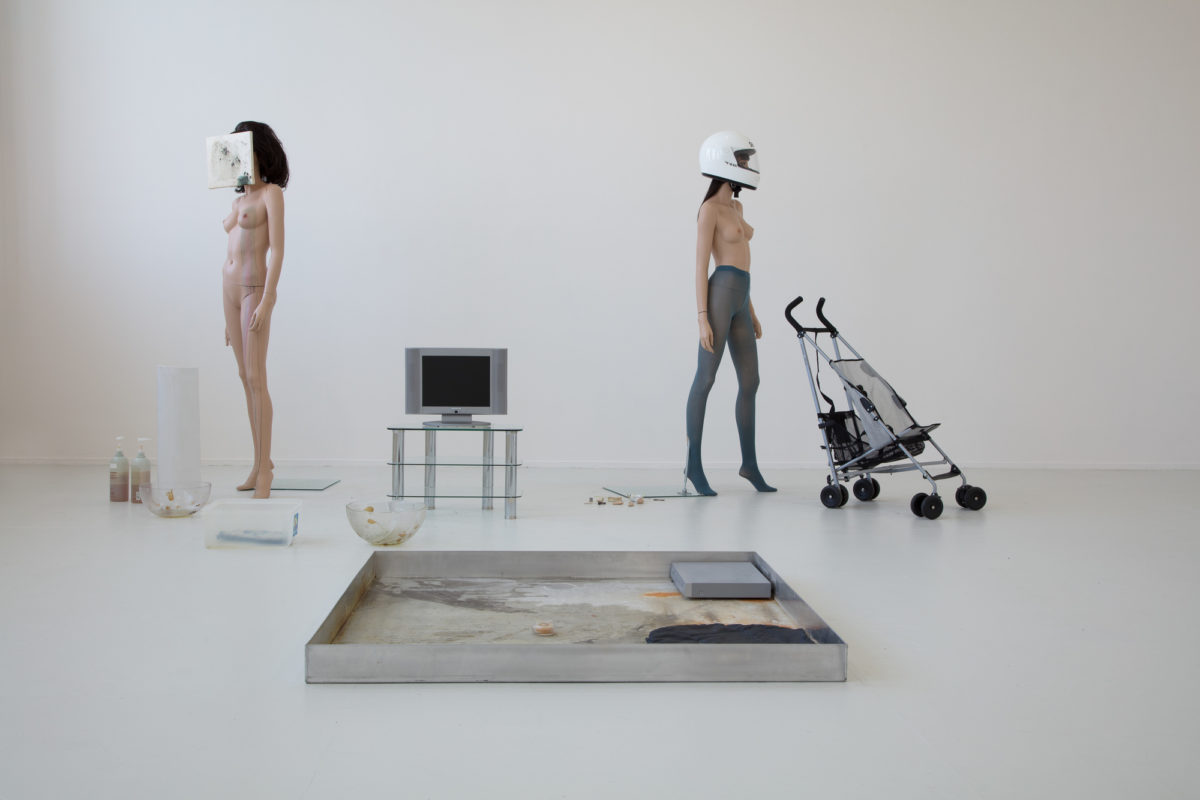 The Belfast native is part of a generation of artists who emerged at the forefront of British visual arts practiced in the mid-1990s. Wilkes honed her skills whilst studying at the Glasgow School of Art, and later at the University of Ulster. She is primarily known for her large-scale installations of seemingly disparate objects, many of which are distressed, damaged, altered or adapted. Her constructive process is as unique as her final creations. First, the artist collects everyday items and materials, from cups, plates and baking parchment, to biscuits and towels. Then she precisely arranges, and rearranges, the items alongside ungendered paper-mache figures and mannequins of adults, children, and animals, which she also assembles and reassembles.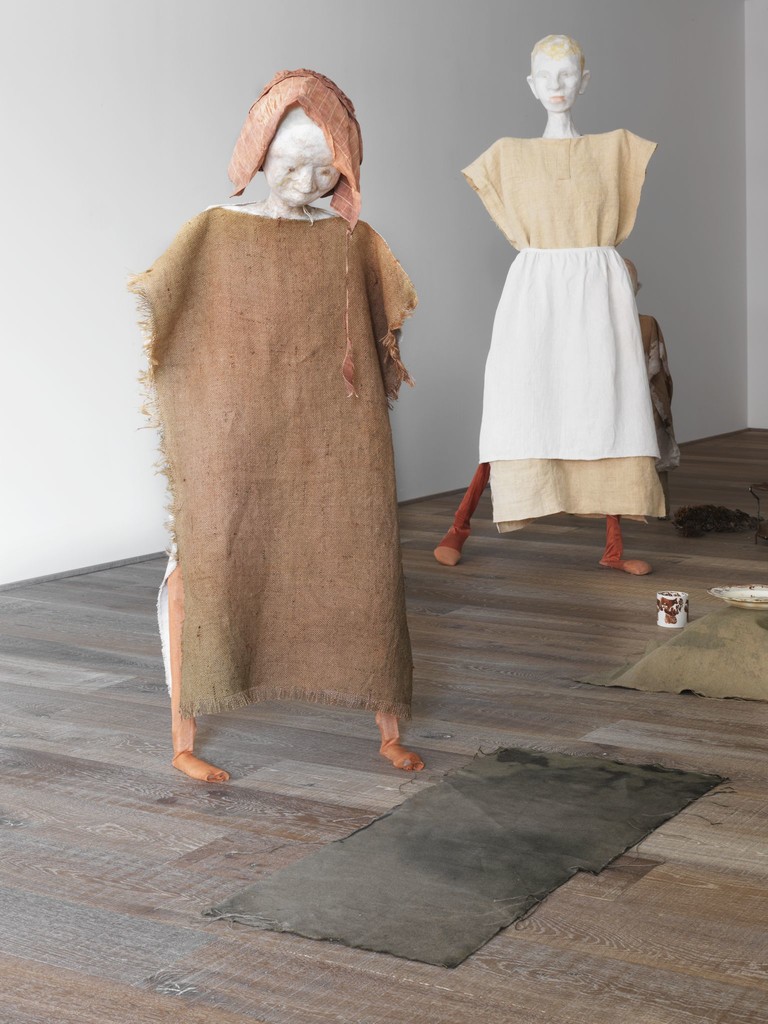 Wilkes, who is mainly celebrated for her large-scale installations, is also a painter. Her abstract canvases, which were once integrated into her installations, are composed in the same revised manner. Wilkes paints on her canvases, wipes her progress, then continues her design again.
In 2005, Wilkes represented Scotland at the Venice Biennale, and in 2008, she was nominated for the Turner Prize for her solo exhibition at Milton Keynes Gallery. She also participated in the 55th International Exhibition in 2013, displaying her work Untitled (Possil, at last) at The Encyclopedic Palace. And in 2017, she was awarded the Maria Lassnig Prize in New York; as part of her prestigious prize, Wilkes received $50,000 and a solo exhibition at the Museum of Modern Art's PS1.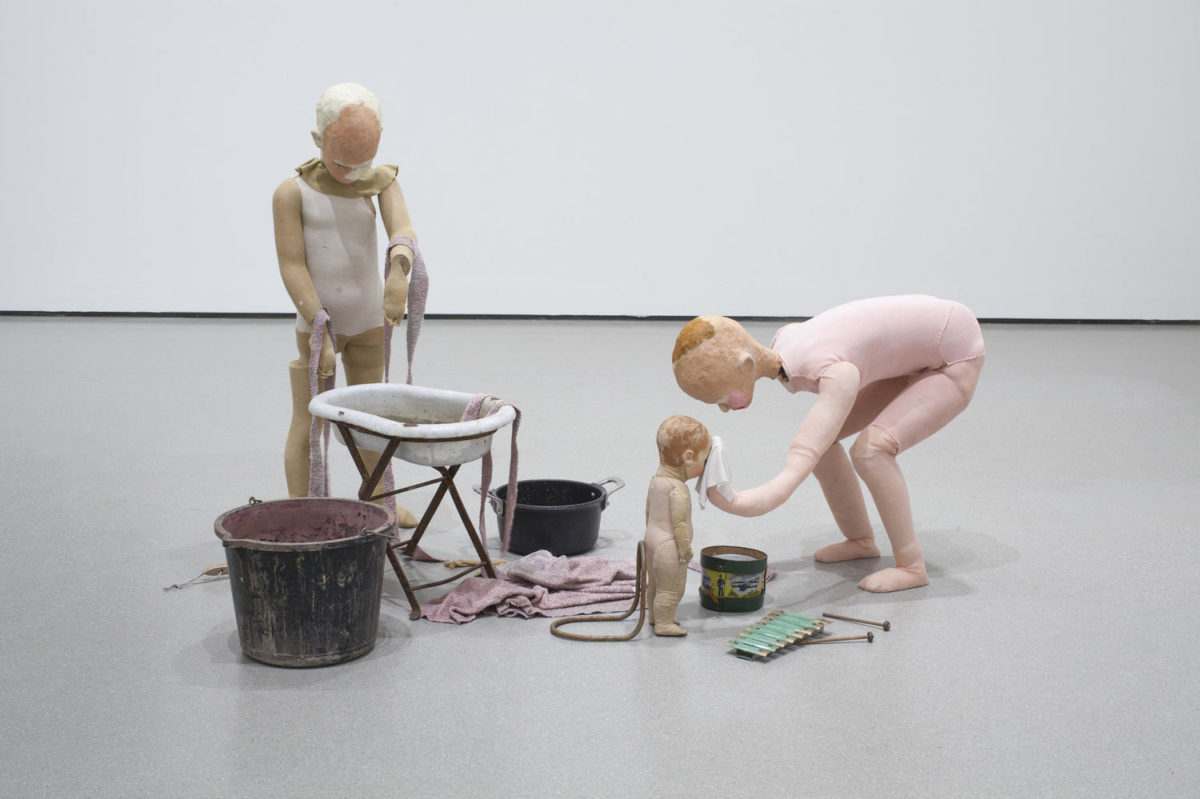 The Glasgow-based artist has also participated in several major group exhibitions, such as Beck's Future at the Institute of Contemporary Art in London and the Gwangju Biennale in South Korea. Her work was also the center of a touring exhibition that launched with several elements from her past sculptural installations reconfigured at the Tate Liverpool in 2015, proceeding to LENTOS Kunstmuseum, Linz and the Museum Abteiberg, Moenchengladbach.
On her reoccurring use of the human figure:
"I have used shop mannequins (and also the motif of the nurse) to try to feel what someone else feels in art – looking for yourself in a piece of art, trying to see what someone else saw. It's to do with the separation that there is between people, and the impossibility of completely feeling what someone else feels. I think this is most extreme, human and painful when someone is caring for someone else – or is nursing someone and trying to feel what they feel and be a companion to them." – Cathy Wilkes, Tate, 2015
On mortality in her work:
"The work is inhabited by both the living and the dead. Then it's understood that there is both materialisation and disappearance of physical things. It's understood that it is a natural retreat from material reality. It's understood that the forces of nature are electric and defining." – Cathy Wilkes, The Modern Institute, 2013
Emma Dexter, Arts Director of the British Council, on Wilkes' practice:
"Cathy Wilkes'sdistinctive and highly personal sculptural installations, evoking the rituals of daily life while alluding to existential questions at the core of human existence, will trigger complex new meanings and atmospherics within the grand domestic architecture of the British Pavilion." – Emma Dexter, British Council, 2018
Words by Ashley Barquin | Feature image: Cathy Wilkes at Kunstmuseum Linz (via Kunstmuseum Linz)