Loewe, Gareth Pugh & Louis Vuitton Come Together For Selfridges' Latest Exhibition
Part art exhibition, part performance space, Selfridges new immersive project, running until 20 May, showcases contemporary and future concepts of "radical luxury." Housed next to the department store's Accessories Hall, which was dramatically renovated last year, sits The Old Selfridges Hotel, a concrete labyrinth of darkened rooms, currently filled with the latest in technology, fashion and fragrance. The Flipside pulls references from the Accessories Hall, subverting them. Opposing the Hall's immaculate, white aesthetic, The Flipside comprises high-shine black flooring, mirrors, and neon strips that break-up the darkness.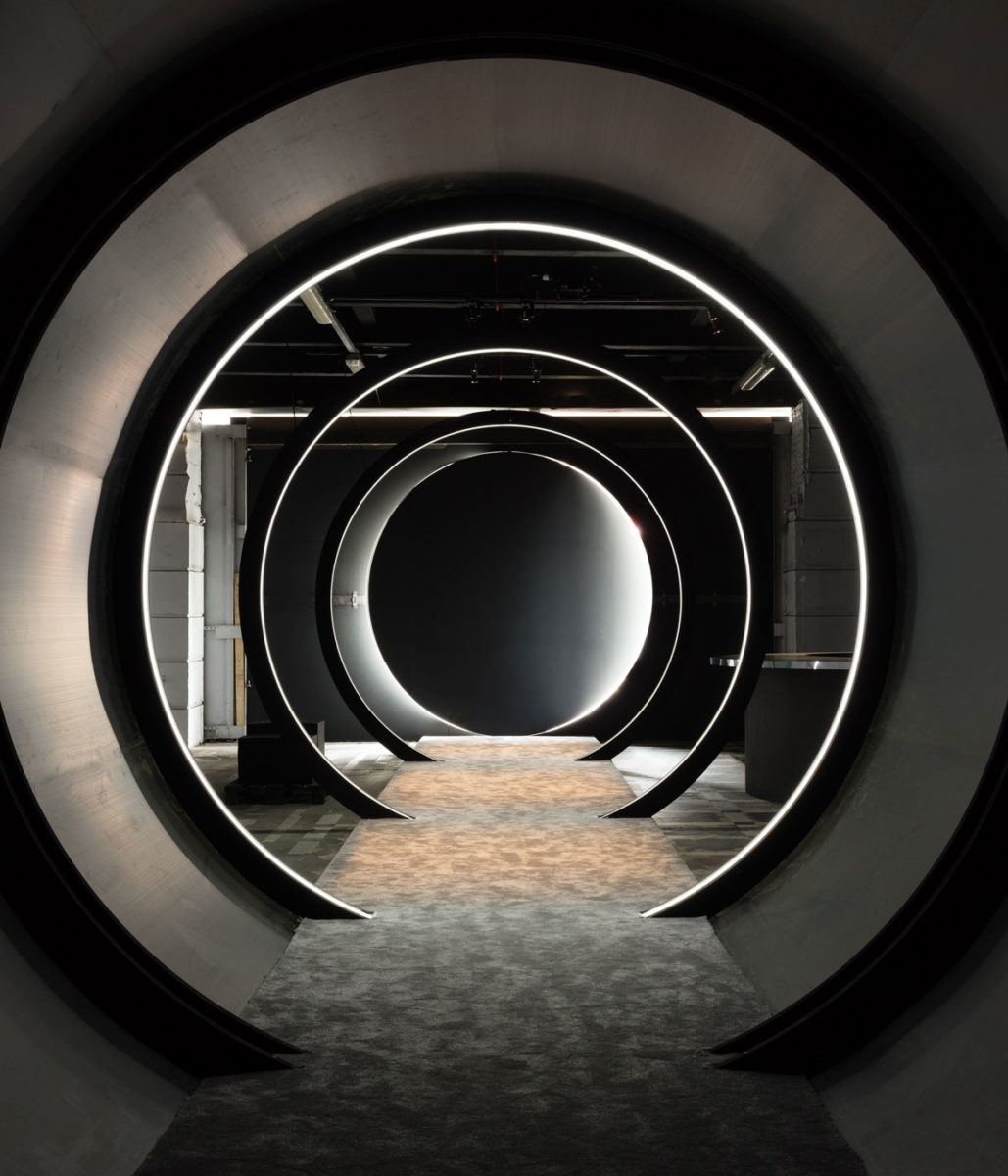 Shown alongside installations by Louis Vuitton, Loewe and Thom Browne, Byredo looks to a future where fresh water will be a precious scarcity, through a collection of large, empty water containers, which echo the silhouette of its famous fragrance bottles. In another room, Gareth Pugh's notion of luxury reveals itself in the form of a black sand-filled space with screens projecting a short film of him and his mother walking on the beach, a nod to his British hometown of Sunderland.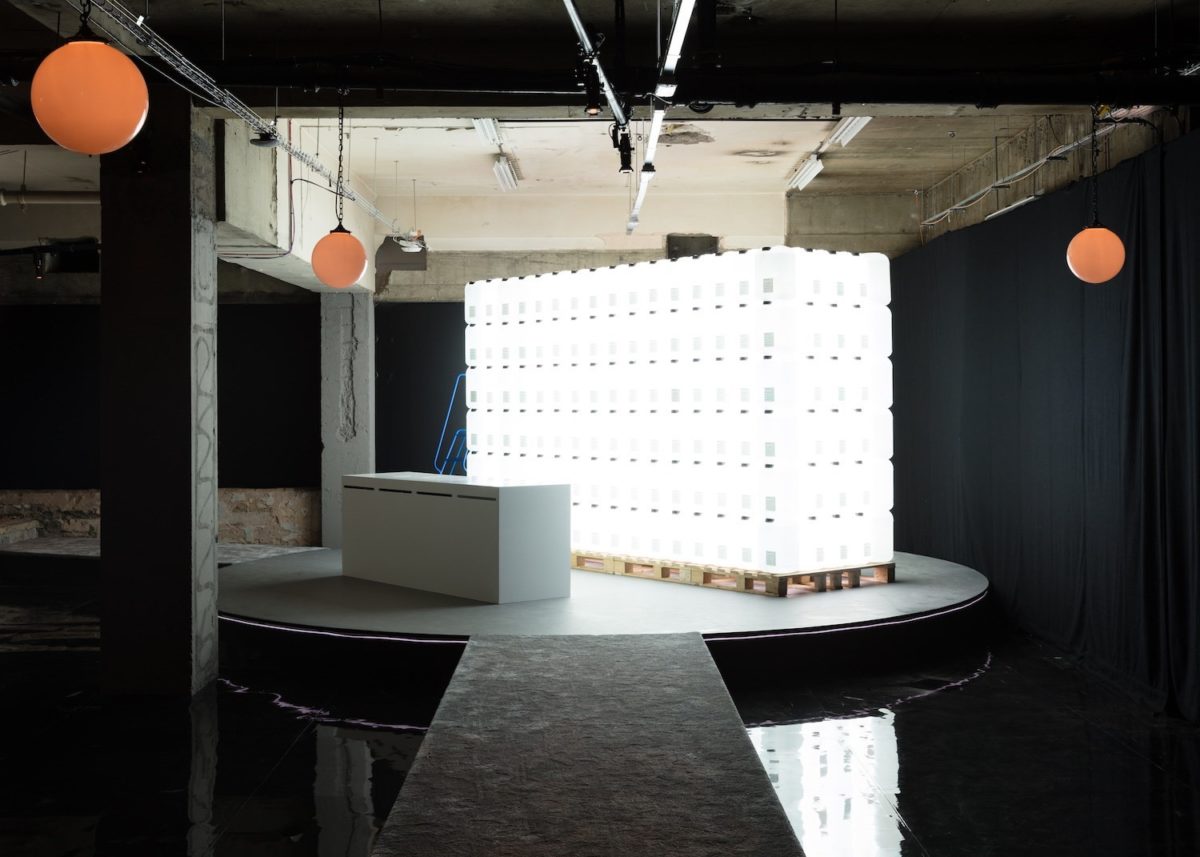 Louis Vuitton's installation comprises a world made up of small islands suspended from the ceiling, created using sand and underwater plants to stage innovative fashion objects, with a focus on the experience of travelling. Elsewhere, Google has created a photobooth installation, where guests take selfies framed by their own definitions of luxury. For Loewe, luxury is deeply imbedded in nature. Looking at the brand's history, a sculpture takes the shape of a green forest where the Earth's resources are limitless.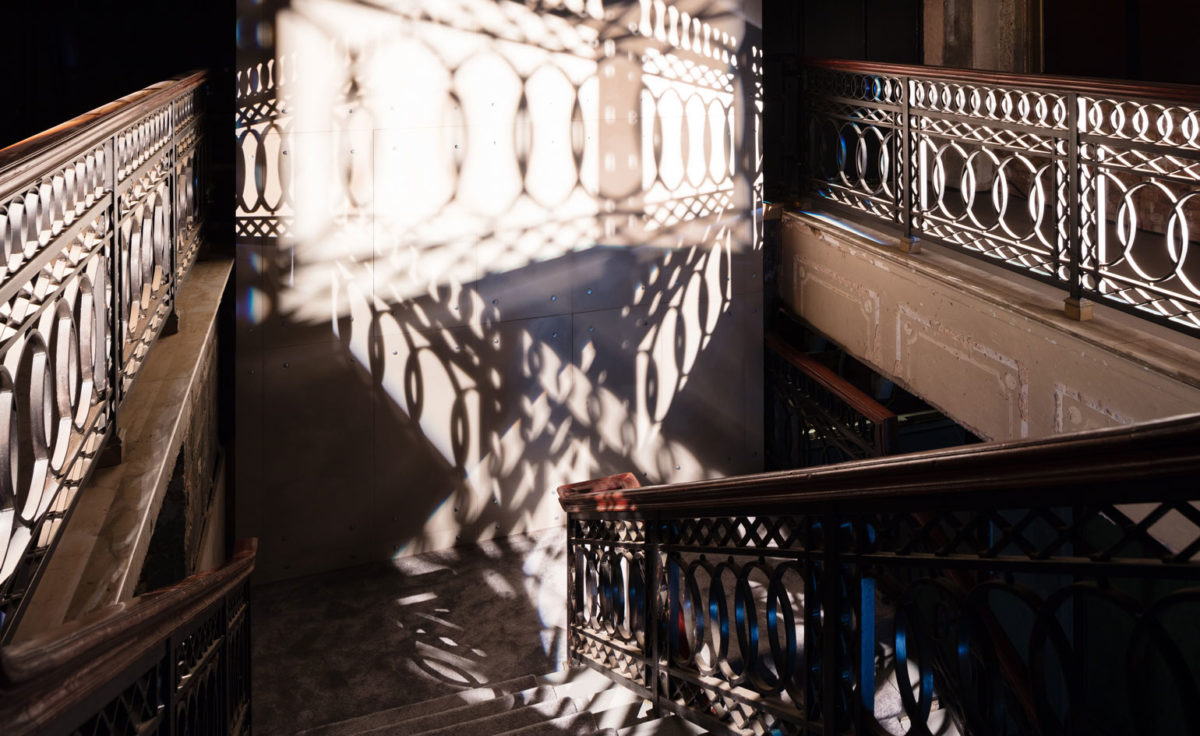 The exhibition culminates with a sweet-smelling make-your-own cocktail room called The Libationary, atop a giant sundial, created by Selfridges in-house design team. The Flipside is the second project from Selfridges' on-going "radical luxury" campaign, said to be "the most ambitious in its 109 year history." The Old Selfridges Hotel will host contemporary dance performances and panel discussions throughout the month, all of which will attempt to define, question and scrutinise radicalism in the age of luxury – see event details here.
Images via Selfridges