Interview: At Home With Artist & Designer Oscar Piccolo
Sicilian-born Oscar Piccolo is part of a new wave of young artists tangentially questioning the relationship between object and space, through the exploration of a variety of mediums. Influenced by a migratory childhood, Piccolo's work offers a distinctive perspective on the possibilities of interiors. Through furniture design, ceramics, illustrated short stories and architectural compositions, his background is evident in opposing textures, blurred shapes and fragmented forms. Something Curated met with Piccolo at his London home studio to learn more about his work, upbringing and plans for the future.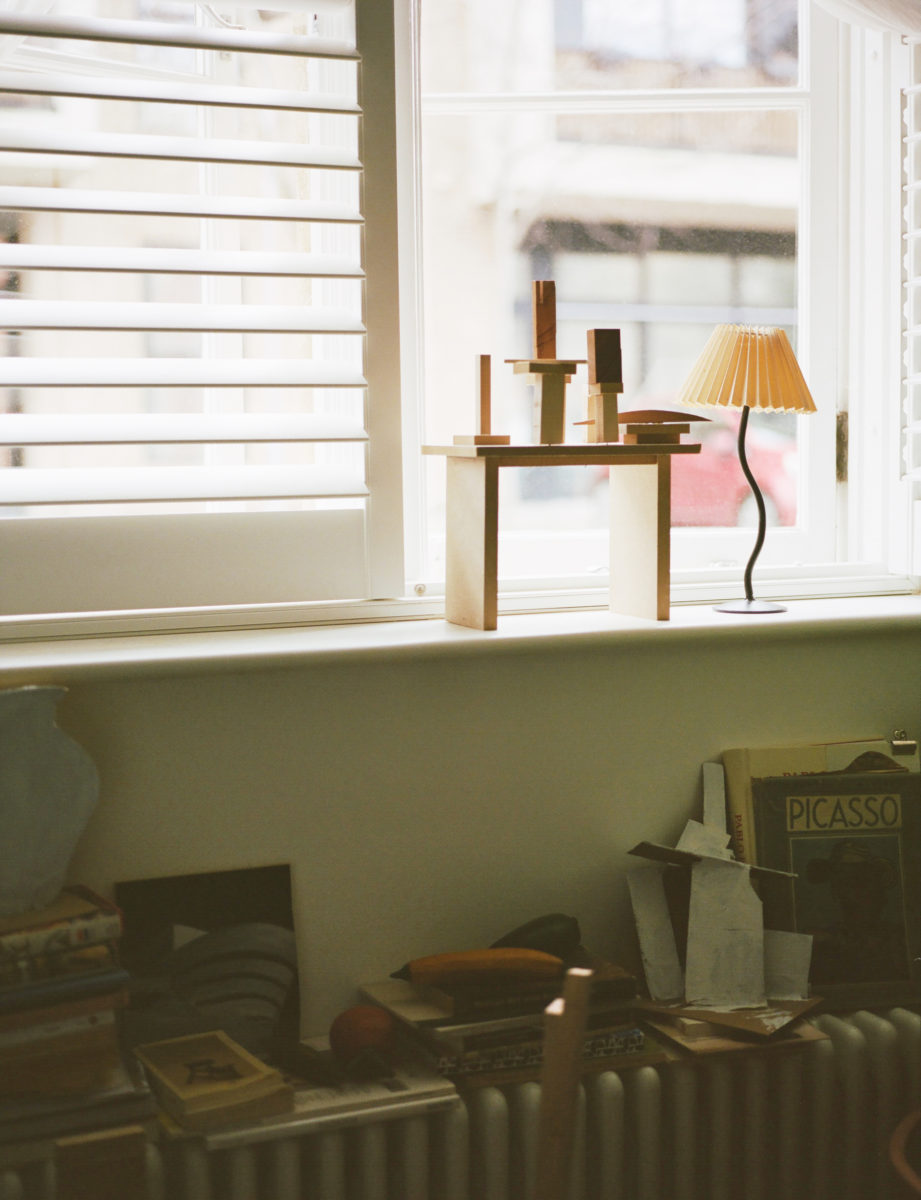 Something Curated: Can you tell us a bit about your background and how you entered this field?
Oscar Piccolo: I grew up a little bit all over. I'm Italian originally, from Sicily. My dad works for an airline, and we started moving when I was four. So we went to Ghana, Turkey, Egypt, and Libya. We started off in Ghana, moving into an empty house, so no furniture at all. My mom began to source furniture and design pieces too, and I think seeing that influenced me a lot. We then started taking that furniture from Ghana to Turkey, and then to Egypt and Italy. So I had the same bedroom while growing up. I think that's why I started getting into objects. It was like those represented my house or my home so I took them with me everywhere I went.
SC: So you're studying fine art?
OP: I started studying design at Goldsmiths. I did a year of that but wasn't really stimulated by the course. From there I transferred to fine art. The reason I transferred was not just to pursue the arts – it was more due to the course's freedom, which allows me to explore the relation between art and design.
SC: Broadly speaking, do you have an ethos that underpins your work?
OP: I'm playing with space and object. And I think my work is all about that and arranging these objects in a certain way. And then from that I guess it got into making the objects I arrange. So it's not really about making a lamp, it's about how the lamp is then positioned in a certain way, what shadows it makes. I think that's what it's all about. It's kind of a layering of things.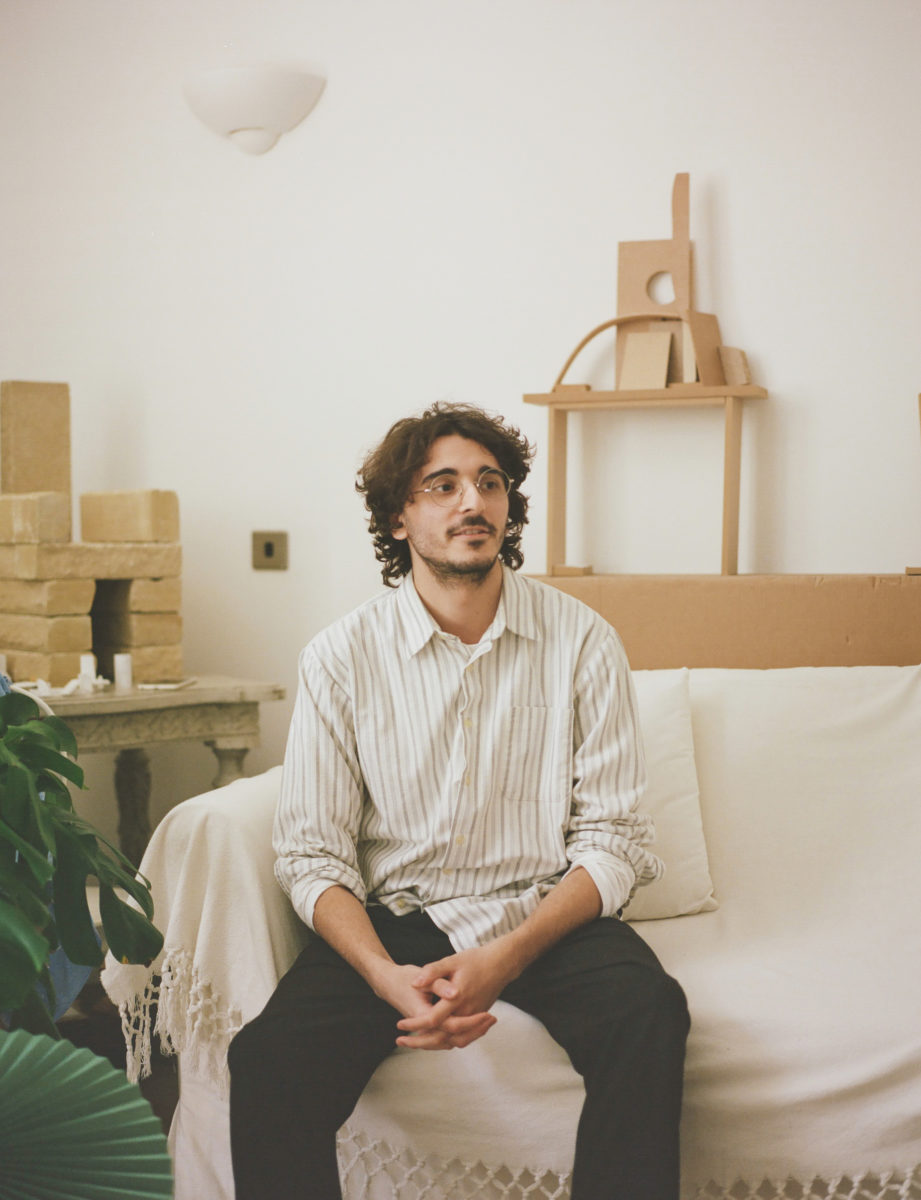 SC: What are you currently working on?
OP: A bunch of stuff. I'm working on my last project at university, which is with a girl called Charlotte. We work together as dellostudio, an interdisciplinary art and design studio. So we moved from Goldsmiths to Chelsea together. We're playing with space and re-creating an apartment in our studio. But right now, we're just in the preliminary process of playing with maquettes. I am also working on a few personal projects, mostly furniture and lamps. My main thing is lamps. They're just prototypes right now, but I'm having them made soon.
SC: What excites you about furniture making?
OP: I think it's just the fact of growing up all over, and the furniture being the house, rather than the house itself. I mean, when I look back I do think of the houses I've lived in, the architectural part of it, and they're beautiful. But at the same time, it was the fact that I had the same table in the kitchen, and that same table in Ghana, and in Turkey, and in Egypt, and it was that that created the affection with furniture and with wanting to make something that can stick with you.
SC: Do you have any key influences that you can touch on?
OP: It's really broad. One thing that I usually do is look at interiors magazines from the 60s to the 90s. It's mostly the advertisements in them that inspire me more than an actual interview or anything. They have all of these beautiful advertisements of chairs flying around or carpets layered one over the other. And at Chelsea, there's a huge archive of them, so I just spend time going through them. And then there's Picasso and Matisse, both of whom I love. I also like to look at architecture in Mexico, and in New Mexico, and Arizona, or even in Morocco, it's kind of like an ensemble of things. I am really inspired by architect Luis Barragán – his work is beautiful. Instagram helps me a lot to kind of see them together. You see so much happening.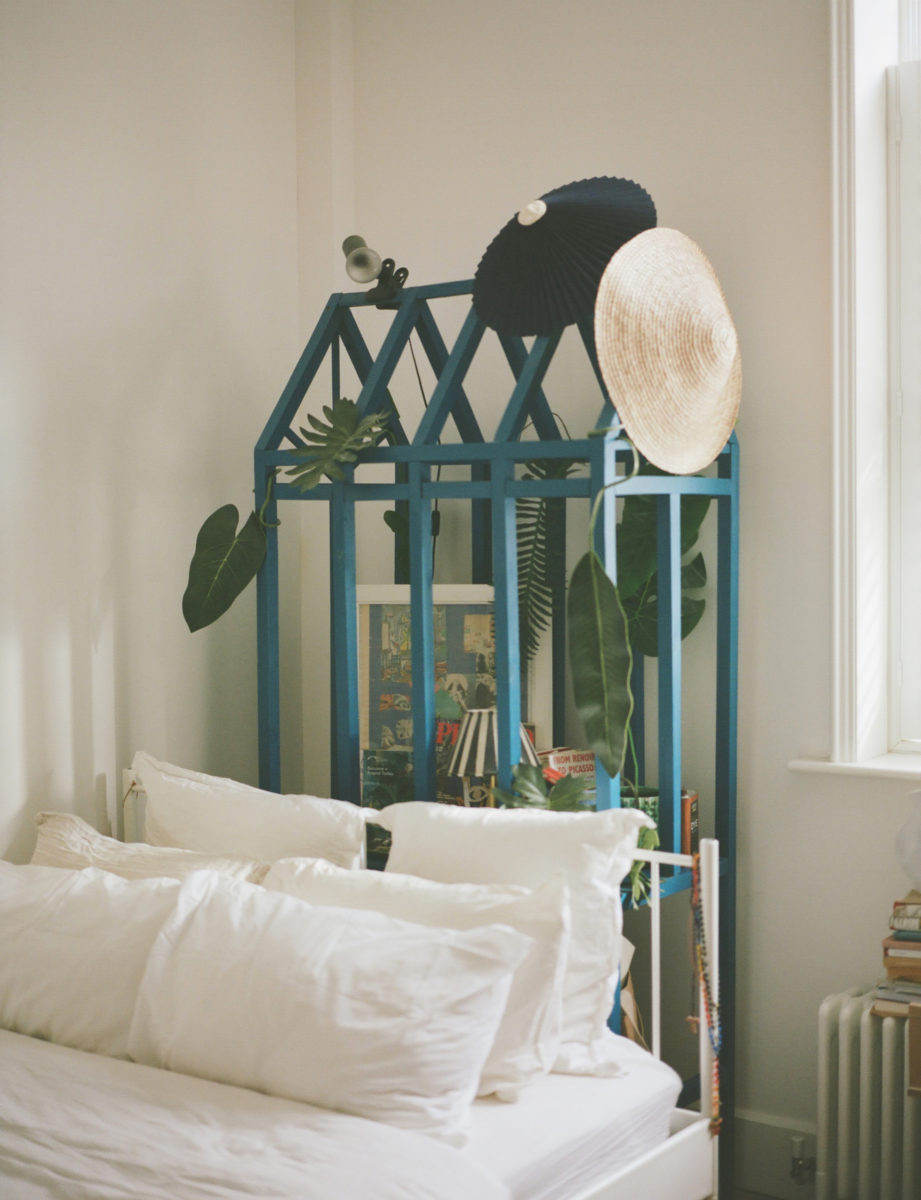 SC: Were you always making things as a child?
OP: It was since the beginning. From when I can remember, I was always arranging, dismantling, and putting things together. There's always this relation with wood; I think that comes from Ghana because everything was made in wood. And I had this passion for putting one thing over the other, or creating cities, or creating airports. It would go to a really weird, meticulous point of detail, where the city had to have its own advertisements, and the advertisements would have to change everyday.
SC: Is there anybody who you hope to collaborate with?
OP: There are many, many people. I think it's mostly not who I want to collaborate with, but it's the fact that I'm starting to feel comfortable in approaching people just for the sake of it, of doing things together.
SC: Are there any particular materials you're enjoying working with?
OP: I think it's very raw materials that I'm interested in – like bricks, cement, plaster and wood. I don't know why, maybe because I've done it from when I was really young. It was what I could find, and I would always encounter these raw things, just like bricks on the side of the garden that were used for a fountain or something. I'm now trying to explore how you can convey something so material, for example a brick, in a sort of digital way.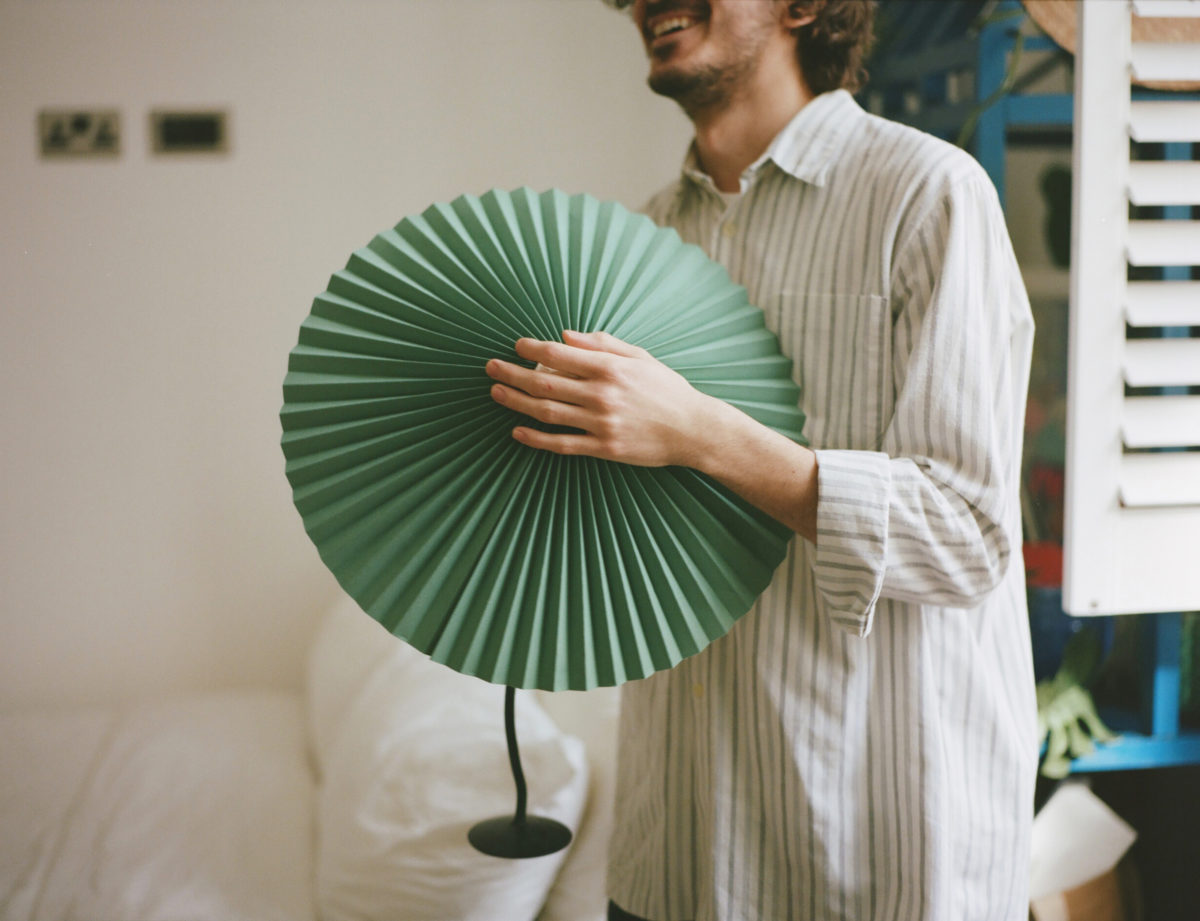 SC: What do you find is distinctive about London's art scene and what interested you in relocating here?
OP: I grew up in so many different places. When moving back to Italy after Egypt, I realised how different the way of thinking was, in a way I felt out of place. It was just a different perspective; I missed the variety of people you would encounter abroad. I think that I found that again when I came here in London, where everyone is from anywhere. Everything is happening at the same time. You meet someone who has an idea, then you meet someone else who has a completely different idea, and I think that really impacts me.
SC: Do you have any favourite art spaces or cultural venues in London?
OP: I really like Tate Britain. There's a jazz cafe near Oval my friend showed me, I don't remember the name but it's really nice. I don't usually go there but I've gone there twice now and it's great to work in.
SC: Do you have a favourite restaurant in London?
OP: I really like Padella in London Bridge. It's fairly cheap and the pasta is really good.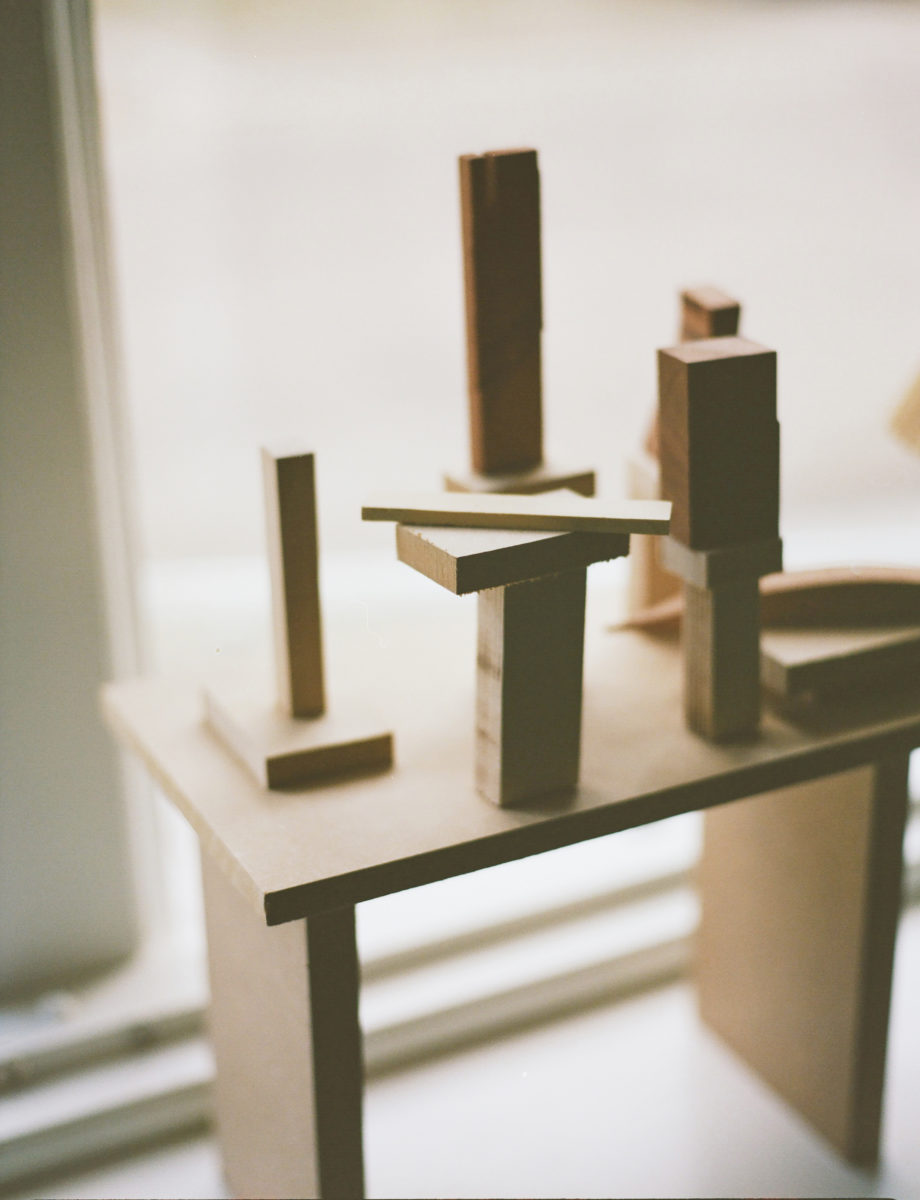 SC: Do you have a preferred work uniform?
OP: I just wear a shirt. It's always the same shirt. I've been really bad at this. I'll get new clothes, and I get paint on them two days after and get annoyed. I'm trying to use the same shirt now.
SC: Do you have a favourite place to travel?
OP: Right now, I really like an island near Sicily called Vulcano. I think ideally I'd like to move there. It's just a really small island that doesn't have an airport or anything. It's a really peaceful place. But at the same time, I want to see so many places.
SC: What are you currently reading?
OP: Lots of stuff. It shifts. Magazine wise, I like Apartamento. But right now I'm reading a crime novel.
Interview by Keshav Anand | Photography by Ana Cuba