The Enduring Appeal Of London's Oldest Polish Restaurant, Daquise
For seven decades, South Kensington's Daquise has upheld an almost Spartan resistance to change. The eatery, an émigré's romanticised recreation of a country faced with the impact of Communism, first opened its doors in 1947. Daquise has well established itself as a cornerstone for London's Polish community over the years. Roman Polanski came daily for dumplings and stews when he was filming Repulsion nearby, and it was a favourite of Cold War spies, including Christine Keeler who met her Soviet attaché there.
Back in May 2013, regulars were disheartened by news that this much-loved restaurant was to close. However, the staff and the restaurant's previous owners rallied around to save the venerable institution. Situated next-door to South Kensington station, Daquise is elegant and decidedly unassuming. It's cool in the summer, cosy at night when the table-lamps gently glow, and, with its gleaming glassware, white linen and bow-tied waiters, it maintains an old-fashioned air of dignity about it.
Renovated by the prominent Polish Gessler family in 2009 and now having reverted to its original owners, the décor is light, stripped back and airy, with unvarnished wood floors, half tiled walls, black and white photos of Polish history on the walls, and Chopin playing forever in the background. On each table, a modest drinking glass accommodates a single bloom, a rose or tulip, in keeping with the understatedly romantic atmosphere of the interior.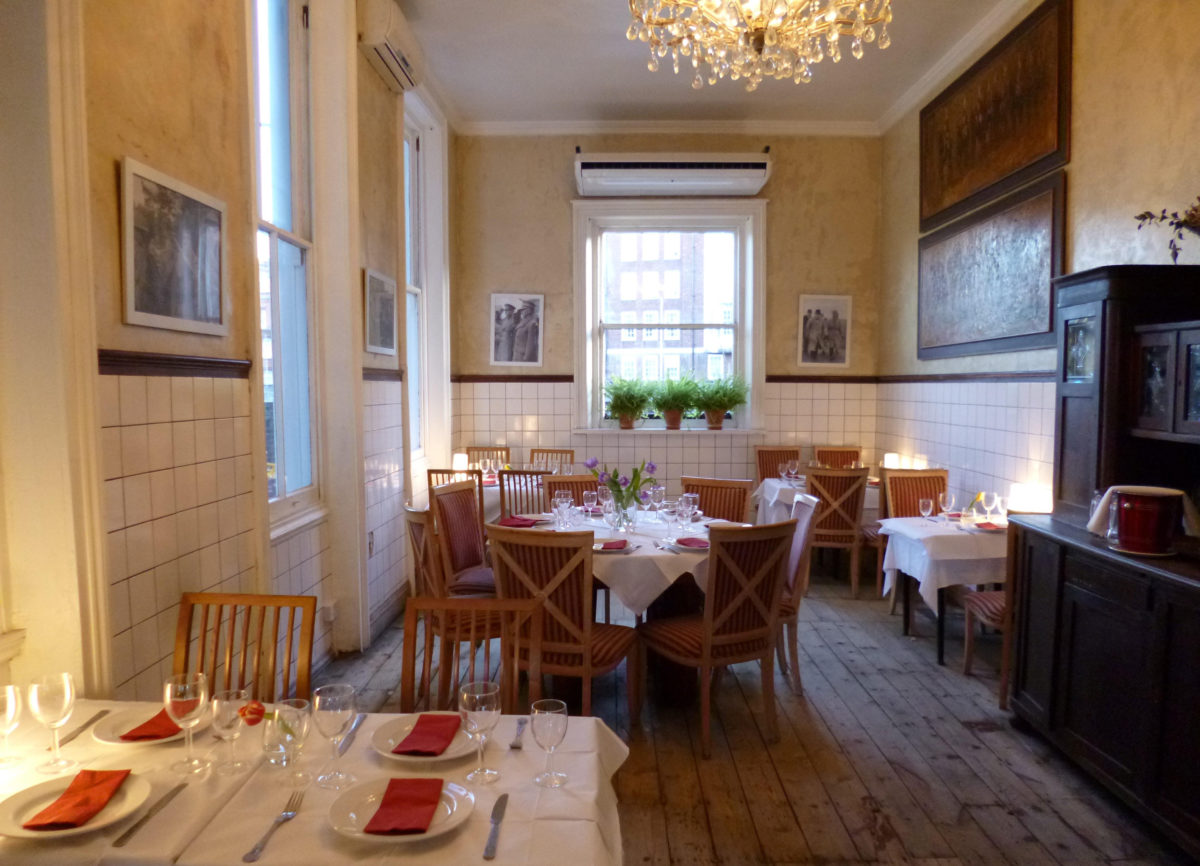 The menu contains traditional dishes executed to an exceptional standard. Classic cold starters of tender herring with cream, apple, onion and flax oil, or beetroot with subtly warming horseradish, are ladled directly from earthenware bowls. All the Polish favourites such as zurek, a fermented sourdough soup, barszcz, a tangy broth made with beetroot, and pierogi, filled dumplings made by wrapping unleavened dough around a savoury or sweet filling cooked in boiling water, can be relied upon. During the summer months, make sure to try the pierogi stuffed with fragrant berries.
Daquise certainly understands the importance of theatre when it comes to the experience of dining. Mains are assembled directly at the table from well-worn saucepans, carried by the chefs who lovingly prepared the dishes. Succulent chicken poached in light broth with tender vegetables and silky homemade pasta is the epitome of comfort-food, made even more comforting when the chefs drizzle the remaining butter from their pans onto your plate.
Daquise — 20 Thurloe Street, London SW7 2LT
Words by Keshav Anand | Feature image via Pinterest