What To Expect From The Return Of Frieze Sculpture This Summer
Frieze Sculpture, opening in Regent's Park on 4 July, will return for three months this summer, featuring works by 25 contemporary and modern artists presented by leading international galleries. Selected and placed by Clare Lilley (Director of Programme, Yorkshire Sculpture Park), the project will create a unique cultural attraction at the heart of the city. For the first time, Frieze Sculpture will support two emerging galleries, enabling them to participate in the well-visited display: Hannah Barry Gallery, presenting Treadpads by James Capper and Copperfield Gallery with Pan African Flags For The Relic Travellers' Alliance by Larry Achiampong.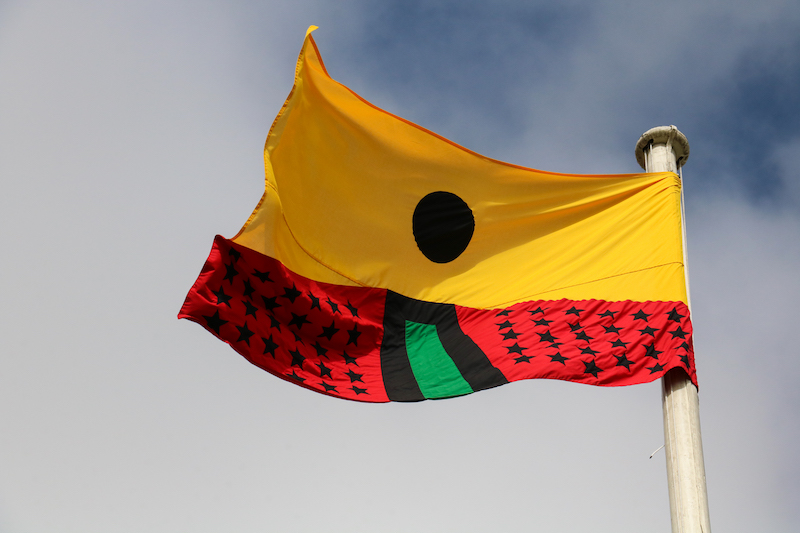 Curator Clare Lilley said: "Last year, our first-ever summer Frieze Sculpture was a resounding success, with more than five million visitors enjoying exceptional sculpture by artists from around the world. The 2018 edition is just as expansive and diverse, so that the public and collectors alike can experience world-class artwork in the beautiful English Gardens, designed by Markham Nesfield in 1866. My hope is that the exhibition will give pause for thought as well as great pleasure, and that visitors to Regent's Park will have a snapshot of the fantastic imagination of artists and variety of sculpture being made today."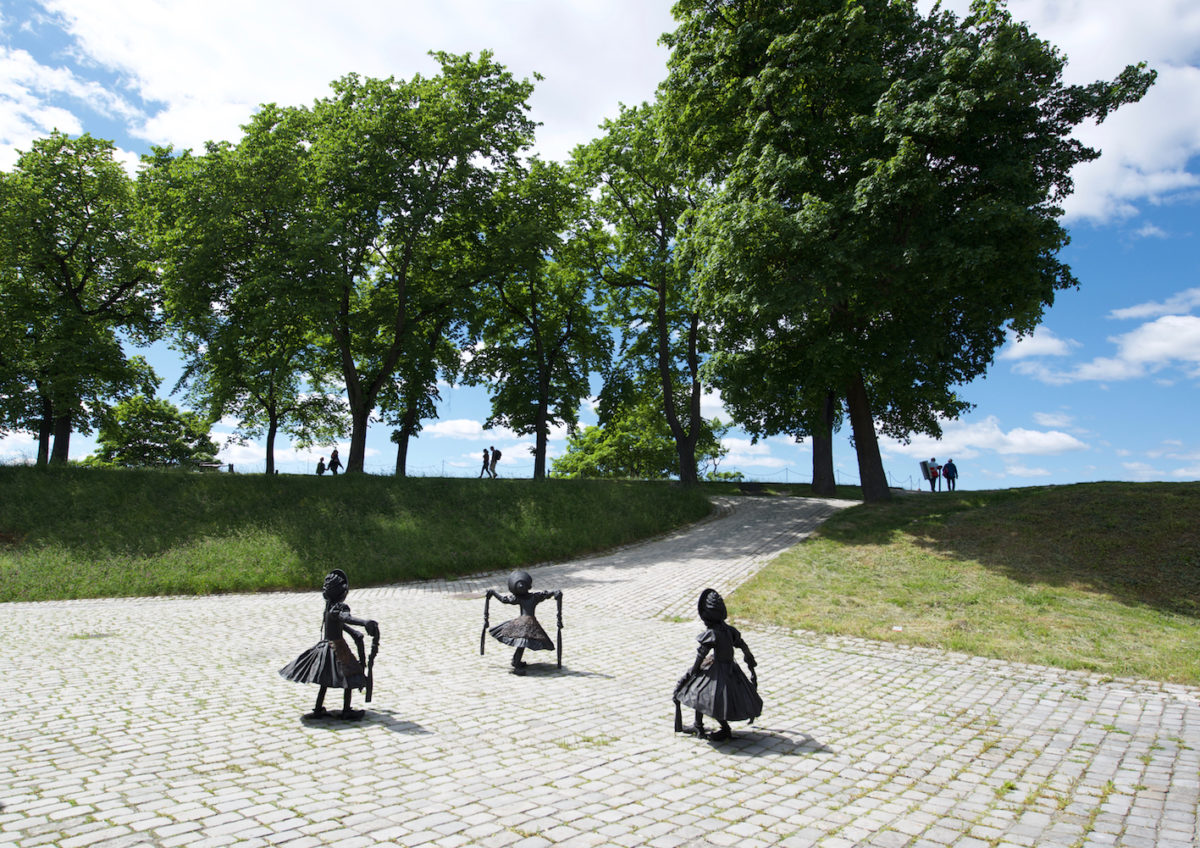 Artists of different generations and from across the world – including a particularly strong female contribution – will come together and explore multiple concepts, spanning political and architectural ideas, natural forms and material experimentation. Highlights include Larry Achiampong's Afrofuturistic icons, Pan African Flags; Yoan Capote's enigmatic sculpture of concrete and bronze, entitled Stress; Haroon Gunn-Salie's chilling group of crouching figures; Michele Mathison's subversive street-lamp sculptures, exploring civic collapse and decay; and Tim Etchells's new text-based work, Everything is Lost.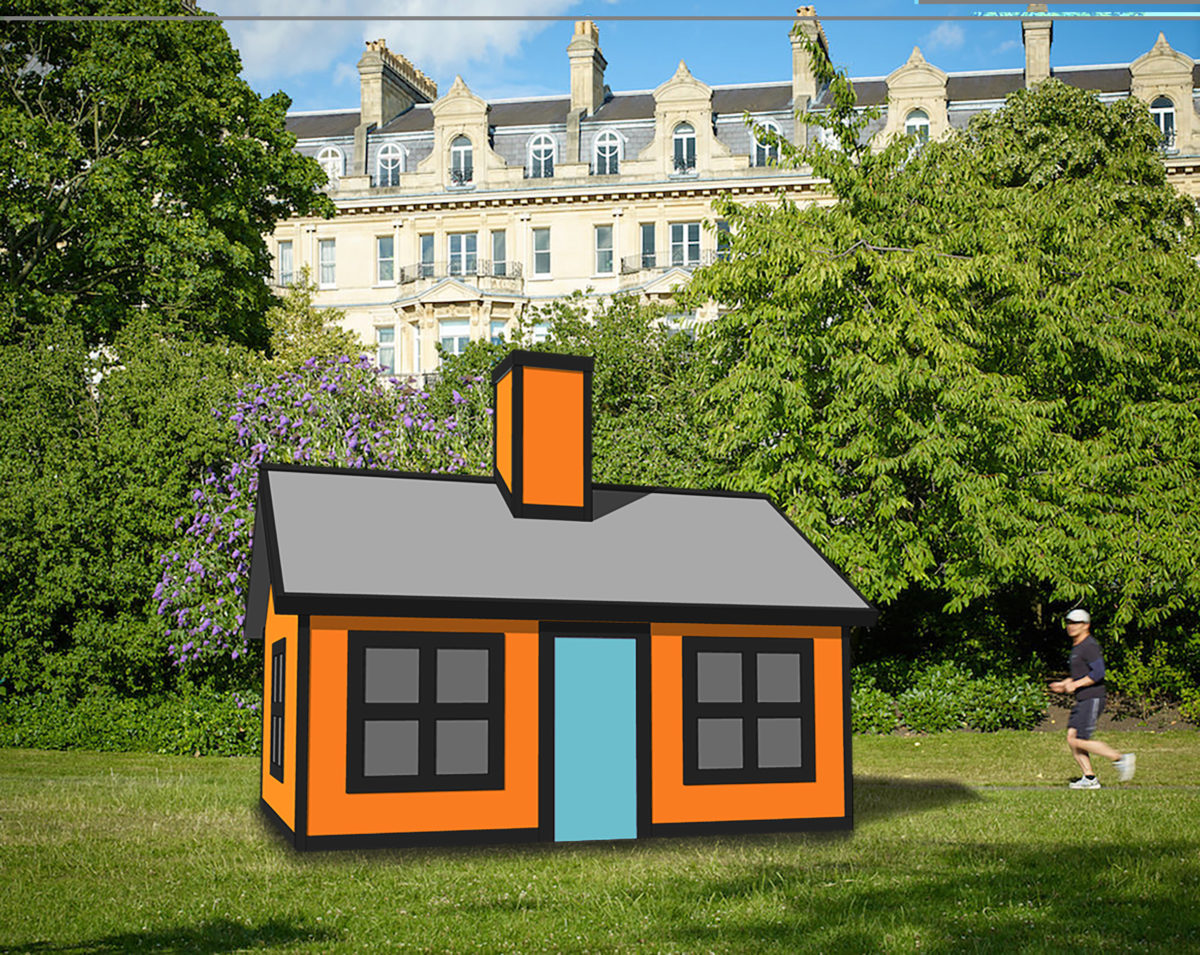 2018's Frieze Sculpture is set to bring together a diverse group of artists spanning five continents, including, Larry Achiampong, John Baldessari, Rana Begum, Yoan Capote, James Capper, Elmgreen & Dragset, Tracey Emin, Tim Etchells, Rachel Feinstein, Barry Flanagan, Laura Ford, Dan Graham, Haroon Gunn-Salie, Bharti Kher, Kimsooja, Michele Mathison, Virginia Overton, Simon Periton, Kathleen Ryan, Sean Scully, Conrad Shawcross, Monika Sosnowska, Kiki Smith, Hugo Wilson and Richard Woods.
Feature image: James Capper, TREADPAD B – PAIR 1 WALKING SHIP 150 TON STANDARD DISPLACEMENT 4 LEG (DIA 1800), 2018. Powder-coated steel. Courtesy: Hannah Barry Gallery