Meet The Artist Behind Chisenhale Gallery's Latest Commission: Banu Cennetoğlu
Opening on 29 June, Chisenhale Gallery presents the first solo exhibition in a UK institution by Istanbul-based artist Banu Cennetoğlu. Cennetoğlu's work incorporates methods of mapping, collecting and archiving in order to question and challenge the politics of memory, as well as the distribution and consumption of information. For her commission at Chisenhale Gallery, Cennetoğlu has produced a new moving image installation.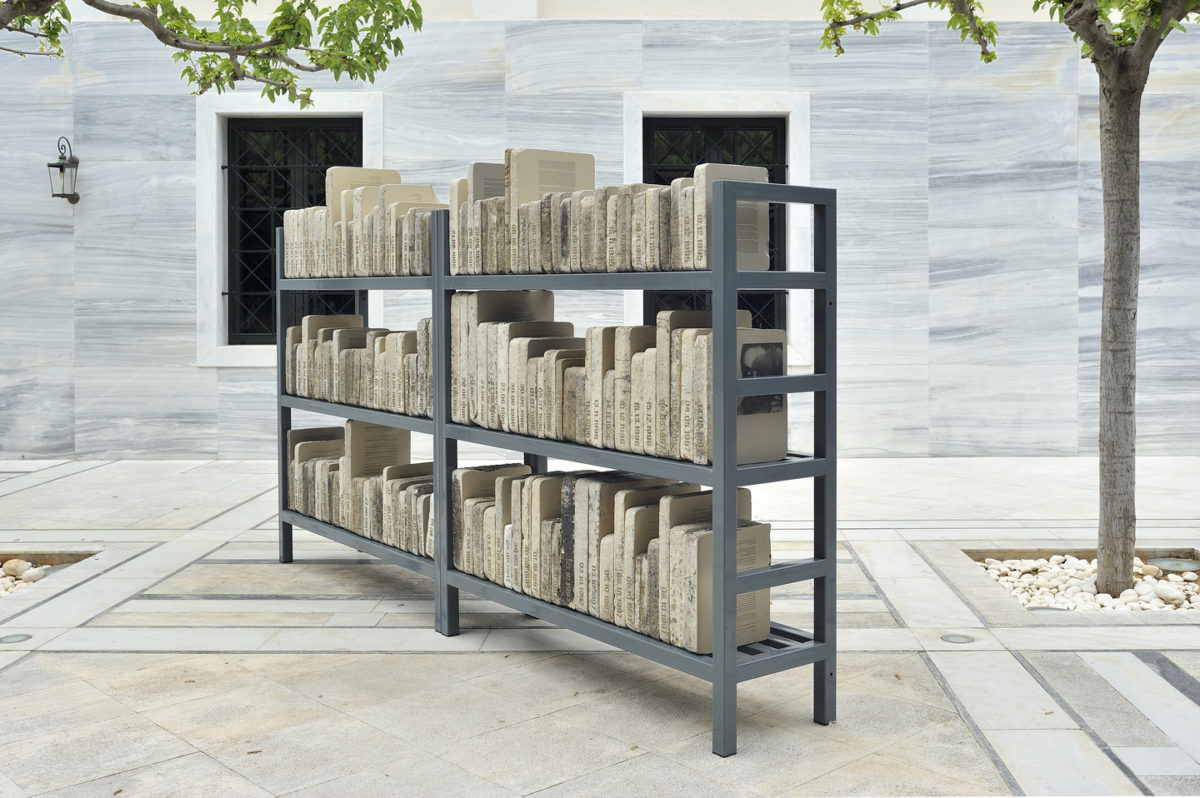 The artist's latest work maps her archive of digital images and videos sourced from various devices, including her mobile phones, computers, cameras and external hard drives. Starting on 10 June 2006 and ending on 21 March 2018, the work presents a continuous stream of unedited content, ordered in a chronological, non-hierarchical format. The archival material is 128 hours and 22 minutes in duration, and each day the gallery is open a new 6-hour-long file is presented. The project traces over a decade of personal, social and political change from the banality of life's small moments, to the birth of Cennetoğlu's daughter, to following her practice, to protests, ceremonies and cemeteries. In presenting an accumulation of digital content sourced over the past ten years, the work also documents shifts within image production and circulation.
In conjunction with her installation at the gallery Cennetoğlu is also facilitating the distribution of The List in The Guardian newspaper, in print and online on 20 June 2018 as part of World Refugee Day. Compiled and updated each year by UNITED for Intercultural Action, an anti-discrimination network of 550 organisations in 48 countries, The List traces information relating to the deaths of 34,361 refugees and migrants who have lost their lives within, or on the borders of Europe since 1993 (documented as of 5 May 2018). Since 2007, in collaboration with art workers and institutions, Cennetoğlu has facilitated versions of The List using public spaces such as billboards, transport networks and newspapers.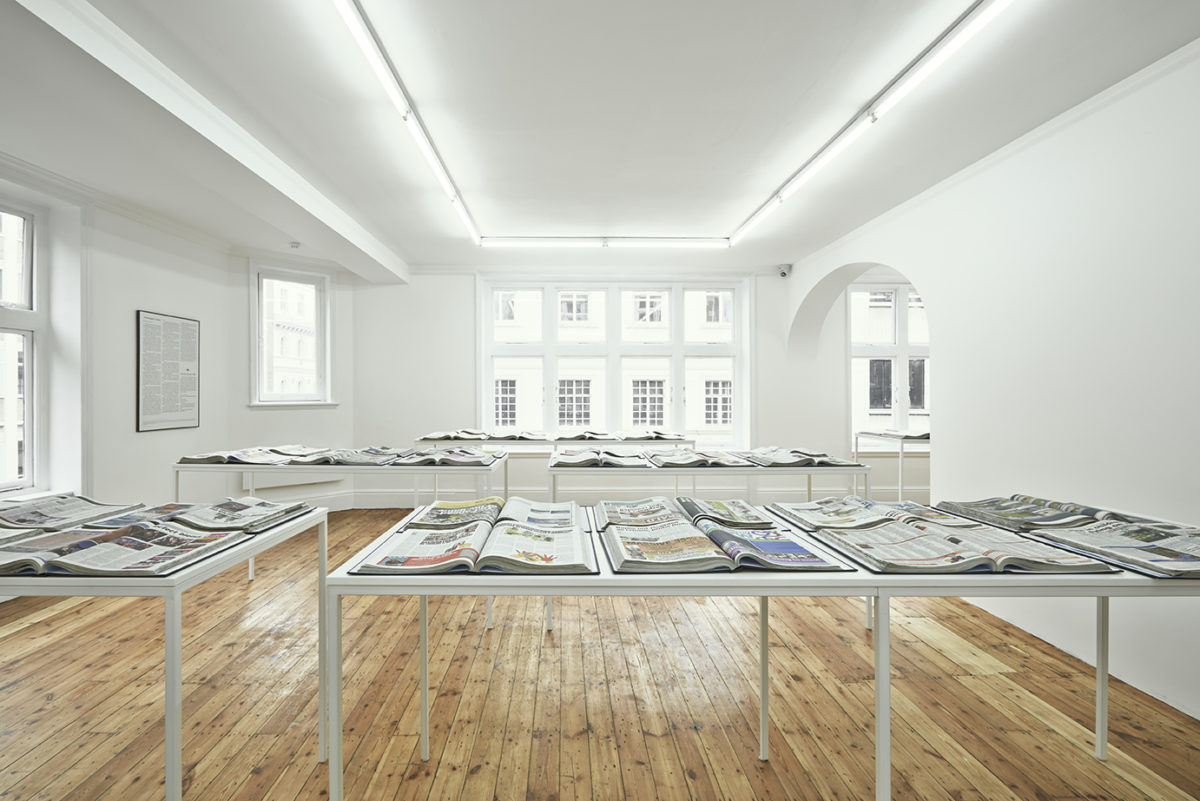 Over her career, Cennetoğlu has co-represented Turkey at the 53rd International Venice Biennale with Ahmet Öğüt in 2009, and her work has been shown at several international institutions and events such as documenta14, Athens and Kassel; Bonner Kunstverein, Bonn; Kunsthalle Basel, Basel, Gwangju Biennale, Gwangju; Manifesta 8, Murcia; Walker Art Center; and Berlin Biennial. In 2006, Cennetoğlu initiated an artist-run project in Istanbul called BAS, which roughly translates as "print". The space currently hosts a collection of artists' books and ephemera on permanent display, which has grown from her own collection. Alongside BAS, Cennetoğlu also founded Bent, focused upon the production of artists' books in Turkey.
For the Chisenhale programme, both Cennetoğlu's sustained facilitation of The List and her artwork presented at the gallery space, examine intimate and shared experiences of life and death and the responsibility inherent in recording these experiences. Urged by the cumulative weight of death, and the fragile capacity to face it, Cennetoğlu's commission at Chisenhale invites audiences to consider their own relationship to memory, loss, ownership and belonging.
On disseminating The List in print:
"When you can hold it there's a way to relate to it that's better than an infinite scrolling experience. When there is a screen, you have somehow the power to isolate yourself." – The Guardian, 2018
On her career beginnings:
"I moved from Paris to New York in 1996 — I had an offer from an agency. I did documentary and fashion photography for a few years. But I started to feel really uncomfortable with the whole system of commissions. You get an assignment and you put your whole brain and heart into it, and you're all excited it's going to be published. And then you see it in the magazine and you're like, What the fuck is this? Even with a magazine like Purple. I'd started traveling in the former Yugoslavia and Georgia and here in Turkey, to the southeast. And it became problematic for me, taking this quite fragile material and contextualizing it in this pool of beautiful images. It seemed too poetic in this very random way. I needed to be more concrete. So I worked on my own for a while, and then I just kind of quit and I applied to the Rijksakademie. And I got in, and I moved to Amsterdam." – Bidoun, 2009
On her interest in physical databases:
"In my work I'm very busy with the notion of distance, especially in the way we perceive and deal with the information. I think once we perceive the information, depending on its "weight" we create a mental space that will generate a possible way to deal with it." – Cultures & Conflicts, 2006
Banu Cennetoğlu at Chisenhale Gallery | 29 June 2018 – 26 August 2018 (Opening: Thursday 28 June, 6.30–8.30pm)
Feature image: Banu Cennetoğlu, Bonner Kunstverein (via Bonner Kunstverein)