Exclusive: A First Look At ROBERTS | WOOD's SS19 Film 'Melanphoria'
The idea for ROBERTS | WOOD's SS19 collection emerges from the entwined yet contradictory feelings of euphoria and melancholy; the conflict and balance of light and dark, of bright and muted, of constructed and deconstructed. The collection is an exploration of the physical manifestation of the peculiar feeling for which ROBERTS | WOOD devised the word 'Melanphoria'. Ideas of 'repetition as ritual' are examined through bows, intense pleats and new non- stitched hand linking 'honeycomb' techniques.
This season, movement, pacing, sound and character are captured through the medium of film, giving the garments a voice and defining the underlying tone and spirit of the clothing. The video is set out as four chapters, through the circle of alchemy. The above is the fourth section. This journey describes the natural evolution of human beings as described by German philosopher, Hegel. First comes the awareness of self, or a deeper dimension of self previously unrecognised. then an understanding for matter; how objects change and how we perceive ourselves and the world. This is followed by new stories or myths which are being understood and finally integrated, leading to a state of enlightenment or growth.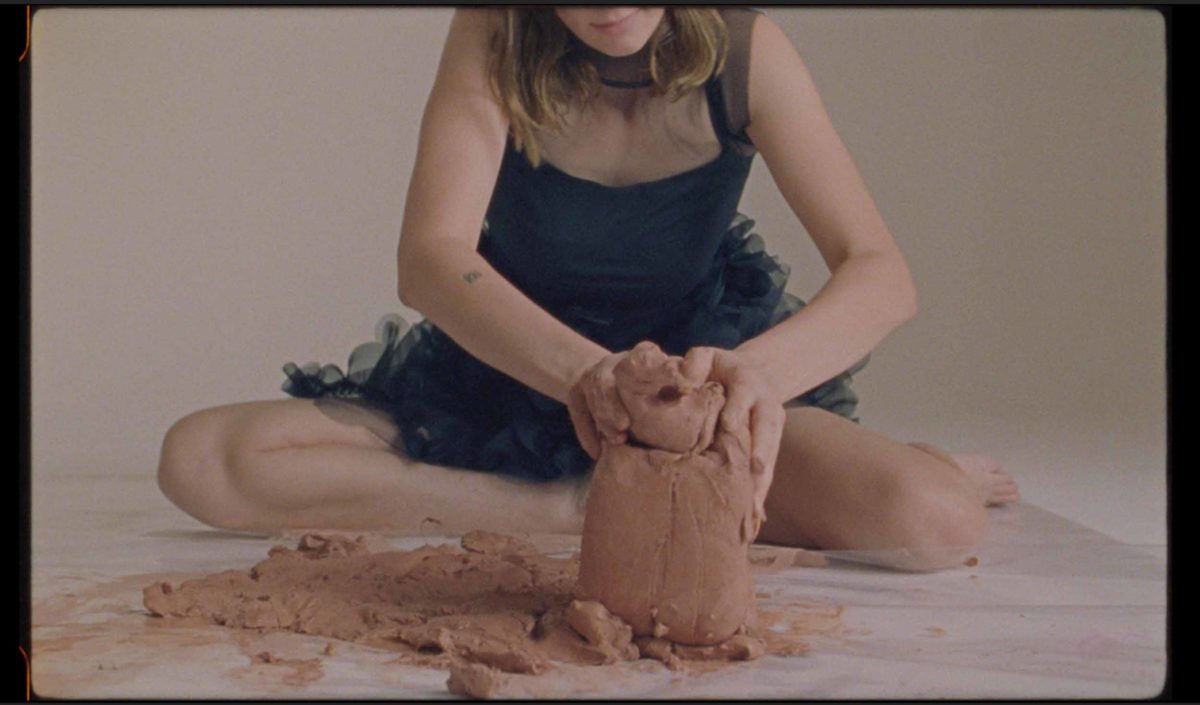 The philosophy that "repetition is not repetition….the same action makes you feel something completely different by the end" meshes with the brand's ideology that physical construction can bring forth new ideas and new discoveries. Ritually repetitive bows bind garments together, but can conversely let them fall apart. Blossoming from traditional striped or checked fabrics are digitally printed dripping flower patterns— partly hidden behind a facade of regularity and creating intriguing apparitions upon movement, seen in the films.
Video and still images courtesy ROBERTS | WOOD