The Best Of The BFI London Film Festival 2018
Last year, Clare Stewart oversaw her sixth BFI London Film Festival, which under her guardianship has been transformed and radically evolved. As Stewart takes a year-long sabbatical, for 2018's Festival, running from 10-21 October, Tricia Tuttle, the Deputy Head of Festivals, becomes the LFF's interim Artistic Director and Anne-Marie Flynn, Head of Business & Industry, takes on the role of Managing Director.
Featuring a diverse selection of 225 films from both established and emerging talent, the 62nd BFI London Film Festival, taking place across London in venues including the BFI Southbank, Barbican, and Embankment's Garden Cinema, illustrates the richness of international filmmaking, with films to delight and entertain audiences, and interrogate issues of significance. Something Curated highlights a selection of the best events and screenings to look forward to this year.
Screenings:
Five Men And A Caravaggio || Xiaolu Guo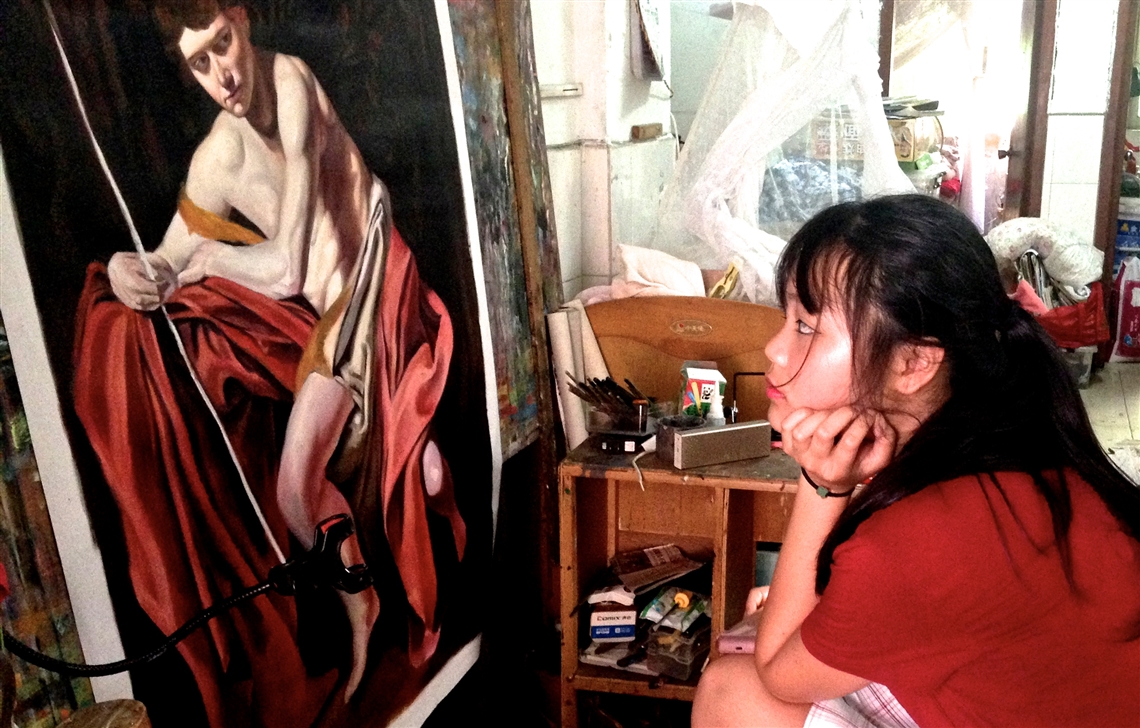 Inspired by Walter Benjamin's The Work of Art in the Age of Mechanical Reproduction, Guo opens her film in Southern China where an artisan undertakes a painstaking reproduction of Caravaggio's 'Saint John the Baptist in the Wilderness'. In Hackney, an Italian poet is given the painting for his 40th birthday. Its depiction of the youthful wanderer triggers nostalgia in the poet, but he fears the reproduction does not capture the essence of the original. With these elements, Guo delivers a rich treatise on reproduction, regeneration and the flow of capital.
Friday 19 October 2018 18:30 – Curzon Soho Cinema, Screen 1
Make Me Up || Rachel Maclean
Truly iconoclastic and alluding to the Suffragette attack on the Rokeby Venus in the National Gallery, Maclean's most ambitious film to date is a feminist science fiction on a mission to destroy the patronising exploitative tradition of patriarchal art criticism. Siri and Alexa are among two fortunate young women to have been made over at a pastel-coloured hyperreal beauty clinic. It's presided over by Figurehead, a demonic pedagogue who is intent on educating her girls on art's construction of female beauty and taking it to the next level with her high-tech remodelling of all feminine imperfection.
Friday 12 October 2018 18:30 – BFI Southbank, NFT1
Tumbbad || Rahi Anil Barve & Adesh Prasad
Vinayak is the conniving illegitimate son of a local landlord, living in the decrepit, ancient village of Tumbbad. Obsessed with unearthing a fabled ancestral treasure, he suspects that the secret lies with his great grandmother, a cursed witch who has been trapped for centuries in a purgatory between life and death. Tricking her, he discovers the secret that will lead him to the riches, but also a voracious, otherworldly force. What begins as a cunning plan to steal a small fortune quickly spirals into a reckless obsession that finds Vinayak facing up to an unexpected and hair-raising reckoning.
Wednesday 10 October 2018 20:45 – Vue Leicester Sq, Screen 5
The Queen of Fear || Valeria Bertuccelli & Fabiana Tiscornia
Meet Robertina – Rober to her friends, Tina to her adoring public. She is preparing a one-woman show about which she is giving little away. Juggling a hyper-anxious live-in housekeeper and an on/off husband who appears to have moved out, she finds herself edging closer to her opening night without a clear sense of where things might end.
Wednesday 10 October 2018 20:45 – ICA Cinema, Screen 1
Birds Of Passage || Cristina Gallego & Ciro Guerra
In the late 1960s, the Wayuu tribe of northern Colombia observe a strict code of familial tradition and sacred ritual. Outsider Rapayet has his sights set on marrying Zaida, the recently of-age daughter of the clan's formidable matriarch, Ursula. Unable to afford the extravagant dowry set by Ursula, Rapayet upgrades from selling coffee to dealing drugs as a means of covering the payment. With a new criminal path set, Ursula becomes complicit in her son-in-law's shady dealings and, over the course of the ensuing decade, the once humble tribe gradually builds a ruthless empire in the desert.
Thursday 18 October 2018 15:00 – Curzon Soho Cinema, Screen 1
Petra || Jaime Rosales
Petra has never known the identity of her father. After her mother passes away, she follows a trail of clues which lead her to Juame, a famous artist known for his hostile temperament, whom Petra believes to be her biological parent. Taking up residency in his palatial home, she soon encounters Jaume's wife and son. As the group become acquainted, a long-buried history of familial secrets and lies spill out, setting in motion a series of shattering events that will change their lives forever.
Thursday 11 October 2018 20:45 – Cine Lumiere
Talks & Events:
Experimenta Debate: Representation and Praxis || Rabz Lansiquot, Emma Wolukau-Wanambwa, Ayo Akingbade & Morgan Quaintance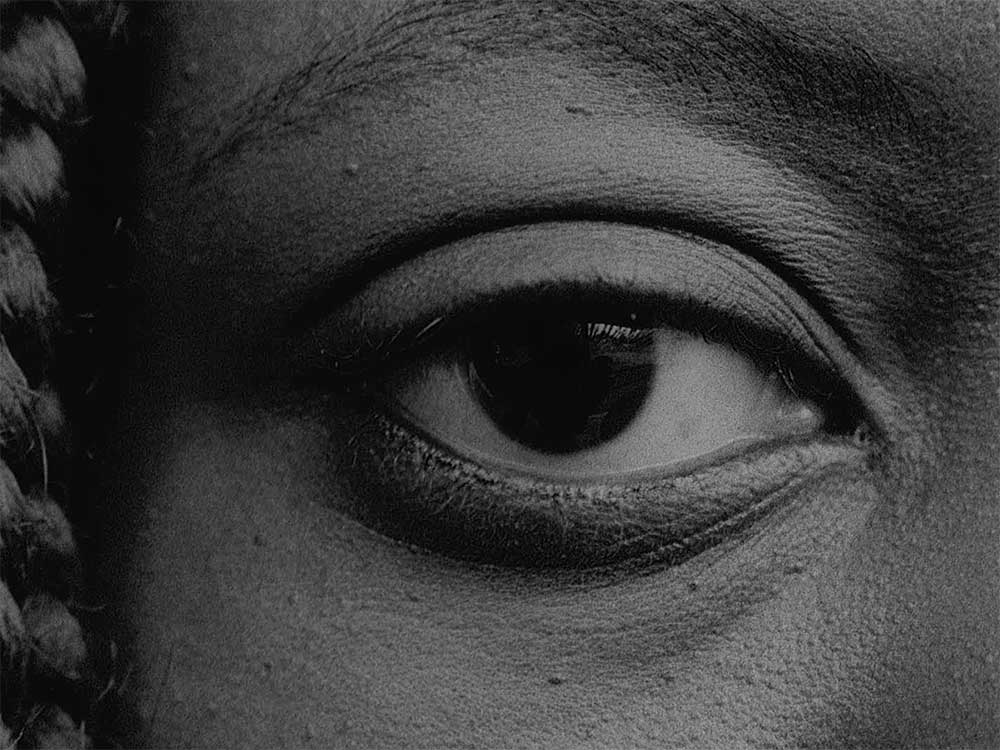 Inspired by Tendai Mutambu's 'Twenty-Two Hours' Experimenta 2018 programme, not/nowhere invites artists working with the moving image to discuss their positions on representation in visual culture. To what extent does the visibility of subjects on screen correlate to those same subjects' agency and sovereignty in praxis? And, what do these artists think of propositions that new or renewed visibility is an index of social progress? Featuring Rabz Lansiquot and Experimenta artists Emma Wolukau-Wanambwa, Ayo Akingbade and Morgan Quaintance.
Friday 12 October 2018 13:00 – ICA Cinema, Screen 1
Screen Talk: Alfonso Cuarón || Alfonso Cuarón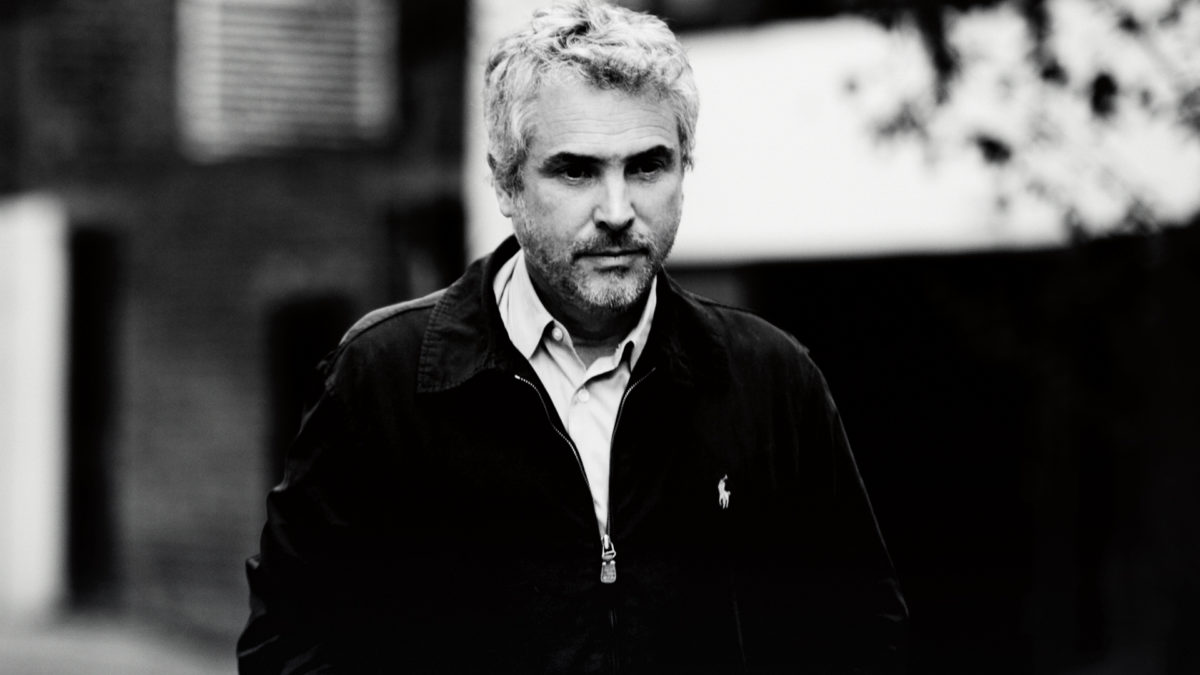 Director, screenwriter, producer and editor Cuarón initially worked in television before moving into film with his 1991 feature debut, the AIDS-era satire Love in the Time of Hysteria. After moving to the US he earned both critical acclaim and commercial success with cinematic adaptations of classic novels A Little Princess (1995) and Great Expectations (1998). Cuarón then added a darker tone to the hugely popular series of big screen JK Rowling adaptations with Harry Potter and the Prisoner of Azkaban, before transforming London into a futuristic dystopia for 2006's searing Children of Men. His technically innovative, visually sumptuous space thriller Gravity was awarded seven Oscars in 2014. As well as earning a Best Film Editing award, Cuarón became the first Mexican filmmaker to receive an Academy Award for Best Director.
Sunday 14 October 2018 11:00 – BFI Southbank, NFT1
Rudeboy || Debbie Smith & Don Letts
A celebration of Trojan Records, the iconic ska, reggae and rock-steady label. Debbie Smith (DJ Dapper D) and special guest Don Letts spin Trojan classics from The Upsetters, The Pioneers, Jimmy Cliff, Harry J's All Stars, Desmond Dekker, The Maytals, Bob & Marcia, Tony Tribe, Dave & Ansel Collins, Dennis Brown, Gregory Isaacs, Dandy Livingstone, John Holt, Ken Boothe and more.
Friday 12 October 21:00-01:00 – BFI Southbank
Feature image: Still from Make Me Up by Rachel Maclean (via Pinterest)