The Aesthete's Wish List: 10 Of The Best Things You Can Buy This November
Covering November's new drops, restocks, and promising auctions, Something Curated has compiled a list of ten of the most coveted items available for purchase this month, spanning art, fashion, home and more.
Art
Peanuthead (Peabrain), 2018 || Brian Kokoska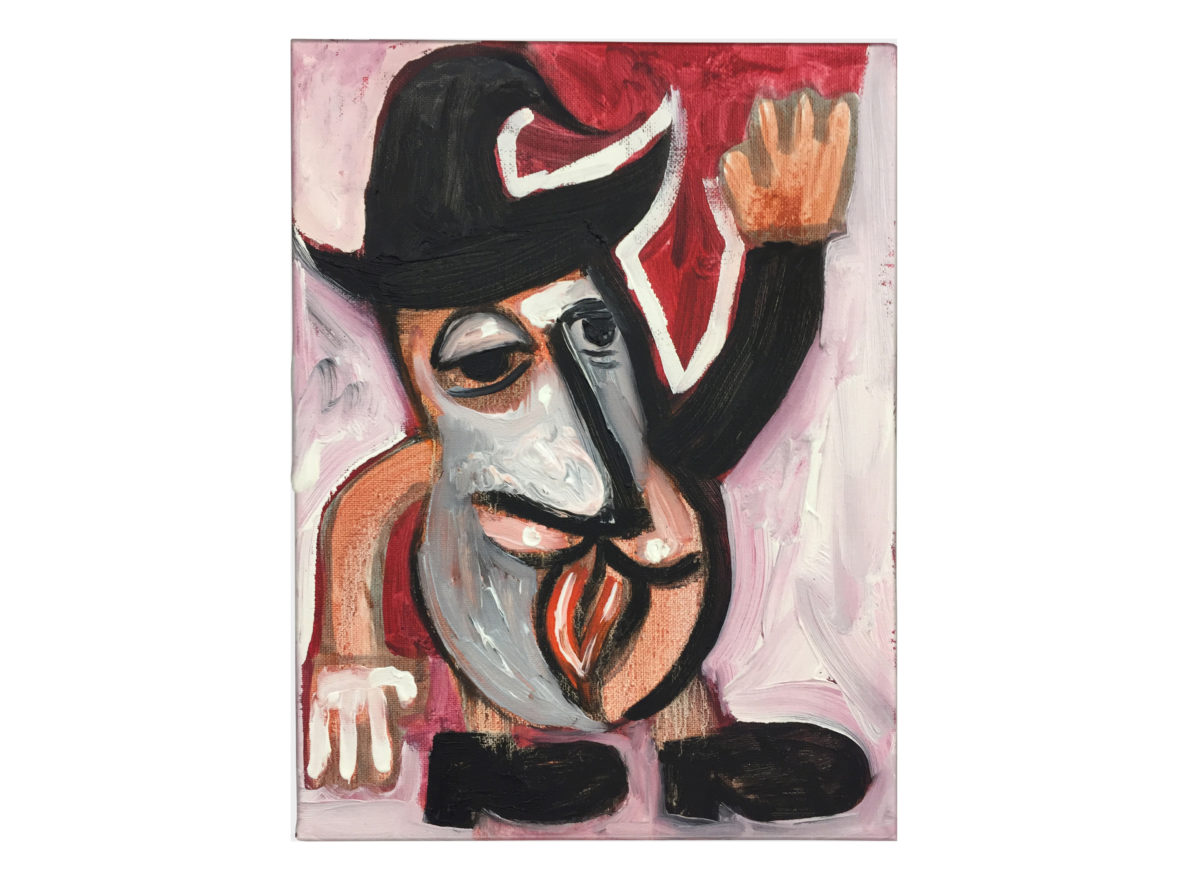 Brian Kokoska's abstracted figures are exuberant and childlike as they occupy an explicitly awkward space that is sexual, abject, crass and comic. The raw emotion and desire of the works are reinforced by the palpable traces of Kokoska's fingers pushing and pulling the paint across the surface of the canvas. Available at Paddle8.
Iron Carp, Edo Period (19th Century) || Myoshin Saku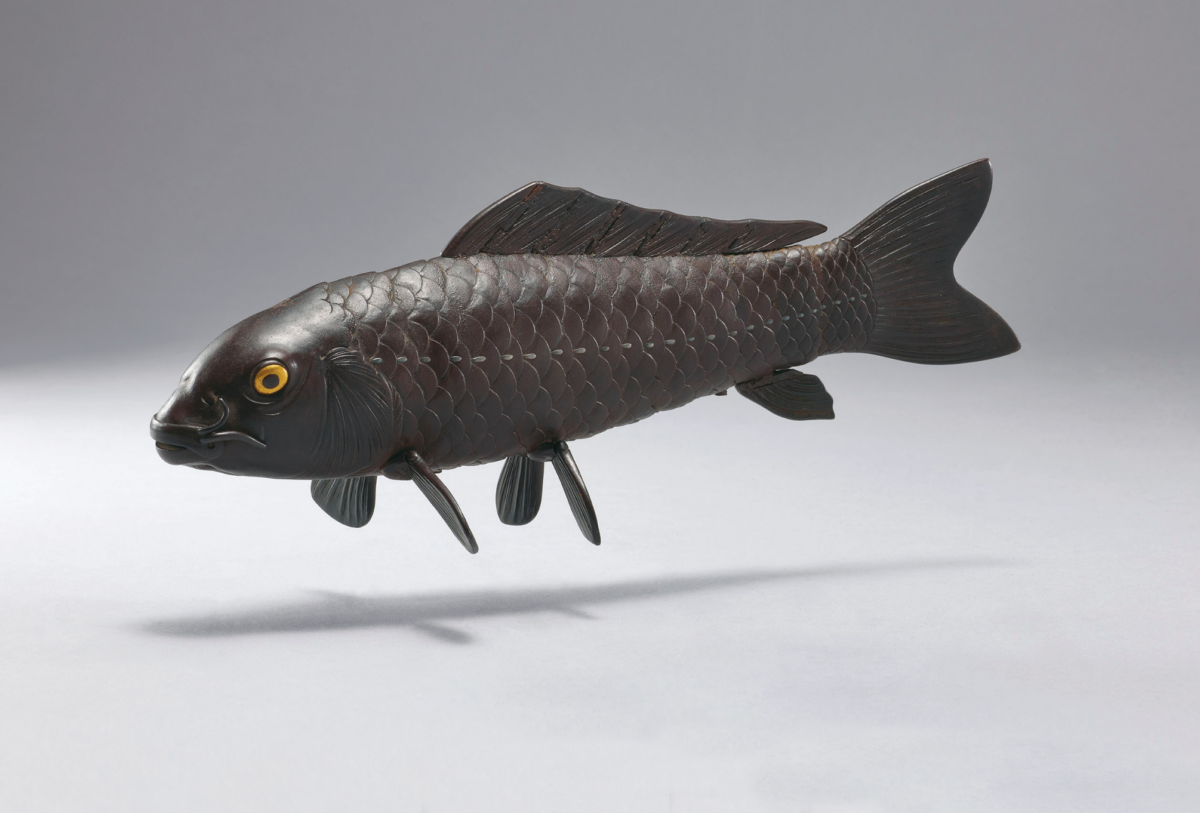 This beautiful iron sculpture of a carp, hailing from Japan, dates from the Edo period, and is signed by artisan Myoshin Saku. The carp is constructed of numerous hammered plates jointed inside the body; the fish bends and the whiskers, mouth and fins move. The details of the fins are finely chiseled, and the eyes are finished with gilt, while details of the body are inlaid in silver. Available at Christie's.
Accessories
Puffer Scarf || Moncler  
Fusing fashion with functionality, French outerwear label Moncler reconfigure their signature padded outerwear as a scarf, crafted from a glossy water repellent fabric, characterised by two lines of tubular quilting filled with goose feather down. The design is topped by the signature embroidered brand patch and features a thoughtfully-placed cutout, allowing for the scarf to be threaded through and fasten around the neck. Available at Farfetch.
Green Fang Bag || Charlotte Knowles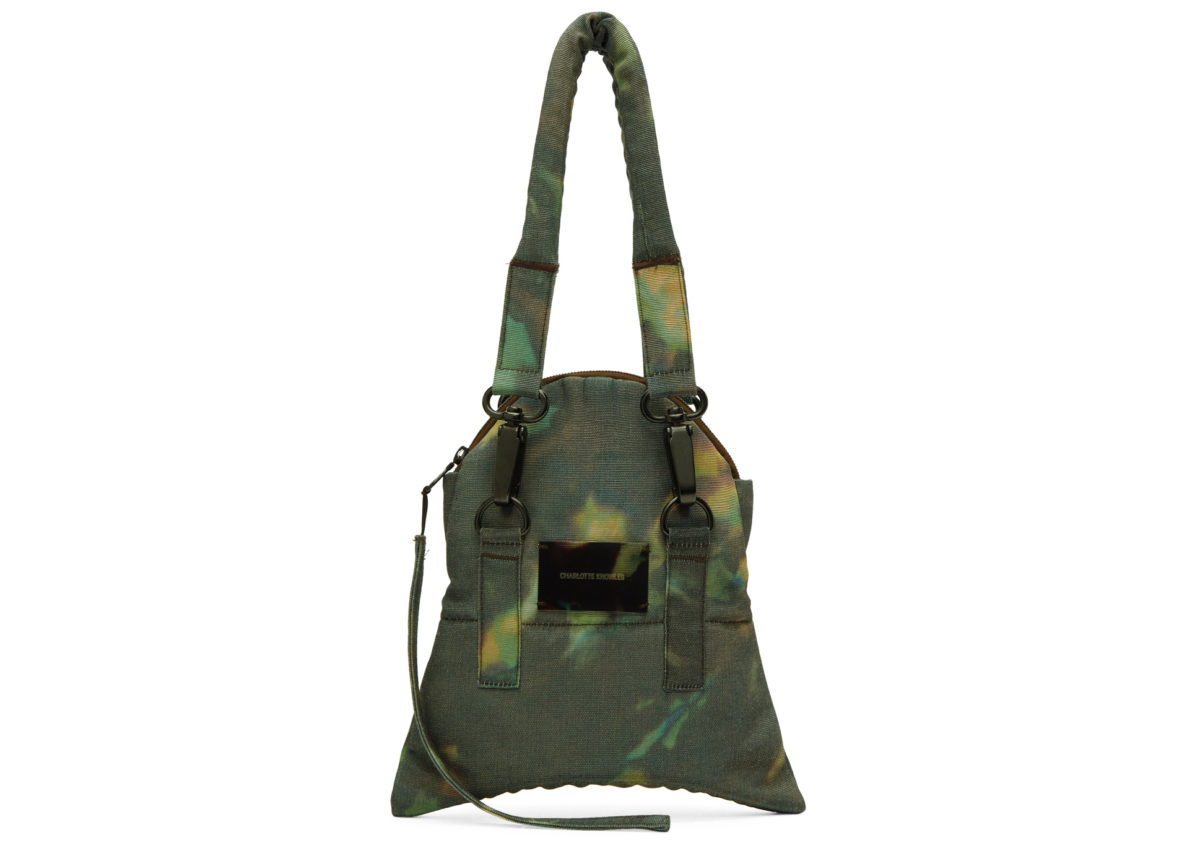 From Fashion East designer Charlotte Knowles, this textile duffle bag features graphic printed in tones of 'tortoise' green throughout. Carried by detachable twin handles with a lanyard-clasp fastening at the top, the bag is adorned with a tonal rubberised logo patch at its face, and includes gunmetal-tone hardware. Available at SSENSE.
Fashion
Vintage Raffia Shawl Dress || John Galliano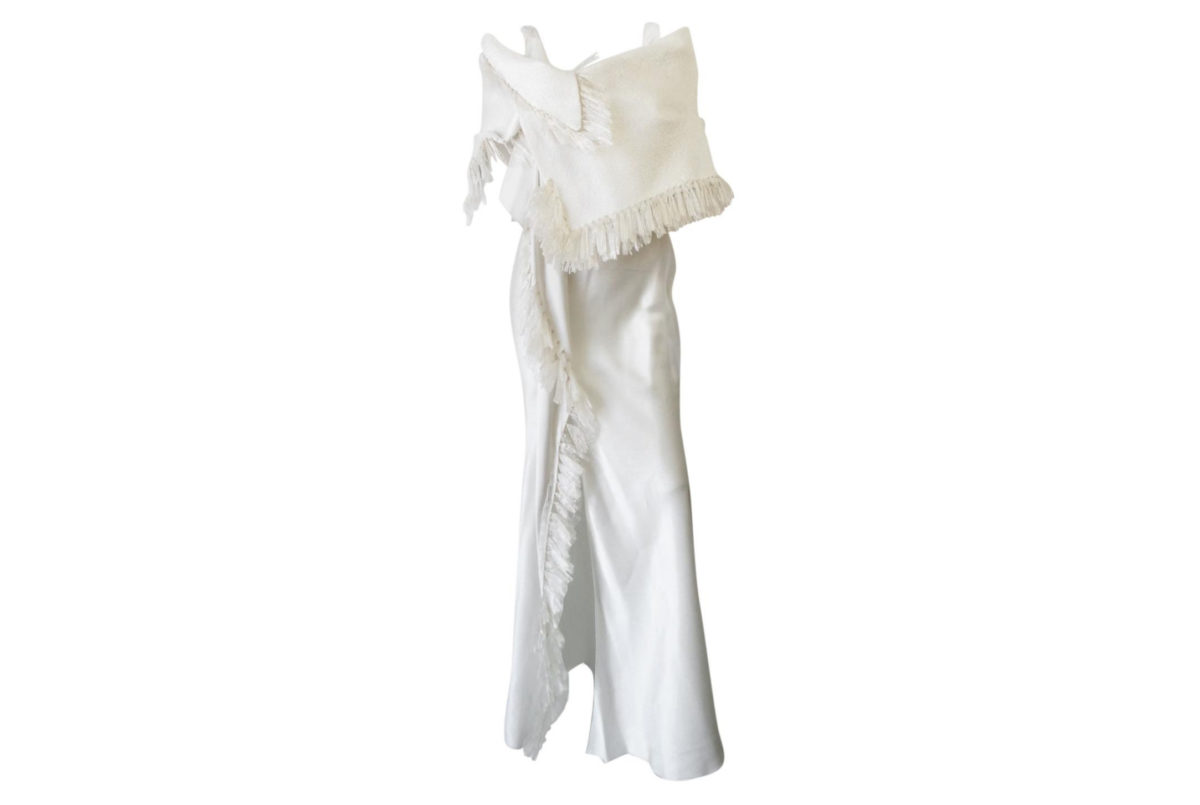 Circa 1990 and crafted in France, this floor length Galliano dress is designed in a soft creamy white and flows elegantly. Featuring a classic square neck, the unusual piece is decorated with raffia accents, which continue down the leg slit. The dress includes an attached woven shawl, also detailed with raffia fringe around the hem. Available at 1stdibs.
Short-Sleeved Cotton Shirt || Wales Bonner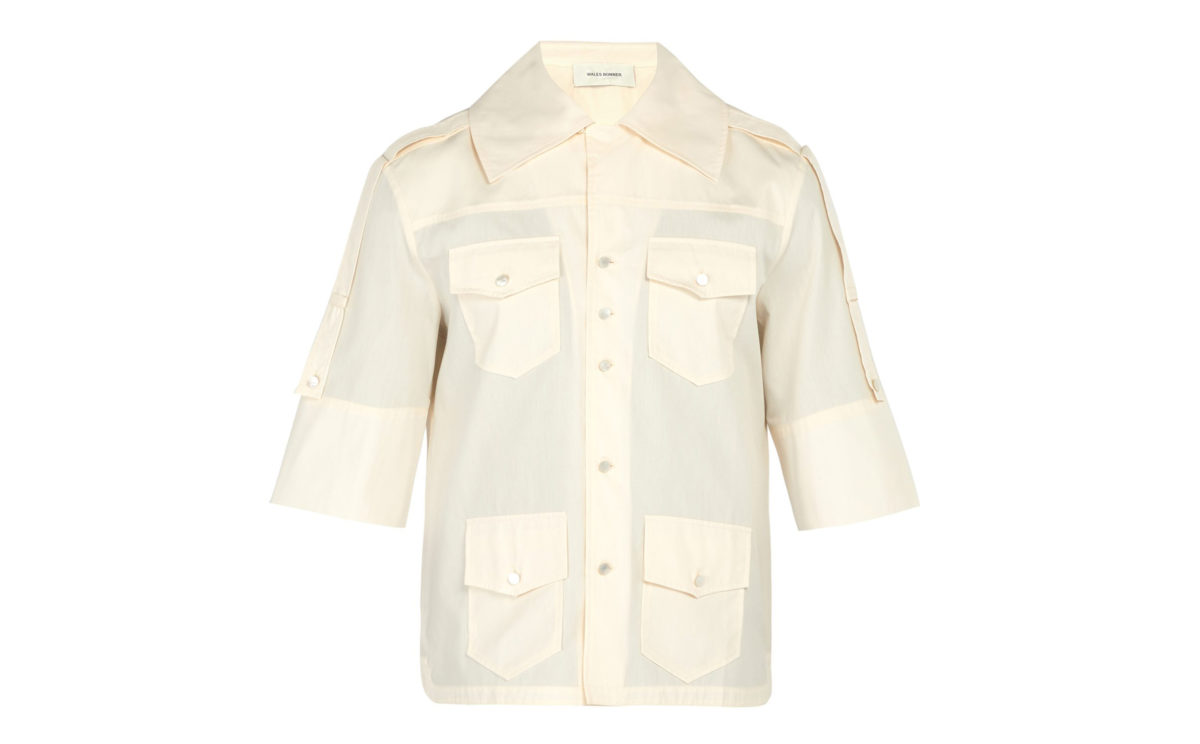 This cream cotton Wales Bonner shirt was one of the opening looks in the label's AW18 runway show, which took inspiration from creole sailors' uniforms. It features an oversized point collar, epaulettes and sleeves that turn up at the elbow, all of which enhance the maritime aesthetic. Available at MATCHESFASHION.
Home
Modernist Trolley, 1950s || DICO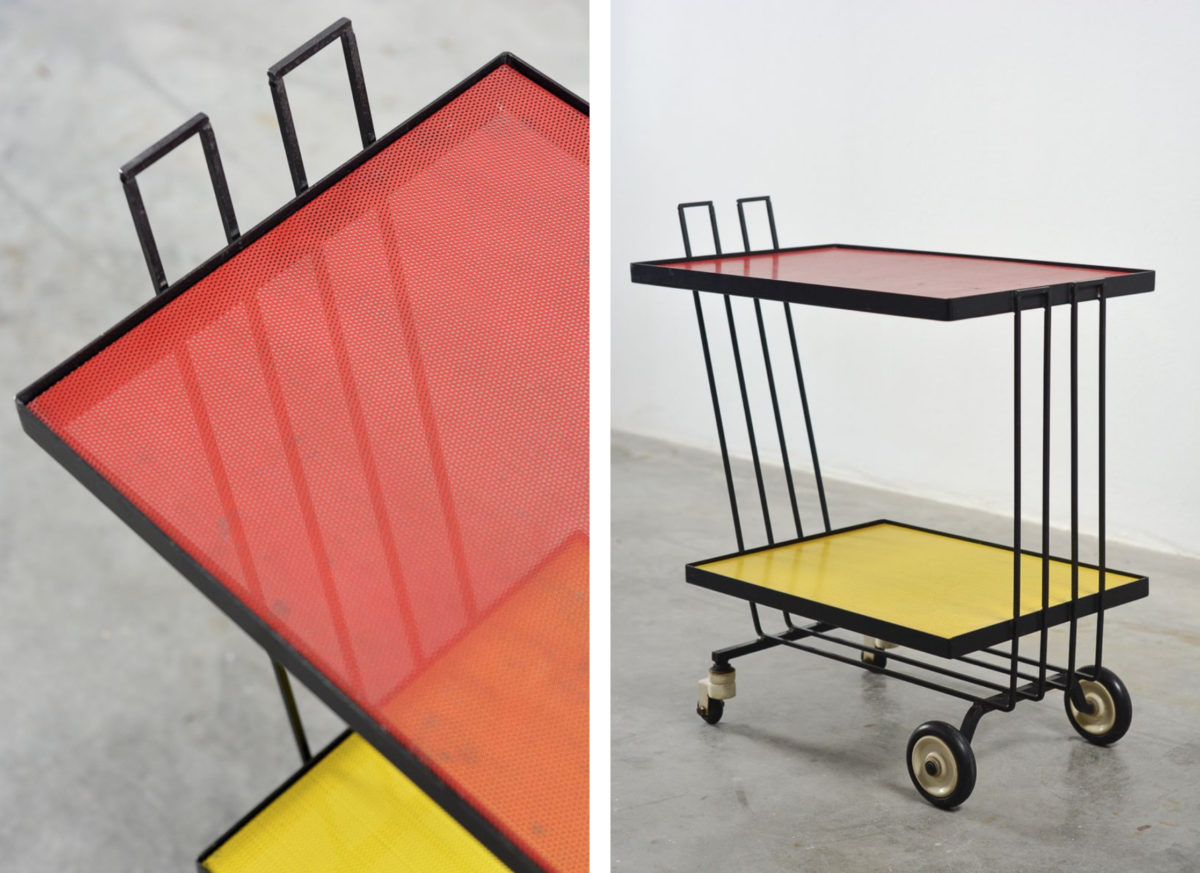 "Strongly contoured, practically constructed," is how this serving trolley was described in the late 1950s by its Dutch manufacturer DICO. The trolley's typically Modernist aesthetics lends it a real eye-catching presence. Available at Pamono.
Berens Road Home, London NW10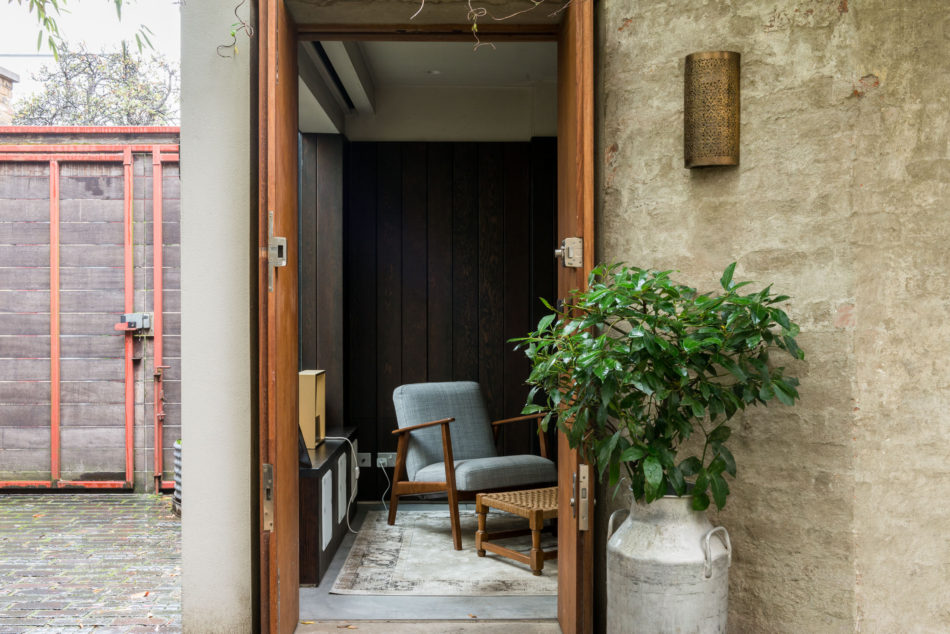 Occupying the volume and expanse of a former factory building is this remarkable four-bedroom house, with private courtyard garden and separate studio apartment. An open-plan living and dining room with double-height vaulted ceilings and feature wall occupies the central ground floor space. Each ground-level floor is of poured and polished concrete, as are the bench and hearth for the open fire in the living room and various other interior walls throughout. Available at The Modern House.
Books
Francis Picabia: Litterature || Francis Picabia, Stephanie LaCava & Lauren Elkin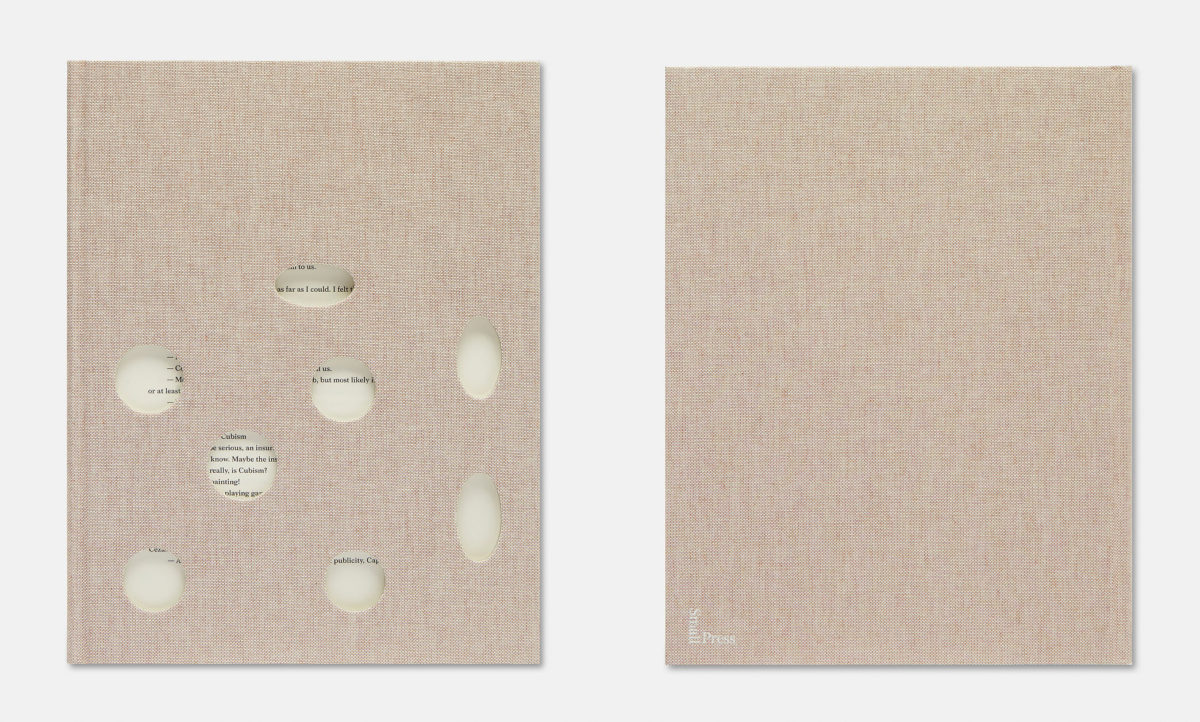 Limited to 500 copies, Litterature pairs excerpts from Francis Picabia's novel Caravanserail with nine drawings and seventeen studies he created for the cover of André Breton's Litterature journal between 1922 and 1924. This beautifully produced linen-bound book, includes a front cover featuring circular die-cuts derived from one of Picabia's dice drawings. Available at LN-CC.
1000 Chairs || Charlotte & Peter Fiell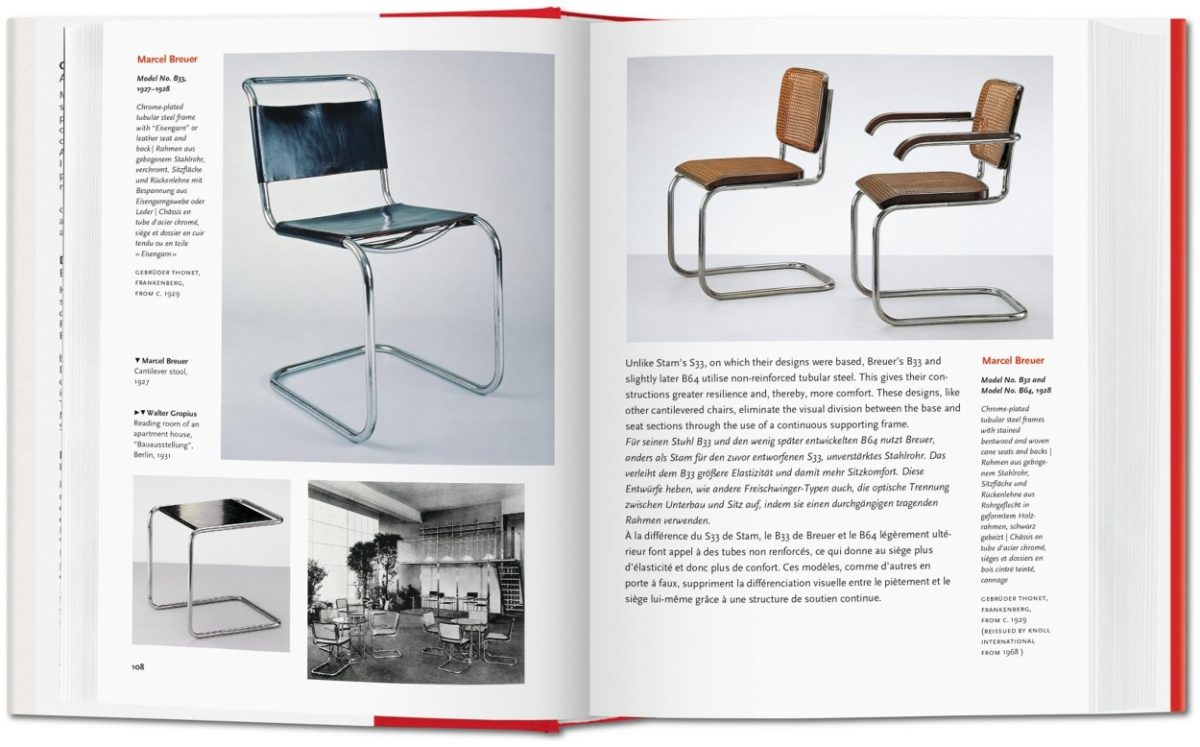 From Gerrit Rietveld and Alvar Aalto to Verner Panton and Eva Zeisel, from Art Nouveau to International Style, from Pop Art to Postmodernism, the history of the chair is so complex that it requires a comprehensive encyclopedic work to do it full justice. They are all here: Thonet's bentwood chairs and Hoffmann's sitting-machines, Marcel Breuer's Wassily chair and Ron Arad's avant-garde armchairs. Early designers and pioneers of the modern chair are presented alongside the most recent innovations in seating. Available at Taschen.
Words by Keshav Anand | Feature image via Christie's