Founder and principal of Farshid Moussavi Architecture (FMA) in London, a professor at the Harvard University Graduate School of Design and author of three well-known architectural books, Iranian-born Farshid Moussavi is at the forefront of her industry. The architect's reputation as an innovator has led to an impressive list of highly successful commissions, including the design of the Museum of Contemporary Art in Cleveland and the Victoria Beckham Flagship Store in London. She is currently involved in various international projects including residential complexes in La Défense district of Paris and in Montpellier, and an office complex in the City of London. Over the years, Farshid has garnered an impressive number of prestigious awards, including three RIBA International Awards and the Kanazawa Prize for Architecture in Japan. In addition to her commissioned work, Farshid serves on design and architecture advisory groups internationally, including the Whitechapel Gallery where she is a member of the Board of Trustees. Something Curated meets Farshid Moussavi at the Whitechapel Gallery and speaks to her about her experiences here in London and abroad, and the culturally adaptive ethos behind her firm, which has enabled it to transcend repetition and strive towards the experimentation and innovation for which it has gained international recognition.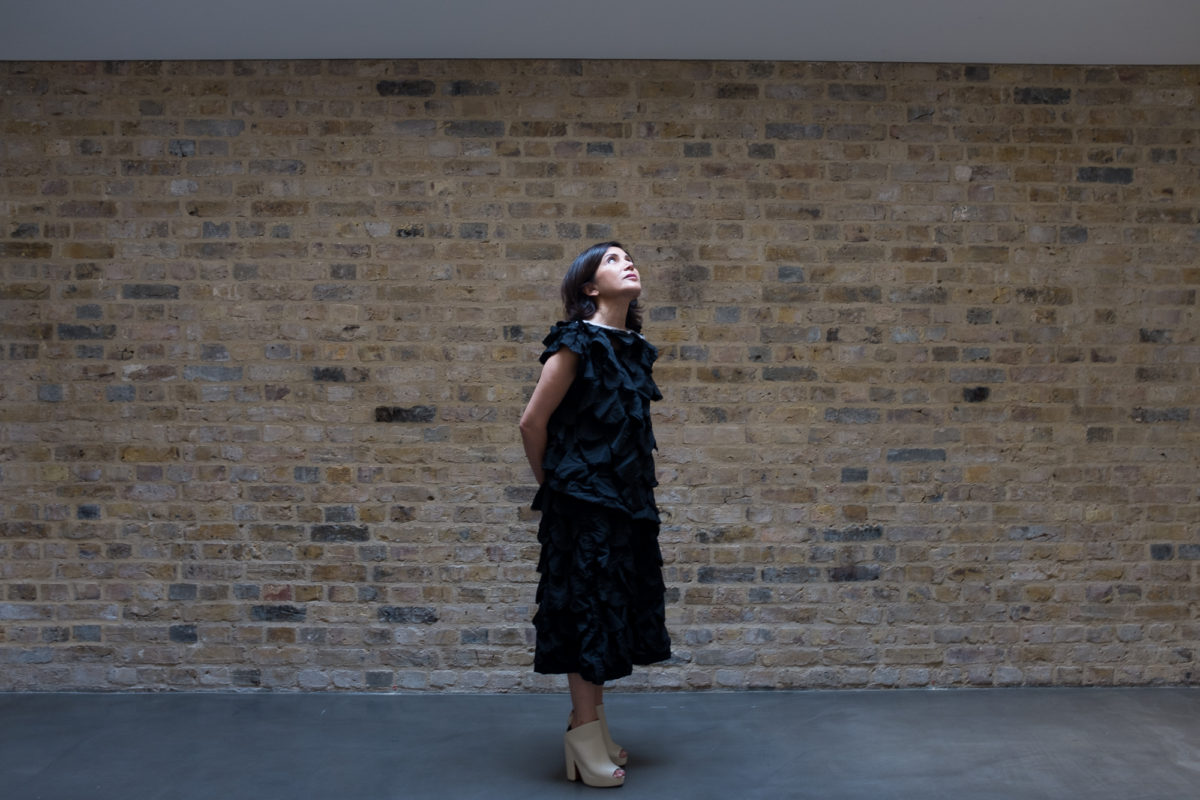 Something Curated: What chain of events led you into this industry; what was your personal journey?
Farshid Moussavi: I was initially attracted to architecture because it brings humanities and technology together, it's at the intersection of so many subjects – from aesthetics to anthropology, economy, philosophy, politics, sociology, technology and craft- because it is embedded in the everyday. Each one of these is a dynamic field in its own right. At the very beginning perhaps I didn't know as much as I do now about it, I just liked the mix of the practical and cultural side to architecture.
What I enjoy about my industry now is that you can never standstill, nor do you ever feel like you really know what it is that you do, because it's about giving shape to life. You need to know what people desire and how they behave. I am also part of the first computer generation; computers changed the way we work and this definitely excites me.
After studying at Dundee University College of Art, I moved to Genova in Italy to work. I then finished my studies at University College London and went to Harvard to do a graduate degree. Following on from Harvard I went to Holland where I worked for three years, then eventually headed to the UK to start teaching and start a practice. During my first year in the UK my ex partner and I won an international competition in Japan which took us to Tokyo and and Yokohama.  In each country I tried to learn the language and connect with the culture. In Italy I succeeded in learning Italian. Every move meant that I had to start from scratch, connecting with new people and learning about the culture. I think over time this makes you flexible towards the idea of change.
SC: What would you say is the guiding narrative/ vision/ ethos of FMA? How are you different in your approach to other architects?
FM: Experimentation: going beyond how we have come to think of architecture. There are precise questions which come with every new project. We are not trying to reinvent architecture, but we try to ask questions regarding how people use buildings: for example, how we can improve people's experience of residing in a building, or, how we can design a building for viewing for exhibitions that enhances people's experience of viewing art.
Each question has a history. I have 23 years of practice – the more projects you do, the more you learn. It's easy to repeat, but far more difficult to innovate and do something new, especially considering that we don't work for ourselves but for our clients. Perhaps if we weren't committed to innovation, we would have more projects. But I am happy that all the projects we have on the drawing table are very special, with great clients, engineers and consultants.
Attitude towards change which underpins innovation varies across cultures though. If I look back at my first project in Japan, I'm not sure whether it would have worked had it been anywhere outside of Japan. It broke many building regulations, and it was complicated. Japan's building regulations is exceptional because it is based on a system that allows regulations to be challenged. It is possible to create new regulations by proving from first principle that an individual project, despite not fitting within current regulations, is safe. Working internationally, you do see these different ways of working and it is necessary to adapt to them.
SC: What is FunctionLab? And what has interested you about exploring style and ornament and form amongst other topics?
FM: Function lab is an online think tank which we have set up as an extension of the professional work we do. I teach and do research through my teaching and I thought that it would be interesting to collaborate with people from other fields. There are different ways of collaborating, for example, compilation of texts in book form, but books take a long time, and conferences, which are highly costly. So FunctionLab is an online platform to which people contribute with no time limitations and with whom we collaborate indirectly; ideas converge there. We use it do research of varying lengths also. There are short conversations, pamphlets that anyone can download and books.
I became interested in style, ornament and form because they all relate to the subject of aesthetics, and all three topics have historically been set in opposition to the idea of function. I became interested in removing this binary thinking, and instead propose that actually architecture sits at their convergence. All three have a huge history in architecture, and their definition has changed over time in response to how culture has changed. The interesting thing about exploring the intersection between function and questions of aesthetics is also that we start questioning how certain aesthetic decisions carry agency outside questions of beauty.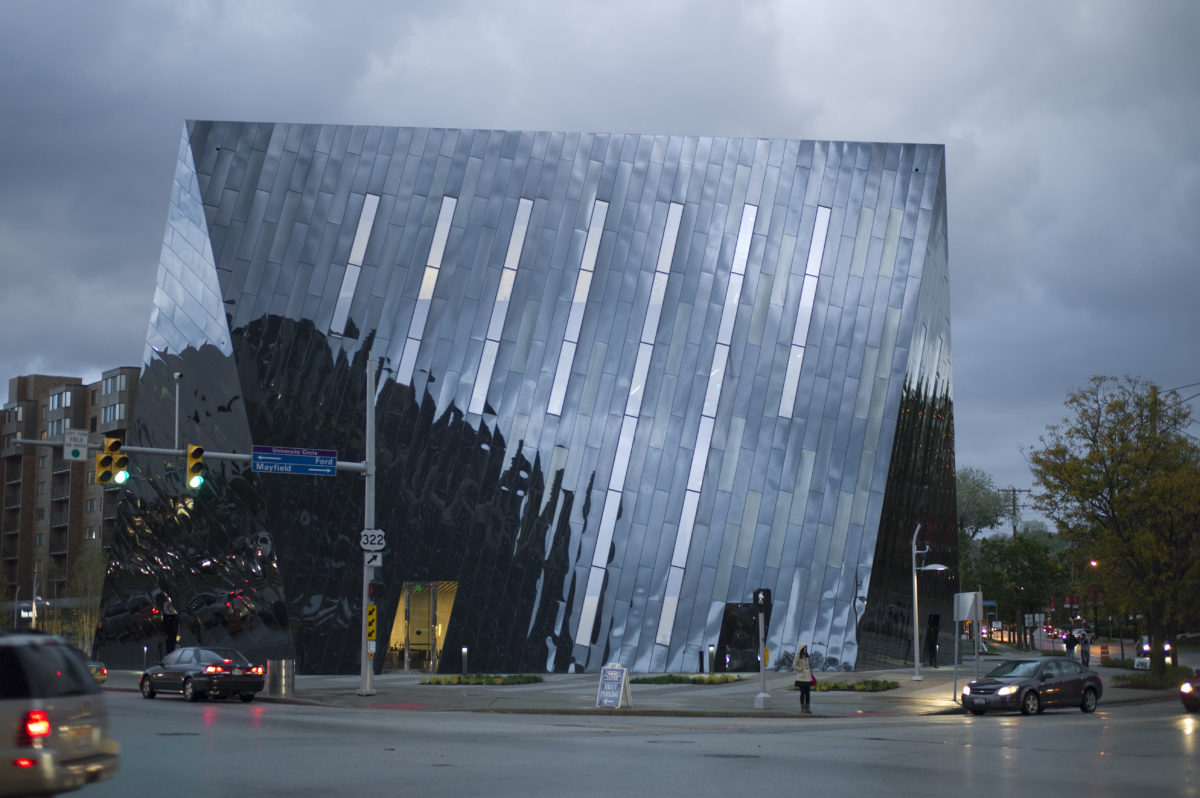 SC: What projects are you currently working on?
FM: In London we are working on an office building for the city on Fenchurch street. It will be an unusual office building. The city is full of buildings that cry out for attention by displaying a lot of technical expression. This will have distinct presence by actually being intentionally mute; it will have a fluted form and appear quite black. With the combination of fluting and curved glass, I think it will interact with its surroundings in an interesting way. Glass buildings can normally be a bit ghost-like. Because our building will be fluted and black, it will compress whatever it reflects, and generate new imagery on the building and the black colour will also reduce the tonality of reflections. We have two more years of preparing design and construction drawings and then it will take another two years to build it.
SC: Tell us about some of the projects and achievements of which you are most proud?
FM: Yokohama International Cruise Terminal: I'm proud of this first project as it has become very much a part of the life of the city of Yokohama. Ferry terminals are usually relatively empty places, it has become extremely popular and raised the local economy. I get pleasure from seeing that it outweighs your expectations. With any public project there is speculation for years, you always hope it will be what people want.
More recently, we designed the Museum of Contemporary Art in Cleveland. Financing the project meant fundraising. Lots of people were mobilised, engaging with it, donating. So it brought lots of people together. It was wonderful to see that making a building can create a community. Since the opening of the museum, it has been embraced by people of Cleveland and brought a lot of new energy to that part of the city.
SC: Is there a particular academic institution you feel is producing the most promising generation of future architects and research?
FM: It might sound bias, but right now I think it's the Harvard Graduate School of Design. The school brings great teachers and great students together, you obviously need both. Here in the UK the Architectural Association continues to be a very exciting school; it has a broad perspective on architectural education.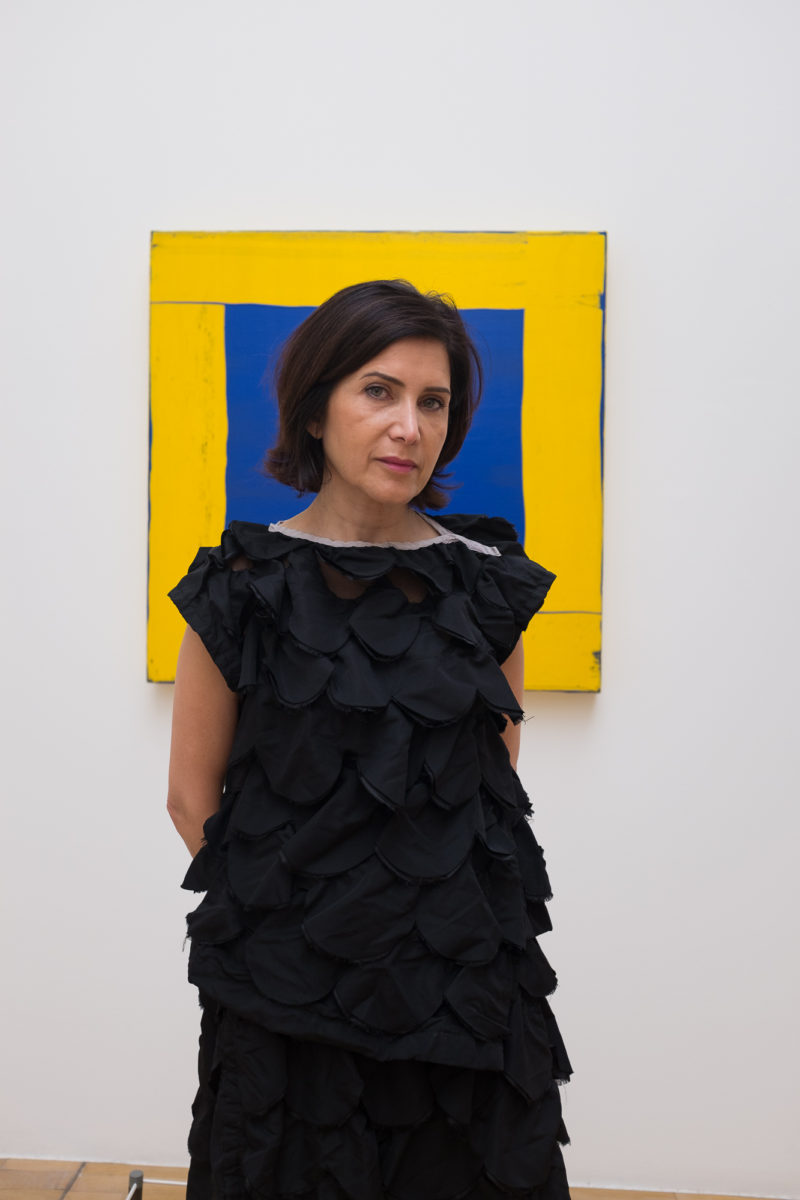 SC: What attracted you to becoming a member of the Board of Trustees of the Whitechapel Gallery?
FM: First of all, it is a charity, committed to bringing world-class artists to the East End of London and acting as a platform for artists too. From a more selfish perspective, it exposes me to people, things and subjects that I don't specialise in, and I learn from them. It also helps me to look at my work from another angle. Being a trustee of a gallery is very different from running an architectural practice. It involves for example discussing how to run a charity, an organisation with various activities, building, fundraising. The Whitechapel Gallery approached me, and I accepted because it is such a special gallery. It is also located in a dynamic part of London, and serves a mixed community, which is wonderful. The building is made out of a collection of very different types of spaces, including a recent extension. This makes it very different to a new museum building as each of its spaces offers a unique setting for art.
SC: What are the problems architecture currently needs to (and can) solve in London?
FM: Housing. There is clearly a shortage of affordable housing. There is also a lot of housing being built. You either get the house builders delivering housing with least investment made on design and the actual building, which leads to a cookie cutting exercise of rolling out one house type. Or individual investors – who are too fixed with already tried and tested models of housing which no longer correspond to the variety of contemporary lifestyles. We need a range of housing which ultimately means those responsible for delivering them need to get out of their comfort zone.
SC: From your personal experience, what is it like being a woman in a male dominated industry?
FM: This obviously varies across different cultures. I have always thought that as a woman you need to let your work show that you are just as capable as male architects. The older I become, the more I think I should help others not go through that struggle. An architect after all doesn't lift bricks. We need to create a slightly different culture at work, and for this we need the commitment from women just as much as from men. I've had to sacrifice a lot to be able to have a child, teach and be an architect.
SC: How might Brexit impact upon London's architectural world?
FM: Architecture, as I've mentioned, is at the intersection of many things. The EU has enabled a flow of creative talent and a flow of goods. If there are limitations to the building materials we can import, sooner or later clients are not going to want to do that. What's more, we learn from observing how people do things outside, we learn from successes and failures. My worry is that we might end up isolating ourselves and only looking inwards.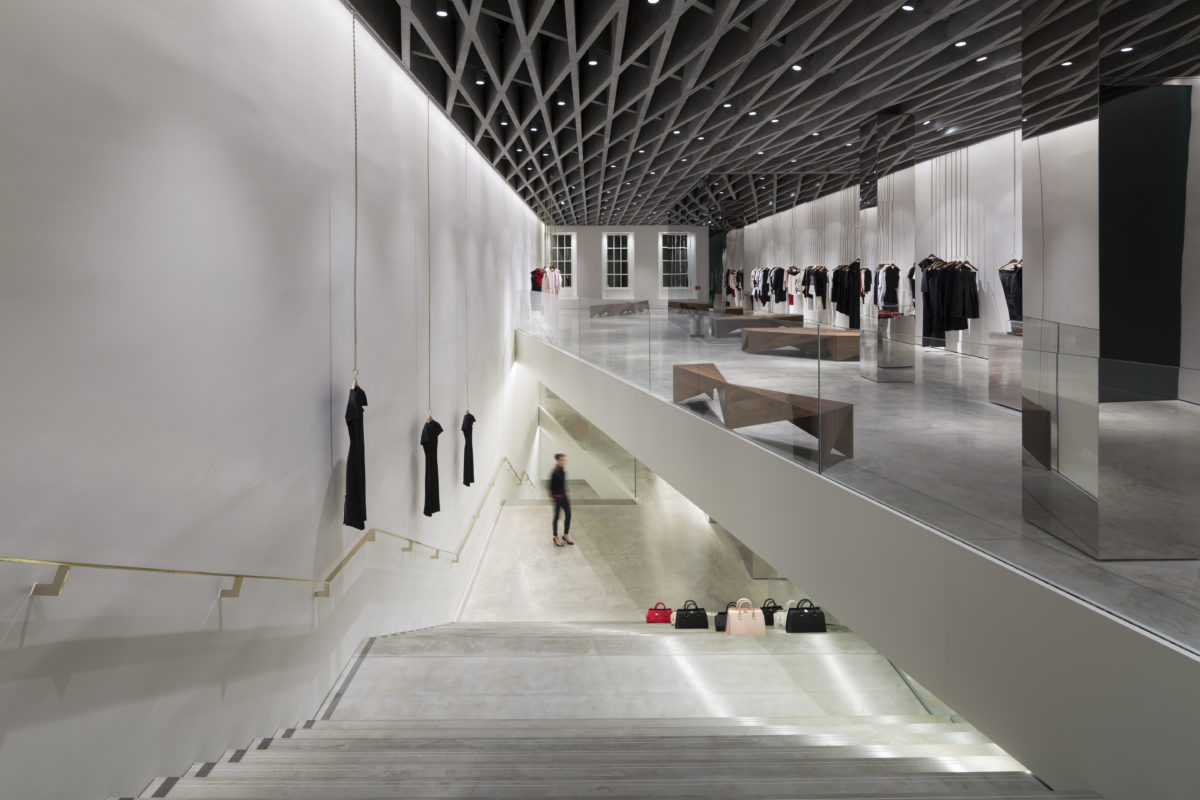 SC: How did the Victoria Beckham store come about? What was the guiding vision/narrative for the store?
FM: I was contacted by them and they decided to work with us.  It was a very exciting opportunity because it was their first store. It raised the question: what is the significance of a store when a brand has an online platform? The project somehow grew organically as we tried to translate their brand values into space-  a store is made out of floors, walls, ceilings, hanging display systems; we interrogated each of these in terms of their brand values which are feminine, minimal, structured and  playful. There's no fuss. Today, physical stores can't compete with online stores for convenience and choice. The store needs to be a place of encounter, a face-to-face meeting with garments, a place where you touch and feel them. Online shopping is convenient but predictable, whereas the Victoria Beckham store offers a bit of a sensory surprise: the consumer is immersed in the brand environment. The store is spacious, lacks clutter, and the display systems are movable, for example, the shelves can retract. The clothing is hung from chains that can be moved along tracks and be retracted entirely to make room for events. The staircase that takes you to first floor is intentionally very large so that it can be used as a display or event space too; the walls are intentionally white so that artists can be commissioned artists to do installations. The furniture is designed as modular wooden benches that can be assembled in different configurations; the ceiling of the ground floor is mirrored to create the illusion that the space is twice as tall. As a customer, you have to find out how you should behave in the store, it's not the usual store you find yourself in. I've heard people say they find it very easy to go in and out as it feels spacious and urban.
SC: What in your opinion are the three best completed architectural projects of the last decade and why?
FM: You can't compare a great museum with a great airport. The significance of a project is always relative to its context; there are just so many. If I had to choose:
The Highline in NY – it is a great example of reusing an abandoned structure for a new purpose. Cities across America are for example full of such structures.
The Neues Museum in Berlin, Germany- it is a great example of restoring a derelict museum building that was bombed during the Second World War. It conserves it by maintaining traces of what happened to the building rather than reconstruct the museum as if it was never bombed. The new elements added also invigorate the existing spaces by establishing a dialogue with them.
1111 Lincoln Road-  a new parking garage in the South Beach section of Miami Beach, Florida. It is a great example of how buildings can be designed around a loose fit between their form and function. Though it can house 300 cars, it is used as a place to jog, as a viewing gallery over South Beach area, as an event space for wine tastings, dinner parties, and yoga classes, parties, a car showroom as well as a film set.
SC: Where are you from and where do you live?
FM: I'm originally from Iran, and now live next to the FMA office in Pimlico.
SC: What drew you to this area (if London) and what does London offer you as an architect?
FM: It was the place where I bought my first flat back in the early 90s during the recession.  It's very central, but at the same time also a little bit lost in the middle of London. It's not very commercial but also not entirely residential, we have a local market, it's quite quiet yet easily accessible and so it's very practical.
London is like a little miniature of the world, it's a real laboratory for almost any kind of design problem, if you're lucky enough to be able to choose what you specialise in. The creative community is strong which makes it very easy to collaborate with others. It's also in the middle of Asia and America and so it's an easy place to go east and west.
SC: Preferred work attire?
FM: I like thinking about what I wear, most days I'm casual but I also enjoy dressing up for events.
SC: Favourite place to relax?
FM: At home.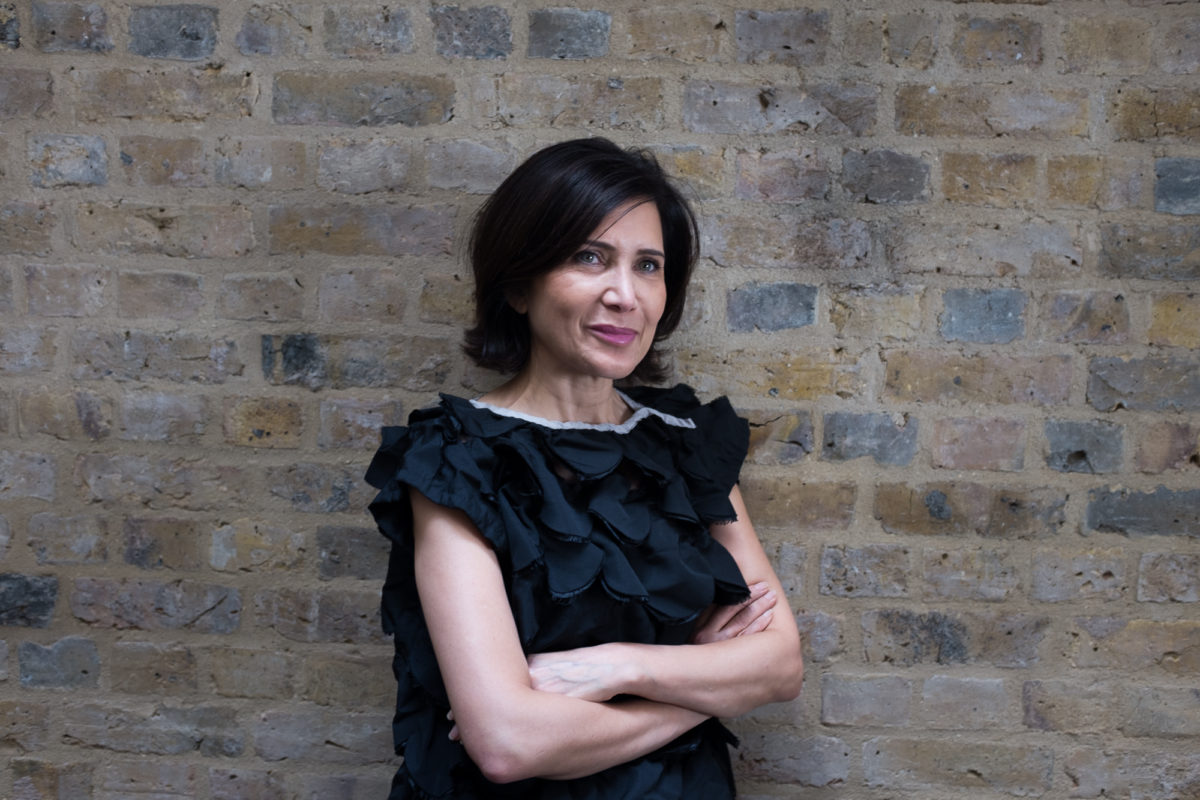 SC: Favourite restaurant?
FM: I don't really go out to eat that much, the East End is where all the great restaurants are. I like Rochelle Canteen very much for lunch. It's the "sister restaurant" of St. John. The food there is amazing and there is outdoor seating.
SC: Favourite holiday destination or where would you live if not London?
FM: I did like living in Tokyo very much, it was an entirely different lifestyle. Culturally it is the opposite of London, as it is more unified but I loved the Japanese work ethic as well as commitment to make every aspect of life, no matter how small or large, as beautiful as possible.
SC: One golden piece of advice to aspiring architects:
FM: Never let others set the limits for you.
Interview and photography by Elizabeth Sulis Gear