For better or worse, Damien Hirst and the class of 1988 have shaped British and world culture for a quarter of a century. A number of young artists, many of whom have graduated from London's art schools over the past five years, are making critical moves in shaping today's visual landscape. The sense of revolution seems quieter, subverted, though this might be more to do with our increased scepticism. Though materially and conceptually, the artists' works vastly differ, there seems to be a consistent sense of the self-referential, a strong awareness of the artist's position, whether that is social, political or even physical. Notably, as oppose to the YBA's, this new school hail from a breadth of nations around the world, appropriately reflecting both the globalisation of the art market as well as education. Something Curated takes a closer look at some of the young London-based names that are seminally influencing today's contemporary art scene.
Prem Sahib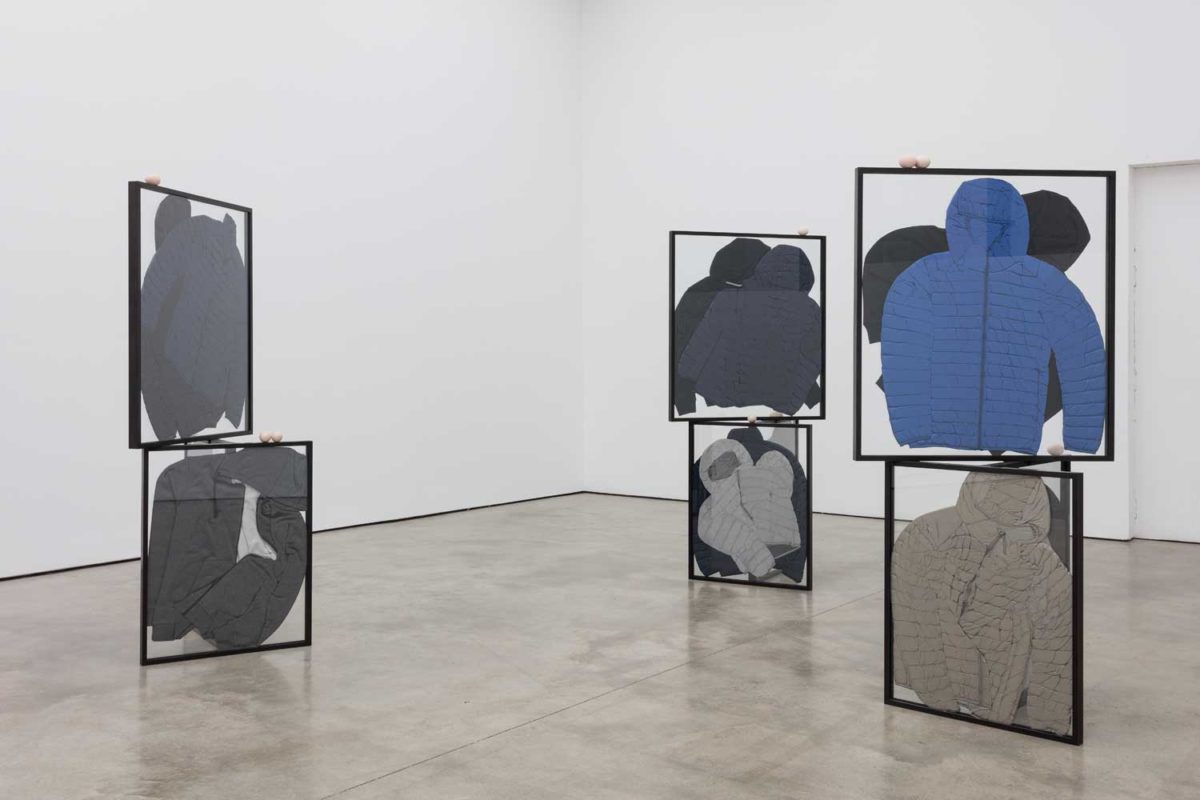 A tangible sense of the body and human touch pervades throughout Prem Sahib's works, comprising of sculpture, paintings, works on paper and performance. Often minimal and sparse in colour, the London-based artist's works invariably stand in for the body rather than offering a figurative representation. Sahib's practice is informed by an interest in the architecture and atmosphere of spaces that act as meeting places, particularly for gay communities within cities such as London or Berlin. Through objects, performances and installations, Sahib explores both formal and autobiographical themes, relating often to intimacy, sexuality, relationships, desire and community. The artist is interested in exploring the relationship between public and personal spaces, often evoking a sense of intimate encounters that usually remain hidden.
Adham Faramawy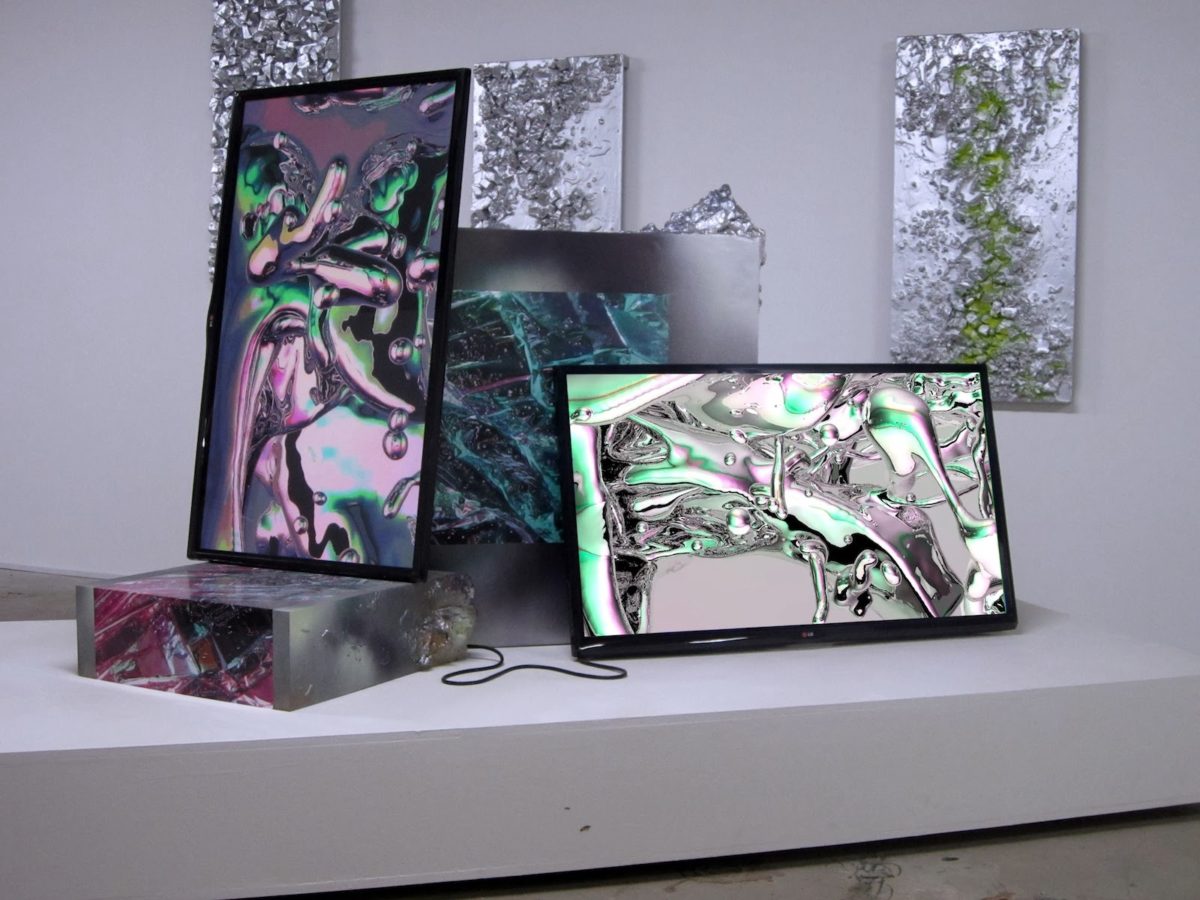 Adham Faramawy is an artist of Egyptian descent born in Dubai and based in London. He studied at both The Slade School of Fine Art and The Royal Academy, and was affiliated with the !WOWOW! group during the mid-2000s. Exploring changes in perception brought about by the digital age, Faramawy works in video, print, painting, sculptural installation and computer programmes. Manipulated digitally, where tactile surface interplays between liquid planes, the artist shoots staged performers often using his smart phone, a device, which is characteristic of a contemporary desire for immediacy. He wittily undermines the stability of the digitalised image, resulting in vivid, hallucinatory works, which investigate the creation of narrative.
Celia Hempton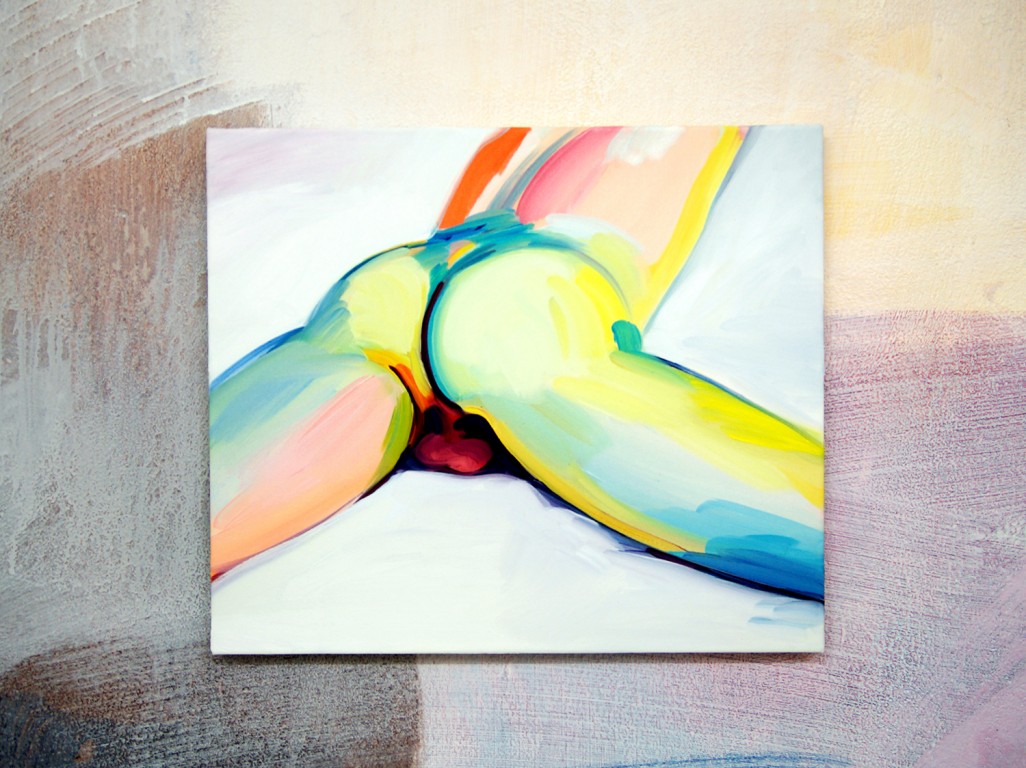 British artist Celia Hempton studied at Glasgow School of Art and later completed her masters in Painting at London's Royal College. The artist's paintings are graphic and sensual explorations of flesh. She investigates situation and paints works from an interesting position, exploring her reactions which range from fascination to rage and hilarity. It is the distinct way in which her work extends beyond its overt sexual tone, which she describes as incidental, that defines Hempton's practice. Her subjects aren't strangers – they comprise the artist's partner, friends and acquaintances. The faces of her subjects are always void, yet the candid exposure of flesh through confident colour and brush strokes creates a feeling of familiar connection to the anonymous.
George Henry Longly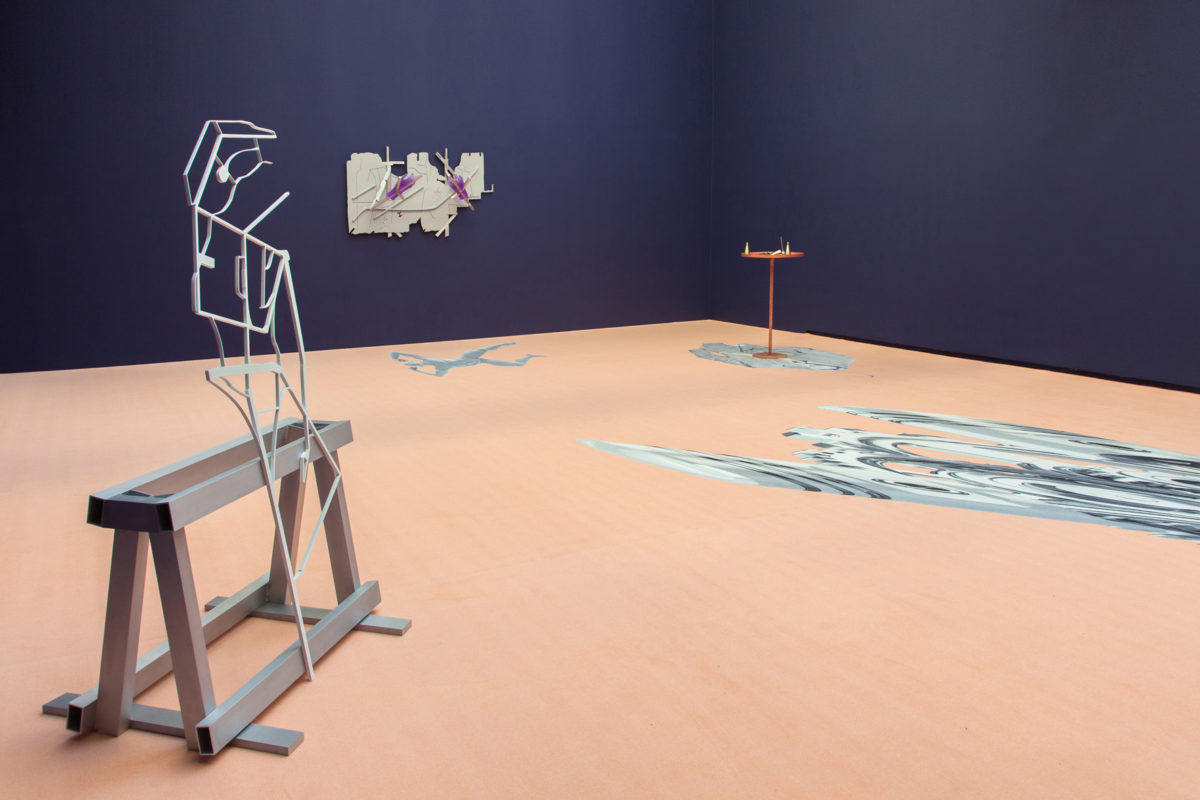 London-born artist and DJ George Henry Longly has featured his work in several prominent contemporary art galleries in the recent years, including David Zwirner, Laura Bartlett and Laure Genillard. In 2013 he turned the Serpentine Pavilion into a pop-up catwalk for a special one-night event. Speaking of his Margate studio, Longly says, "I have a bit more clarity there and fewer distractions, I can go away to Margate and get on with lots of work and come back." Embedding cosmetic products into engraved marble slabs featuring slogan cut-outs, the artist refers to the tradition of magic potions and spells that lives on today in the world of beauty products, particularly those that are ascribed with miraculous properties that promise to revive the body's fading powers.
Ophelia Finke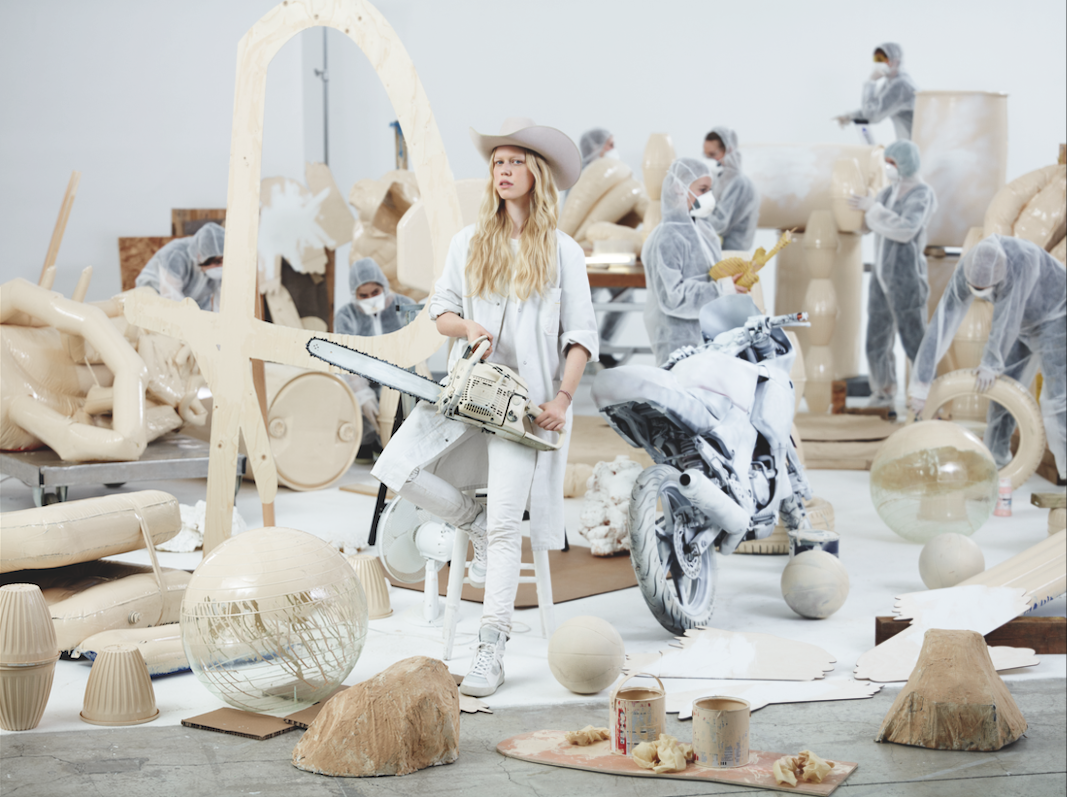 German-born artist Ophelia Finke currently lives and works between Berlin and London. She has established herself as an installation artist and, more recently, a painter, with work that focuses on the everyday, often presenting modified and adapted readymade objects, with extremes cleverly juxtaposed. Whilst applying to study medicine, Finke had a change of heart about her path, going onto pursue sculpture at Central Saint Martins. Her varied background is evident in her practice, which combines elements like a meticulous lab technician, whilst showing an understanding of art itself. The artist featured in the 2014 Art Catlin guide the same year she graduated, with a solo show under her belt and a collaboration with Alexander McQueen. Last month Finke presented a new body of work at Honolulu Gallery in Zurich.
Amalia Ulman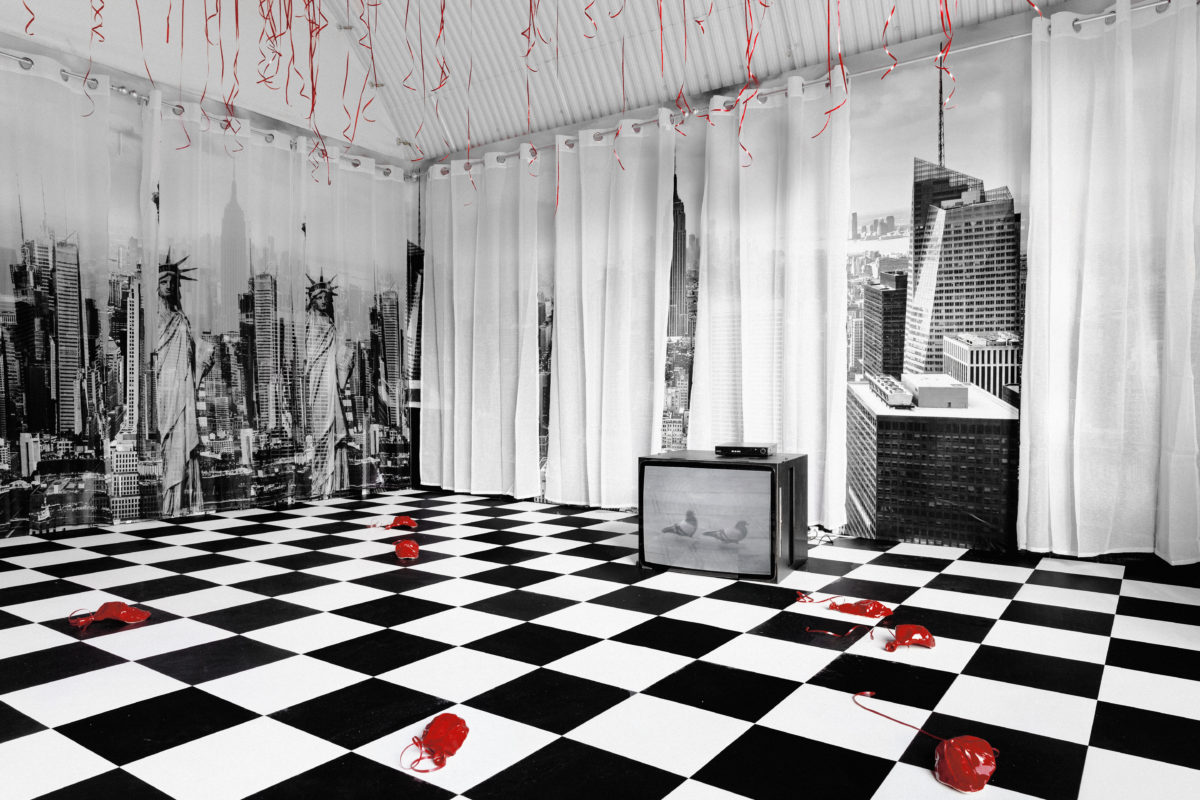 Amalia Ulman works across poetry, graphic design, video, iOS mobile uploads, painting, and installation. Raised in Spain, she graduated in 2011 from Central Saint Martins. Ulman currently lives between Los Angeles, London and Gijón. In 2014 she started 'Excellences & Perfections,' a four month durational performance taking place on her Instagram. Ulman fabricated a fictional character whose story unfolded in three different episodes. Earlier this year, the project was selected to be included in the group exhibition curated by Simon Baker at Tate Modern. Most recently, Ulman presented a new body of work at Peckham gallery Arcadia Missa. In the show, which ran last month, the dominant aesthetic of power and legitimacy were explored and dramatised by the artist, suggesting that her own ability to express and complain carries privilege.