Interview: Christabel Macgreevy, Artist & Co-Founder Of Itchy Scratchy Patchy
London-native Christabel MacGreevy graduated from Central Saint Martins back in 2014, exploring photography, illustration and textiles during her bachelors in Fine Art. The versatile maker, who has maintained a longstanding interest in fashion, launched Itchy Scratchy Patchy with friend and model Edie Campbell shortly after leaving art school. The duo's embroidered depictions of bodybuilders in swimsuits, dancing figures, and endearing sumo wrestlers have been unsurprisingly well received, catching the eye of Dover Street Market's Adrian Joffe, amongst other industry leaders. MacGreevy, who is currently pursuing her MA in Drawing, caught up with Something Curated to discuss her new work, collaborative relationships, and the importance of trying different things.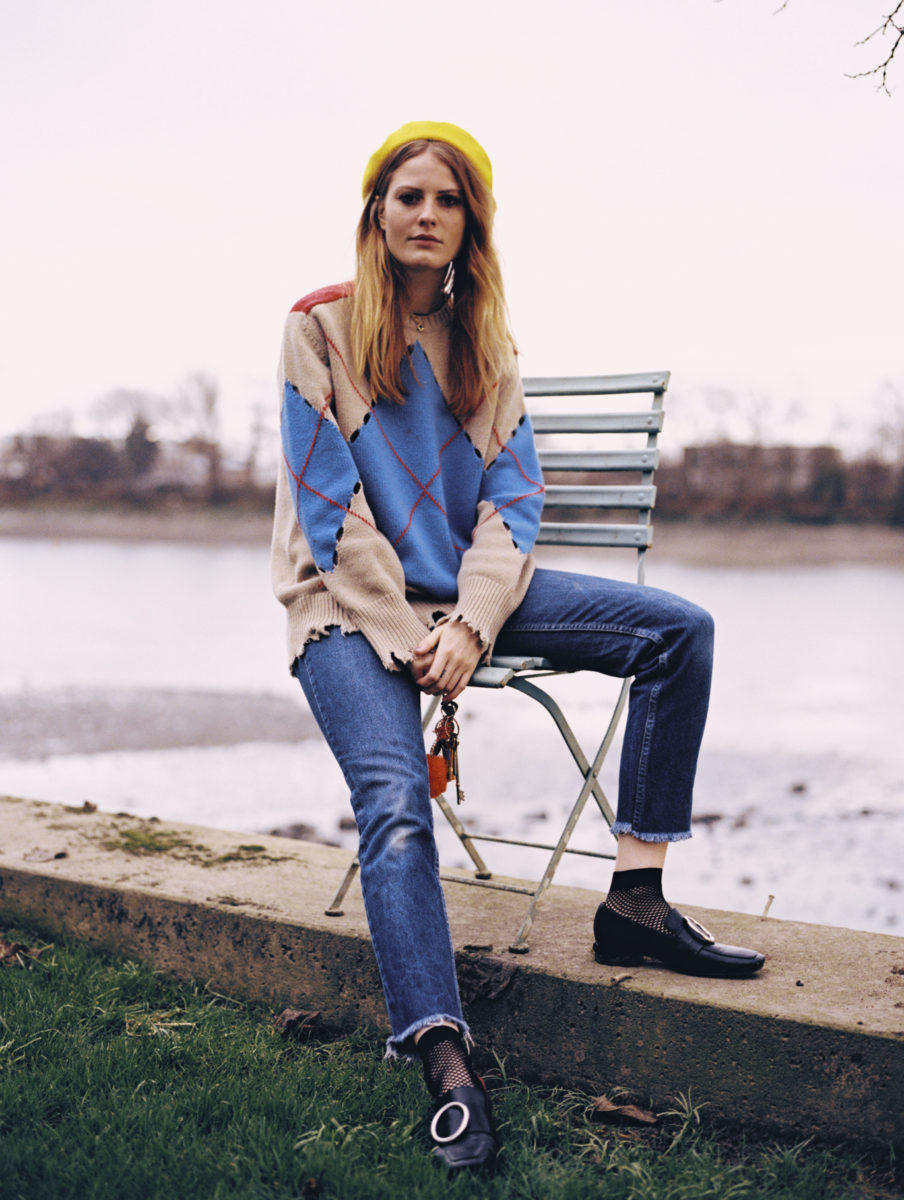 Something Curated: Can you tell us, broadly speaking, about your practice and the themes you address in your work?
Christabel MacGreevy: I am interested in story telling, and human observations. I also love the material tactility of switching between different mediums, from melting PVC with a heat gun to embroidery.
SC: Are there certain materials you gravitate towards and why do you think that is?
CM: I use collage quite a bit, often as a starting point with ideas. I am repeatedly drawn to textiles, designing prints, screen-printing and digital printing onto fabric. At the moment my focus has come back towards illustration, drawing and painting. But colour, decoration and embellishment are present whatever the material.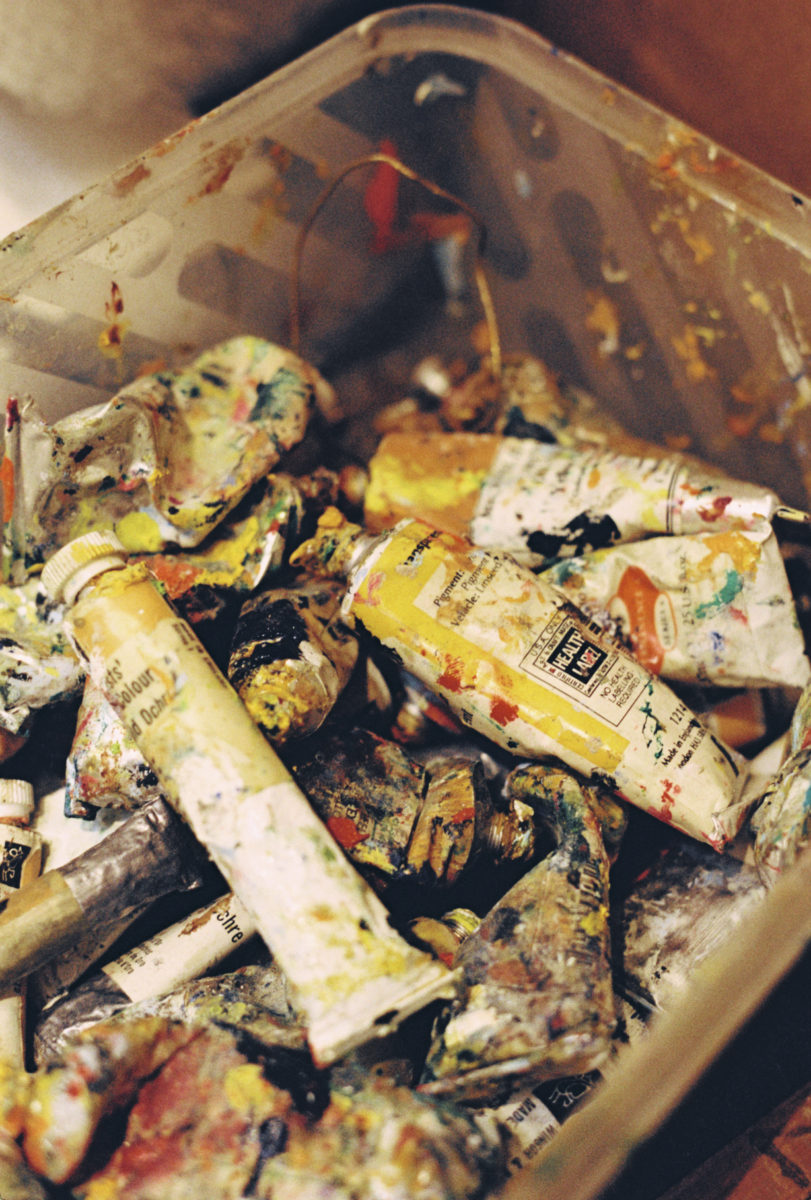 SC: Can you give us some insight into the vision and ethos behind Itchy Scratchy Patchy? 
CM: Itchy Scratchy Patchy began as a light-hearted project made by two friends. We set out to make some patches for fun and because there wasn't anything we liked on the market. It has grown quickly over the last year, an obvious progression was to put the patches on clothes and sell them as finished garments. However that wasn't the plan from the start, and it has all happened organically and been a bit of a surprise.
SC: What is the collaborative dynamic like between Edie and yourself? 
CM: It is playful and based on quite similar interests and humour. It is a strong dynamic of batting ideas back and forth until we reach a place that we both are happy with.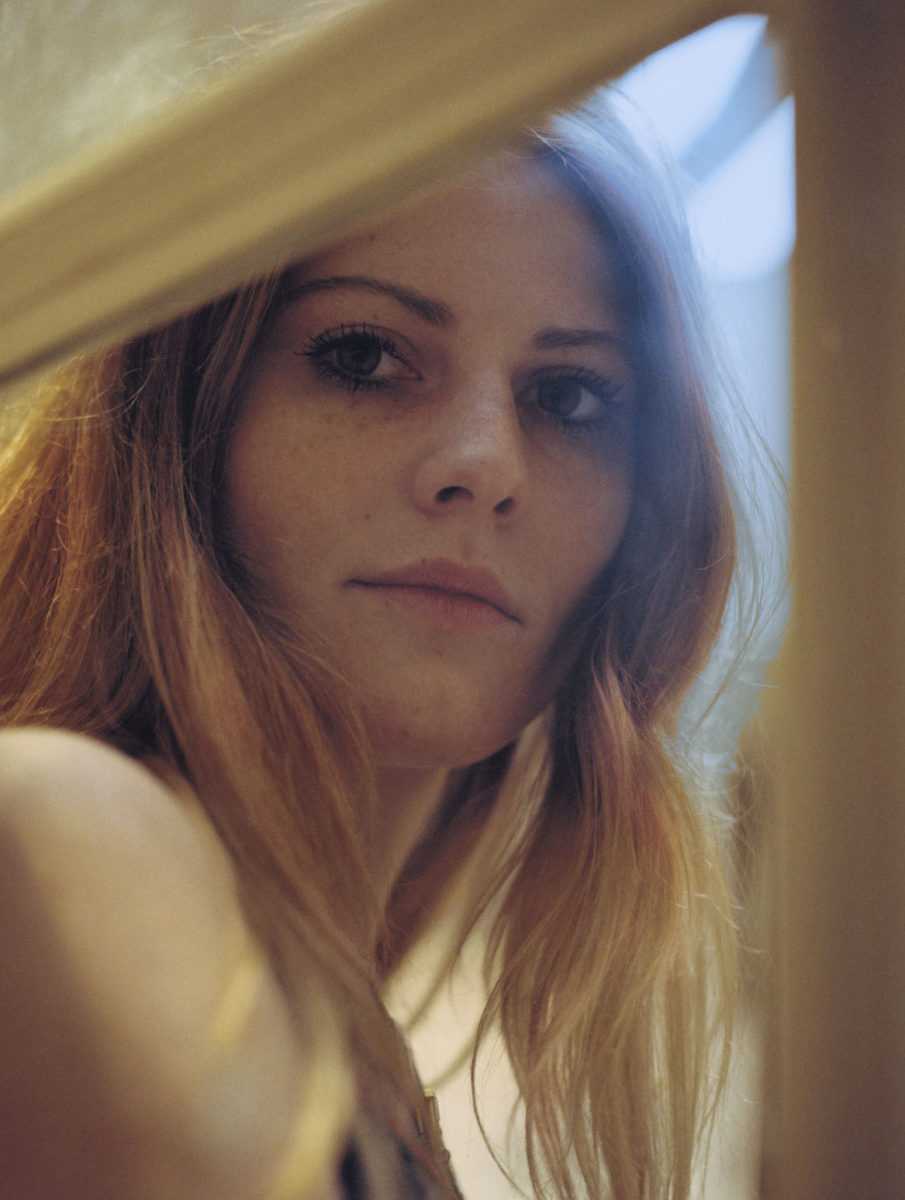 SC: Coming from a Fine Art background, how are you finding the crossover into design and fashion? 
CM: Central Saint Martins had a strong emphasis on fashion, and when I started foundation there I really wasn't sure which pathway I would choose. I ended up going for Fine Art but throughout college I assisted and worked in fashion. I was really obsessed with fashion as a teenager, and it is something I fell into naturally after leaving school.
SC: Who are you inspired by in the fashion and art world's respectively? 
CM: Lots of people. I loved the Sonia Delaunay show at Tate Modern last year. Tauba Auerbach is amazing. I like the collages of Fernand Leger, drawings by Tal R, and sculptures by Betty Woodman and by Isamu Noguchi.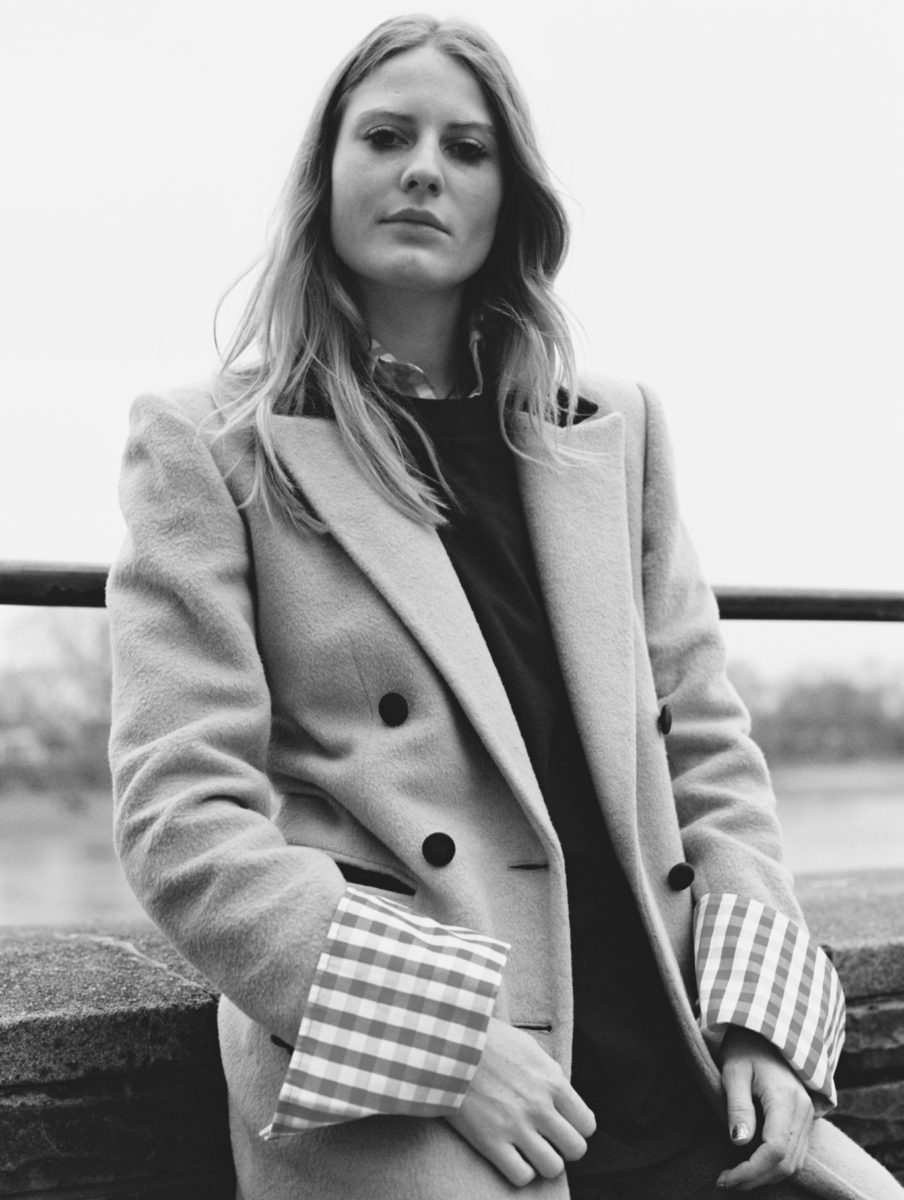 SC: Do you find there is an overlap between your independent art practice and the work you make for Itchy Scratchy Patchy? 
CM: Inevitably I end up taking from one to feed into the other. It goes both ways.
SC: What are you currently working on?
CM: I have just started painting. It's something I always said I didn't do, I'm not quite sure why. I think I felt it wasn't worth doing if I couldn't do it well. But now I don't care, I just want to experiment.
SC: What do you think is unique about London's art scene? And what does London offer you as an artist/designer?
CM: I really love London. It is unjudgmental, you can get on with whatever you want to without apologising. People are supportive and generous for their friends and contemporaries. It is a good spirit to be part of.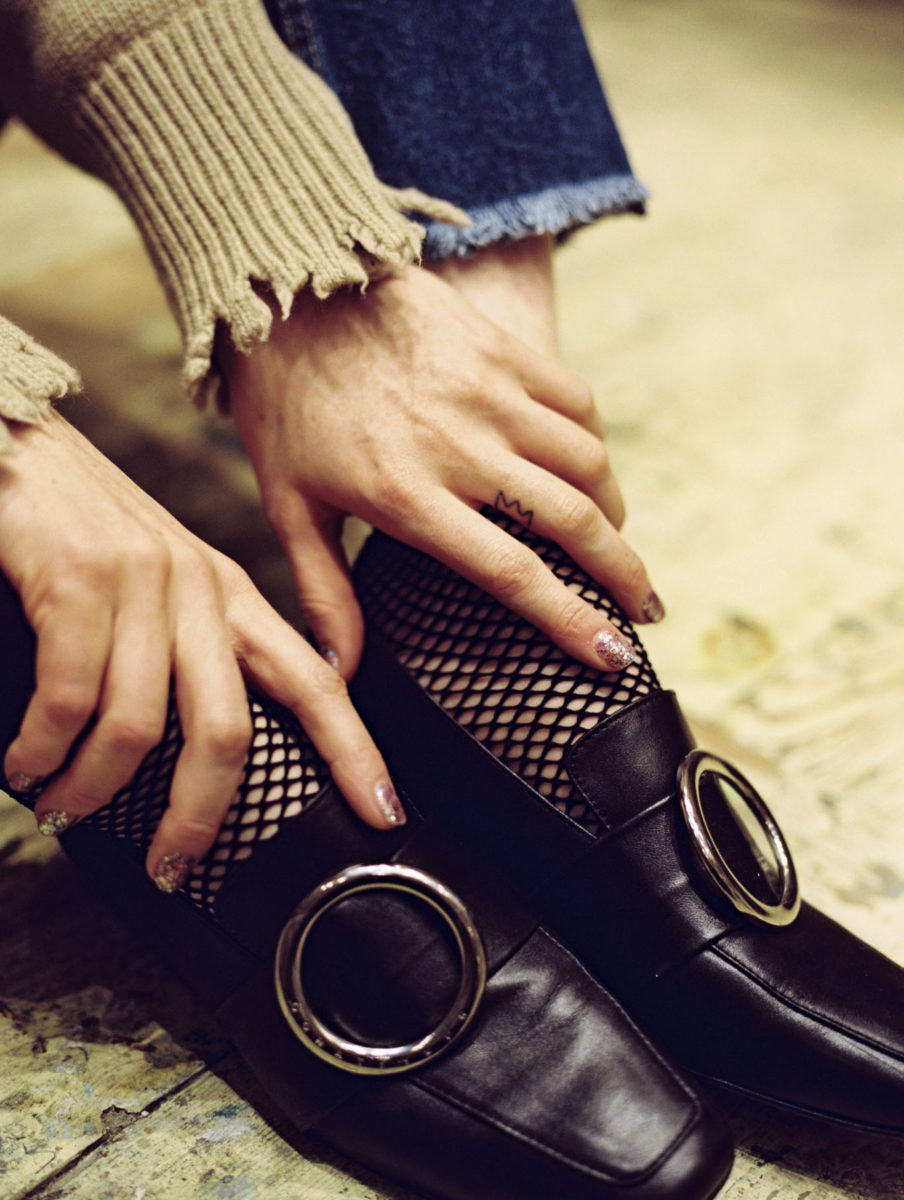 SC: How did your work come about being stocked at Dover Street Market? 
CM: About six months after launching when we just had patches we met with Adrian Joffe to ask his advice on where he thought we should take it next. We bought the 11 patches that we had at that stage, which looking back is quite ridiculous. However, he was very supportive and we discussed putting them on garments and ways to proceed with that. It was before DSM moved to its new location and he suggested doing something fun for the new opening. In the end that was too soon, but we did a small pop up space later in the year, in July. We sold out in 10 days and launched the second drop of products a few months later on the 1st of December 2016.
SC: What are you finding is the most challenging thing about setting up your own label?
CM: It's hard to be creative and imaginative at the same time as being realistic and commercial. Having good ideas is one thing, and then turning them into reality is another thing.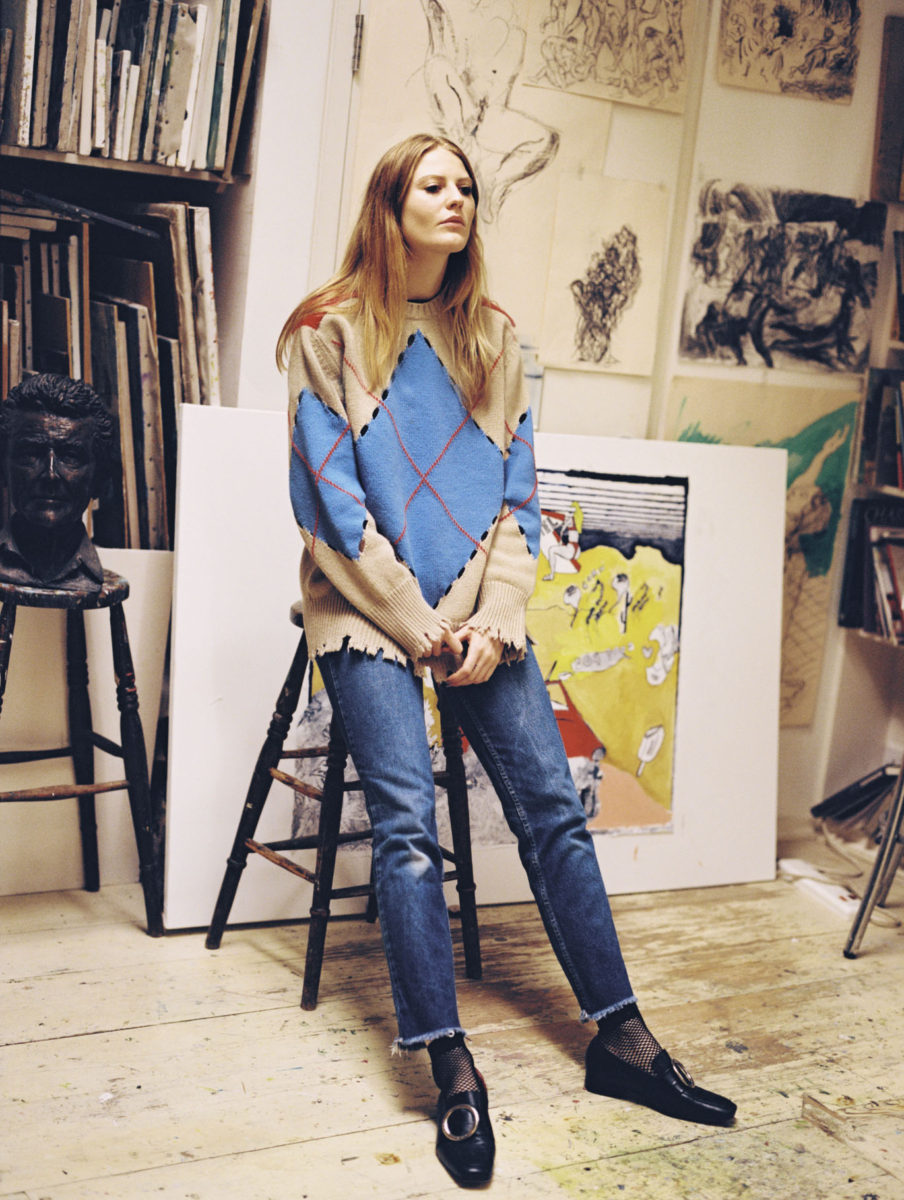 SC: What do you hope the future holds for you professionally? 
CM: I want to make a living by making, in all sorts of different forms, and to work with other people who inspire and excite me.
SC: Having relatively recently graduated, what is a piece of advice you would give to those currently at art school?
CM: It's important to enjoy whatever you are doing while you are doing it. Our generation is different from our parents, in that it is unlikely you will just graduate and start a job, and stay in that profession for your working life. We are all trying different things, and moving around, and working it out as we go along.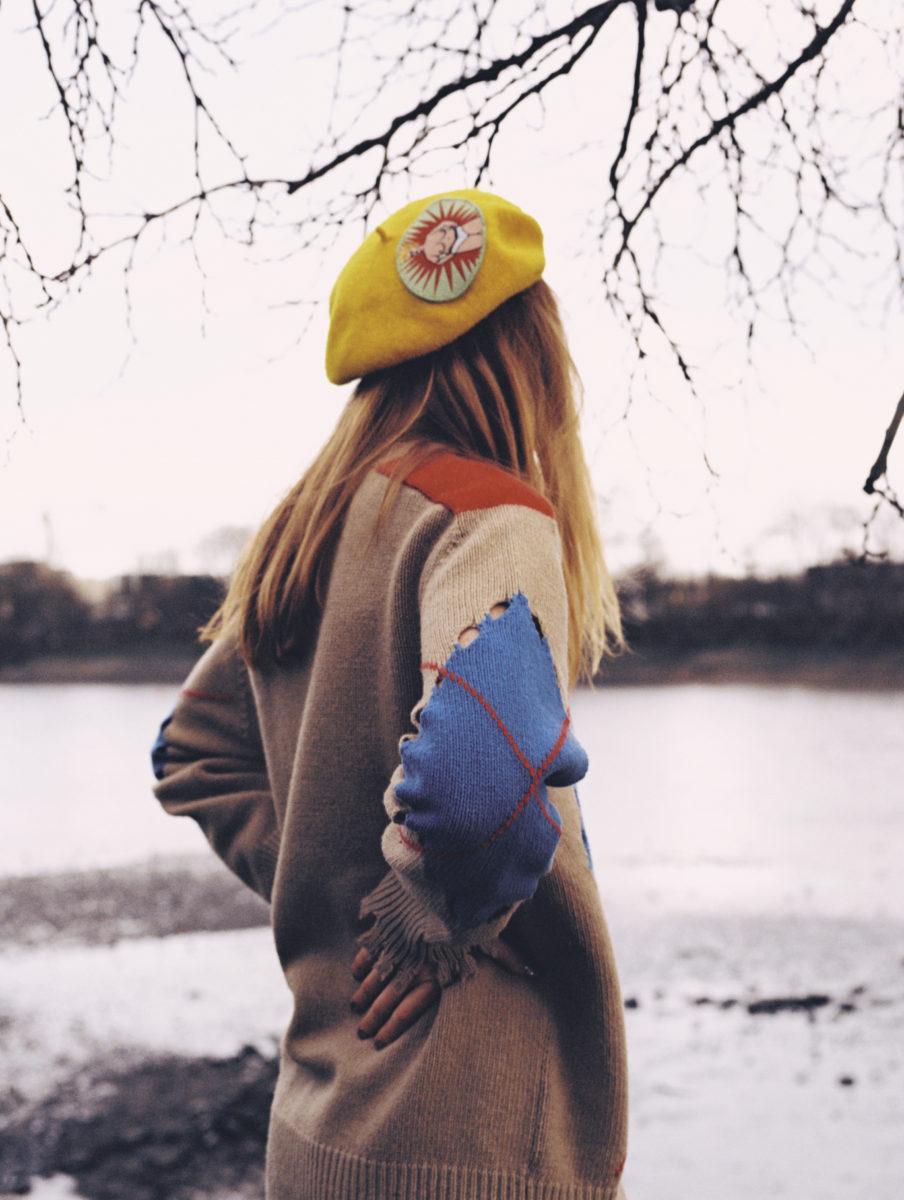 SC: Where are you based in London and what do you like about the area?  
CM: I live in Chiswick at the moment, right on the Thames. I really like being so close to moving water, and watching sunrise and sunset as daily rituals through my window.
SC: Favourite holiday destination or where would you live if not London?
CM: I love Naples. The buildings are stunning and crumbling and the city is the best mix of seedy and glamorous, with Vesuvius looming over it. There are amazing churches and museums full of art and sculptures, and it also has the best pizza in the world.
Interview by Keshav Anand | Photography by Lillie Eiger